Sharp Peak - Oct 2020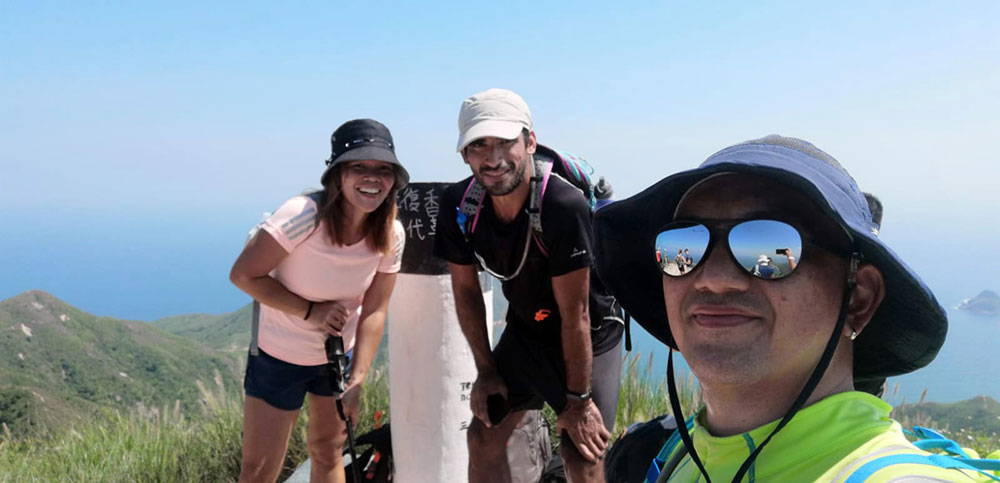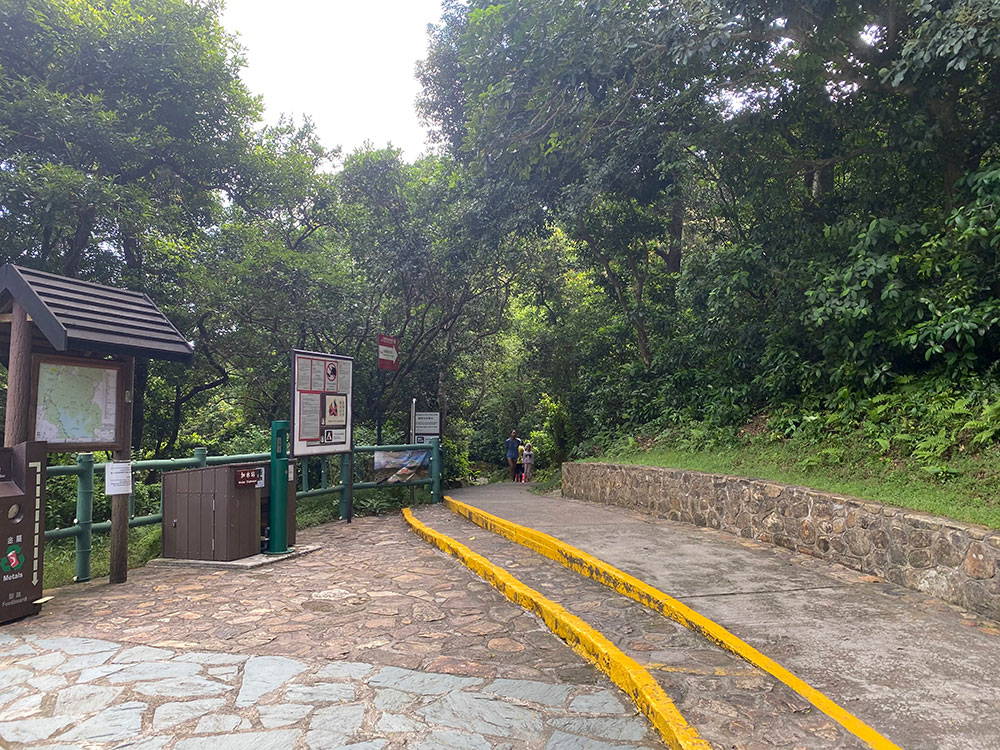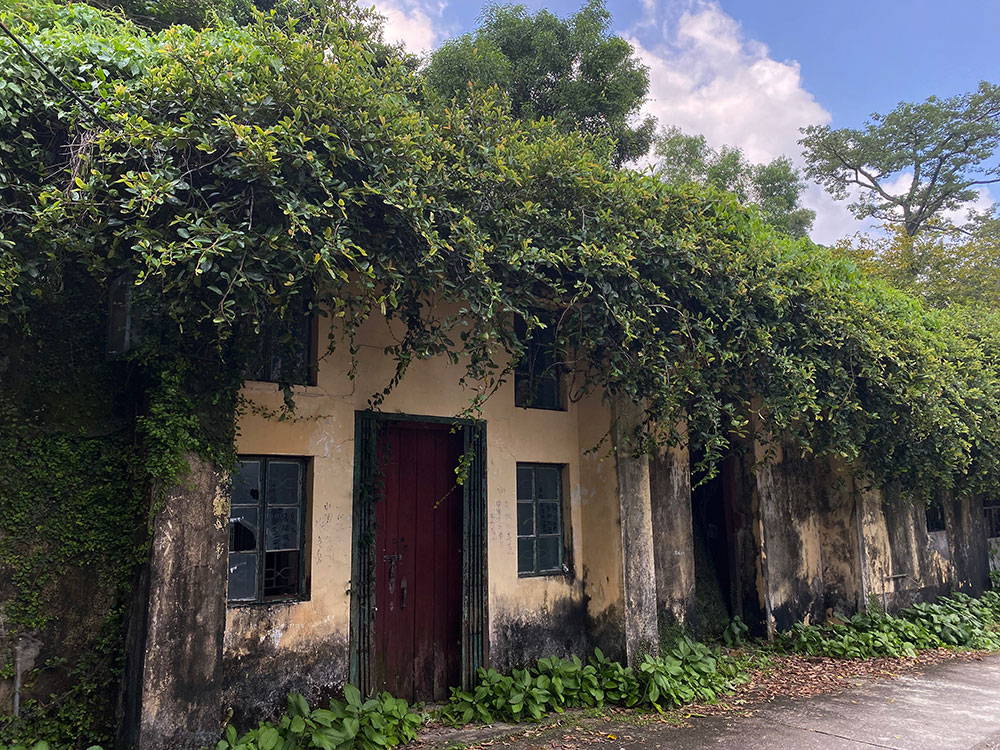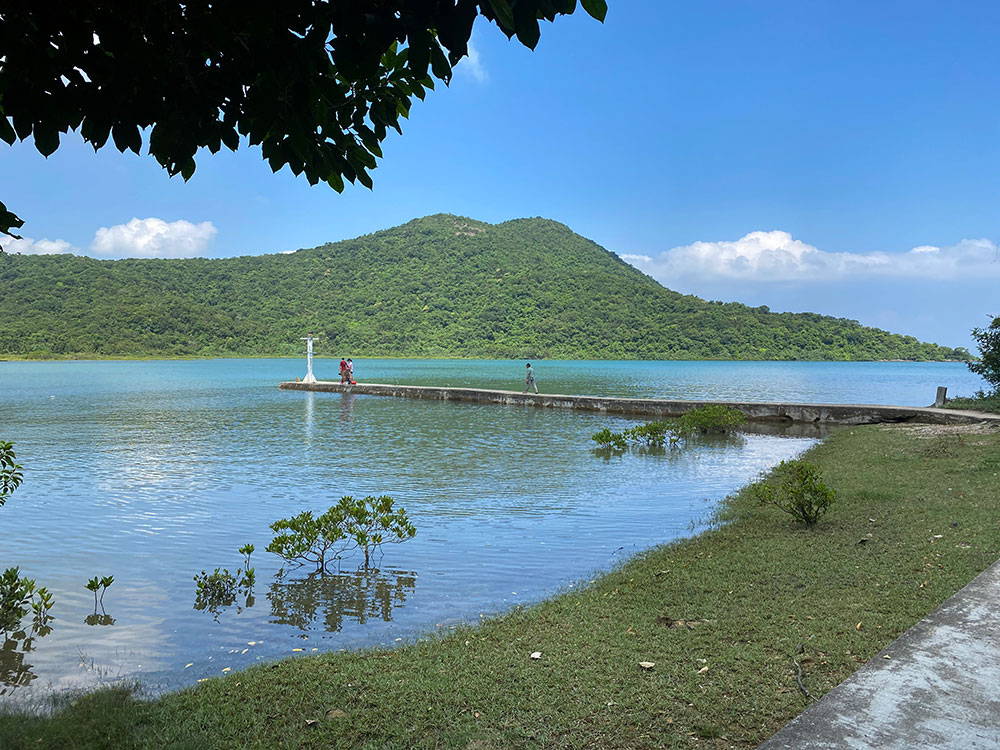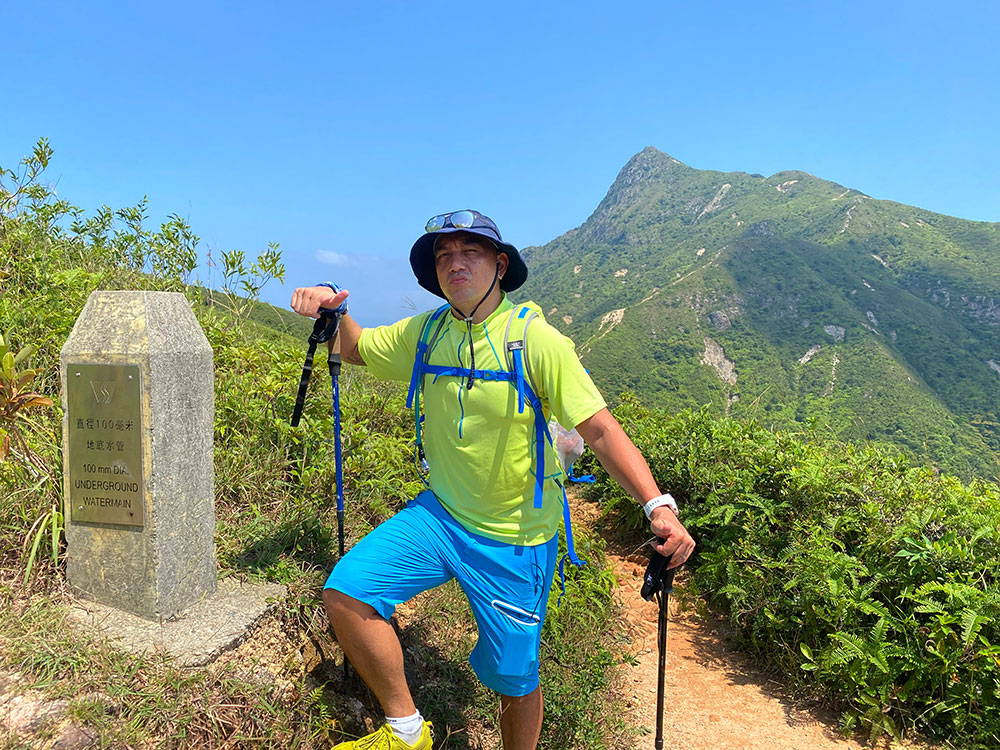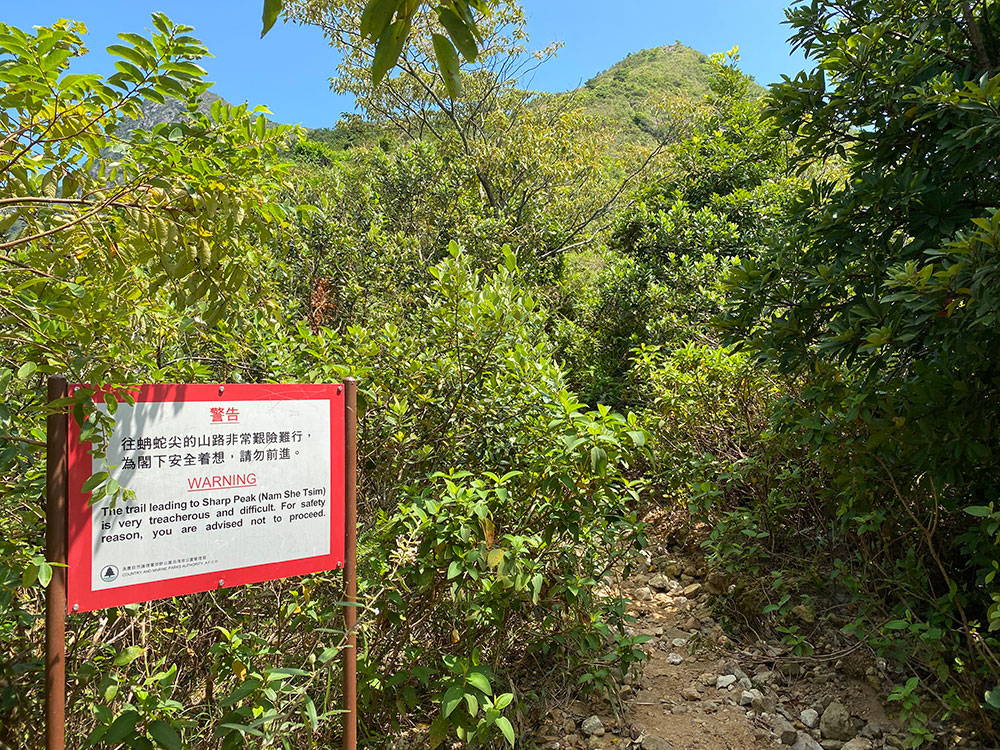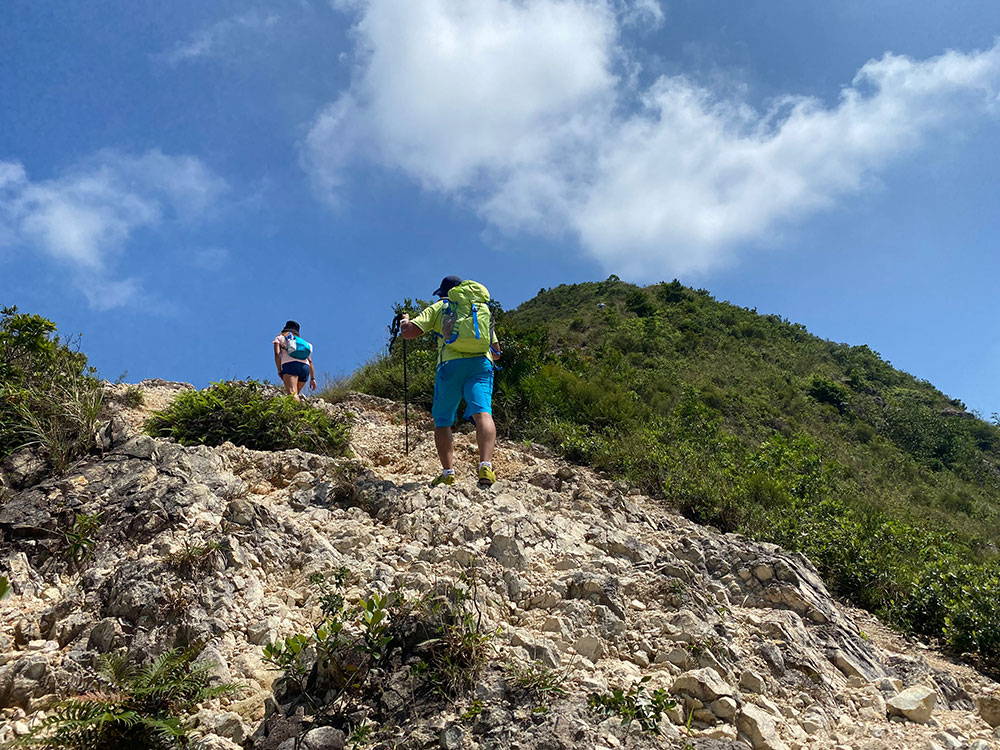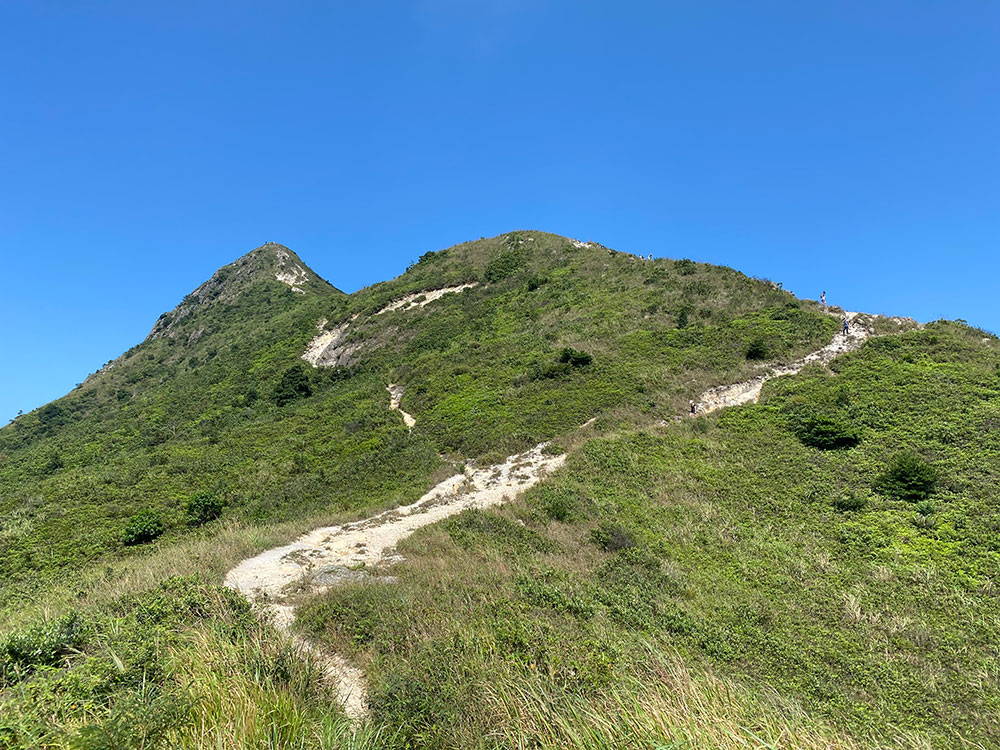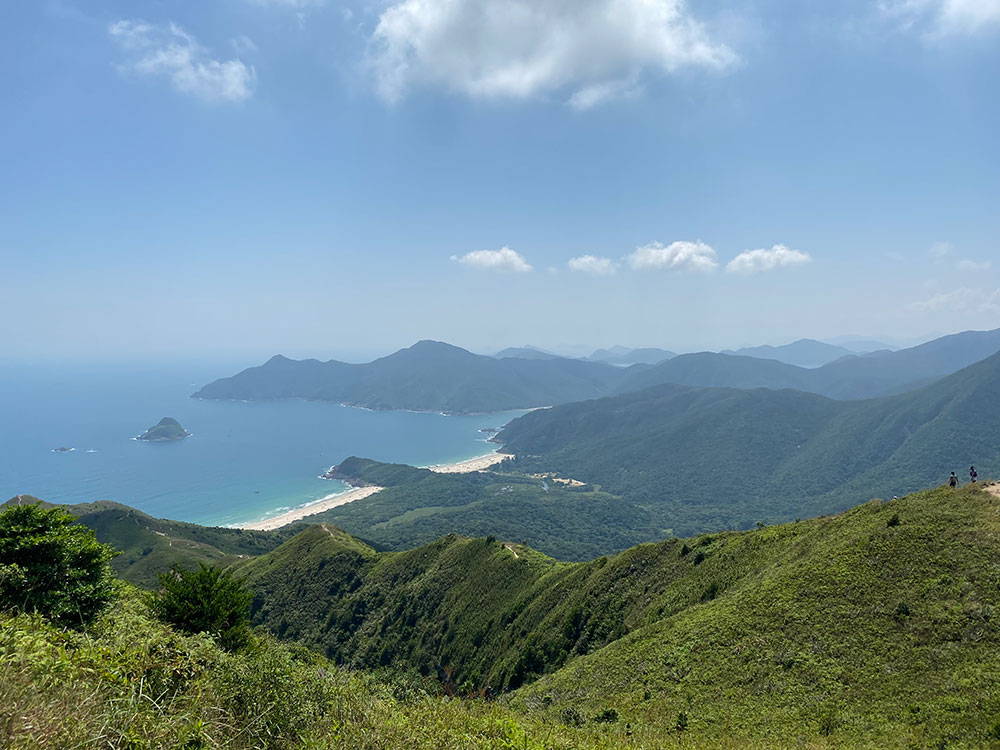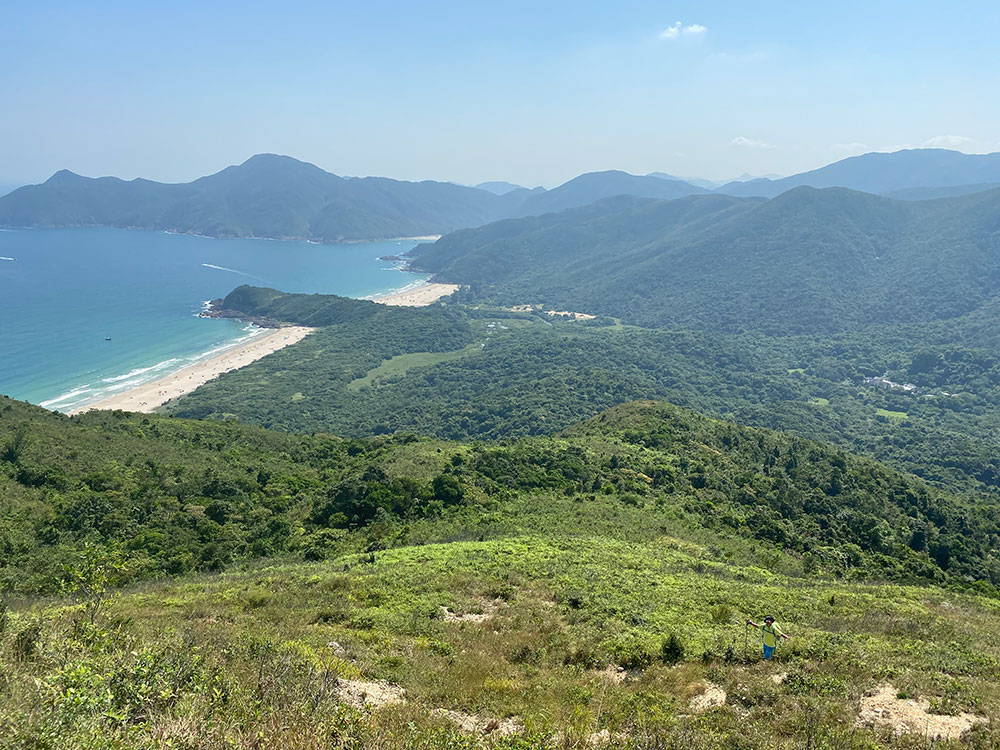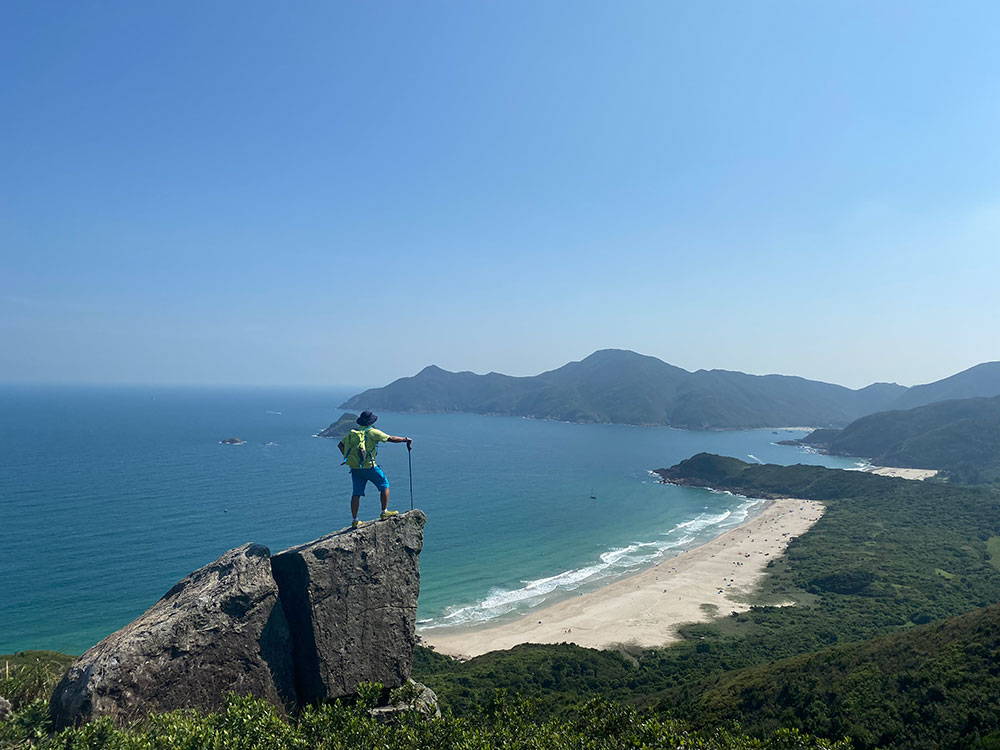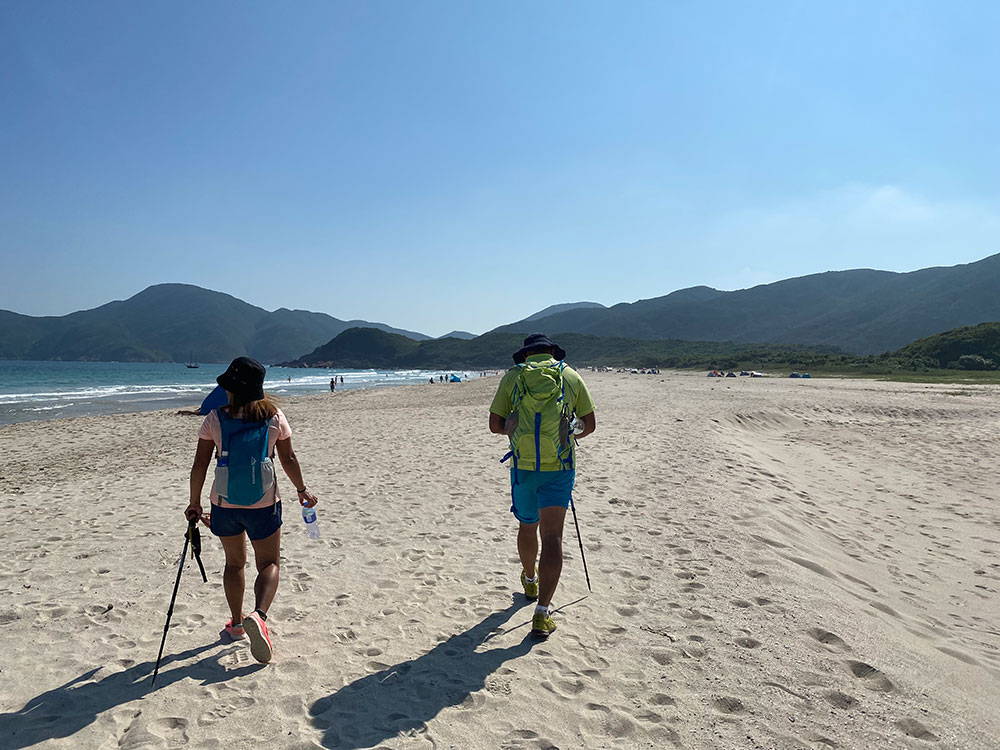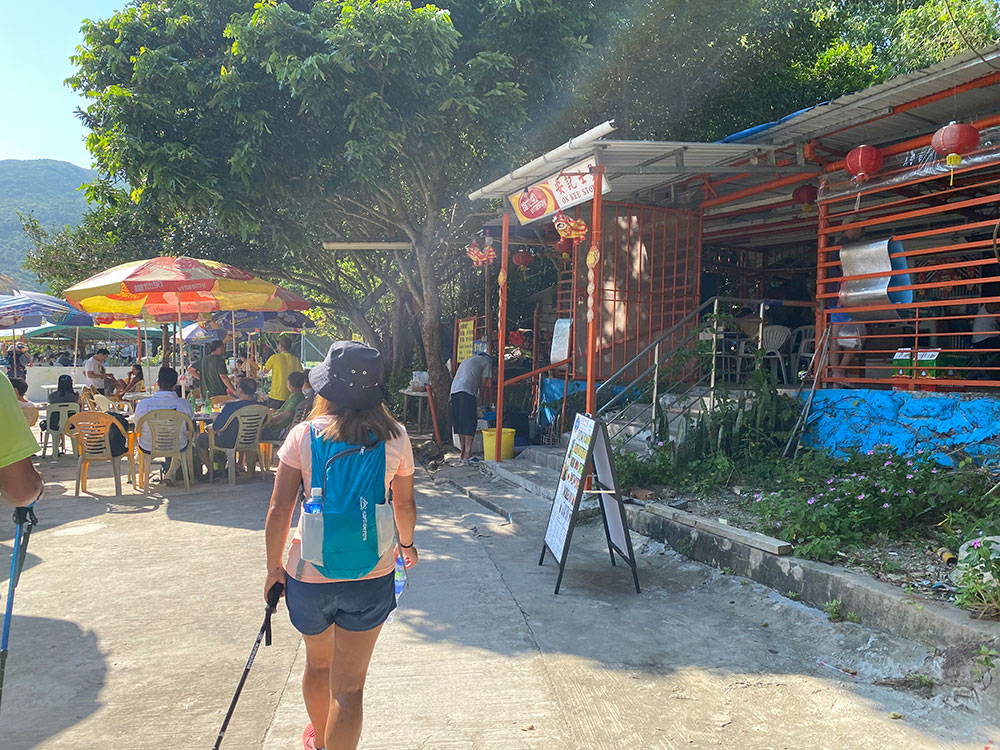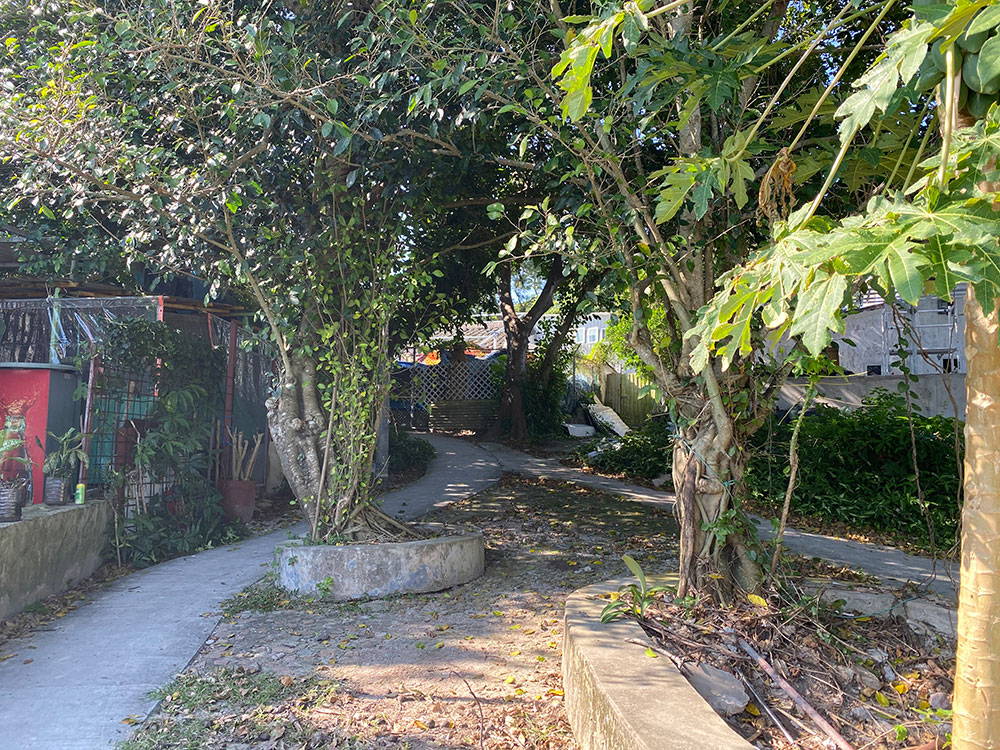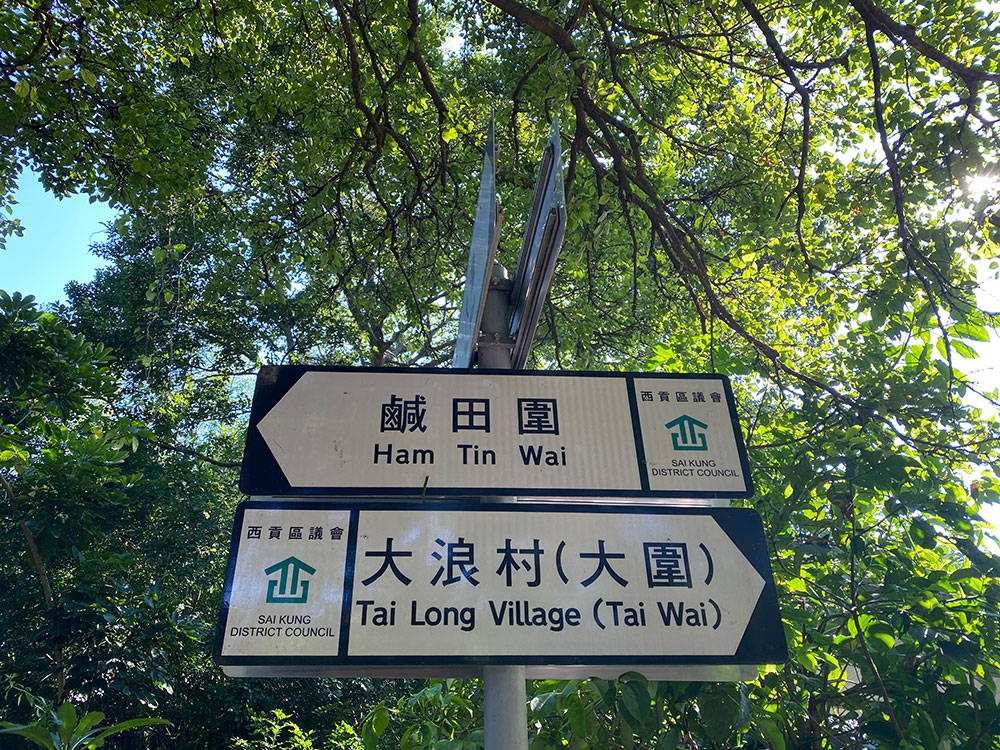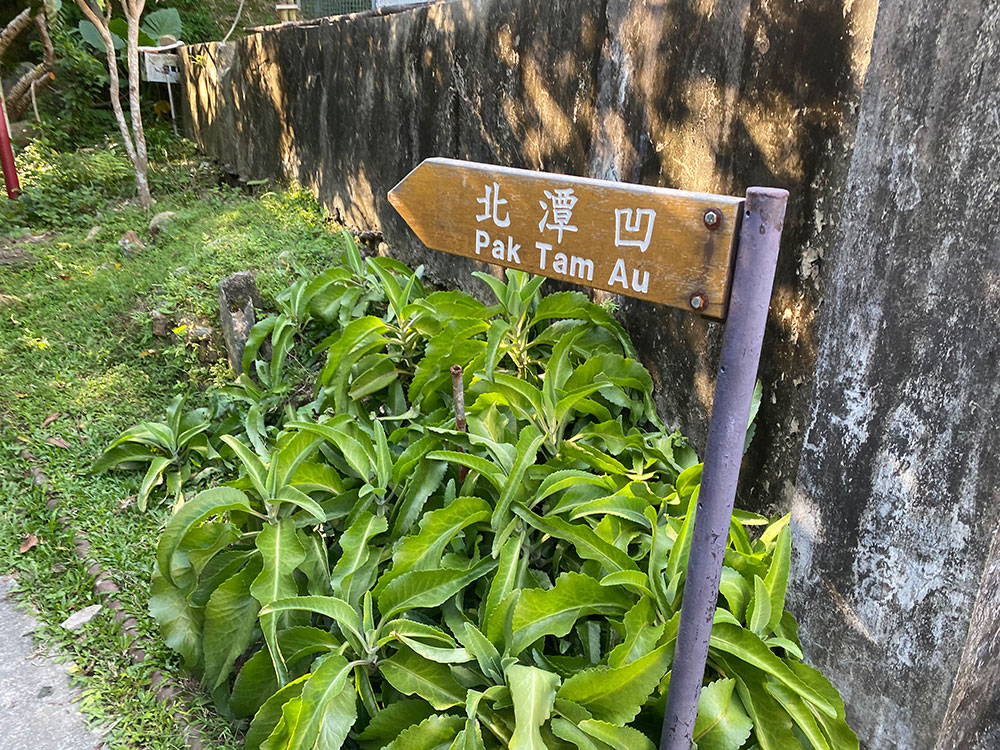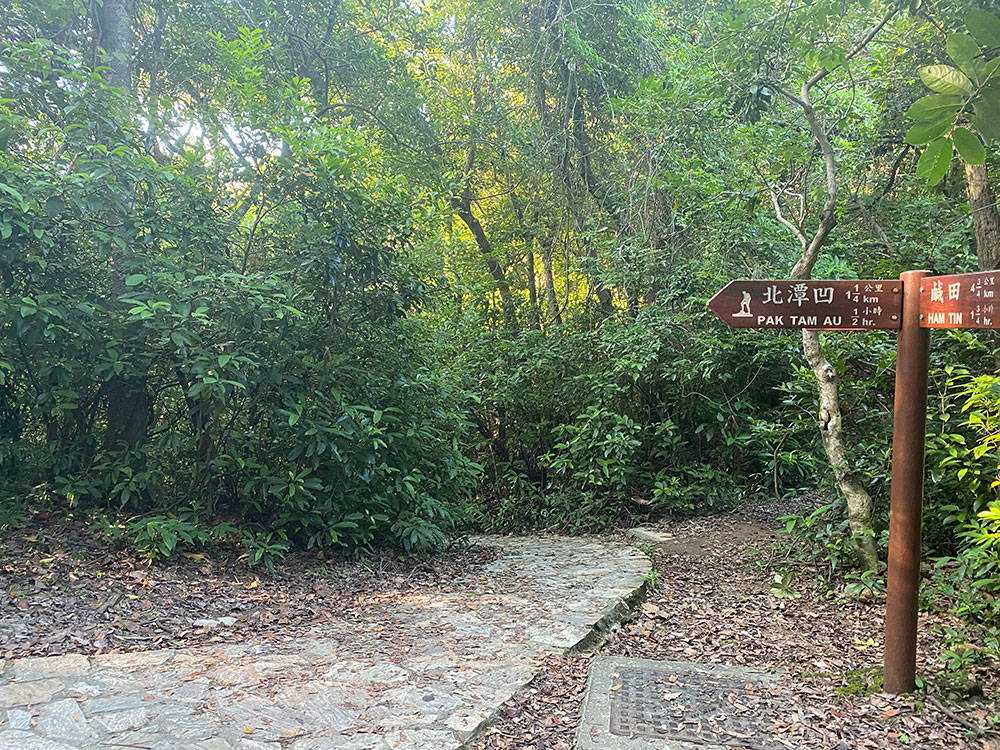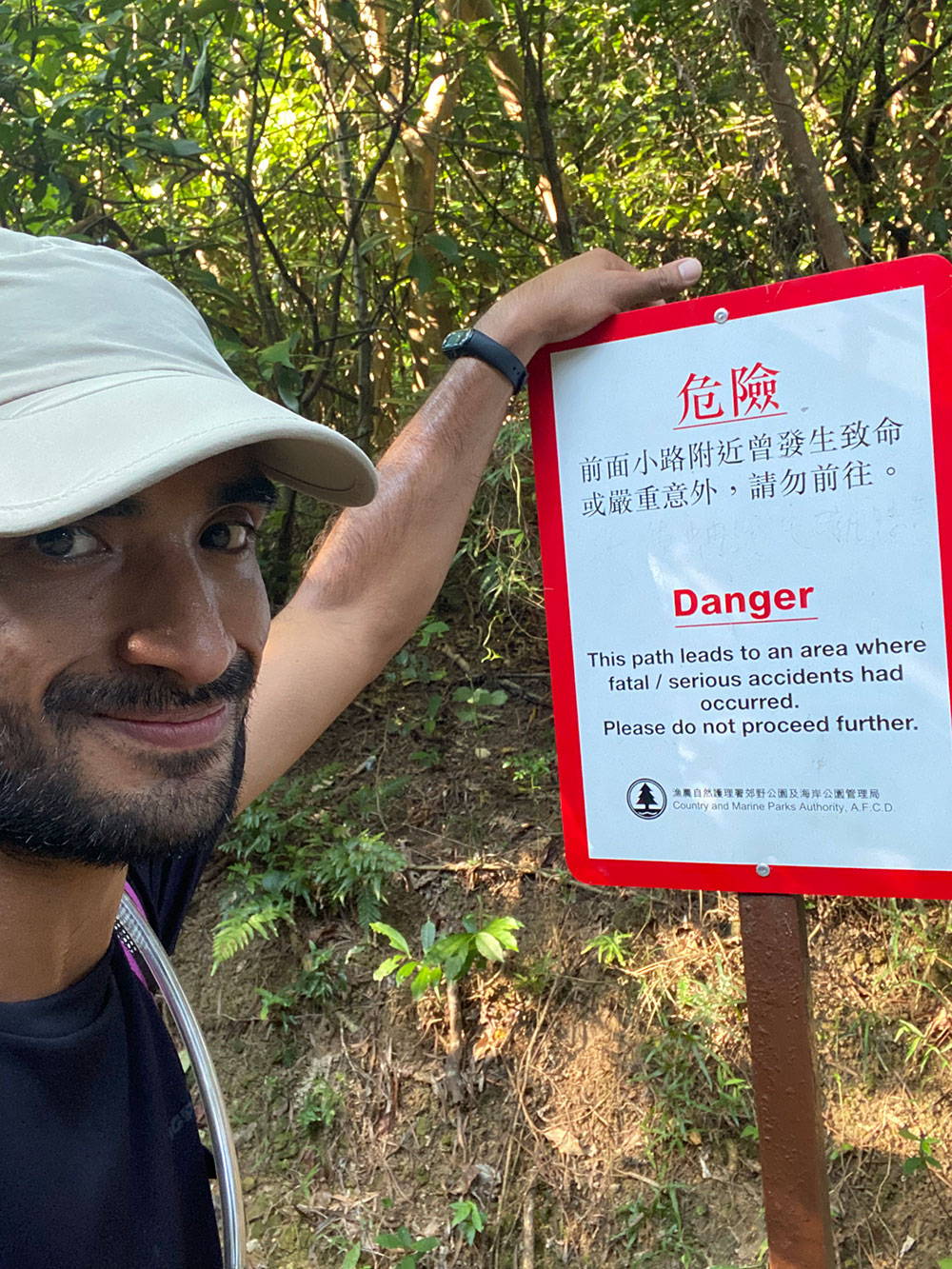 Sharp Peak also known as Nam She Tsim, is a hill which lies within the Sai Kung East Country Park, The stunning coastline of Sai Kung wraps around the dramatic ridges below you as you stand atop one of the highest points. The turquoise water and white sand of the beaches below.
The hill is reasonably hard for hikers and should only be attempted in good weather with correct equipment, although it is a popular site for hiking in Hong Kong.
Drop off at Shui Hau Village East and walk towards Lantau Trail Section 10.
↓
After 1km hike, you'll reach catchwater and turn left, walk about 100m and you'll see a water way on the right and that's the entrance to this trek.
↓
Walk through this passage and along the water cement sewage, follow the ribbon, you'll encounter rock climbing but ropes are not necessary. Take extra care when climbing as some rocks are loose.
↓
About 3km into this trail, you'll be heading up the piles of stones, watch out for the loose rocks, especially the middle section, recommend to go to the side. Take it slowly and make sure to look up if someone is ahead of you, as some rocks may roll onto your way.
↓
You'll exit between East and Middle Dog Teeth, and hike towards Kau Nga Ling and hike Hade's Wall to Ngong Ping or Lantau Peak to Pak Kung Au.
↓
Either you can head down to Ngong Ping via Wisdom Path or continue hiking Lantau Peak and head down to Pak Kung Au.
Distance: 16km
Time: 4.5 hours (not include resting time
Difficulty: Intermediate 3/5 Star
Supply: Ham Tin Beach
How to get there:
Head to Sai Kung Town Centre, take bus 94 or 96R, drop off at Uk Tau Bus Stop
Trail start/end at Che Keng.