Lantau Peak - Jan 2021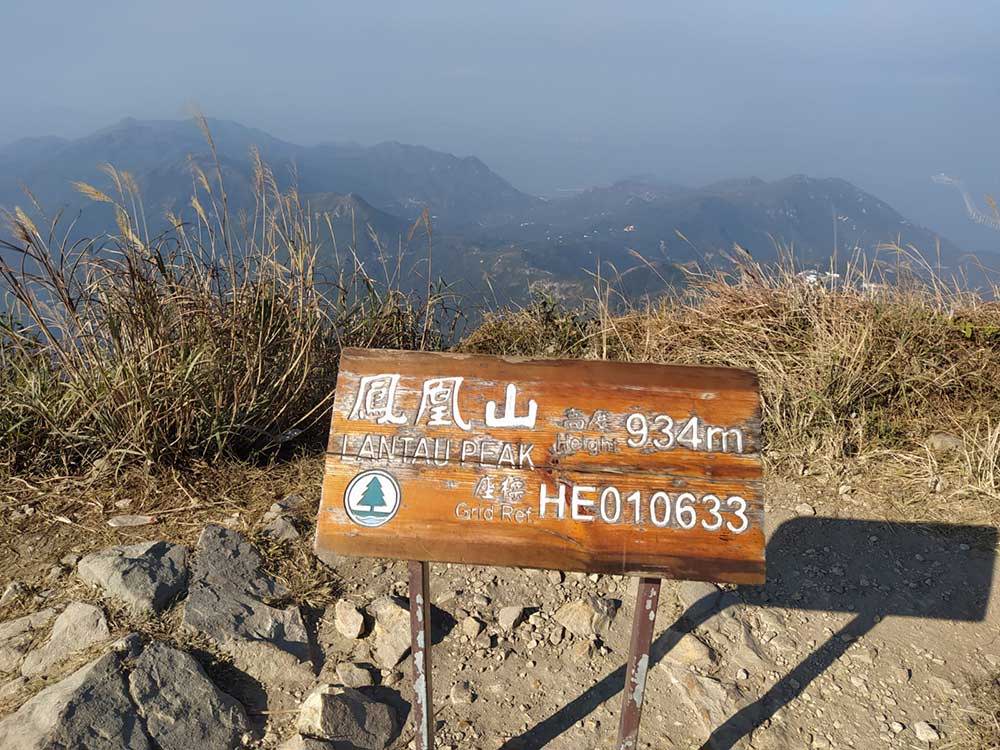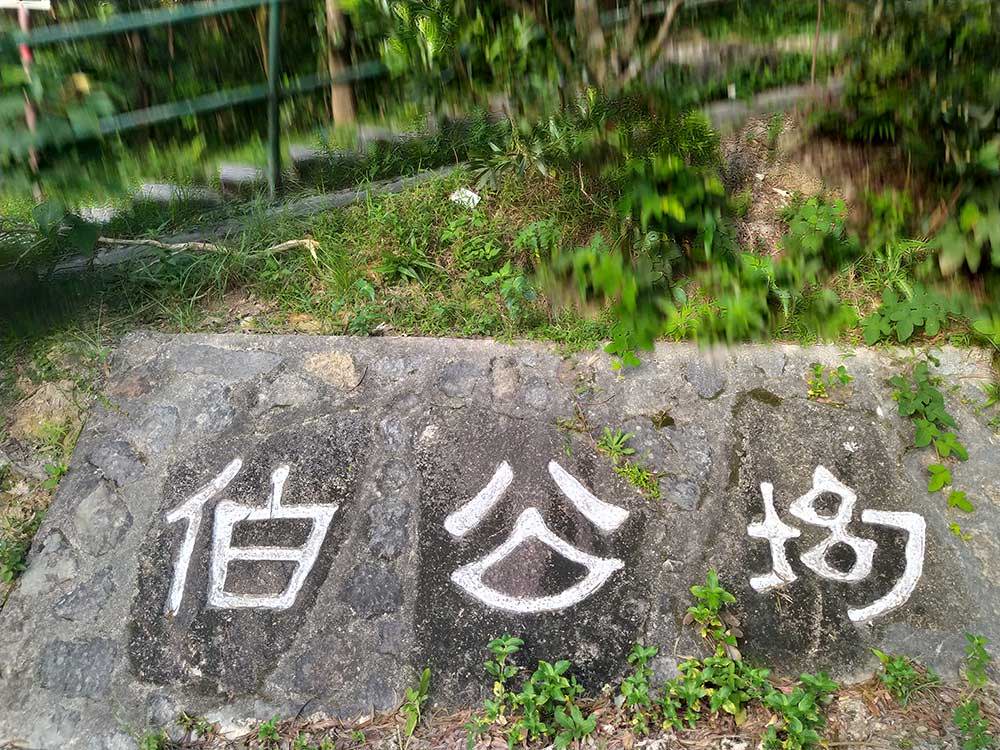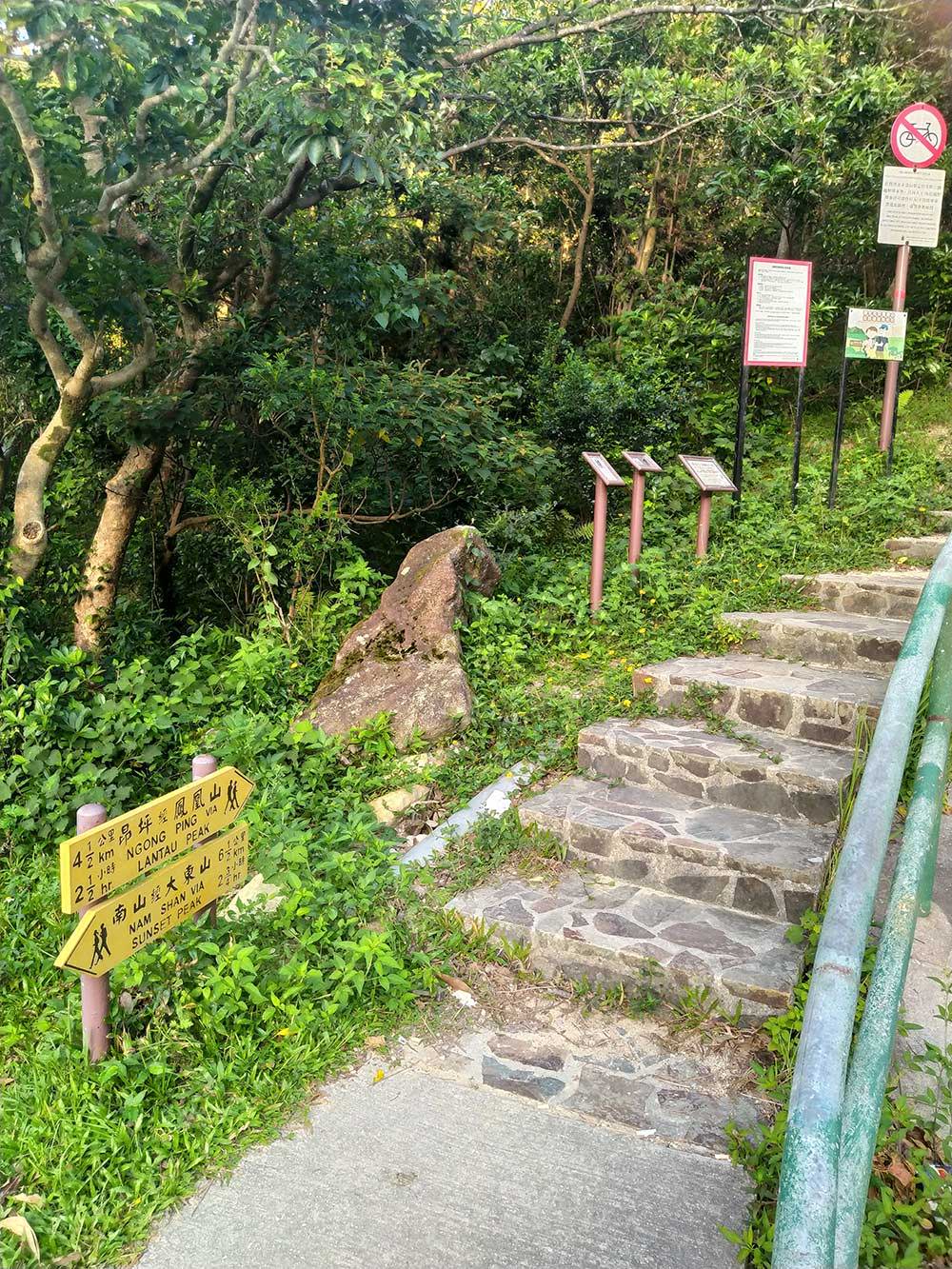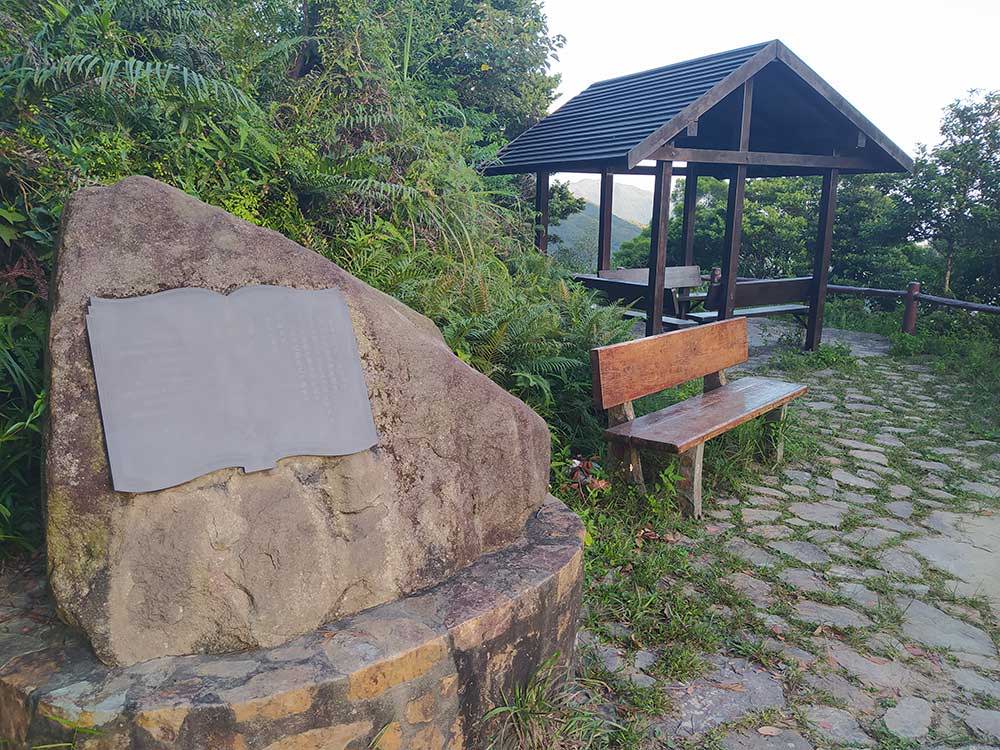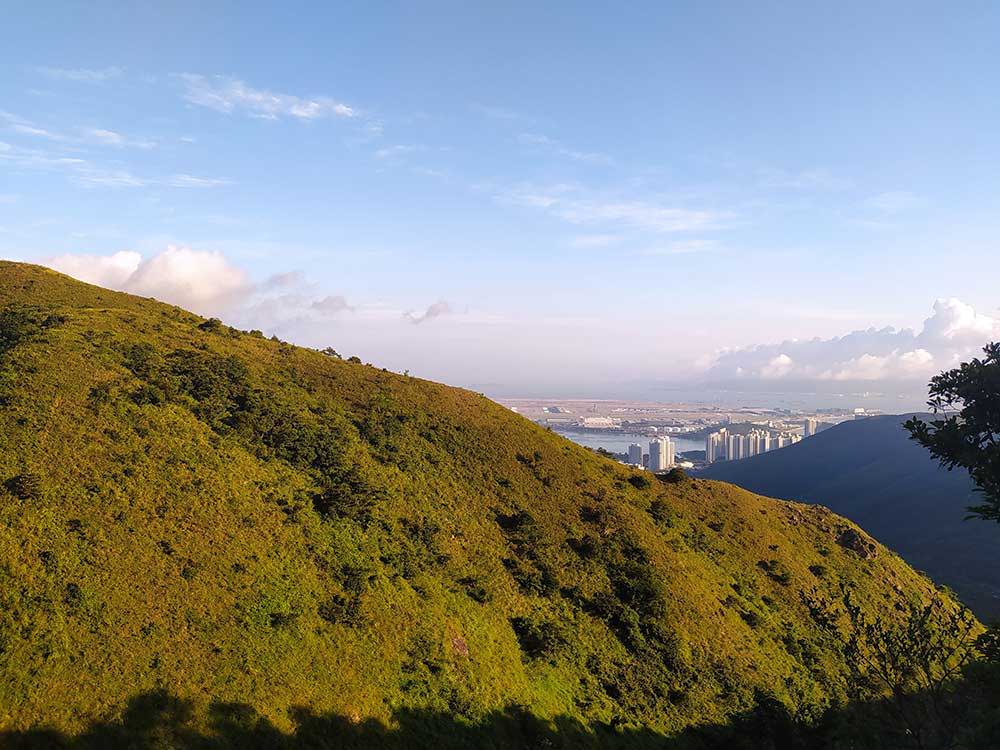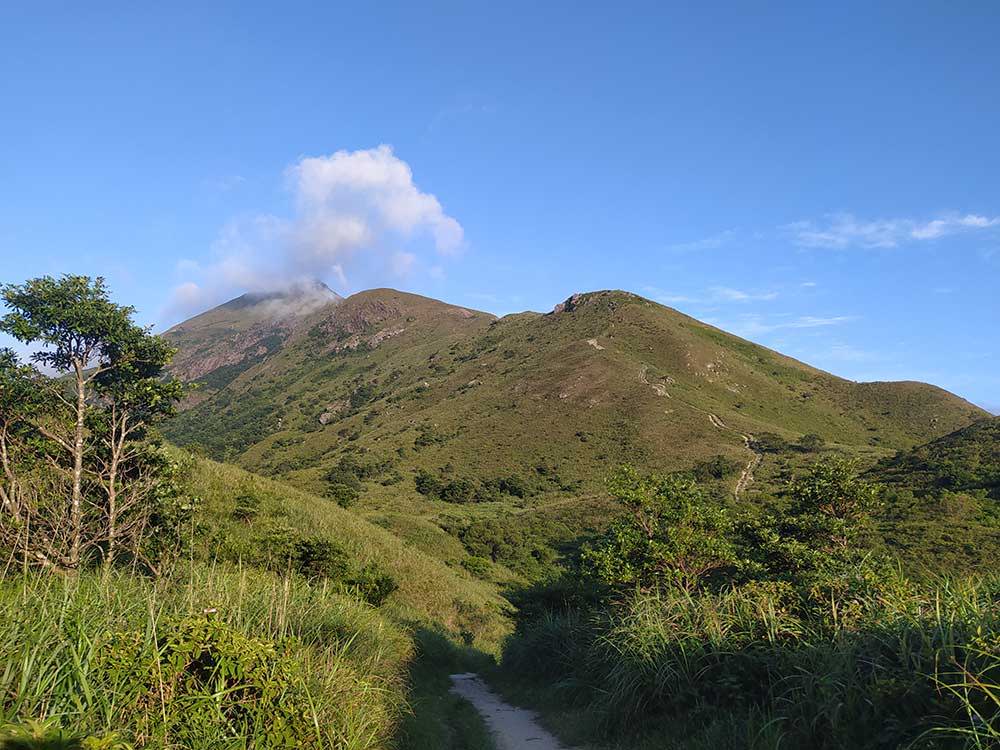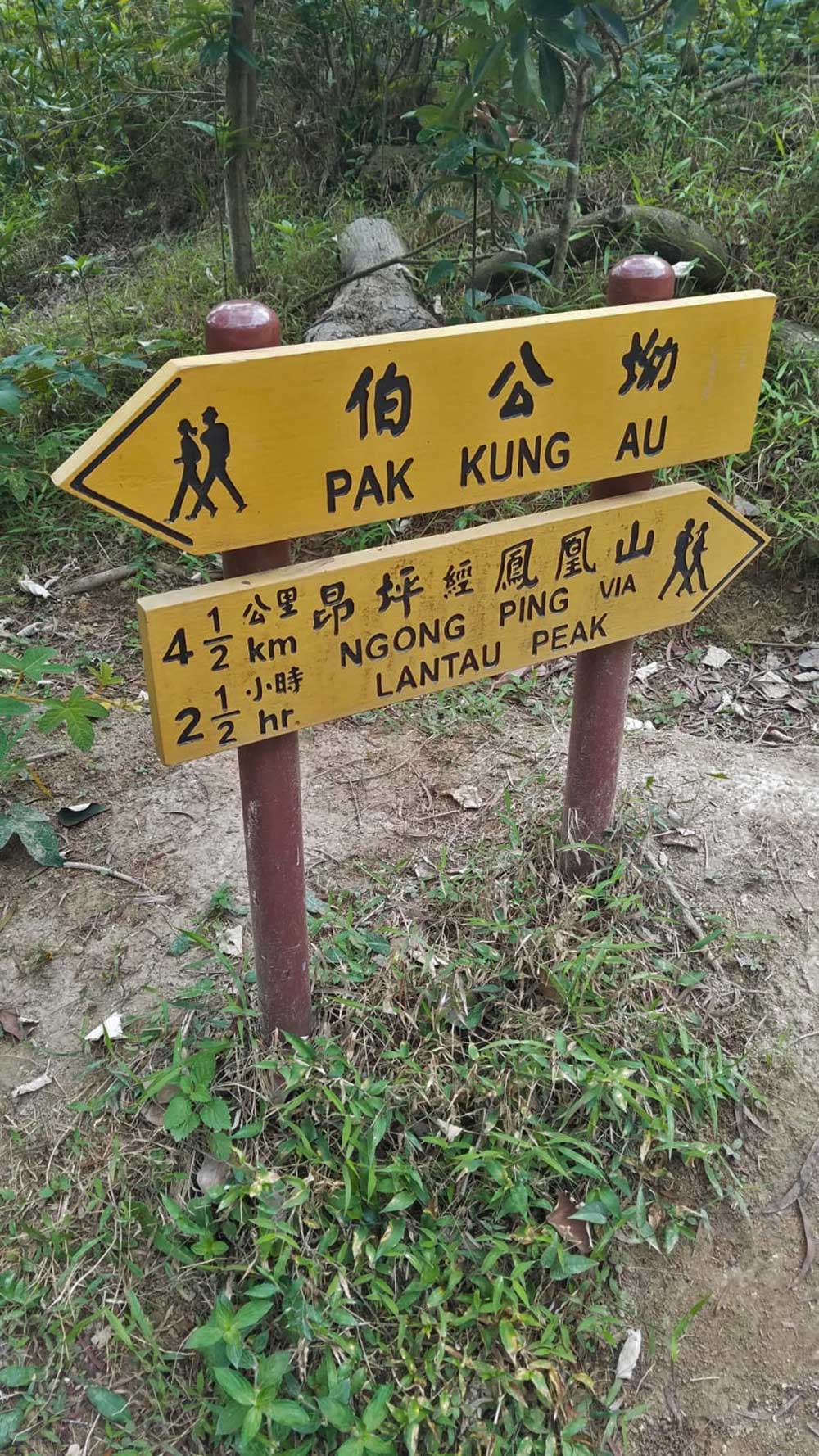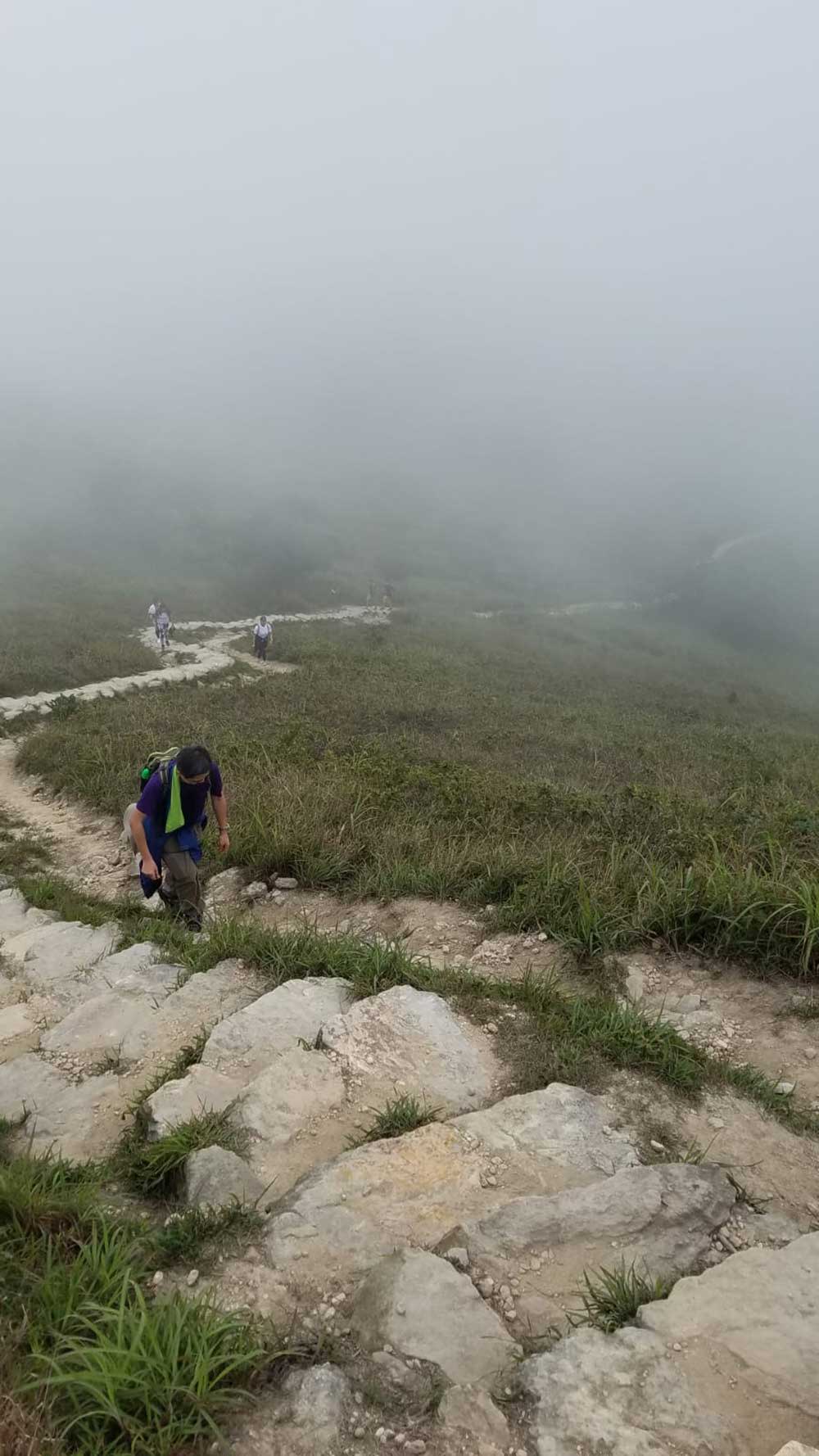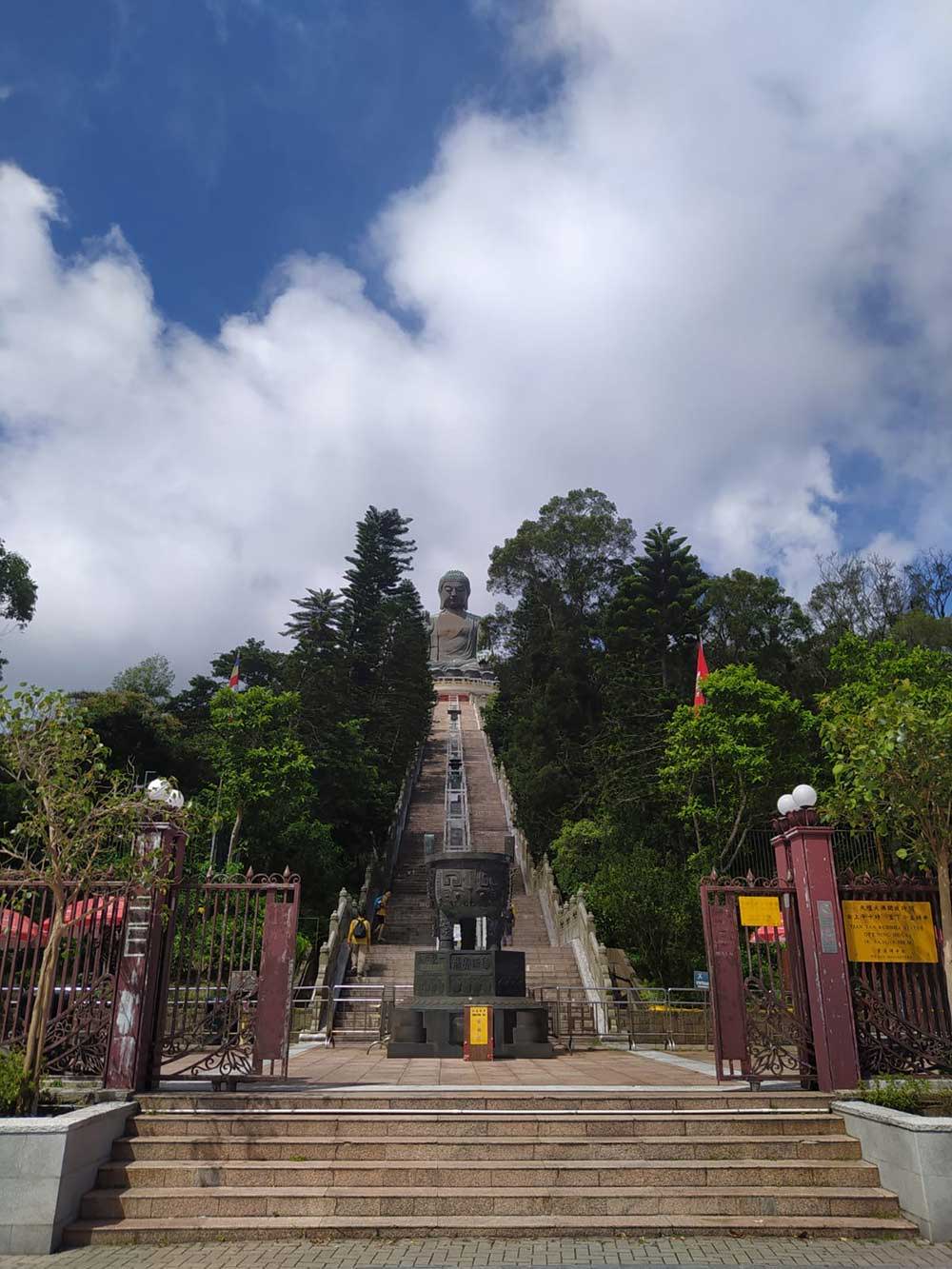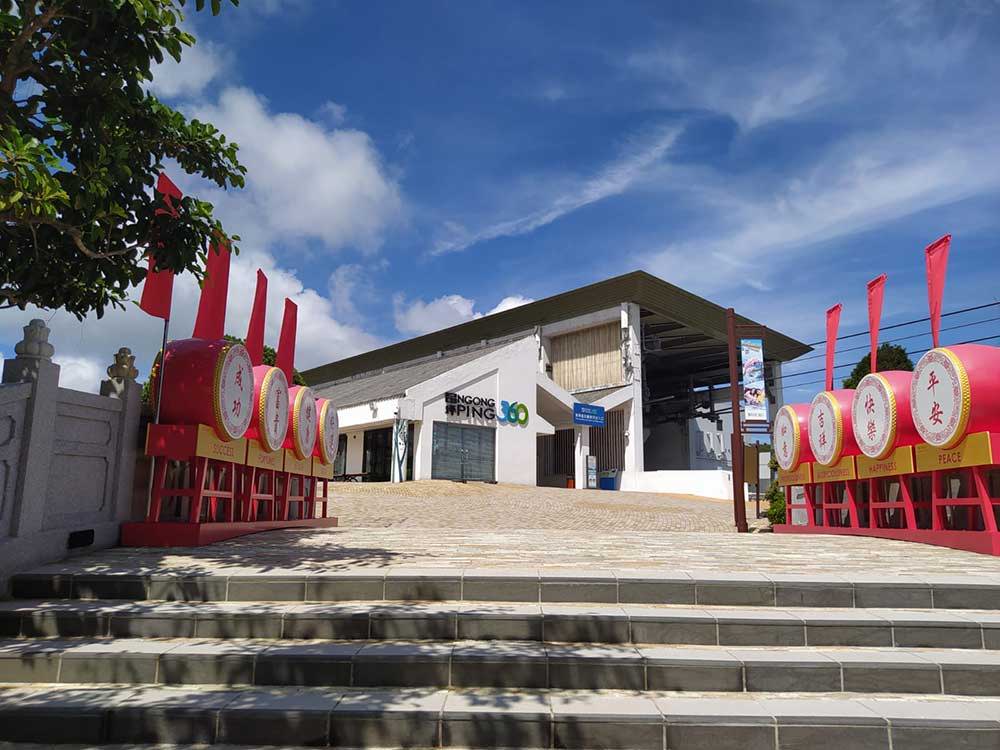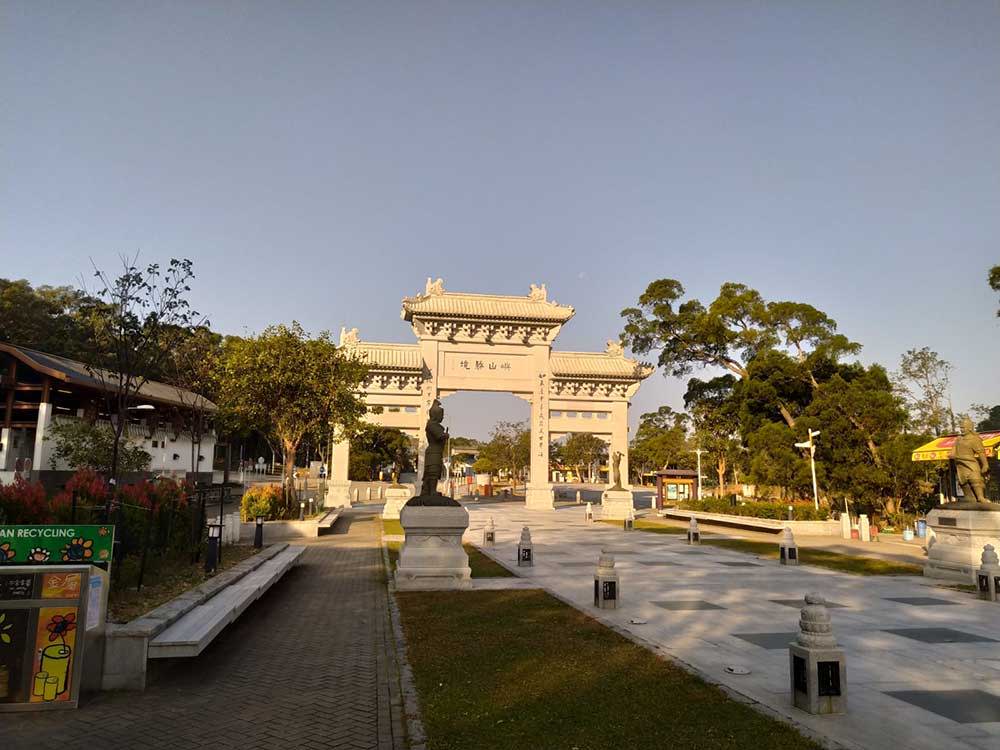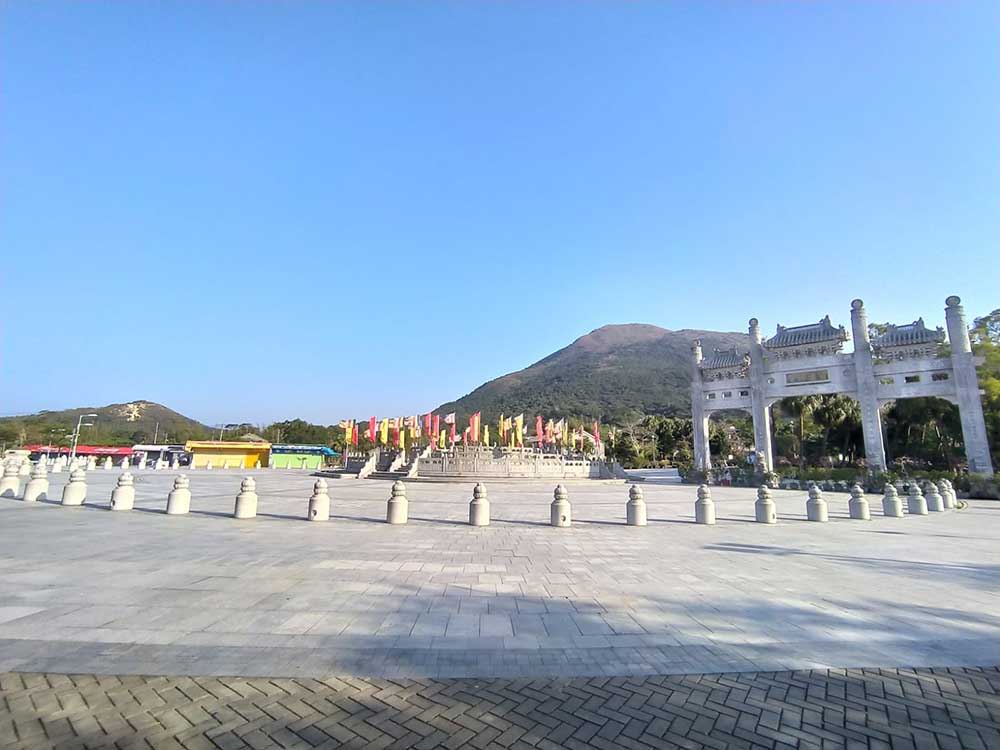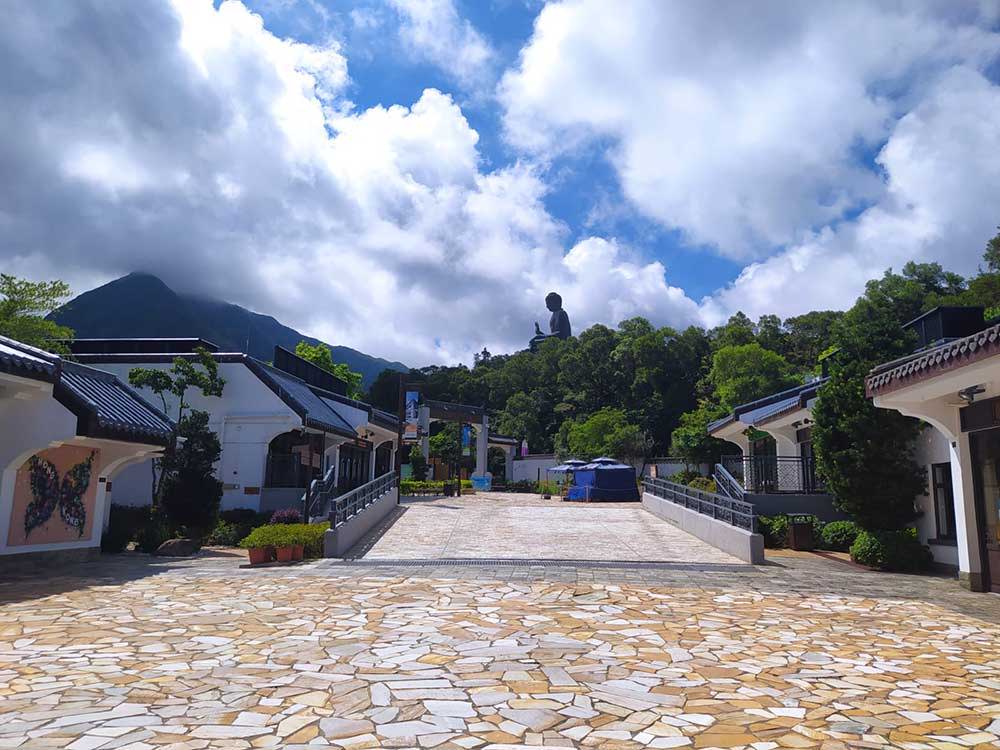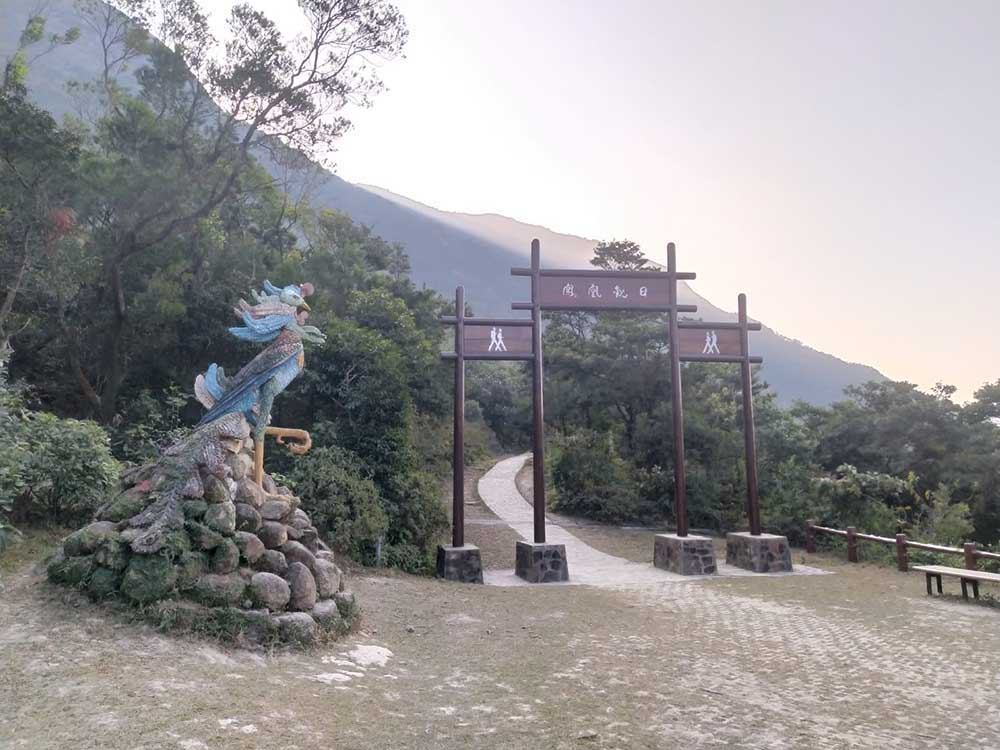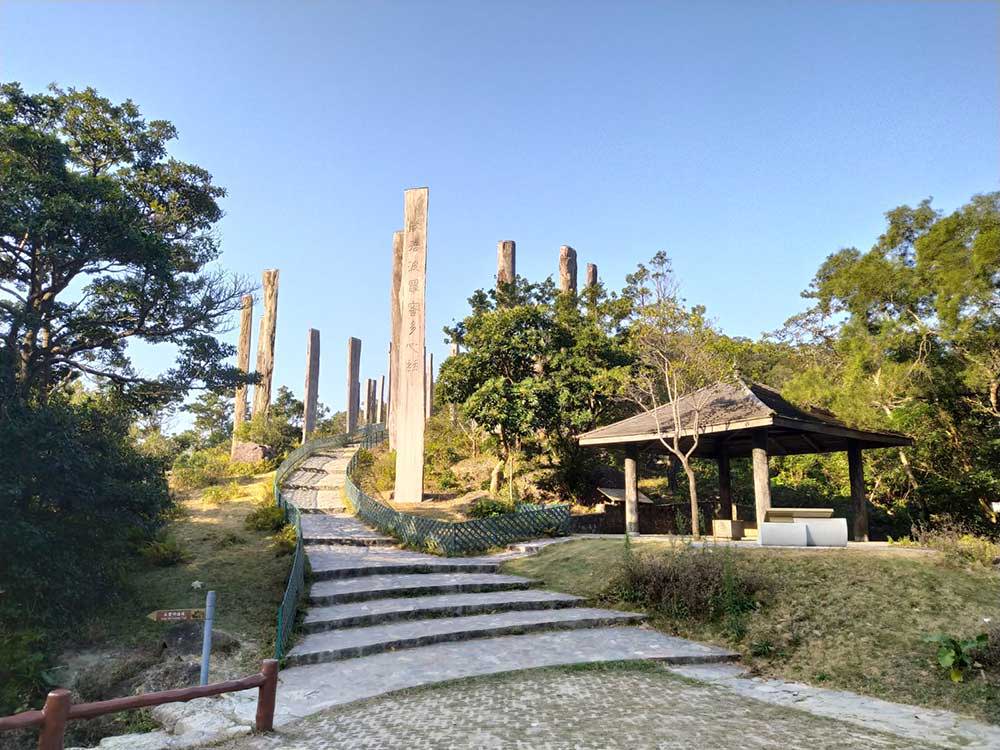 Lantau Trail section 3 starts from Pa Kung Au and with a quite challenging long climb up to Lantau Peak (934m), the second highest peak in Hong Kong. The view from the peak is magnificent, especially during a nice and clear weather. From there, it is only downhill to Wisdom Path and to Ngong Ping.
This trail can either start from Ngong Ping or Pa Kung Au. This route is the easiest way to Lantau Peak.
Begin your hike at Pa Kung Au, start of a long hike about 2.5km to the summit. Short but a little bit challenging.
↓
The view from the summit is beautiful, enjoy the landscape of South and North Lantau. There is a small shelter place at summit.
↓
Head down to Ngong Ping via Wisdom Path. It will be all downhill.
↓
Once arrive at Wisdom Path, take time to see the wooden columns inscribed with calligraphy of the complete verses of the Heart Sutra written by master Sinologist Professor Jao Tsung-I.
↓
Walk towards Ngong Ping where you can see the Big Buddha, if you still have energy, climb the 200 steps up. You can grab some drinks and food or souvenirs.
↓
You can take Ngong Ping 360 Cable Car back to Tung Chung or take a bus 23. To Mui Wo is bus 2 and if you like to head down to Tai O Fishing Village, take the bus 21.
Lenght: Approx. 6.5 km
Difficulty: Hard (4/5)
Time: 2–3.5 hours (Not including breaks and picture taking)
Supply: No supply station along the trail, make sure to bring enough snacks and refreshments
Elevation gain; 435 meter, elevation loss; 548 meter. (Lantau Peak 934m)
Distance posts: L018 (Pa Kung Au) – L027 (Ngong Ping) Lantau Trail Section 3
How to get there:
Start at Pa Kung Au: Tung Chung Station walk towars Lantau bus station. Take 3M or 11. Weekdays can take bus 11 but on weekends, very long Que. Recommend to take bus 3M, drop off at Pa Kung Au.
Start at Ngong Ping: Tung Chung Station walk towards Lantau bus station, bus 23 to Ngong Ping or take a nice cable car ride to Ngong Ping. Walk towards Wisdom Path where the trail start.