Suicide Cliff - Oct 2020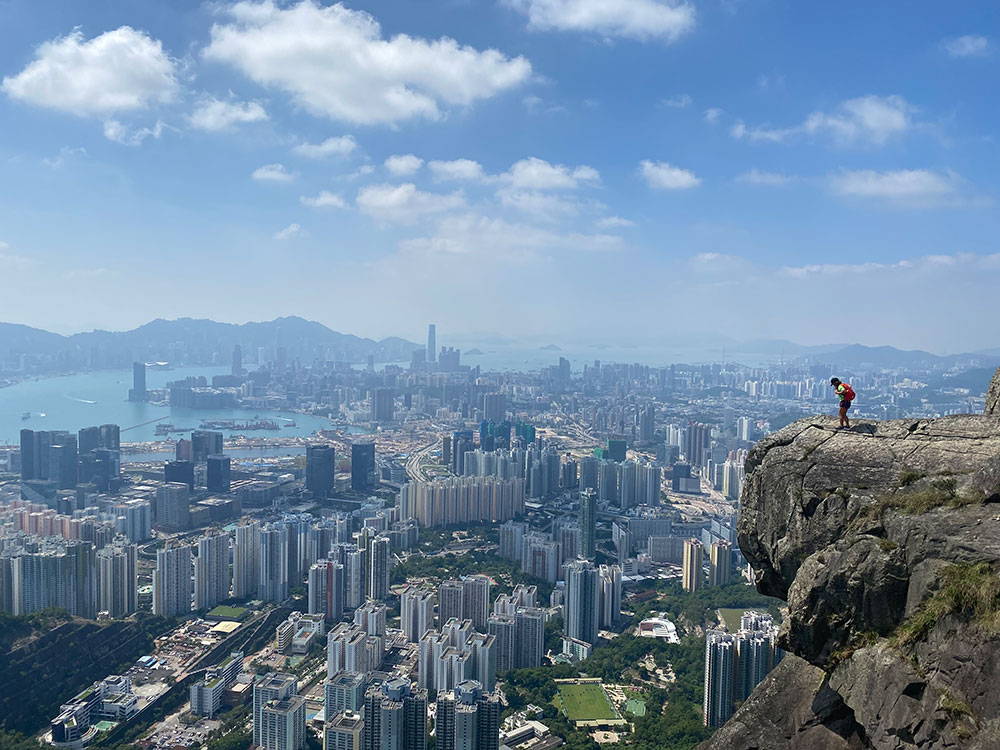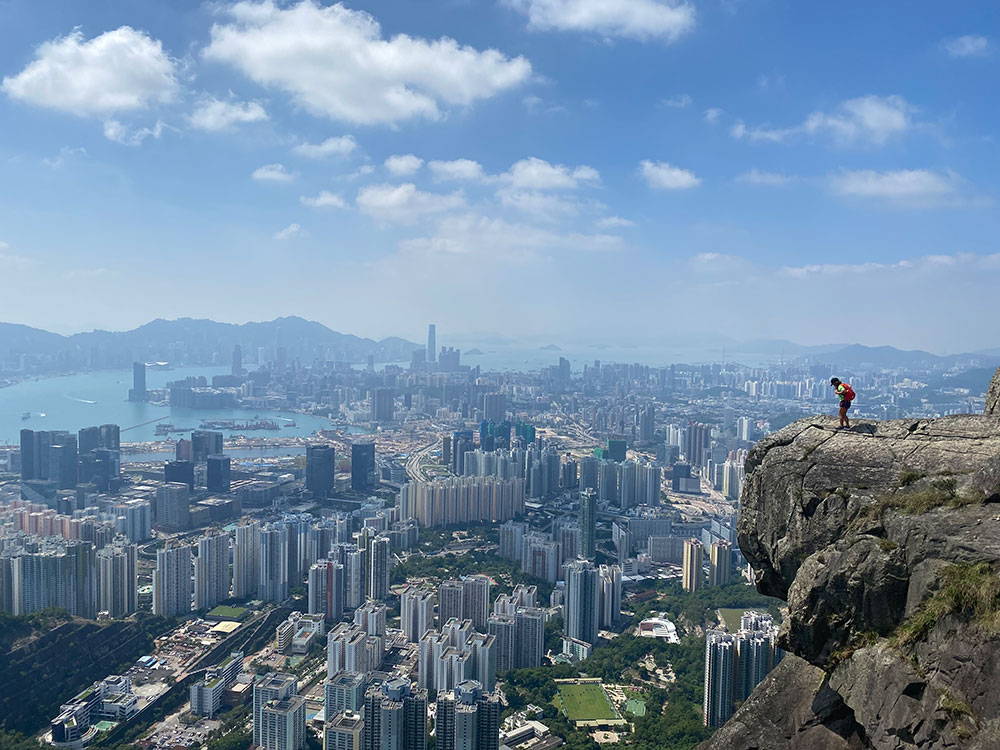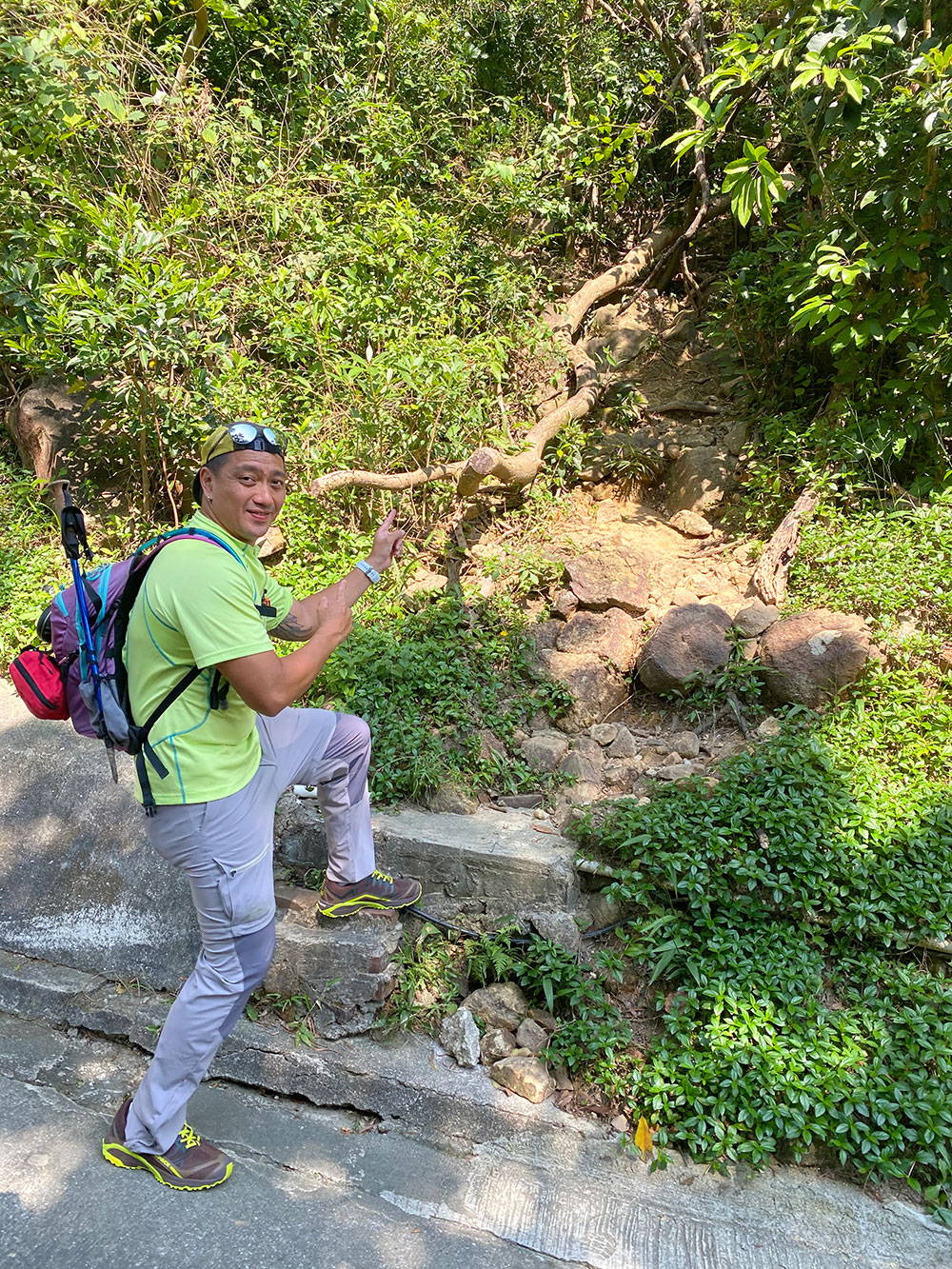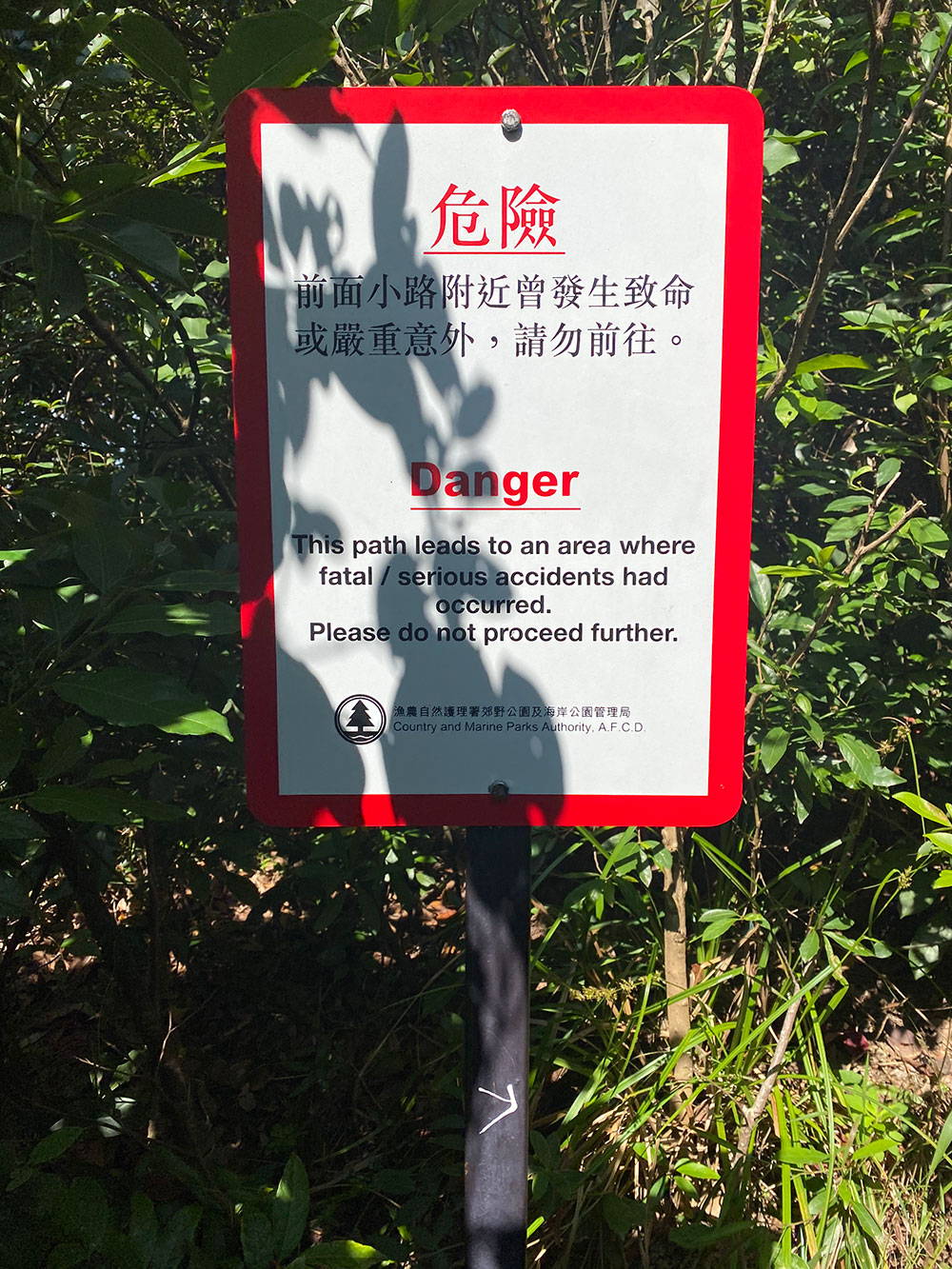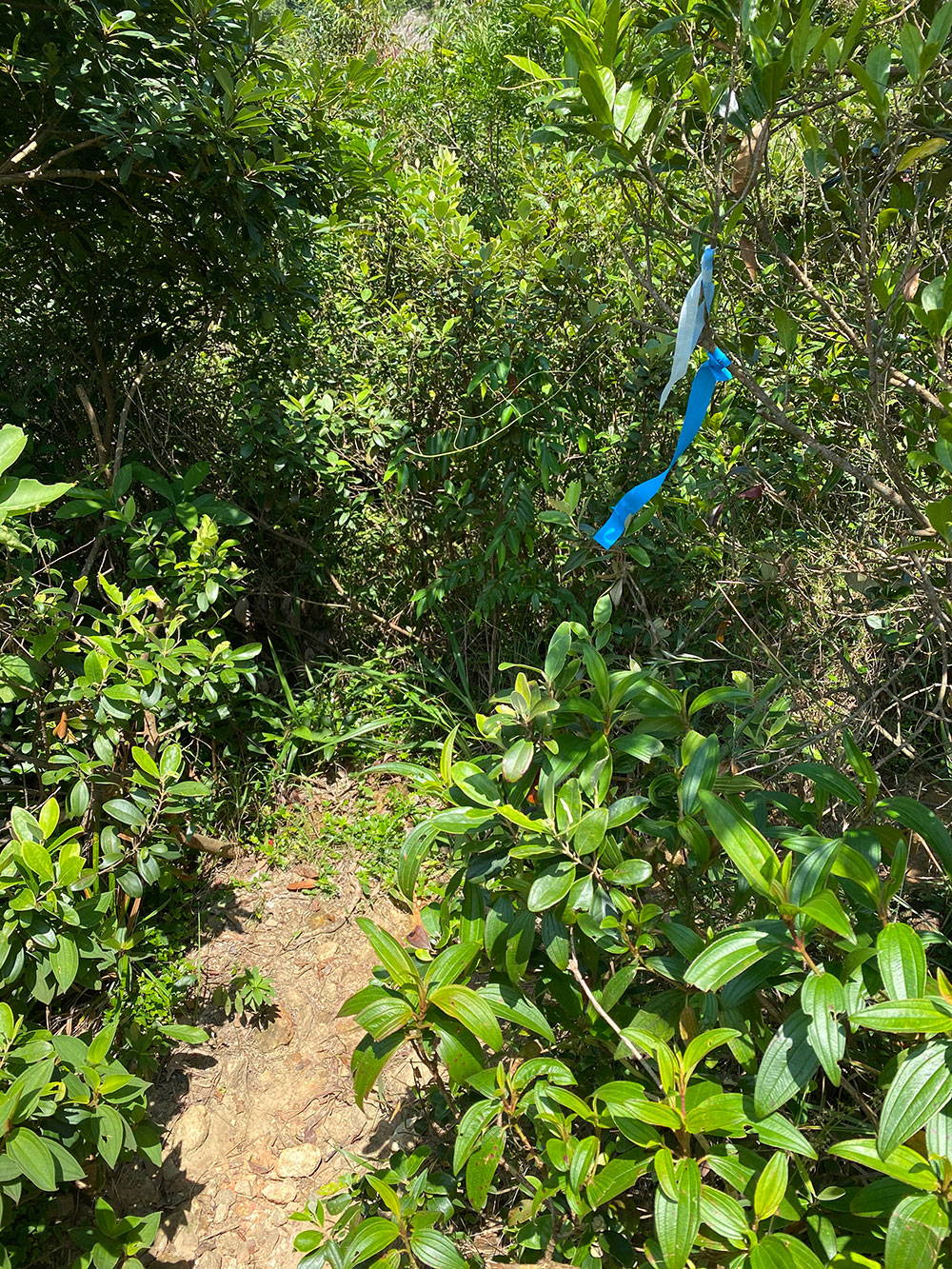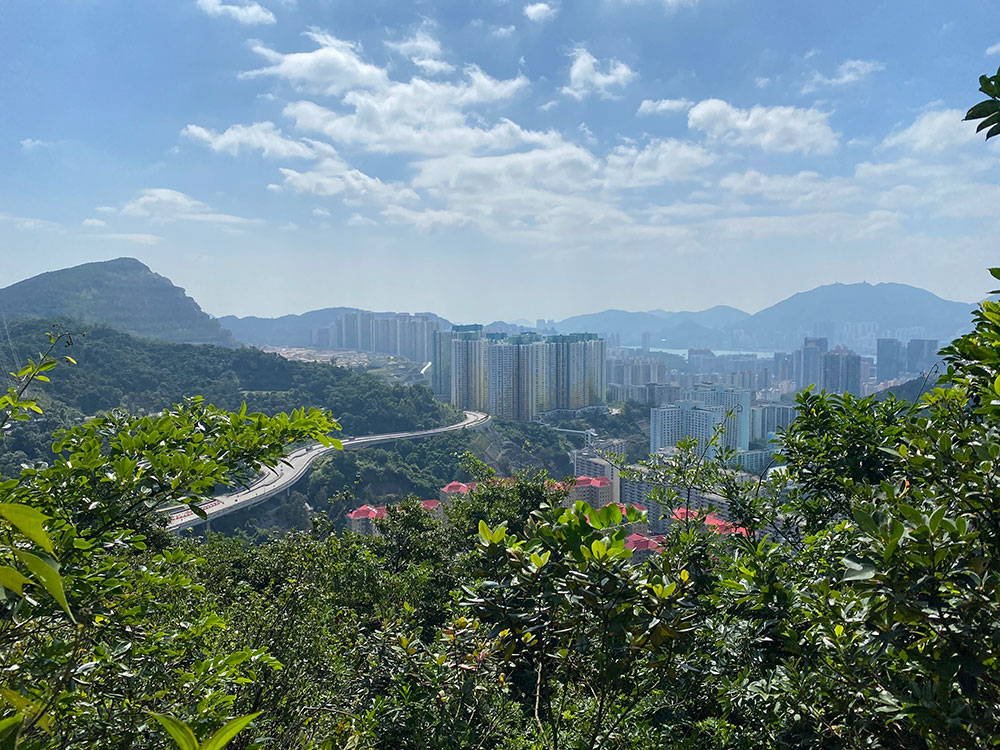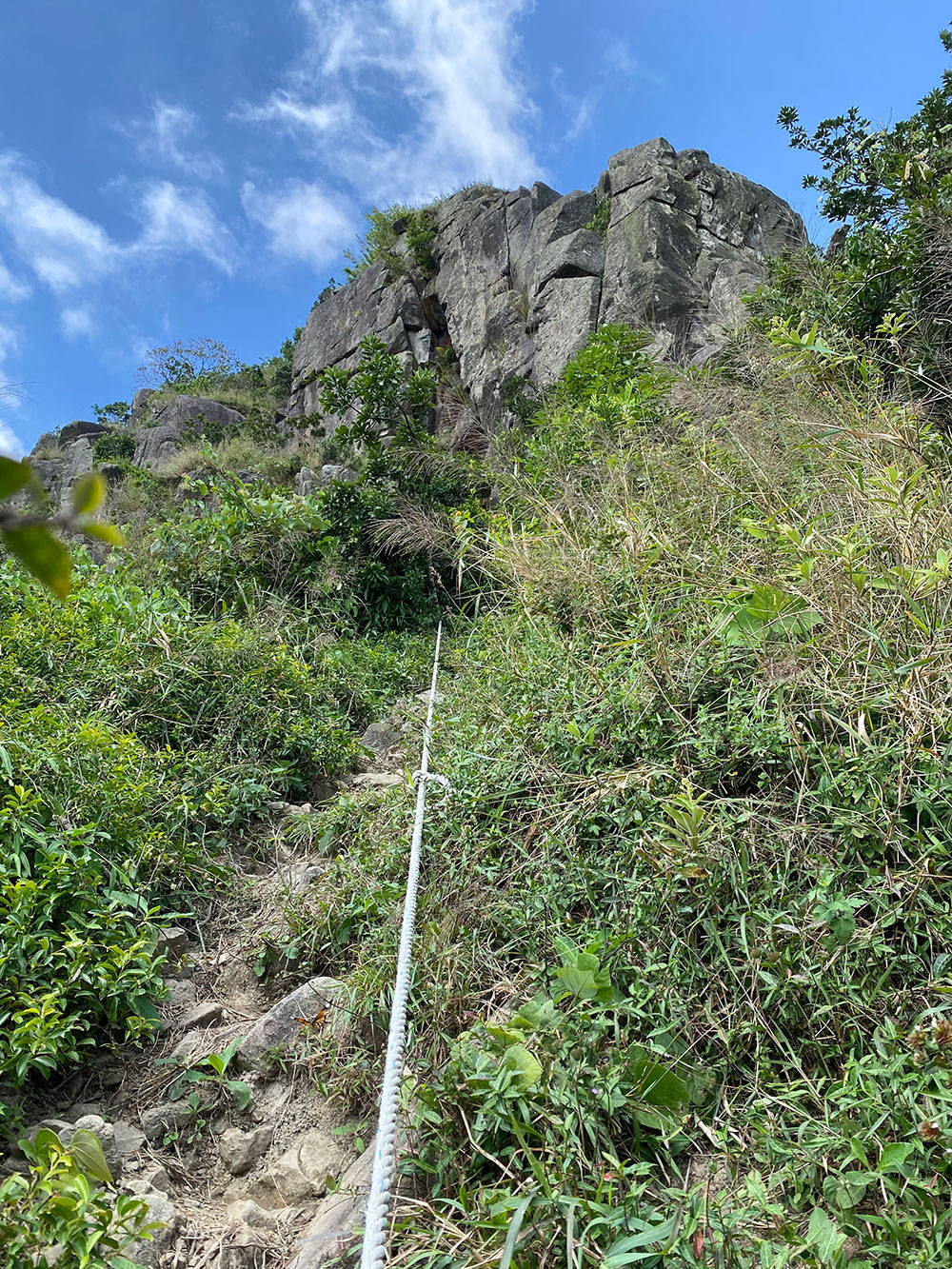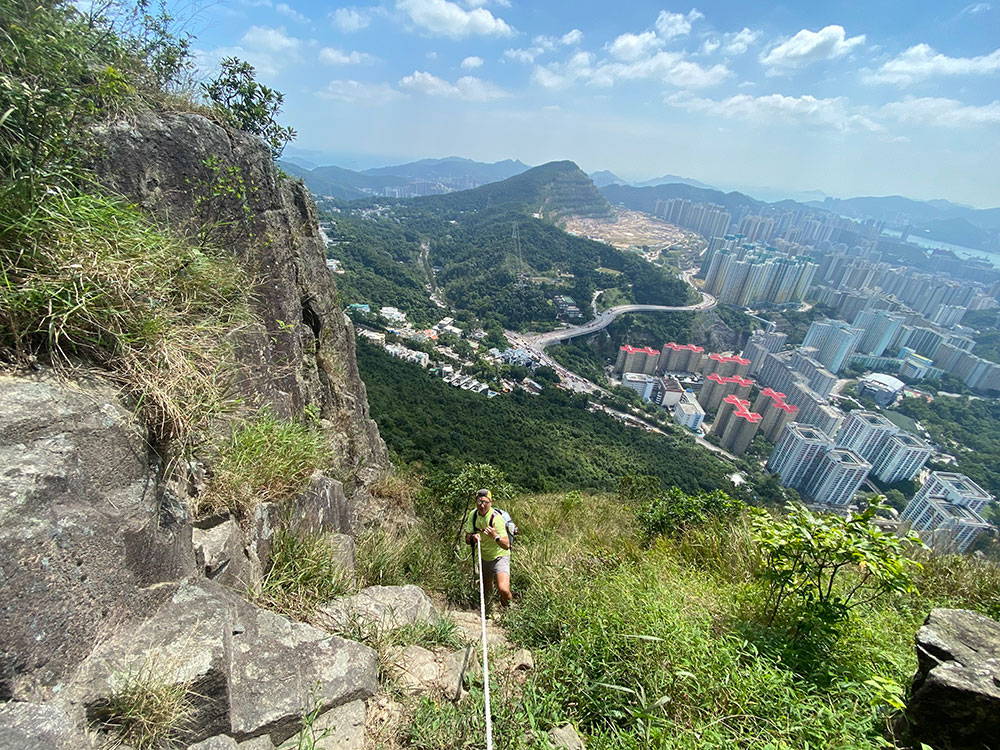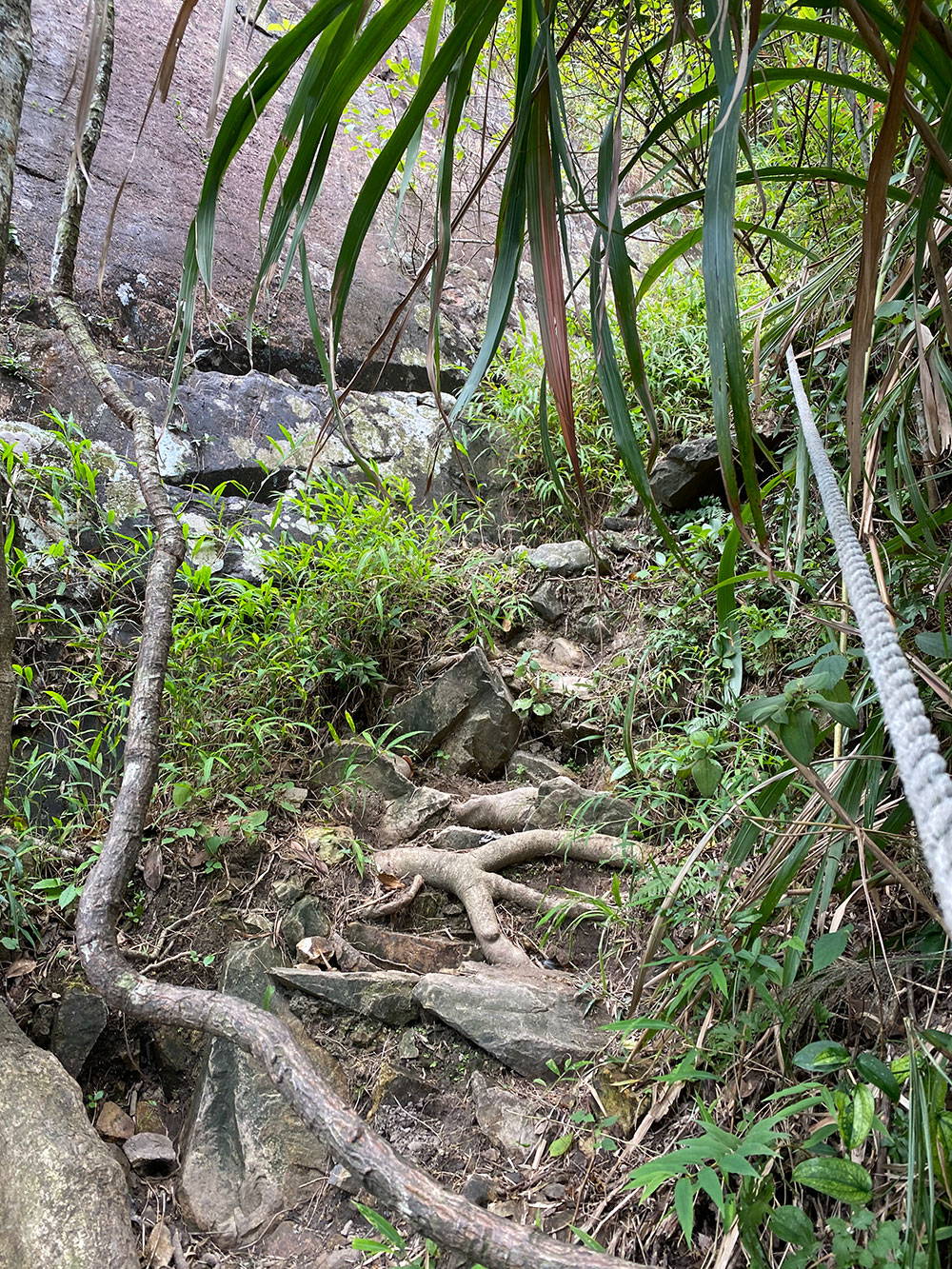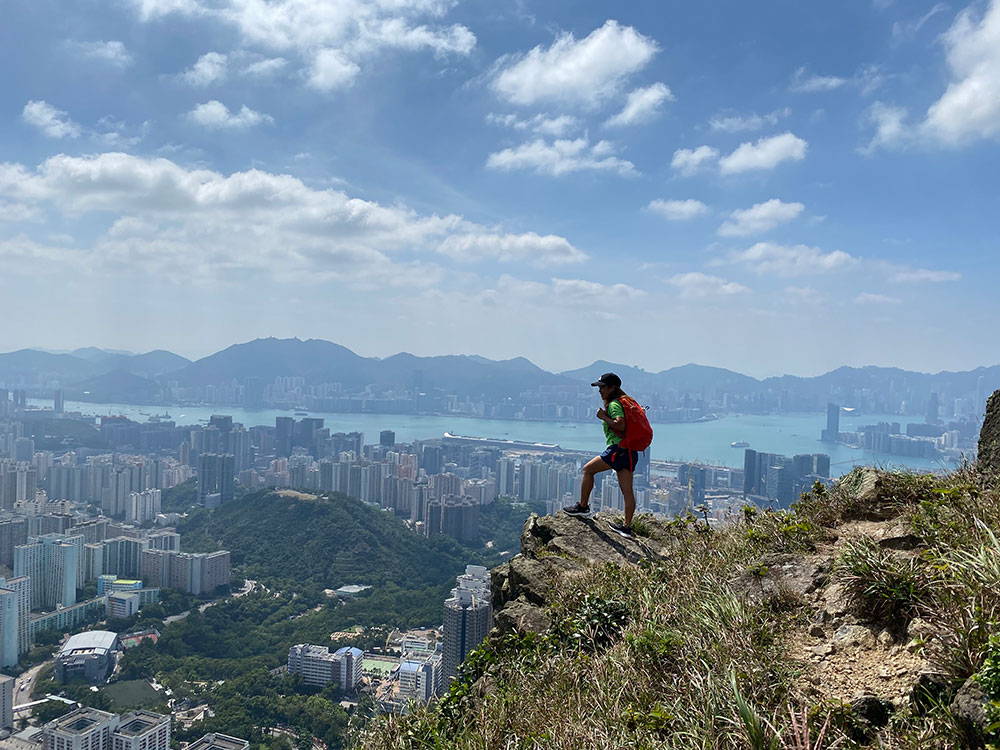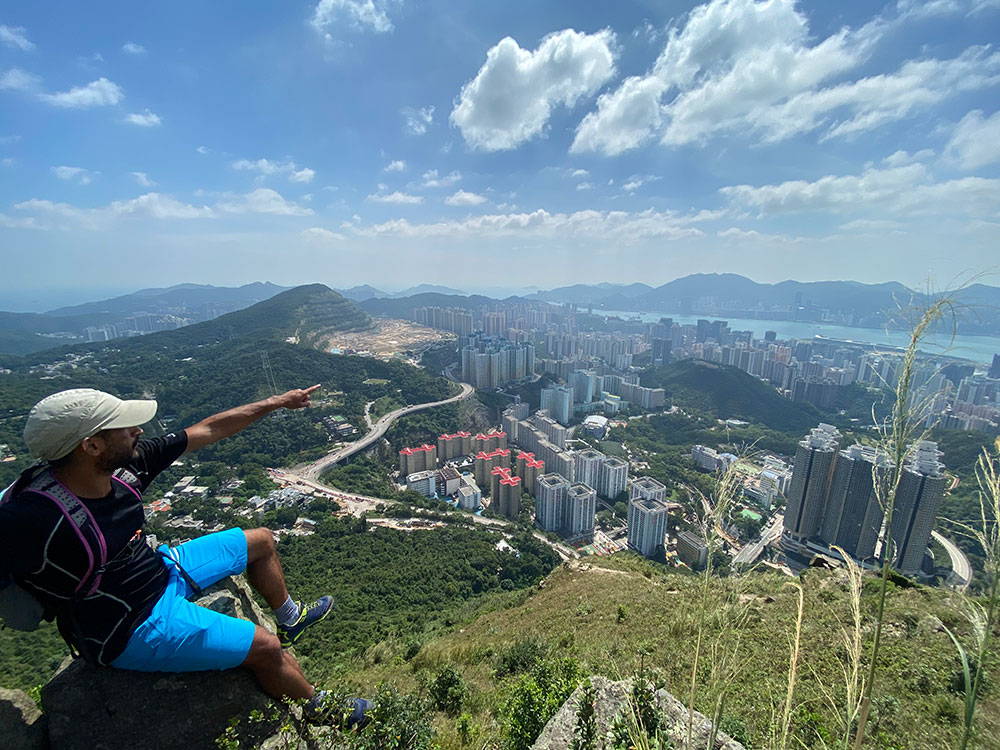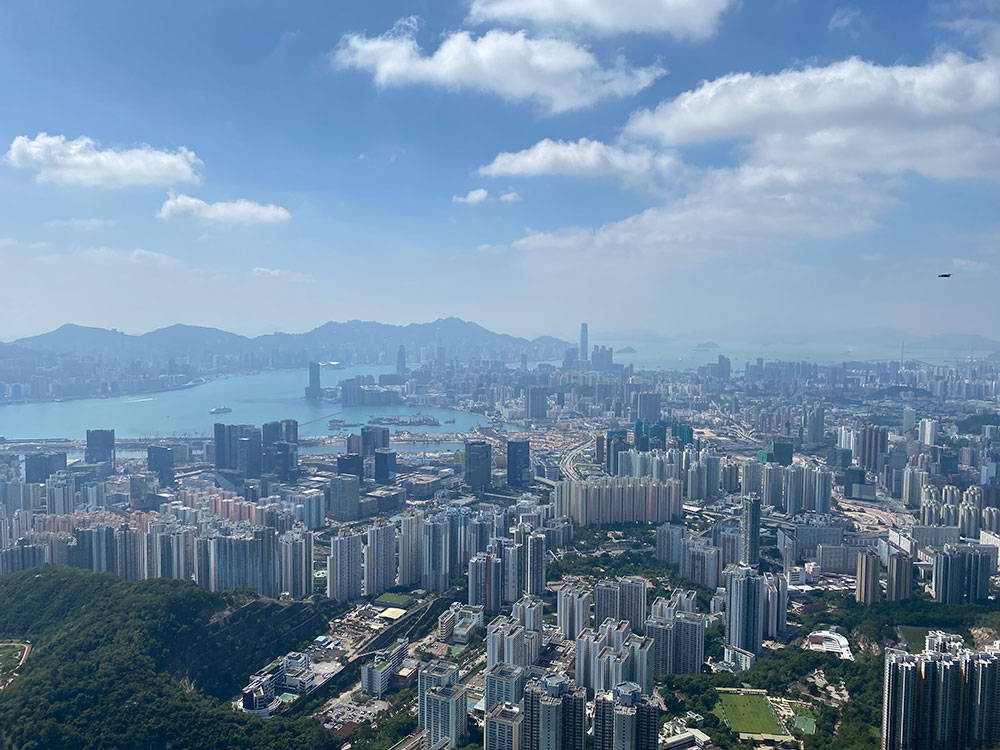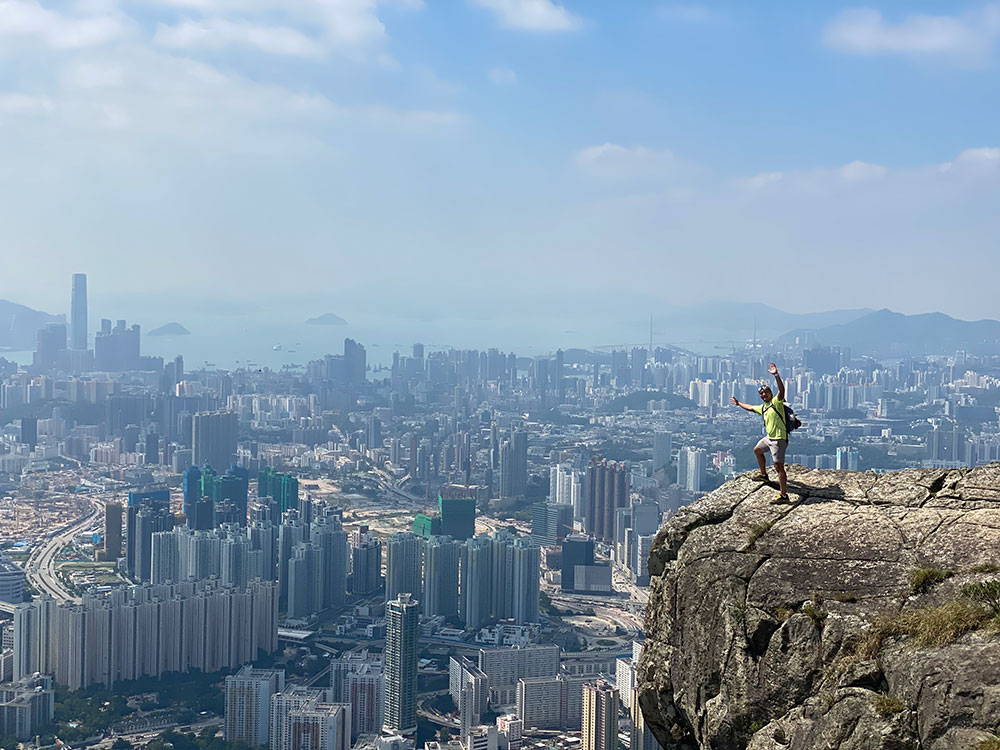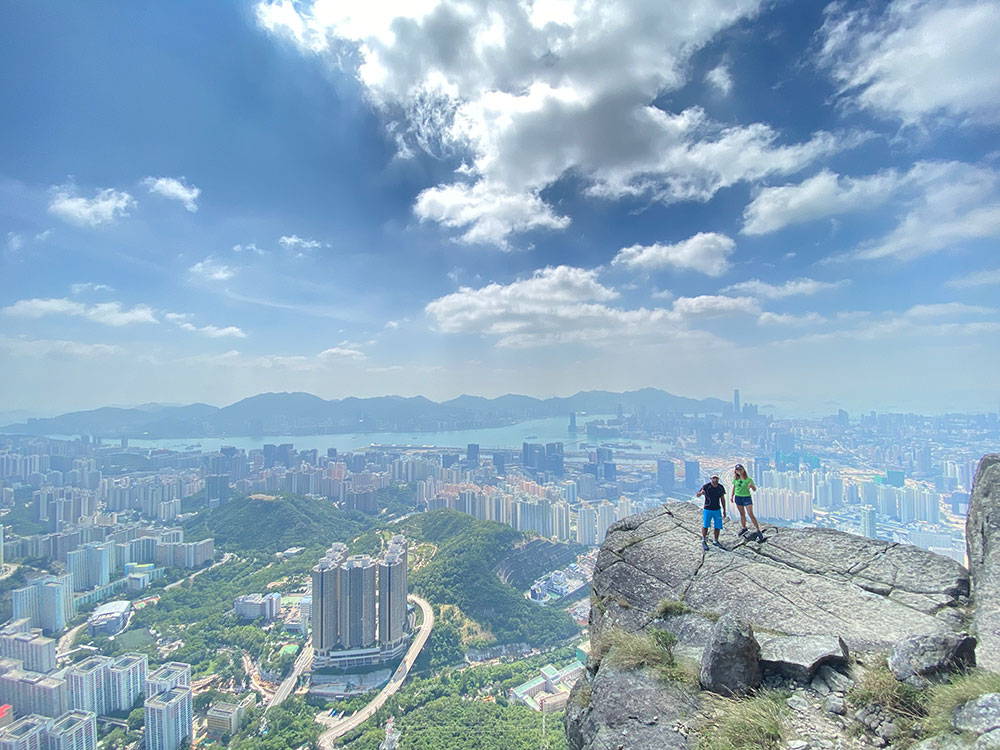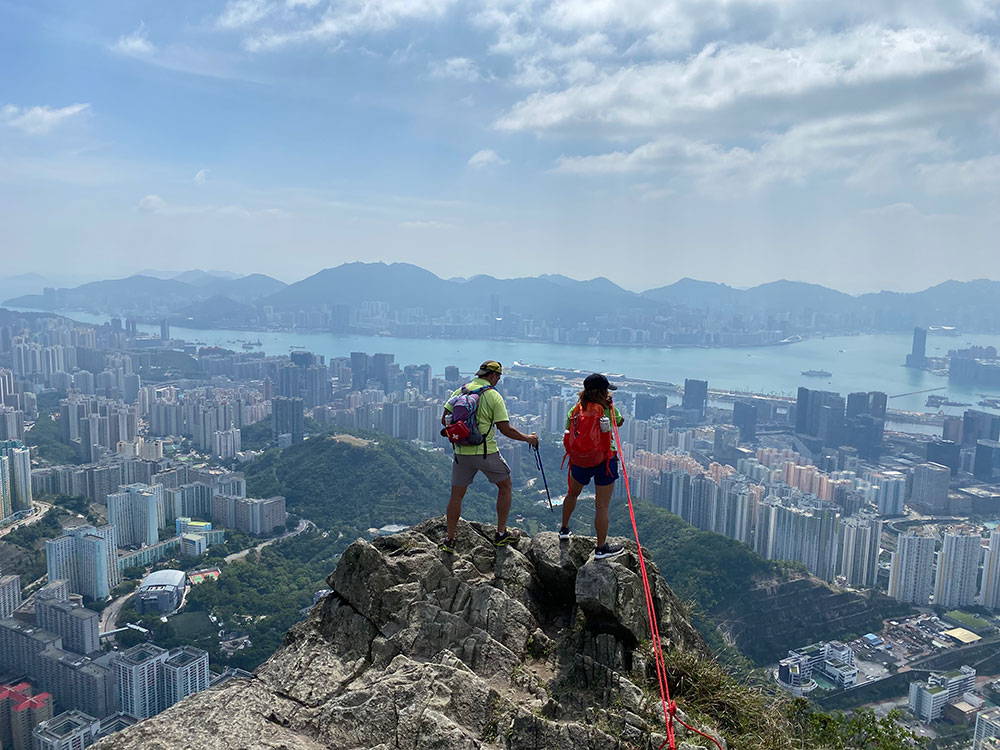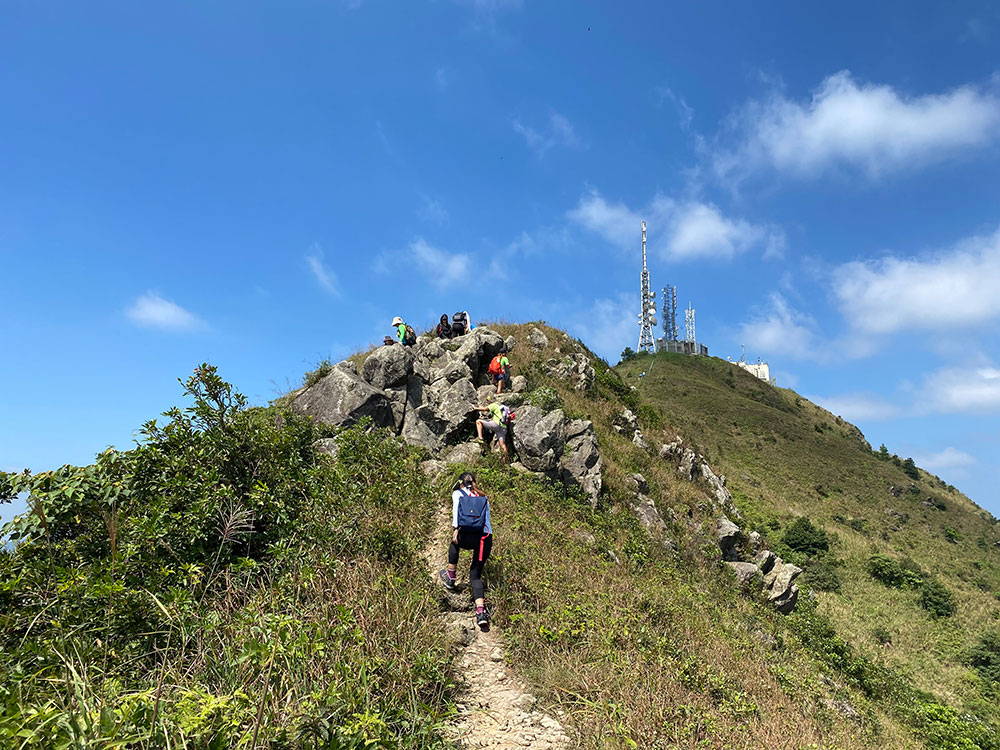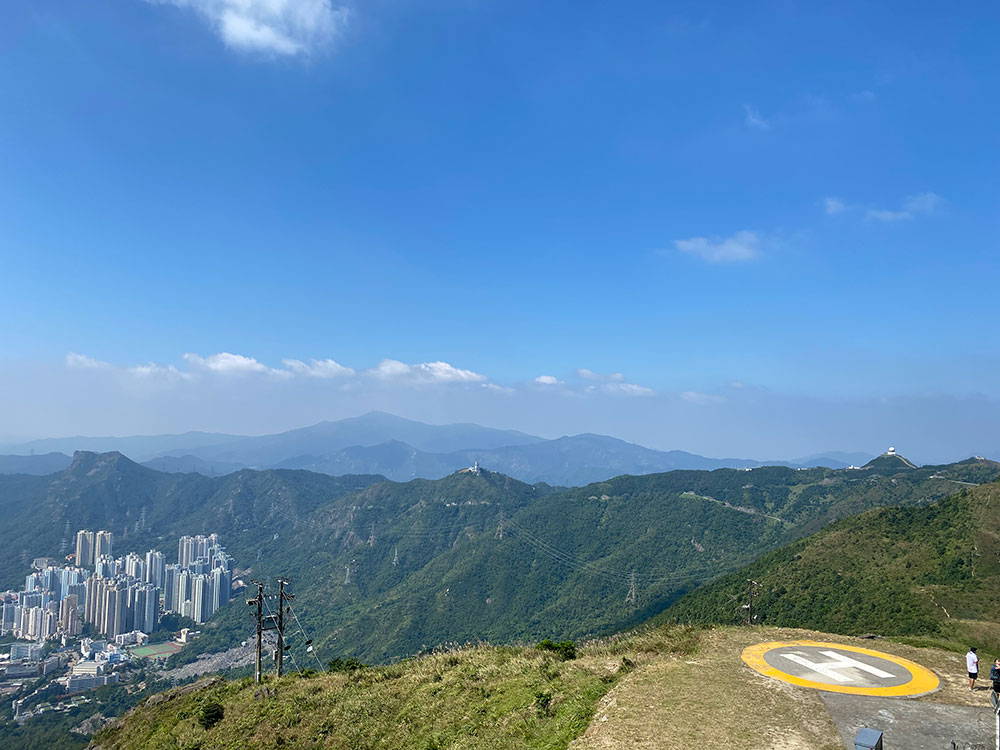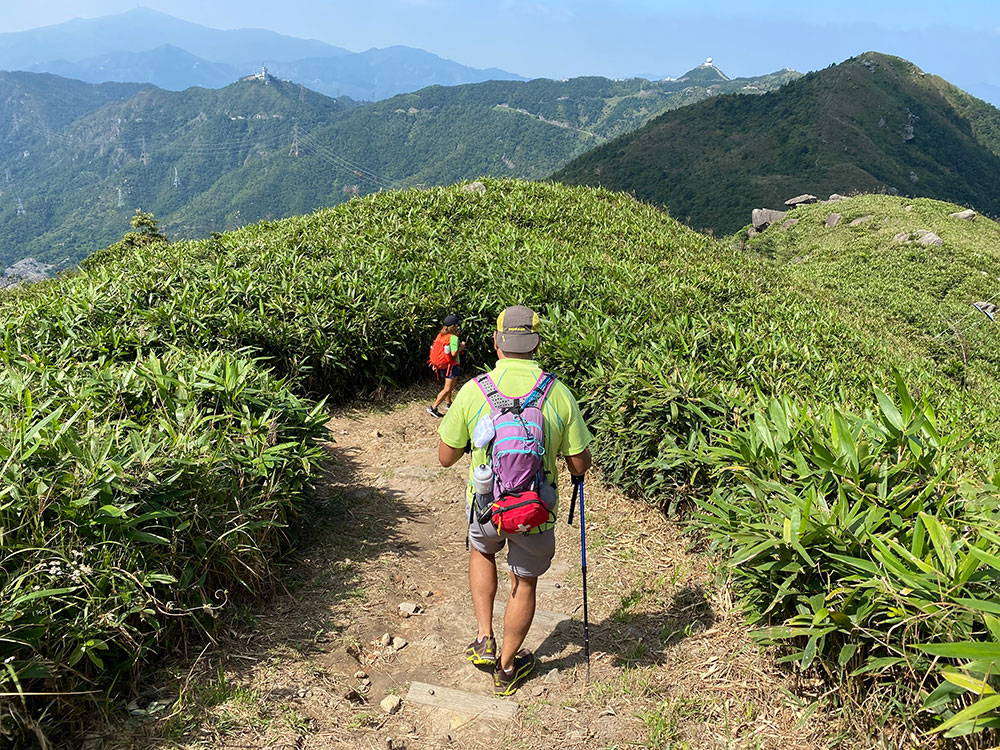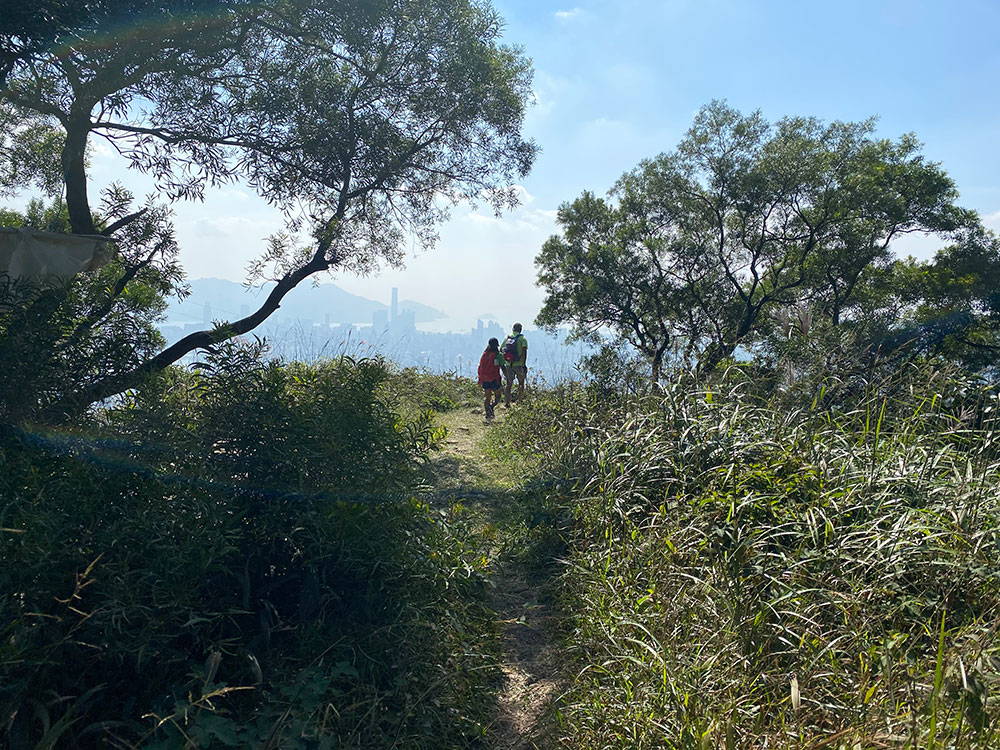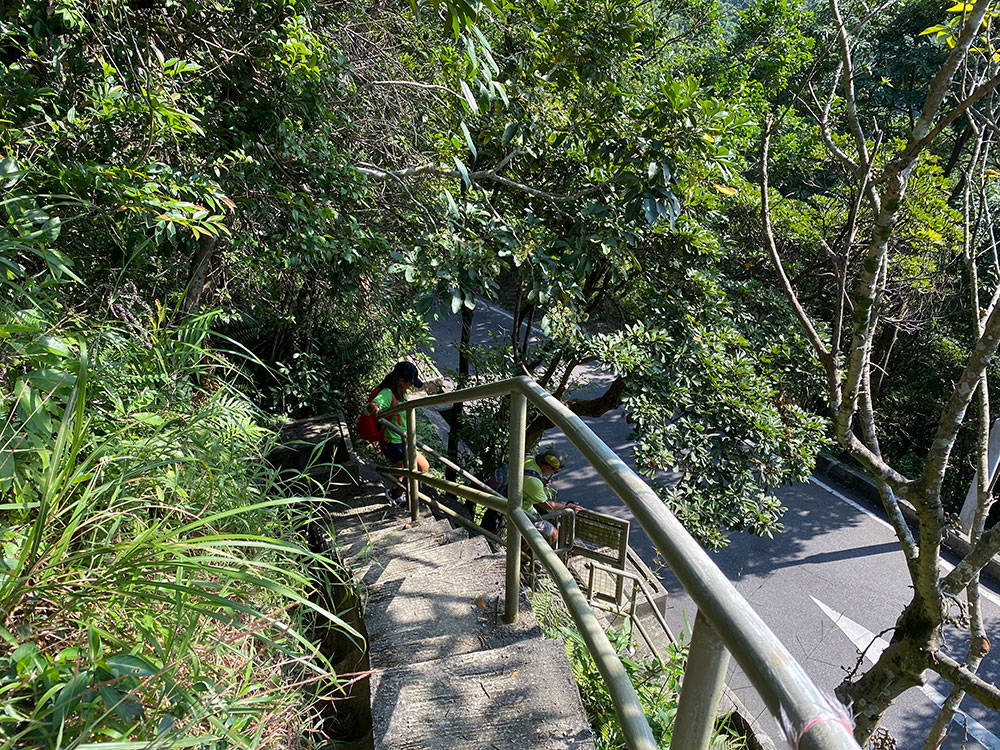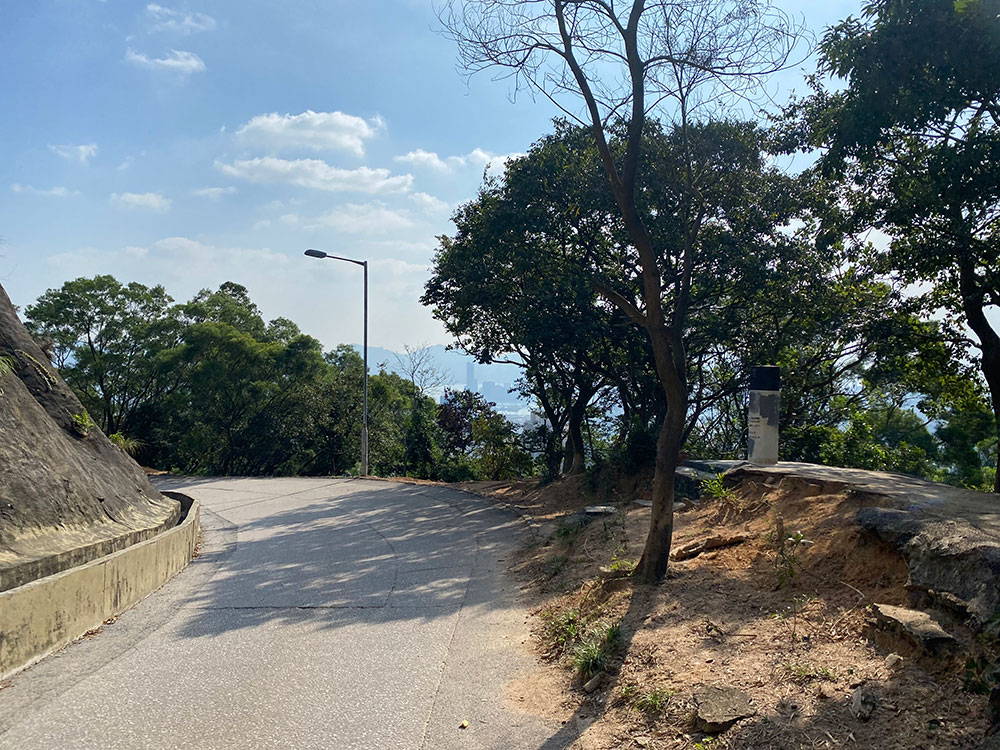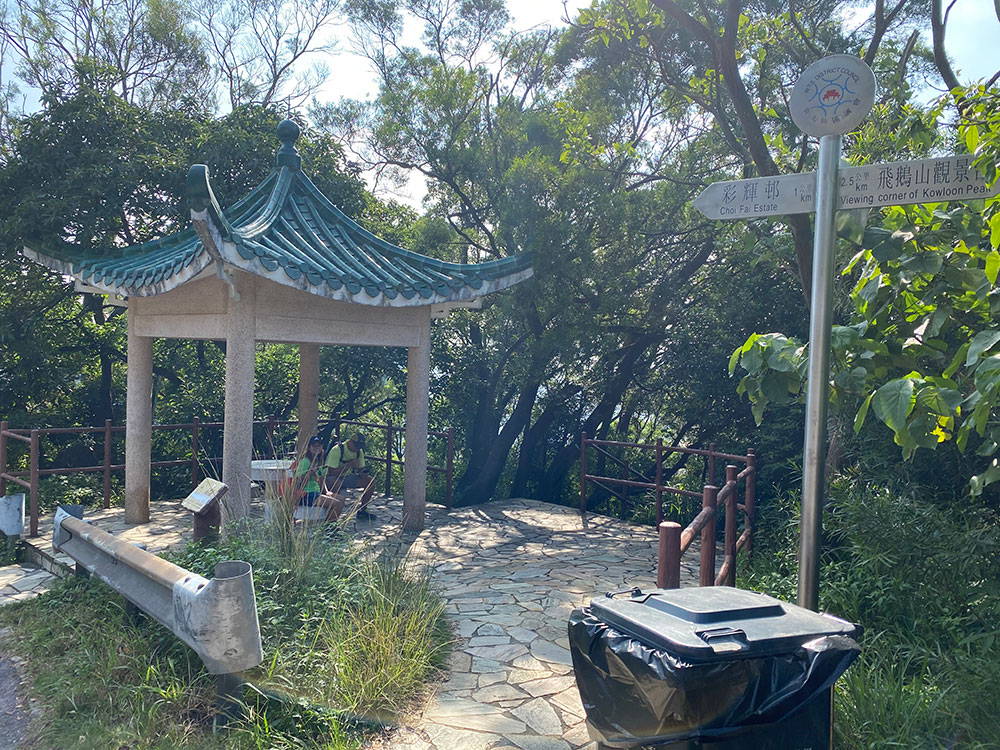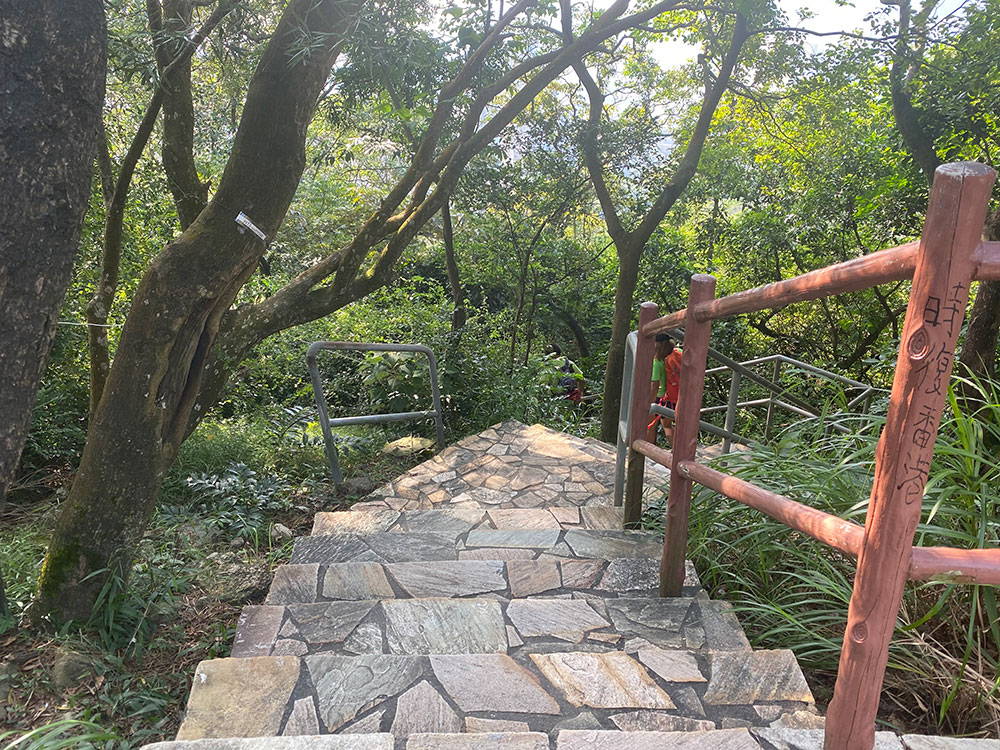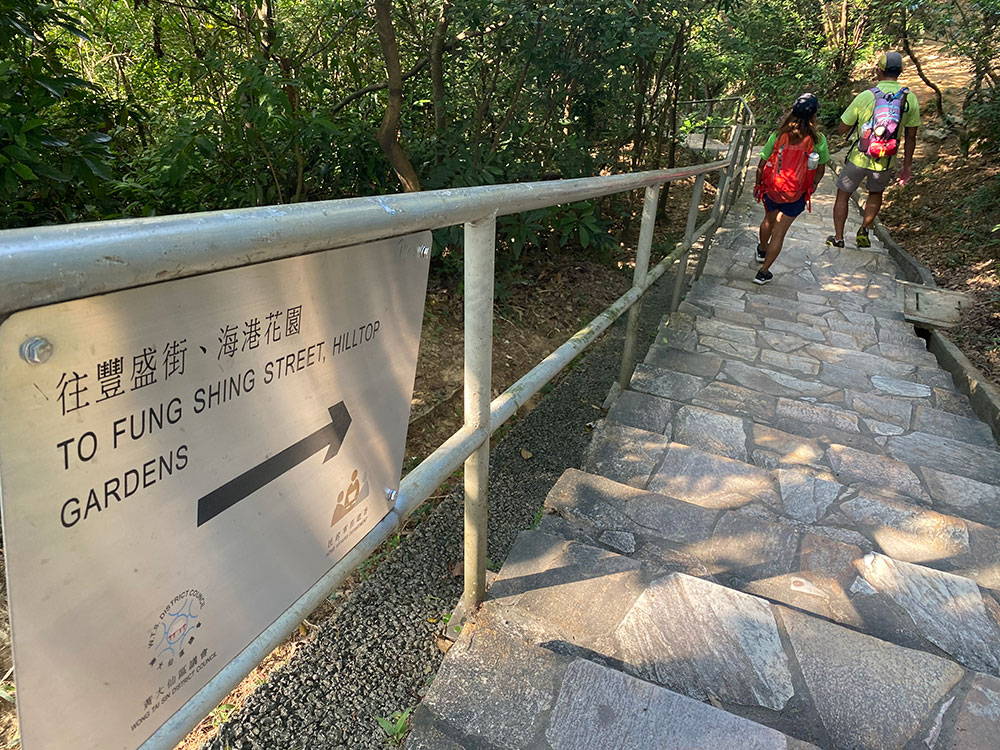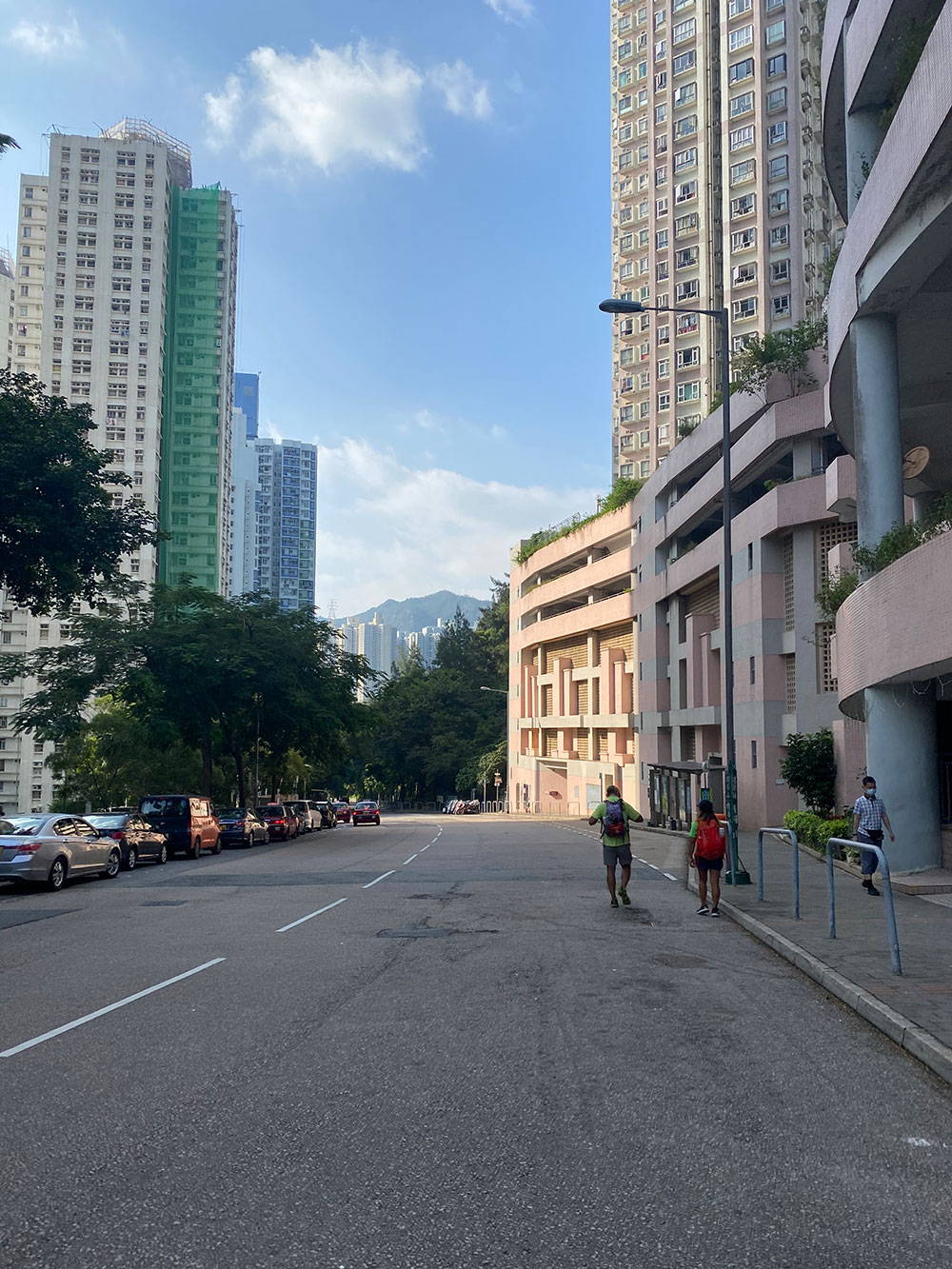 Kowloon Peak飛鵝山 Hike via Suicide Cliff自殺崖
Started from Choi Hung MTR exit C2, turn left and take a mini bus 1A and inform the driver to drop you off at Clear water Bay Road. There will be another road on the left side, walk up and you will see a sign that said "Fei Ngo Shan Road". Walk up and you will find a path on the left side. That is the starting point.
Started to hike up and about 400m hike, there will be 2 path, although it goes to the same destination, we chose to take the right side, and there's a rope as it is already technical and stiff.
Make sure to have a pair of gloves as it help to grab on to the ropes.
After the treacherous hike, arrived at the first cliff. This will include your hands to climb up the technical trail. The view is nice already, be careful when taking pictures.
Arrived at the Suicide Cliff, this is not necessarily a place where people commit suicide, but it's such named most likely because the climb is so dangerous that when you hike and climb its like committing suicide.
With the amazing view of downtown Kowloon, the Victoria Harbor and the famous Lion Rock Mountain.
Make sure to be careful, especially people with vertigo or afraid of heights.
Continue hiking towards Kowloon Peak, and you will see the television and radio transmission tower. There is a helipad as well. From here you'll see the Sai Kung Peninsula.
To end the hiking adventure, we hiked through Ma On Shan Country Park, passed by Middle Hill and Tung Shan. We Turned left, walked down and came to Jat's Incline. It is an easy walk and chill walk as it is a road, be aware of some vehicle passing by. Reached a W.T.S Council Post, there is a resting area and sign. Walk down the path to Hammer Hill and turn right to Fu Shing Street, Hilltop Garden. Continue walking until you reach the street. There is a bus stop to Diamond Hill.
Drop off at Shui Hau Village East and walk towards Lantau Trail Section 10.
↓
After 1km hike, you'll reach catchwater and turn left, walk about 100m and you'll see a water way on the right and that's the entrance to this trek.
↓
Walk through this passage and along the water cement sewage, follow the ribbon, you'll encounter rock climbing but ropes are not necessary. Take extra care when climbing as some rocks are loose.
↓
About 3km into this trail, you'll be heading up the piles of stones, watch out for the loose rocks, especially the middle section, recommend to go to the side. Take it slowly and make sure to look up if someone is ahead of you, as some rocks may roll onto your way.
↓
You'll exit between East and Middle Dog Teeth, and hike towards Kau Nga Ling and hike Hade's Wall to Ngong Ping or Lantau Peak to Pak Kung Au.
↓
Either you can head down to Ngong Ping via Wisdom Path or continue hiking Lantau Peak and head down to Pak Kung Au.
Distance: 6km
Time: 2.5 hours ( resting time not included)
Difficulty: Intermediate 3/5 star
Supply: No Shops along the trail