Ironman Rock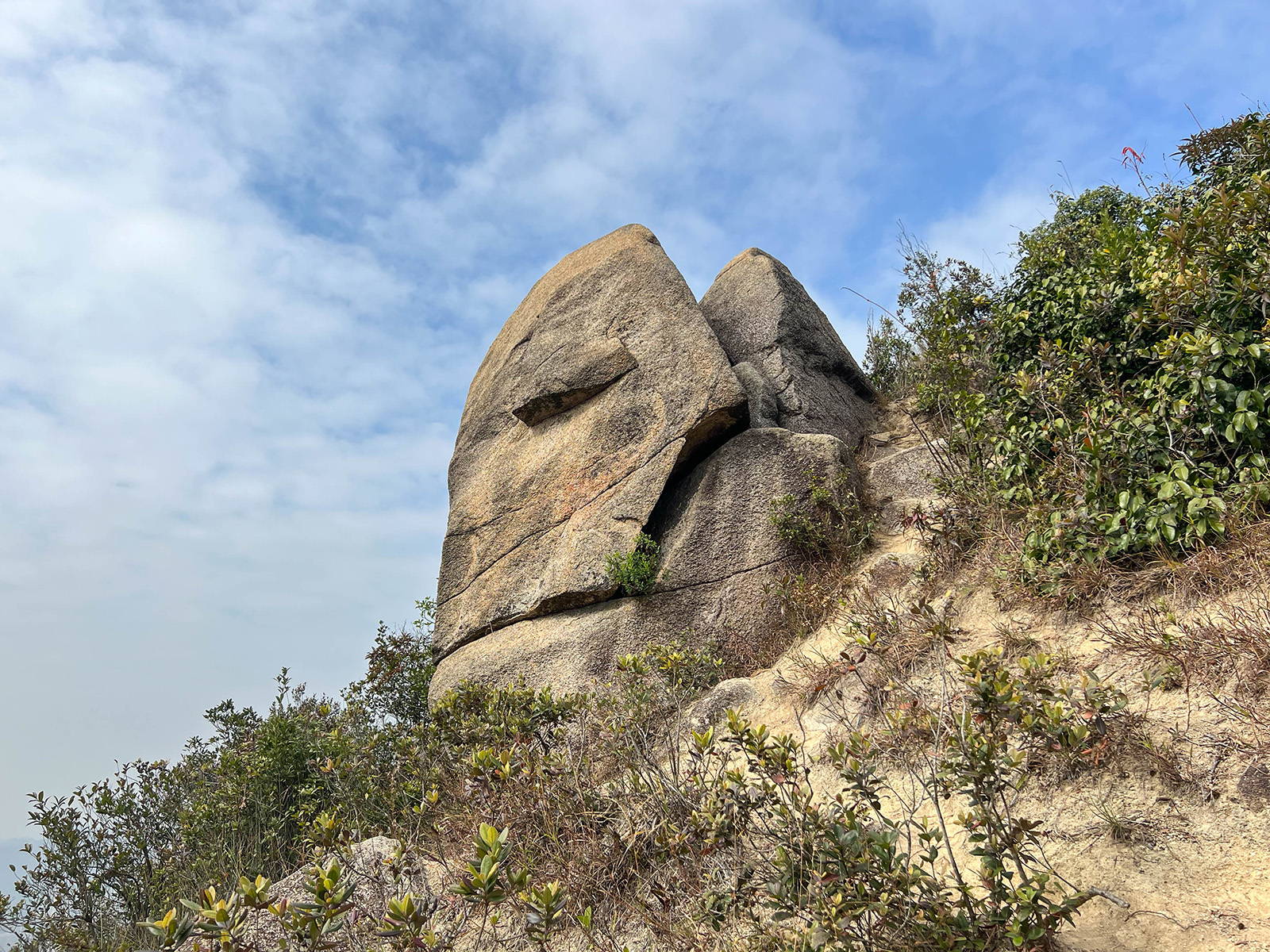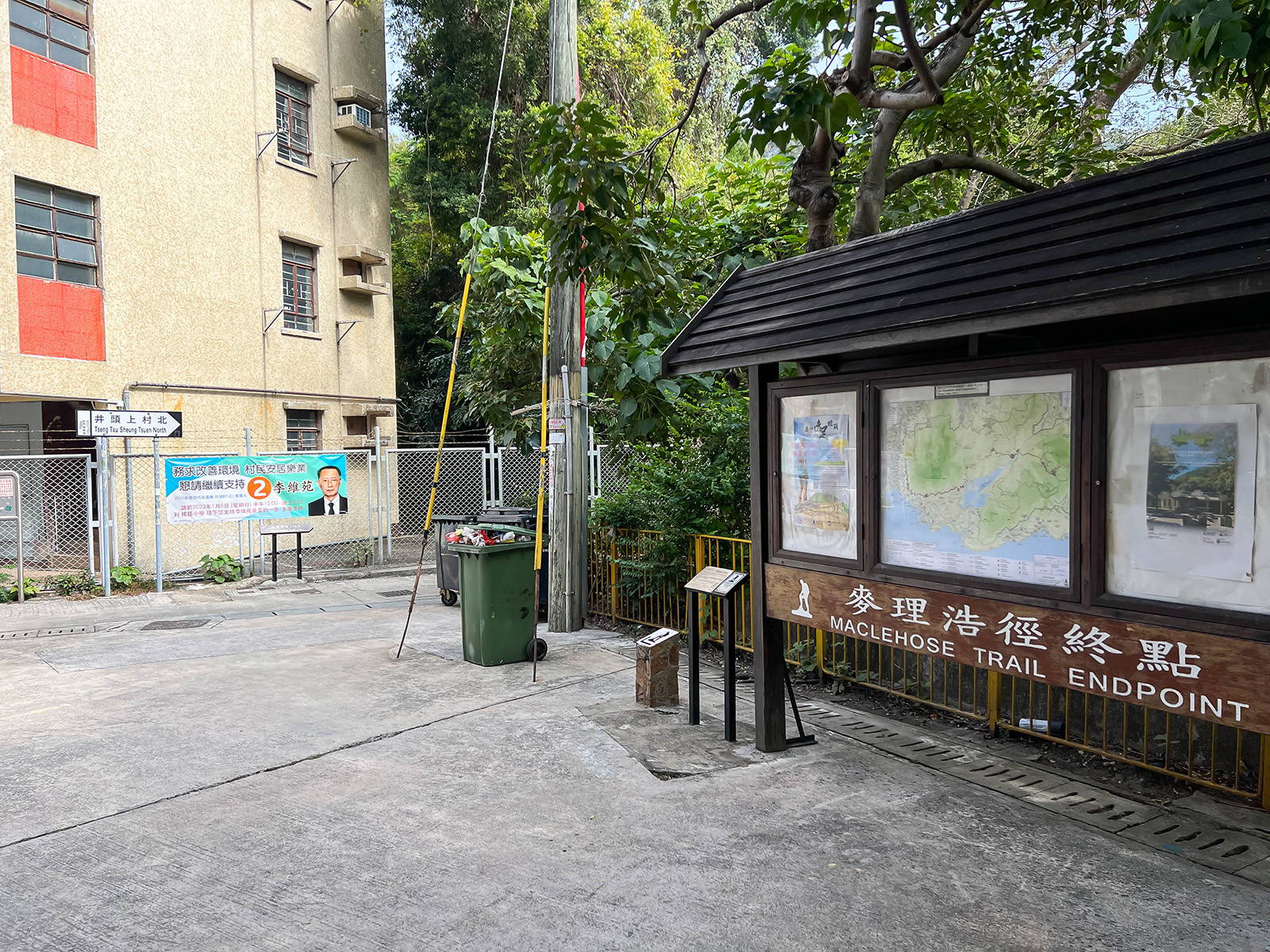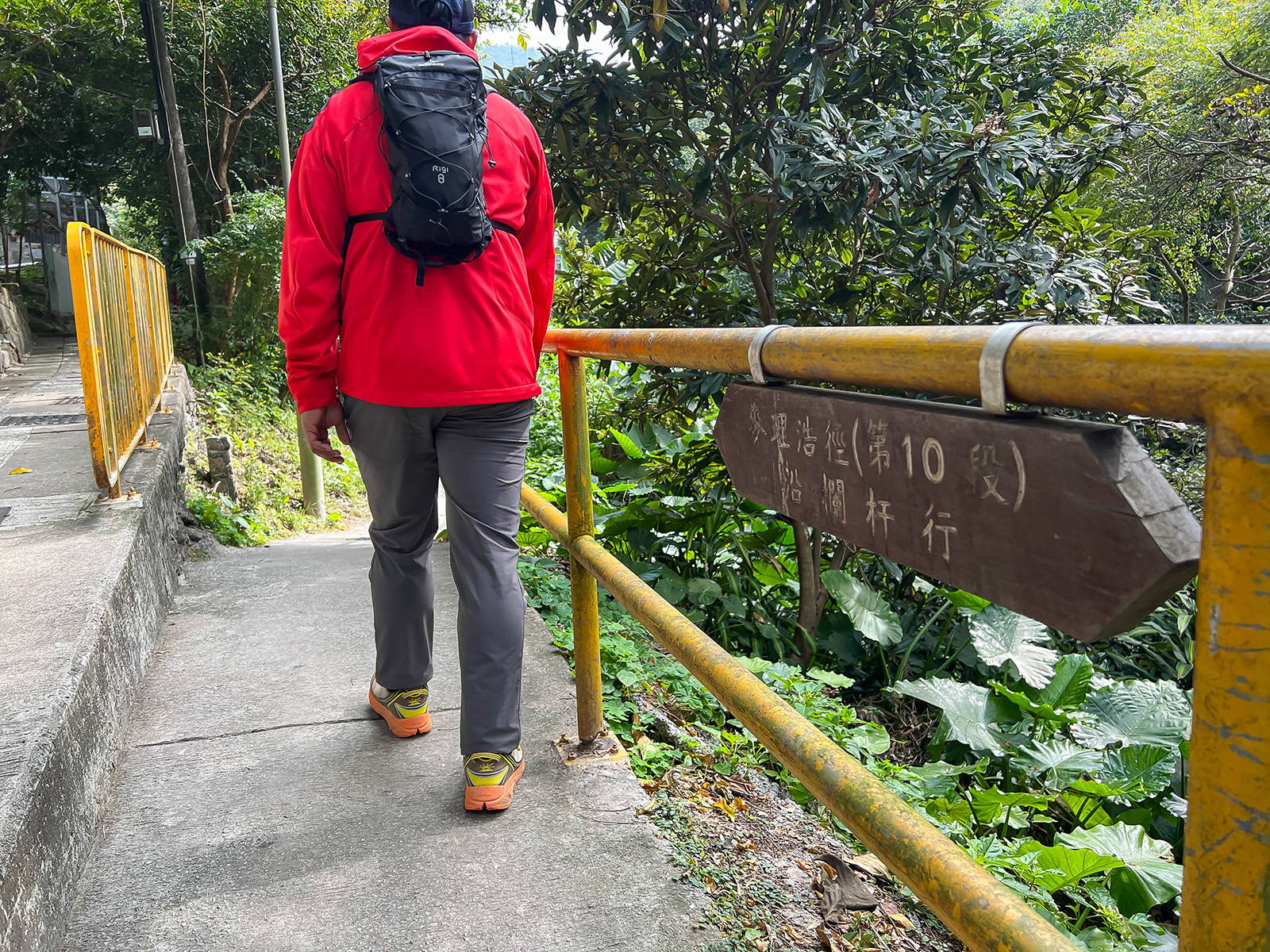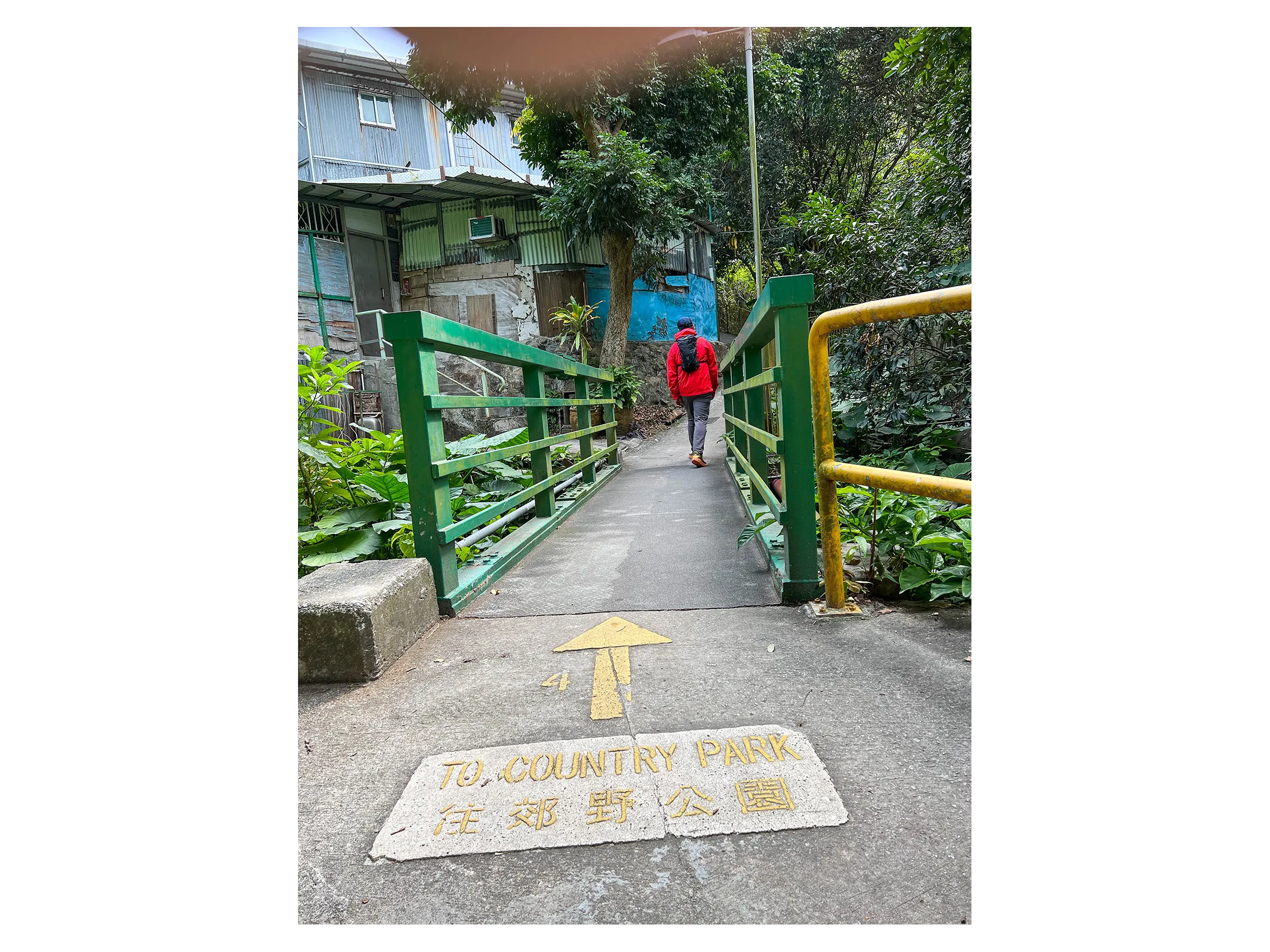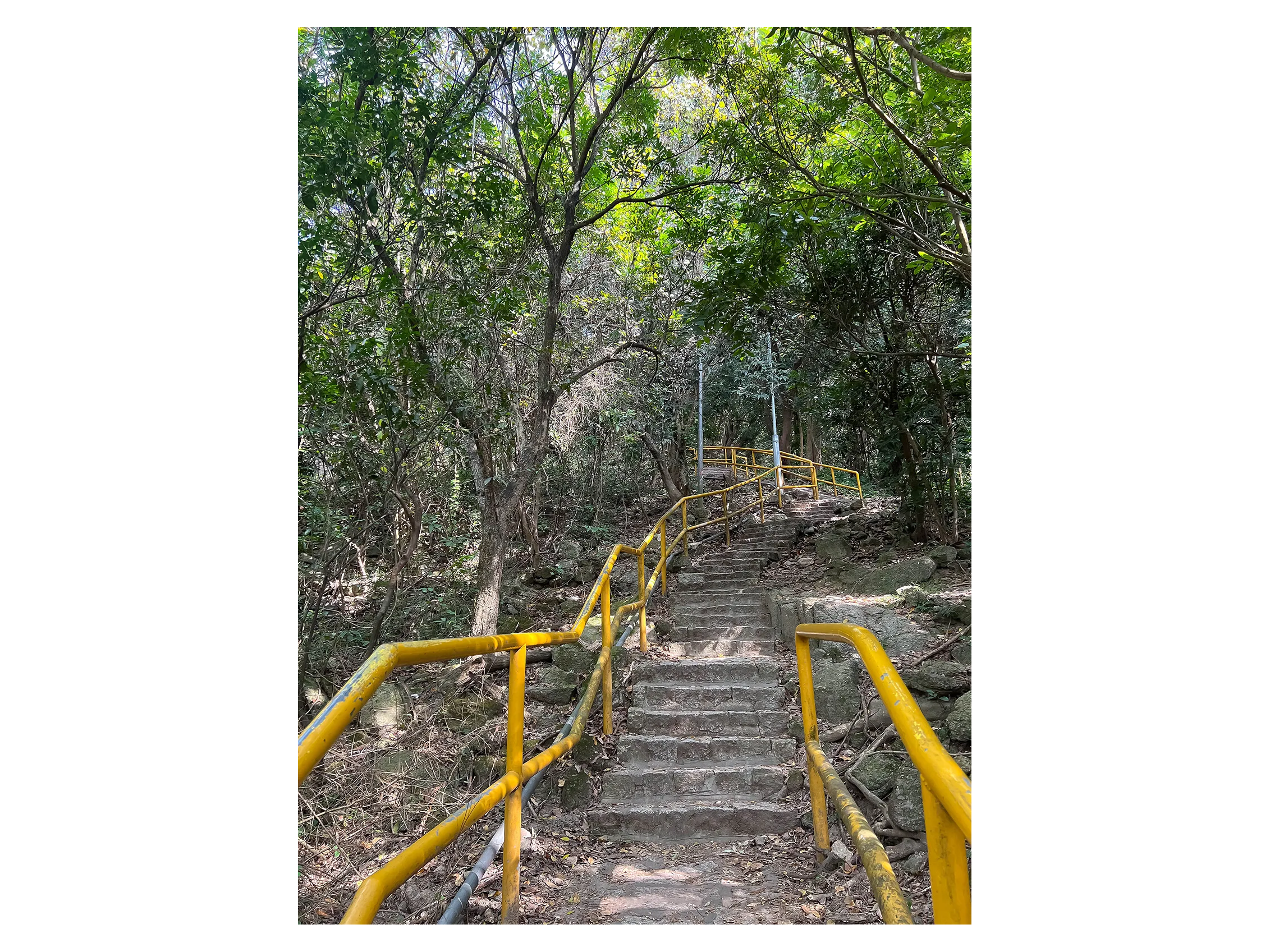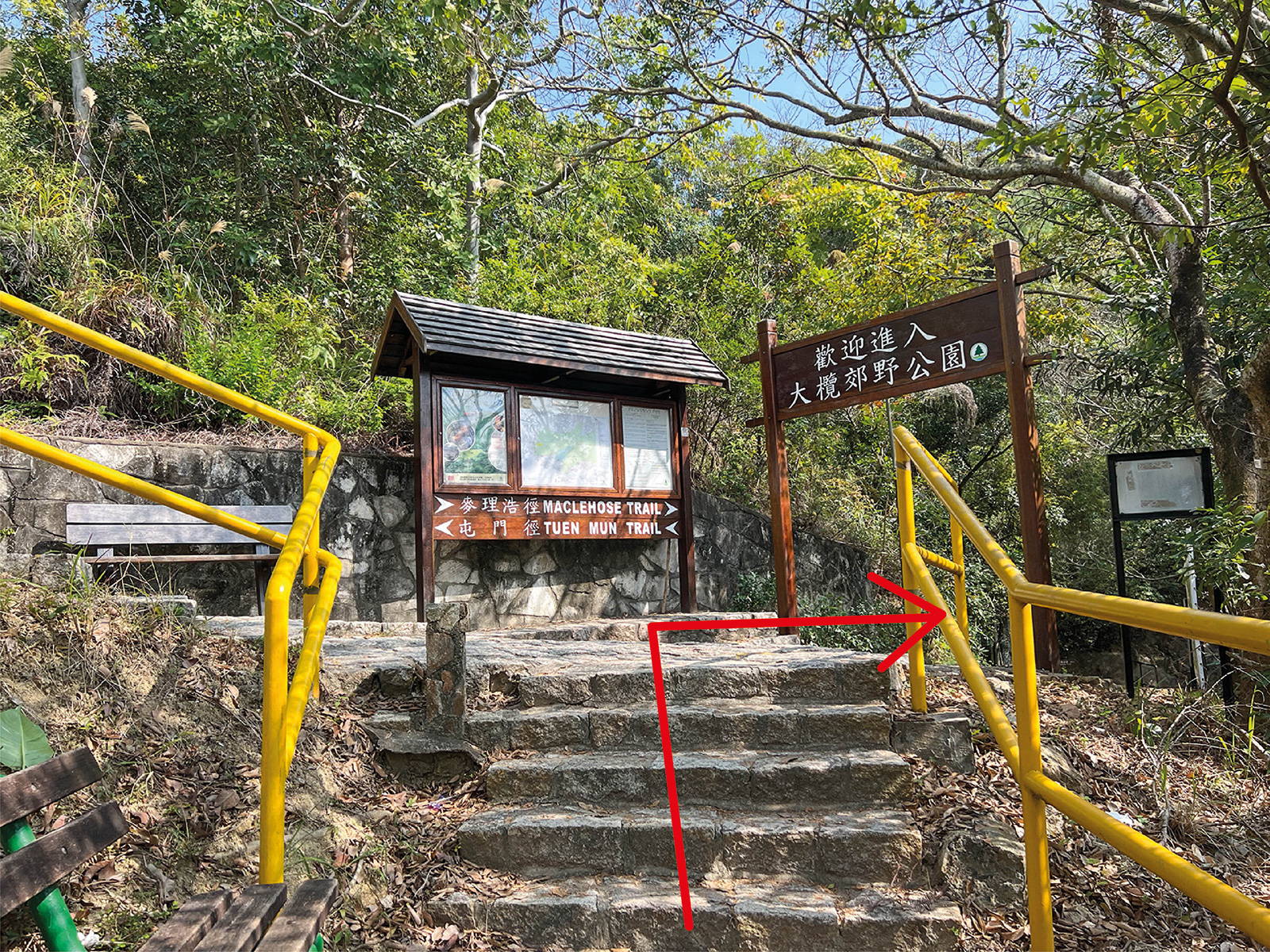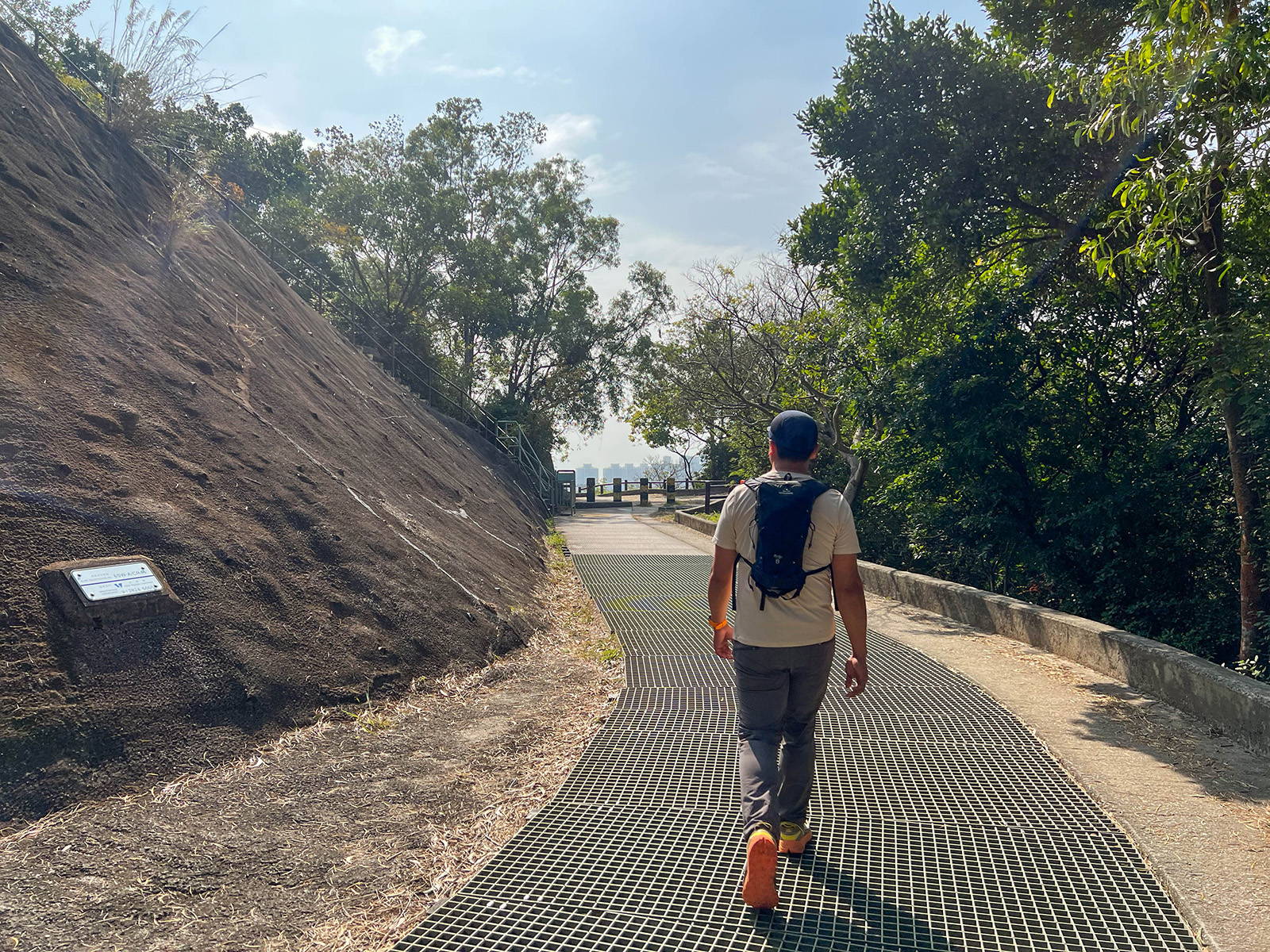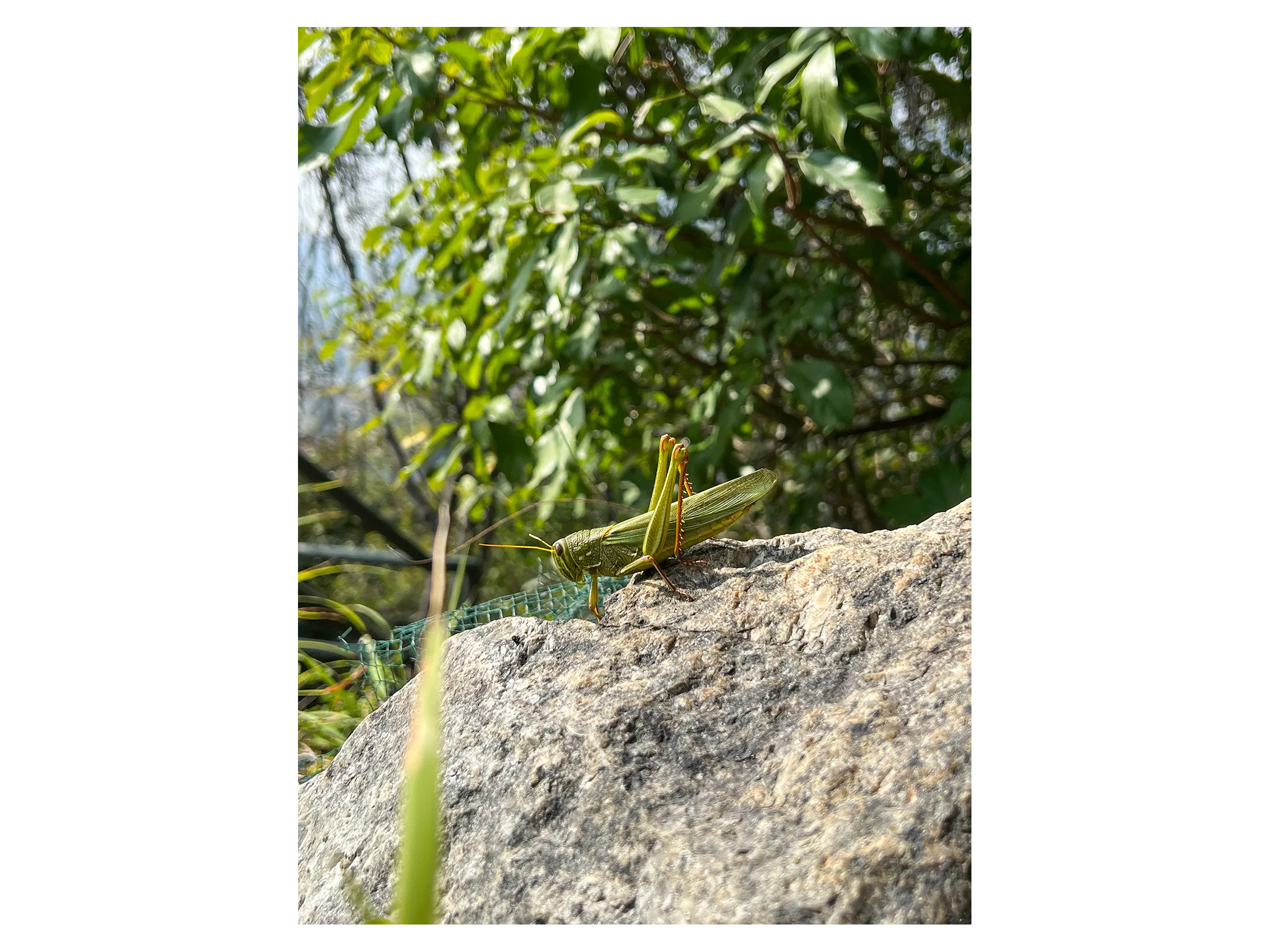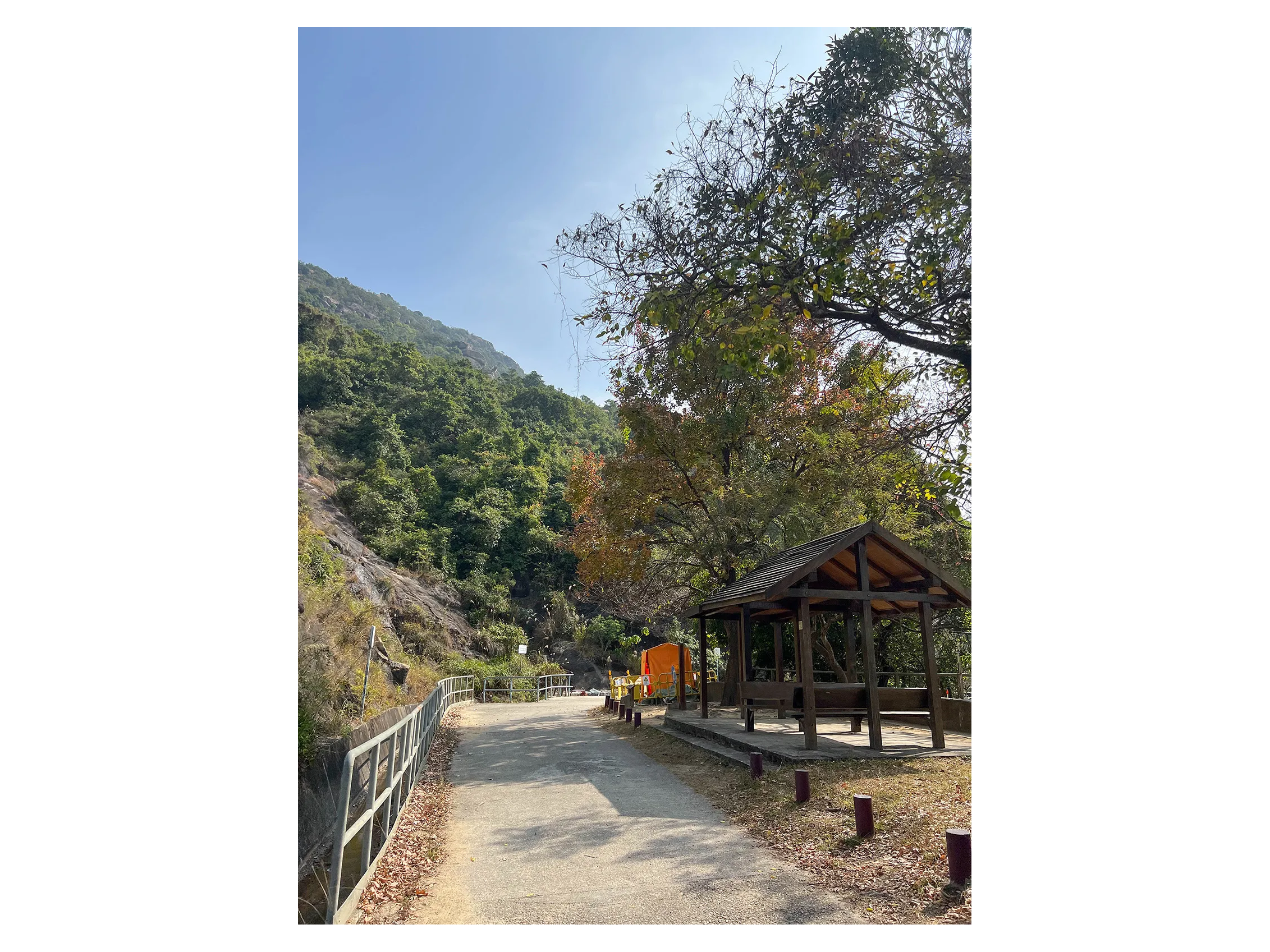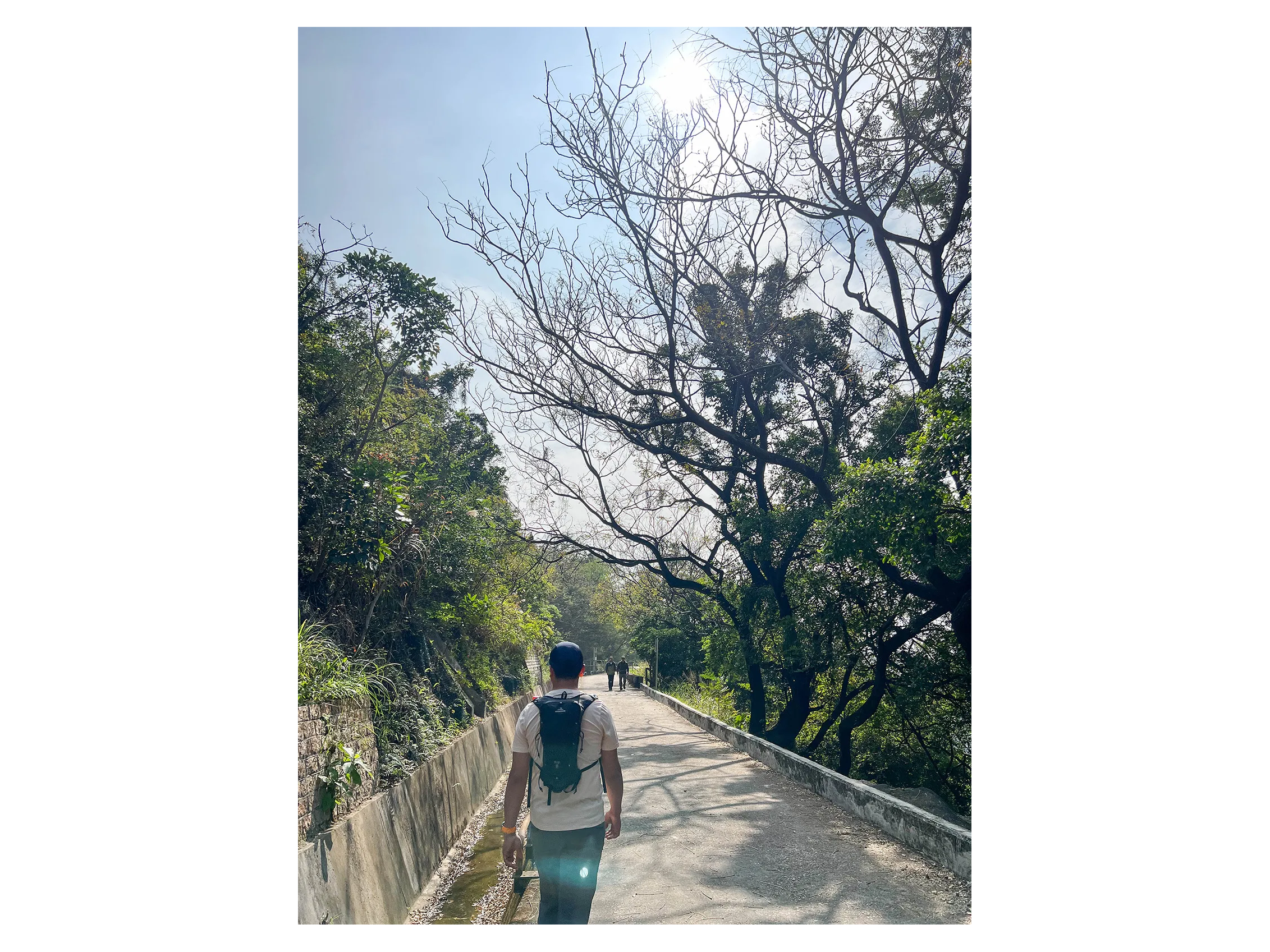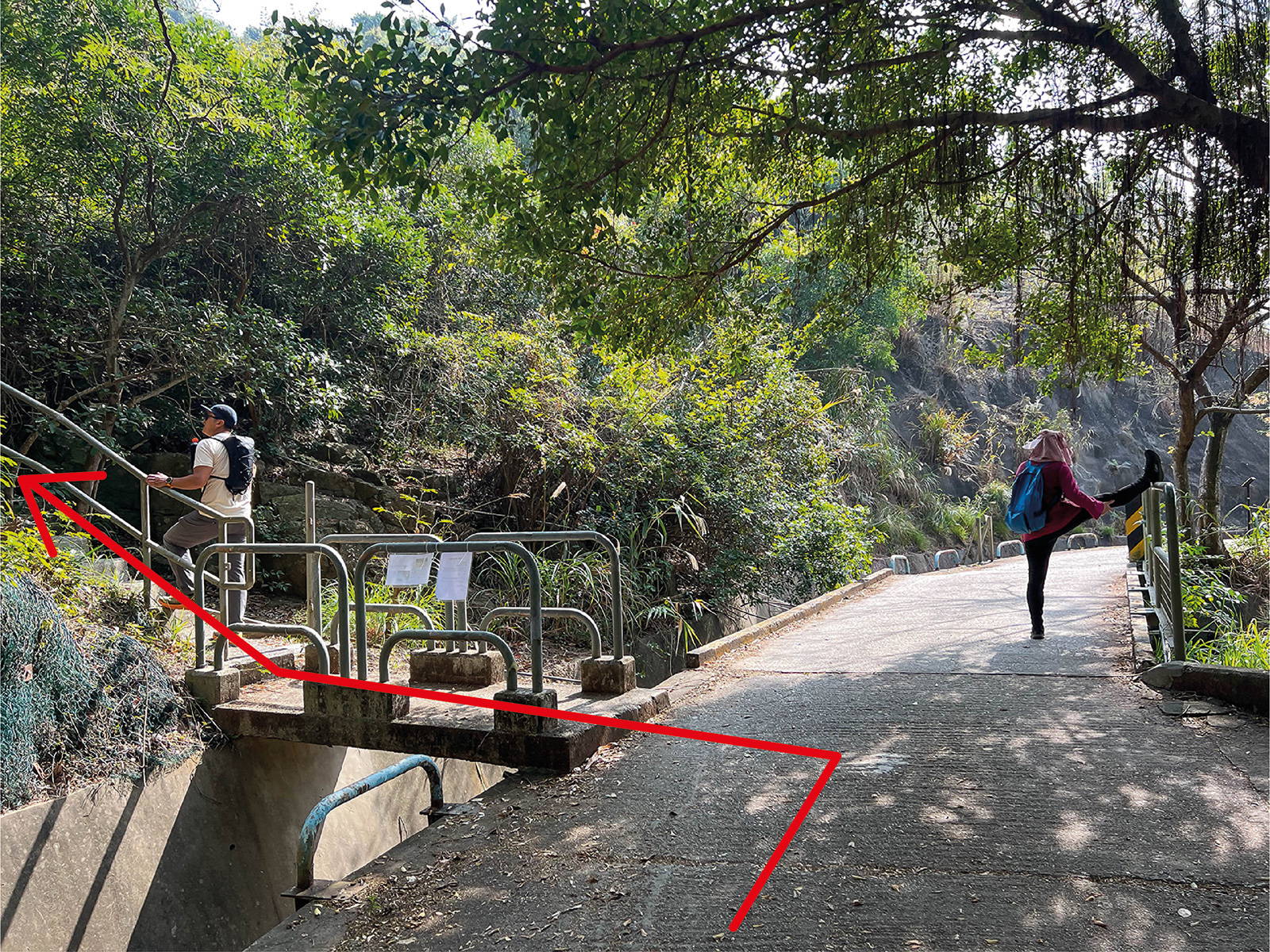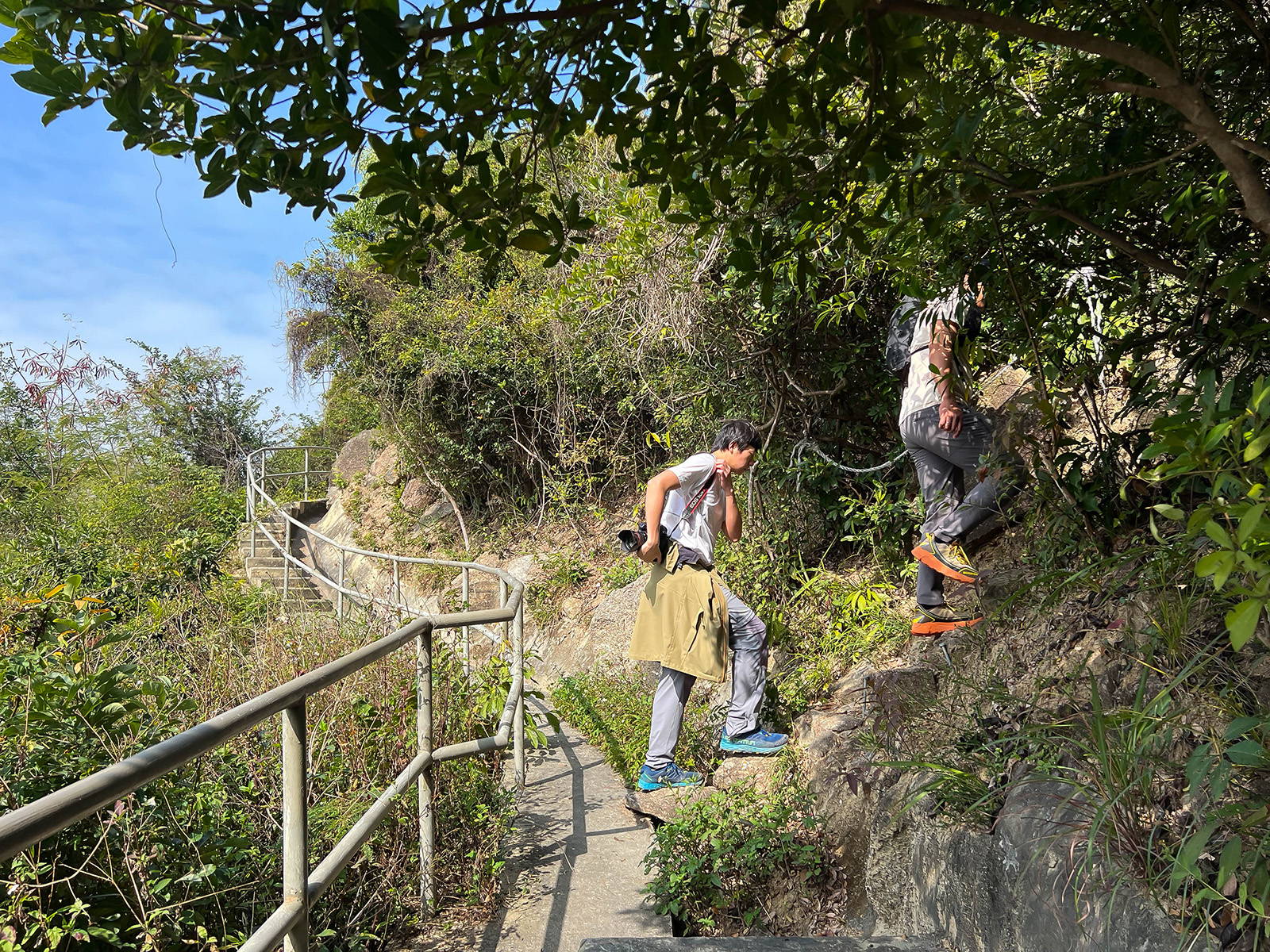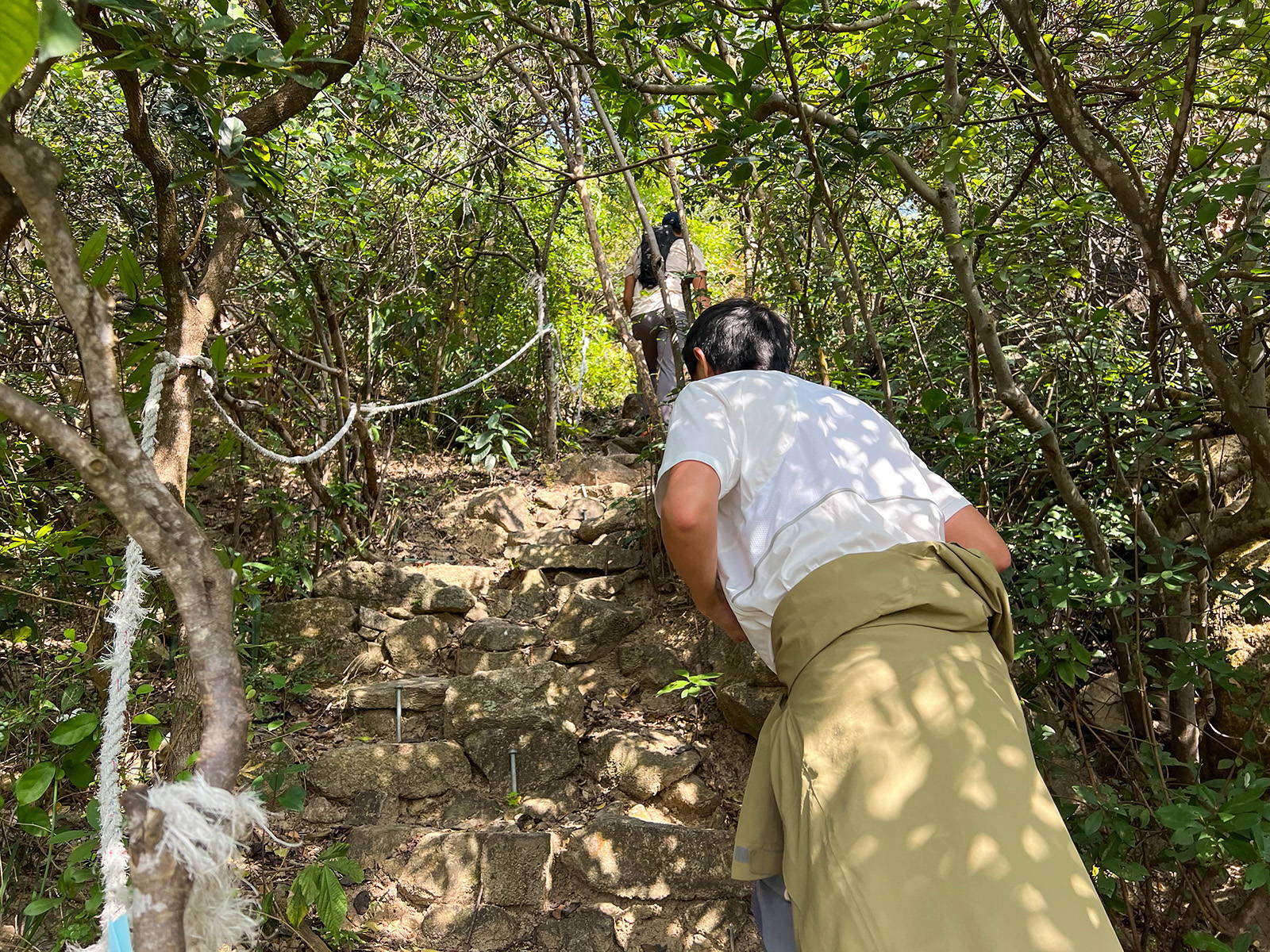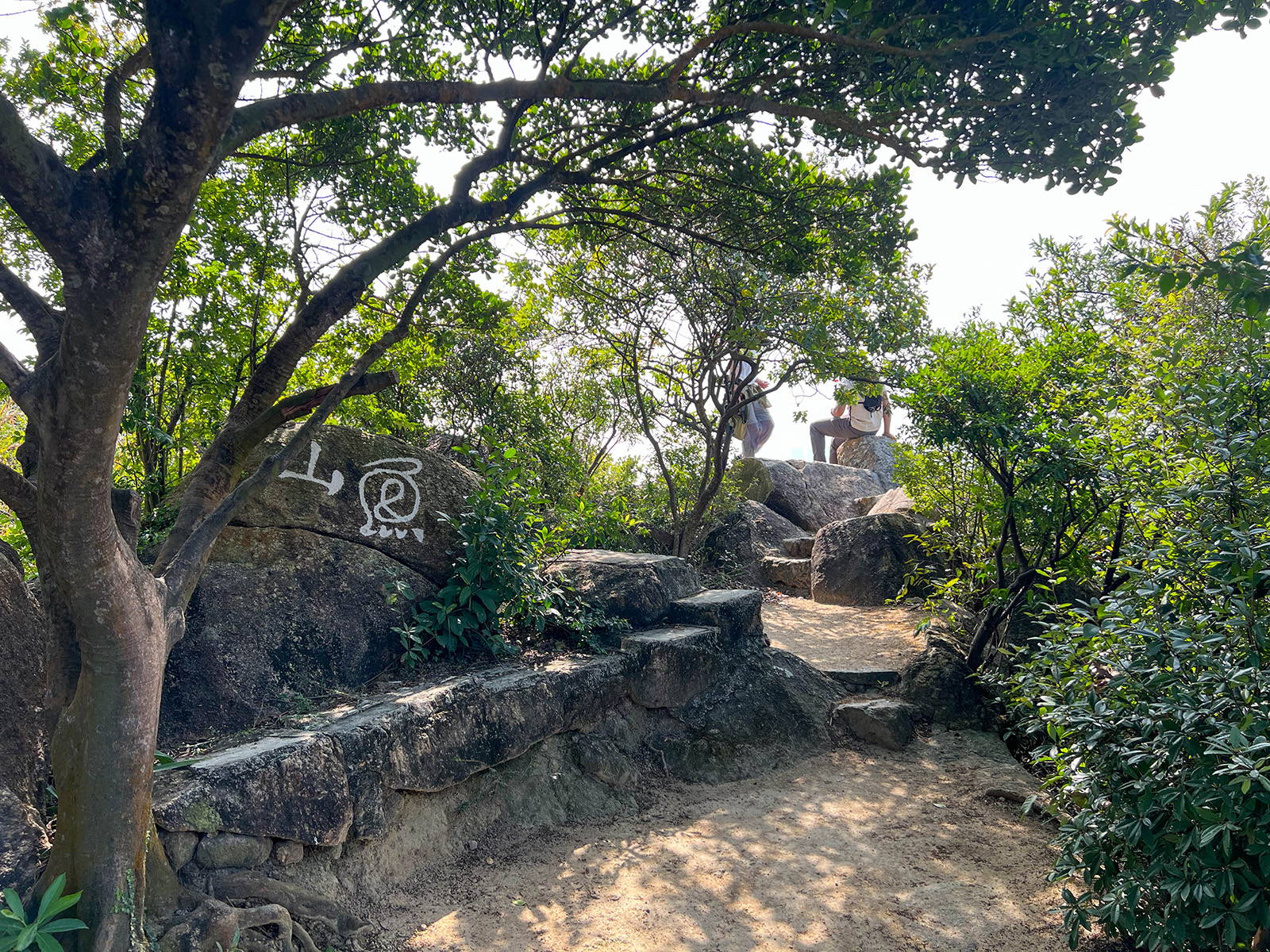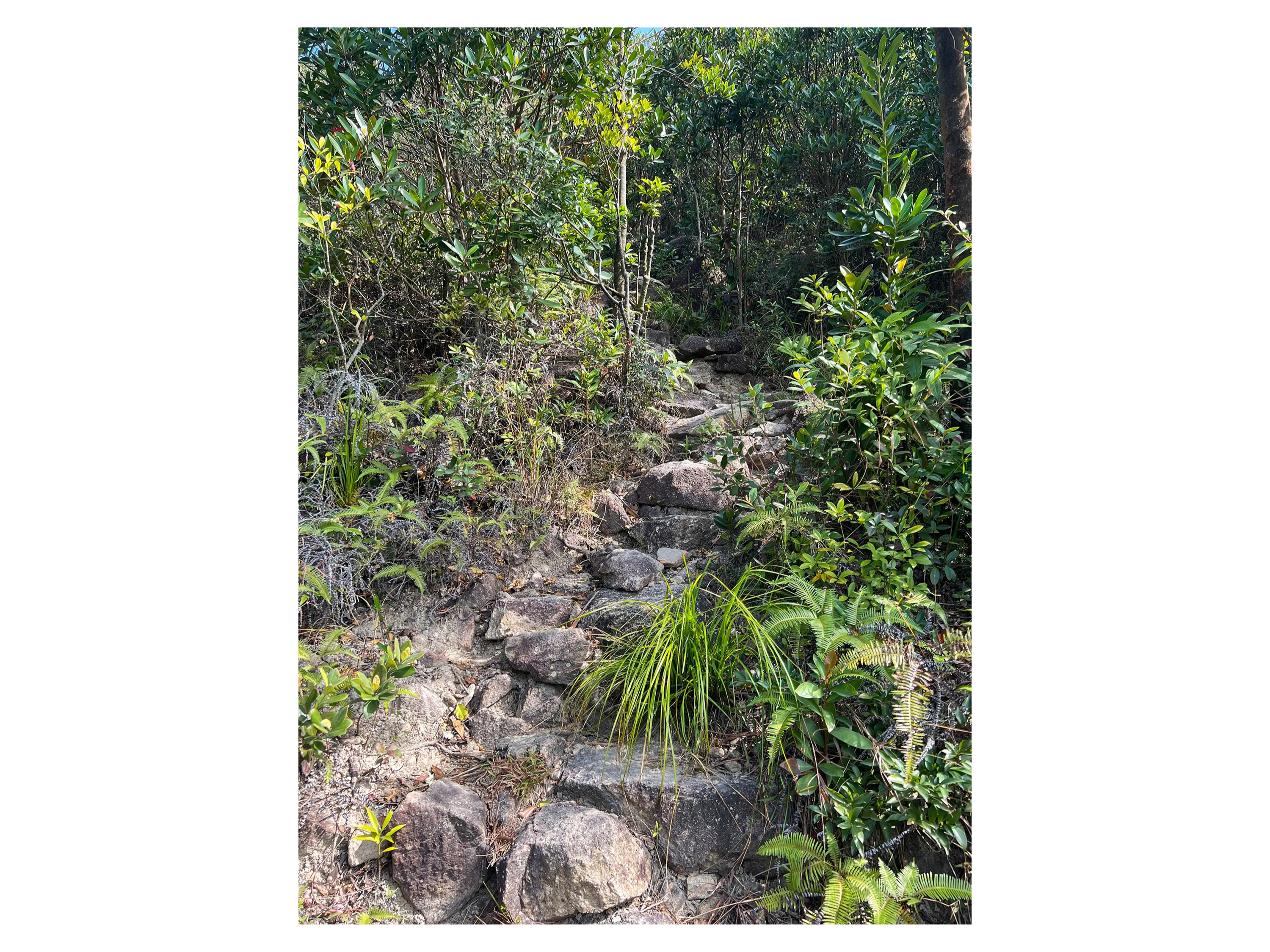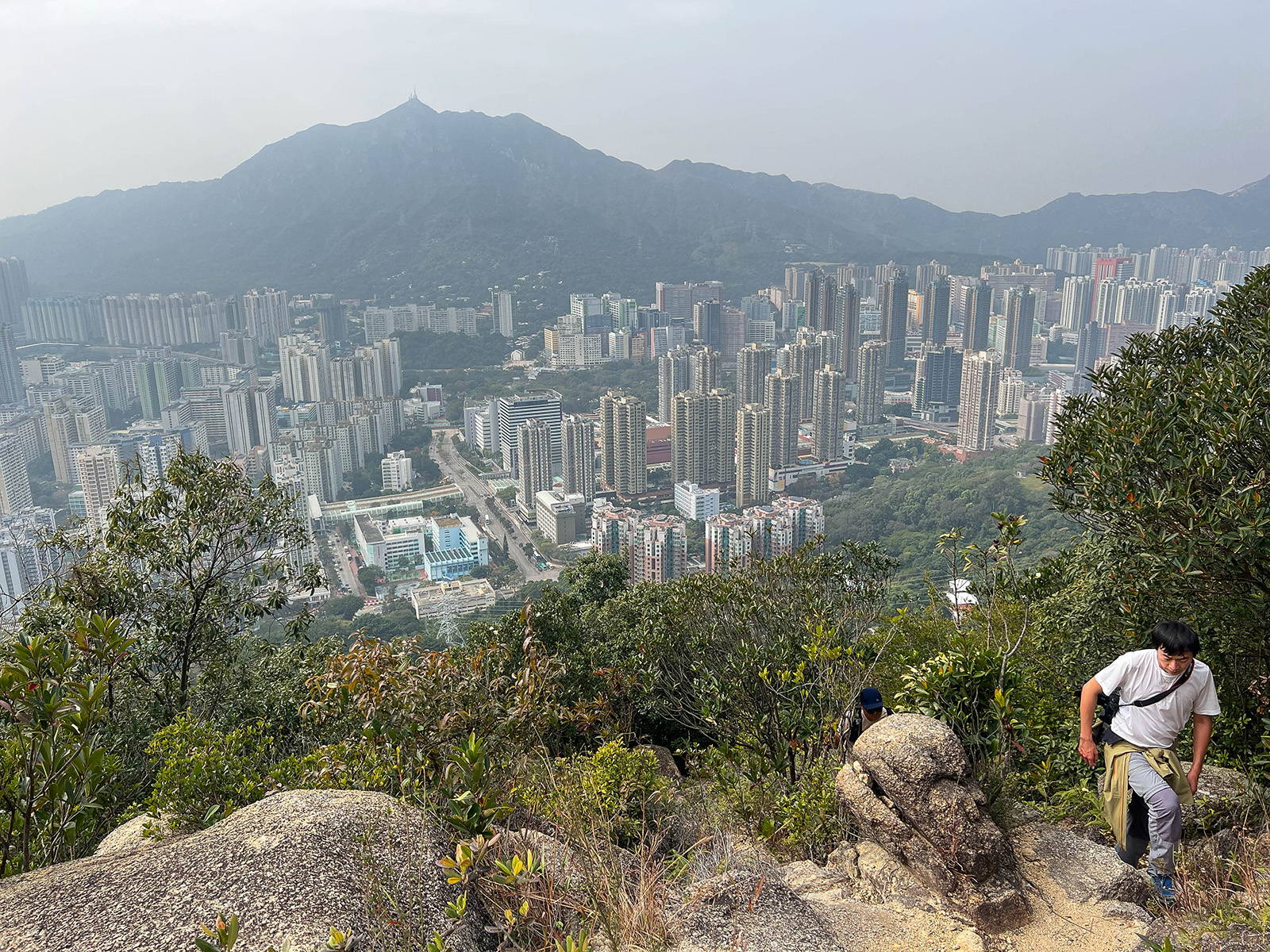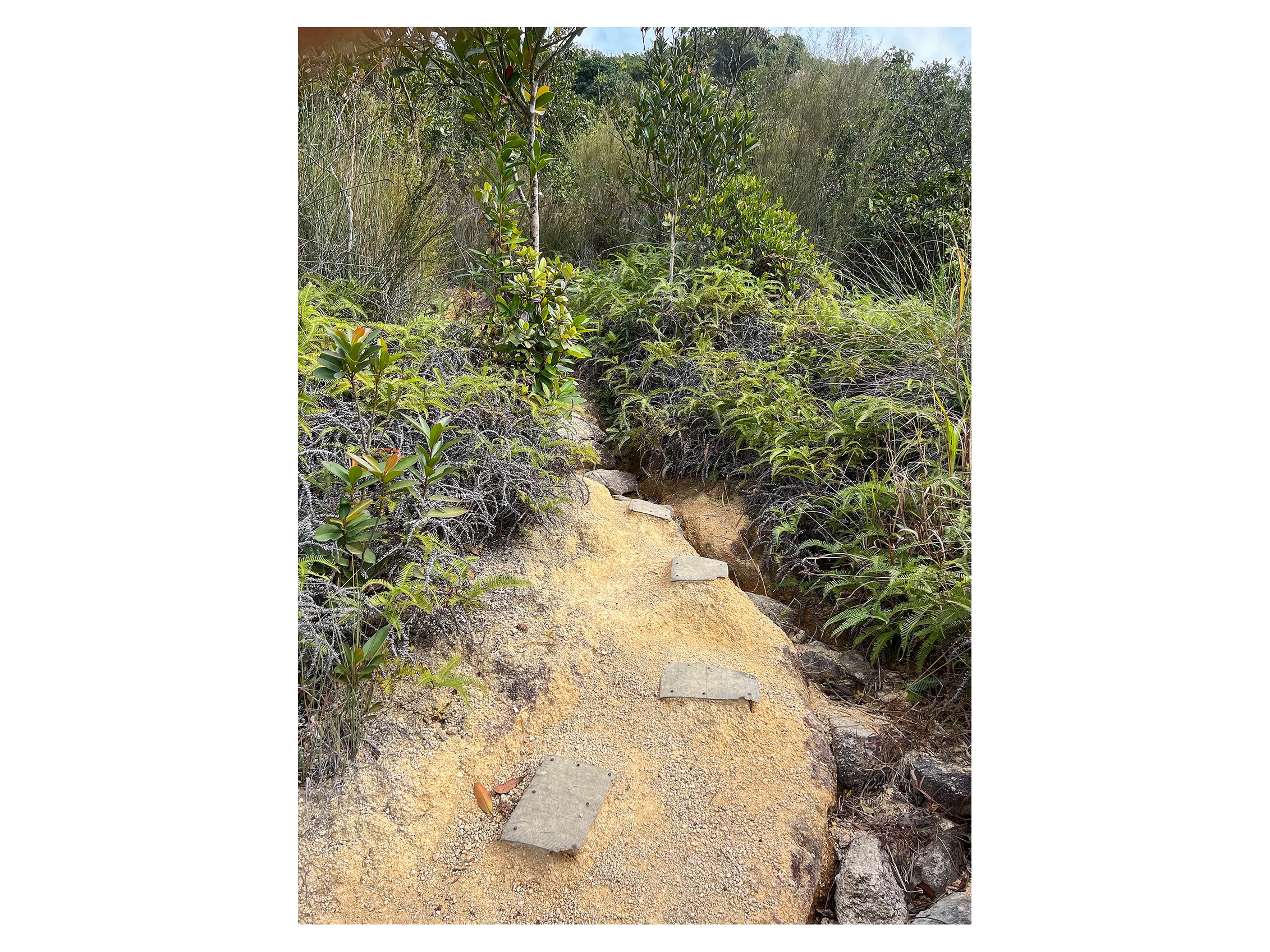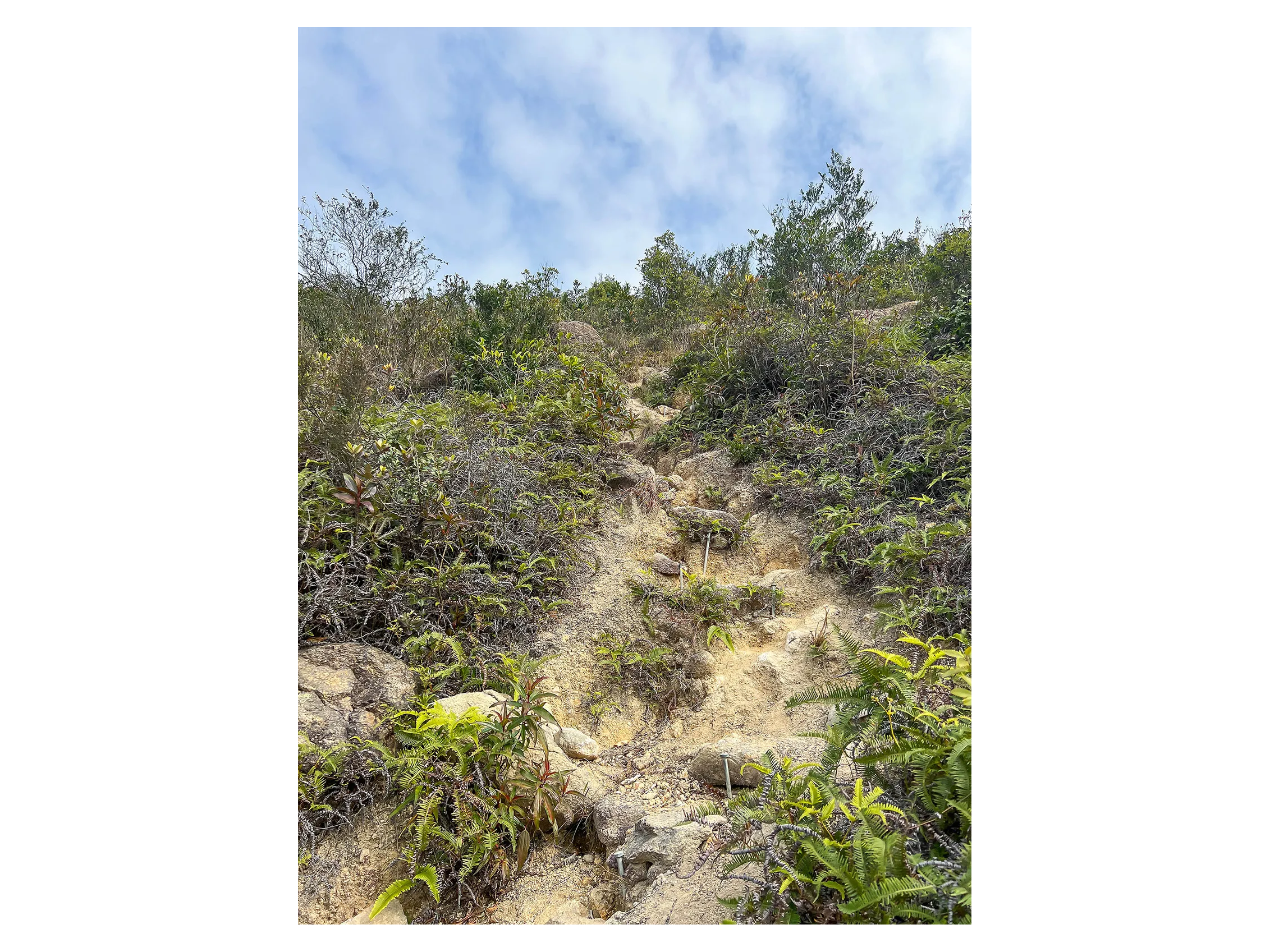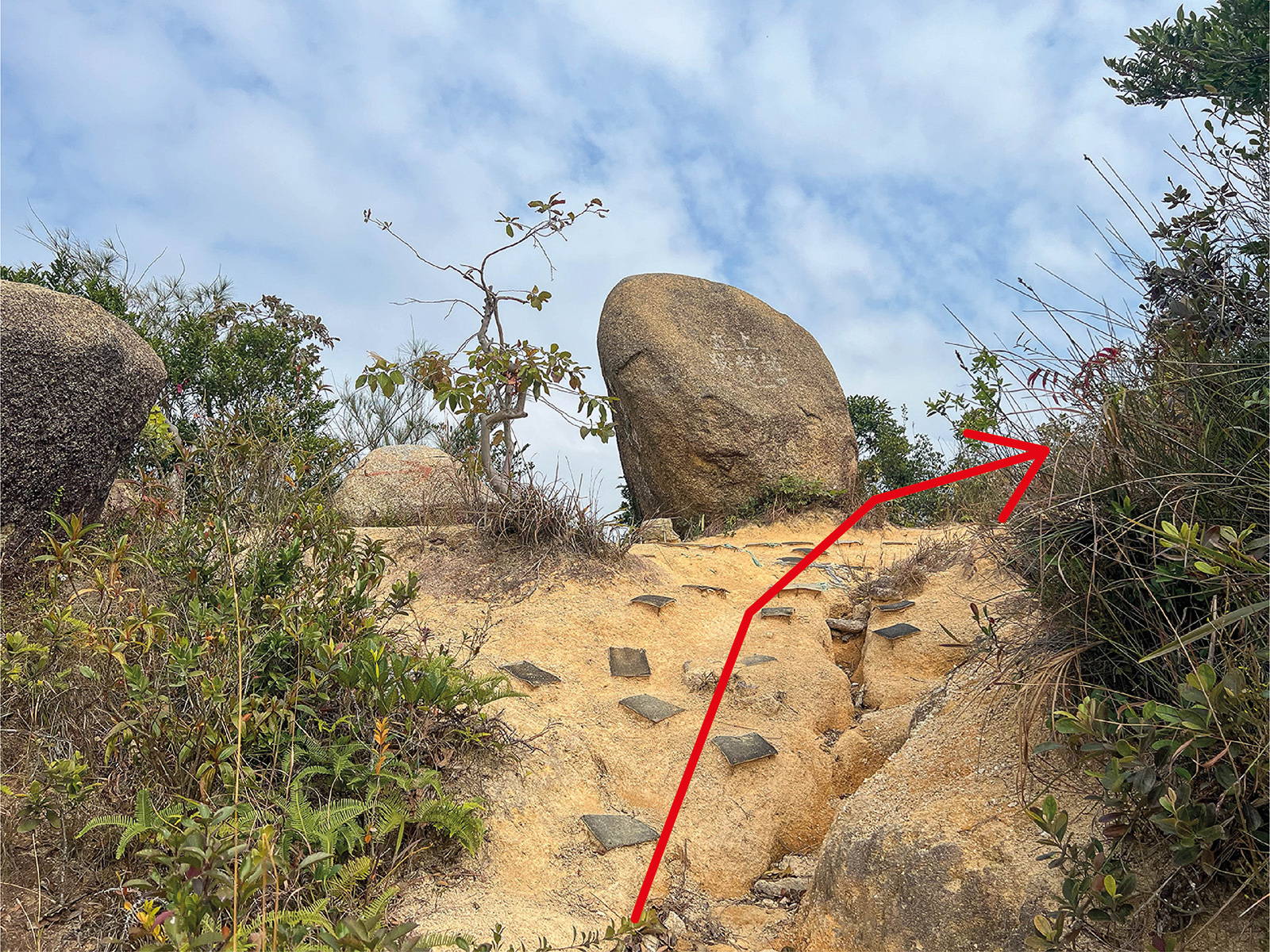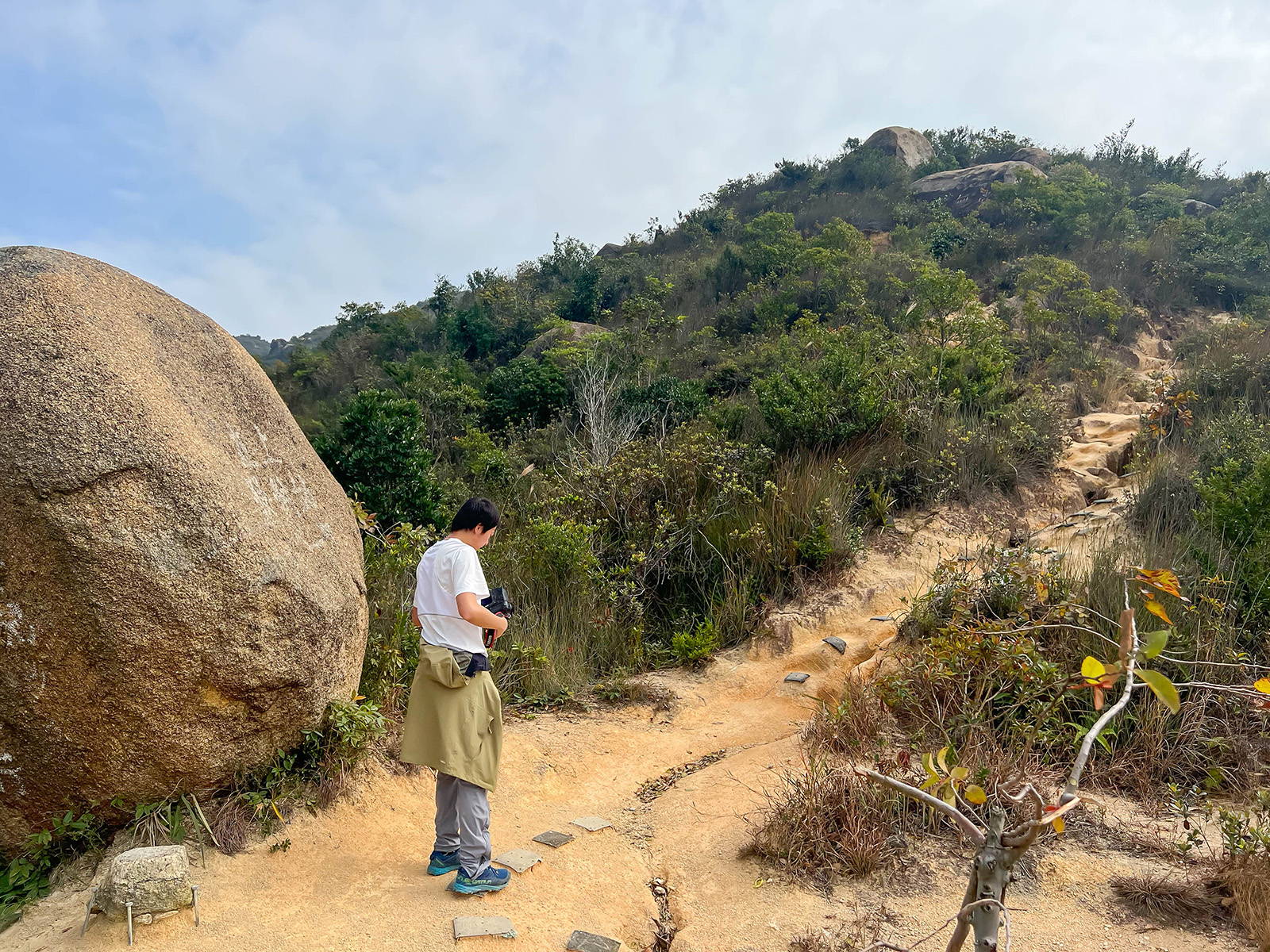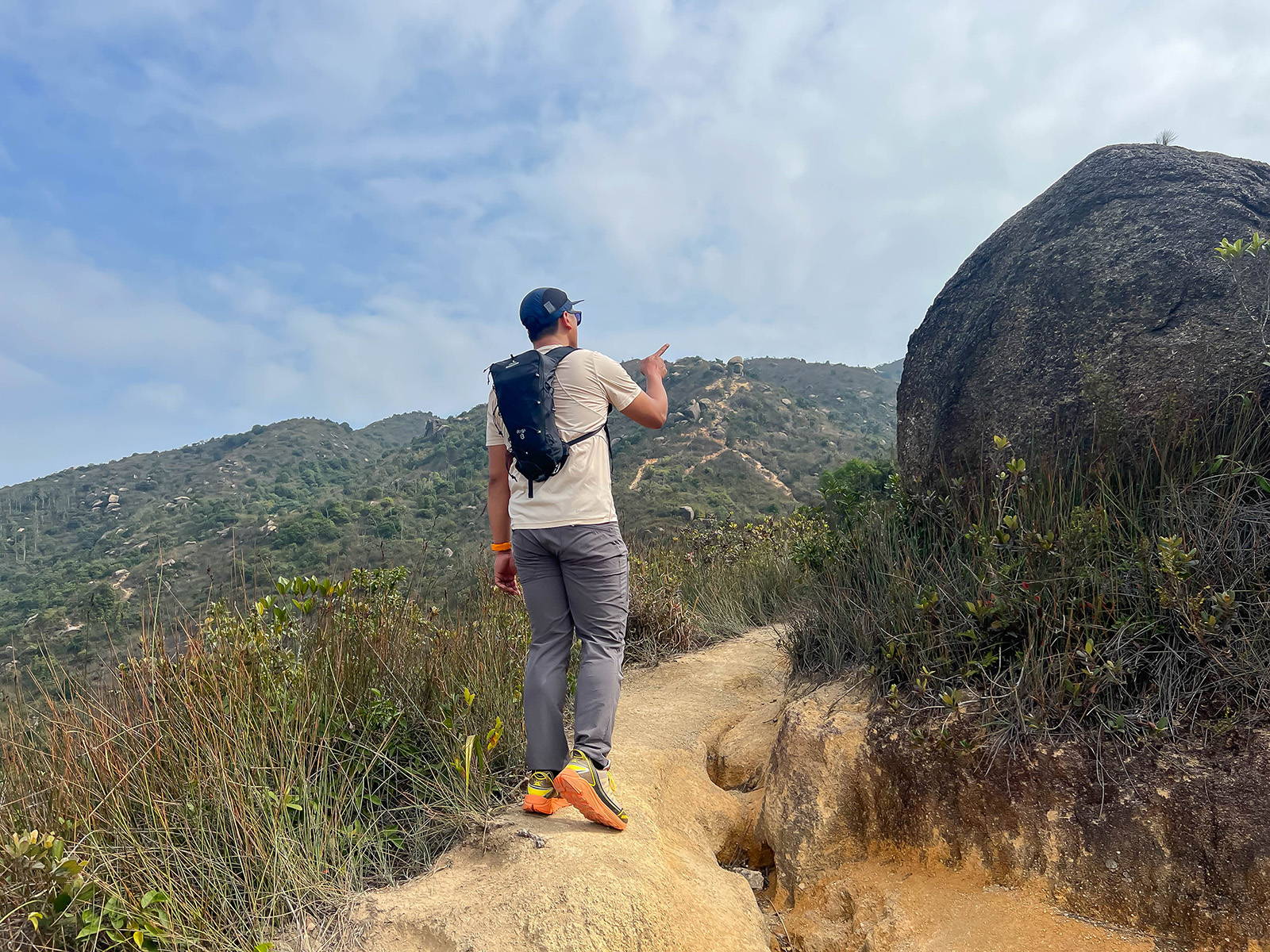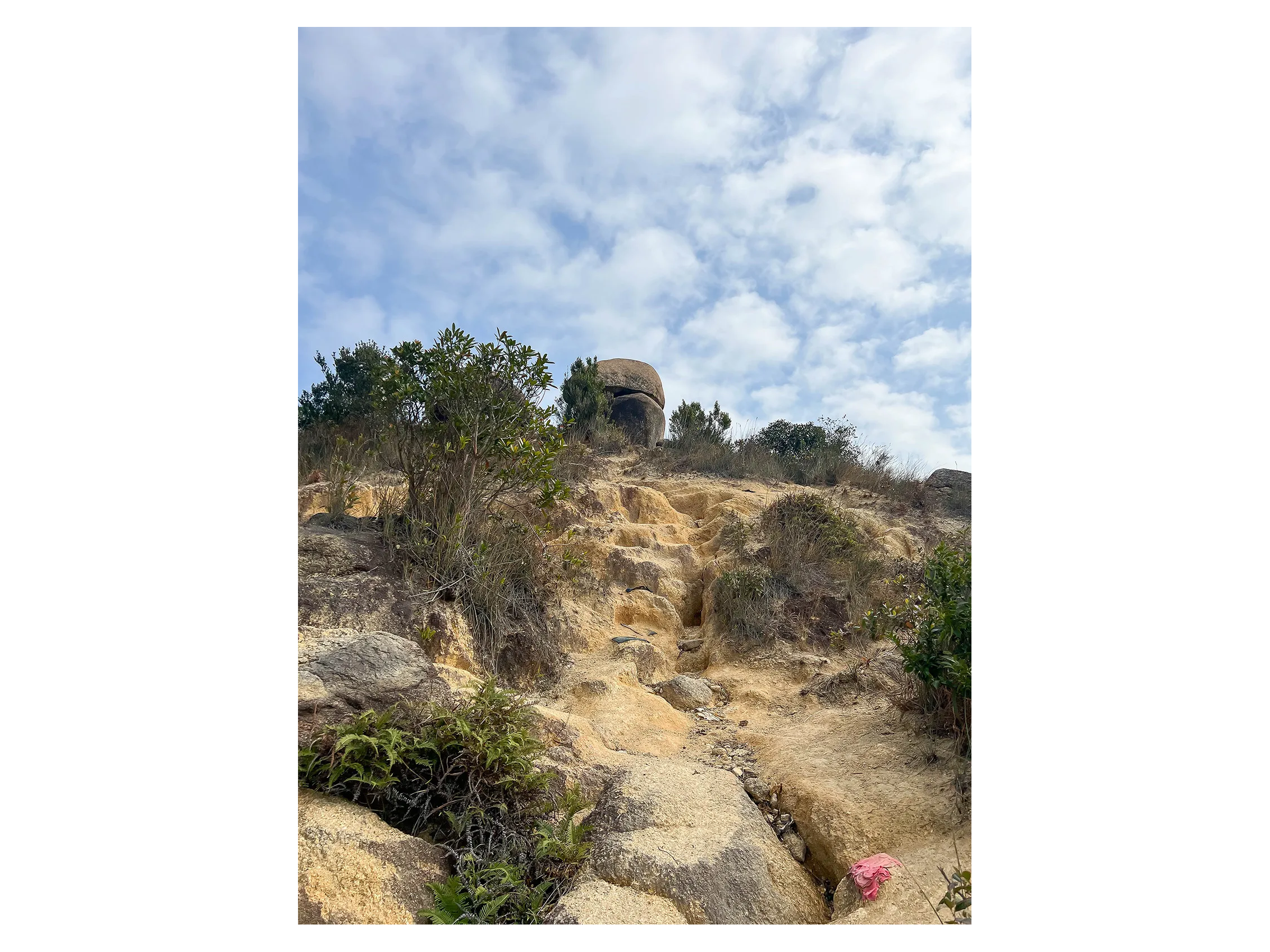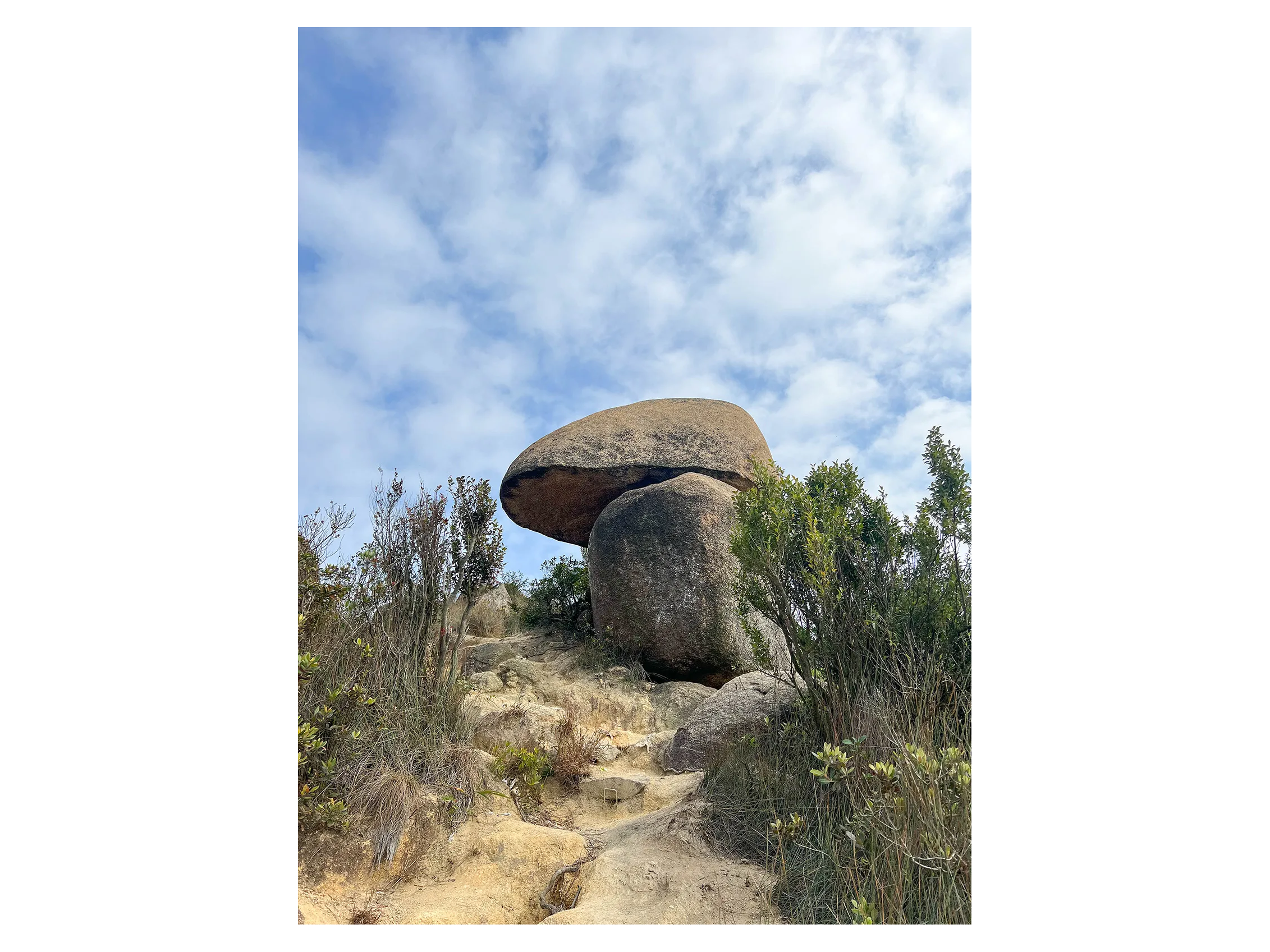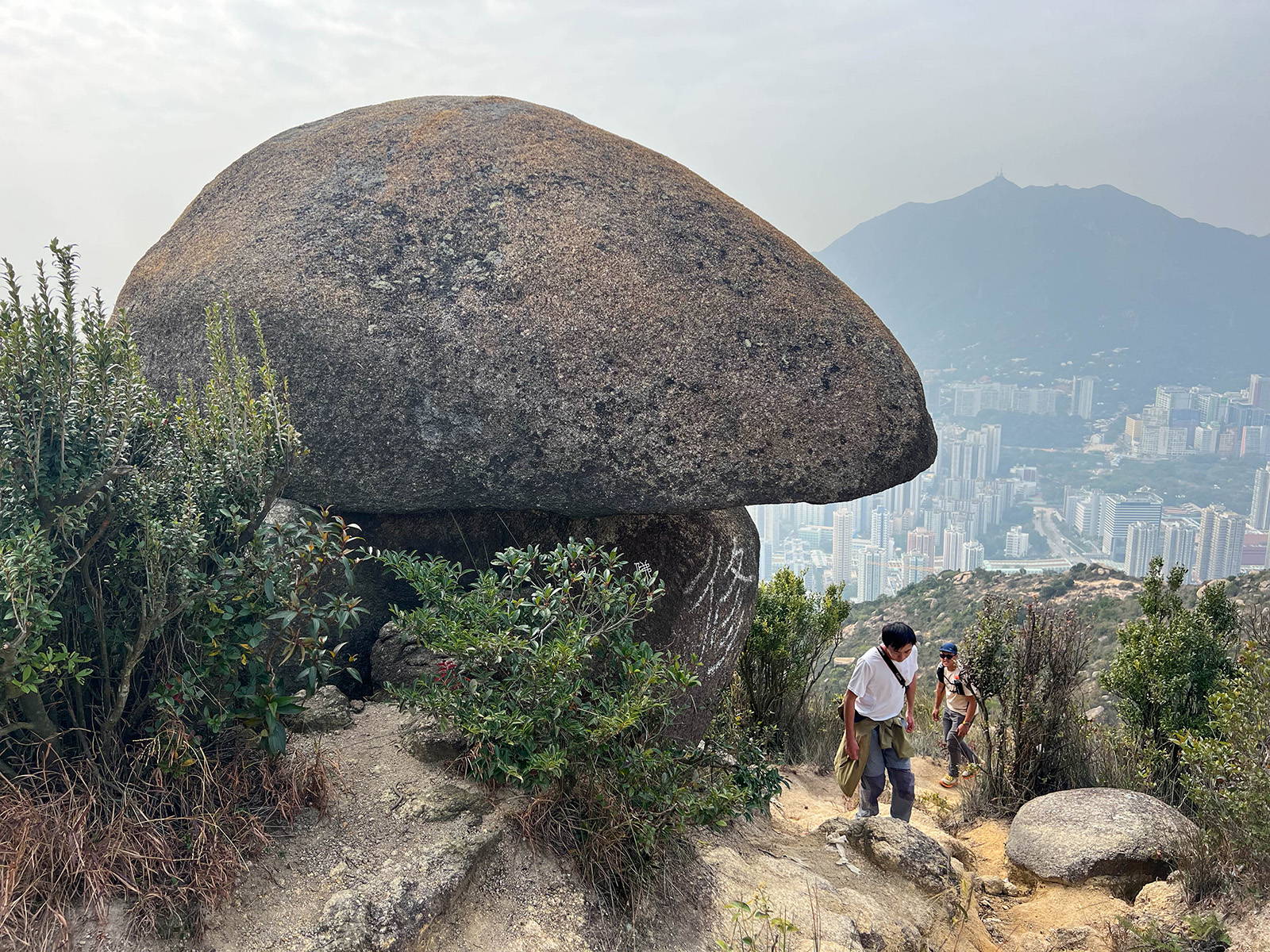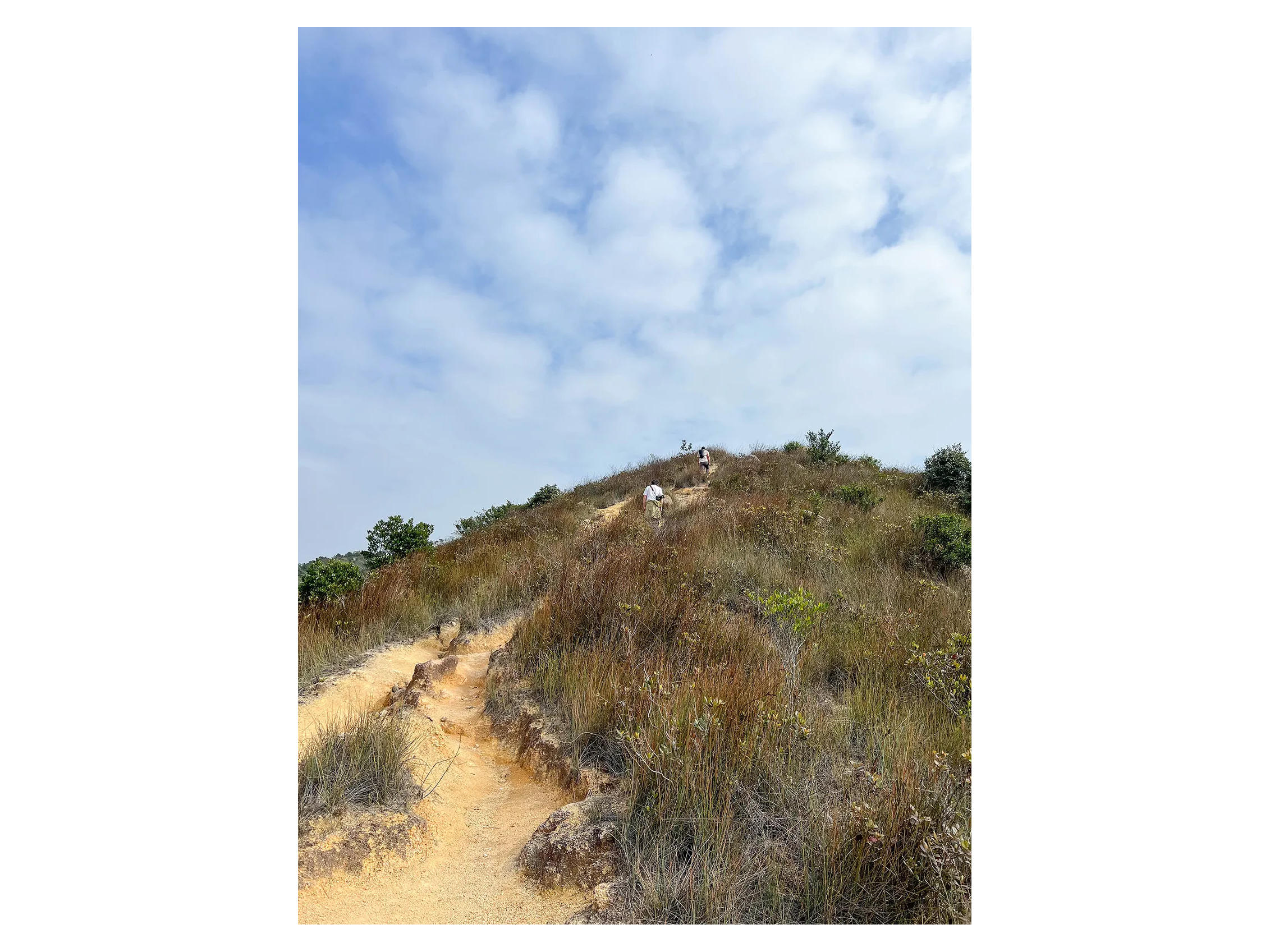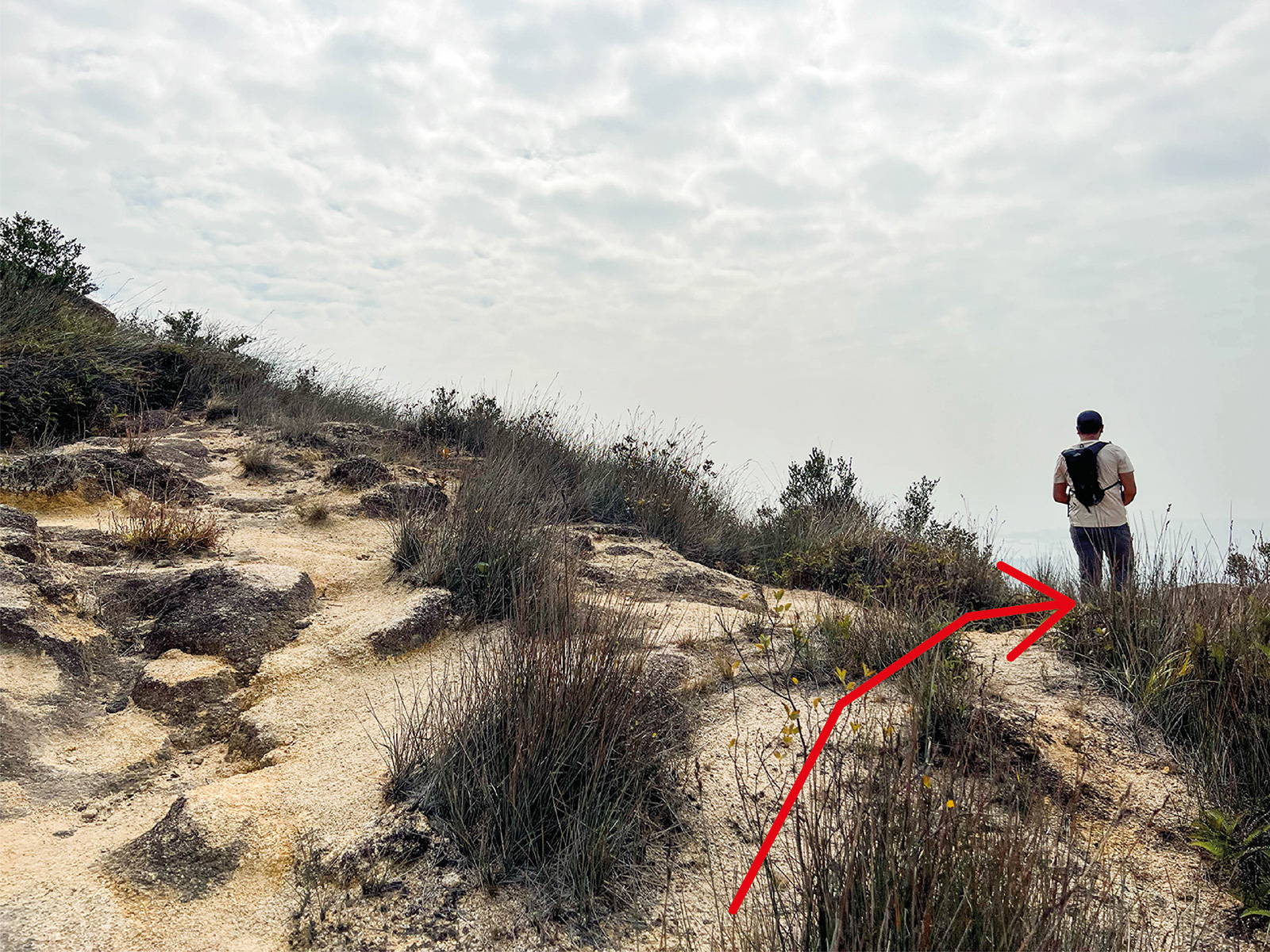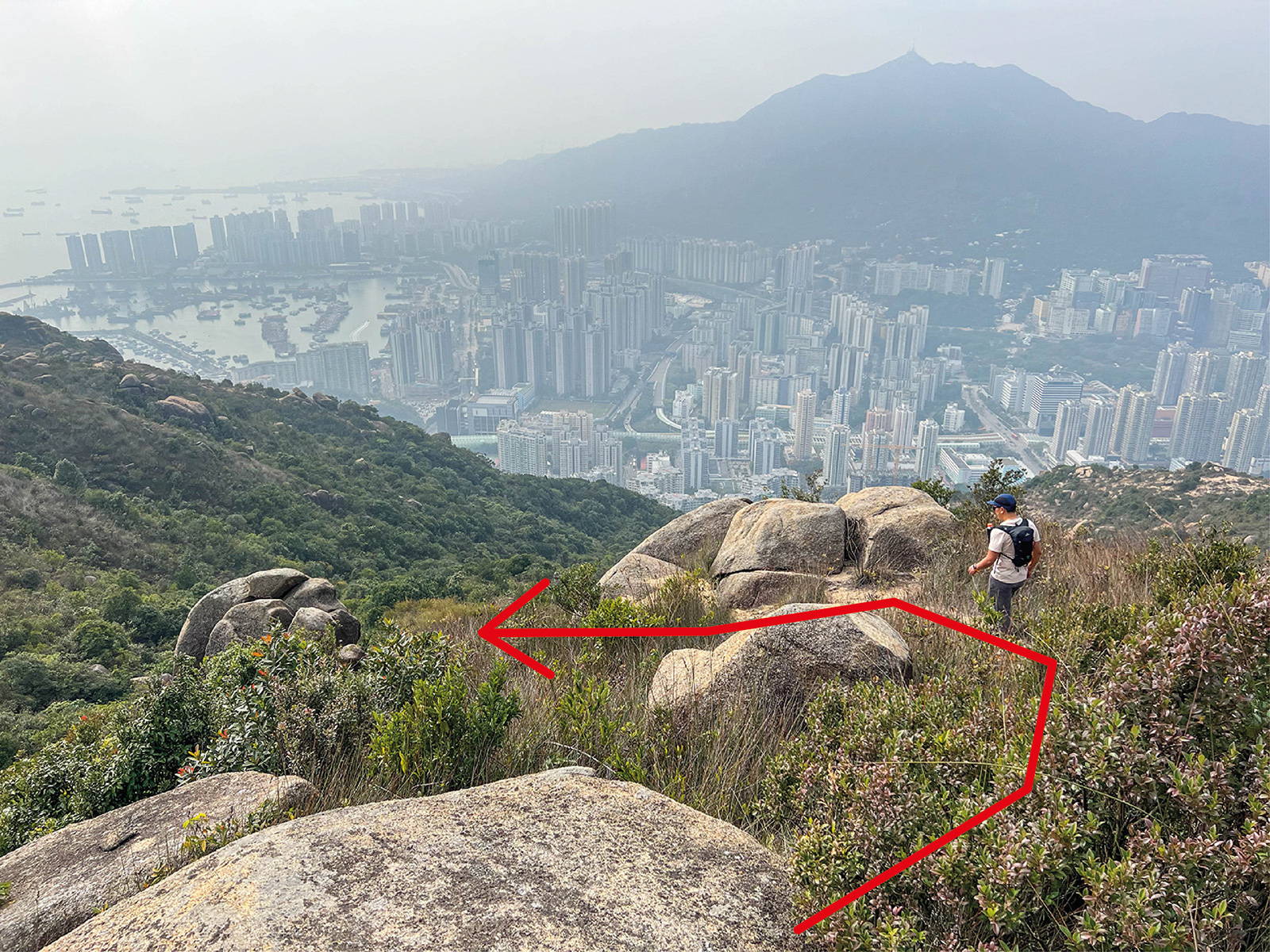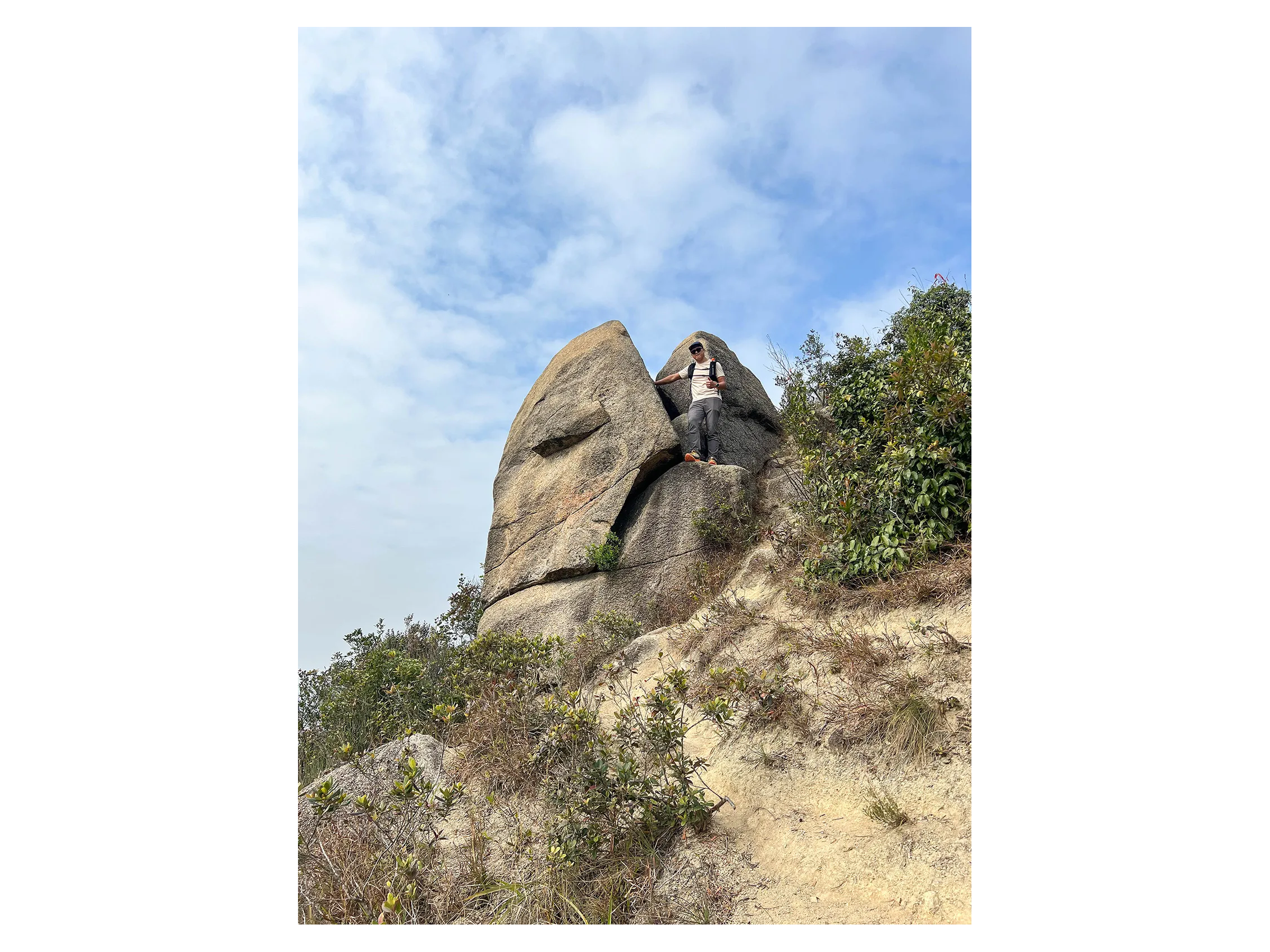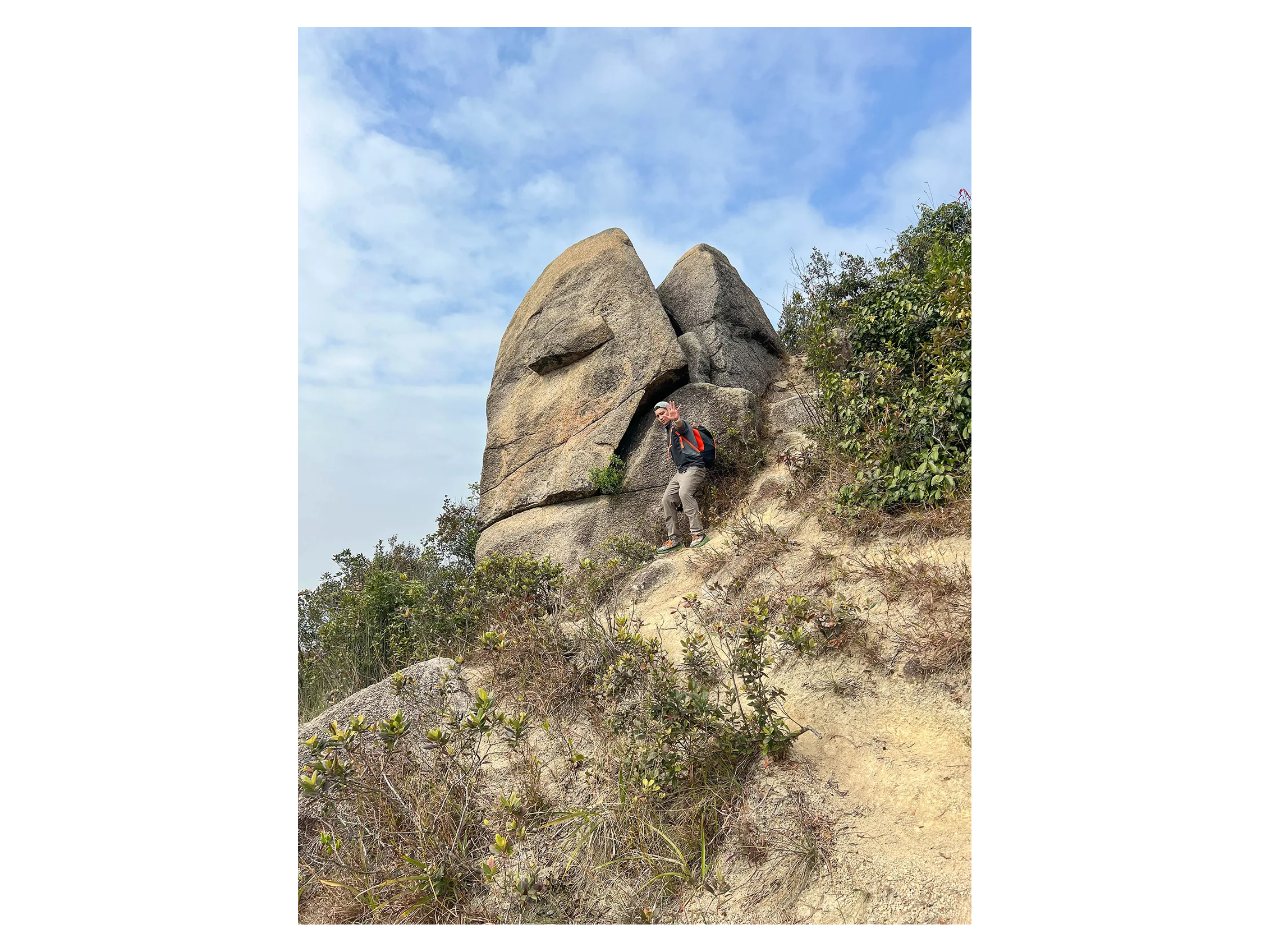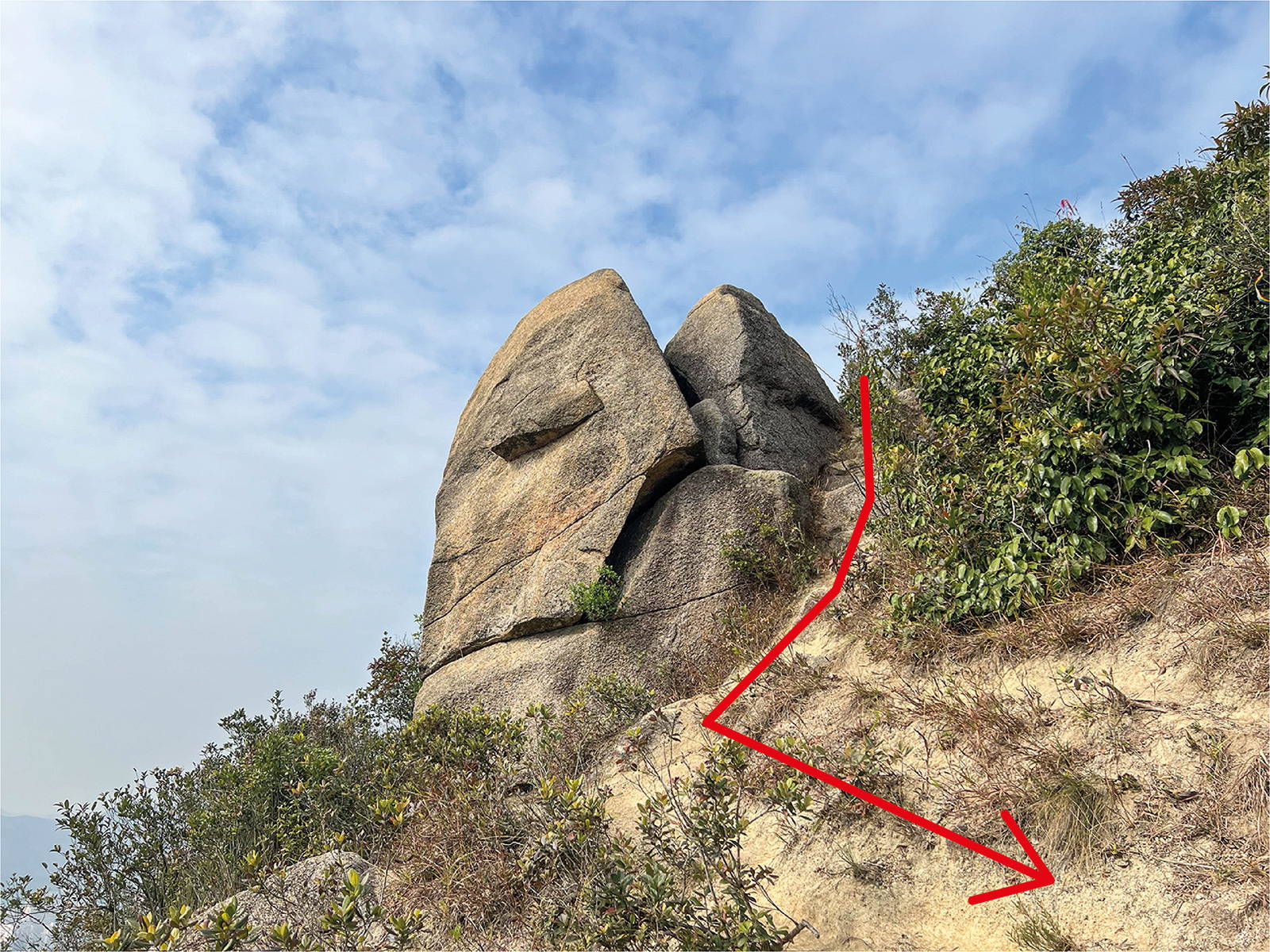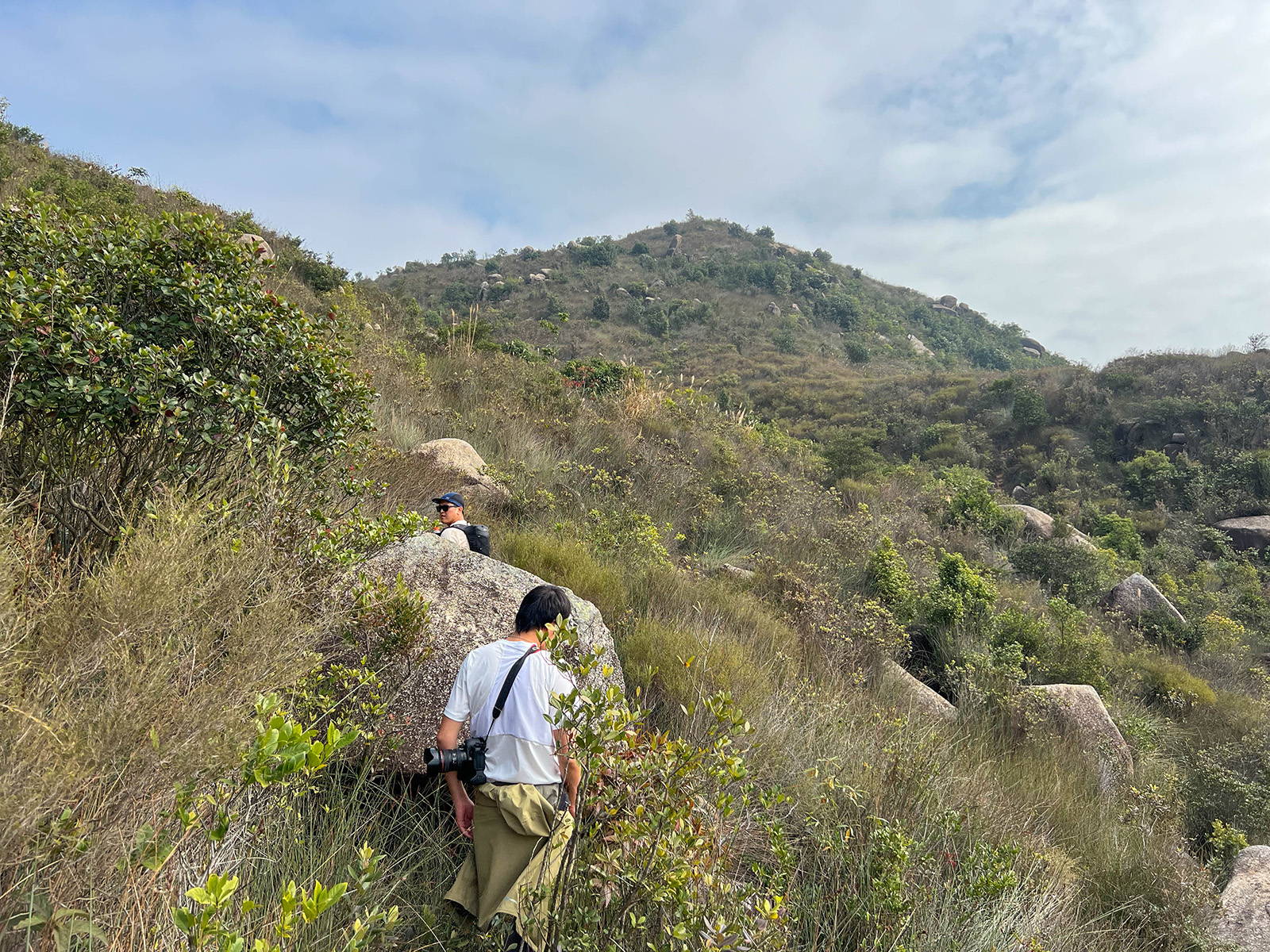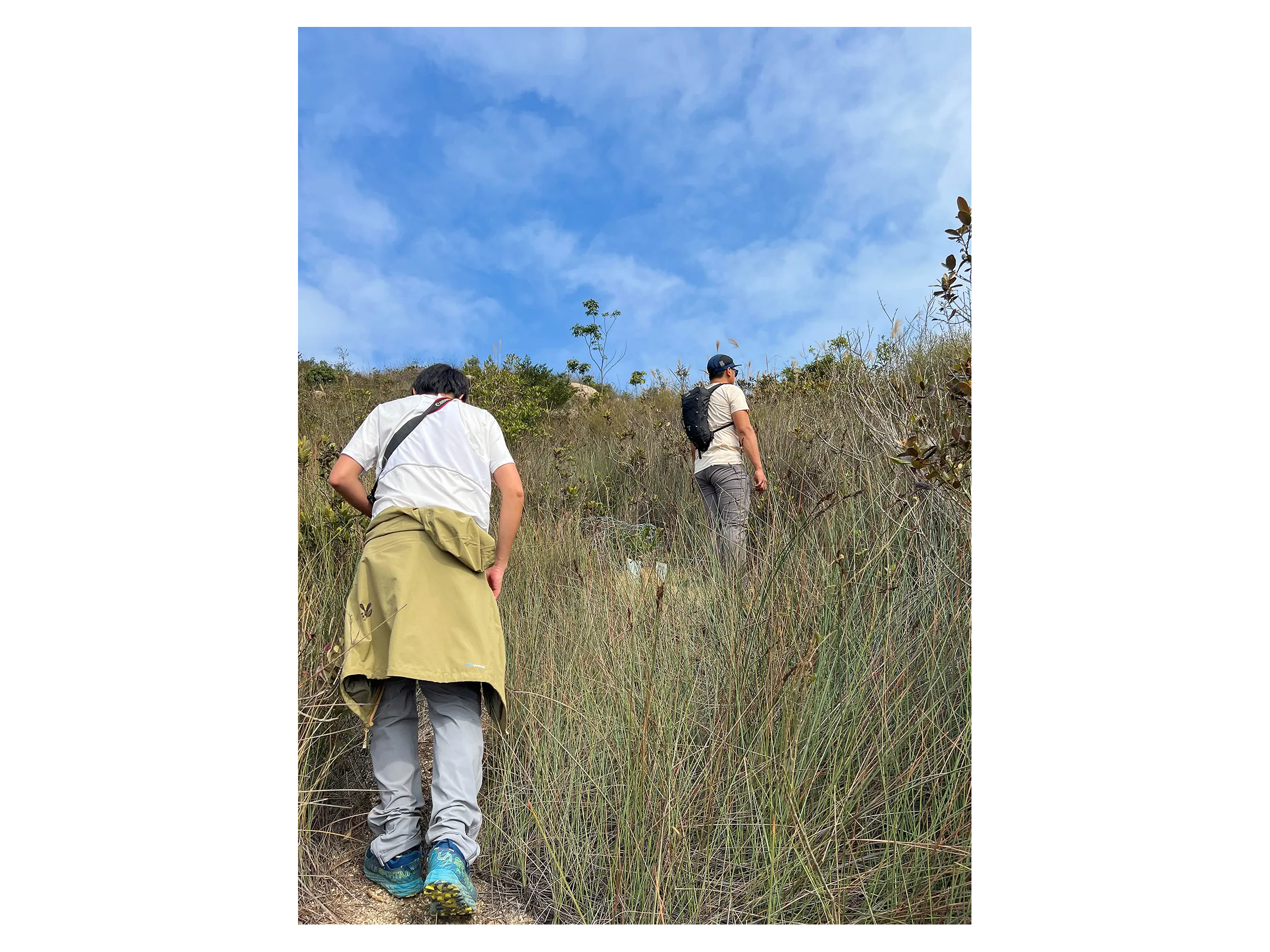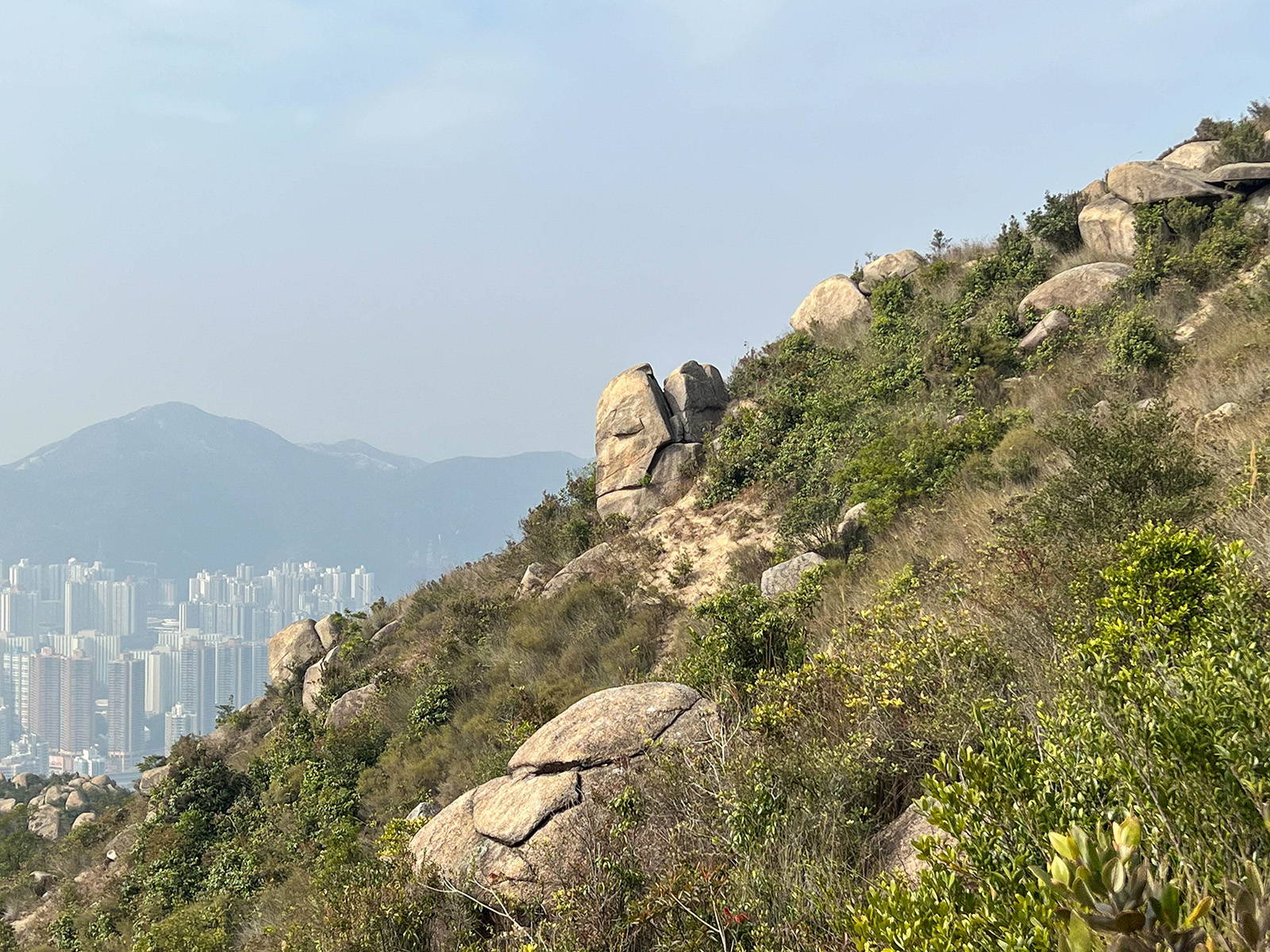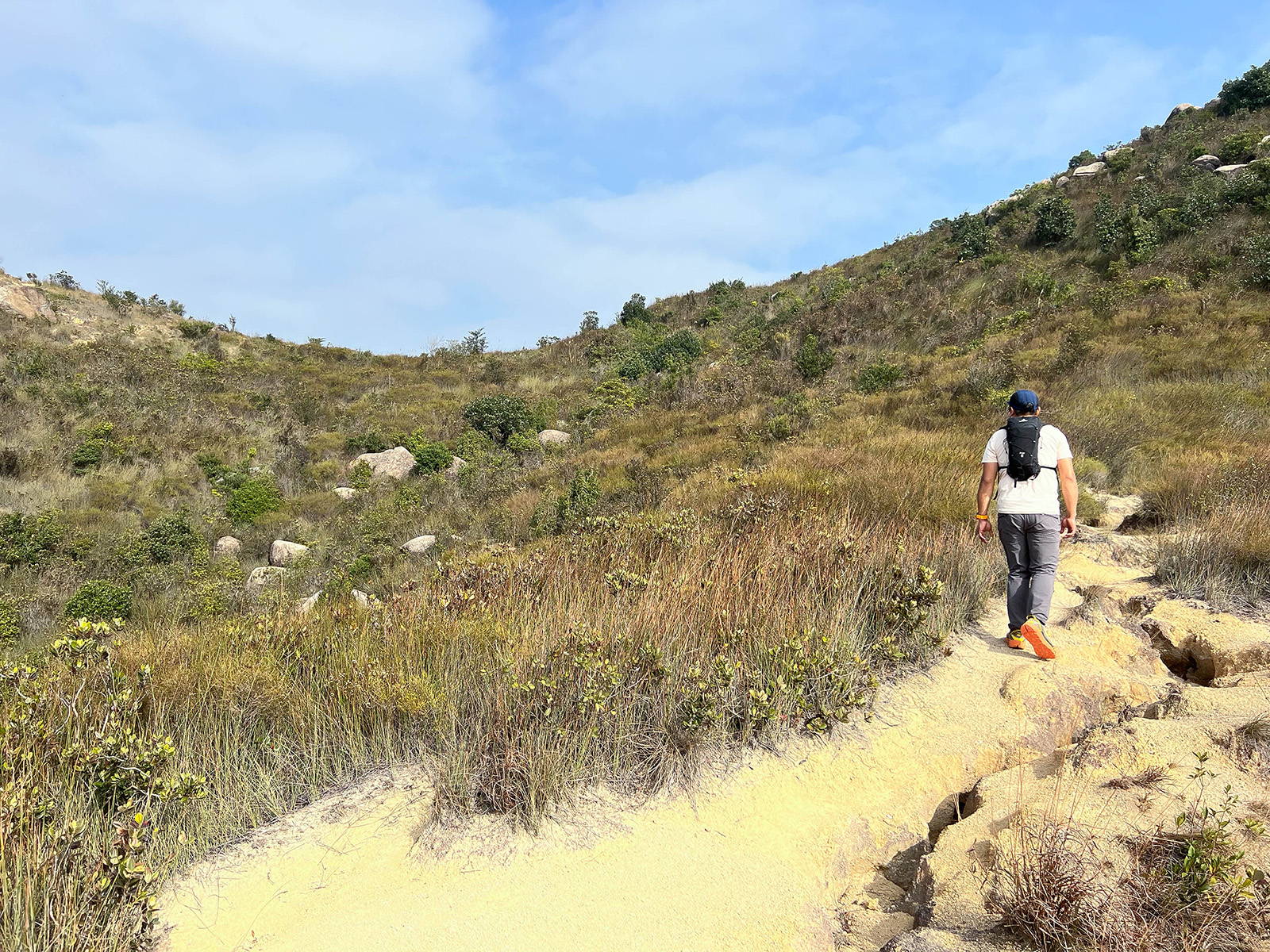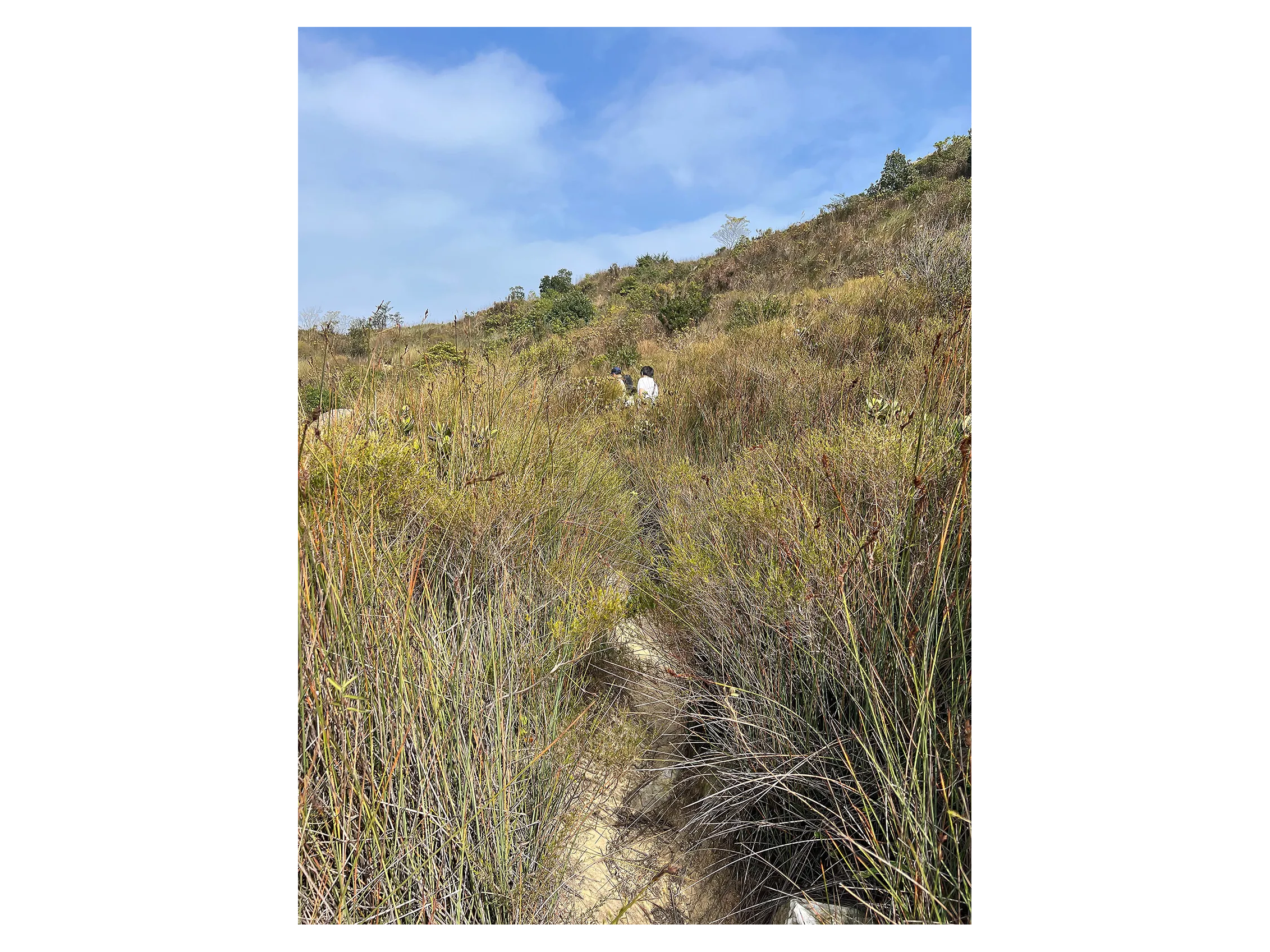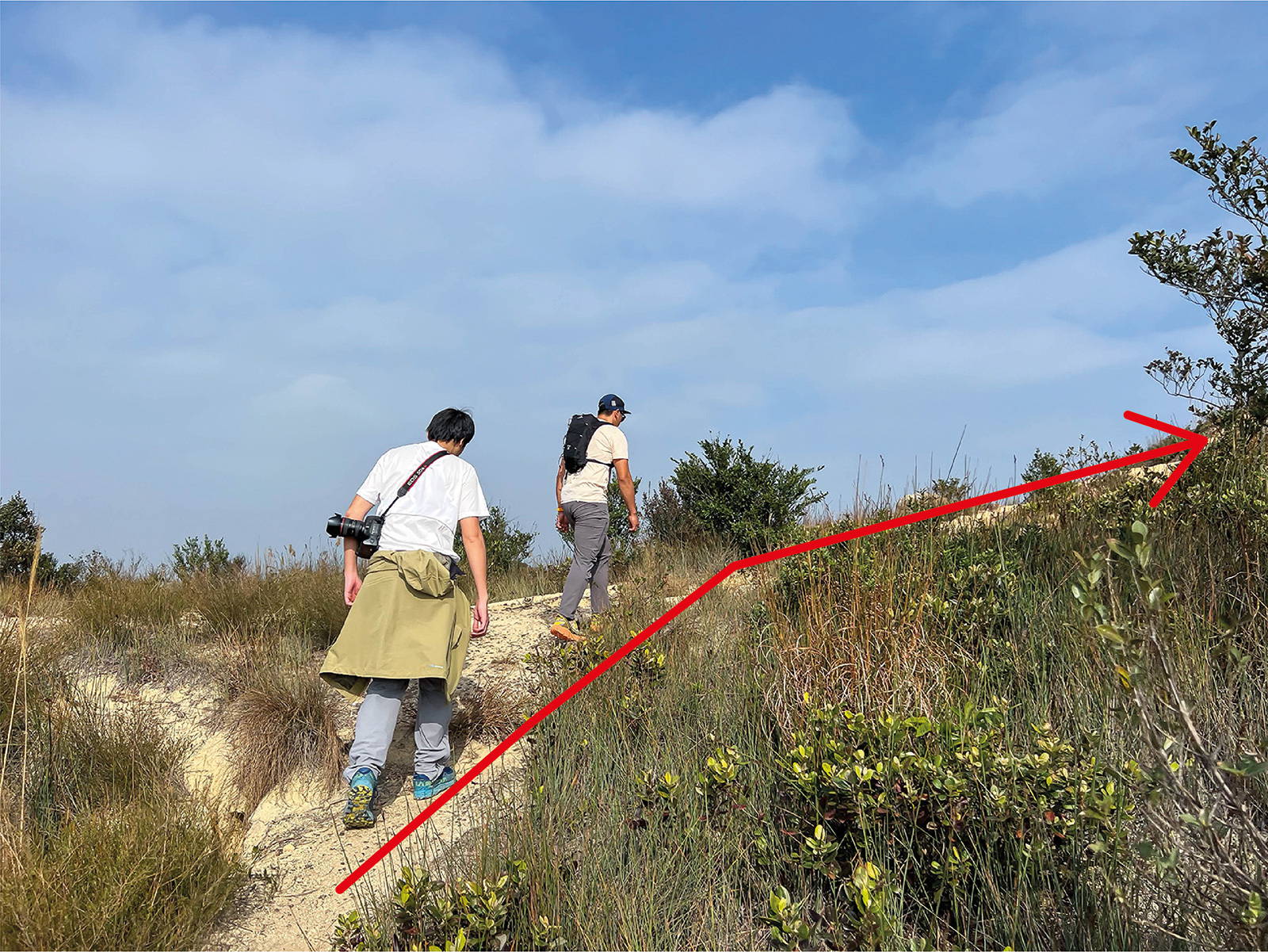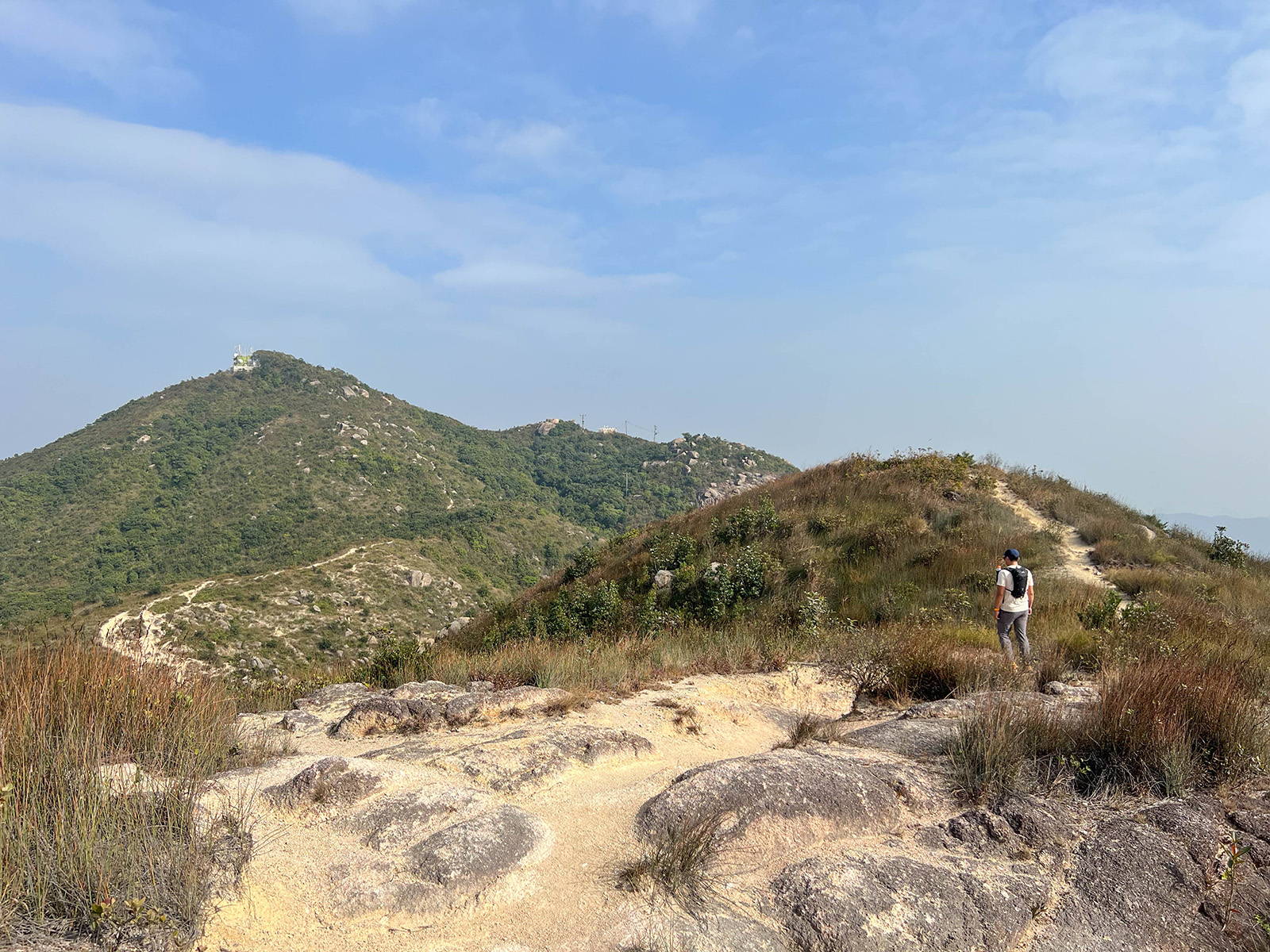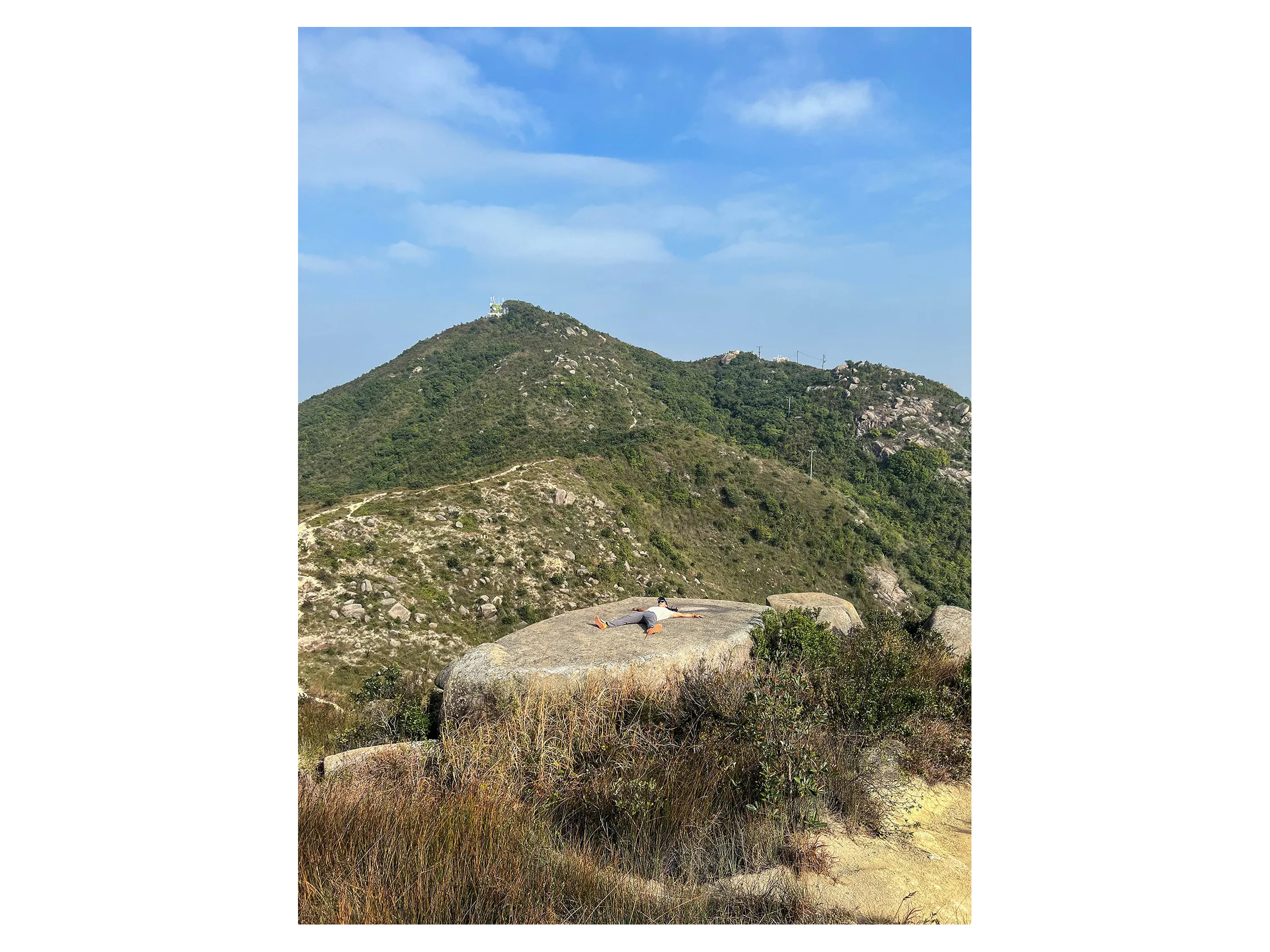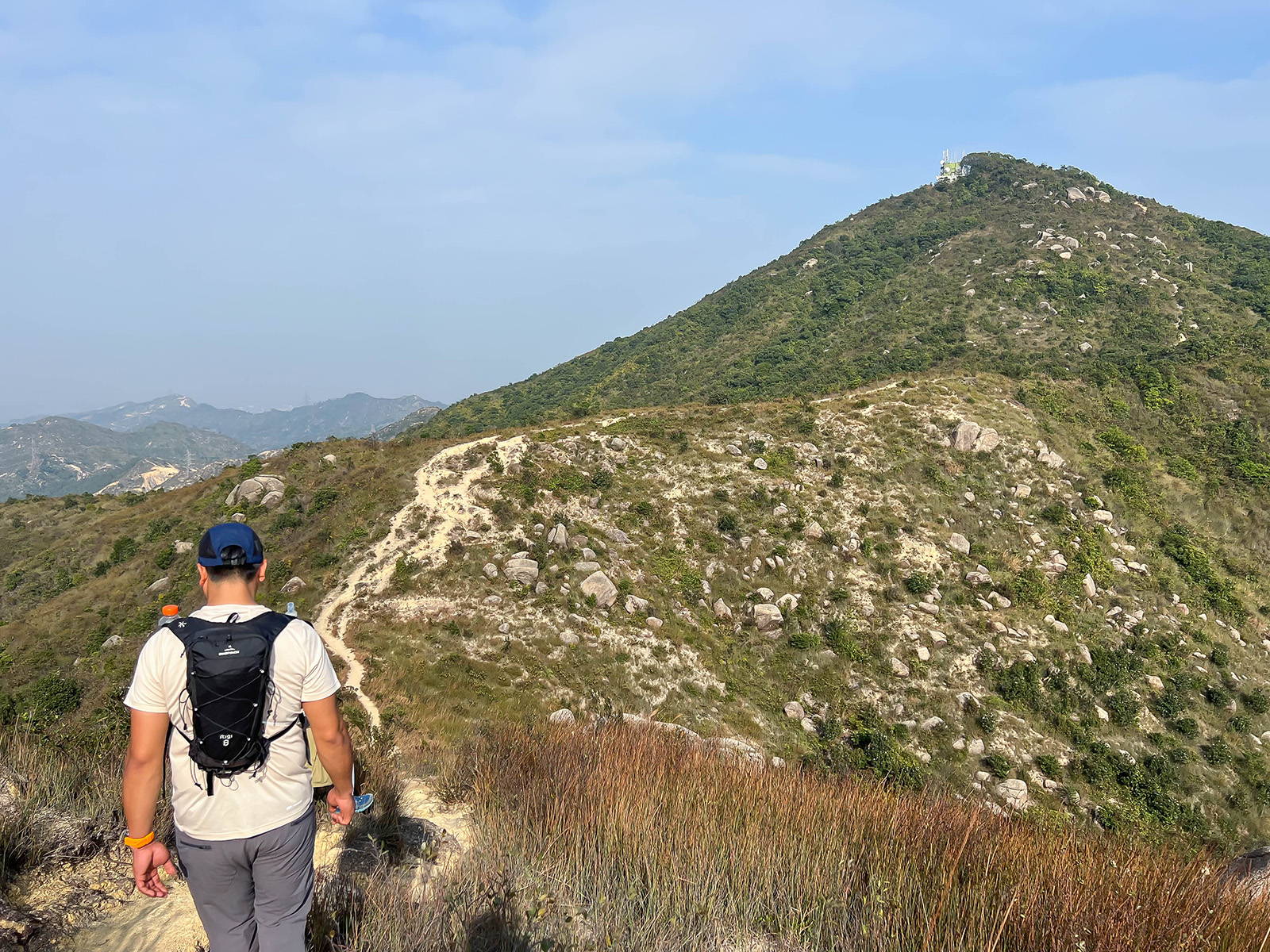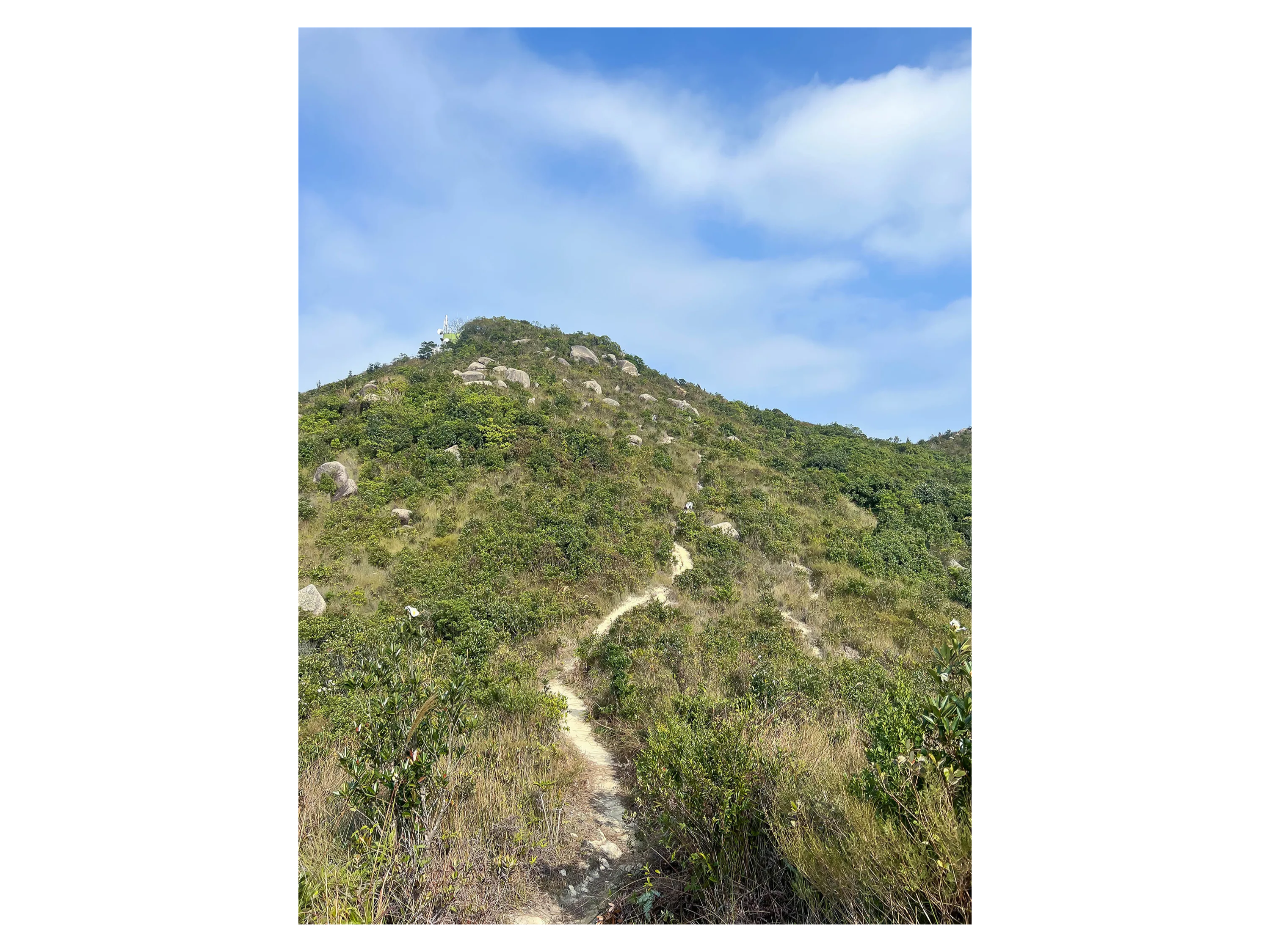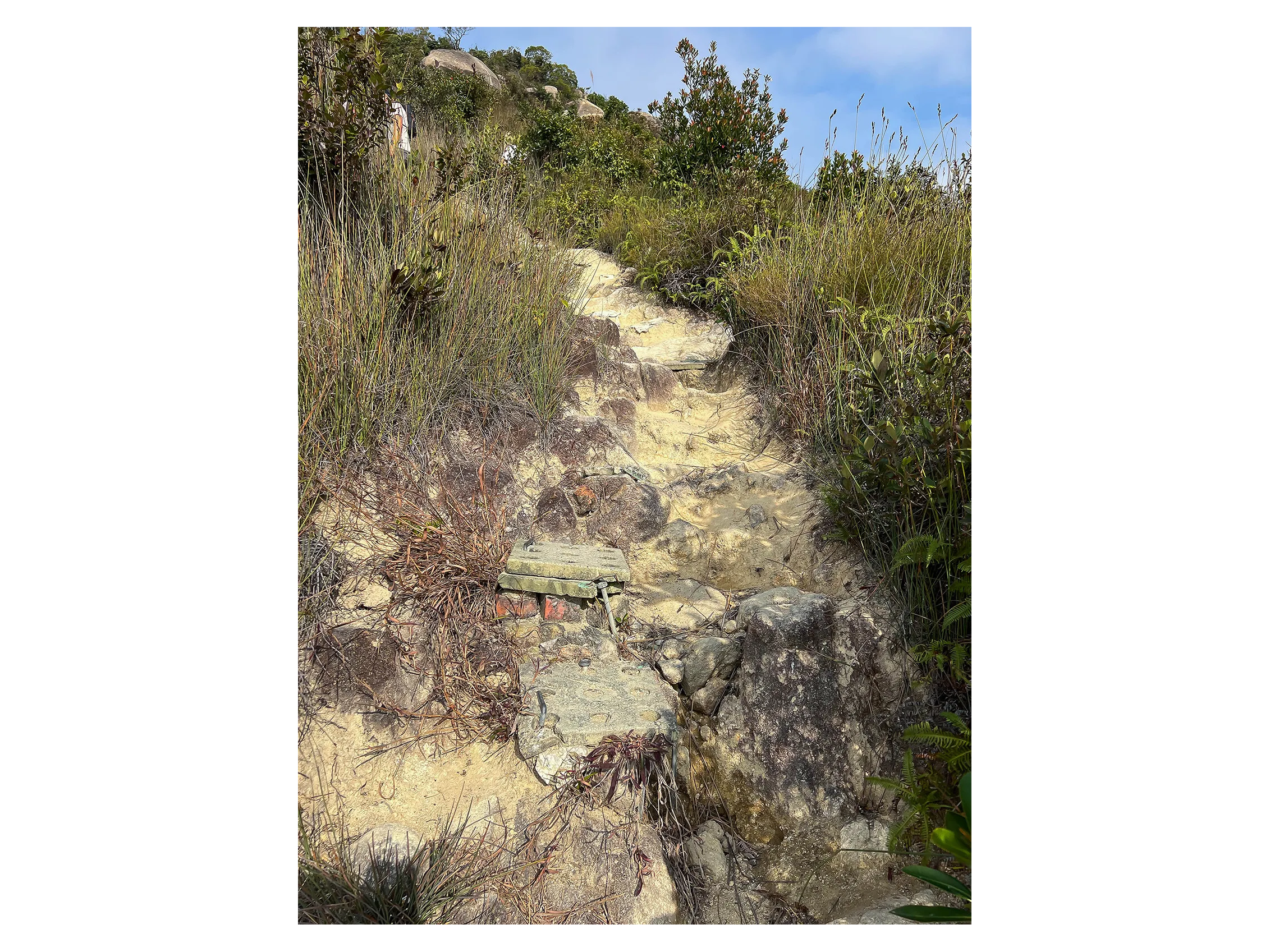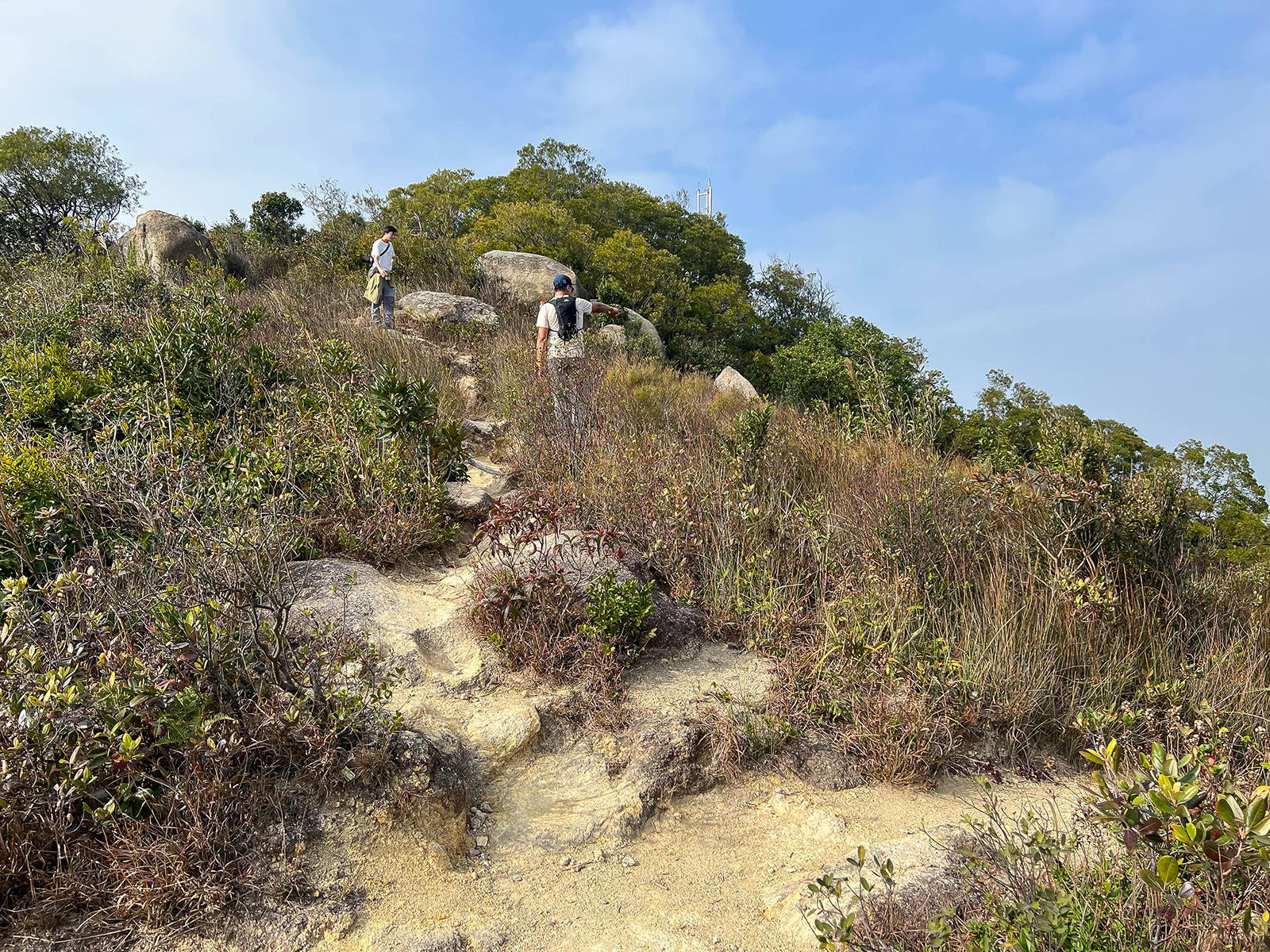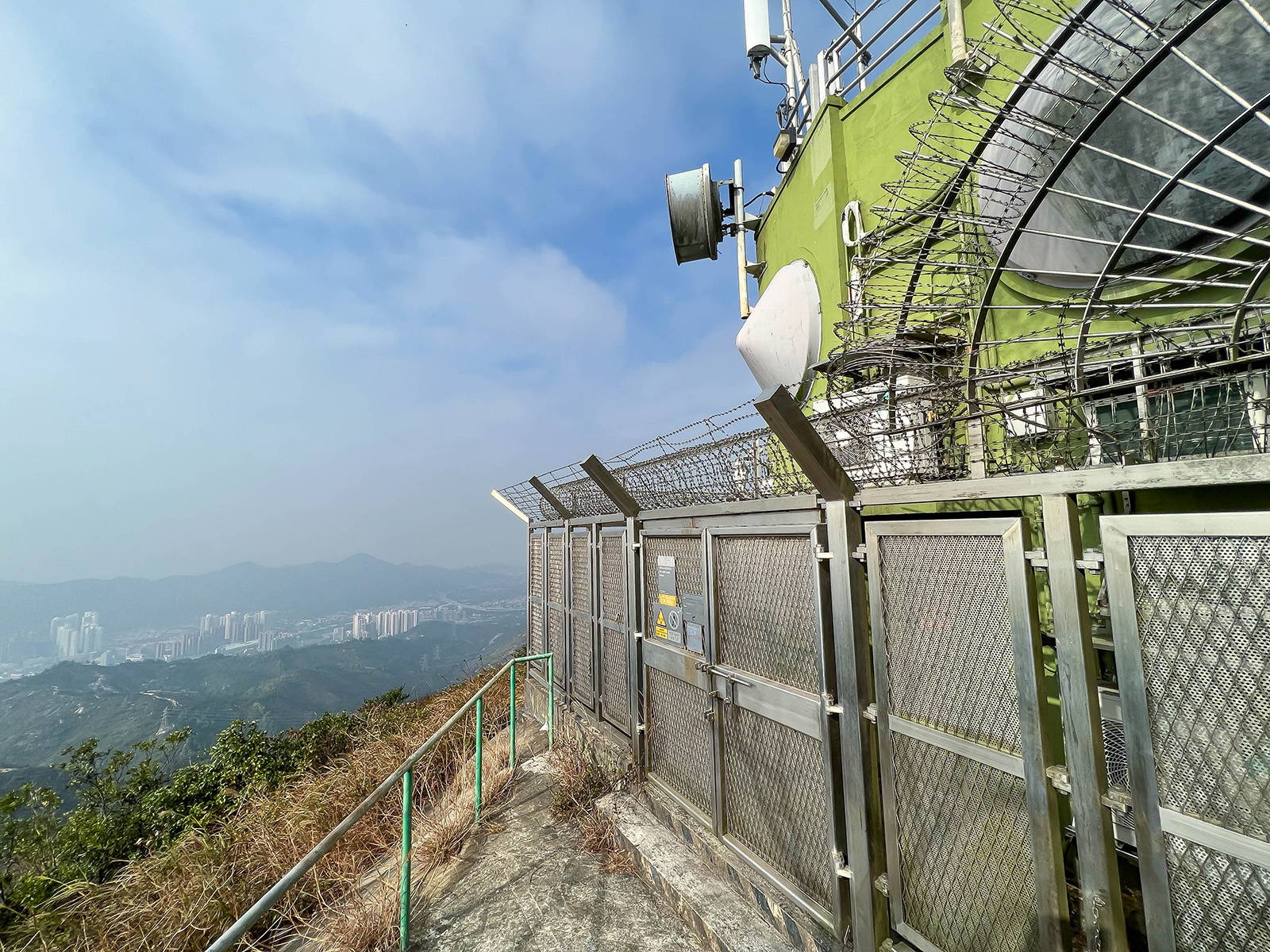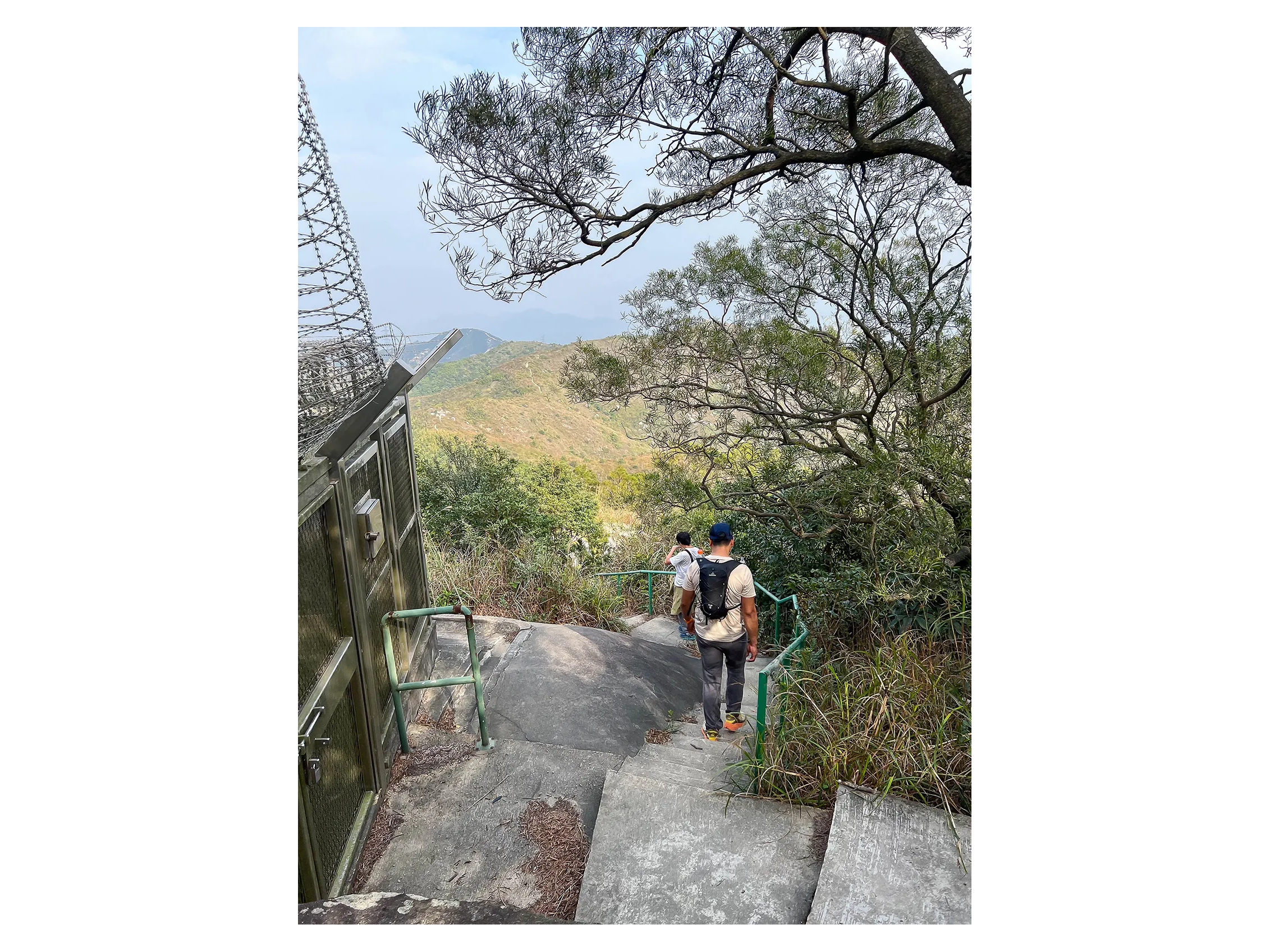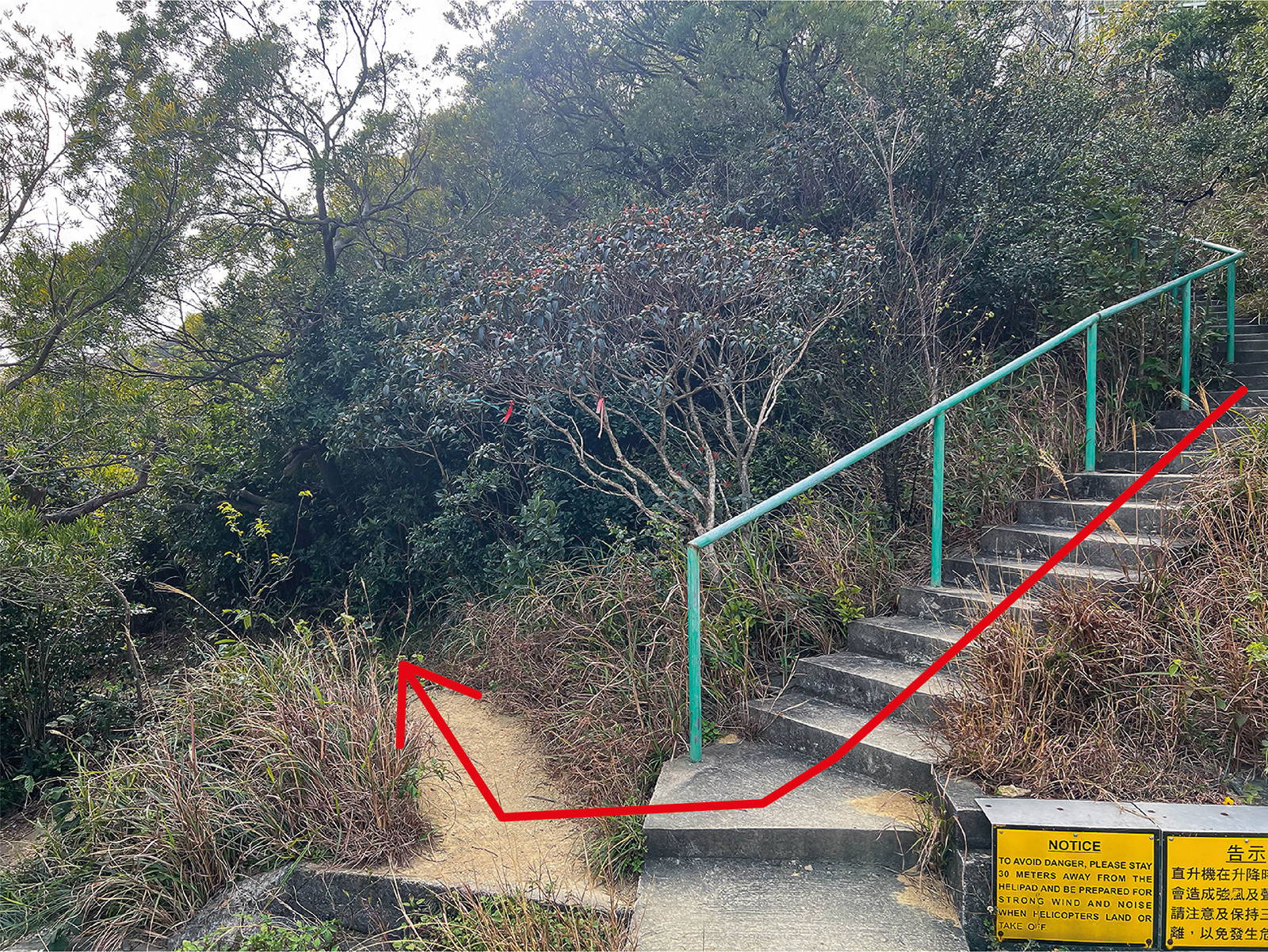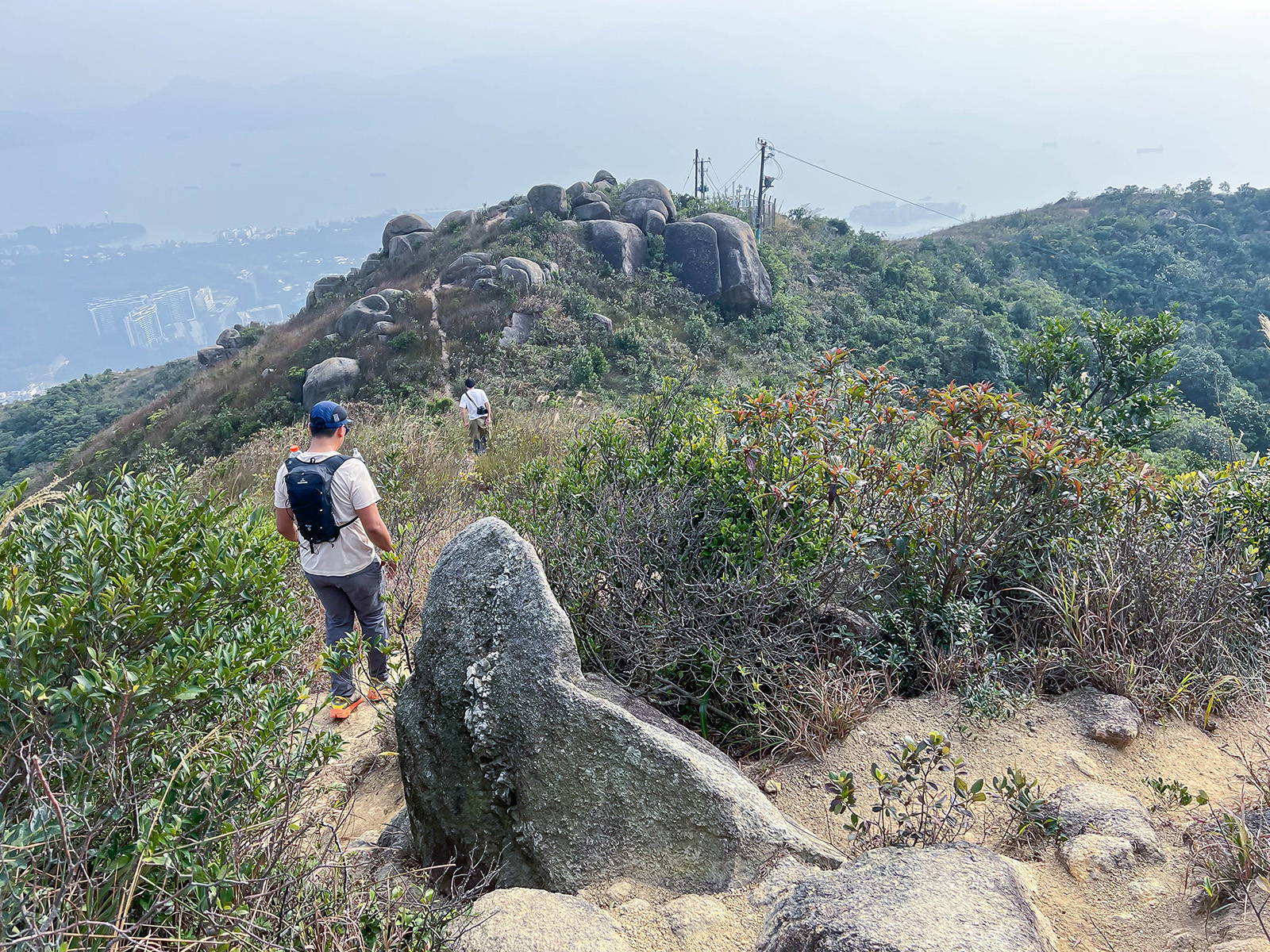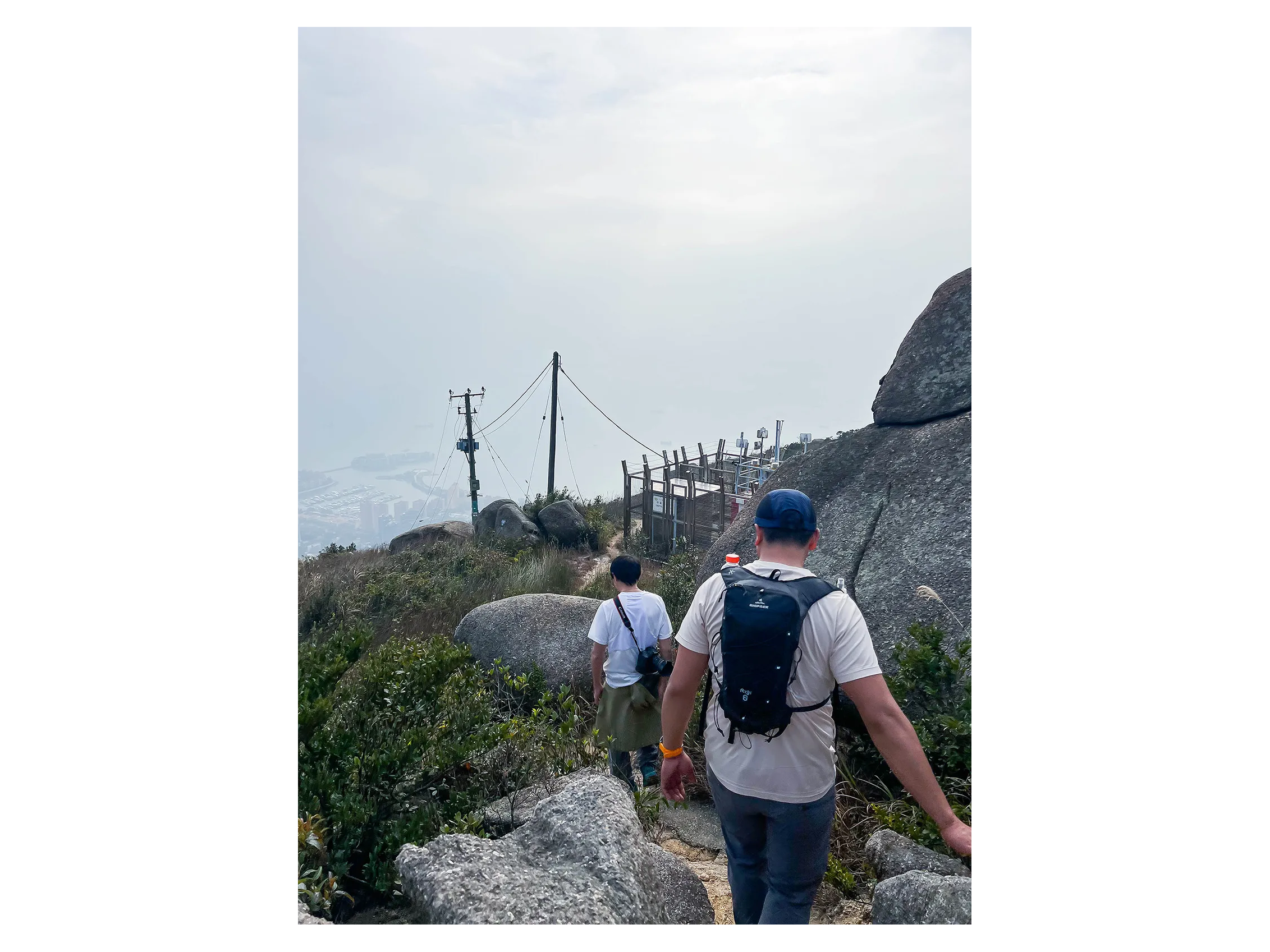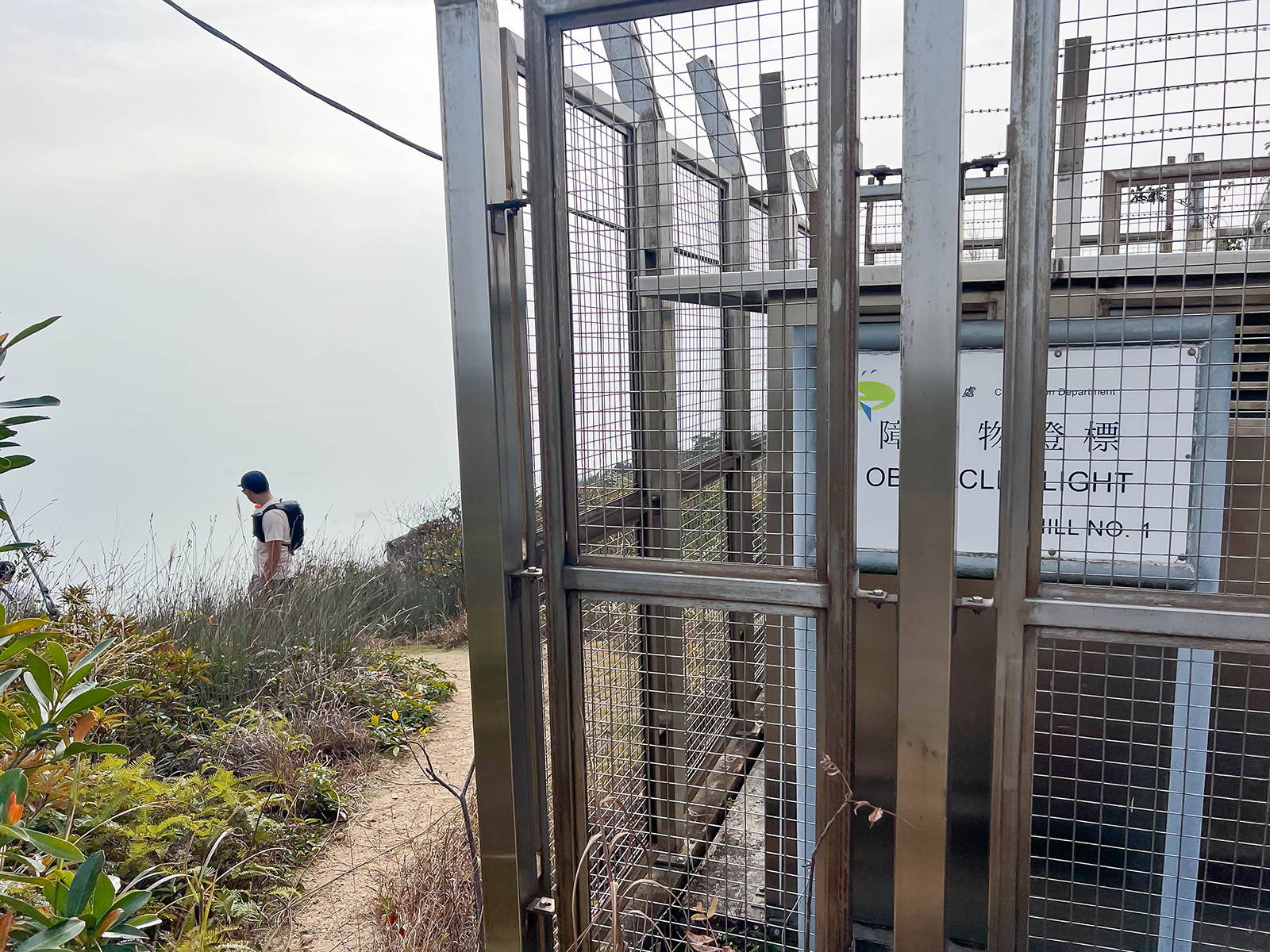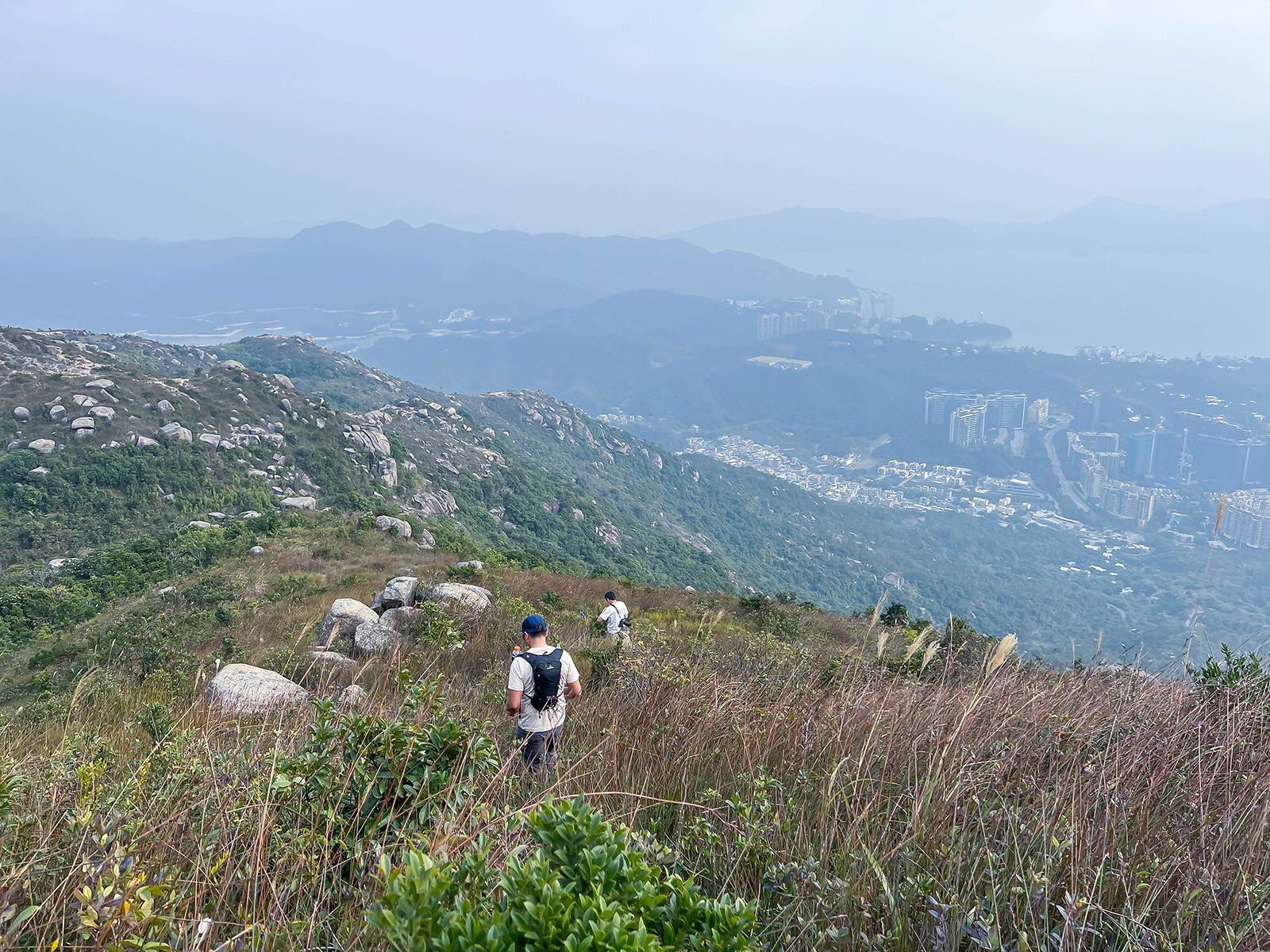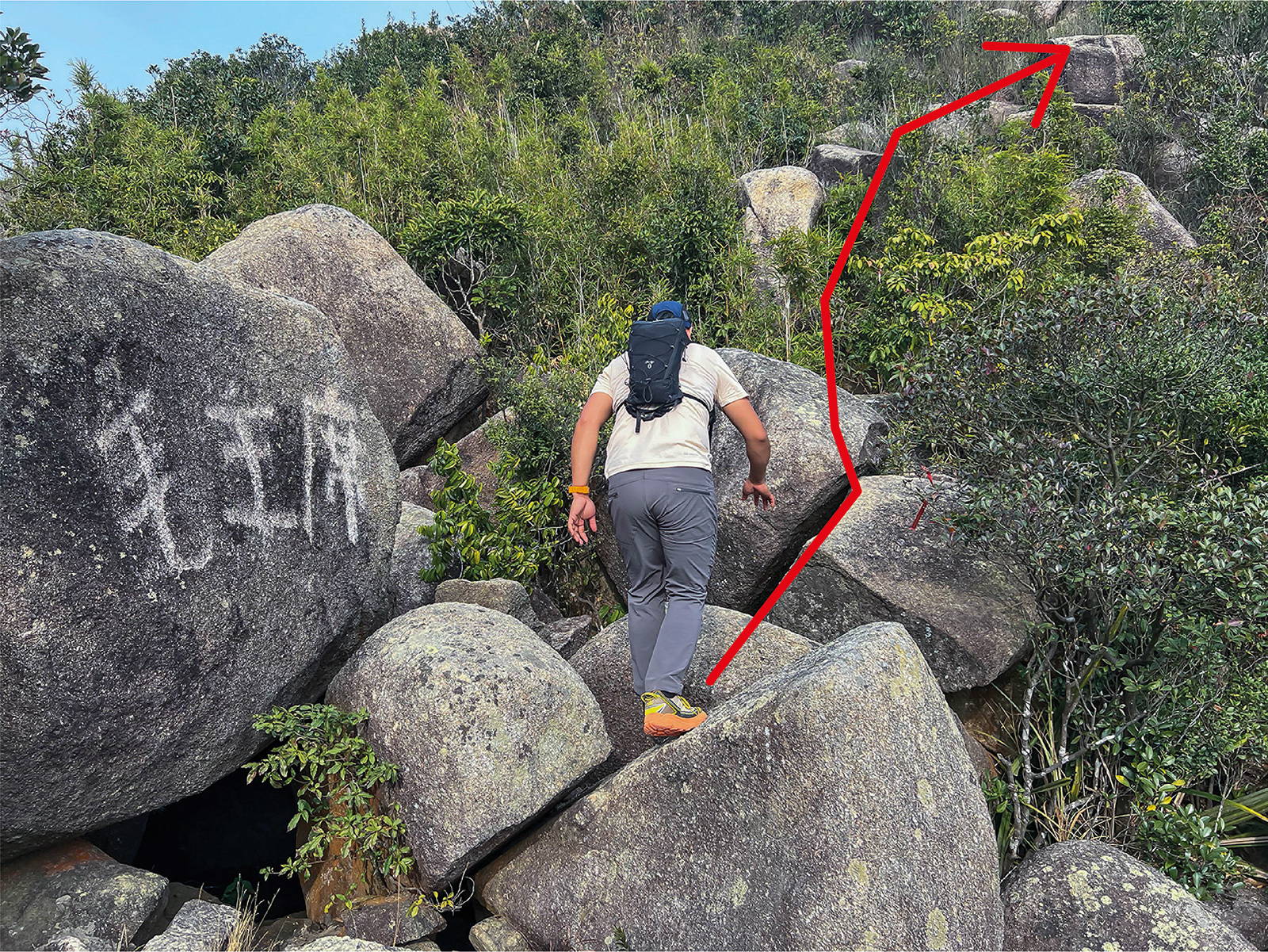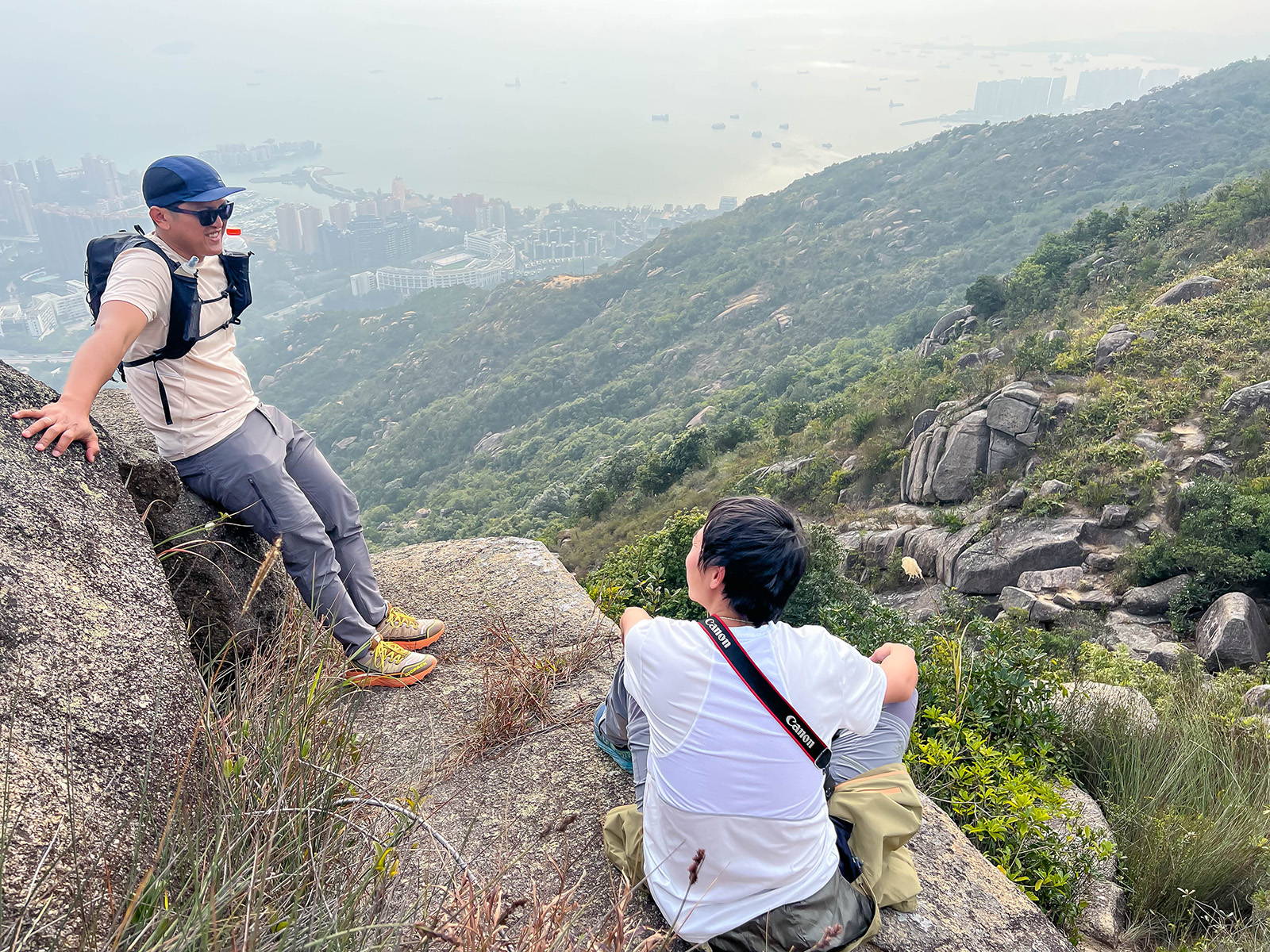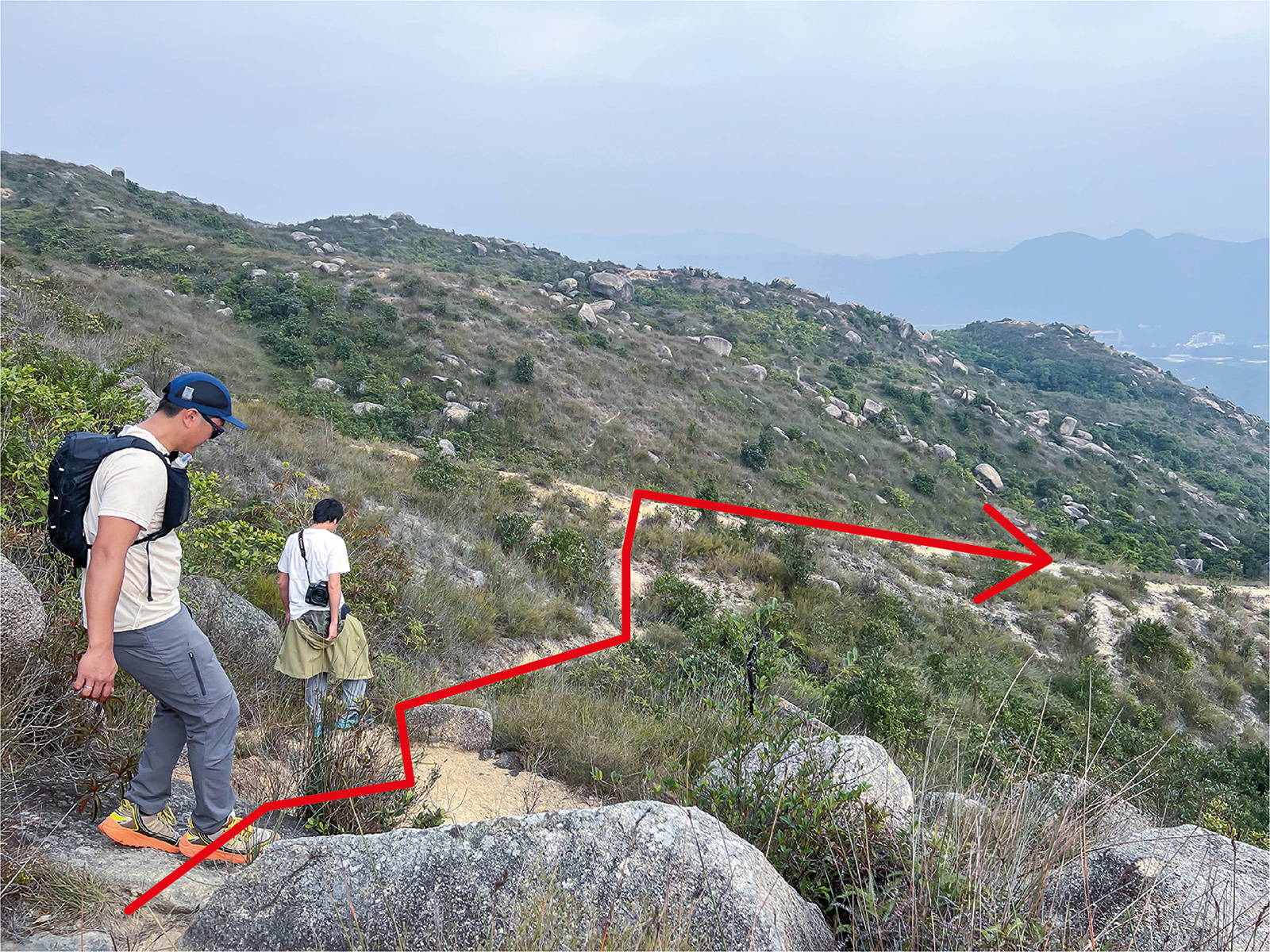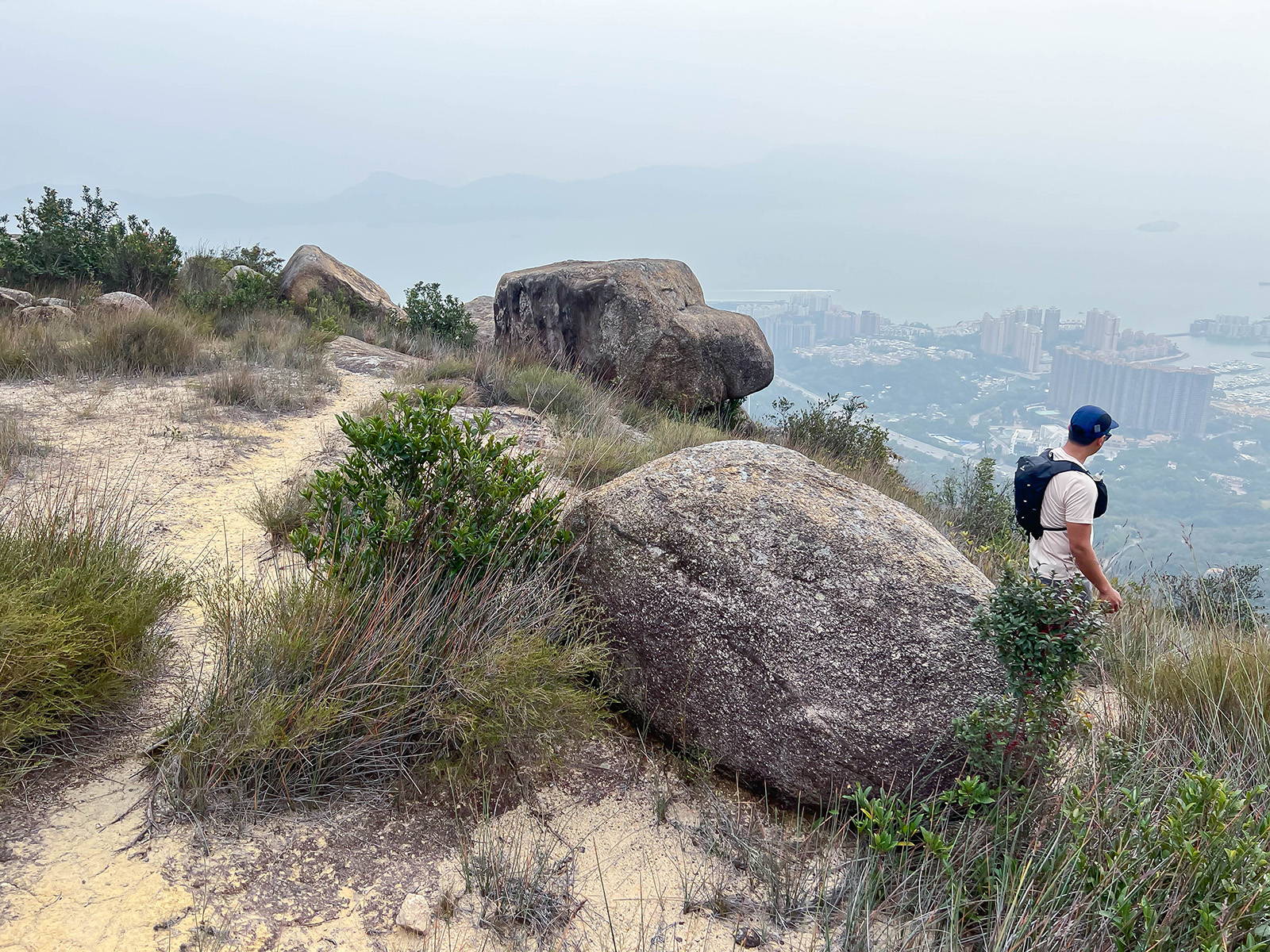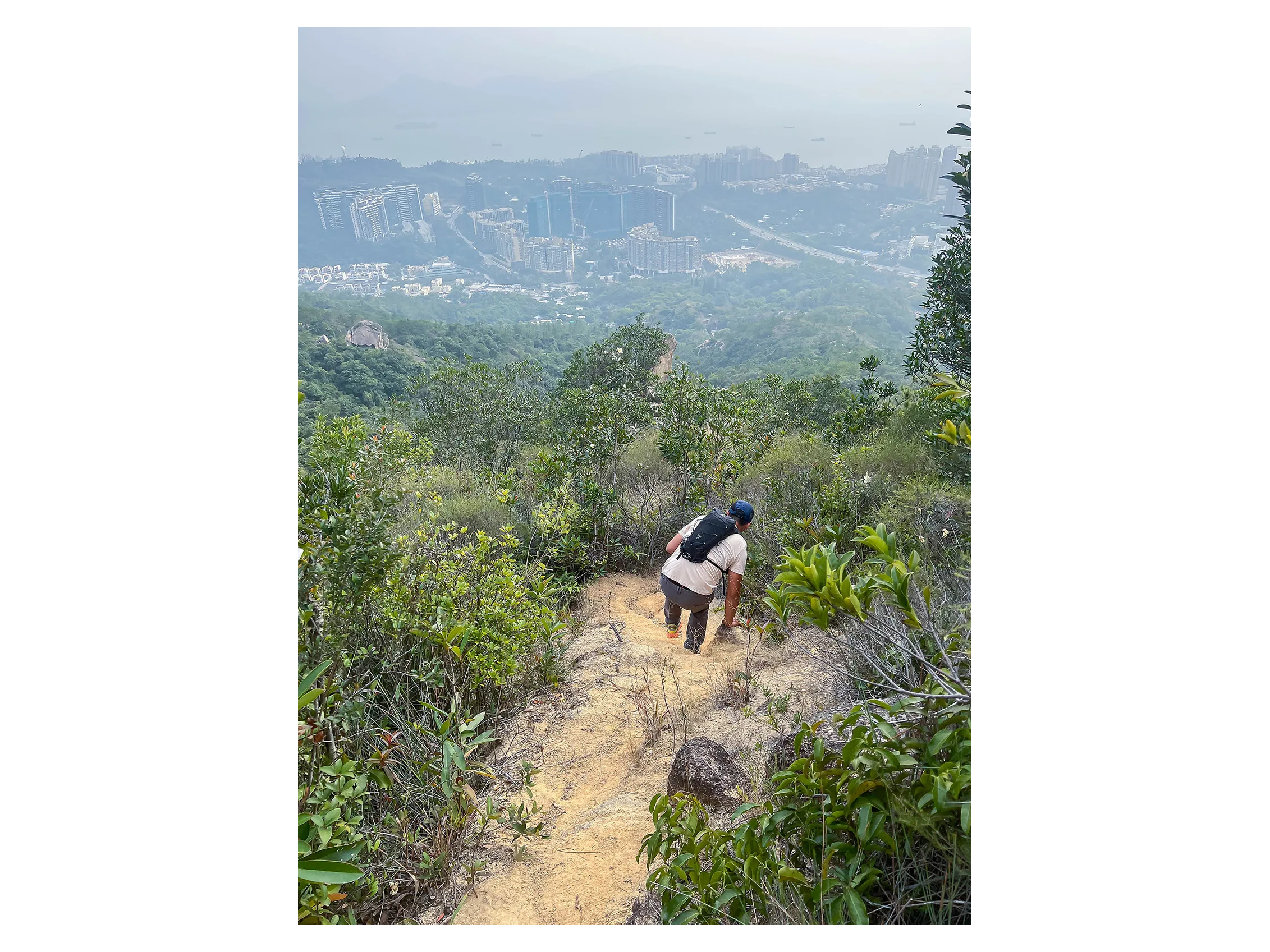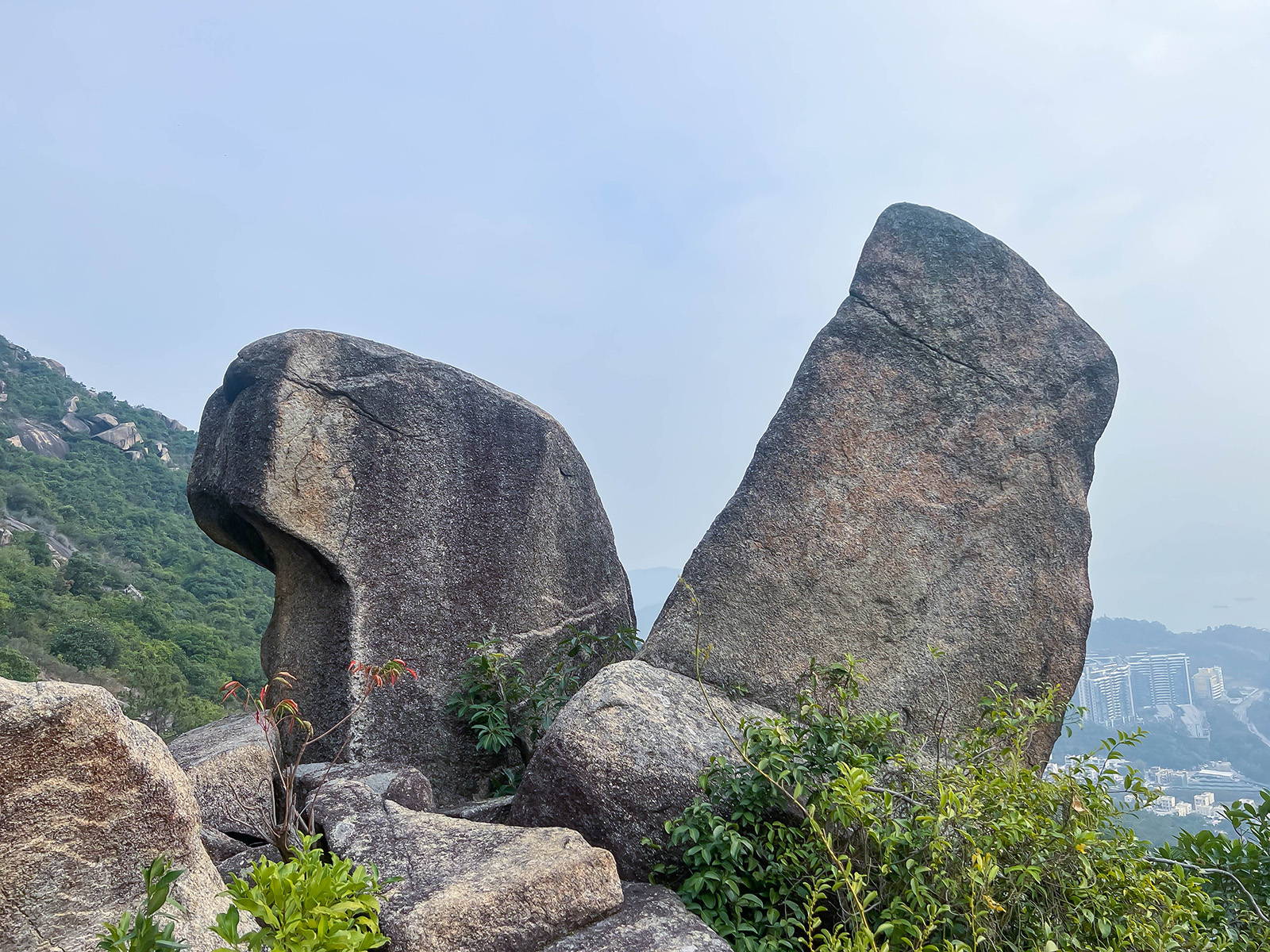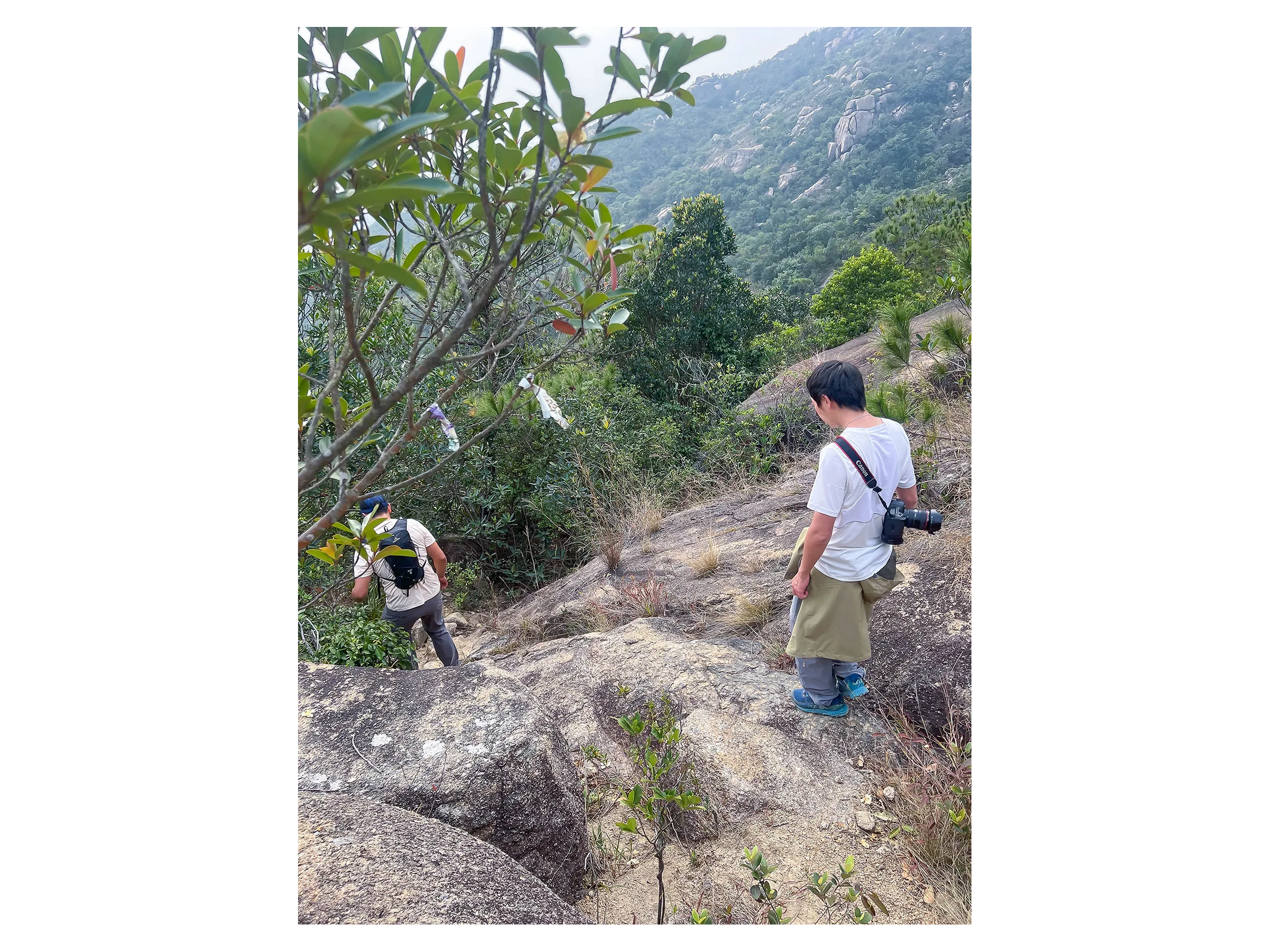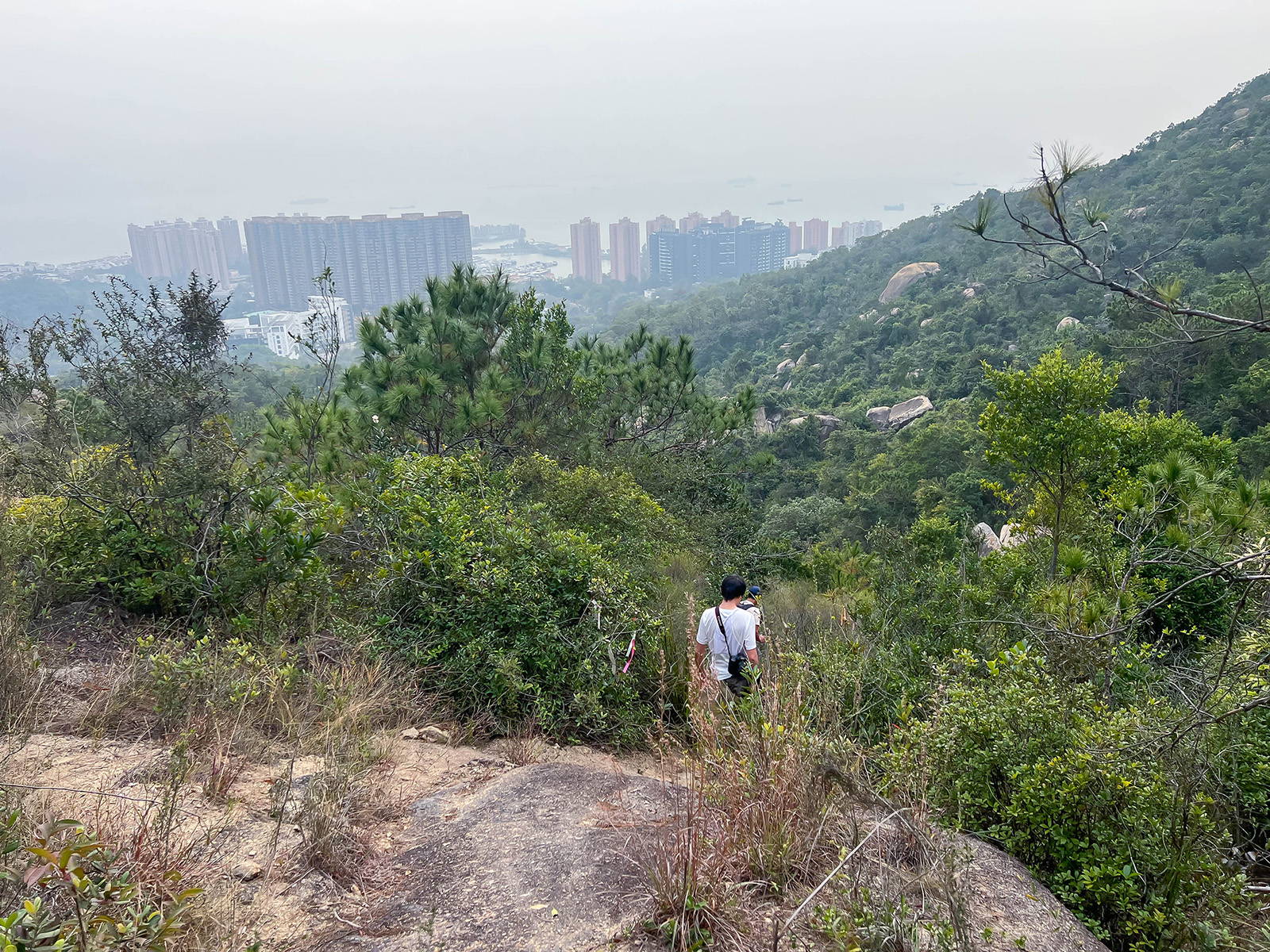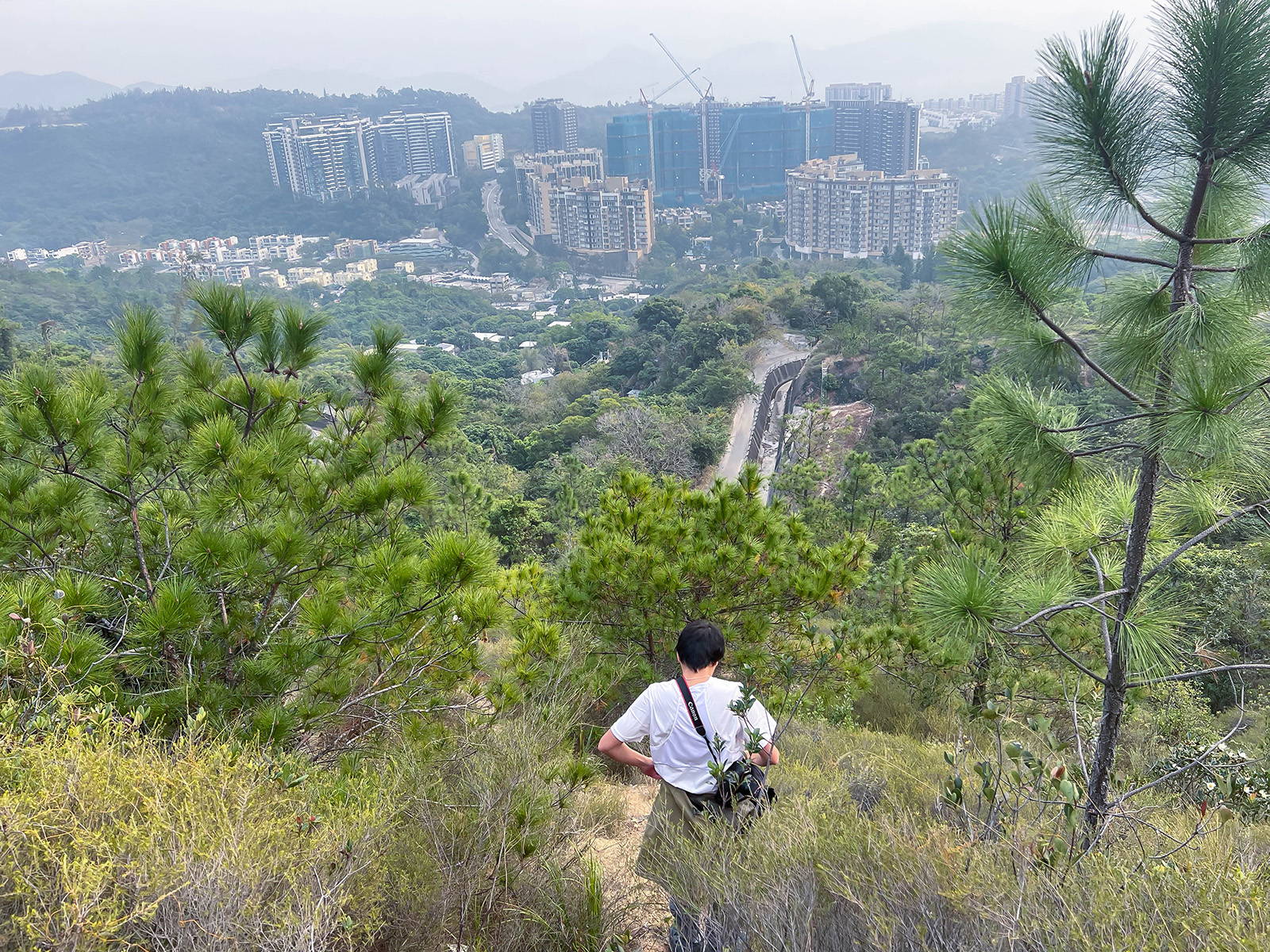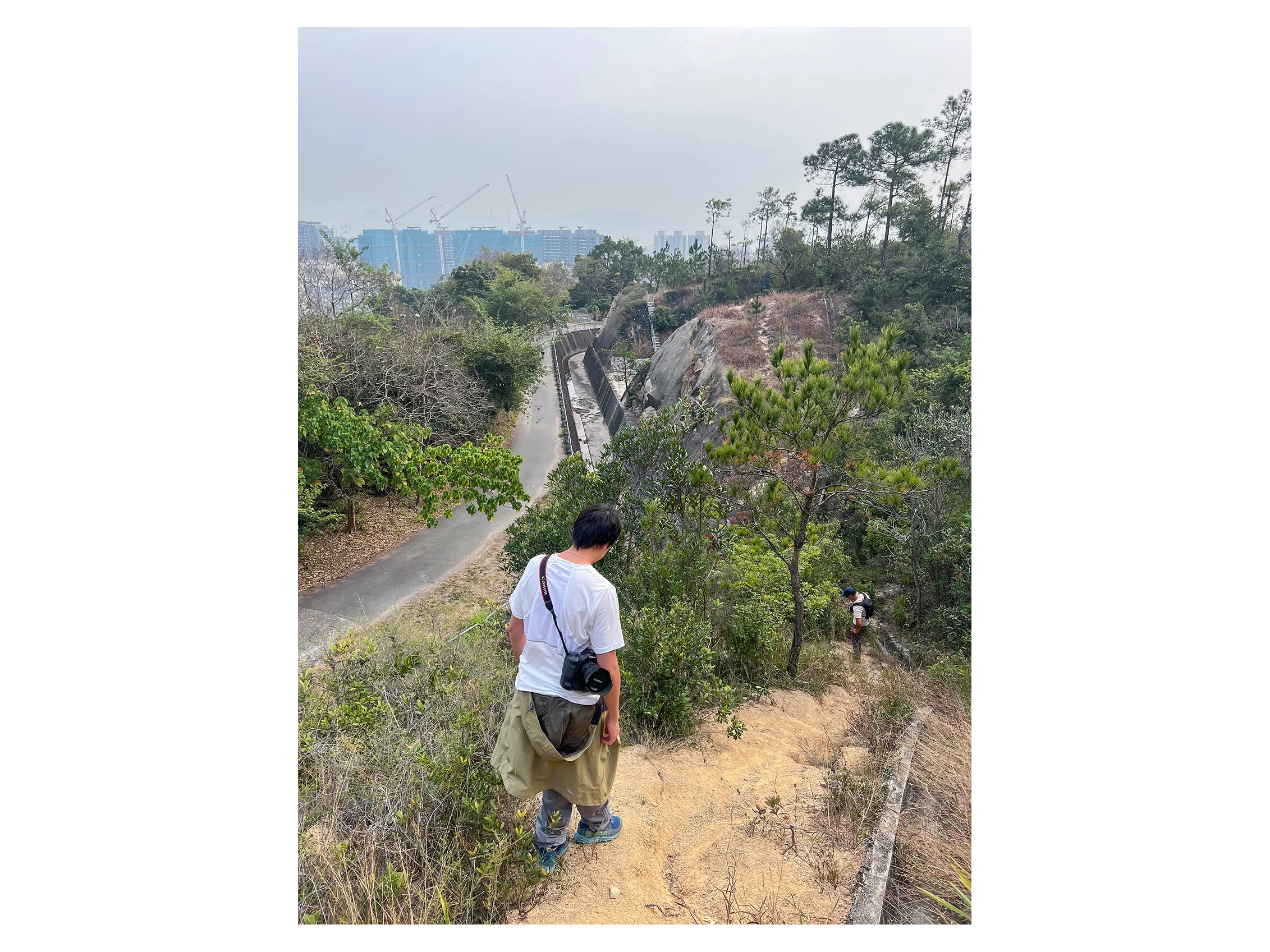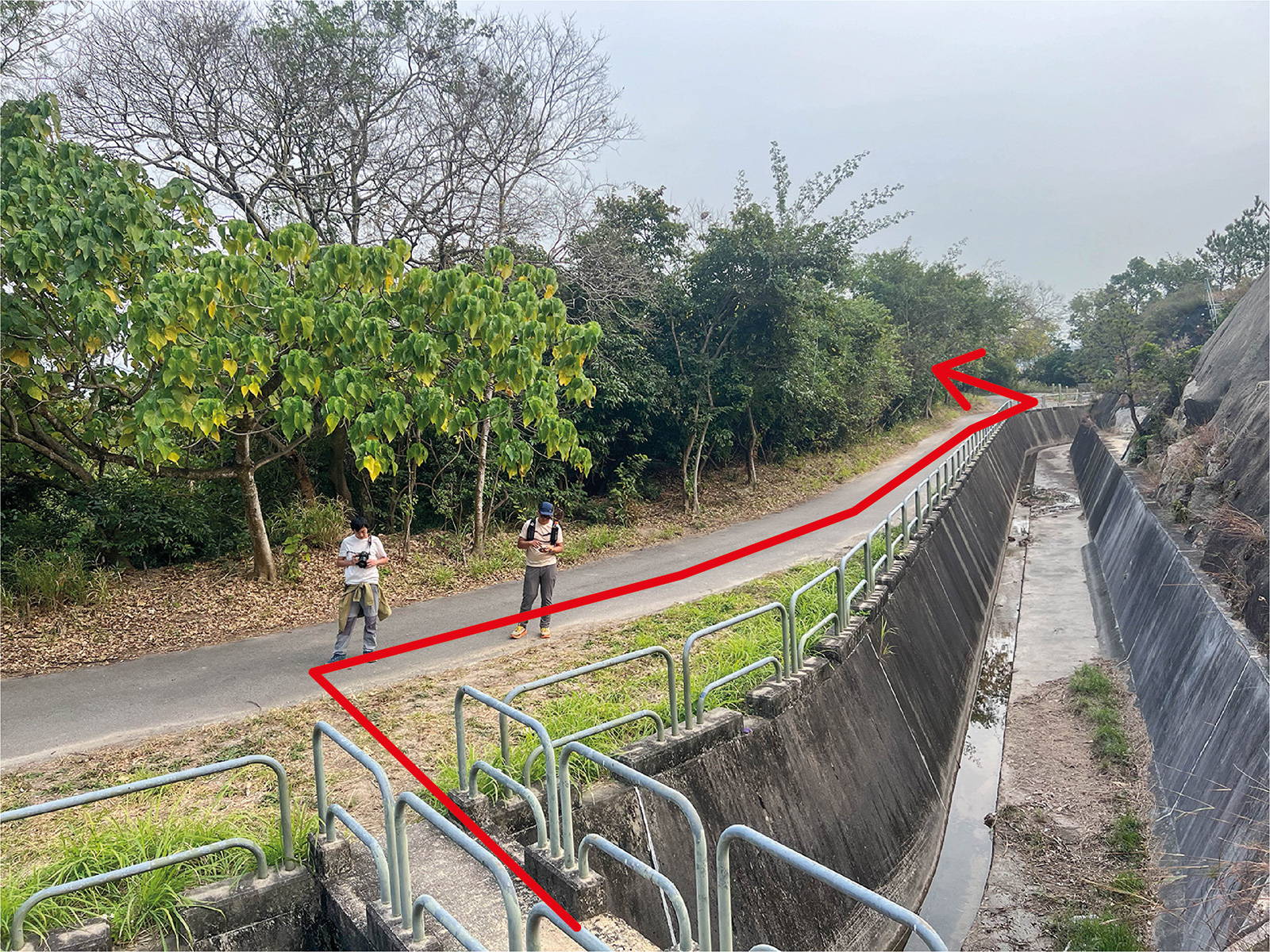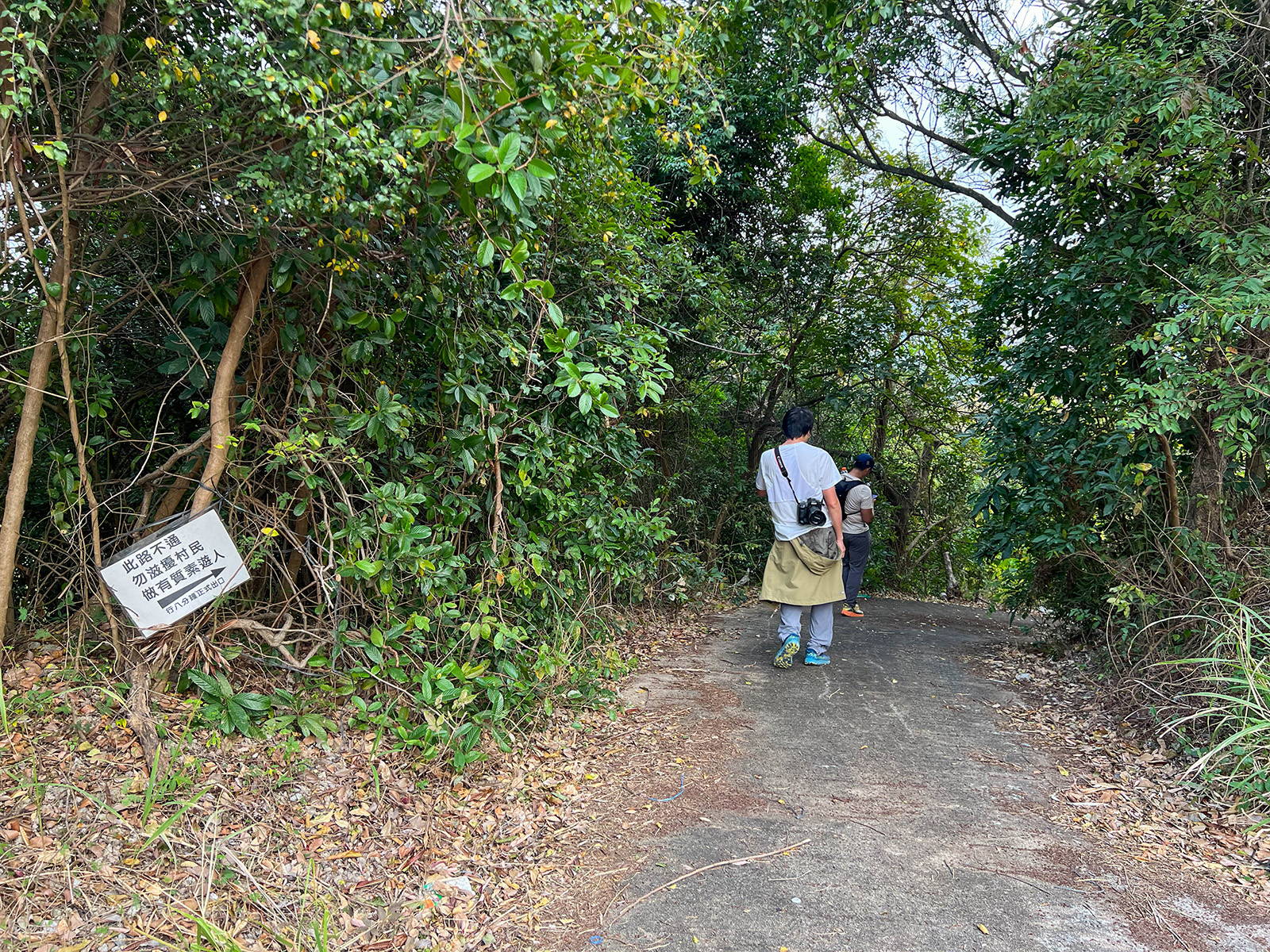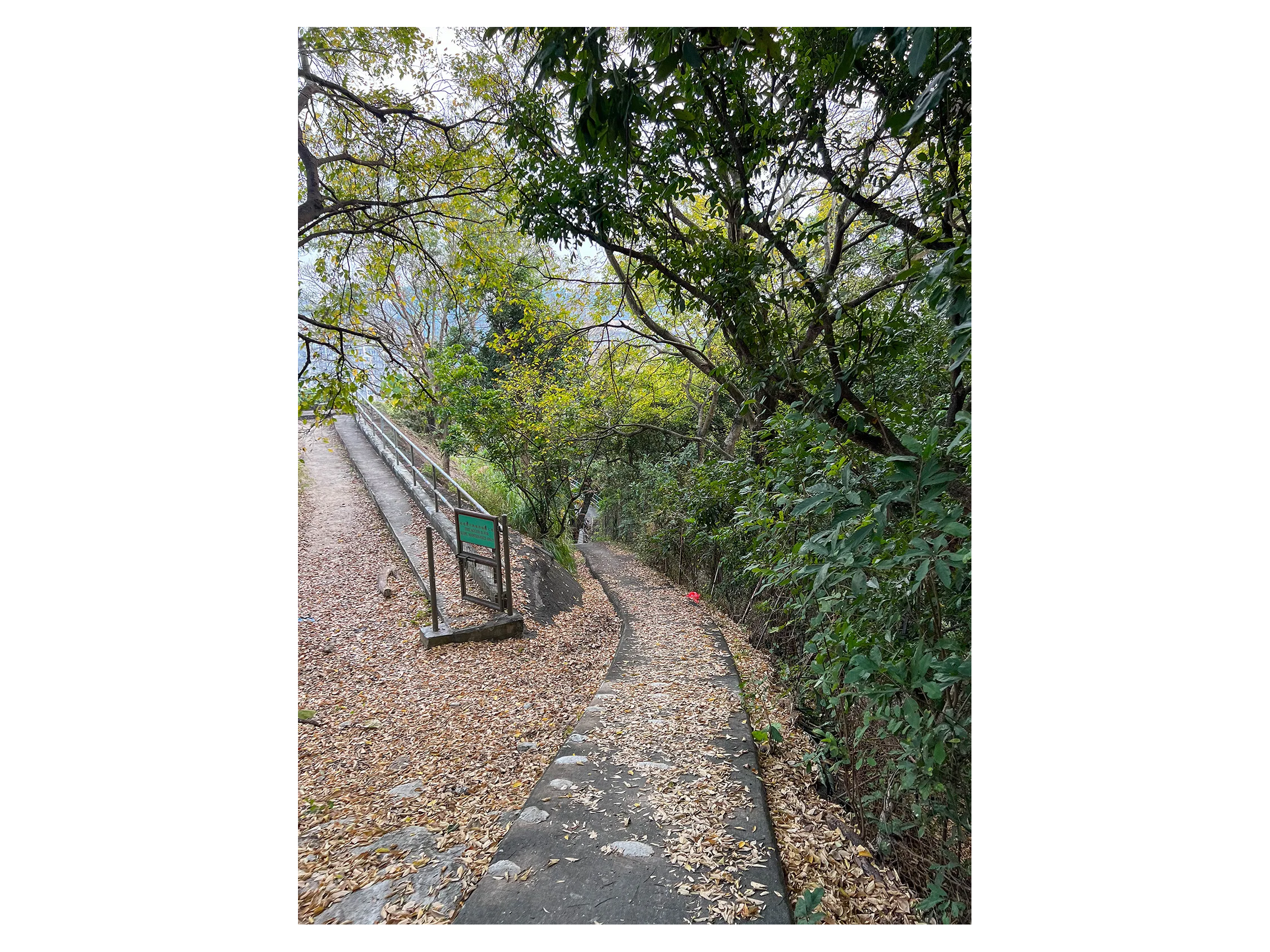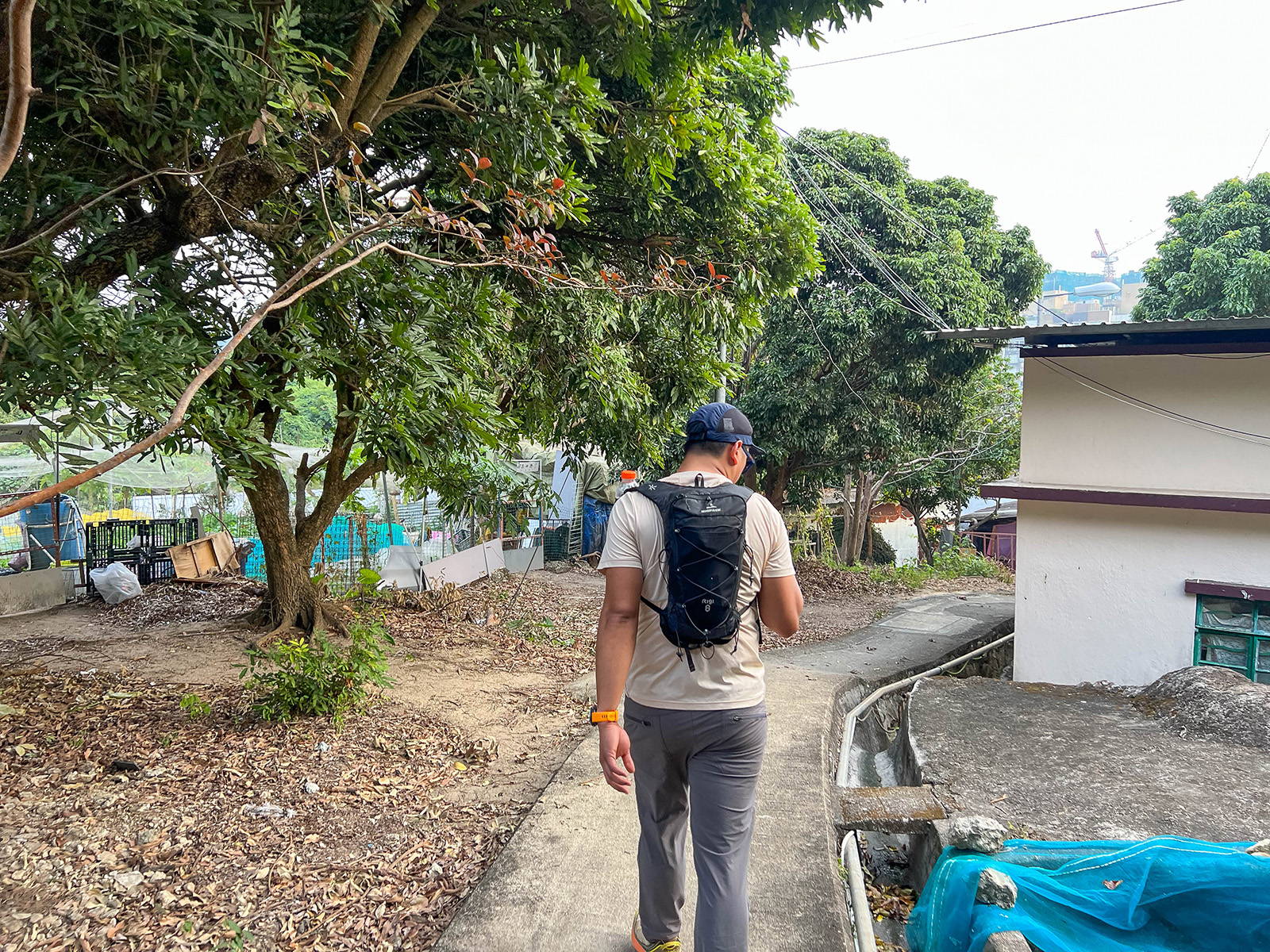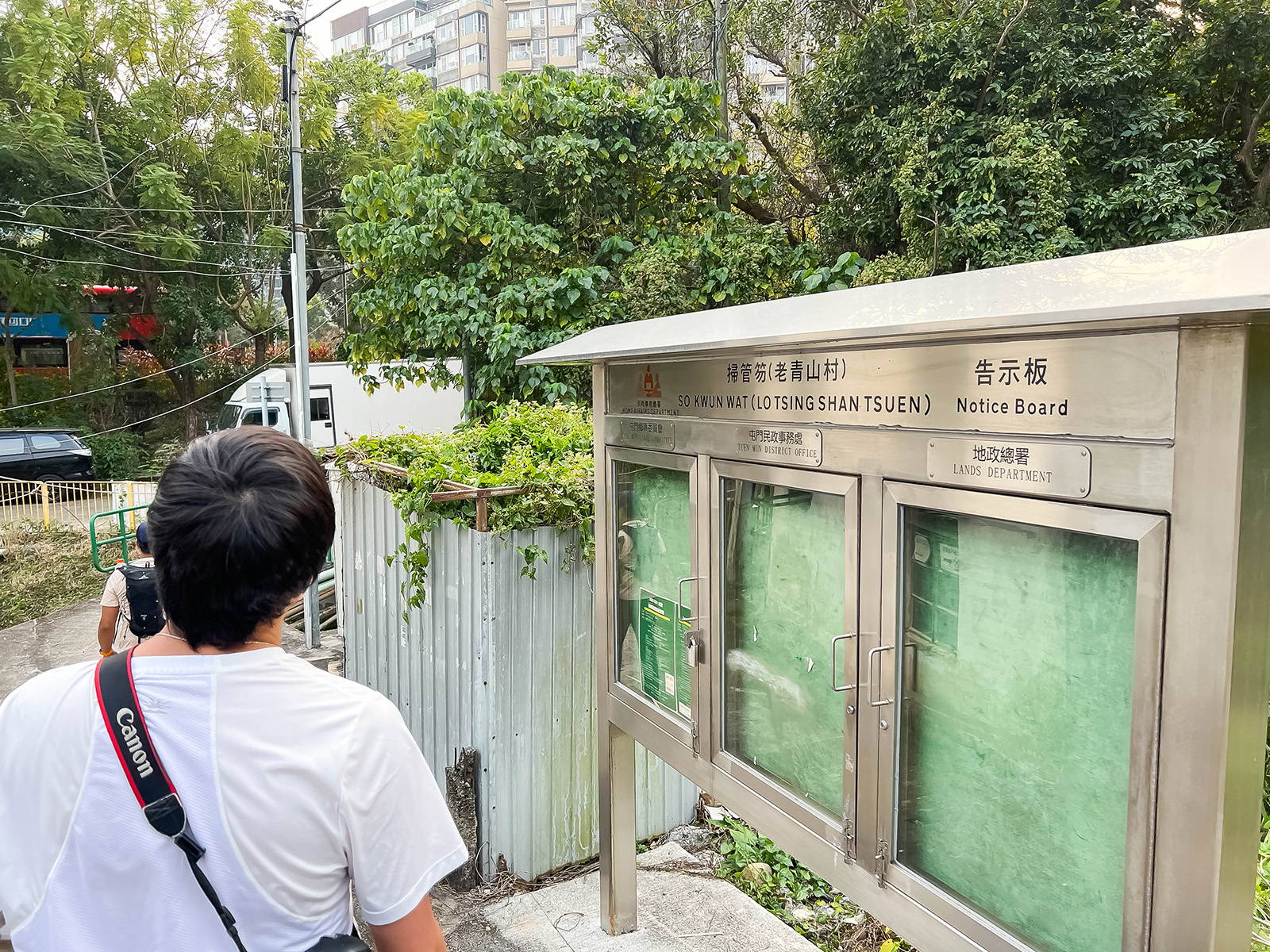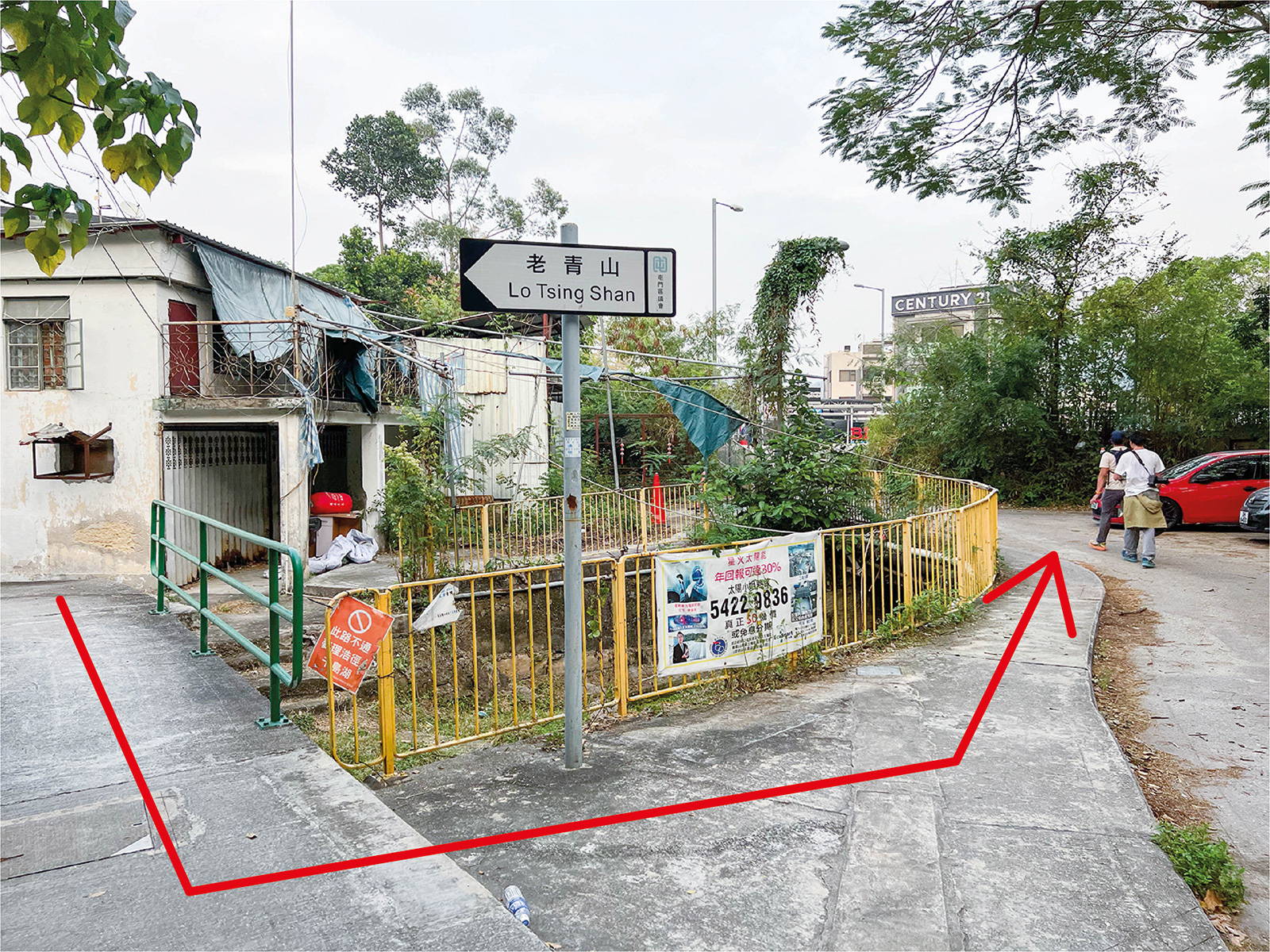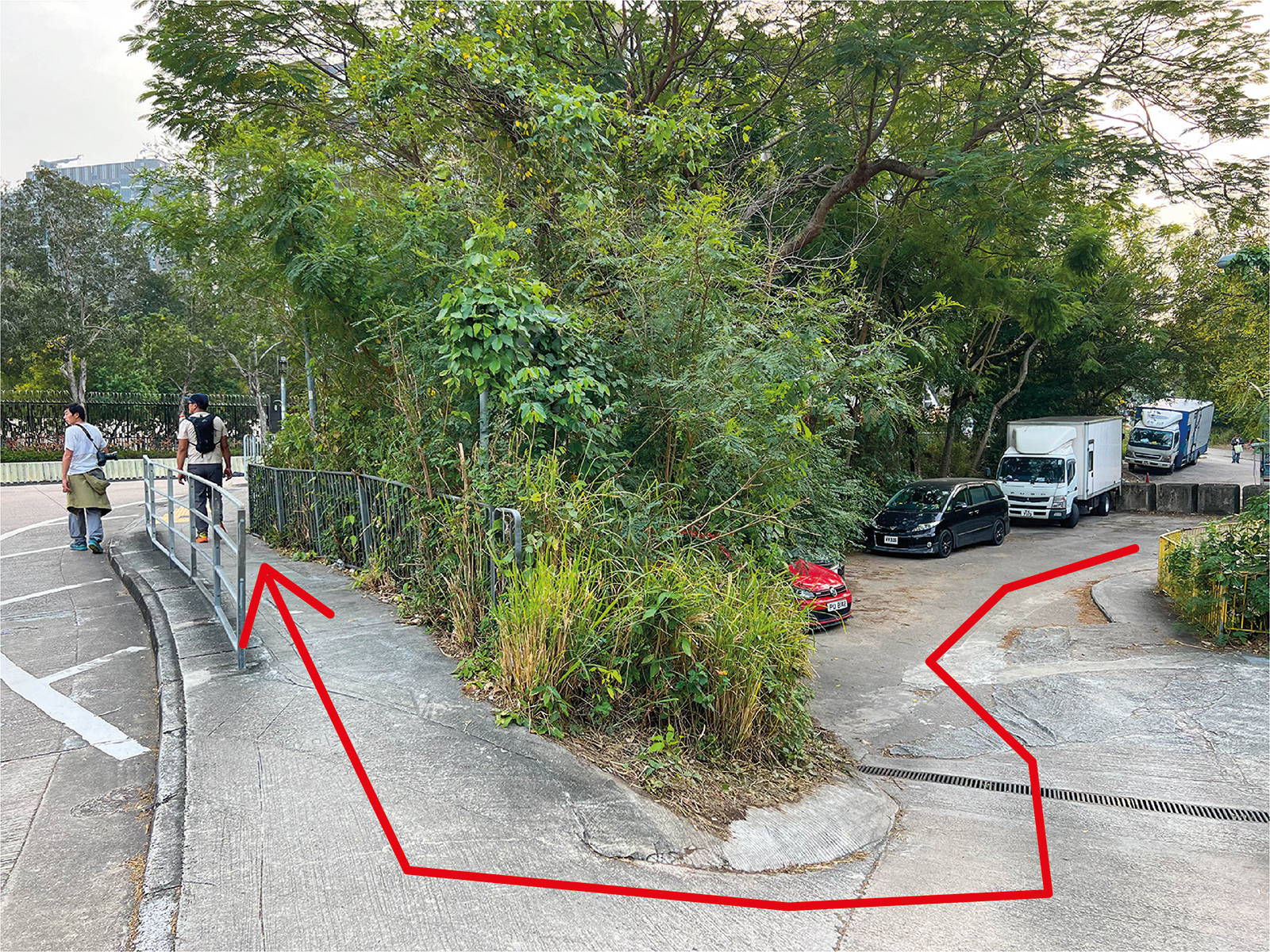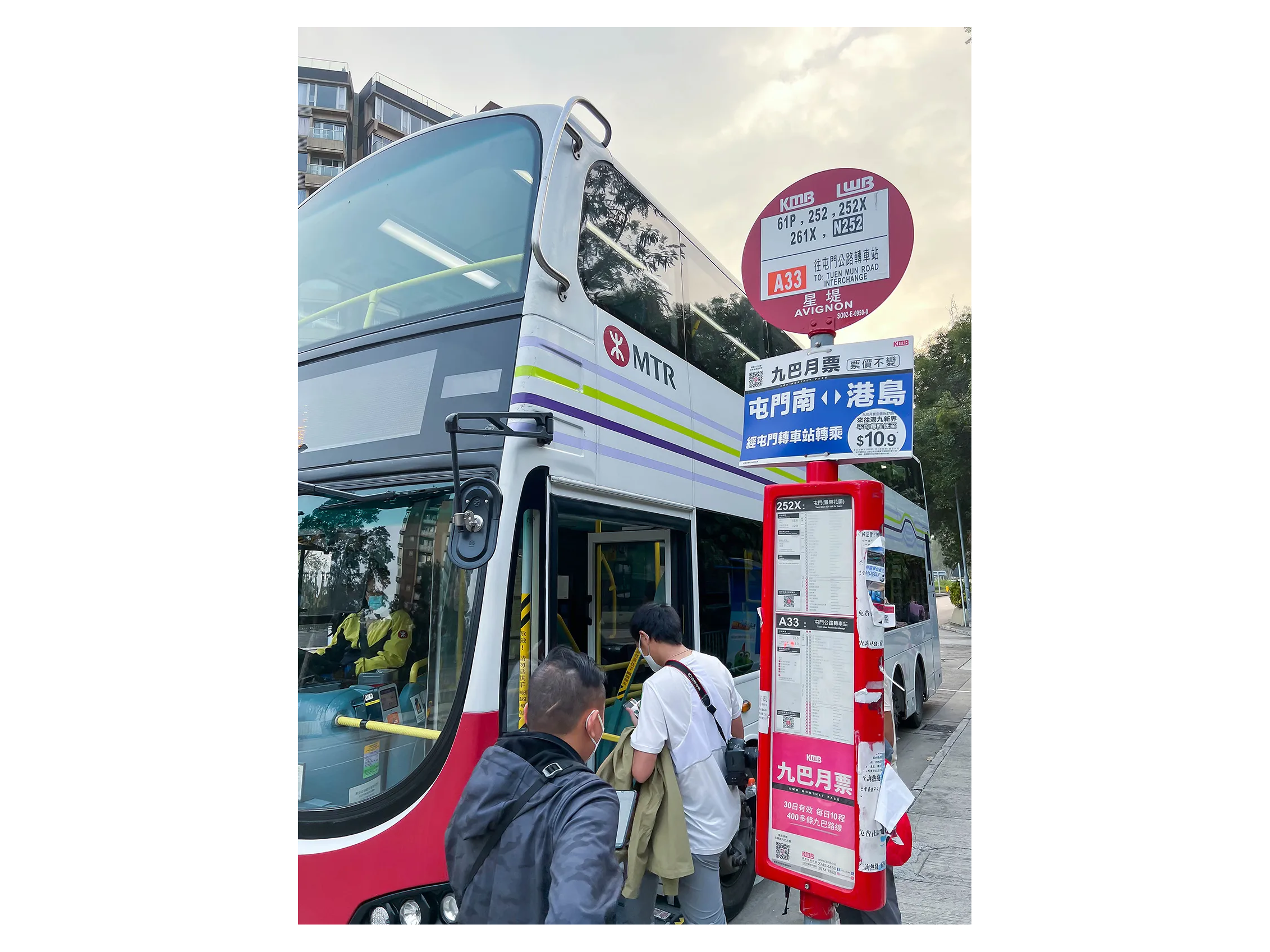 We headed out to Tuen Mun to locate a specific rock formation that resembles the marvel character "Ironman." 
Distance - 6.30km
Duration - 4.5 hours (includes rest & photo)
Difficulty - 4/5  Intermediate to Advance
Starting the hike at MacLehose trail section 10 near Fuk Tong Mansion, we made our way up the country park. 
Heading up a few stairs, and a short walk along the catch water at MacLehose Trail Section 10, we reached the trail leading up to our destination. 
The trail climbs up gradually along a mixture of dirt paths and stone step stairs before heading out onto an open trail. There are plenty of sitting areas and numerous spots to take photos during the climb. 
Keep in mind to be careful while exploring the outer sections of the trail along the rocks, although it is a great spot for a picture, safety is a priority.
The trail is well-maintained and has plenty of ribbon markers which makes the journey straightforward.
The views of the neighboring mountain and open landscape can be seen along the way. 
We passed by a few interesting rock formations; Alarm Clock Rock and Toucan Rock before reaching Ironman Rock. 
The trail section leading closer to Ironman Rock has a few slightly steep descend along dirt trails filled with tiny stones that can be slippery. 
Once we are finished taking photos at Ironman Rock, we continued to follow along the trail heading towards Kau Keng Shan, where a beacon can be seen from afar.
There are overgrown trails along the way but aren't difficult to get by.
Before reaching Kau Keng Shan, we saw another rock formation called "The bed of Heavenly Queen" a huge, flat surface rock along the trail. 
The climb up Kau Keng Shan is considered to be moderate along dirt paths and a few stone steps. 
There is no summit point at Kau Keng Shan, however, if you continue up, you will reach a beacon that also offers a view. 
We took the stairs down towards the helipad before making our way back on the trail. 
Our exit route is along 九管左脊 which merges back onto MacLehose Trail Section 10 catchwater area. 
This trail can be challenging as there are climbs along the steep rocky section and slippery dirt paths filled with tiny stones. 
The trail is not all the way steep, there are sections along flat trails. 
Continue to head down towards the catch water, but be careful along the last descent as the trail is slightly steep and slippery. 
Once you are back on MacLehose Trail Section 10 catch water section, turn right, and walk a few meters and you will find a way down towards the village on the left side. 
Continue to follow the pathway down towards Lo Tsing Shan Tsuen, from there the bus stop back to Tuen Mun MTR station is a few meters away. 
Bring at least 2 liters of water and a few snacks on this hike. 
Wear comfortable hiking shoes with good grip, it can help tackle the slippery sections of the trail.