Wilson Trail Section 4 | Tseng Lan Shue to Sha Tin Pass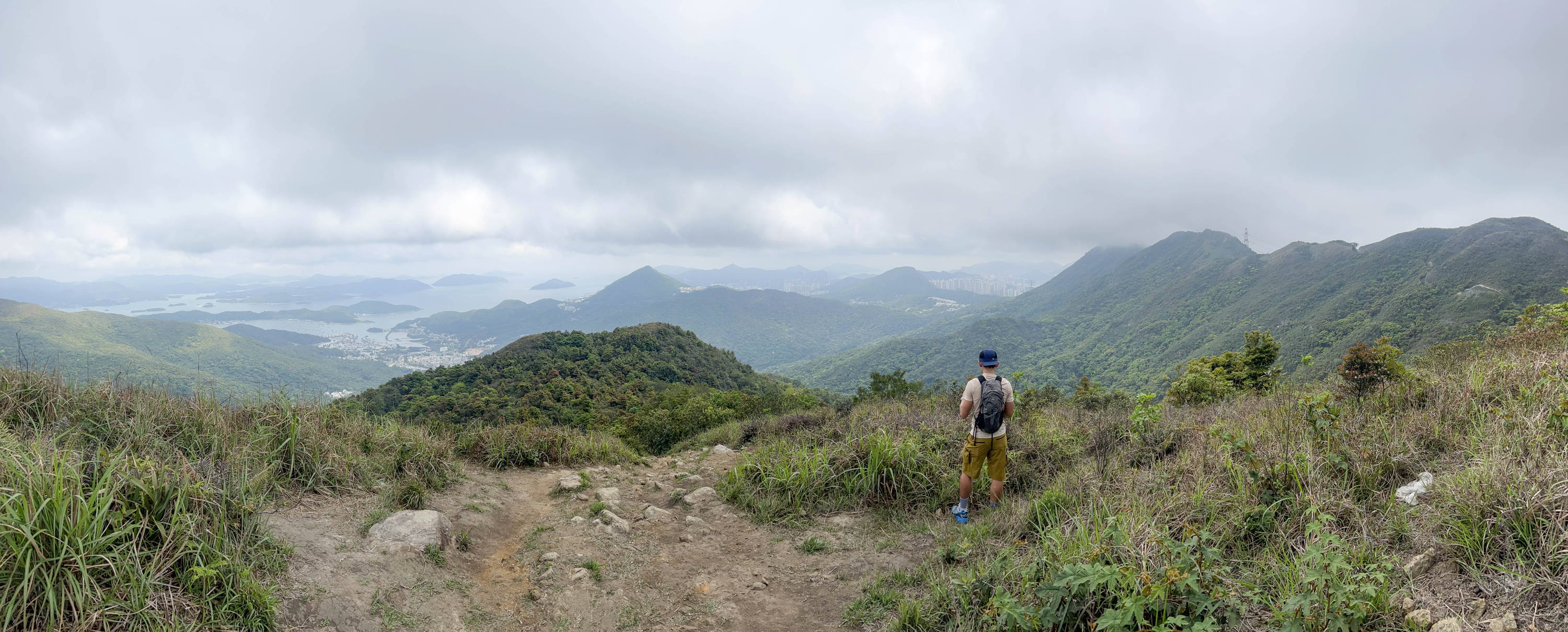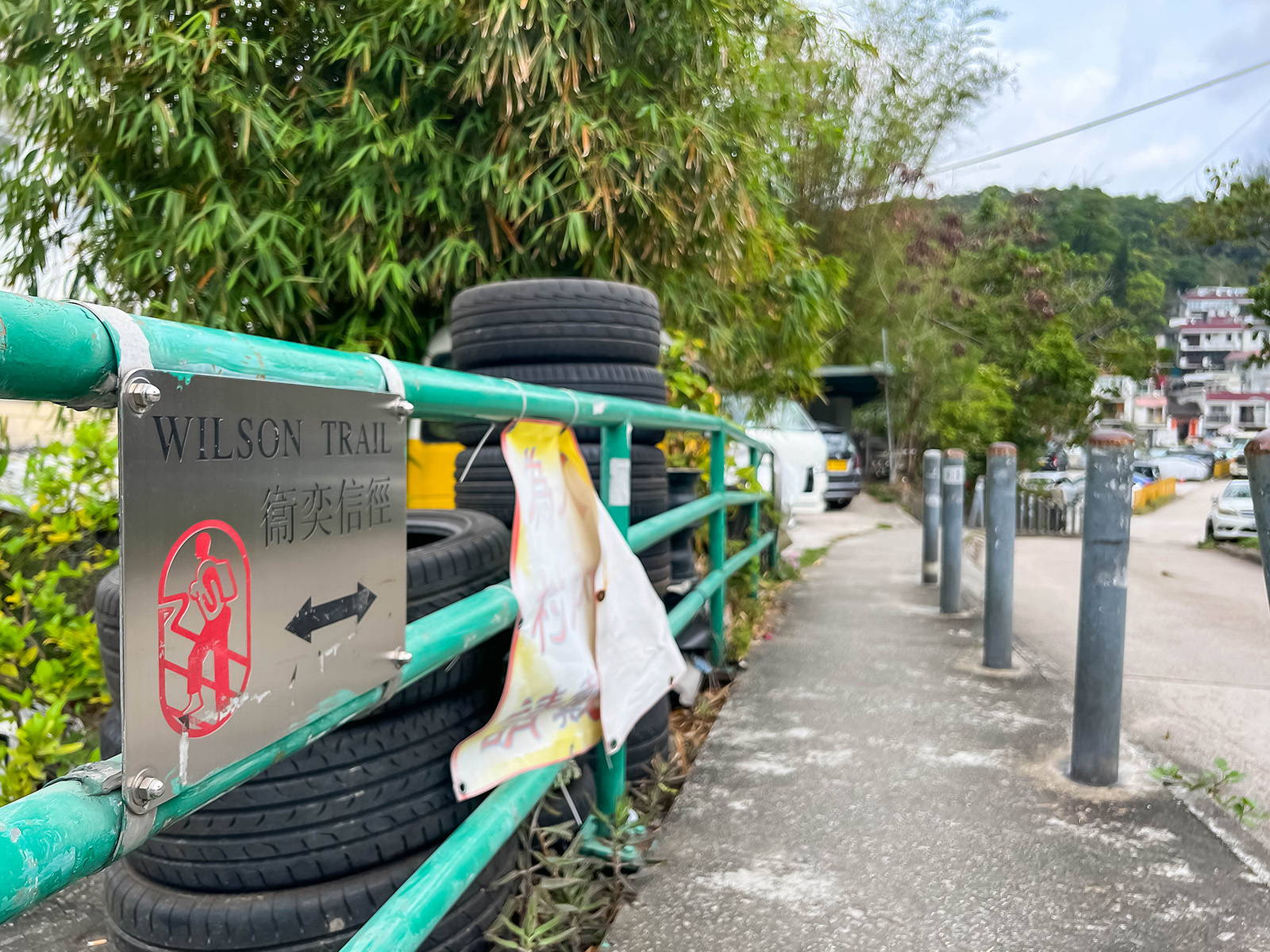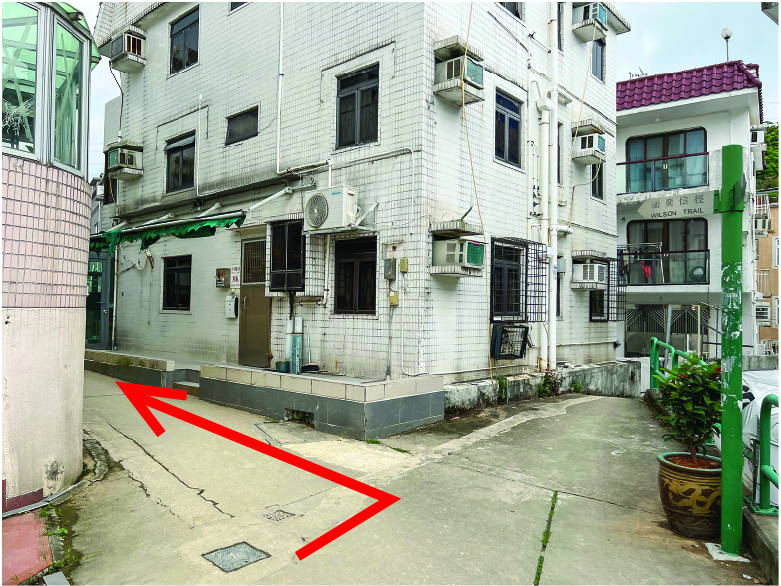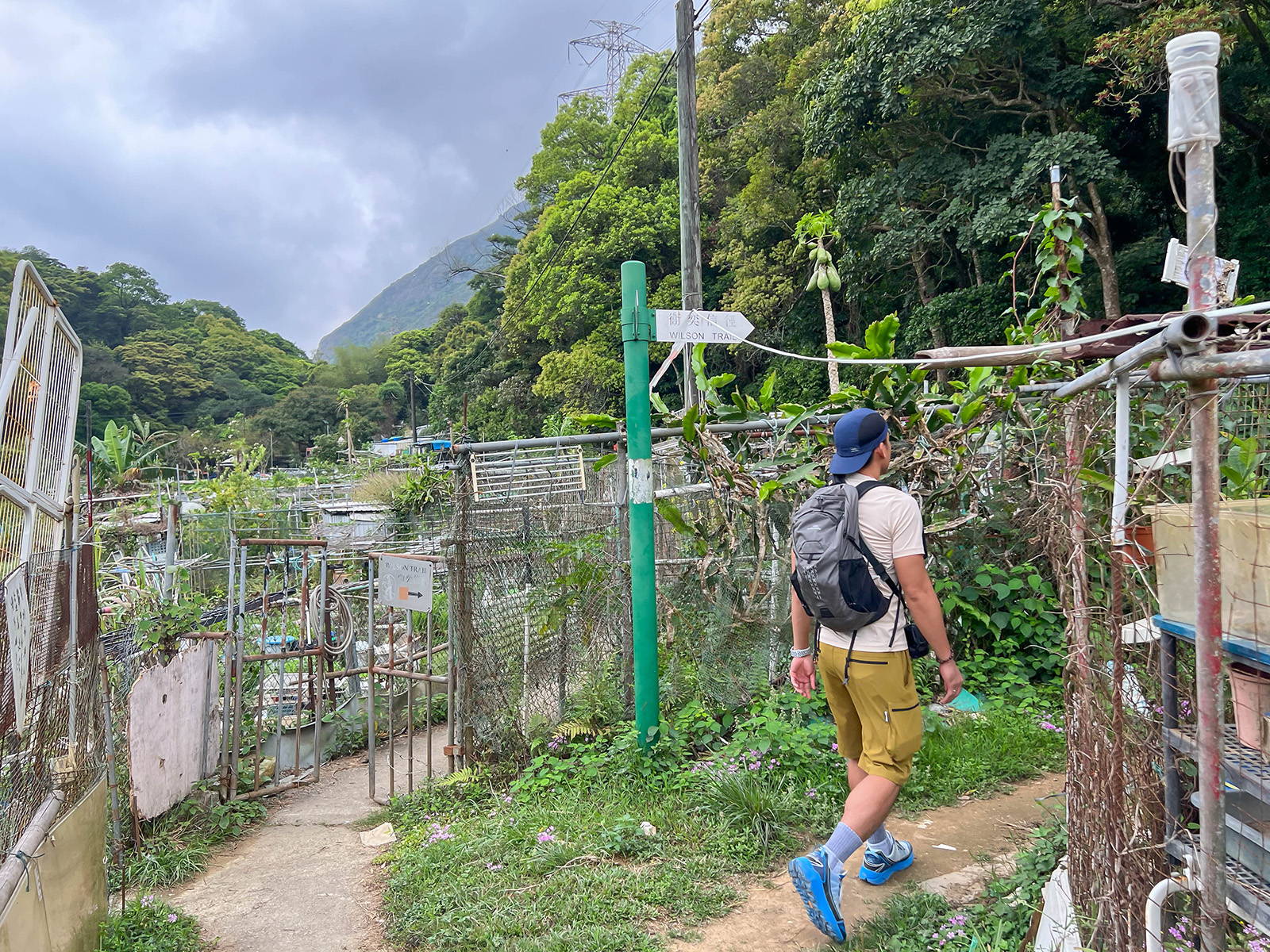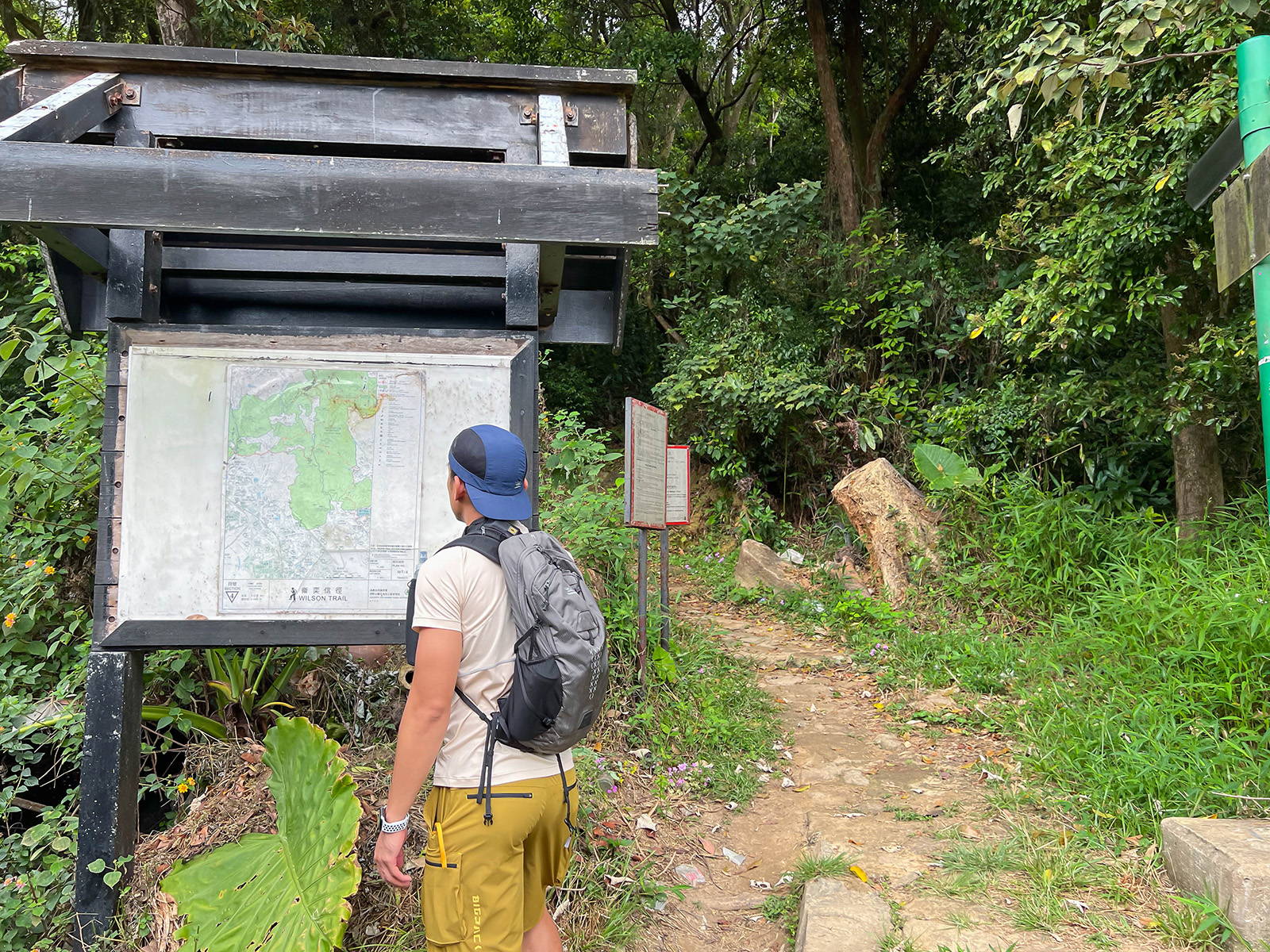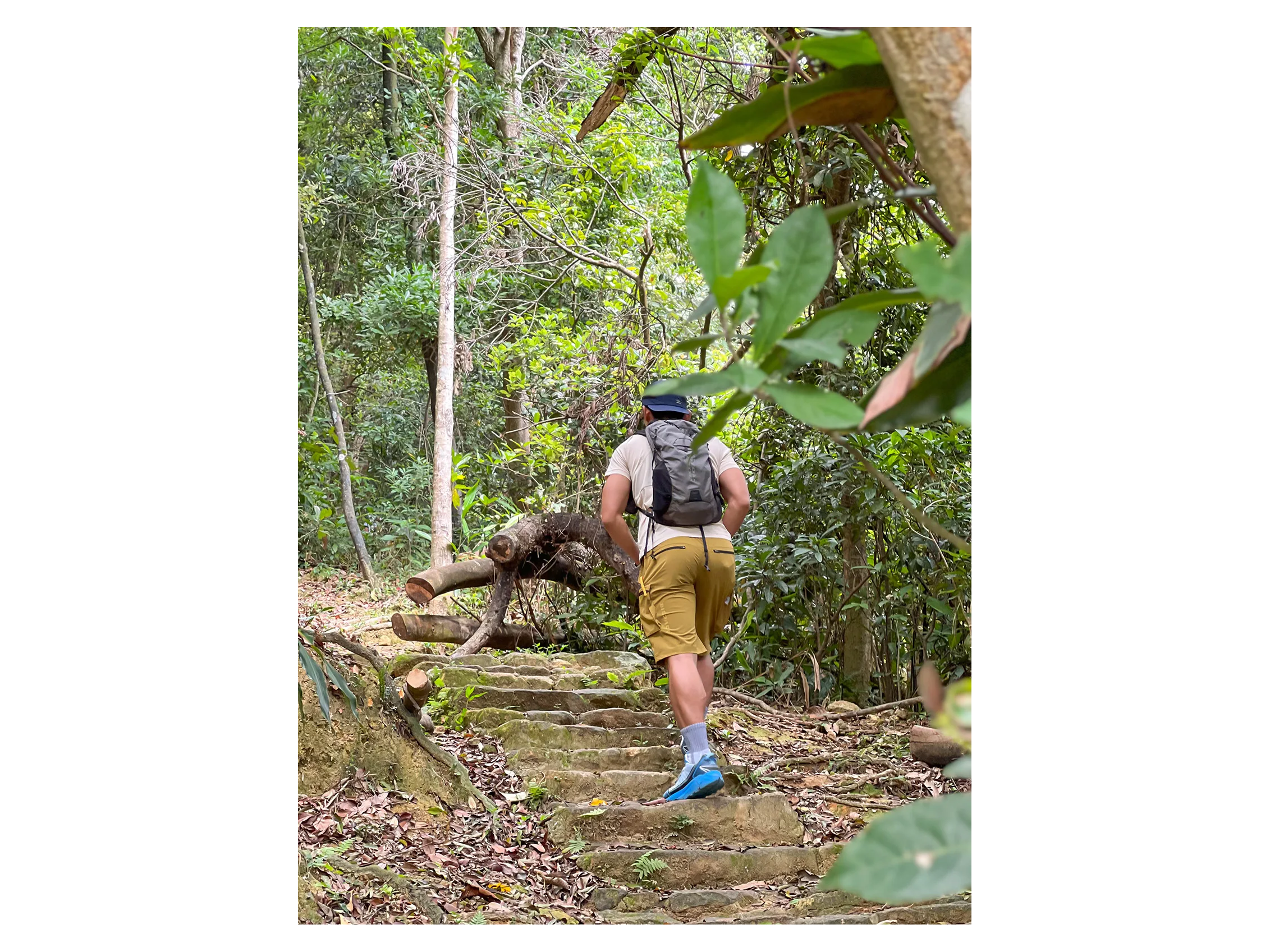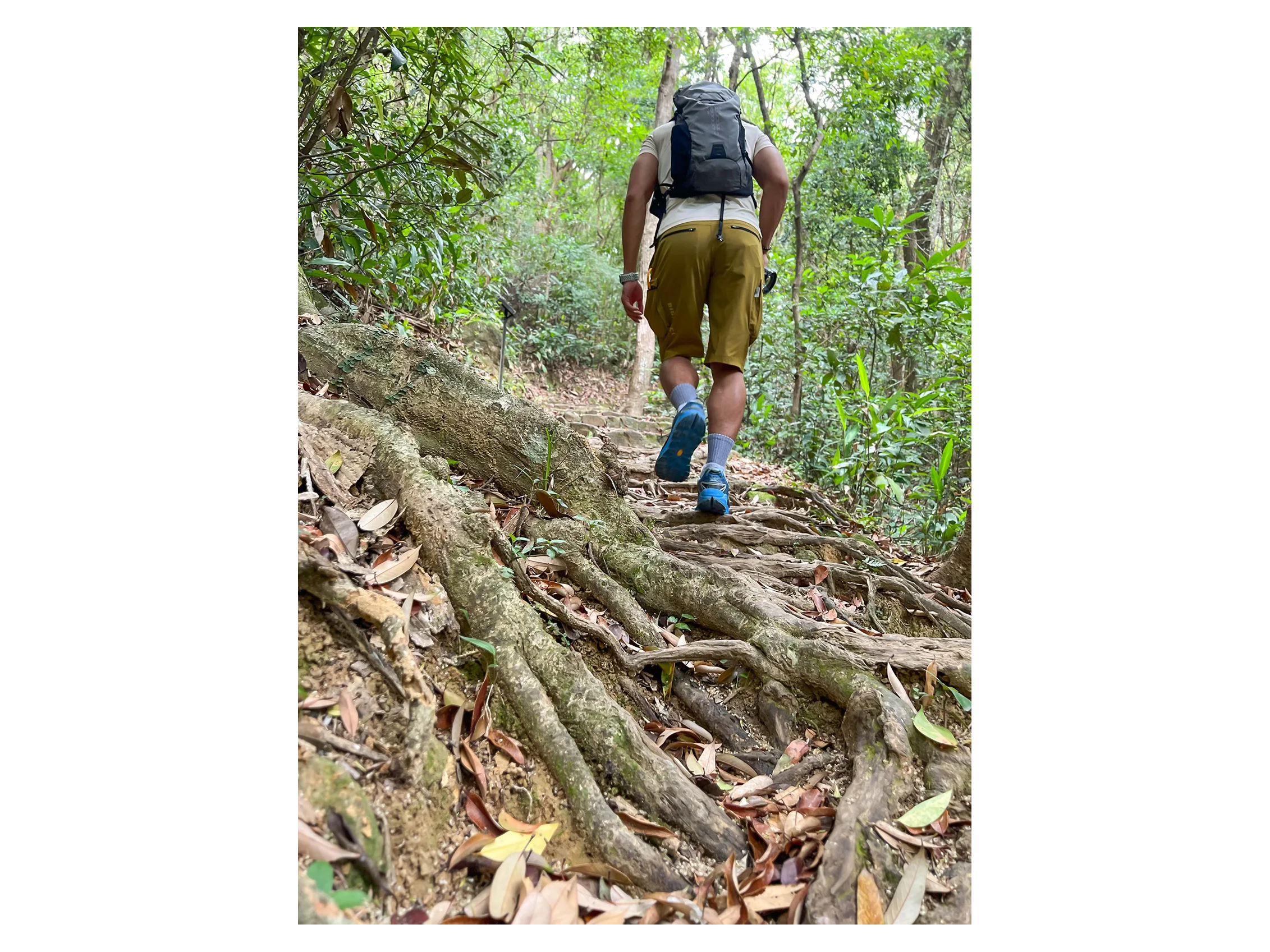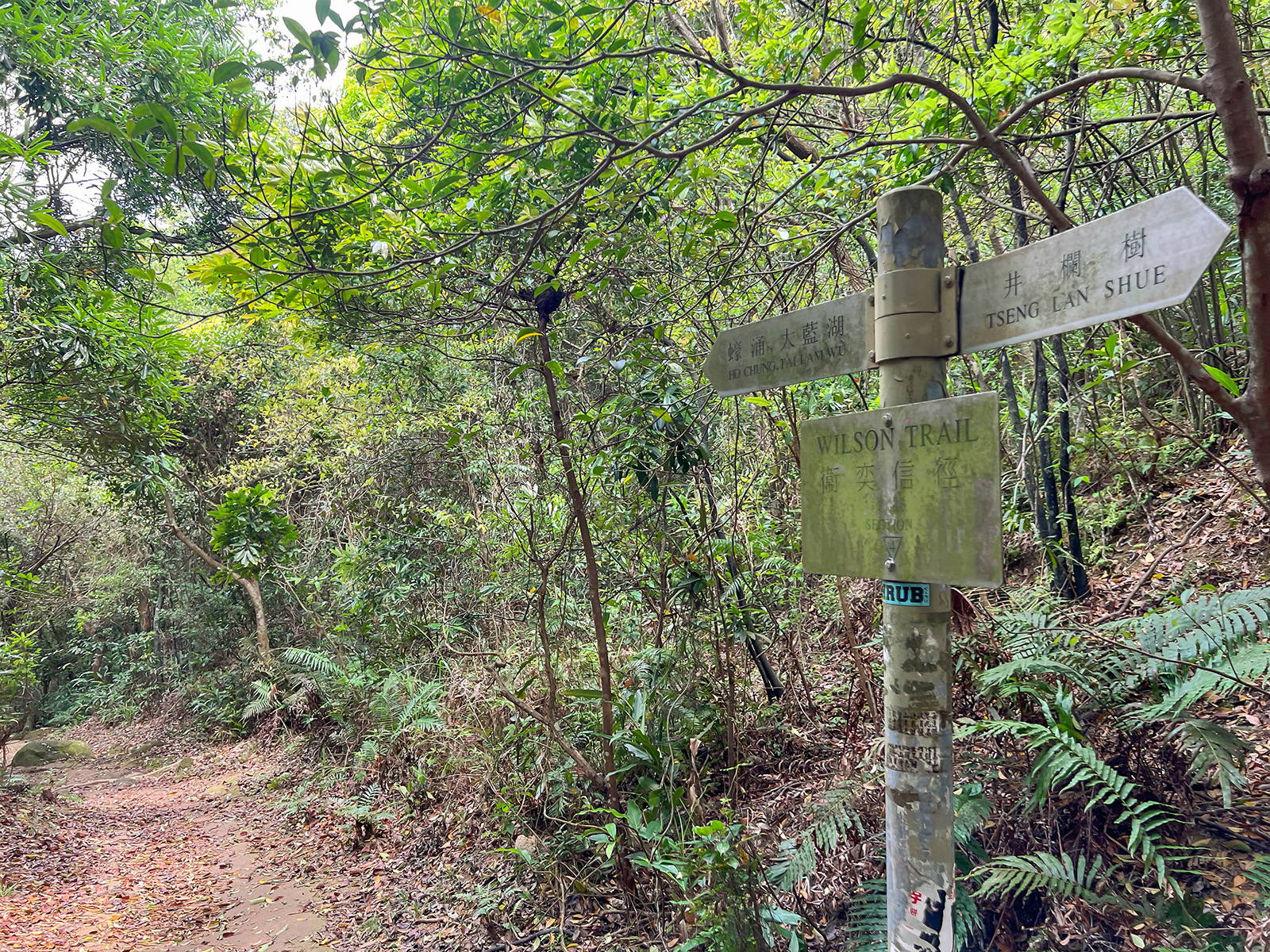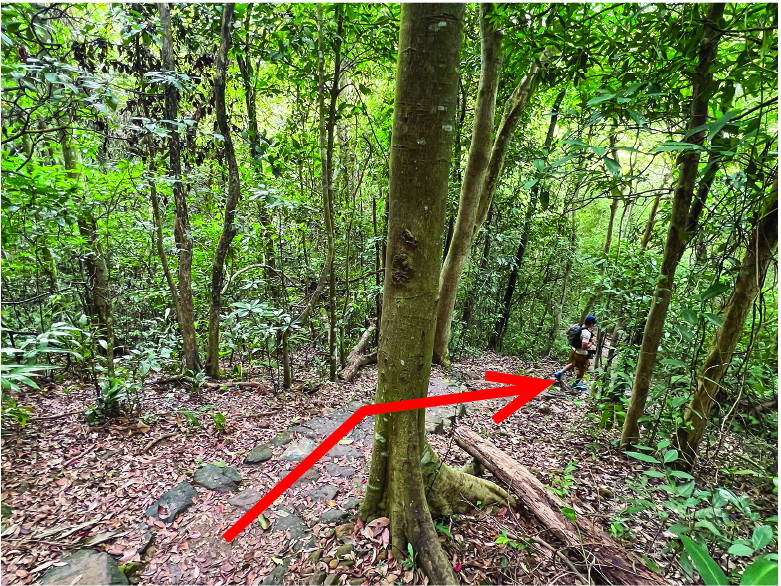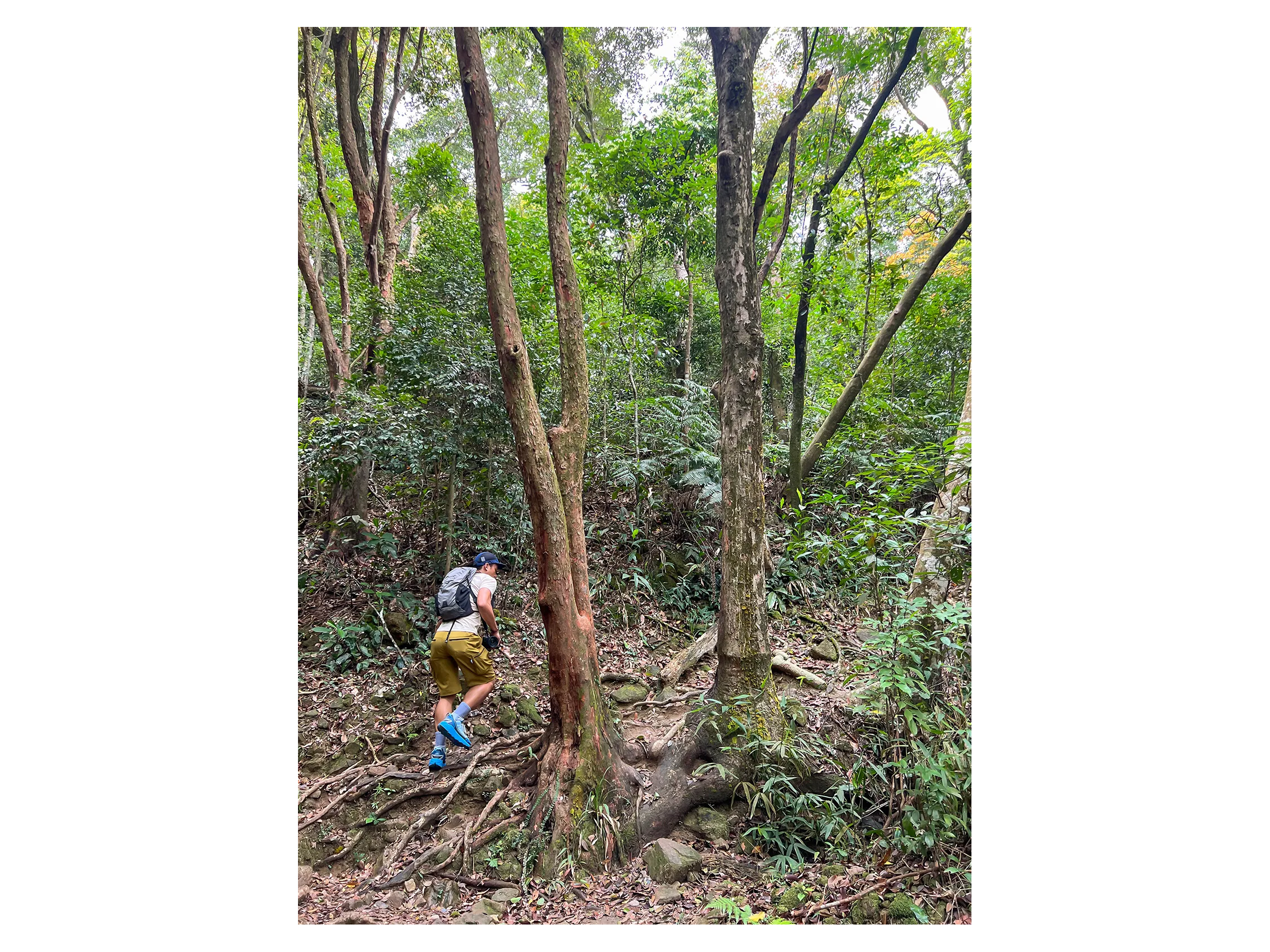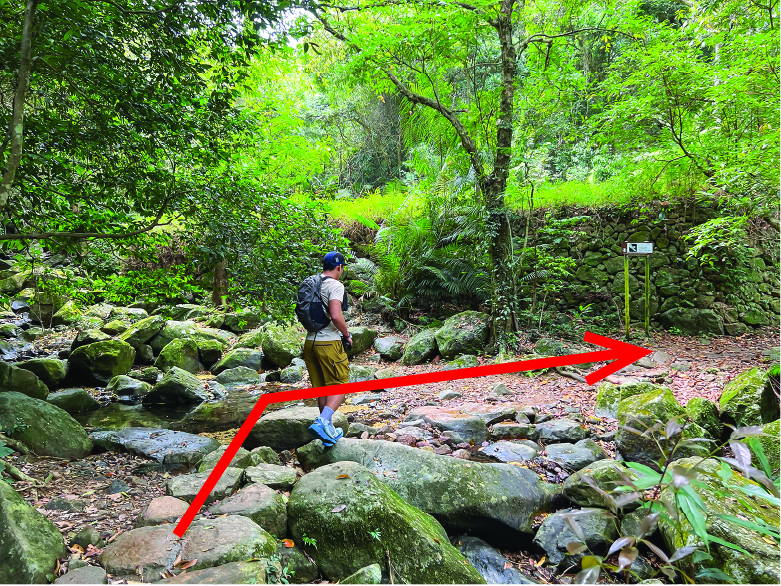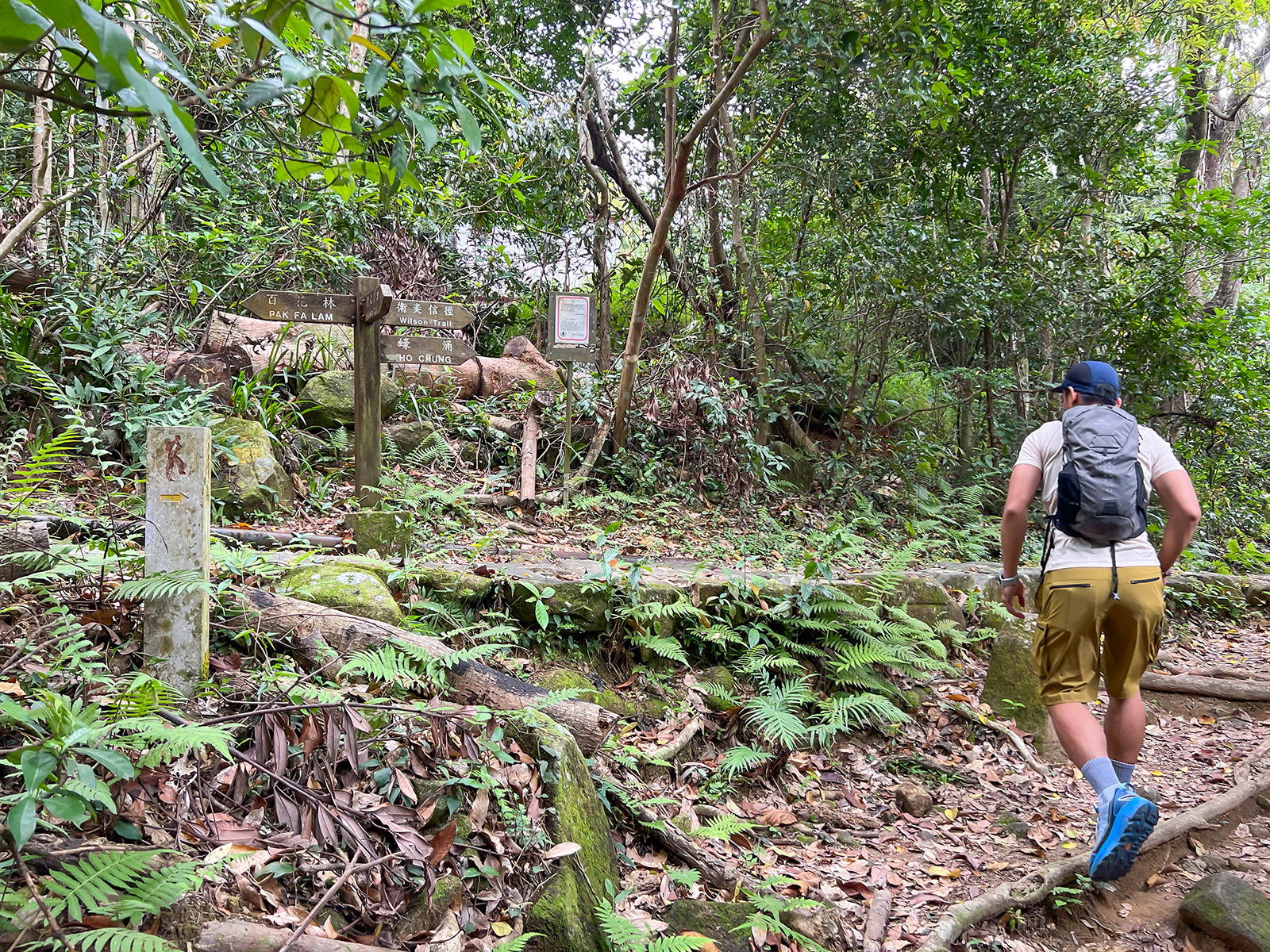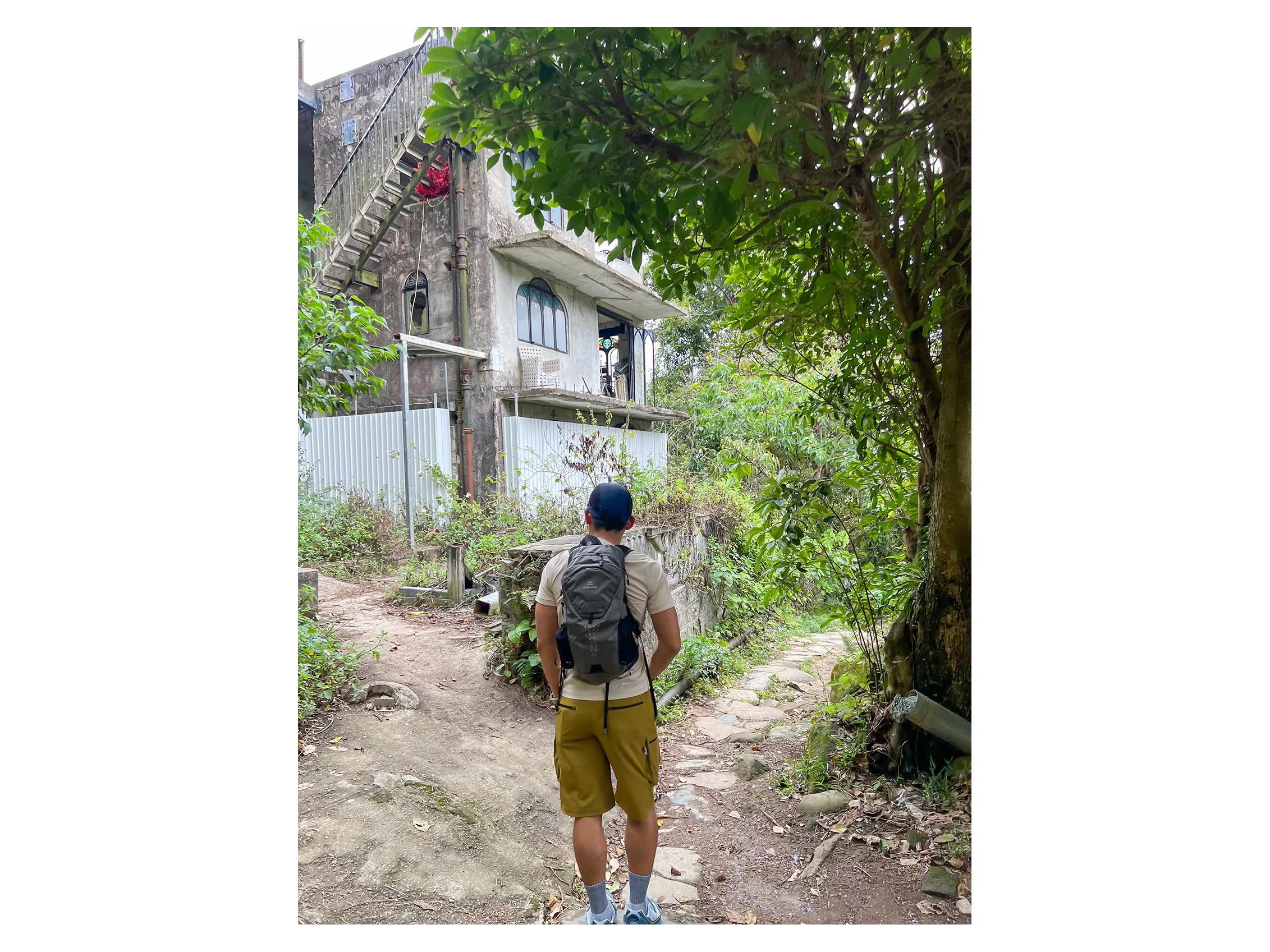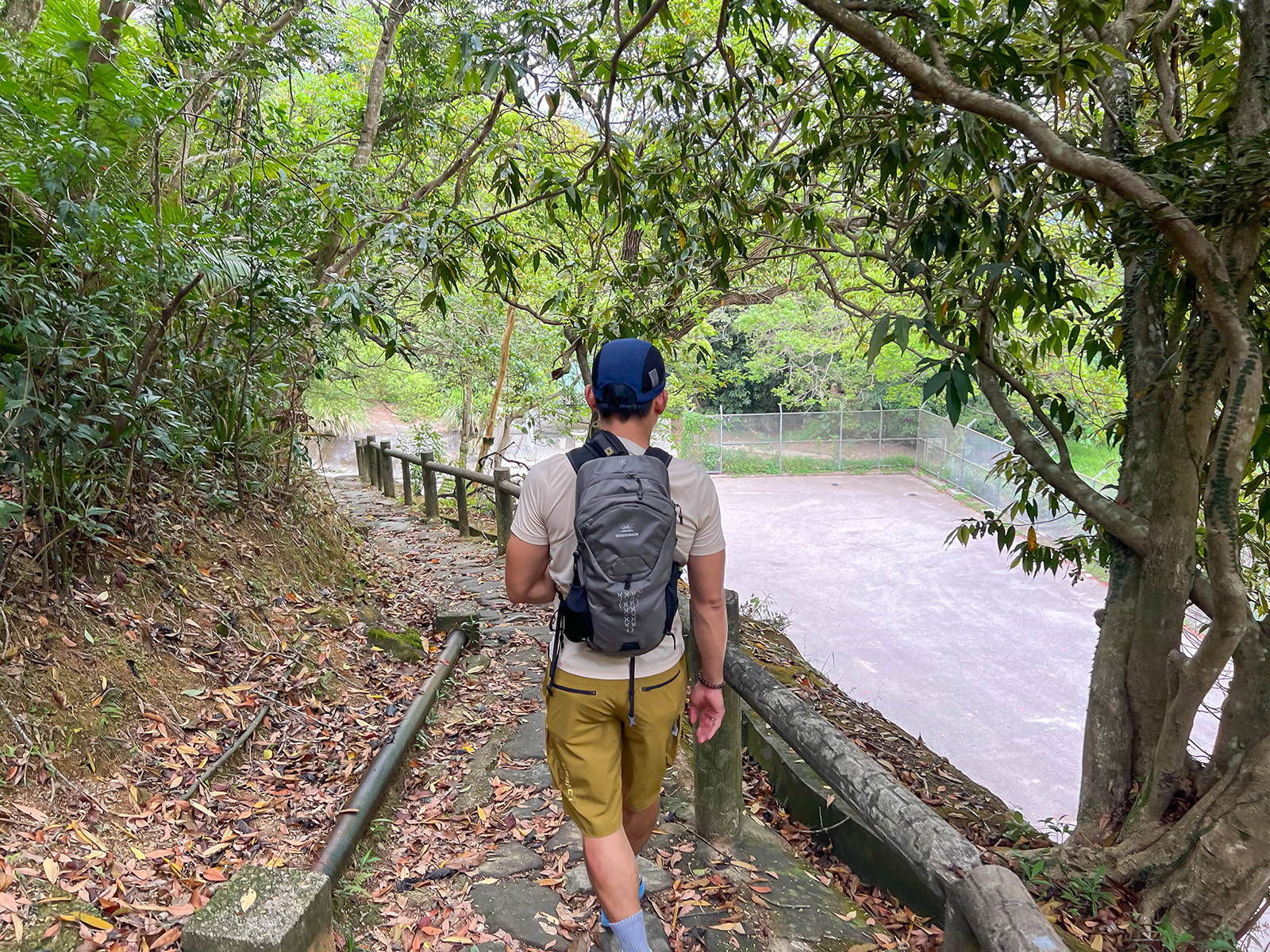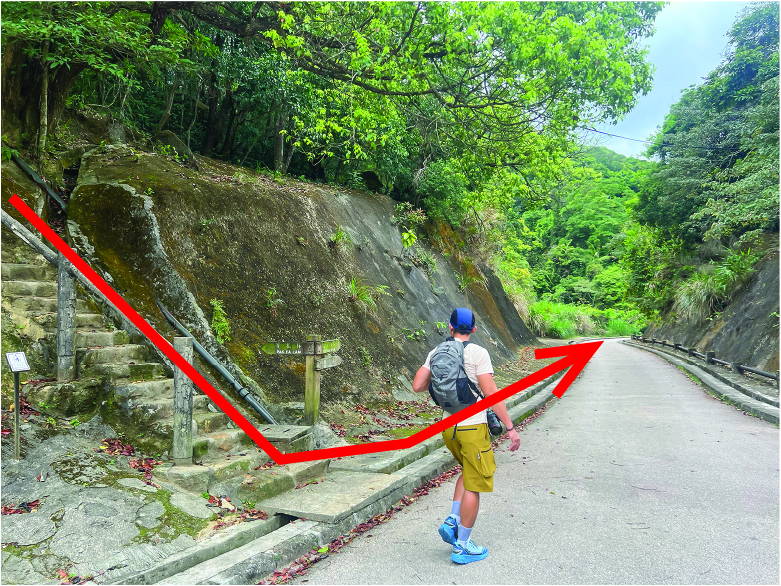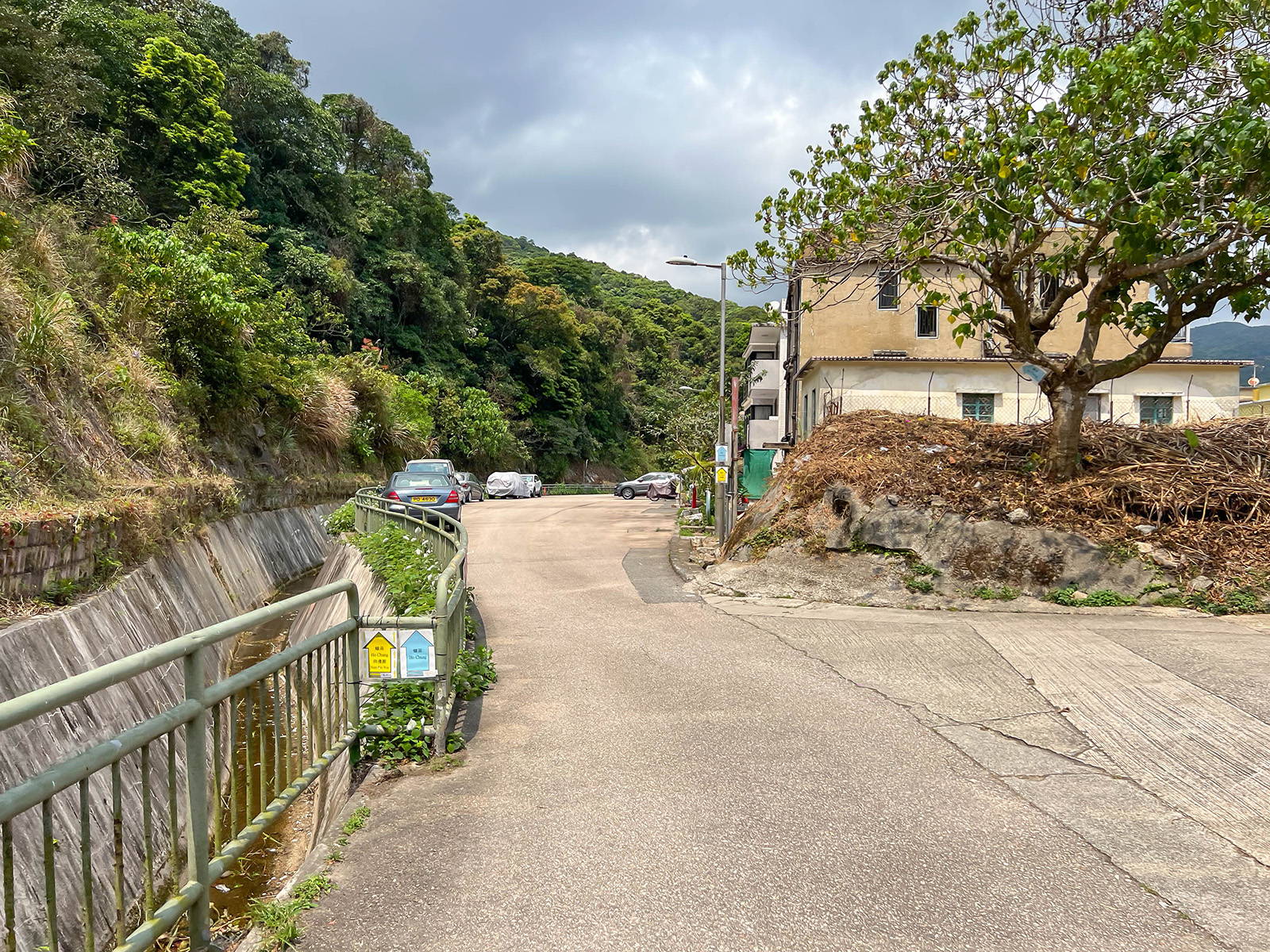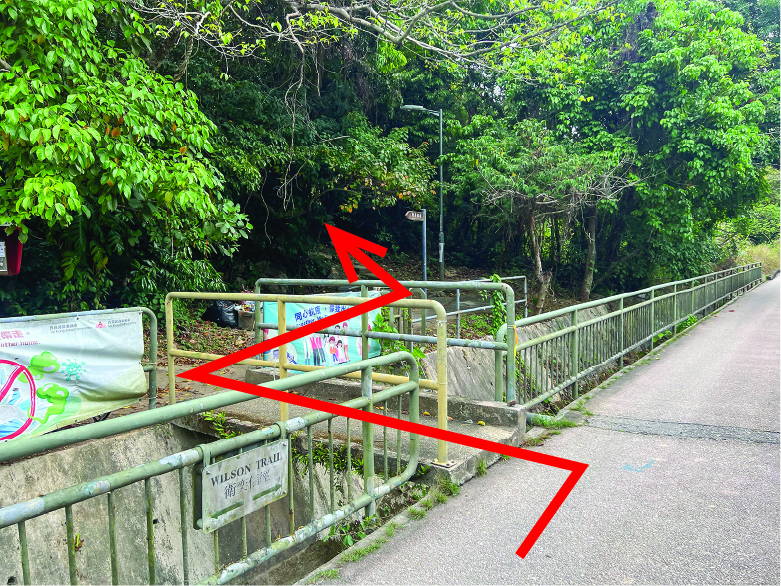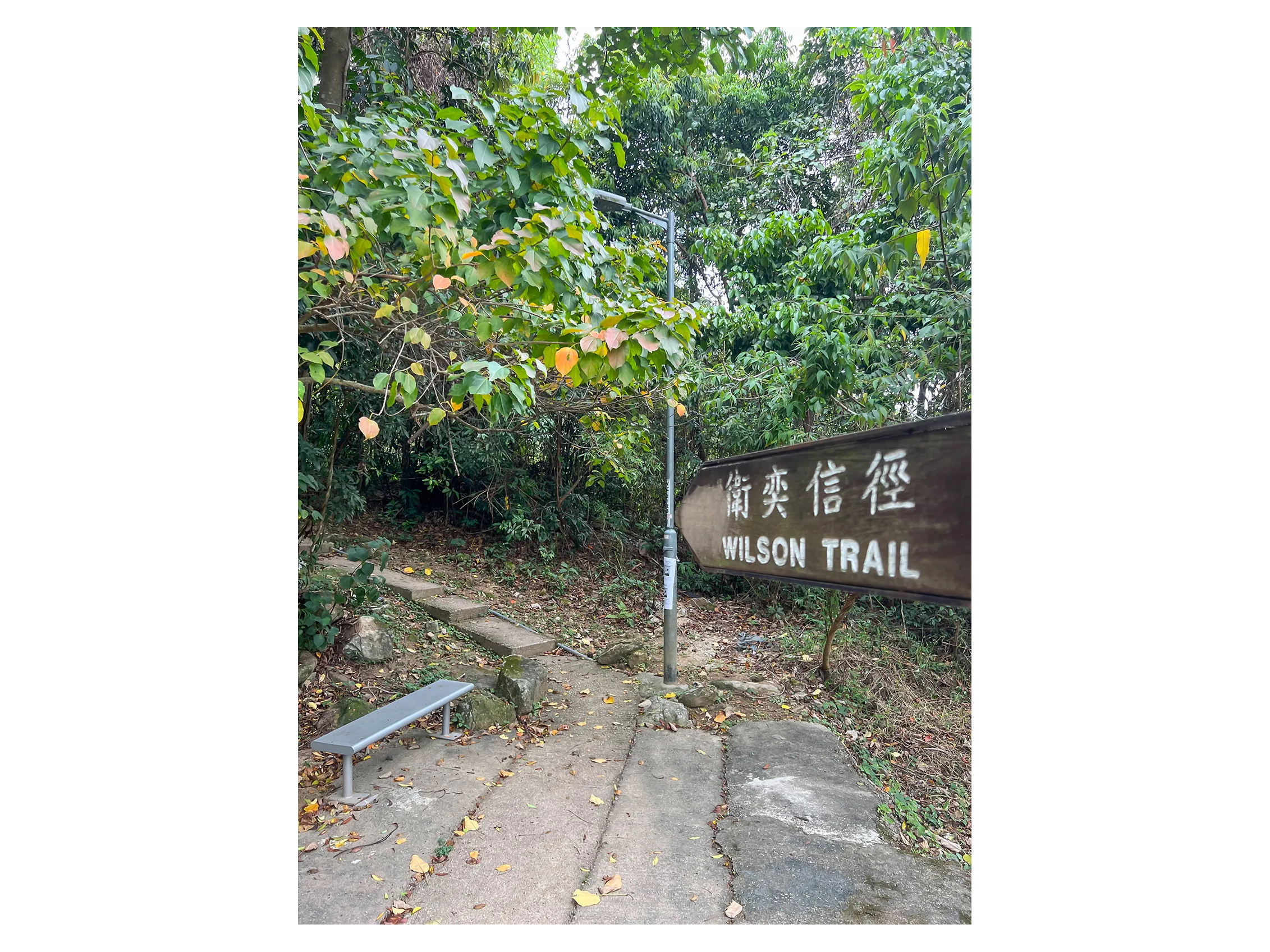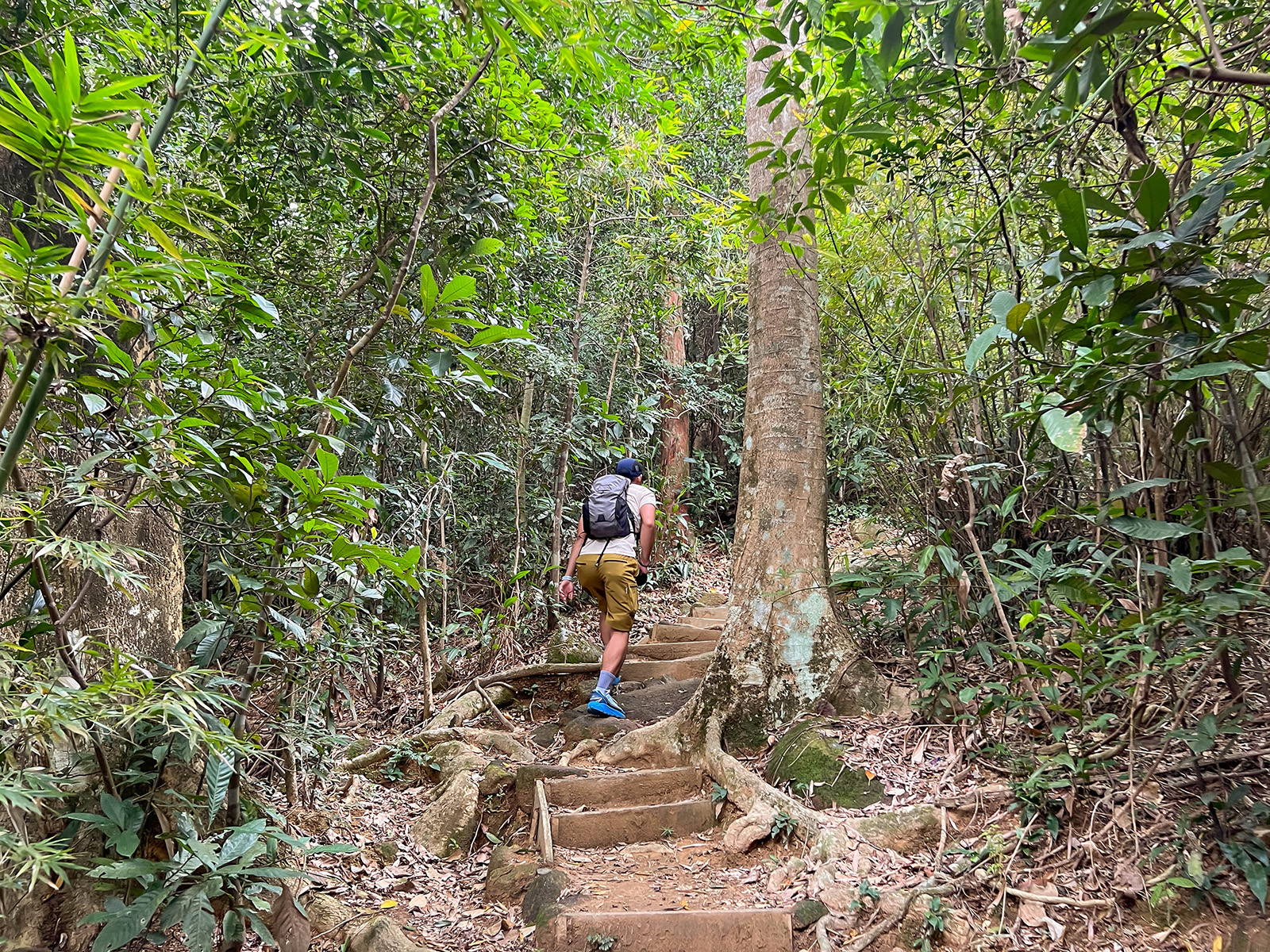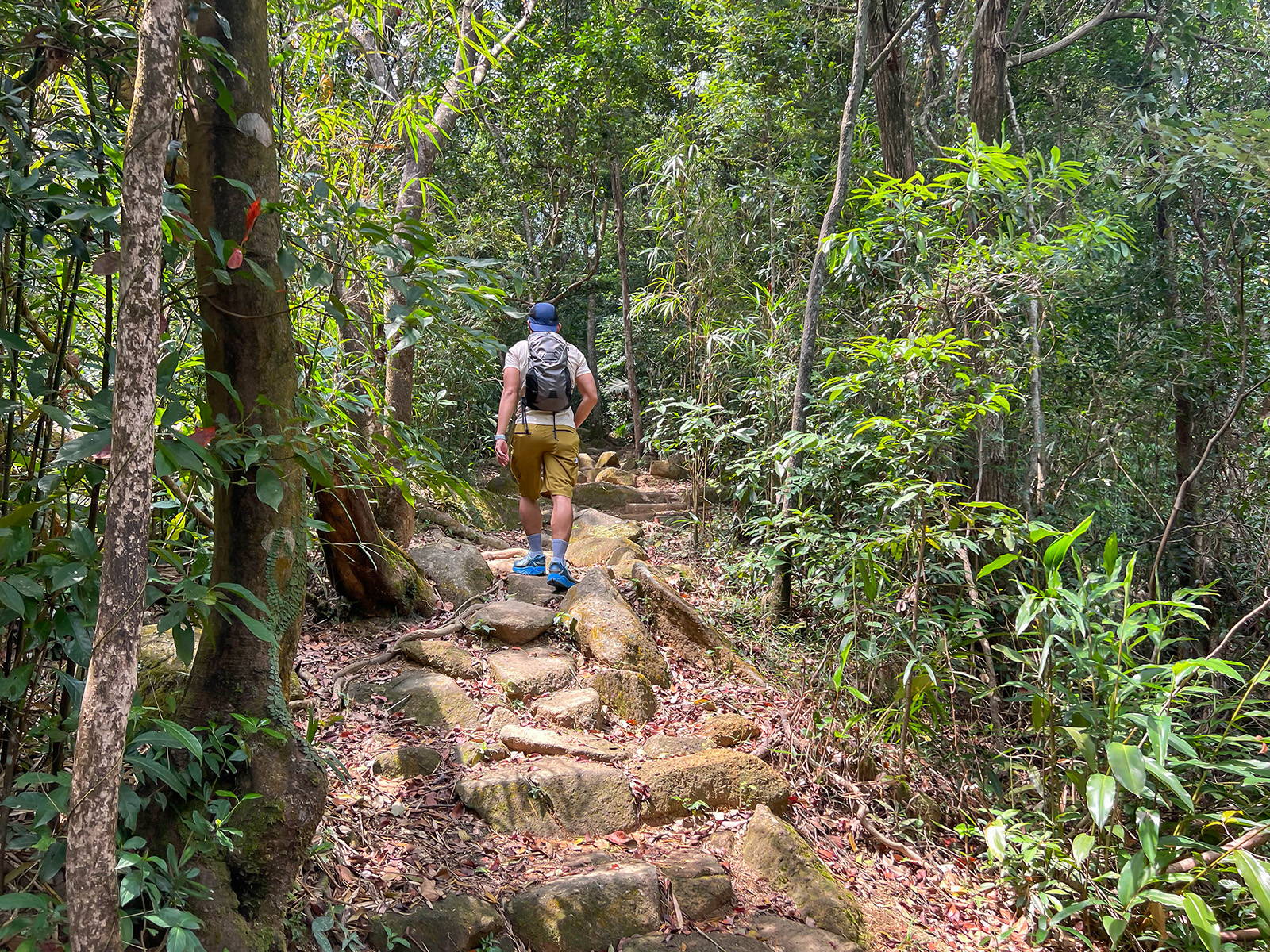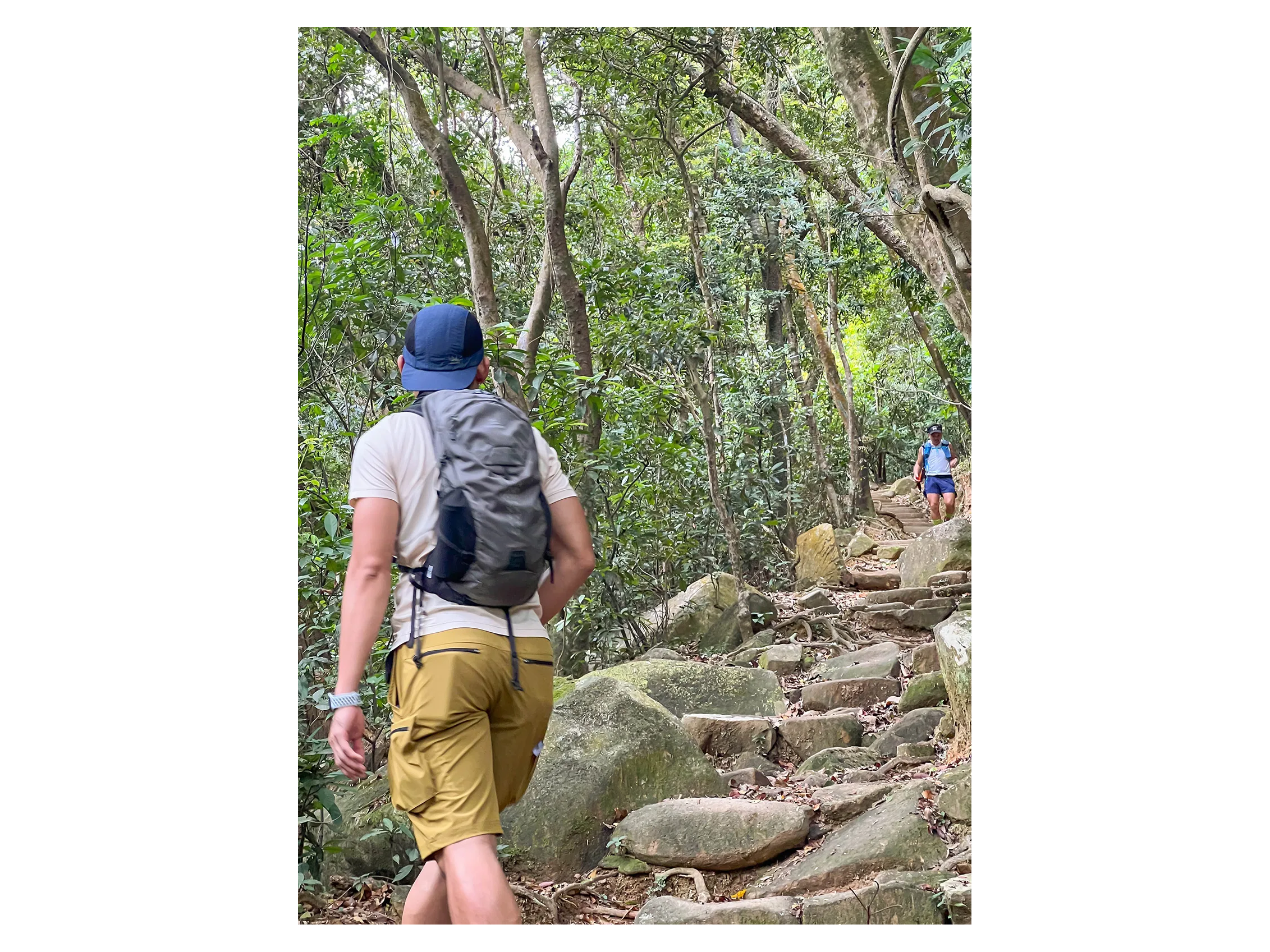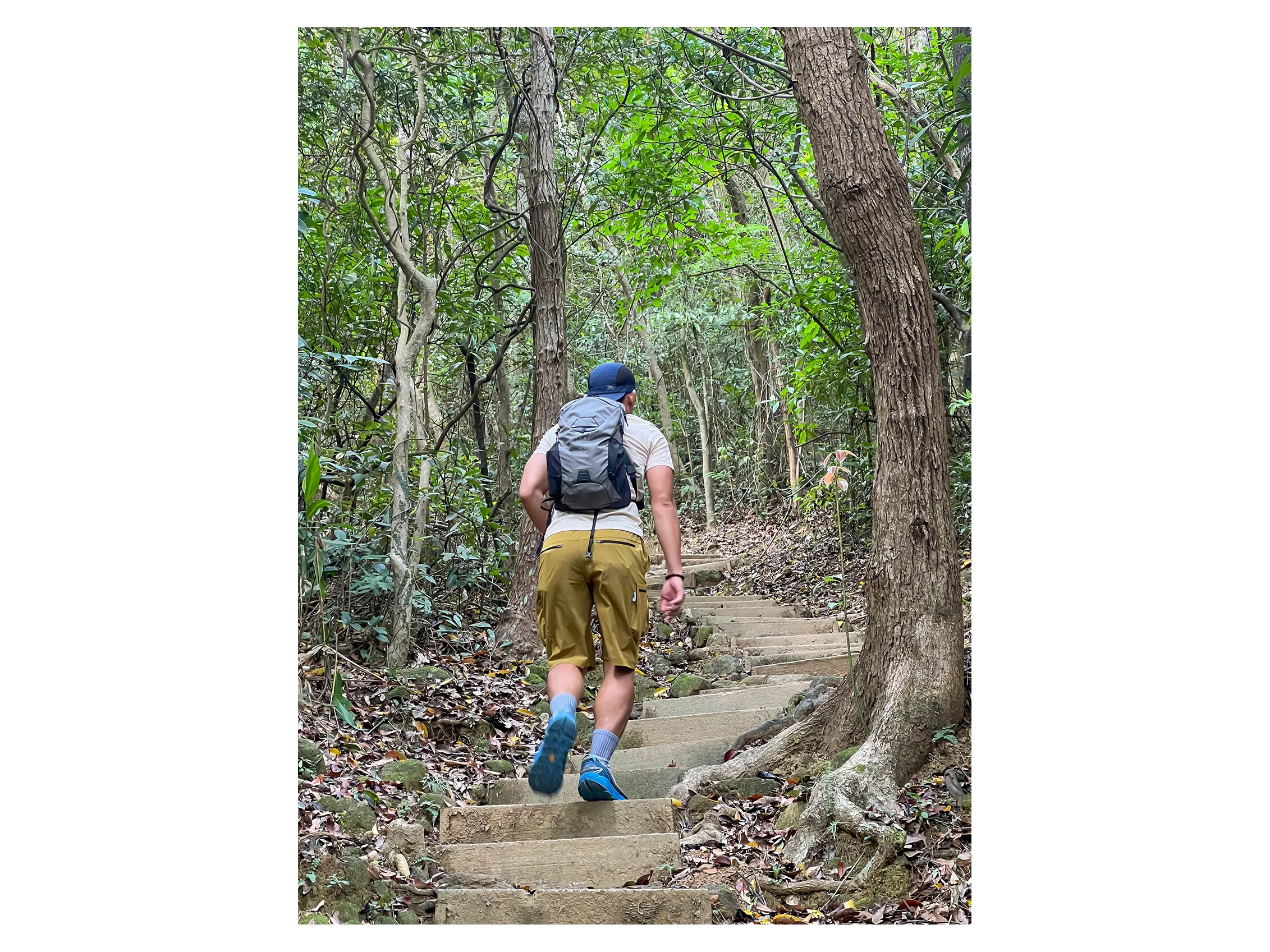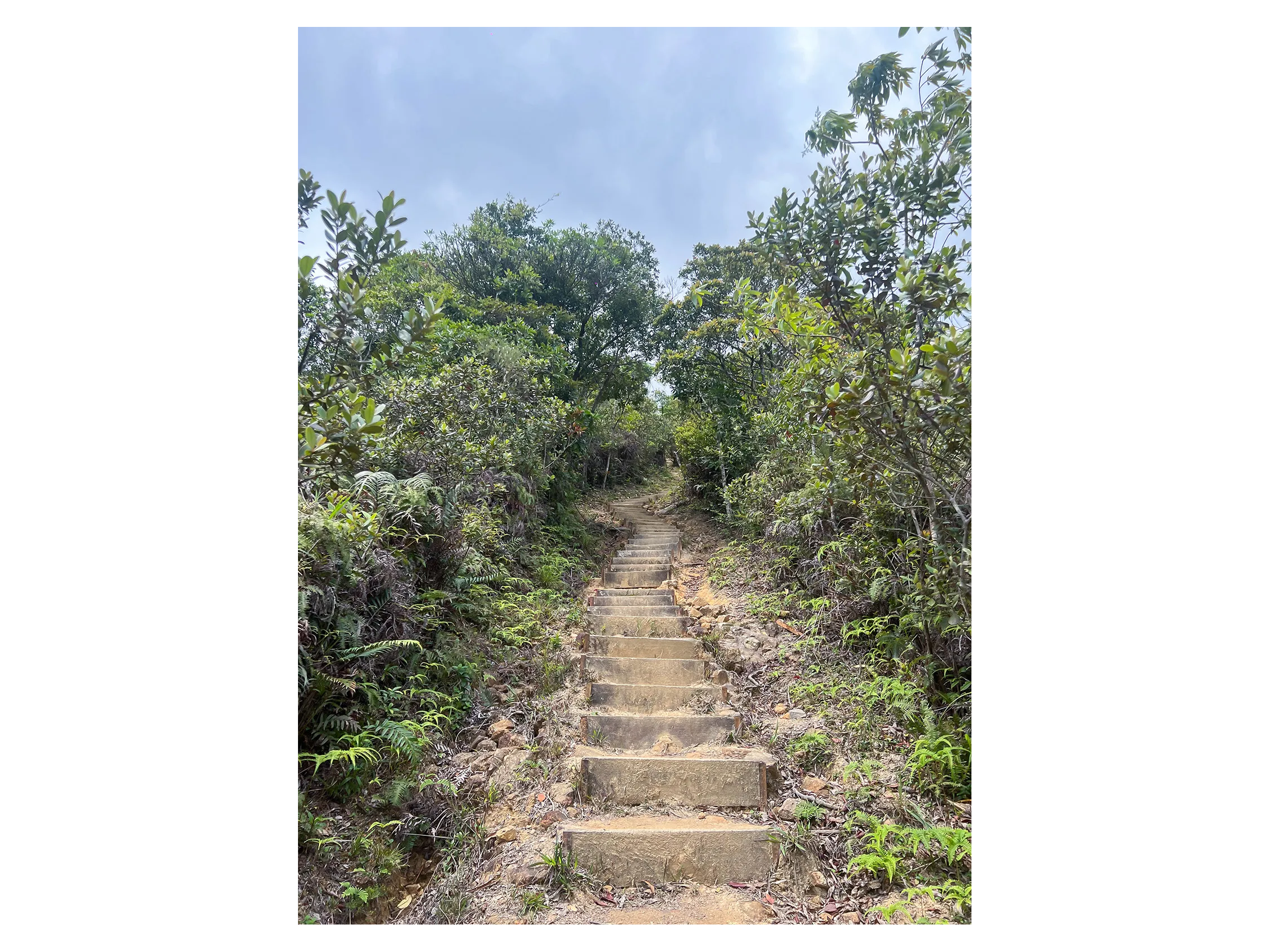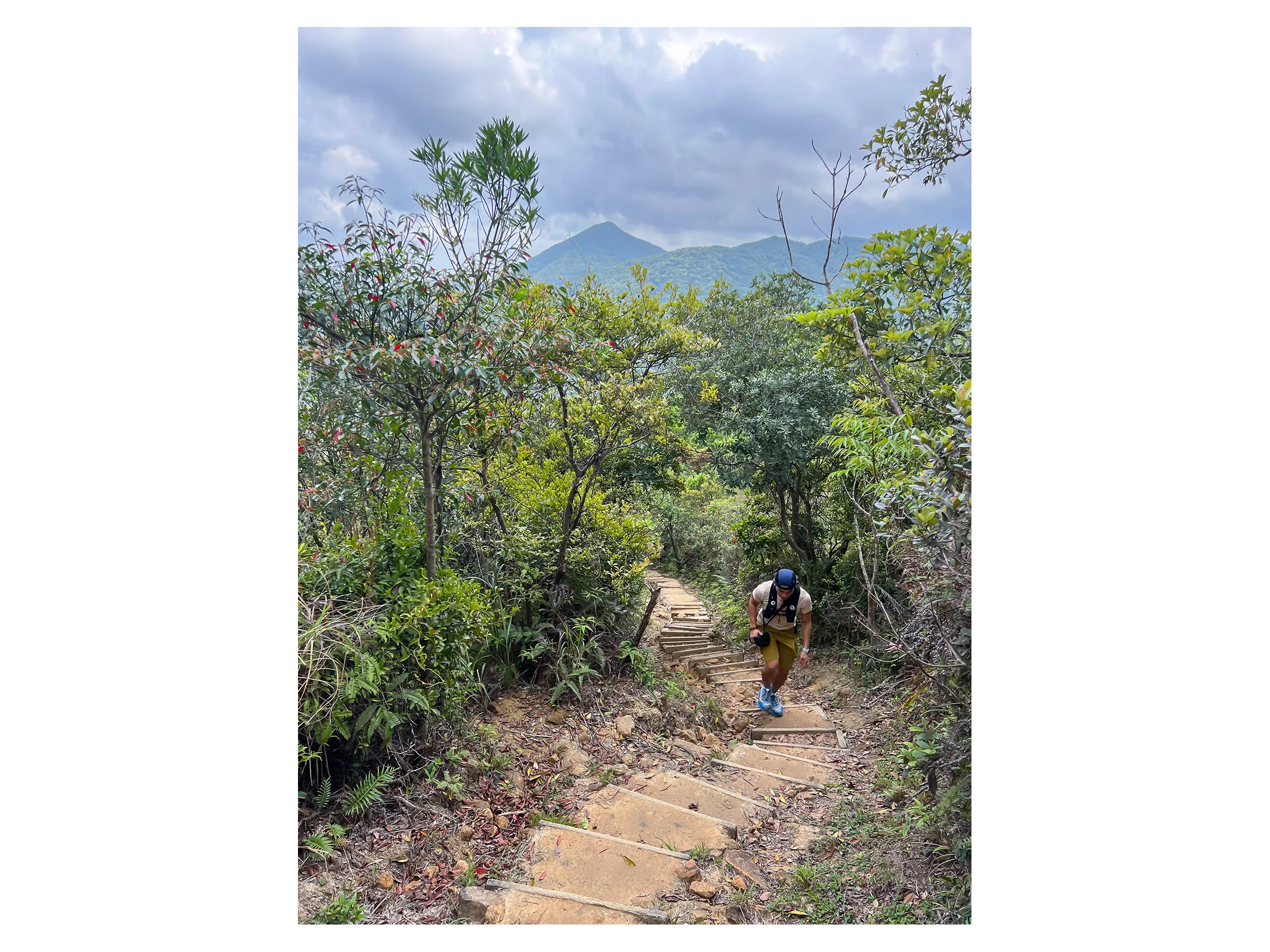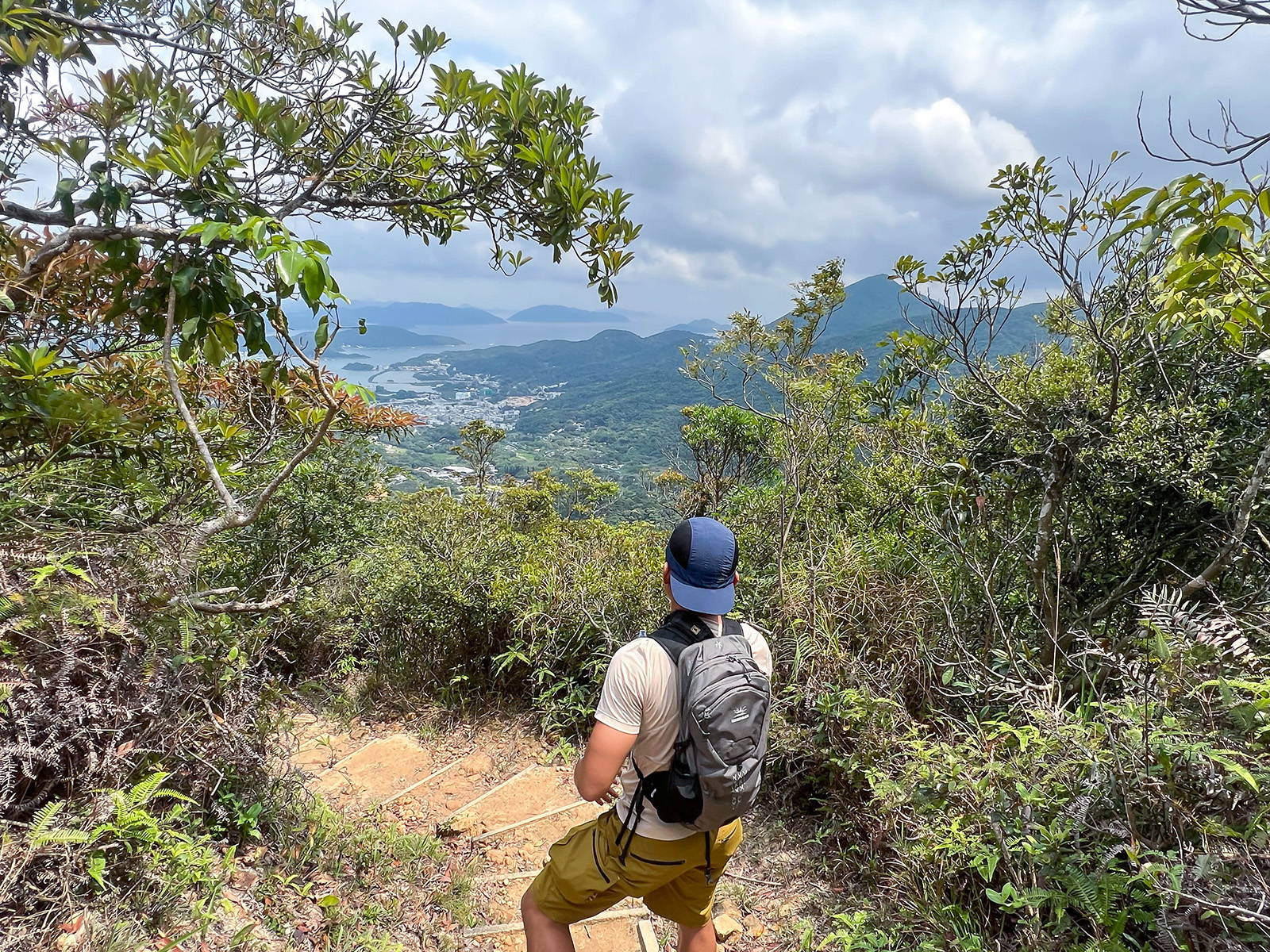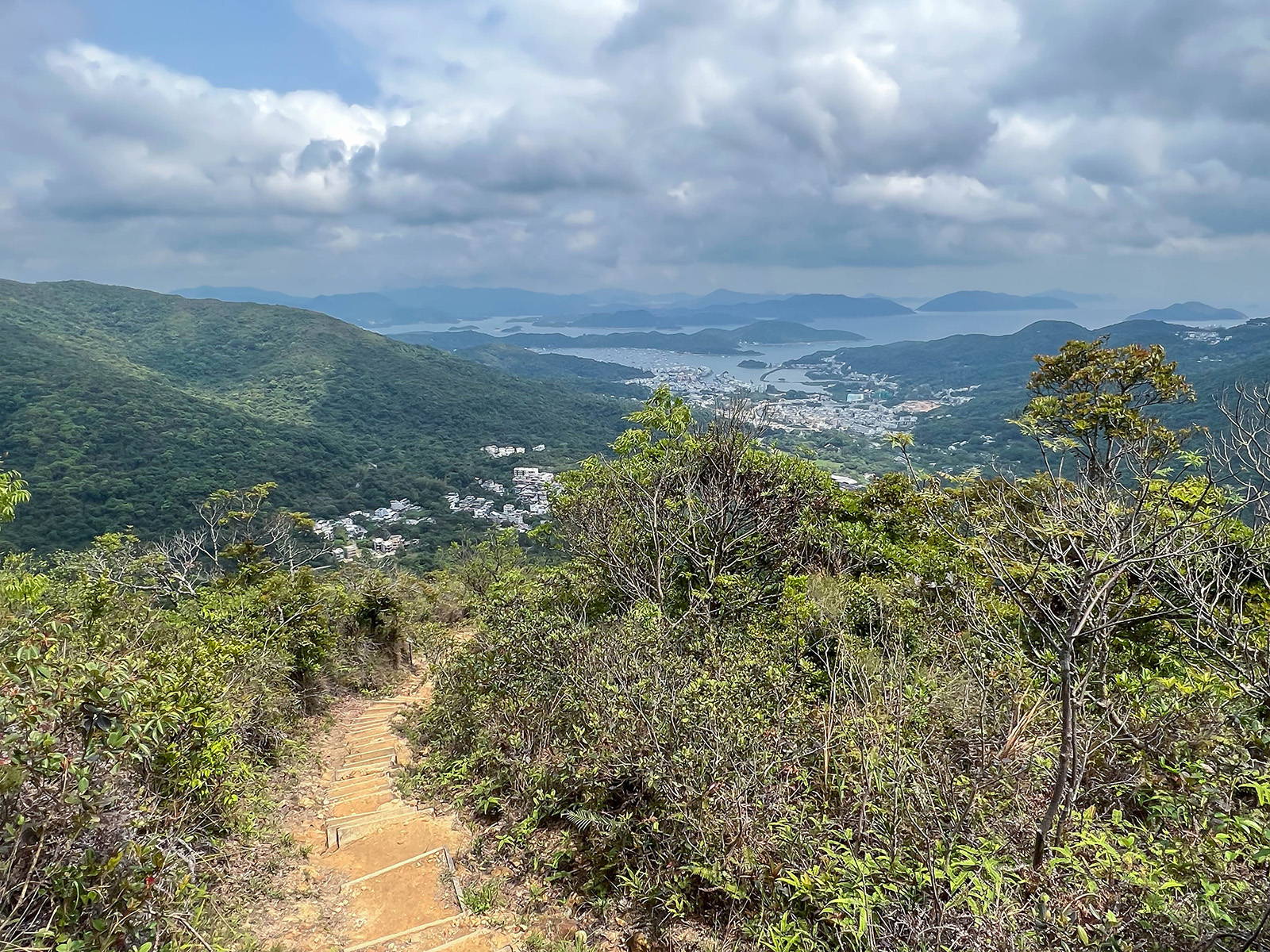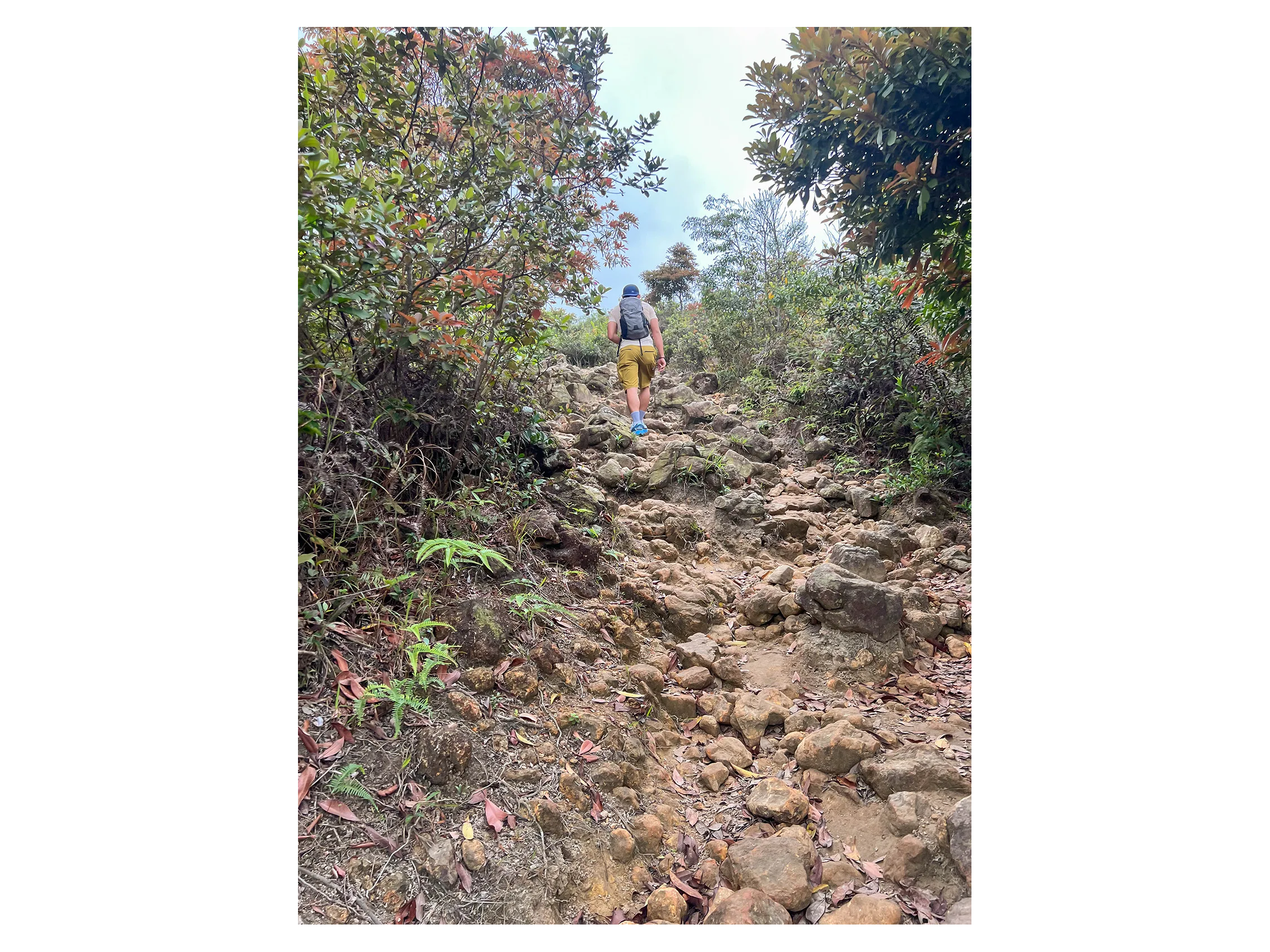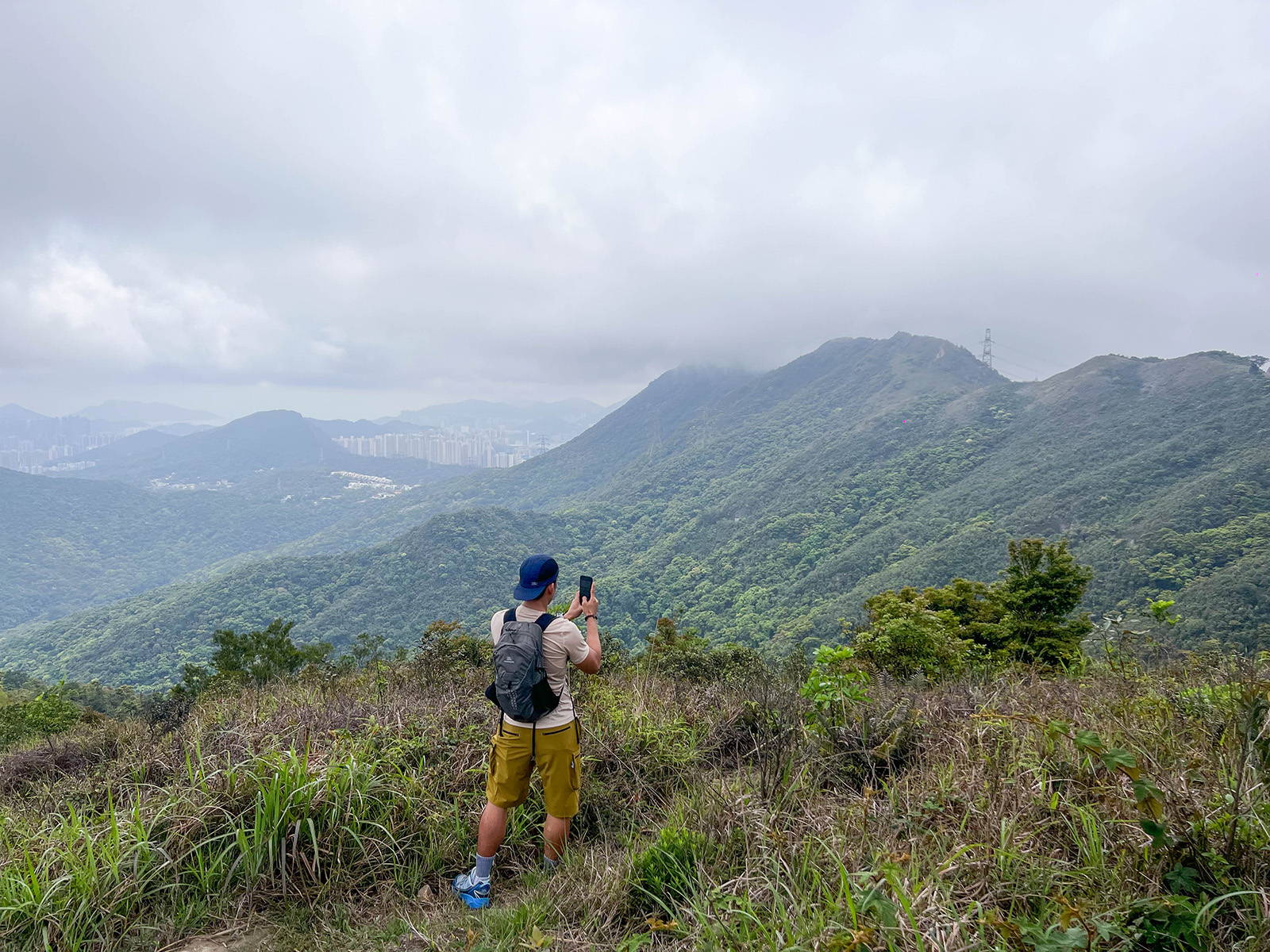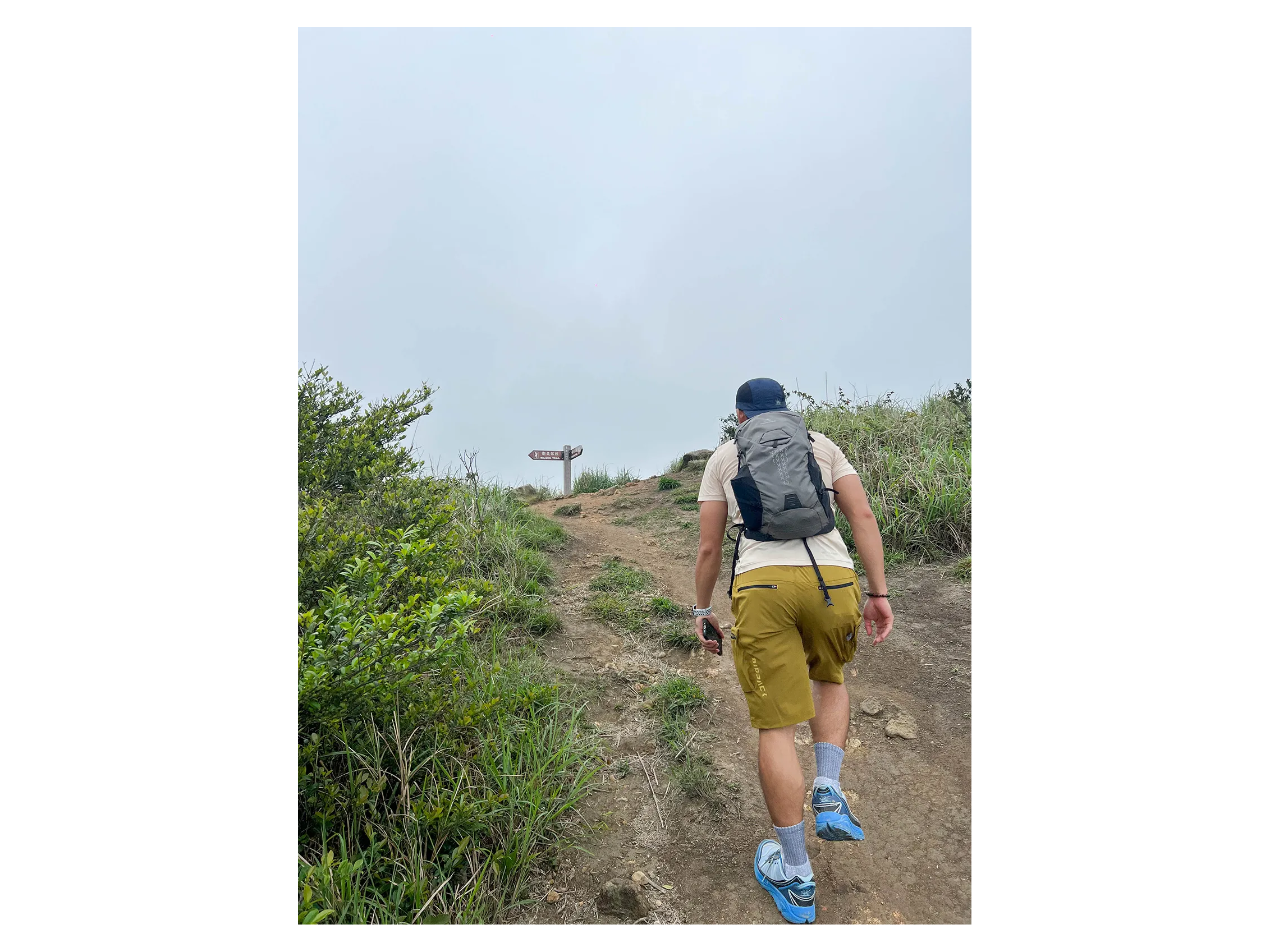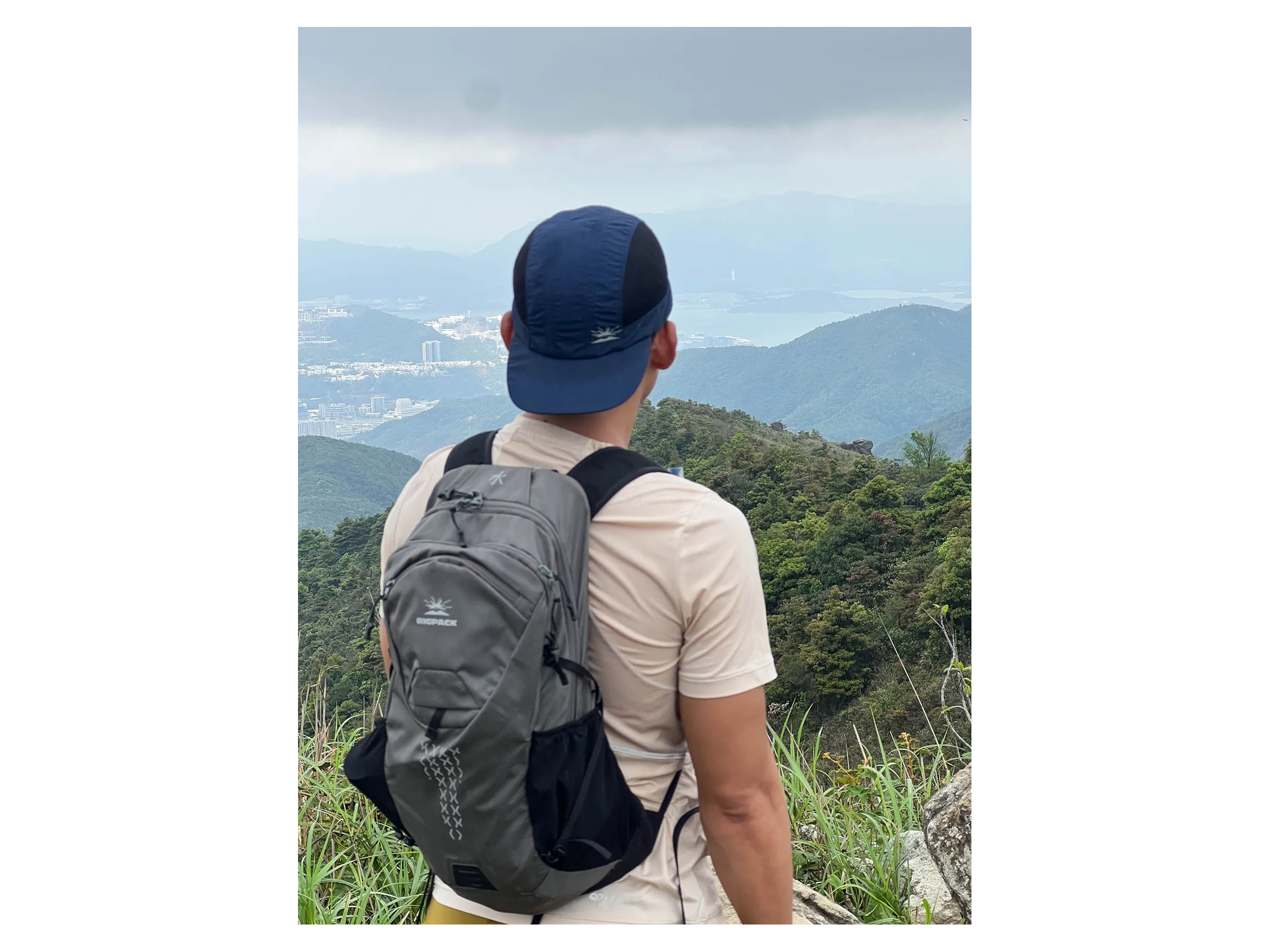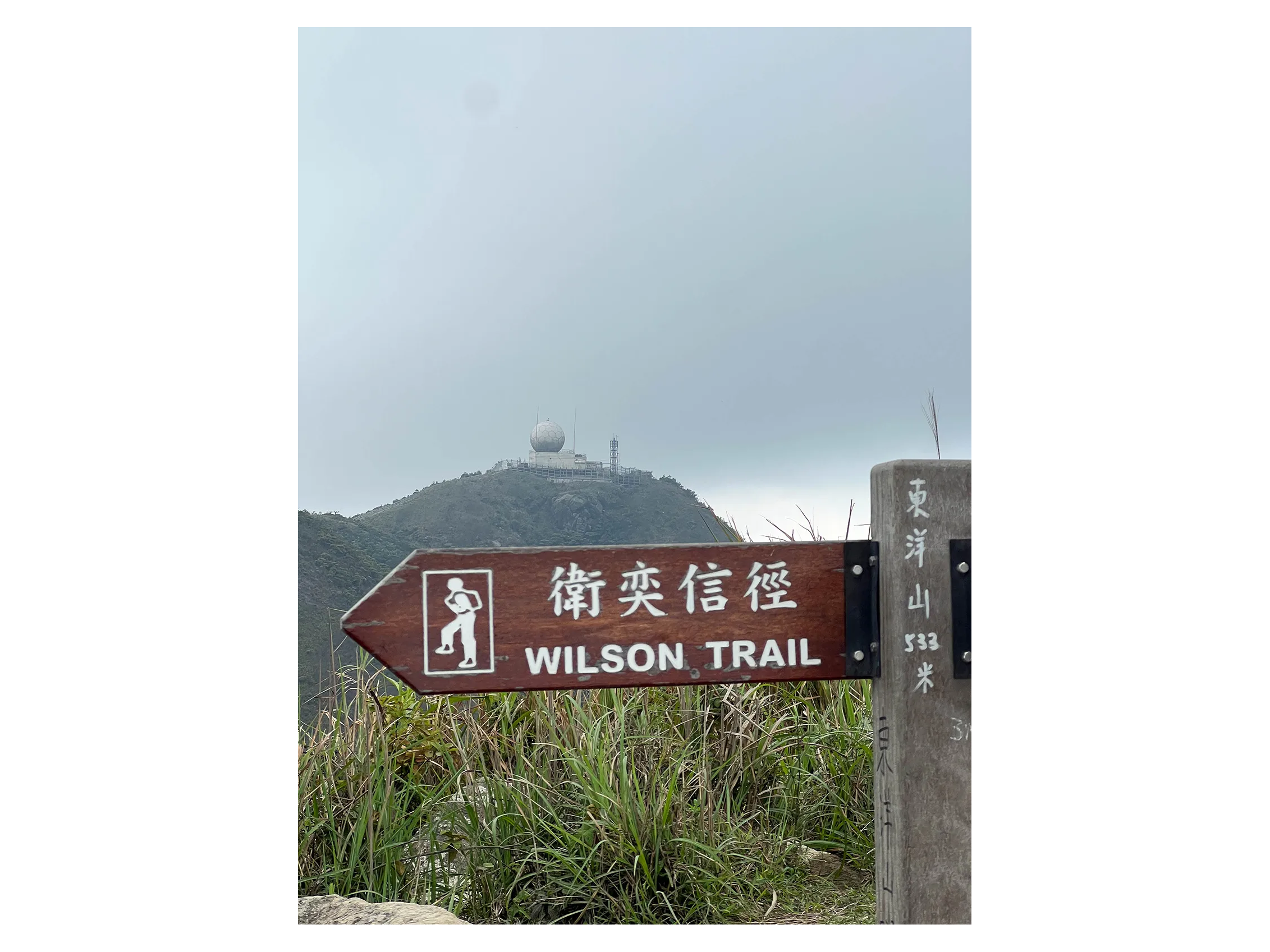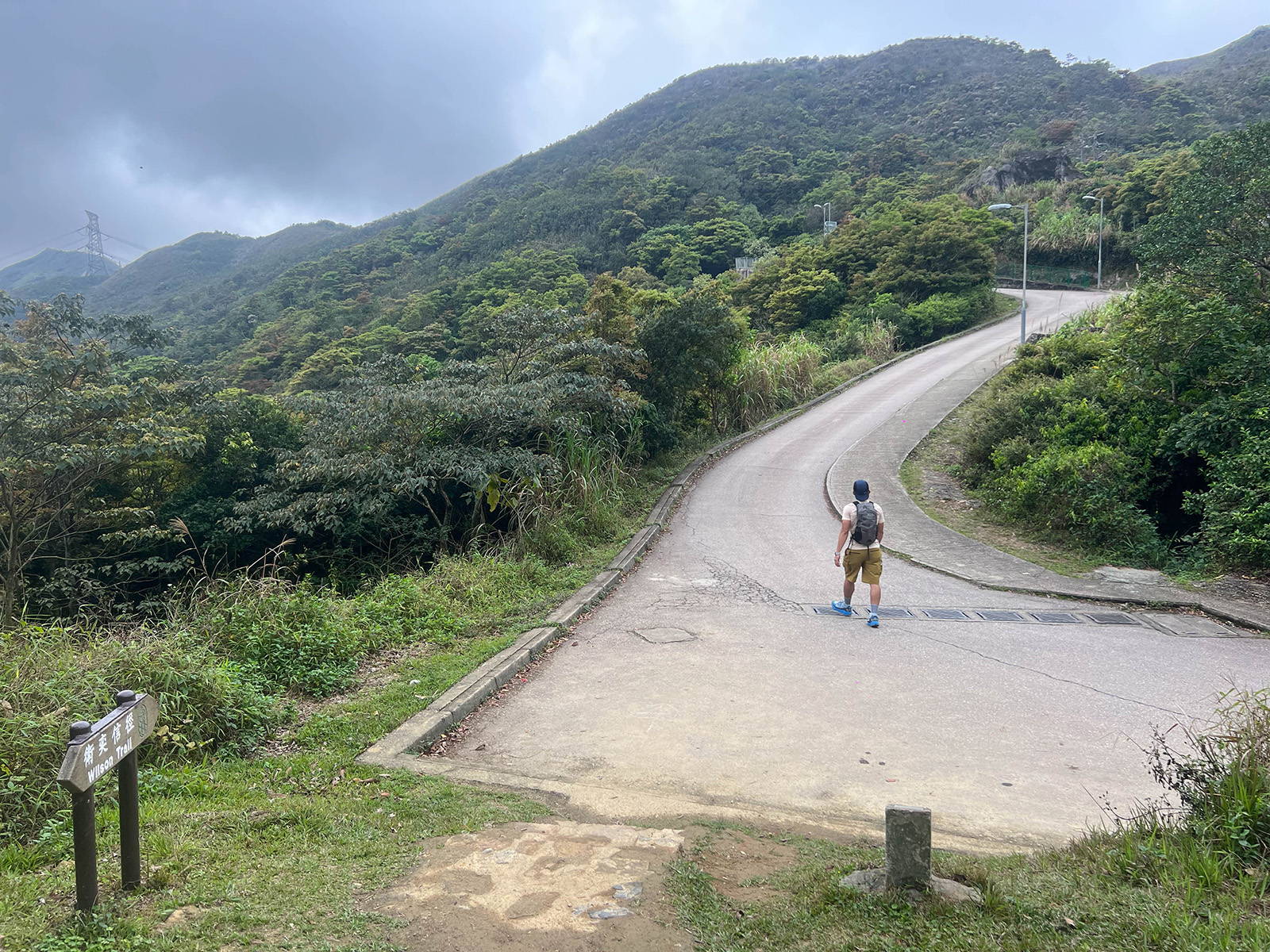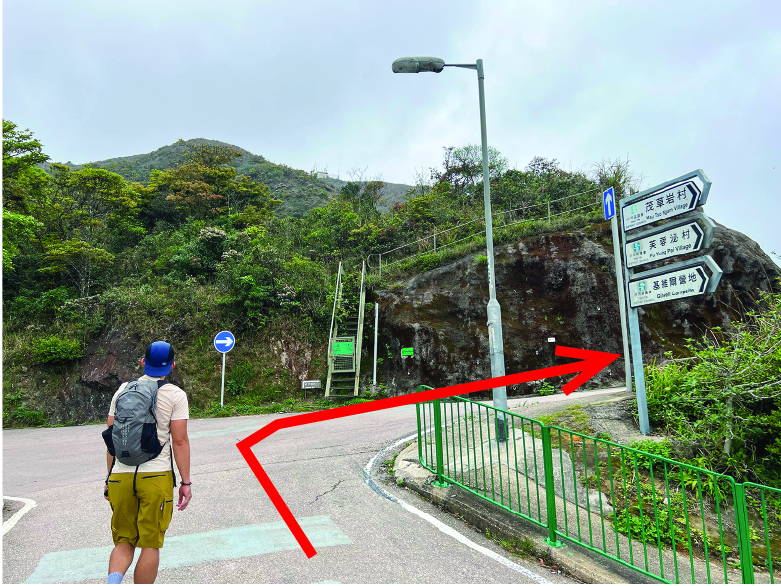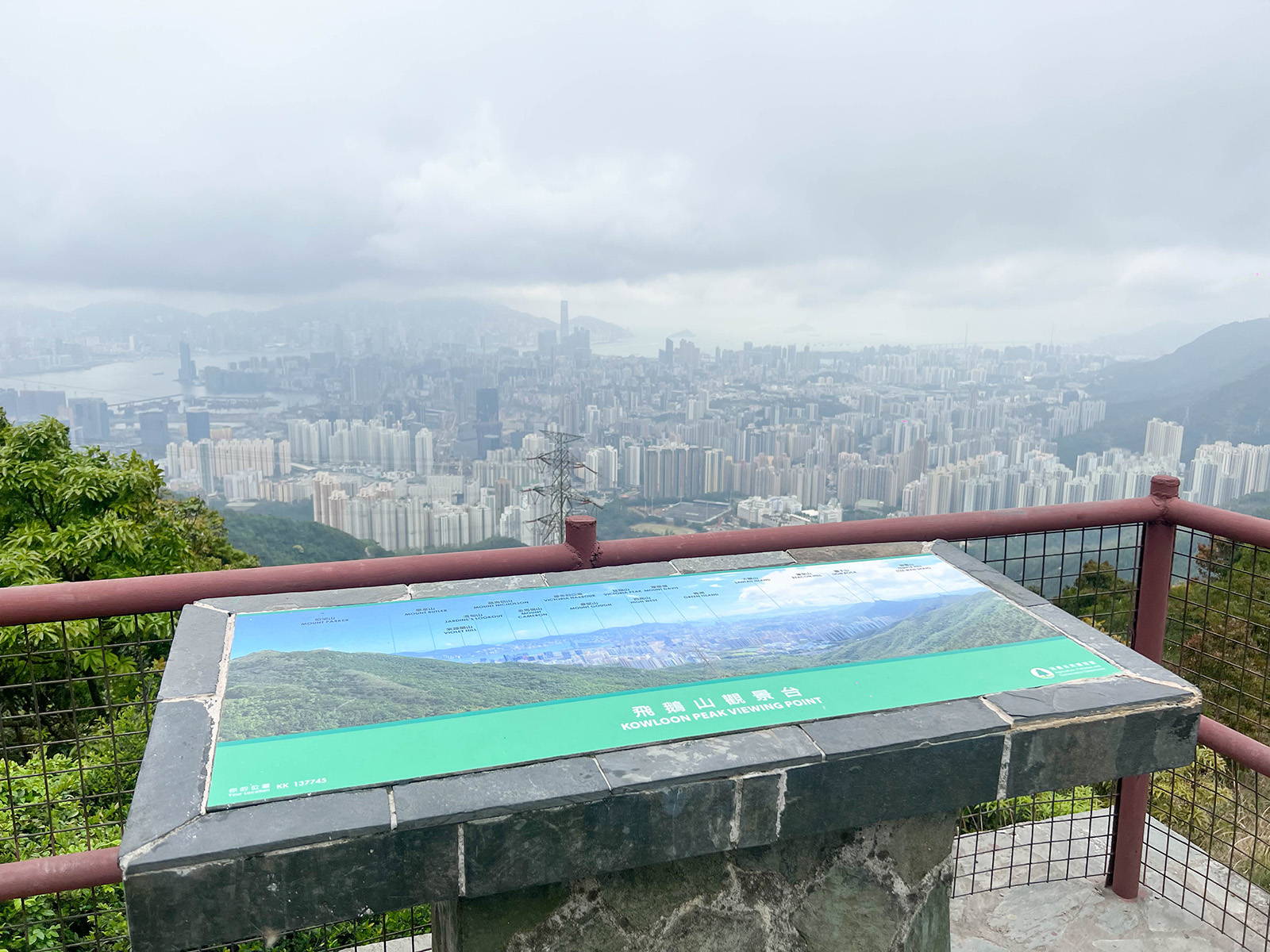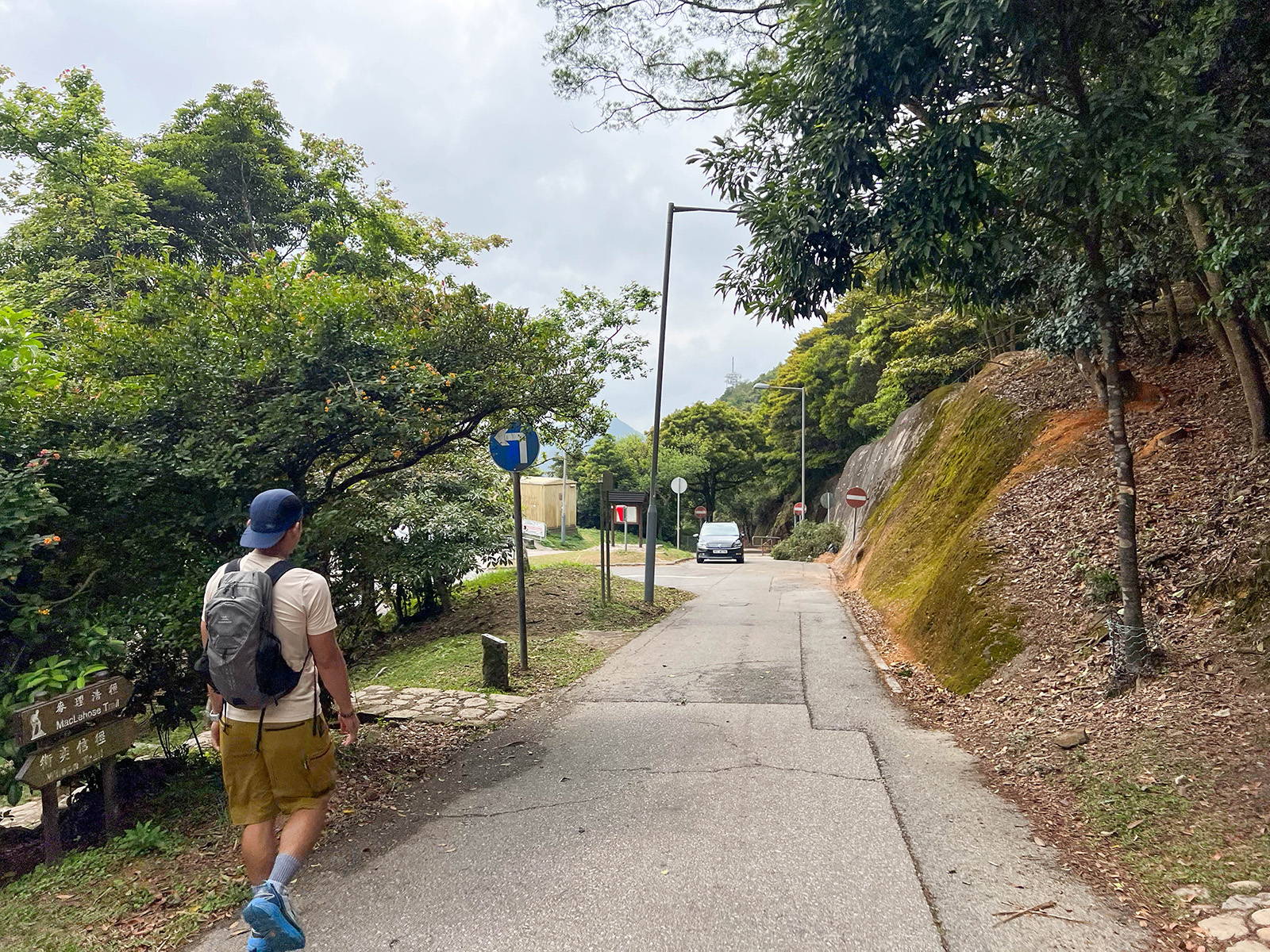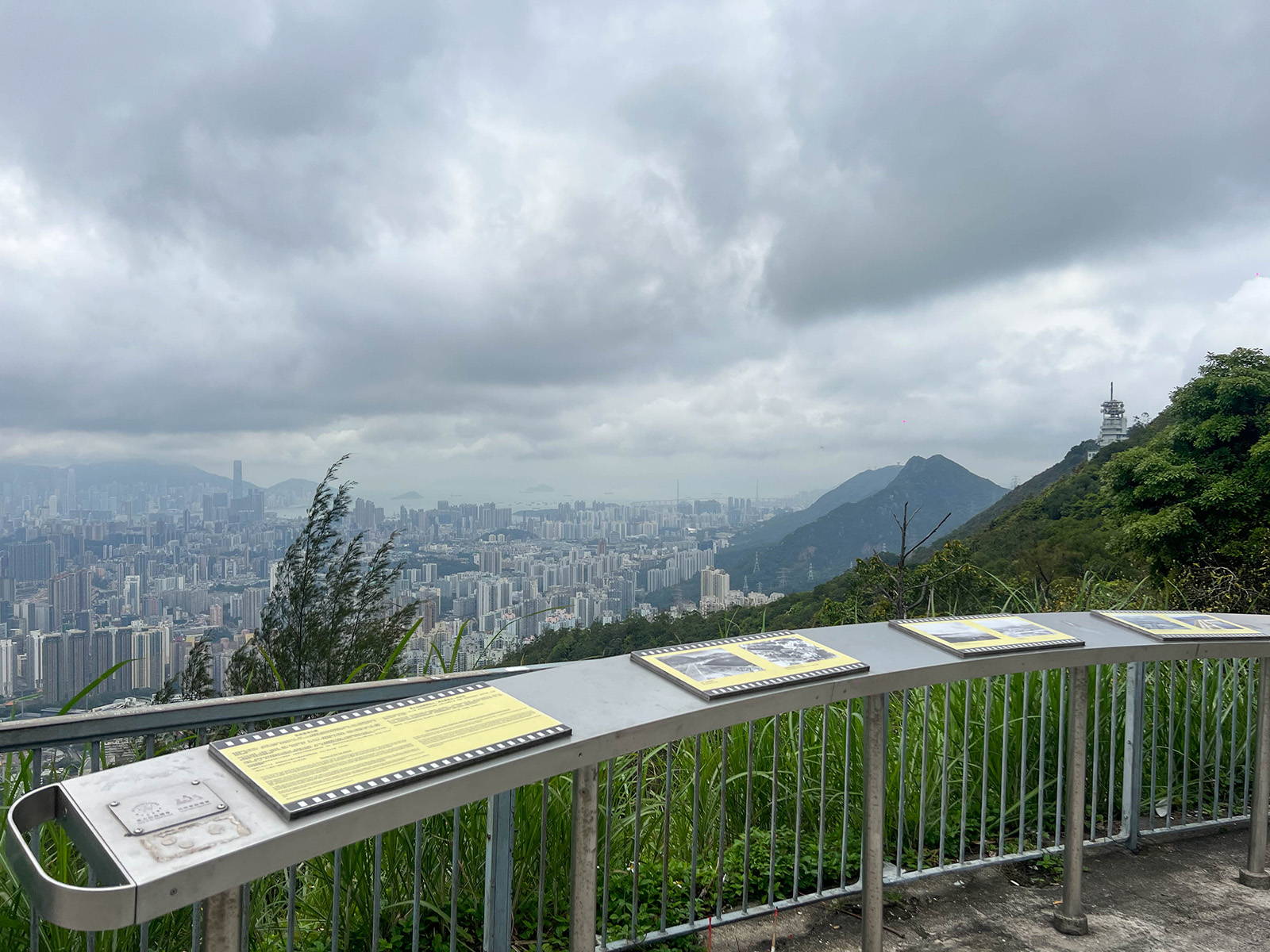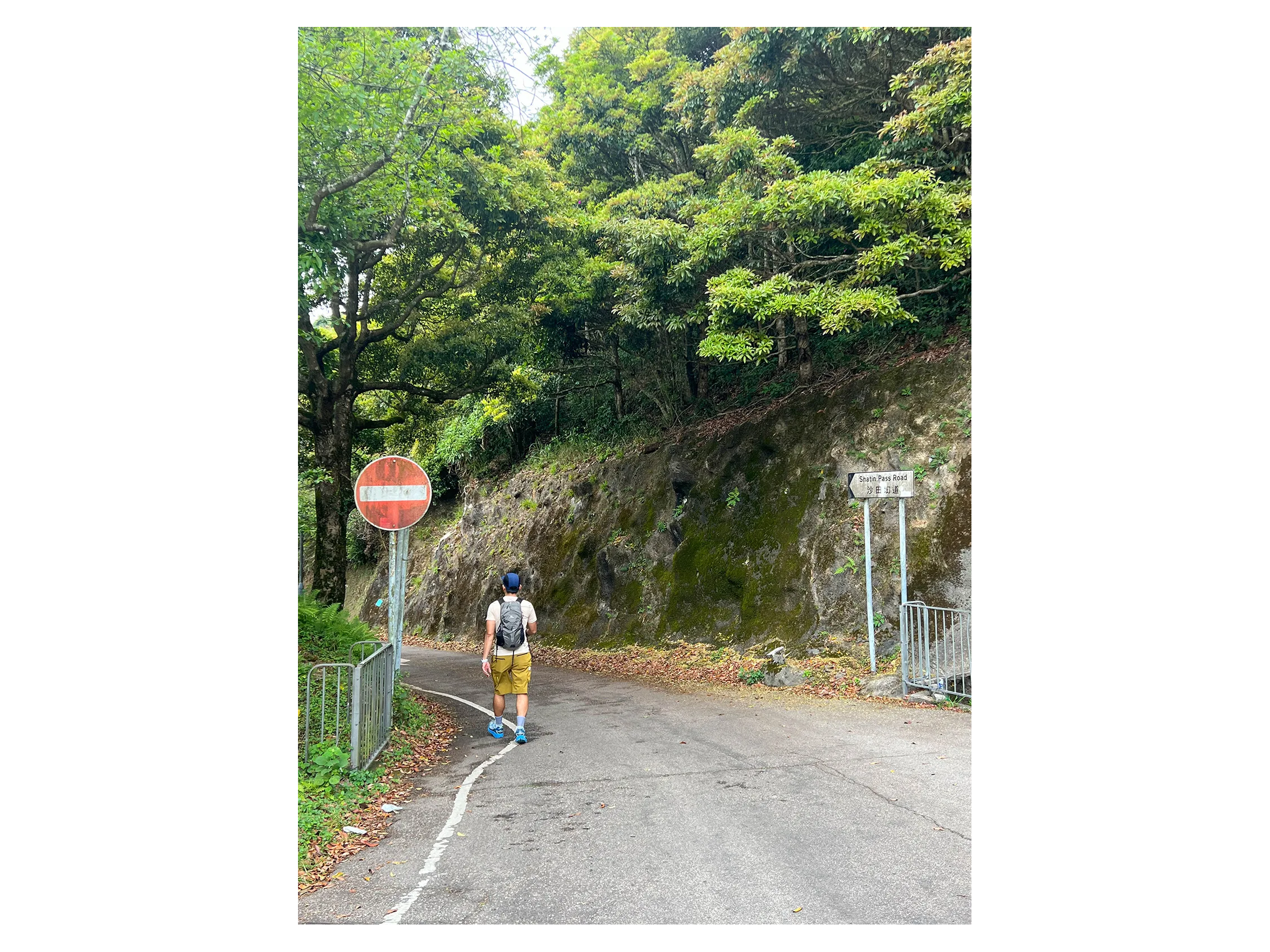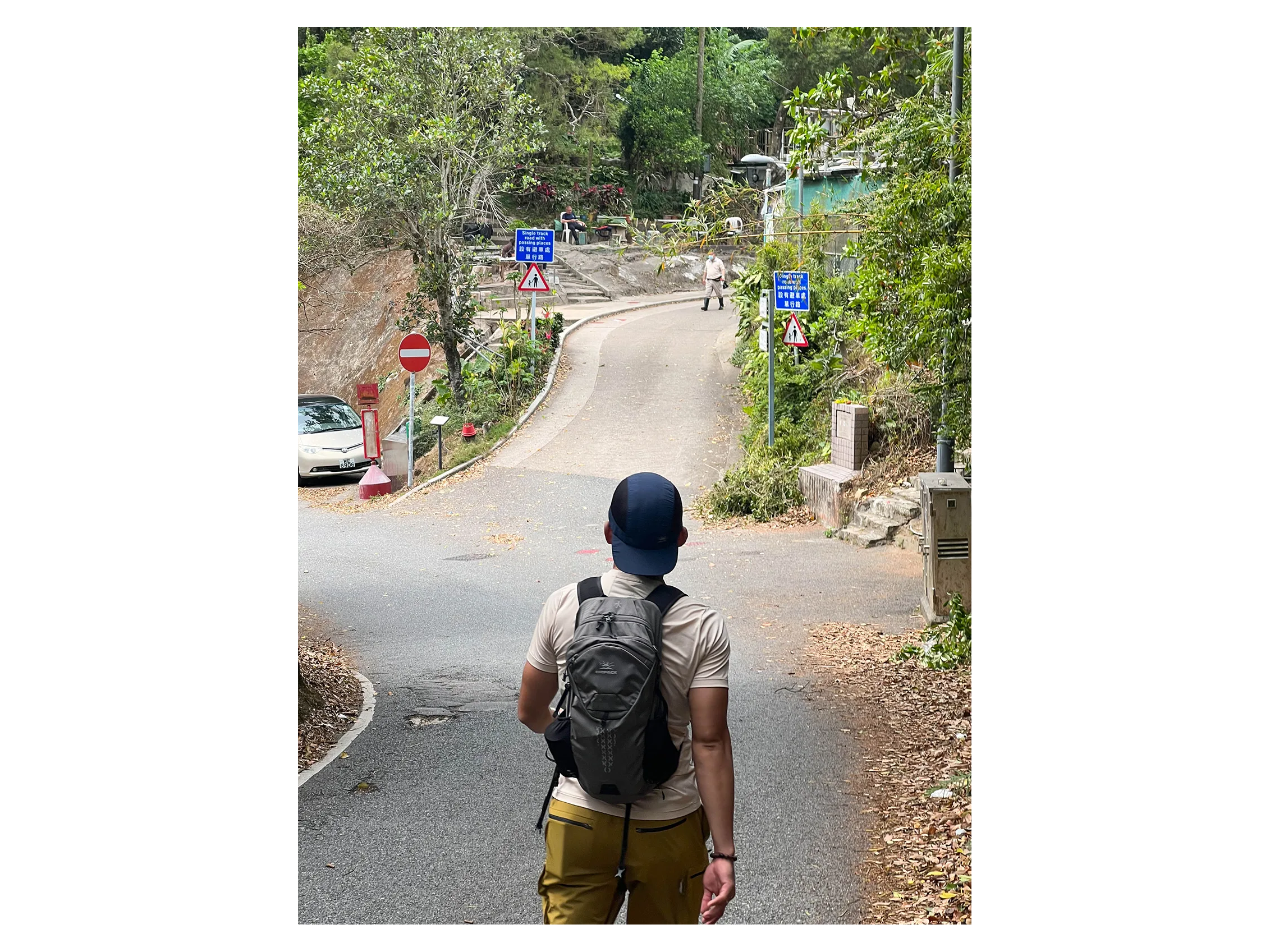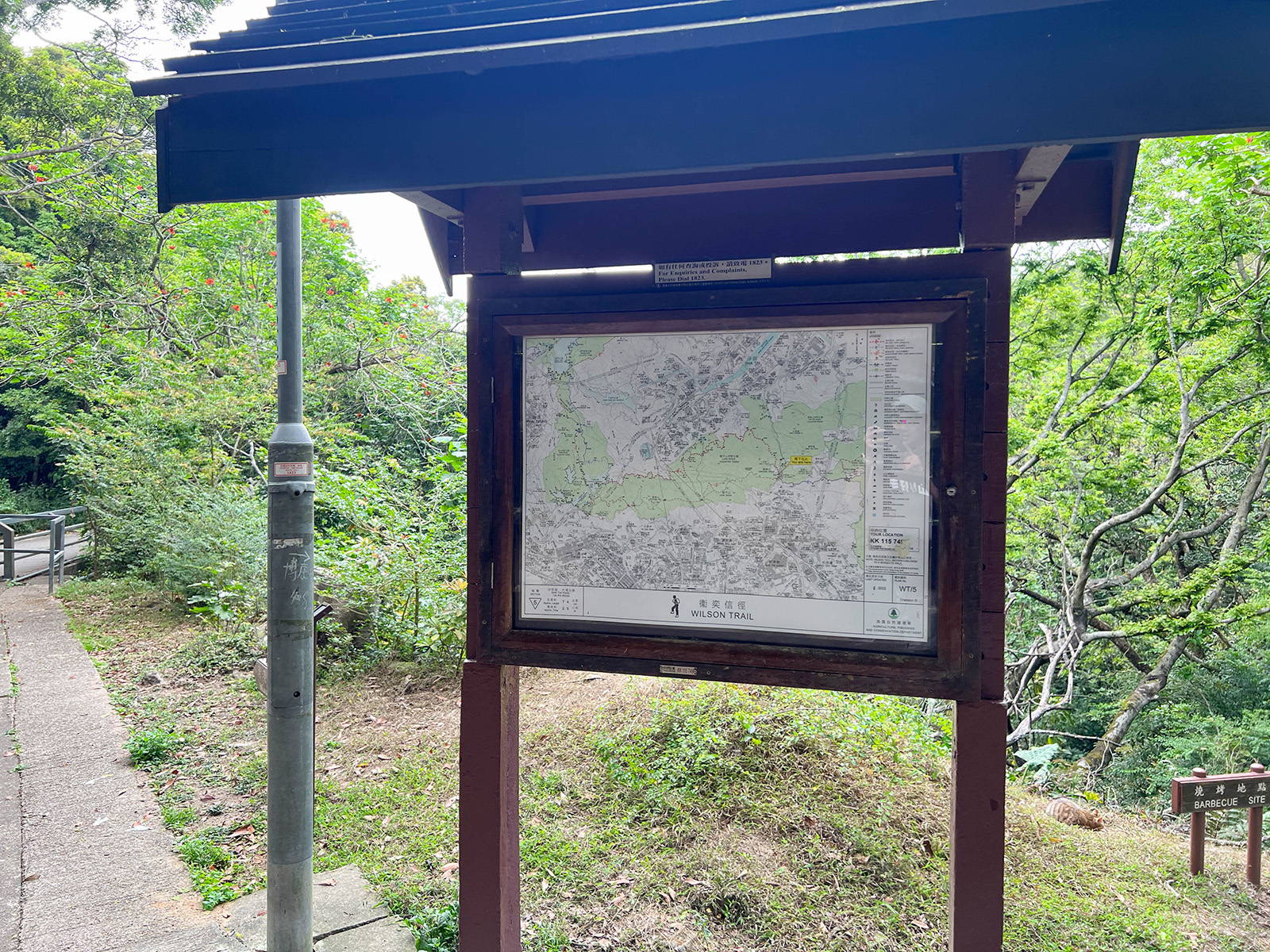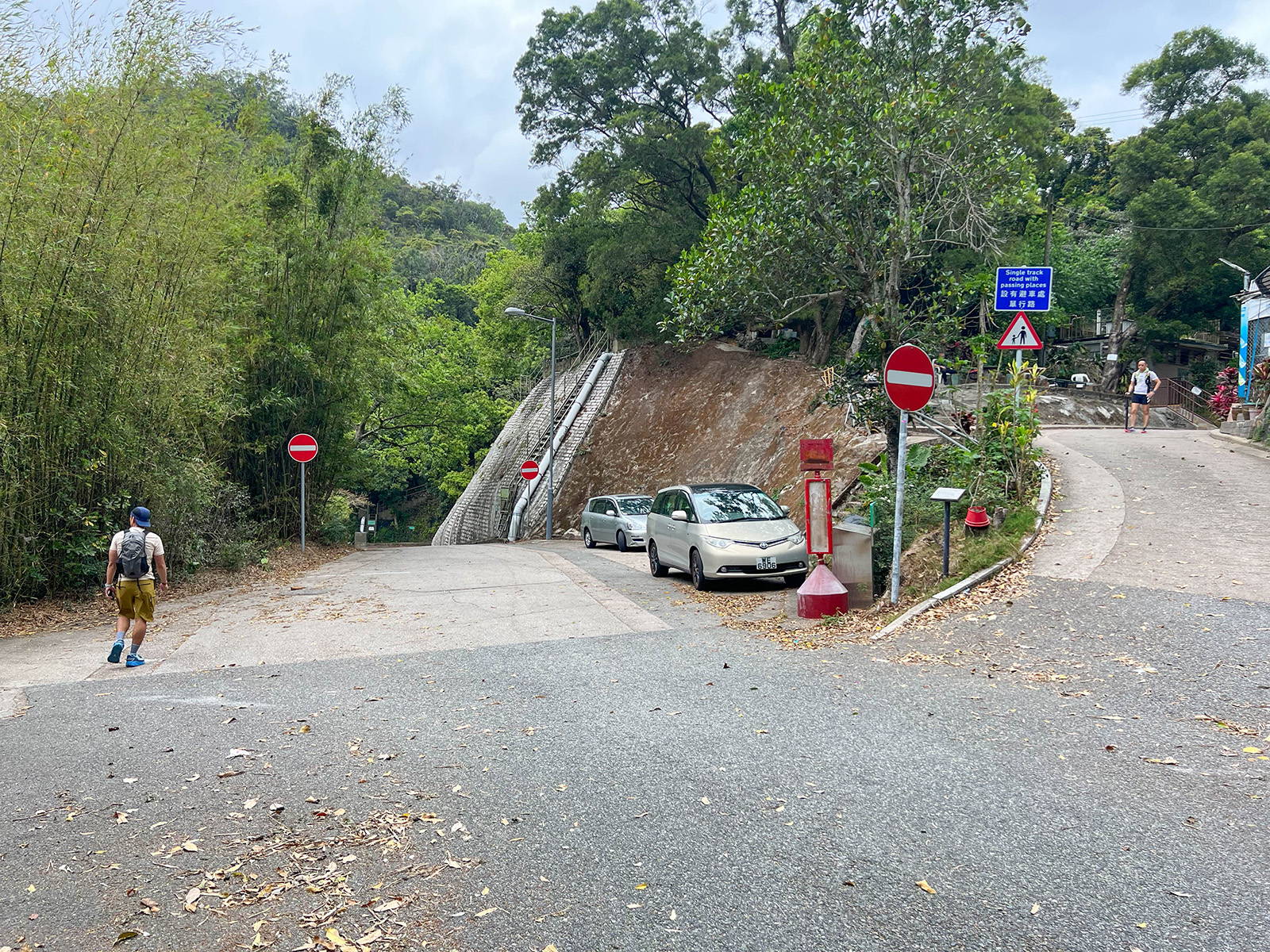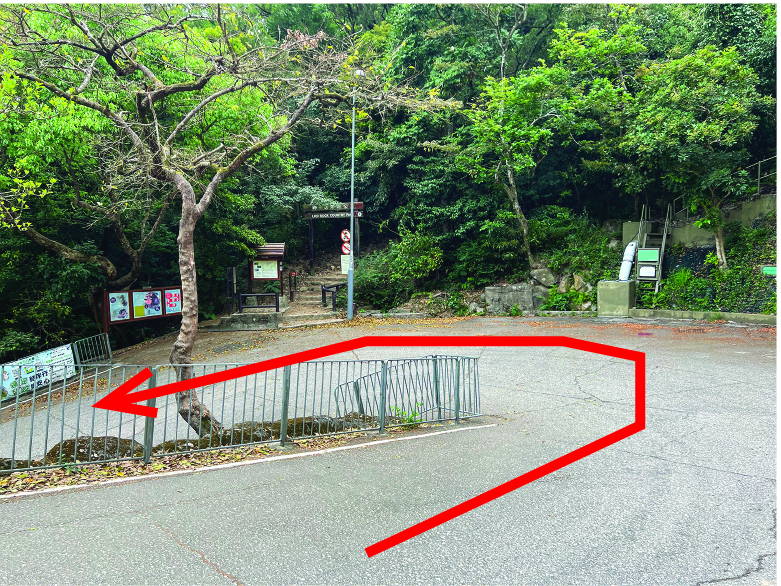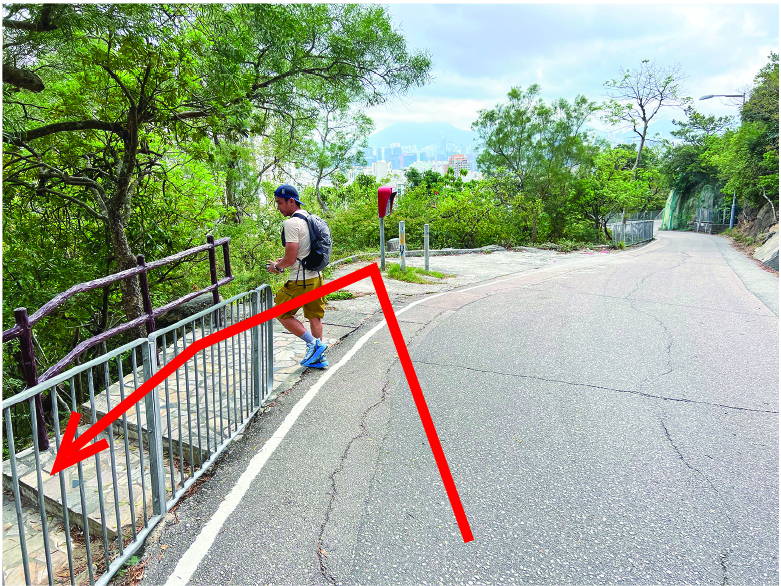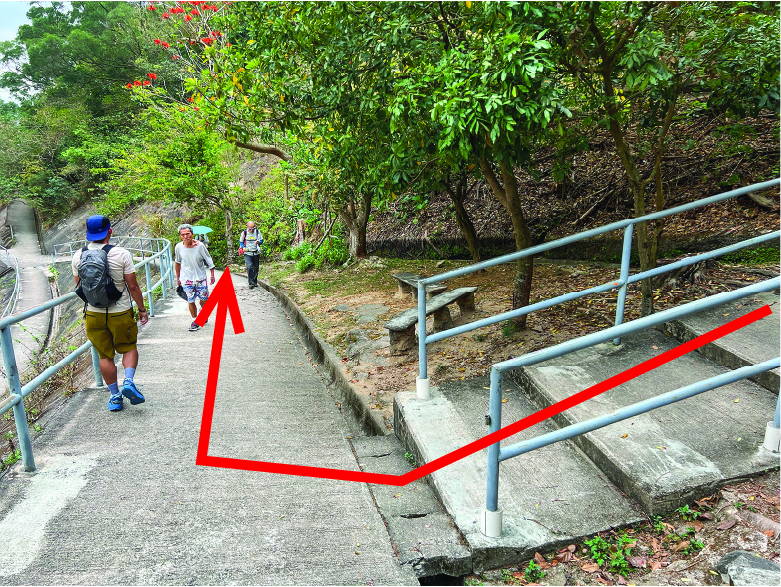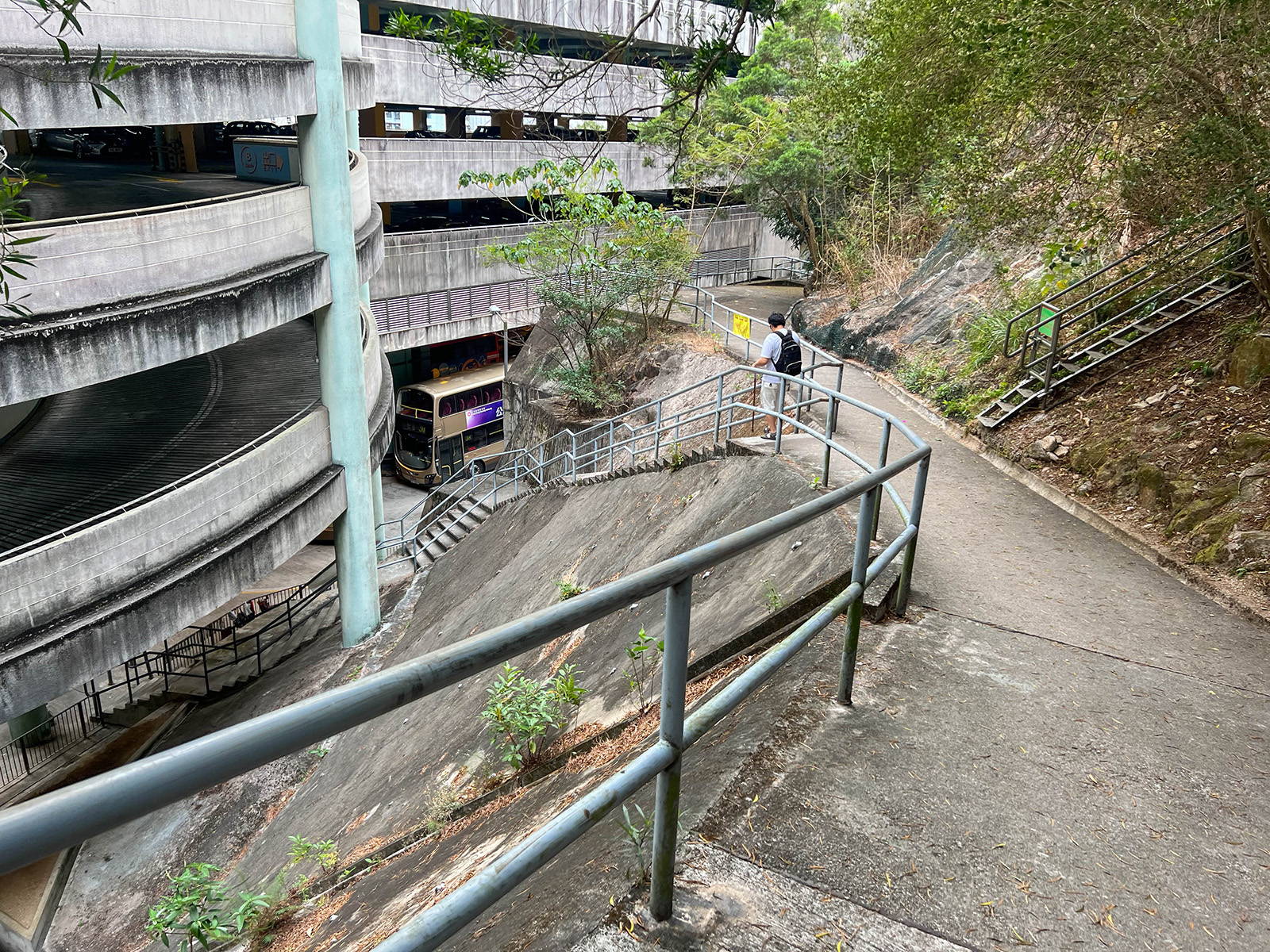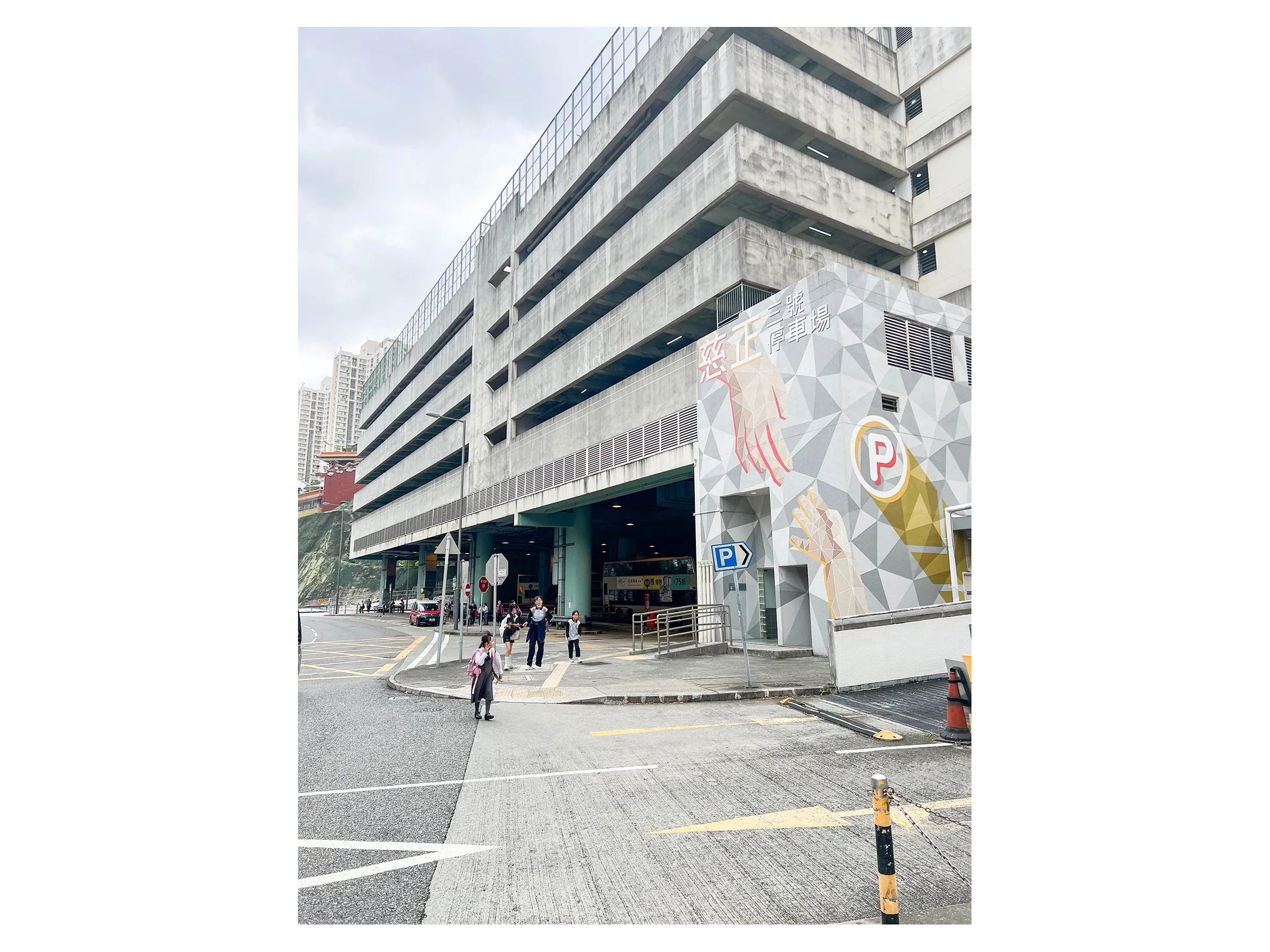 This section is considered to be challenging to some as there are a series of long uphill climbs. However, quite enjoyable as we can experience different types of terrains with amazing views along the way. 
Distance: 9km
Duration: 3.45 hours (Includes rest and photos)
Difficulty: 4/5 Intermediate to Advance
Starting at Tseng Lan Shue Village at Clearwater Bay Road, we walked along the village pathway following the Wilson Trail signage. 
It takes about 5-10 minutes to reach the trail section, then it starts to head up toward the forest section of the hike. 
In the forest section, the trail is quite slippery due to green moss and wet leaves along the path, some sections are along tree roots and occasional rocky sections before passing across a small river. 
Be mindful as the trail can be slippery along wet areas. 
We continued along the trail that eventually leads us to a paved road, from there we followed the signage Ho Chung which passes the village of Tai Lam Wu. 
After a few minutes of walking, we crossed a small bridge with the Wilson Trail sign, this is the start of the climb toward Tung Yeung Shan. 
At this point, the climb is about to get challenging. 
The trail ascends a series of long flights of steps, with occasional rocky slightly steep sections. 
However, the climb is worth it, as a beautiful view of Sai Kung and New Territories can be seen at the higher section of the hike. 
After tackling the long ascent, we finally made it to the summit of Tung Yeung Shan. 
It's good to stay awhile and rest at the summit to enjoy the view and refuel. Also, Rabbit Rock can be seen not far from the summit of Tung Yeung Shan. 
We descended Tung Yeung Shan towards Tate's Pass which is still along Wilson Trail Section 4. 
Be mindful during the descent, as some trails can be a bit steep and slippery. 
Once we've reached Tate's Pass, the journey toward the end of section 4 is mainly on a paved road. 
This section passes by the Kowloon Peak Viewing Point, Jat's Incline Viewing Point before heading towards Shatin Pass. 
The endpoint of Section 4 is located at the junction of Shatin Pass, and a few meters away is the start of Wilson Trail Section 5 the heads towards Tai Po Road.
We followed the Shatin Pass Road down to the direction of Wong Tai Sin before heading down a trail that leads towards the Tsz Wan Shan North Bus Terminal where we ended our hike. 
We recommend bringing at least 2 liters of water and snacks. 
Wear comfortable hiking shoes with good grip, and proper hiking apparel.