Pak Kok Cave Loop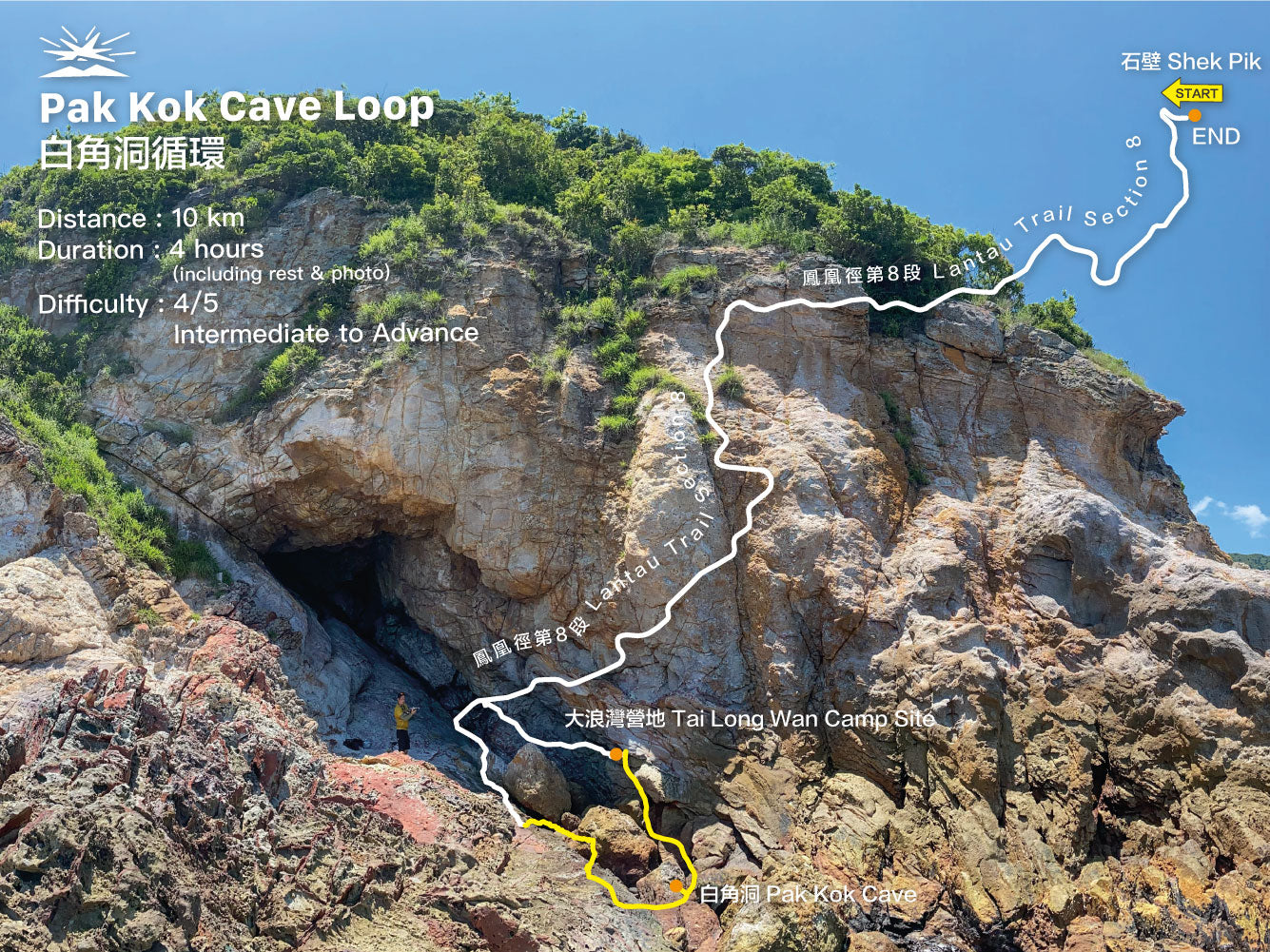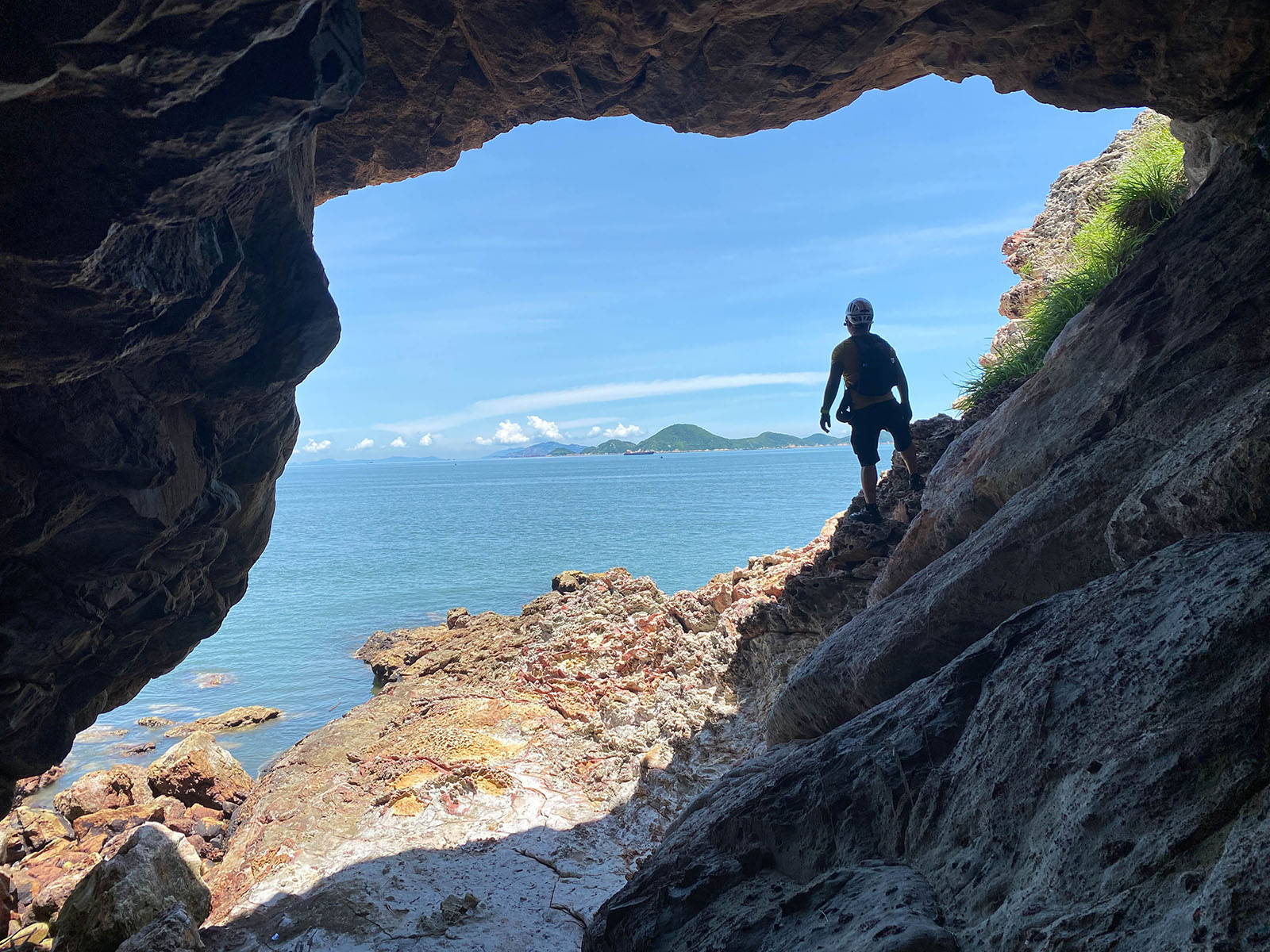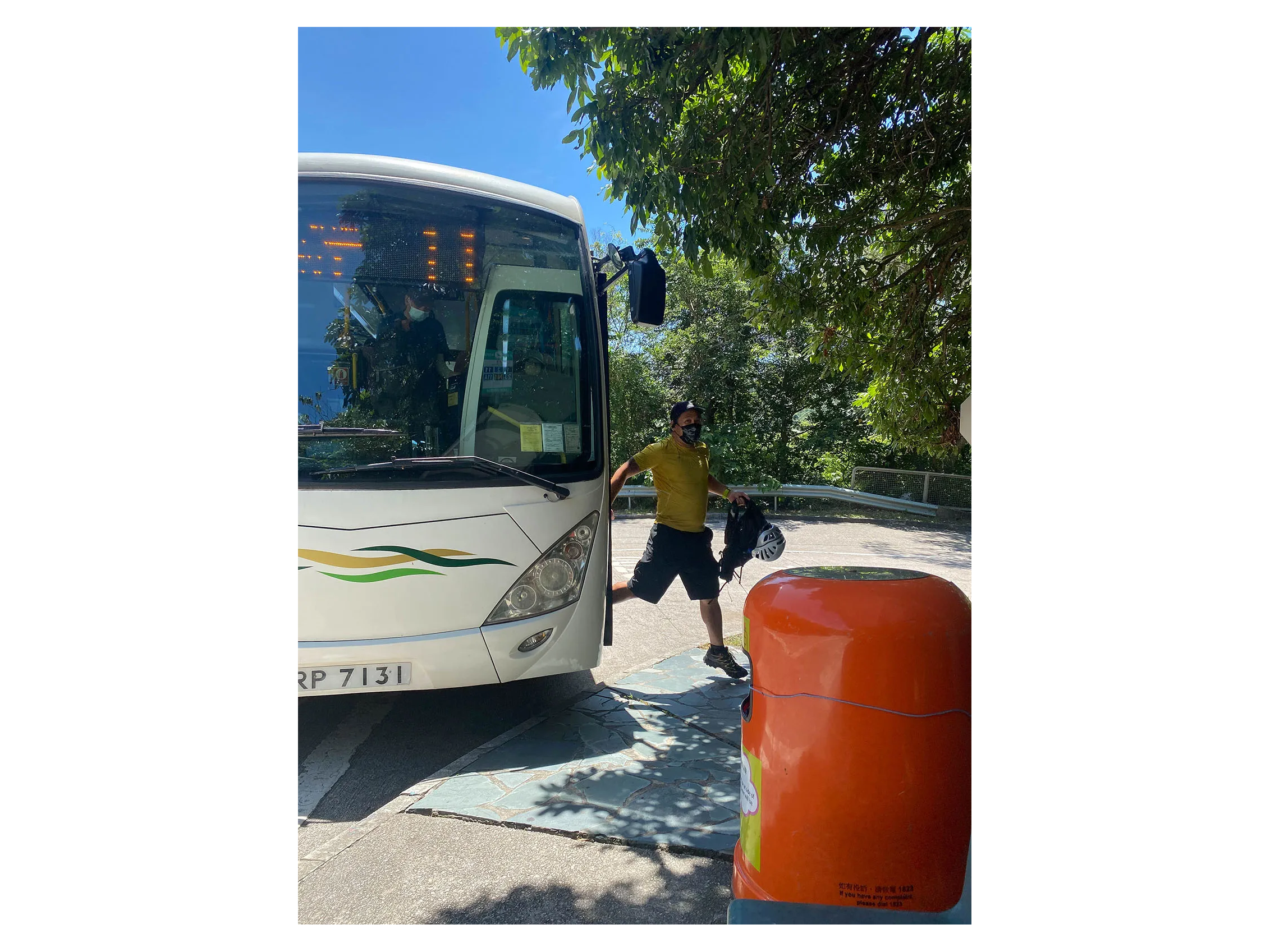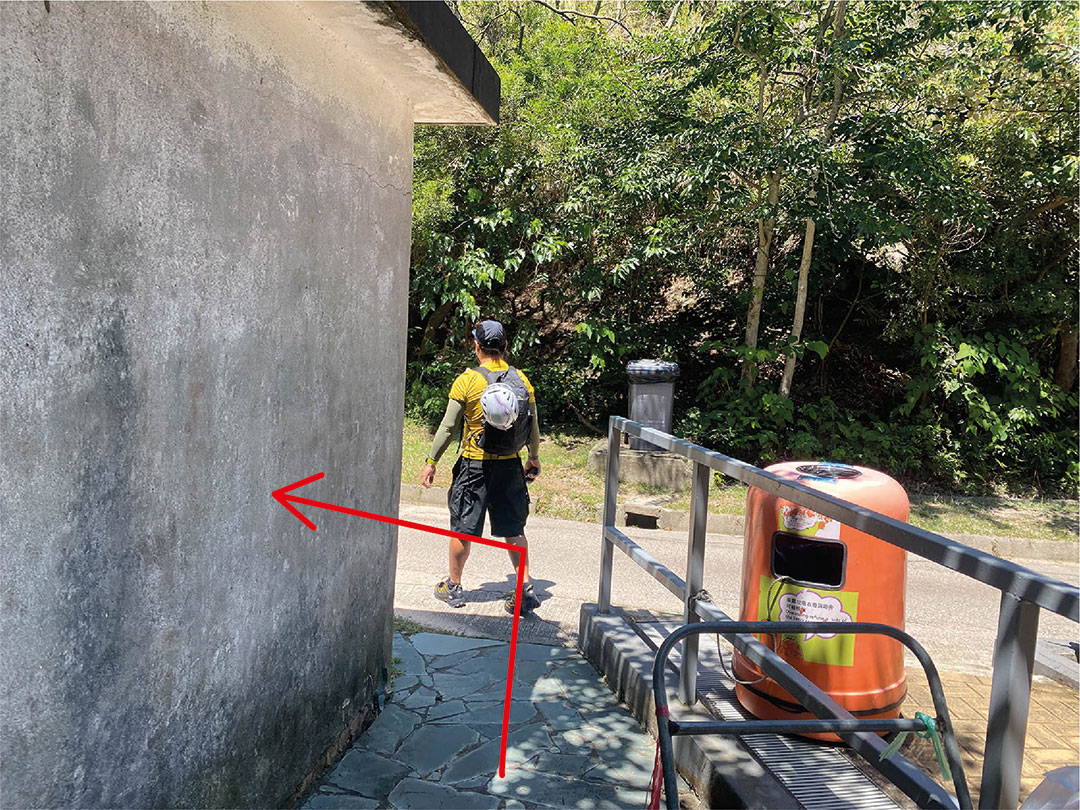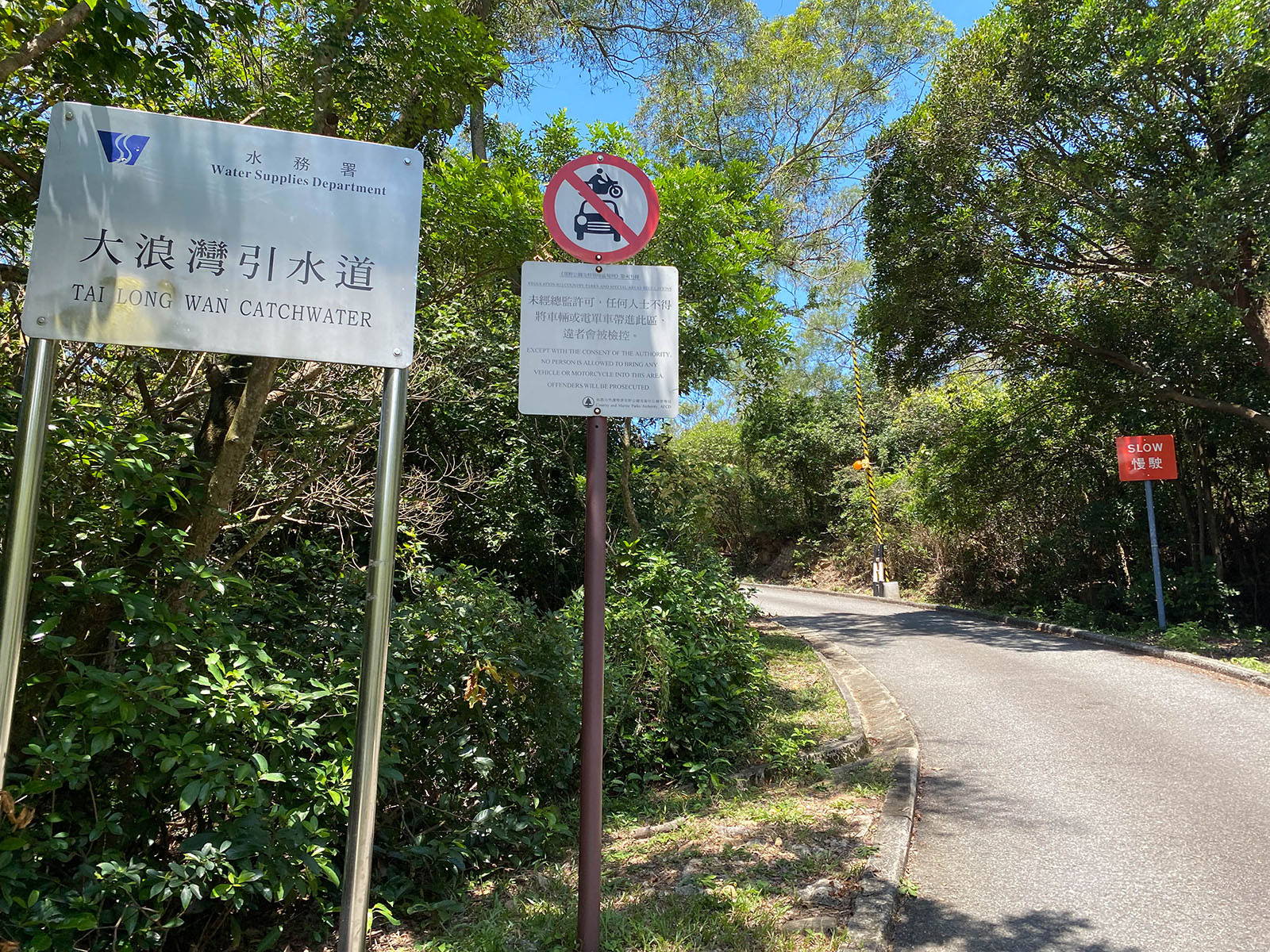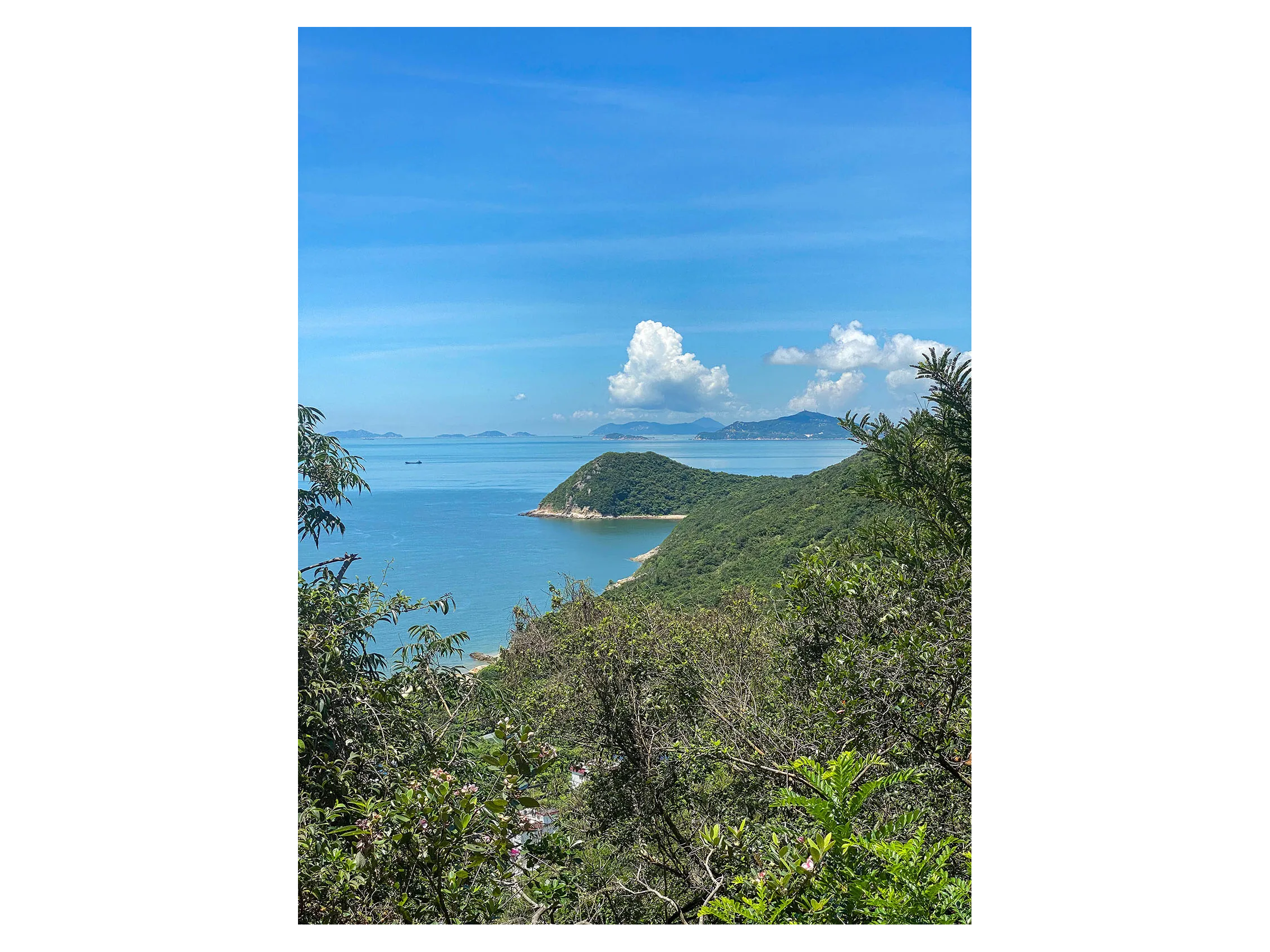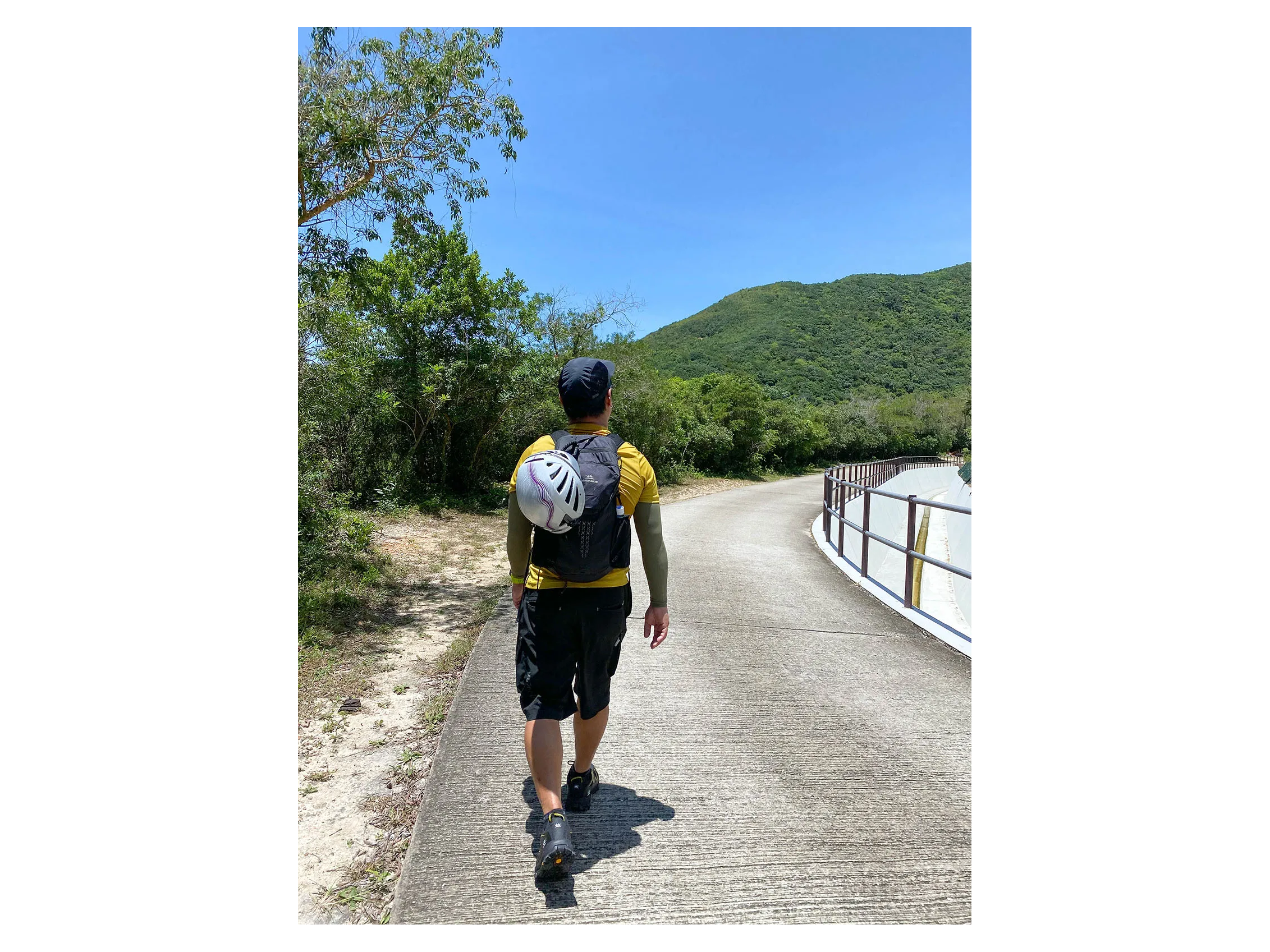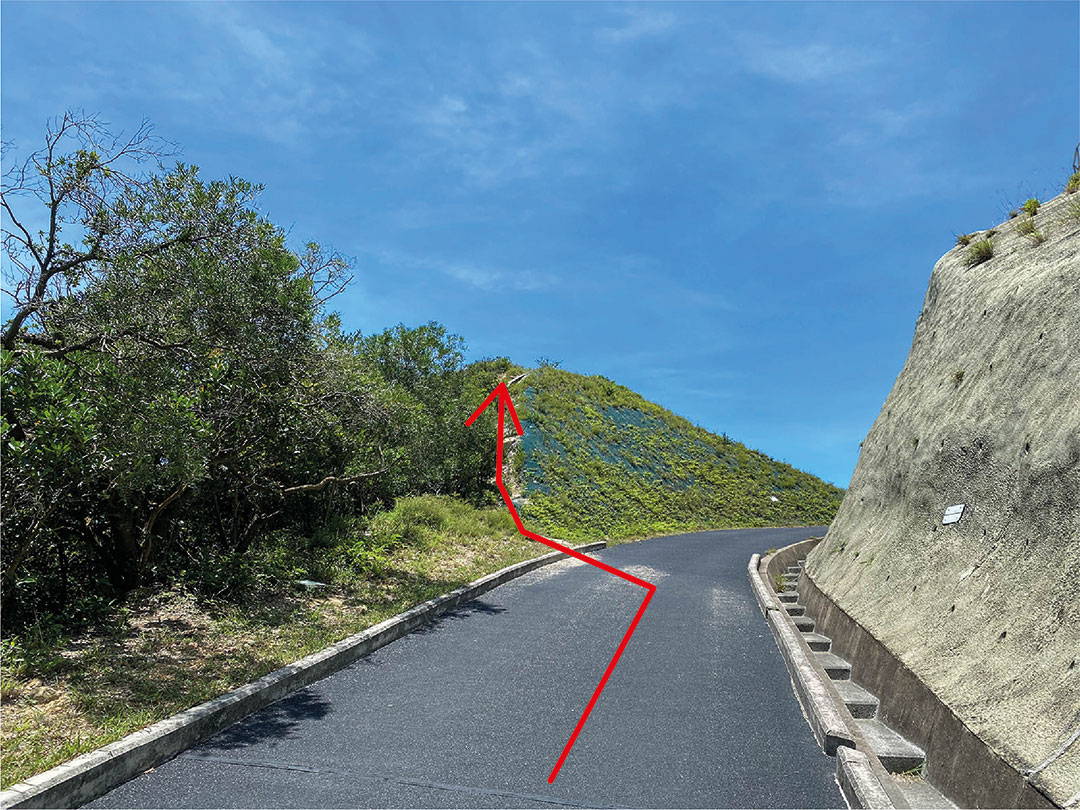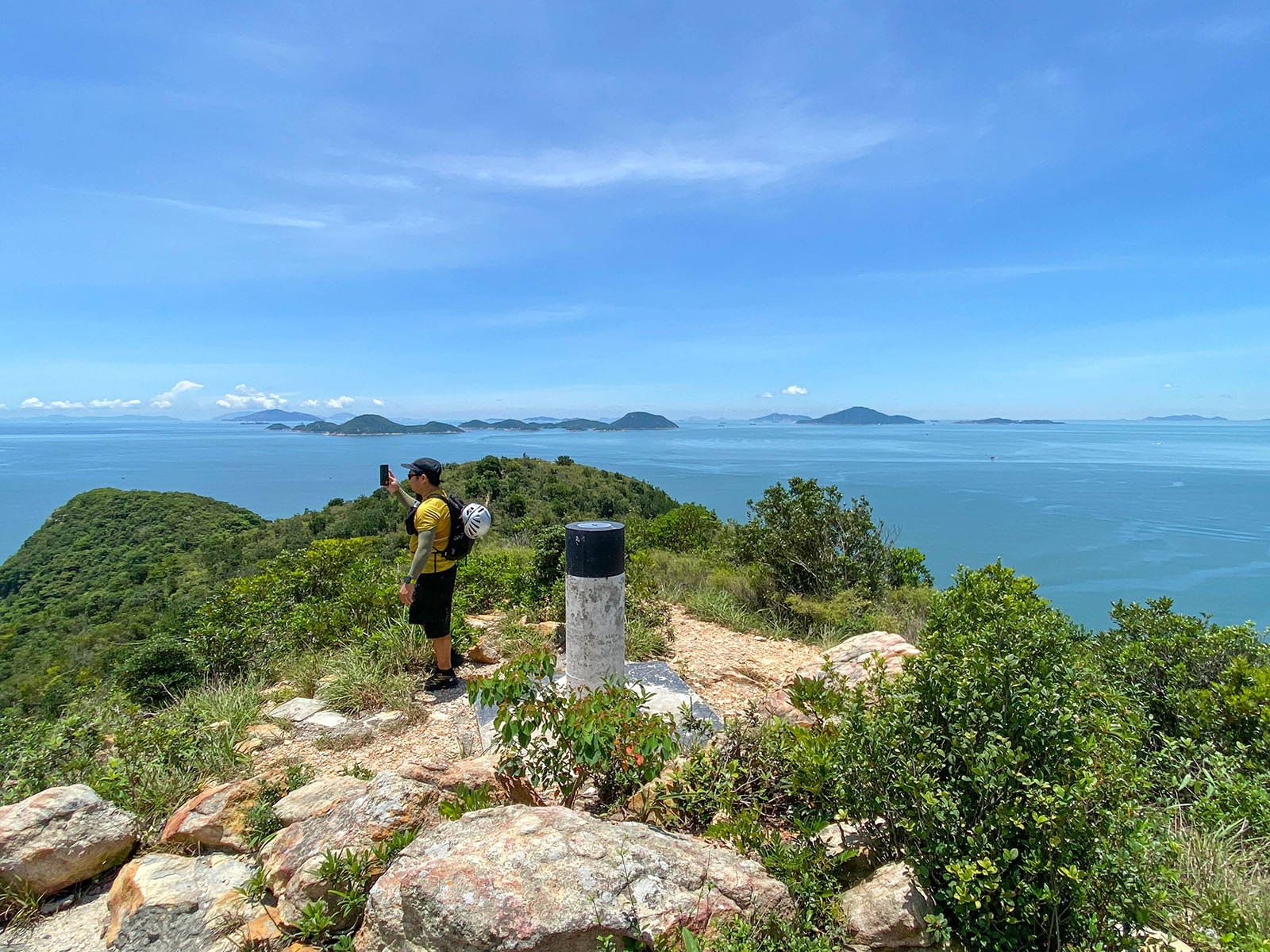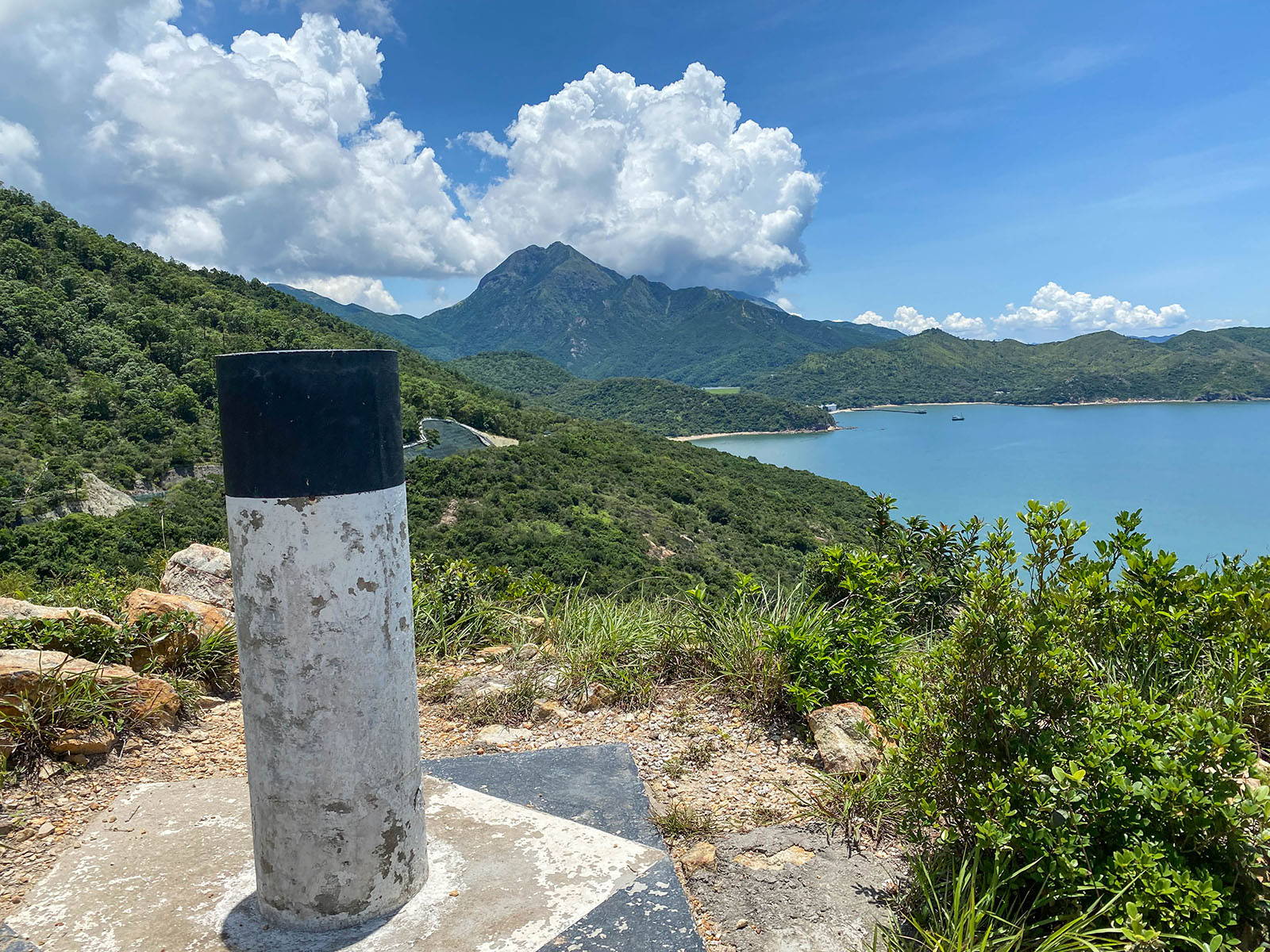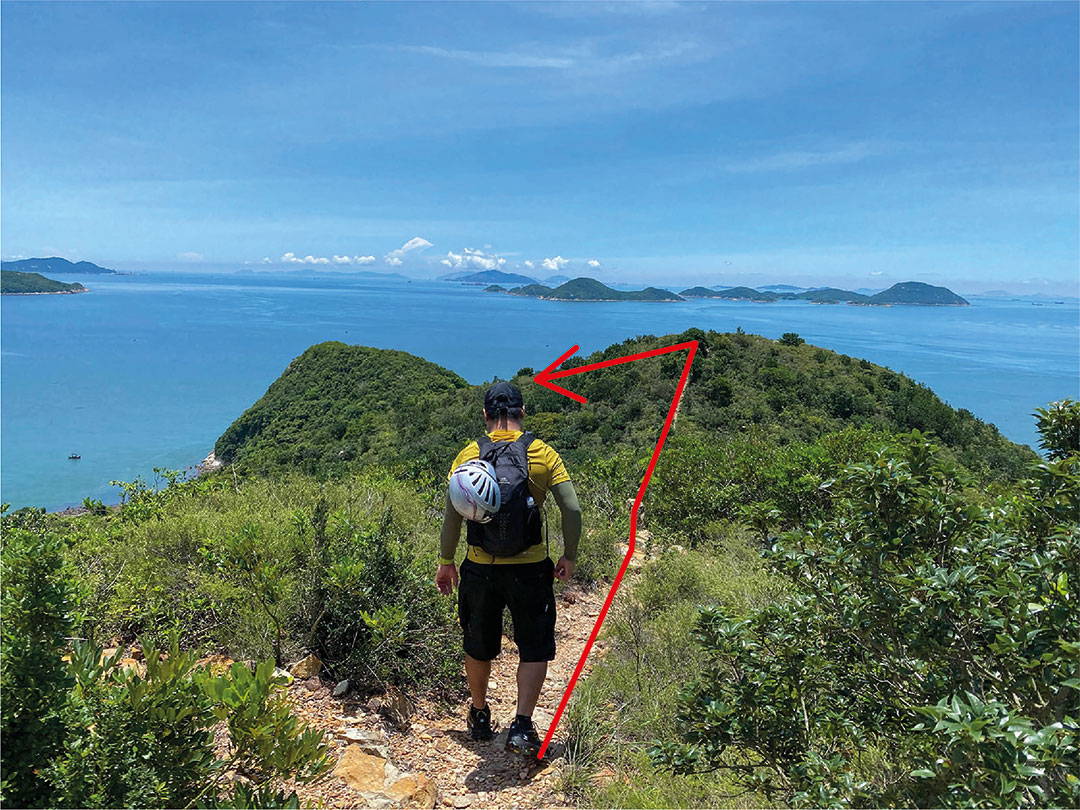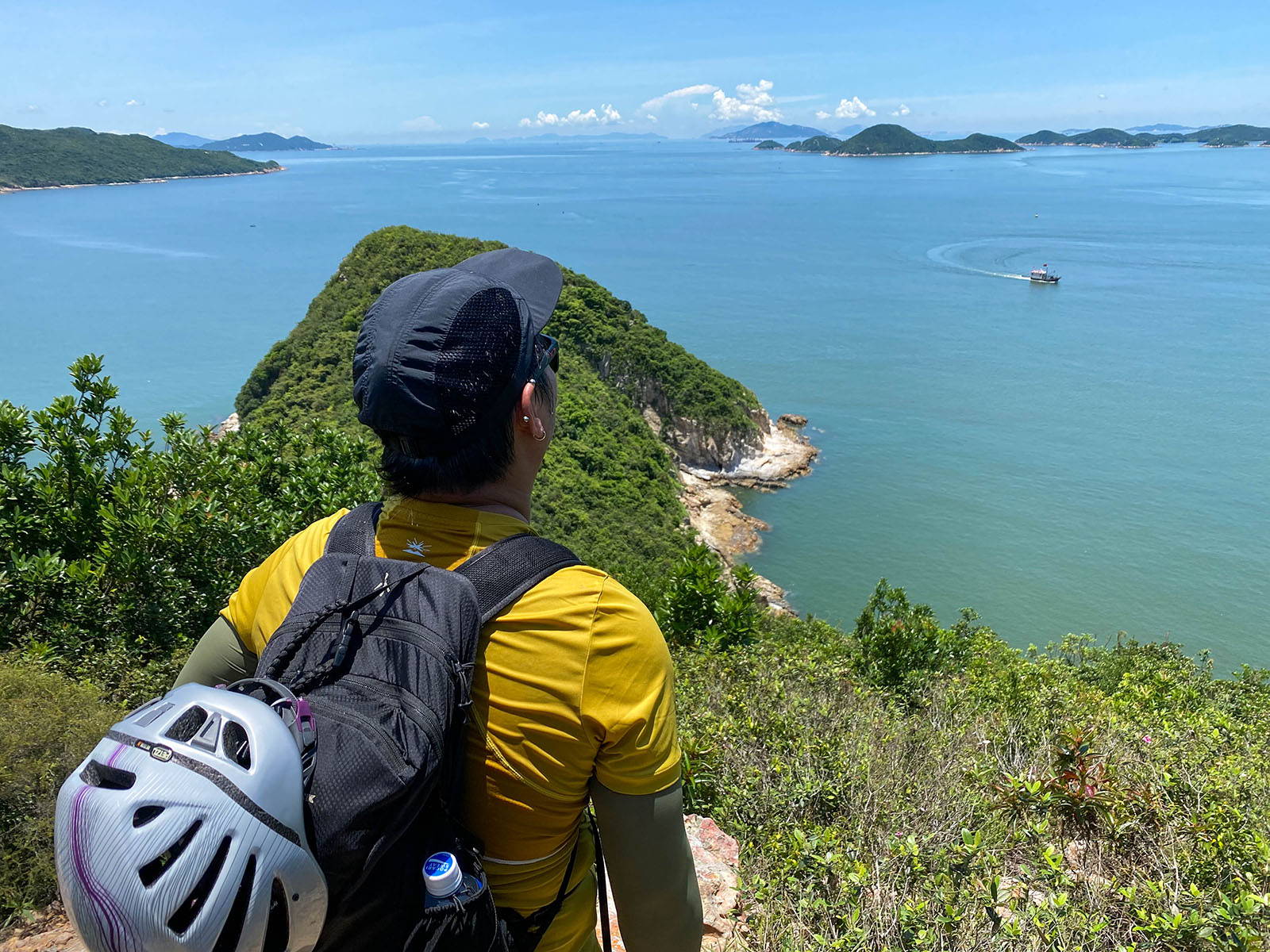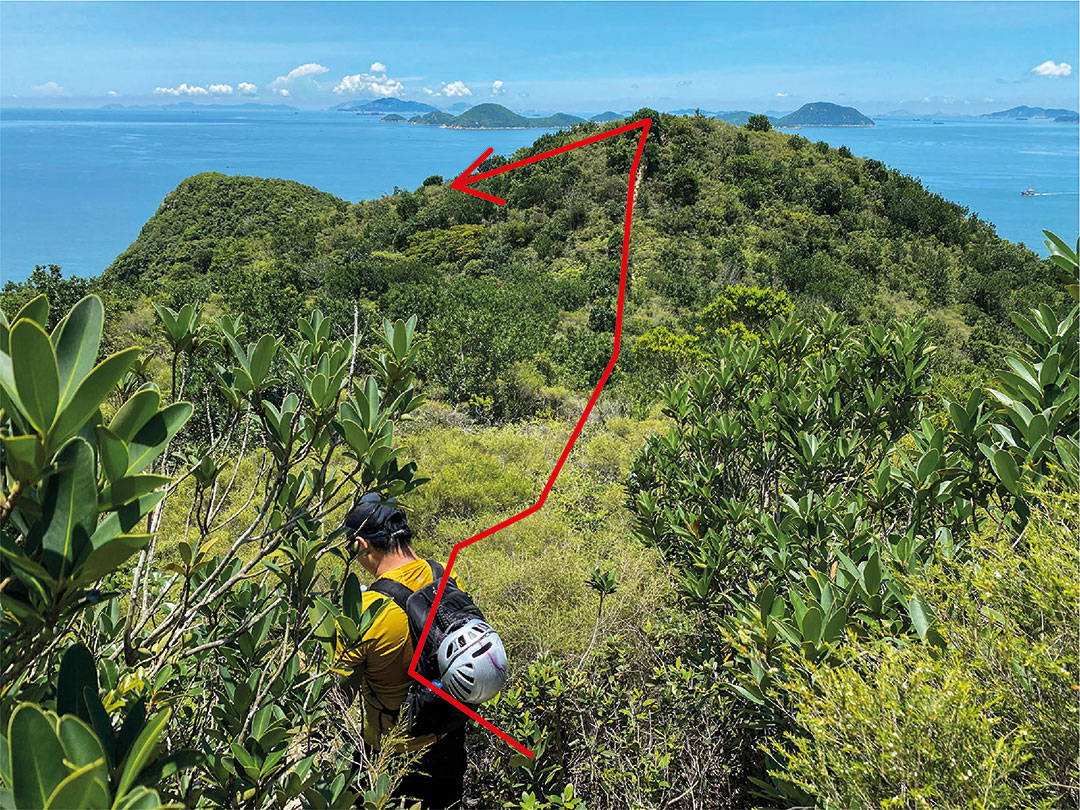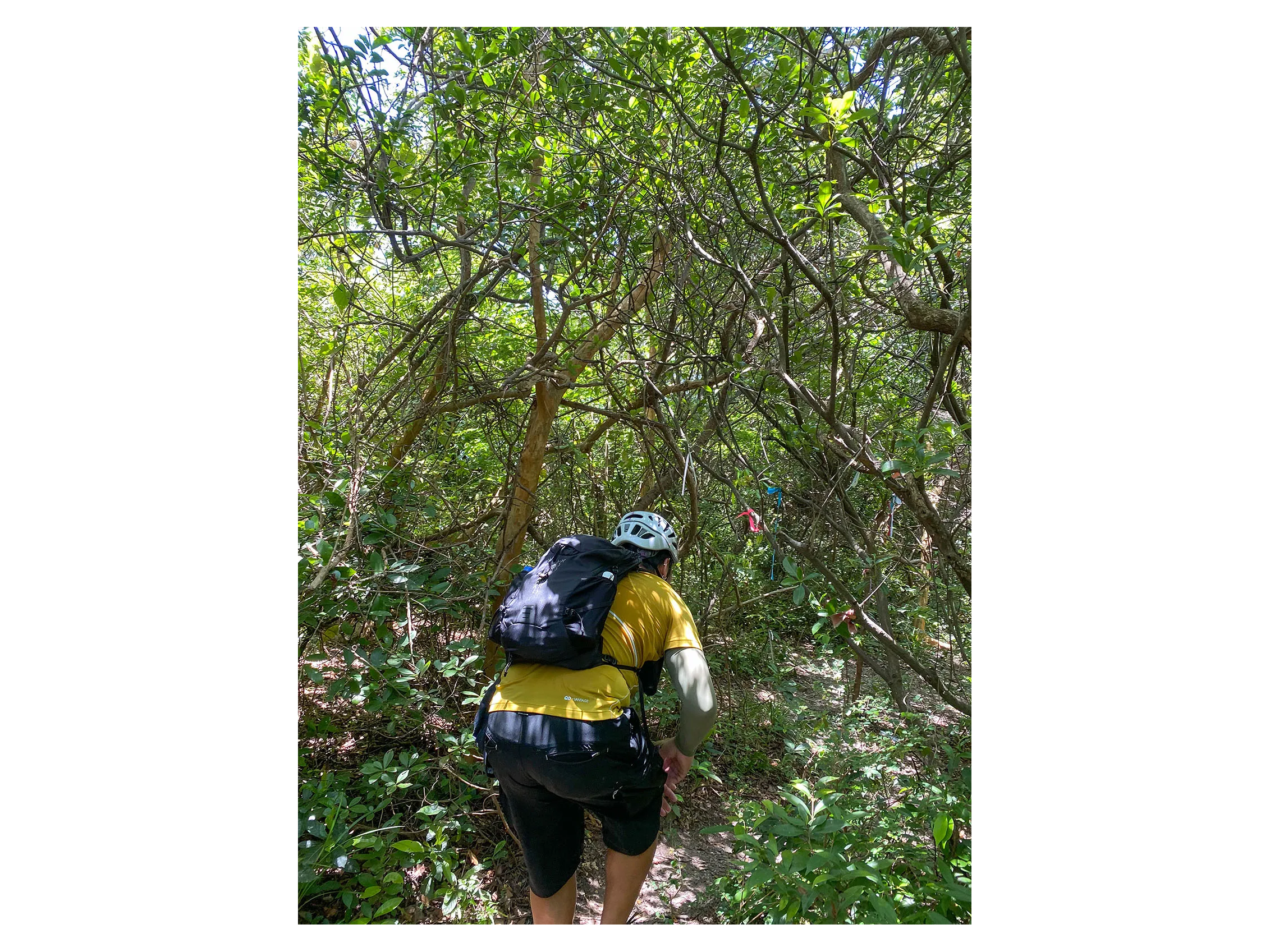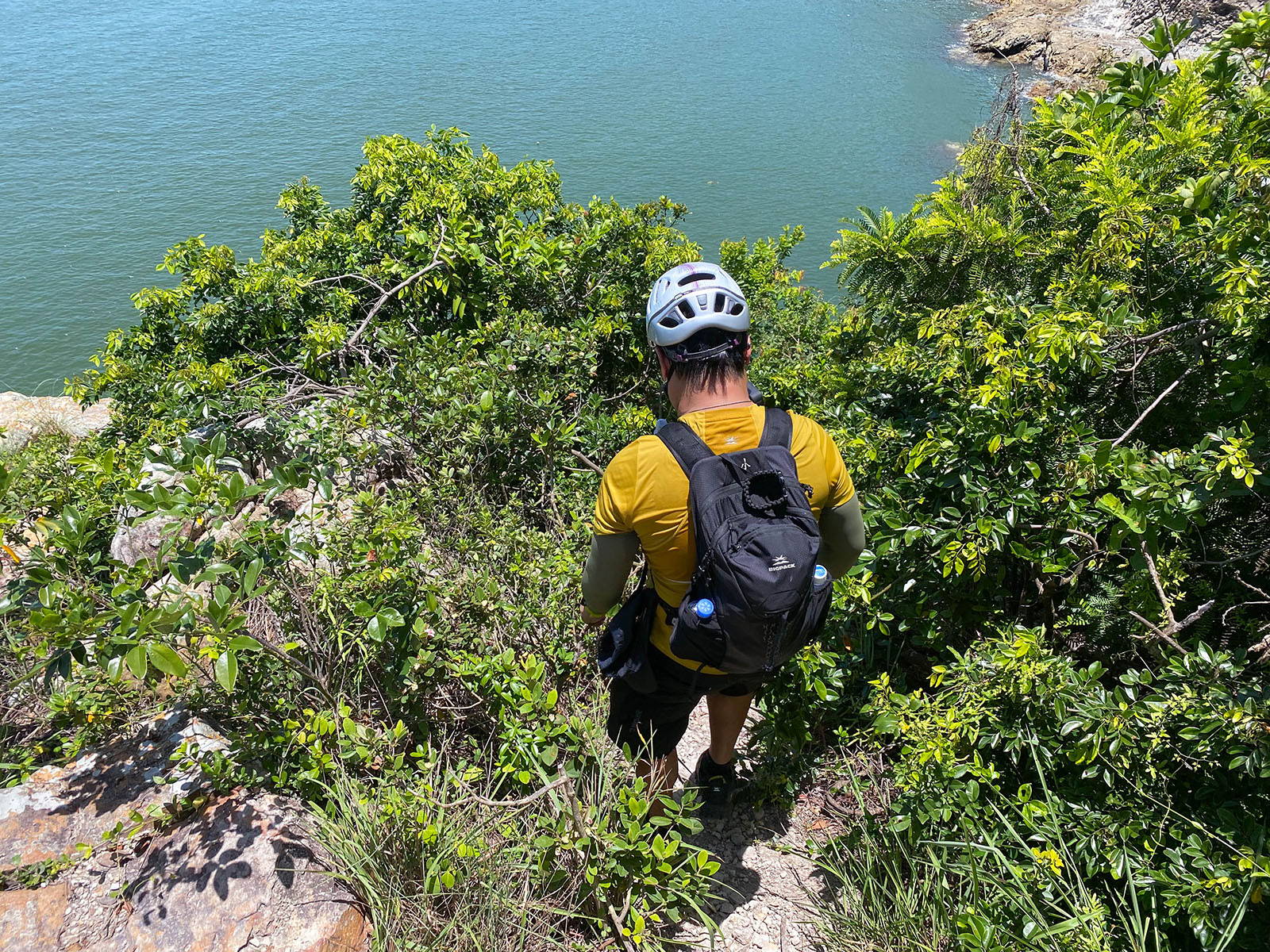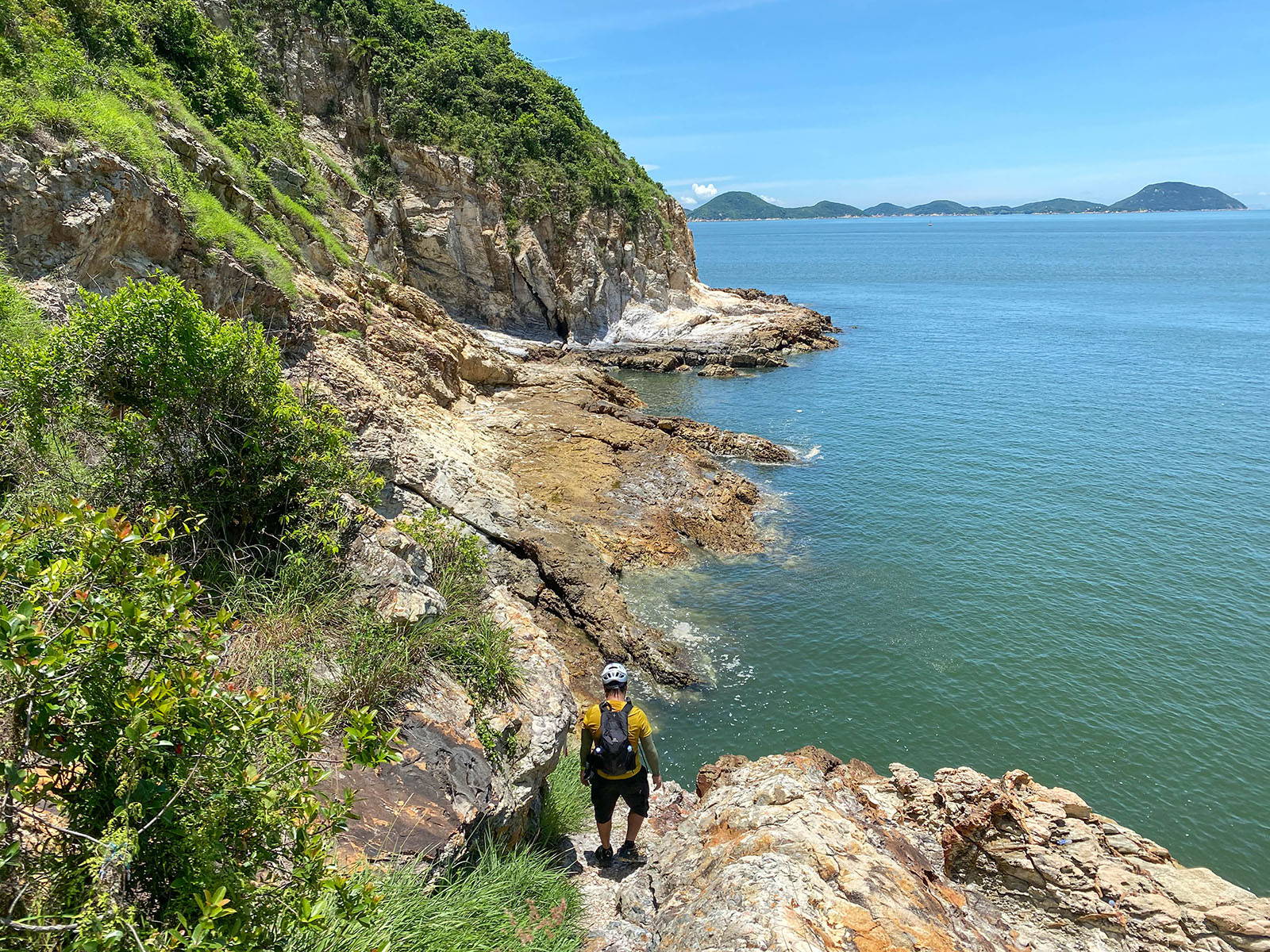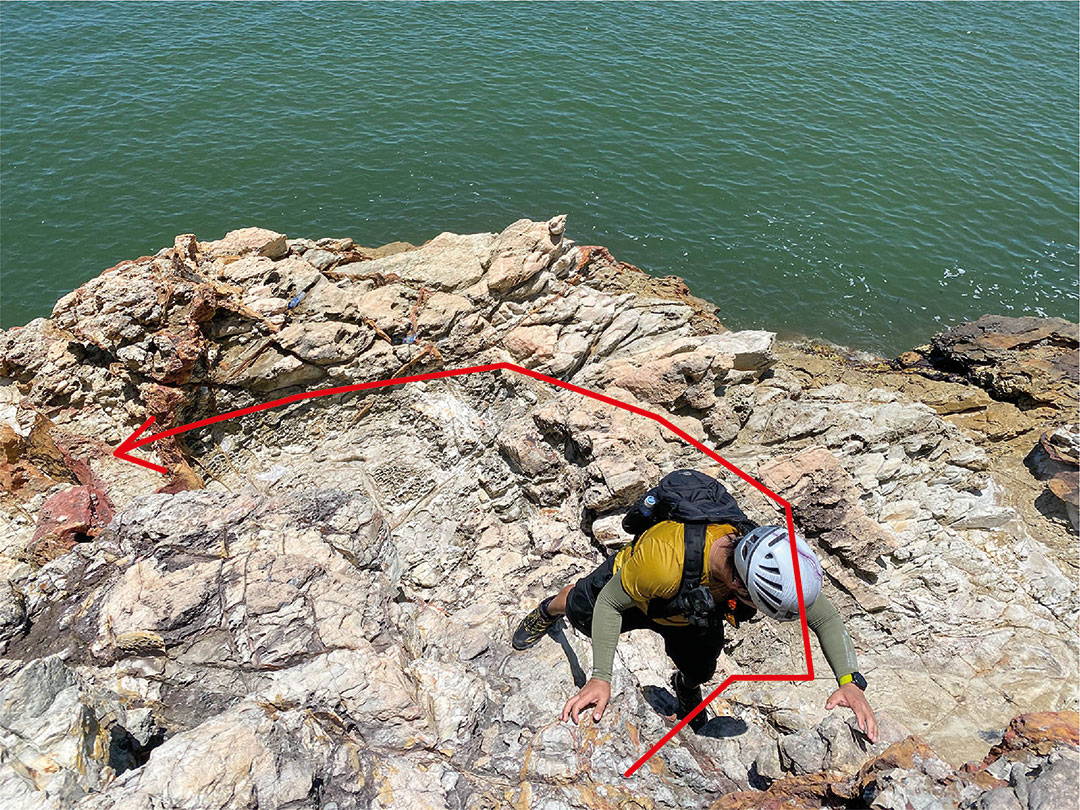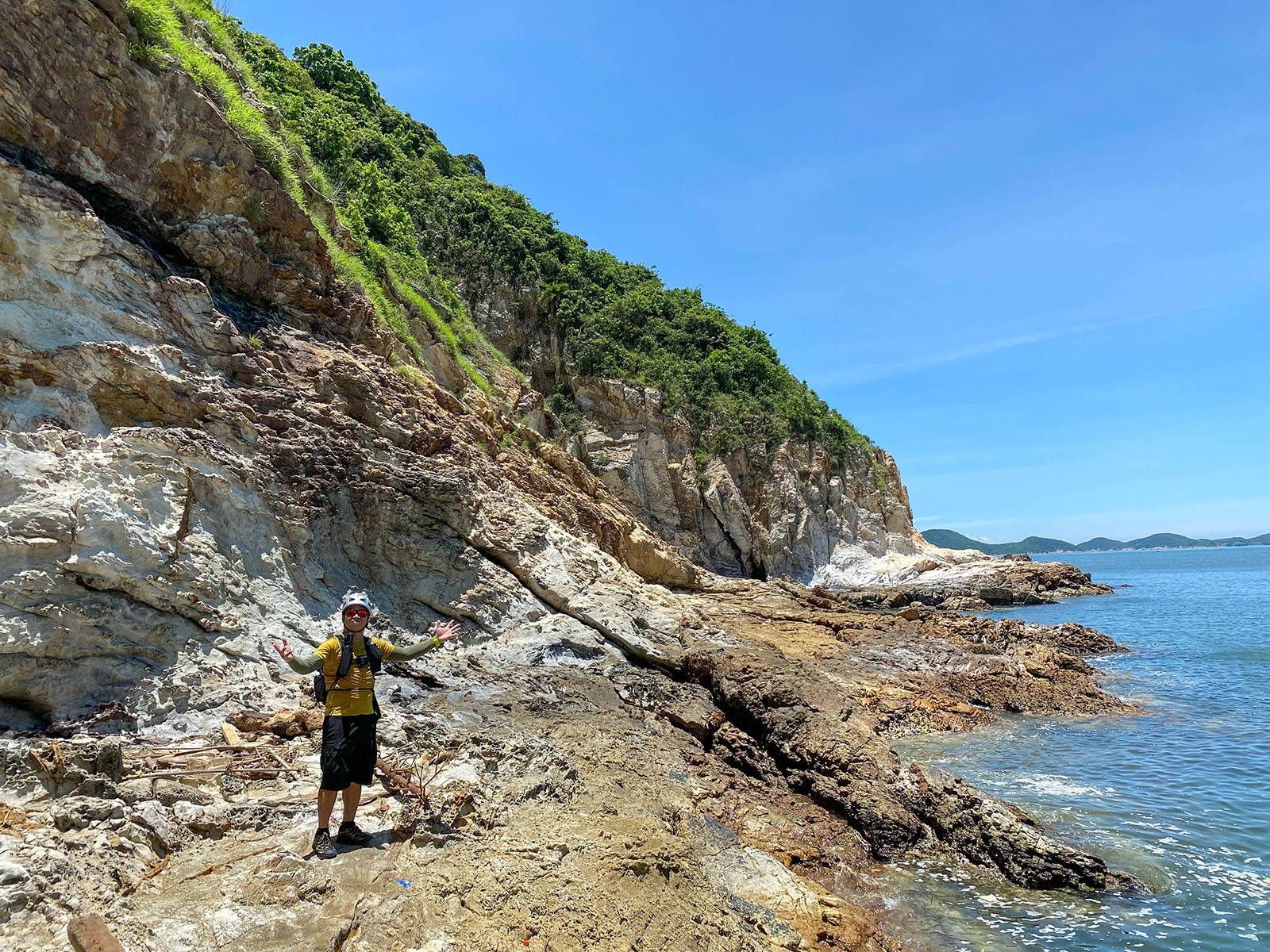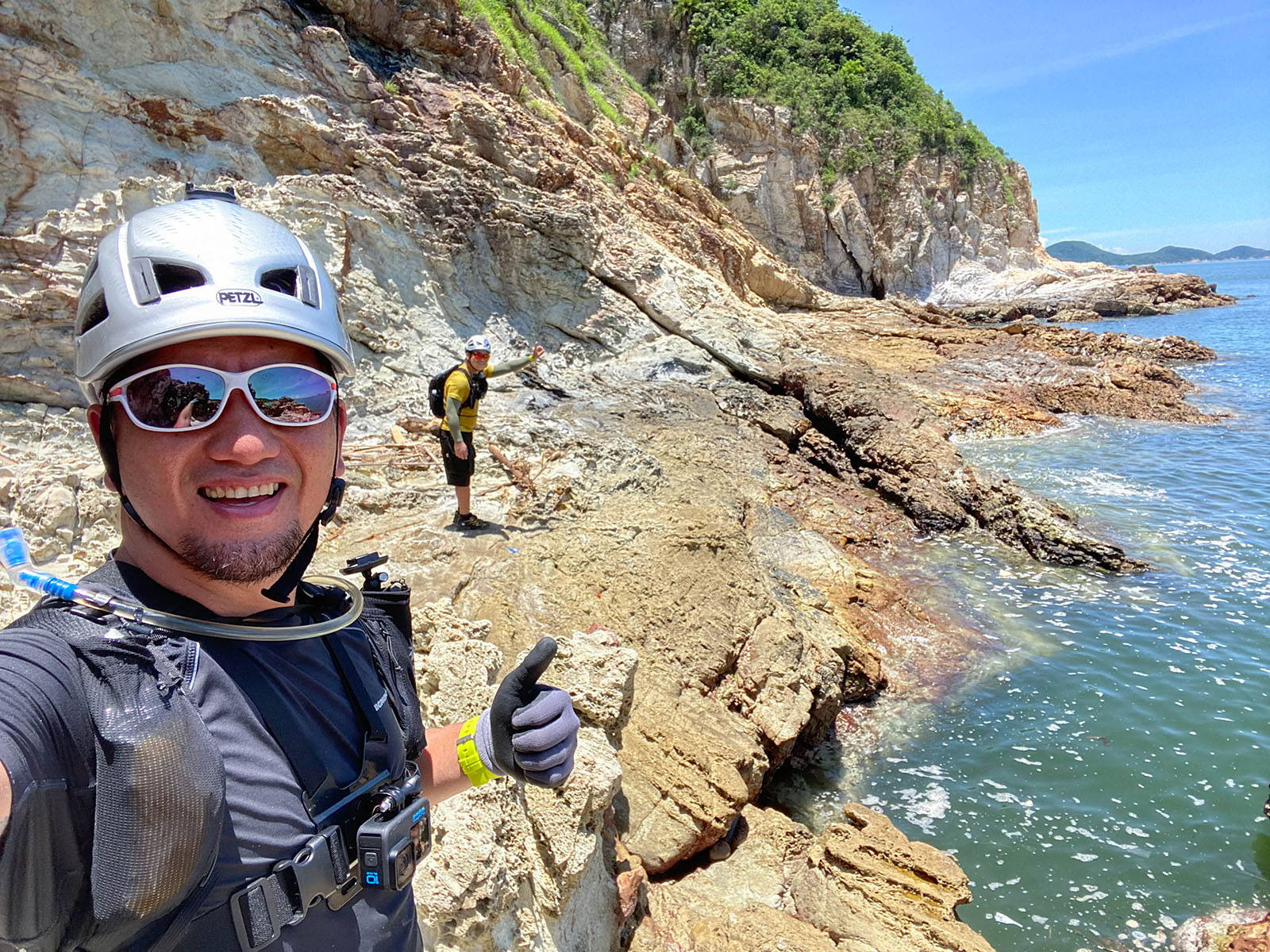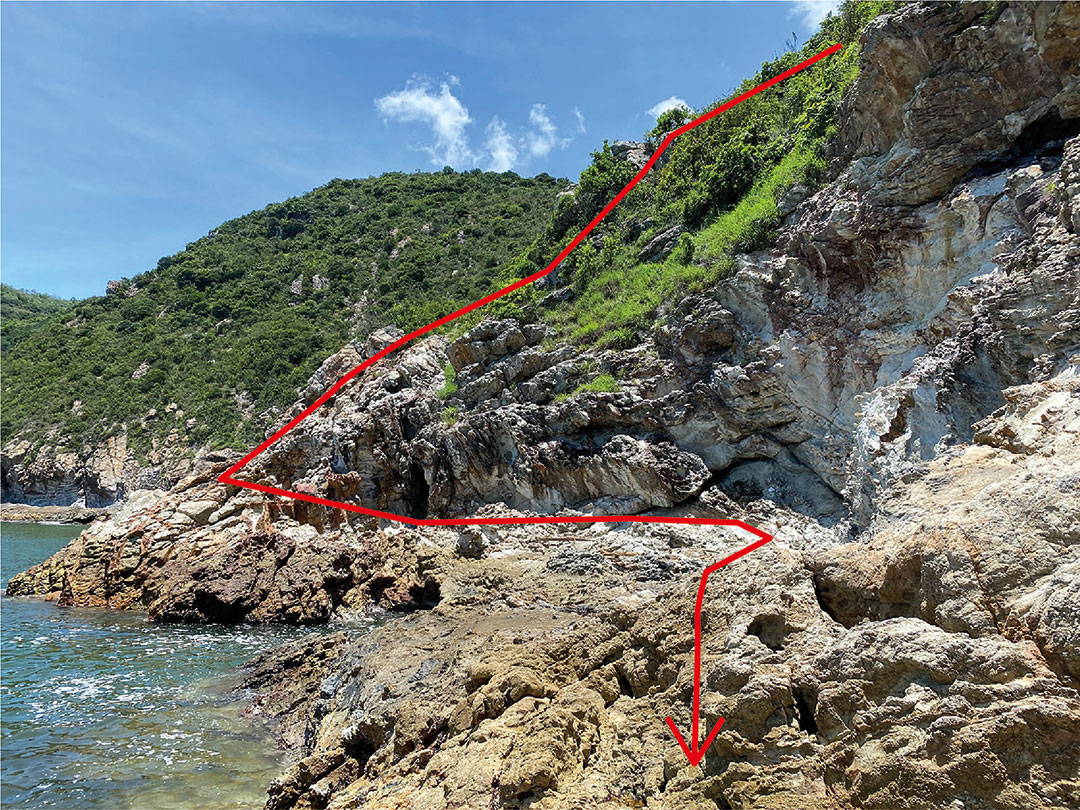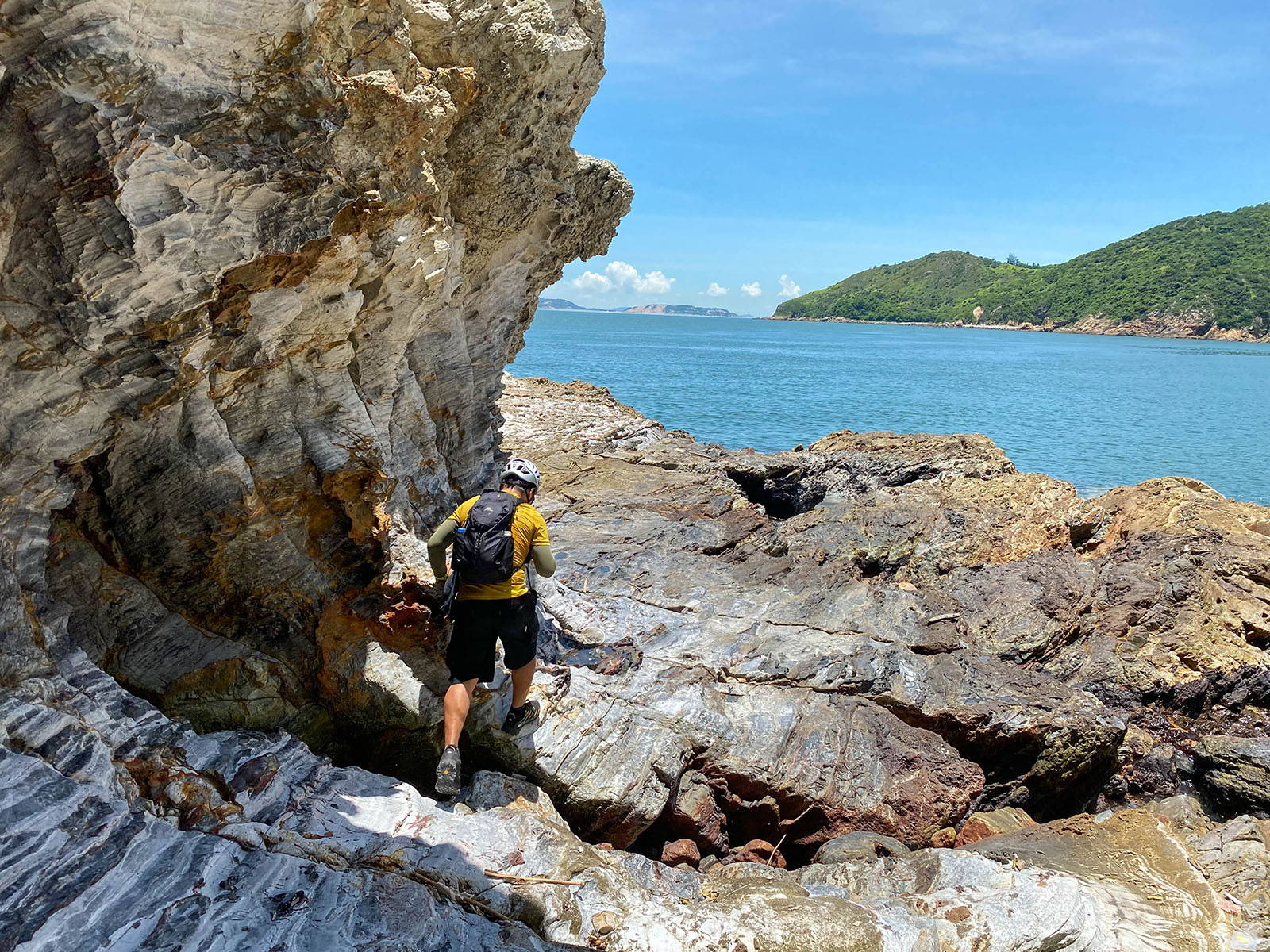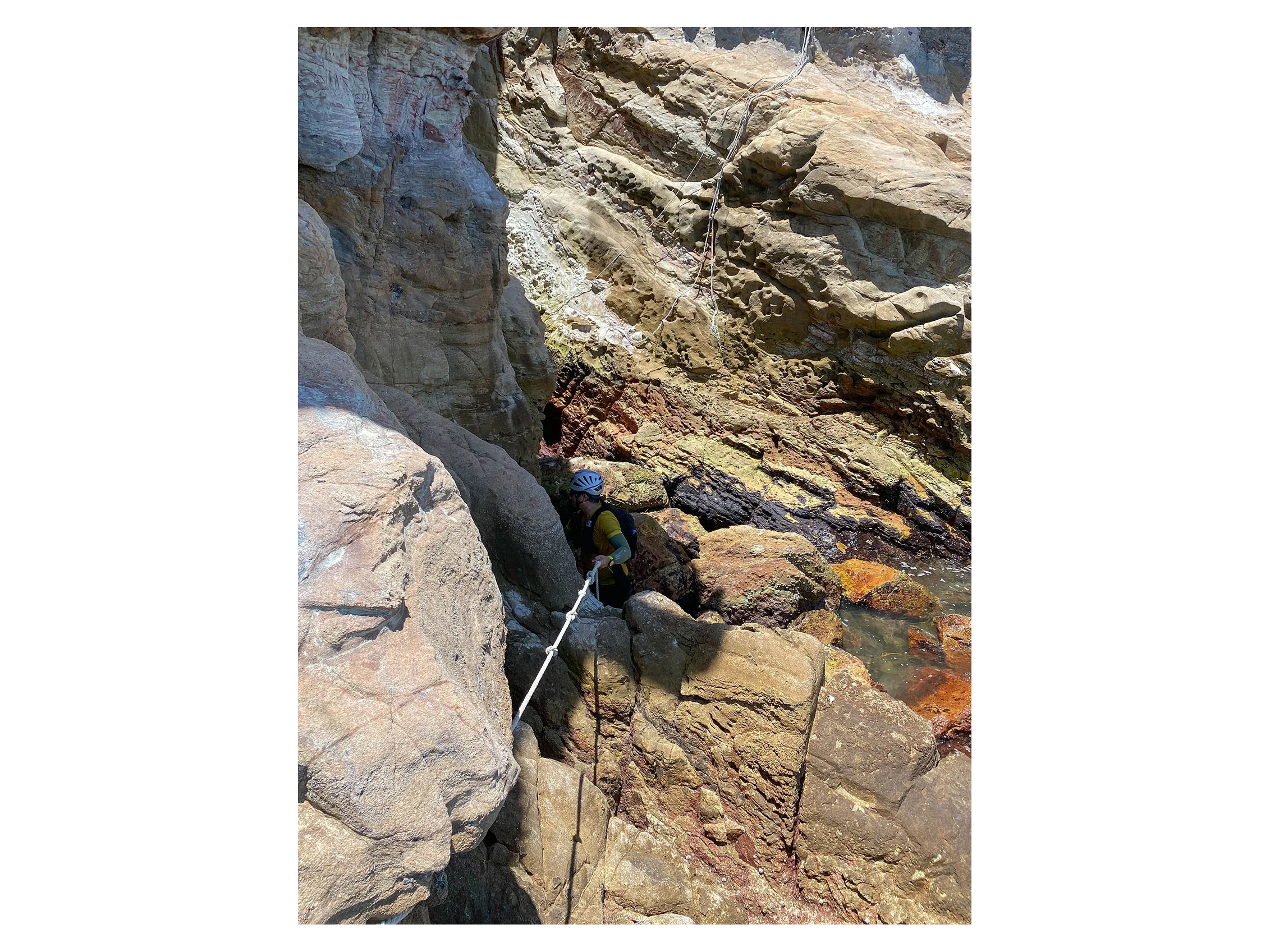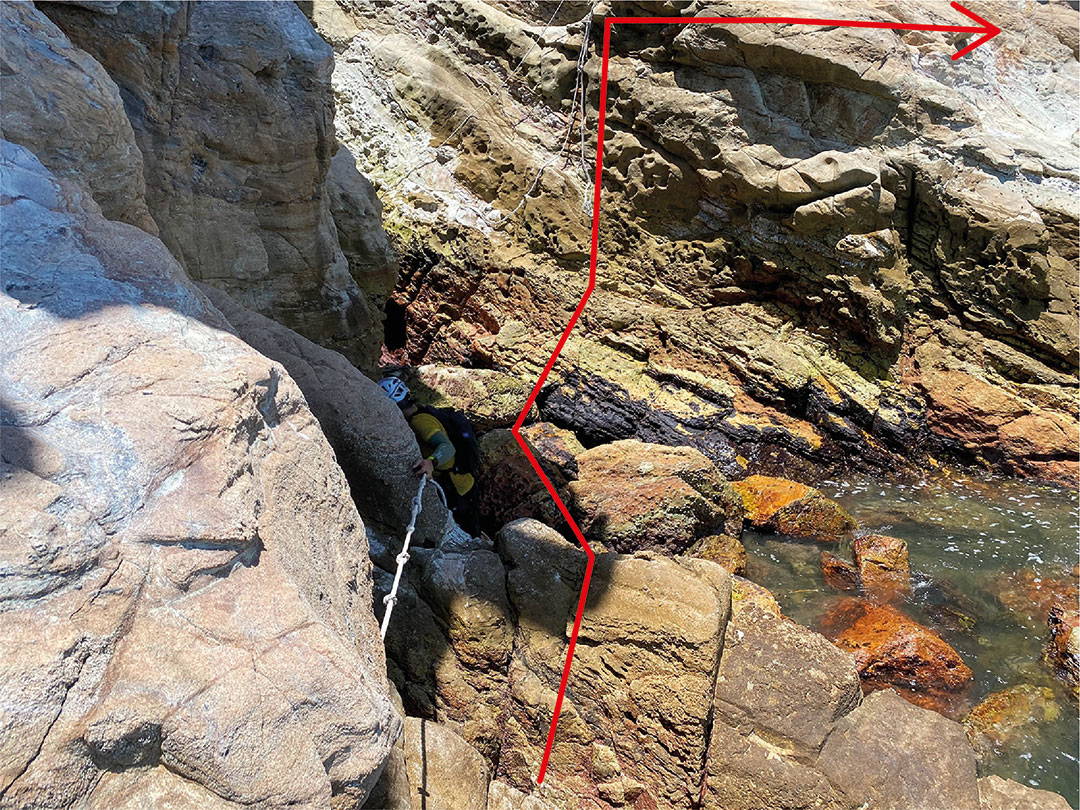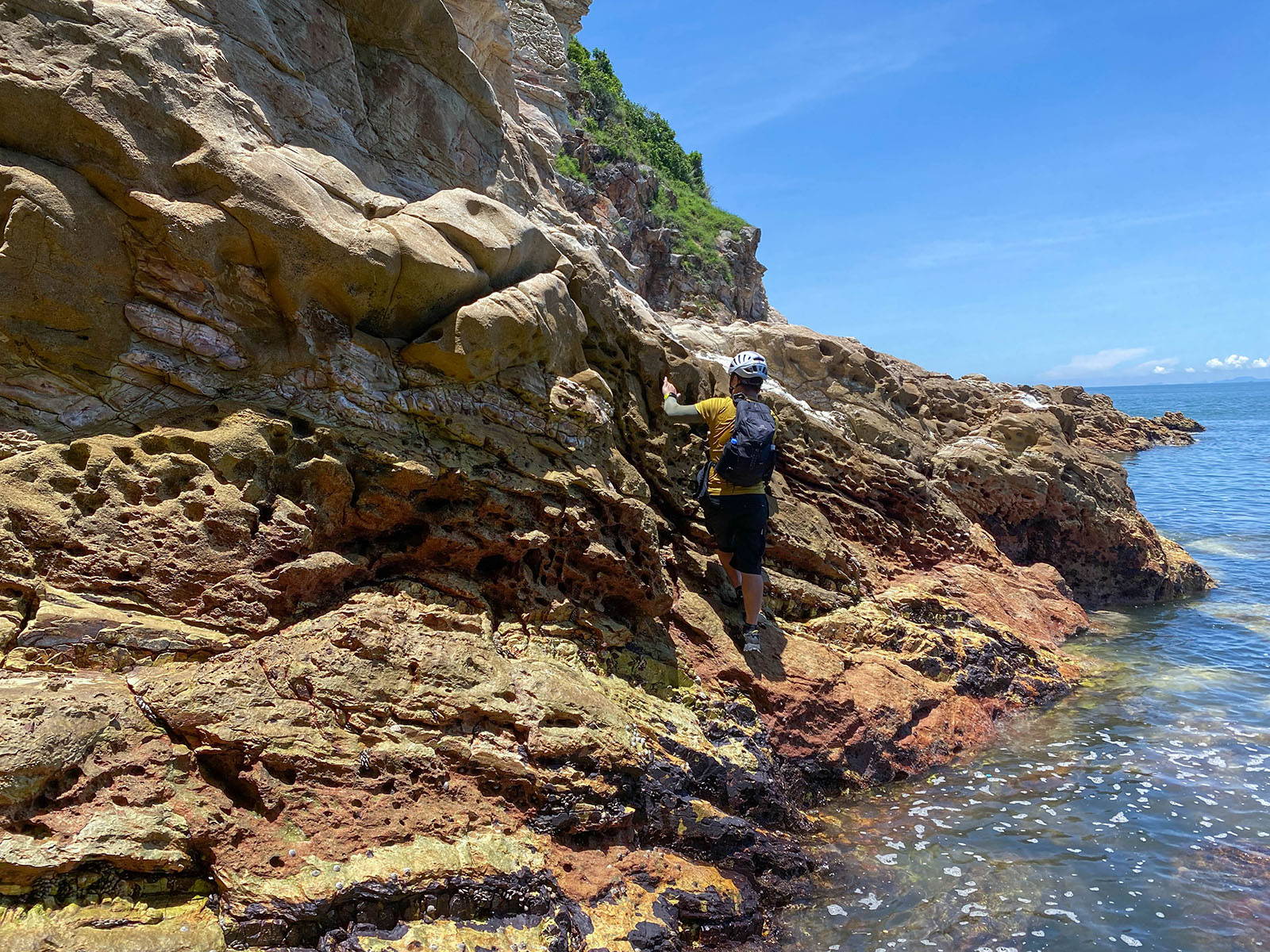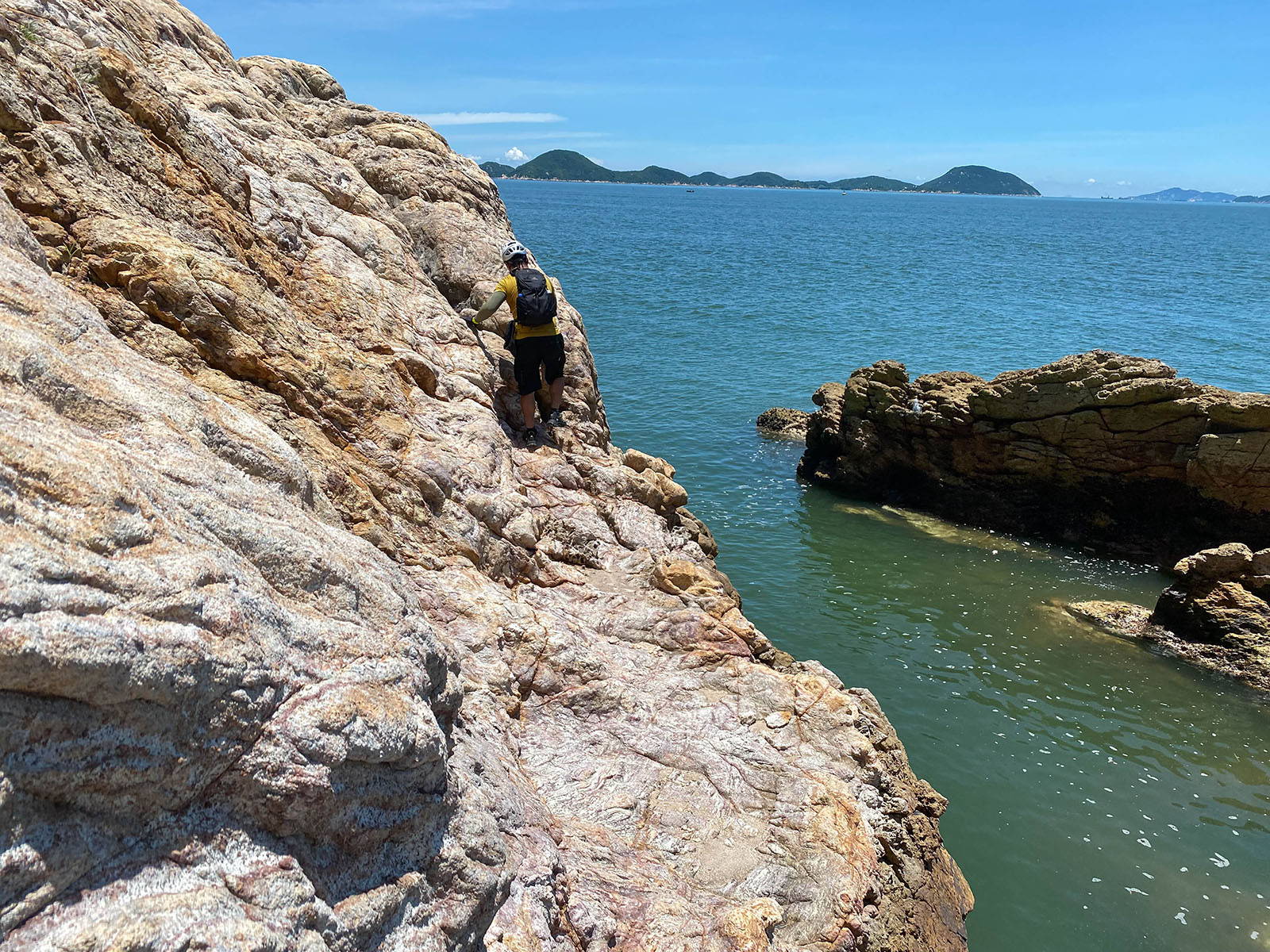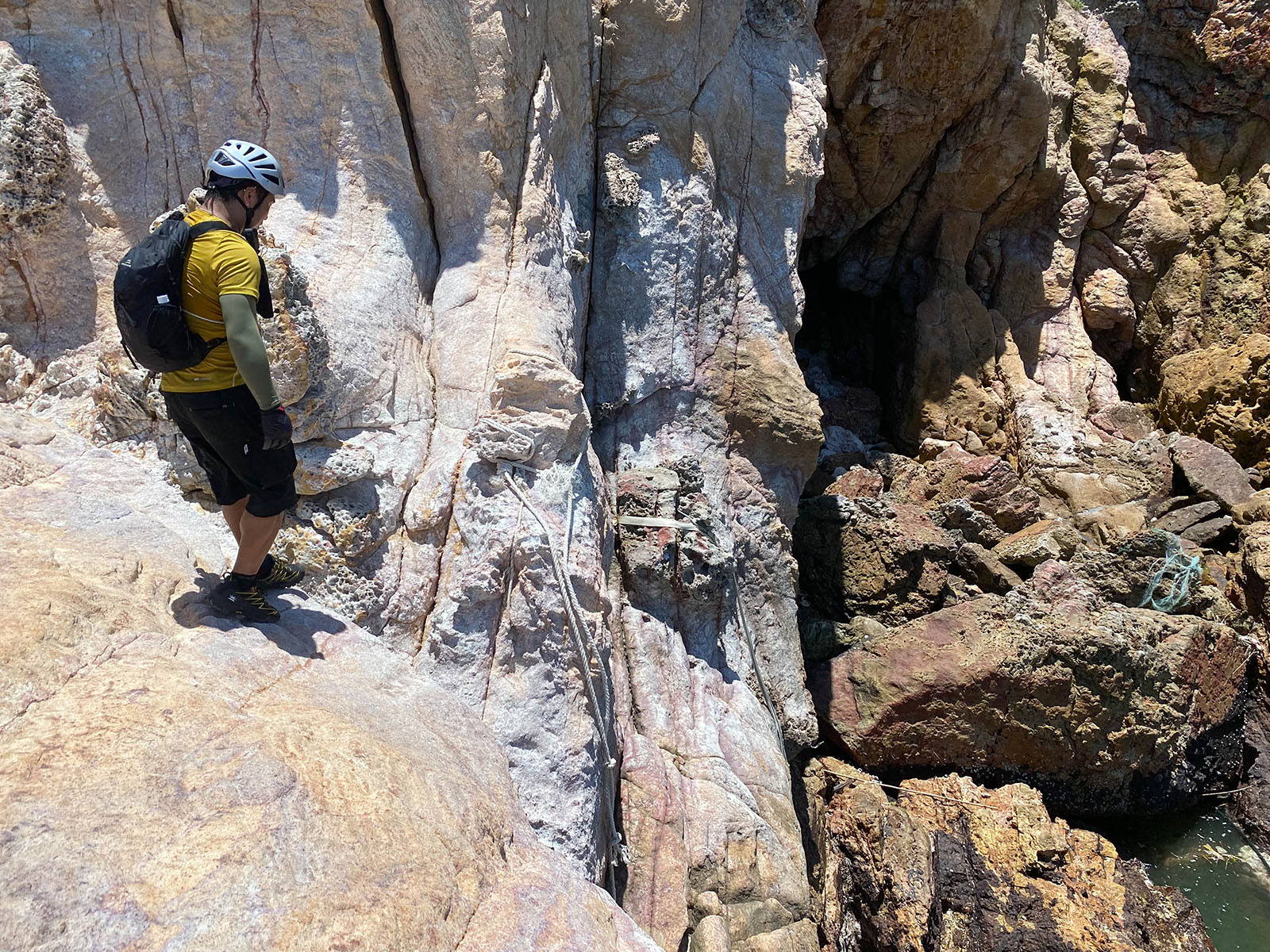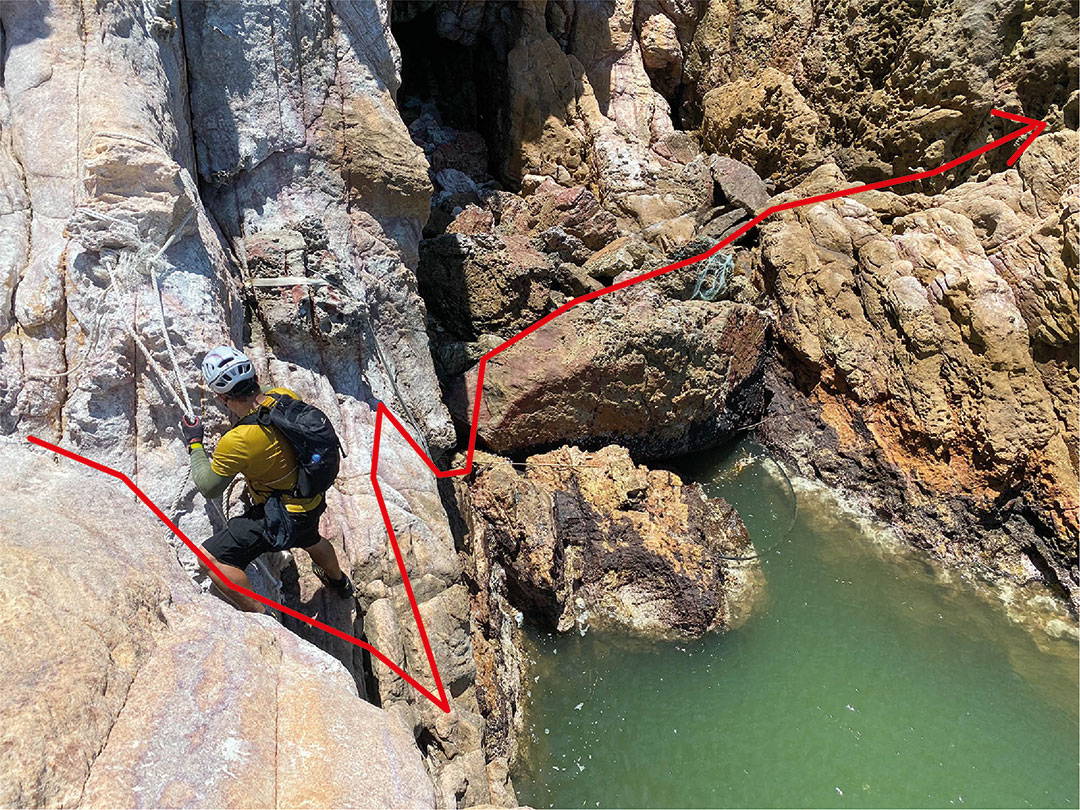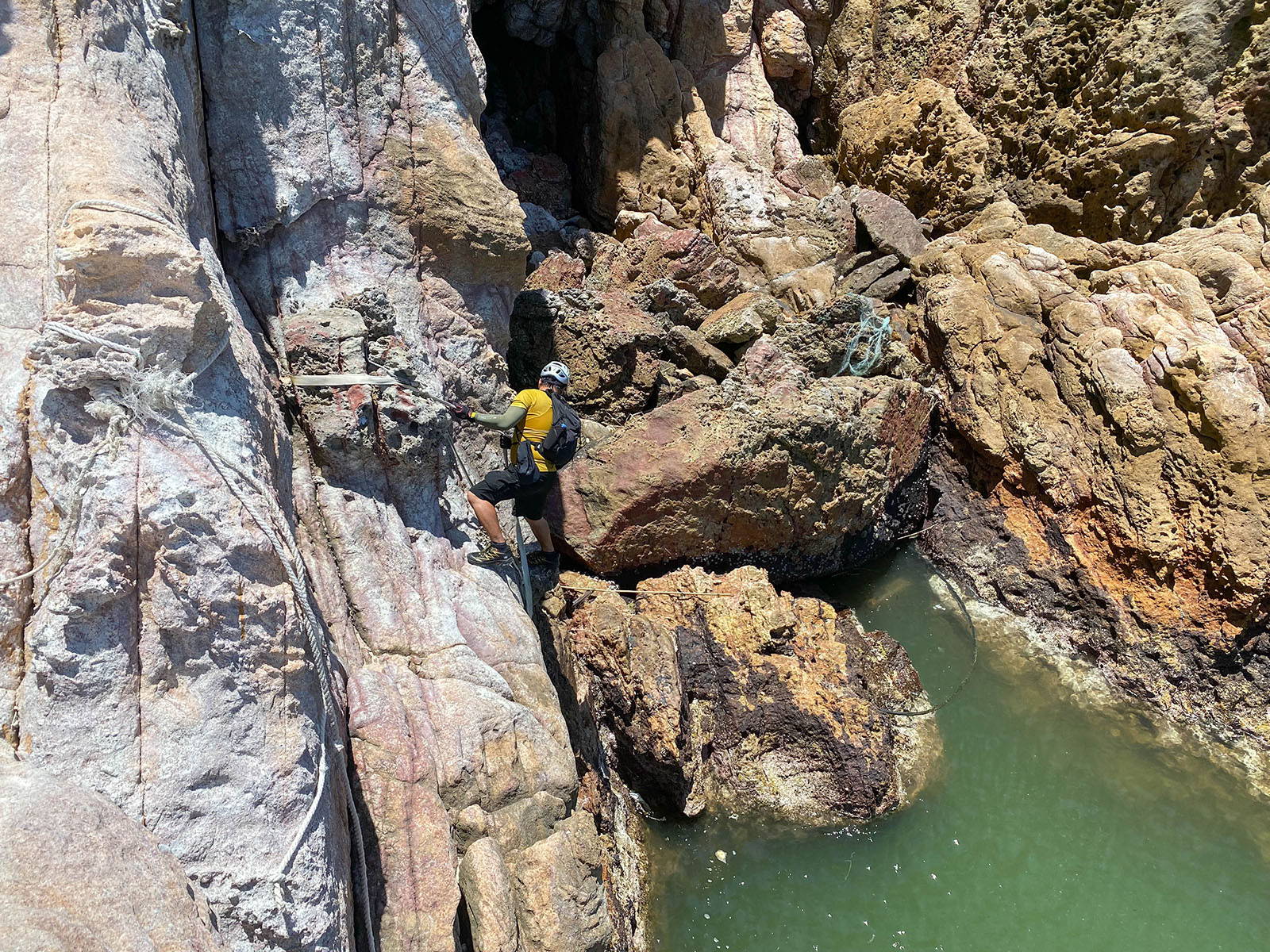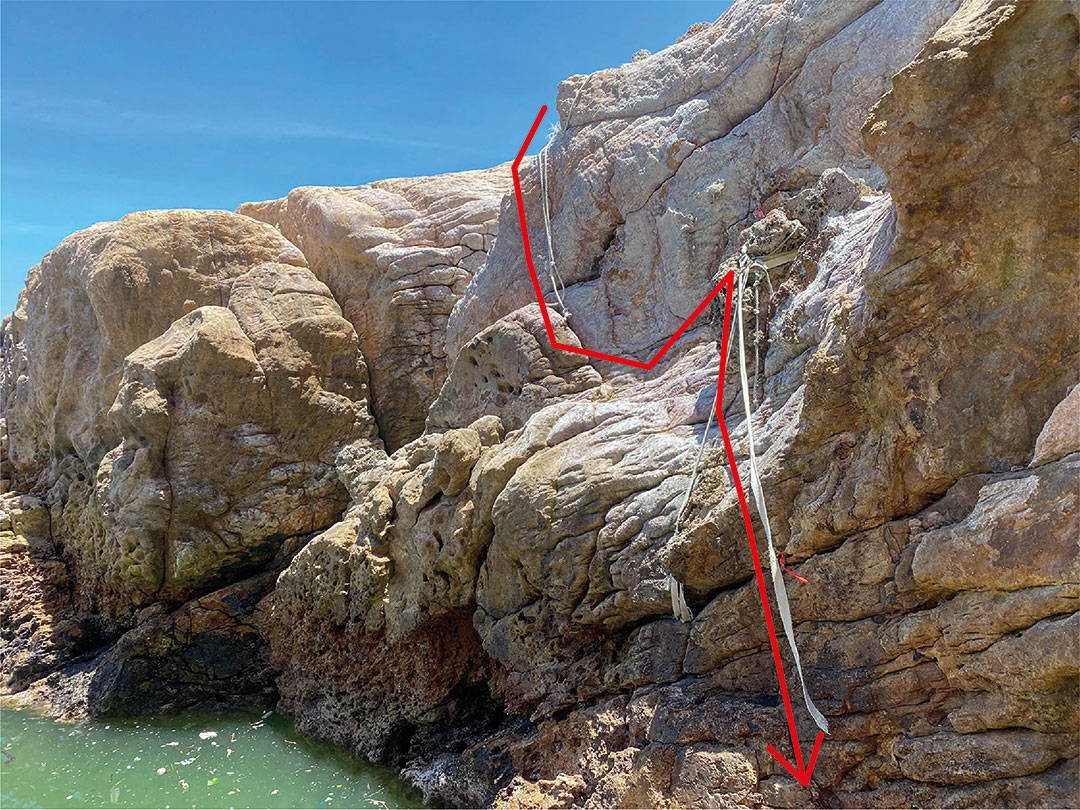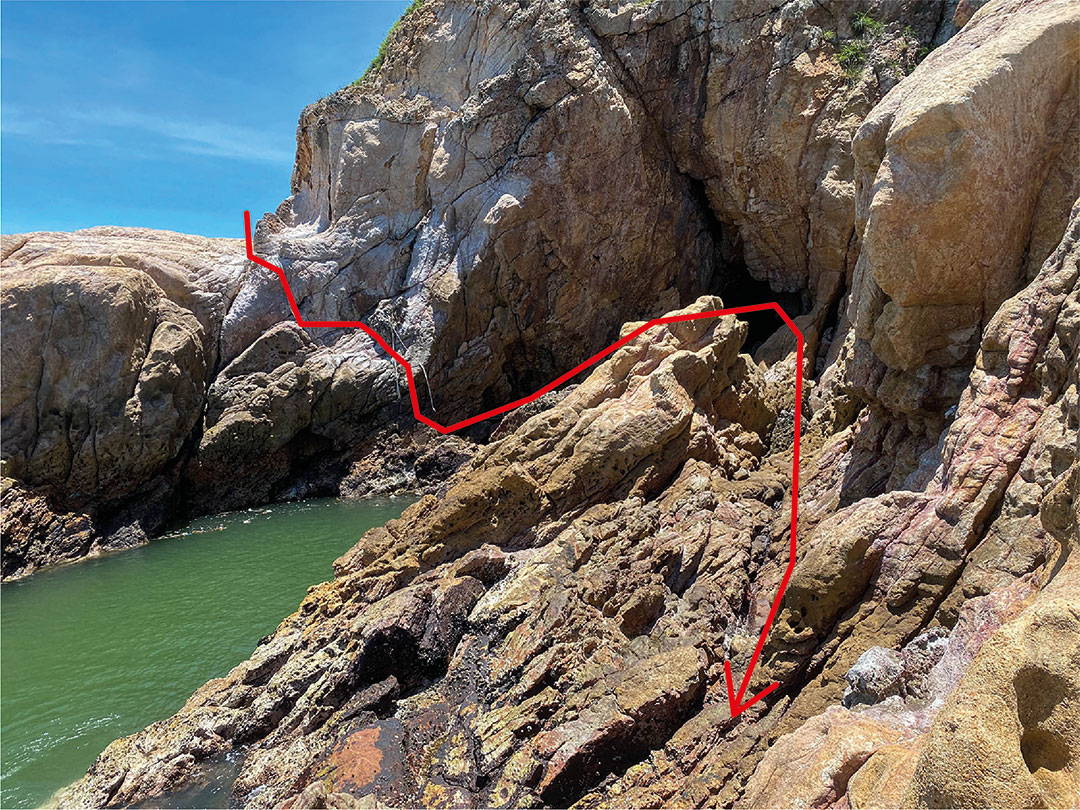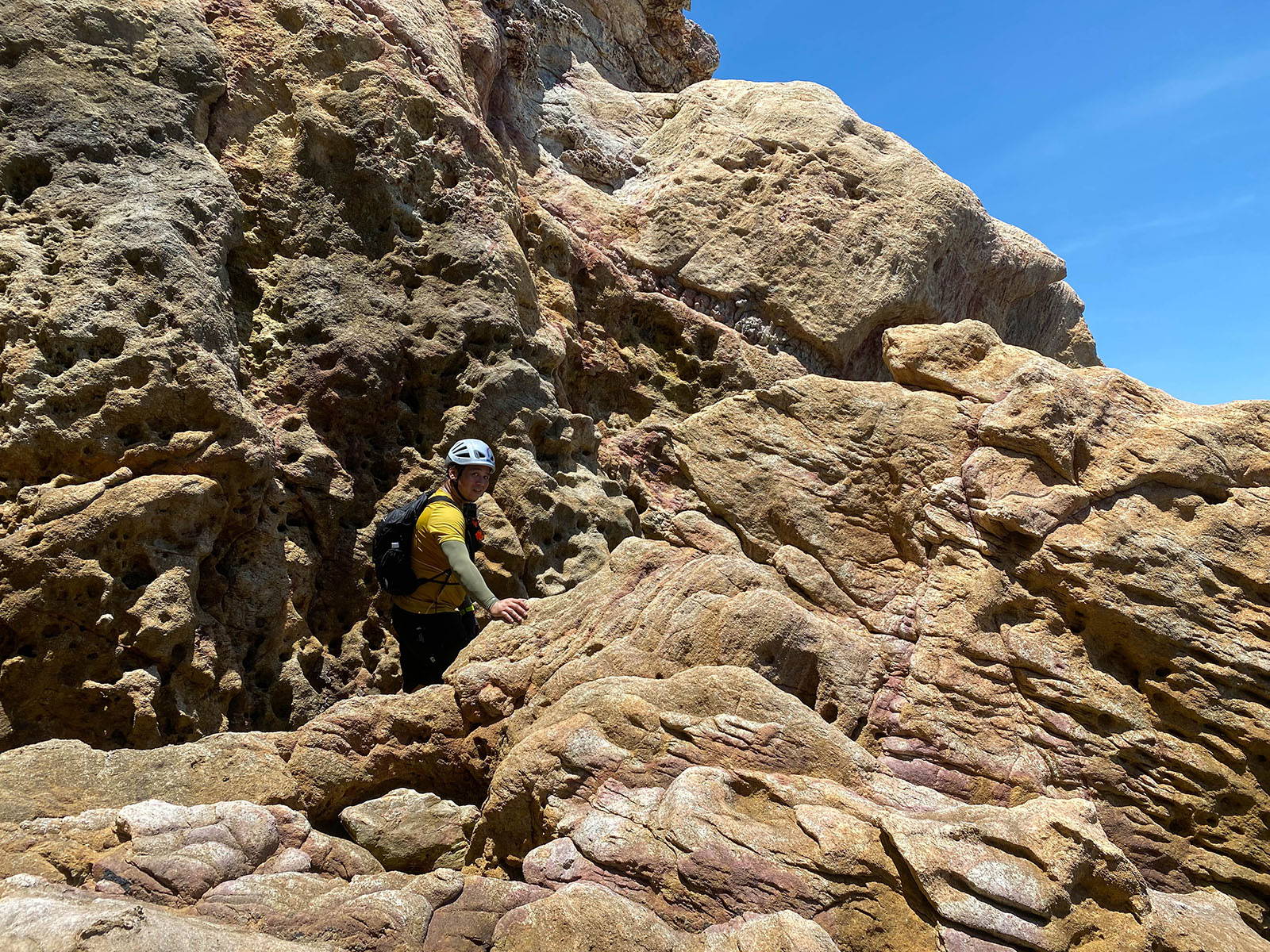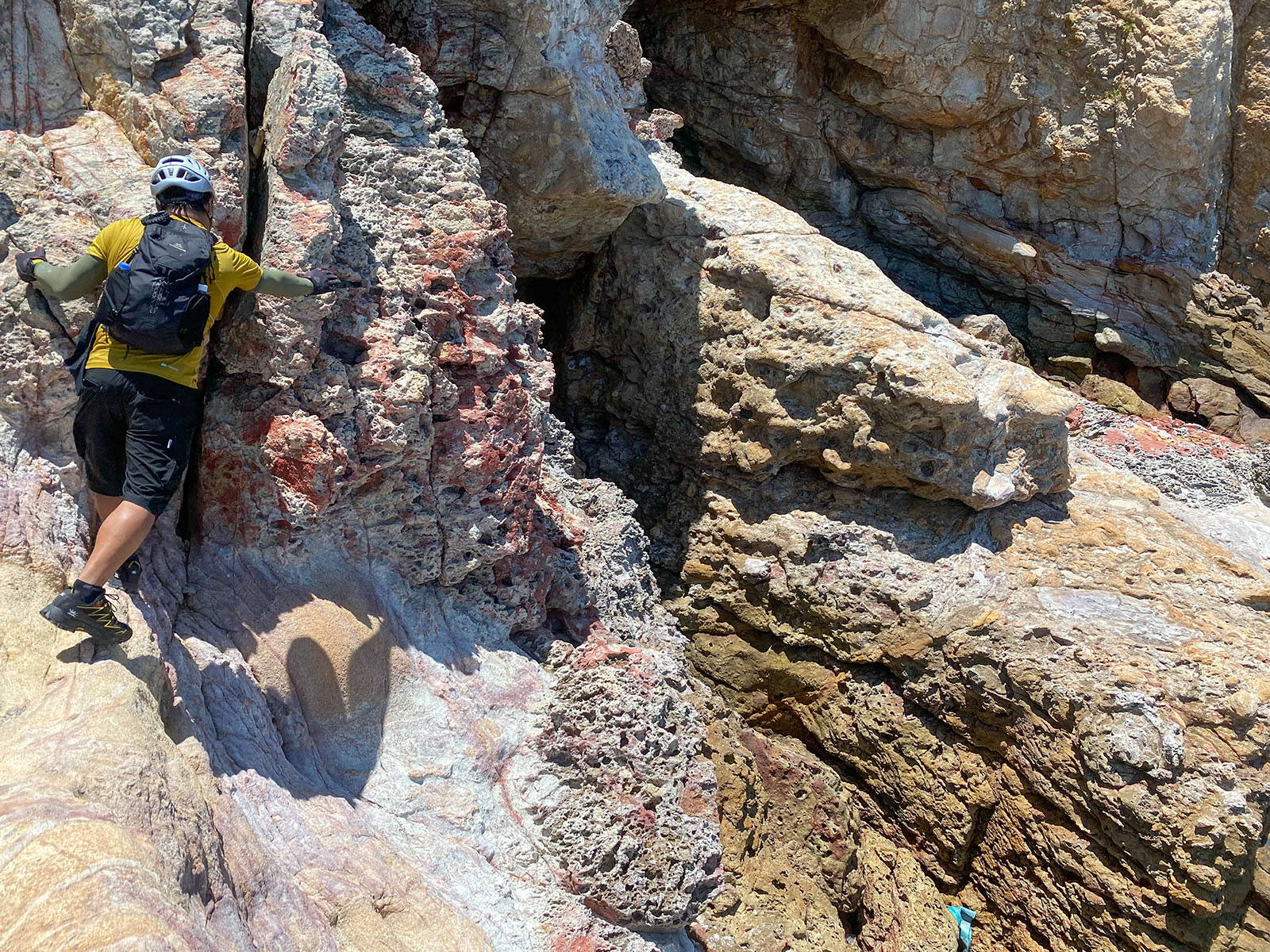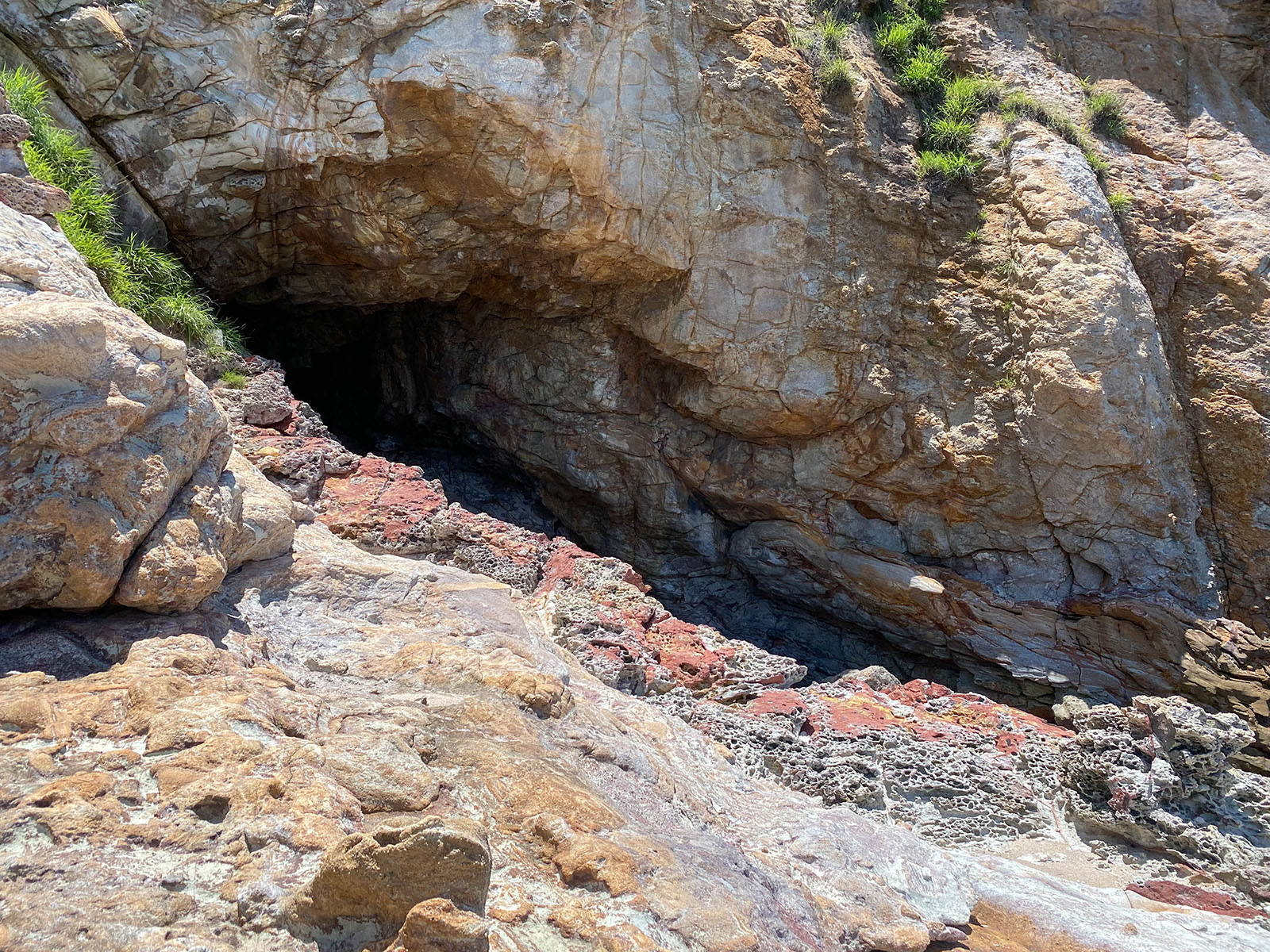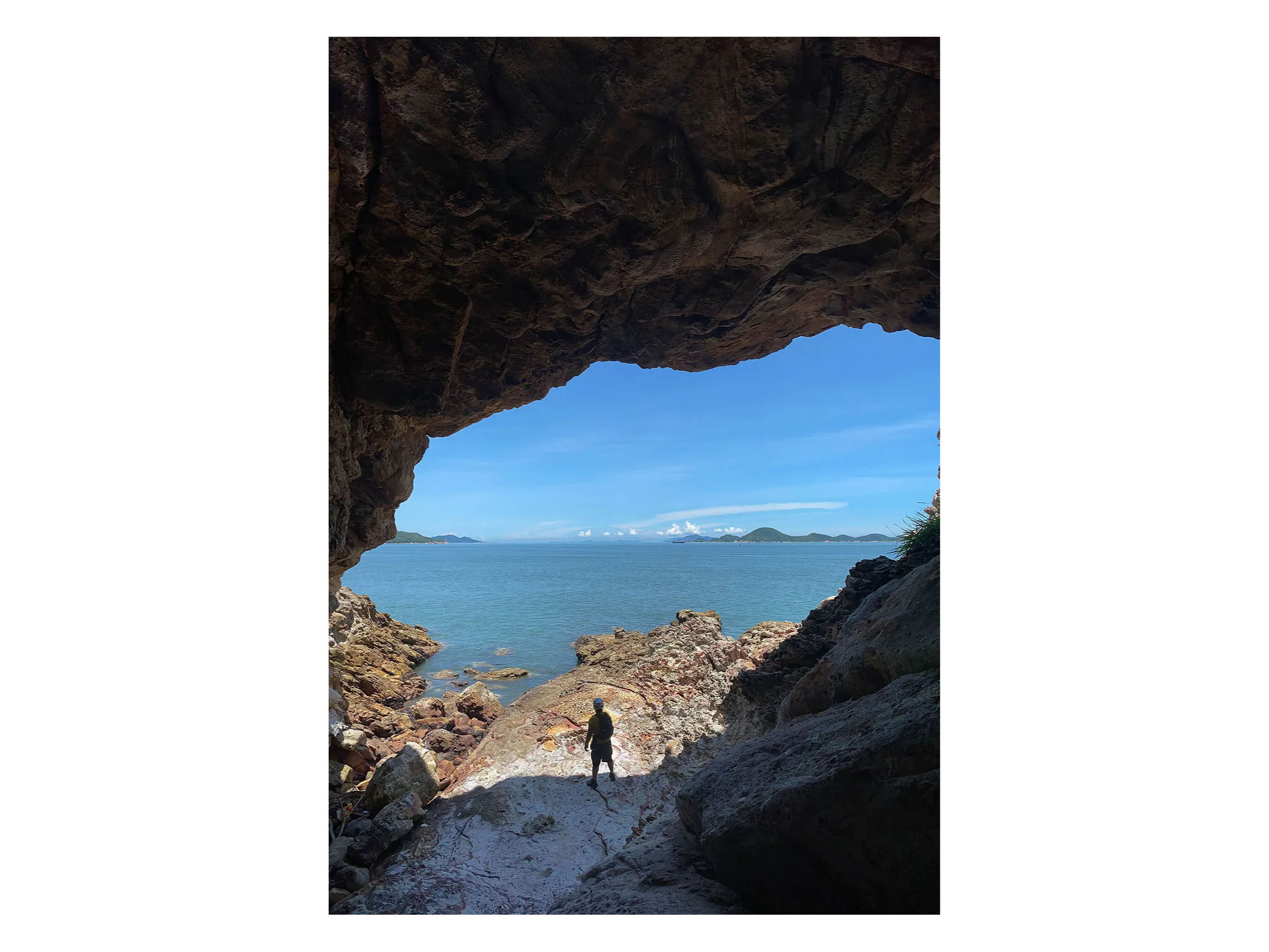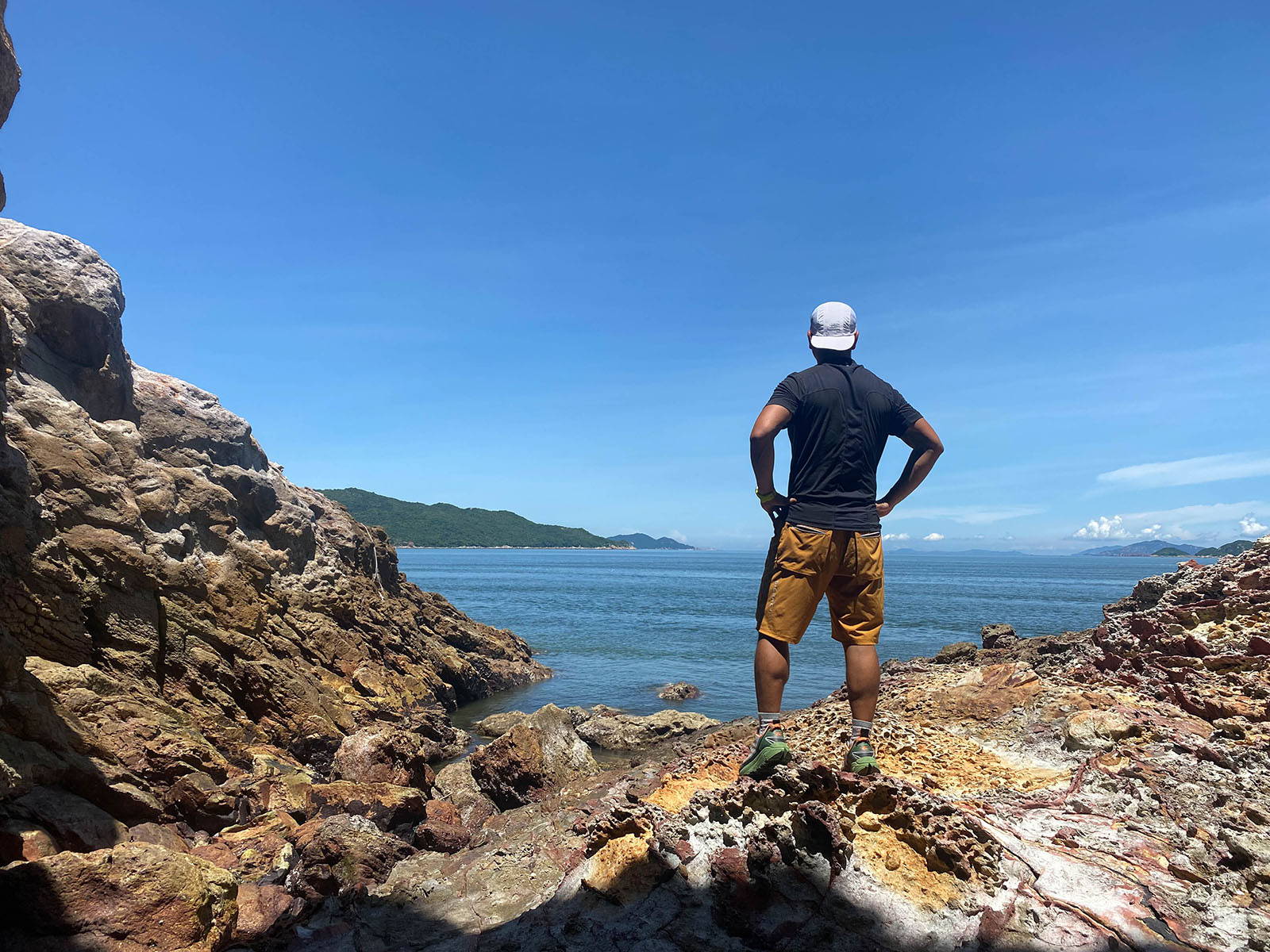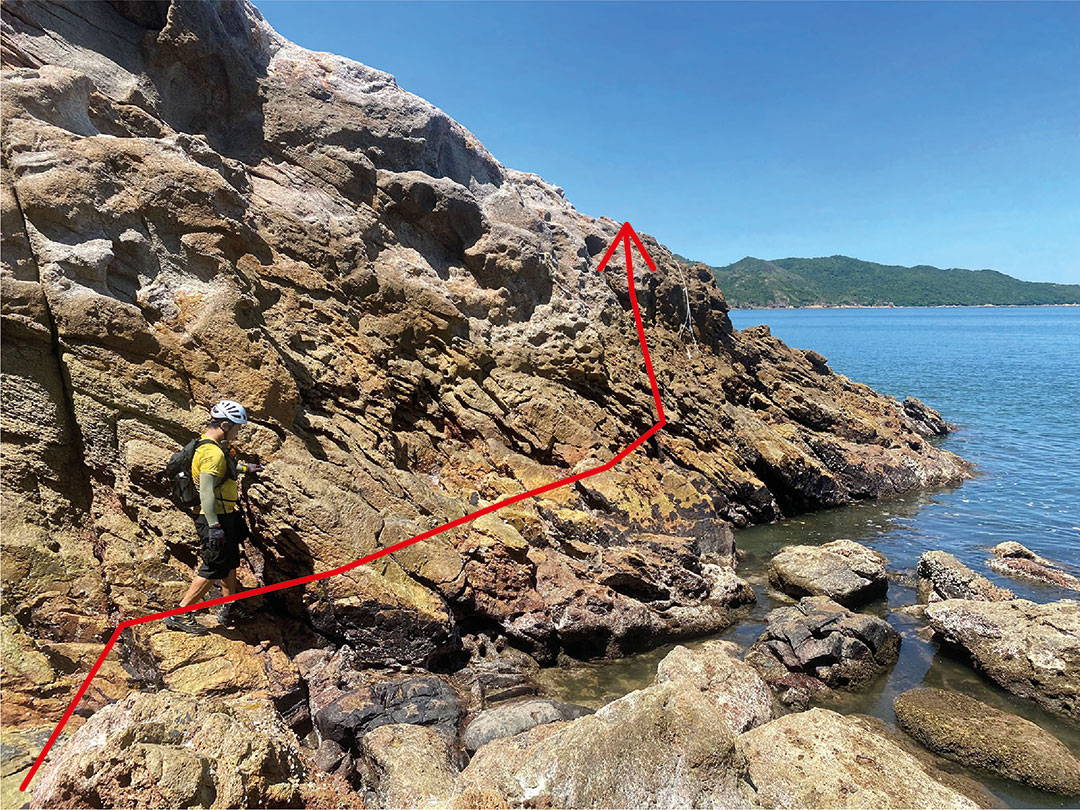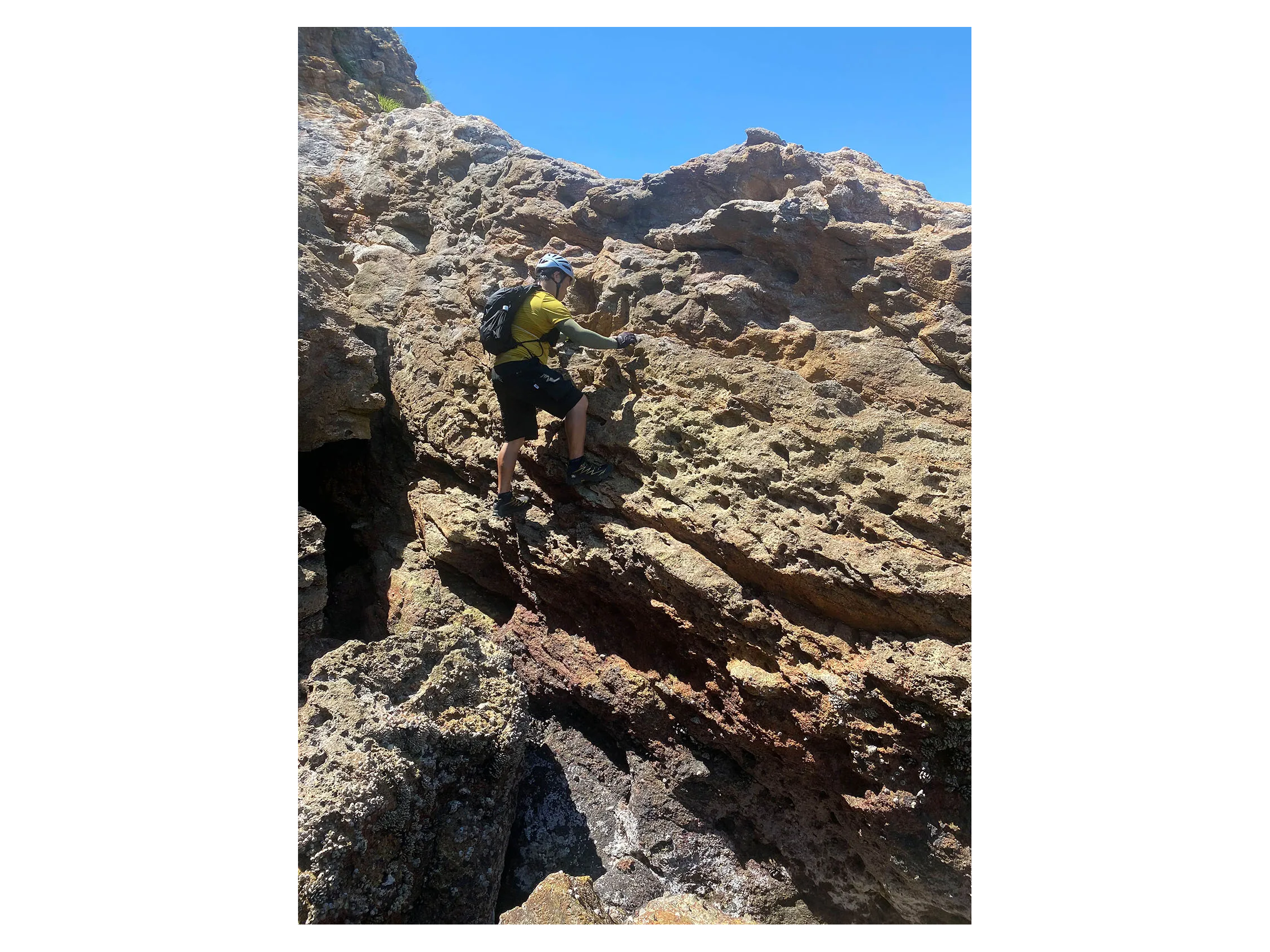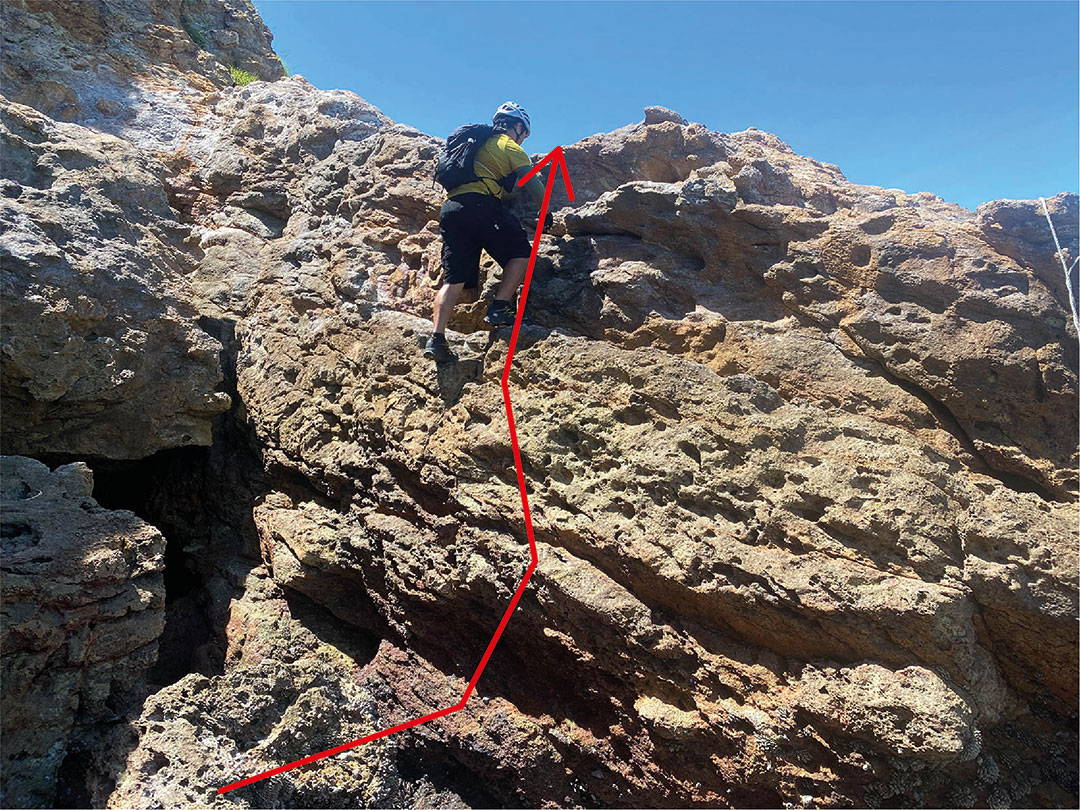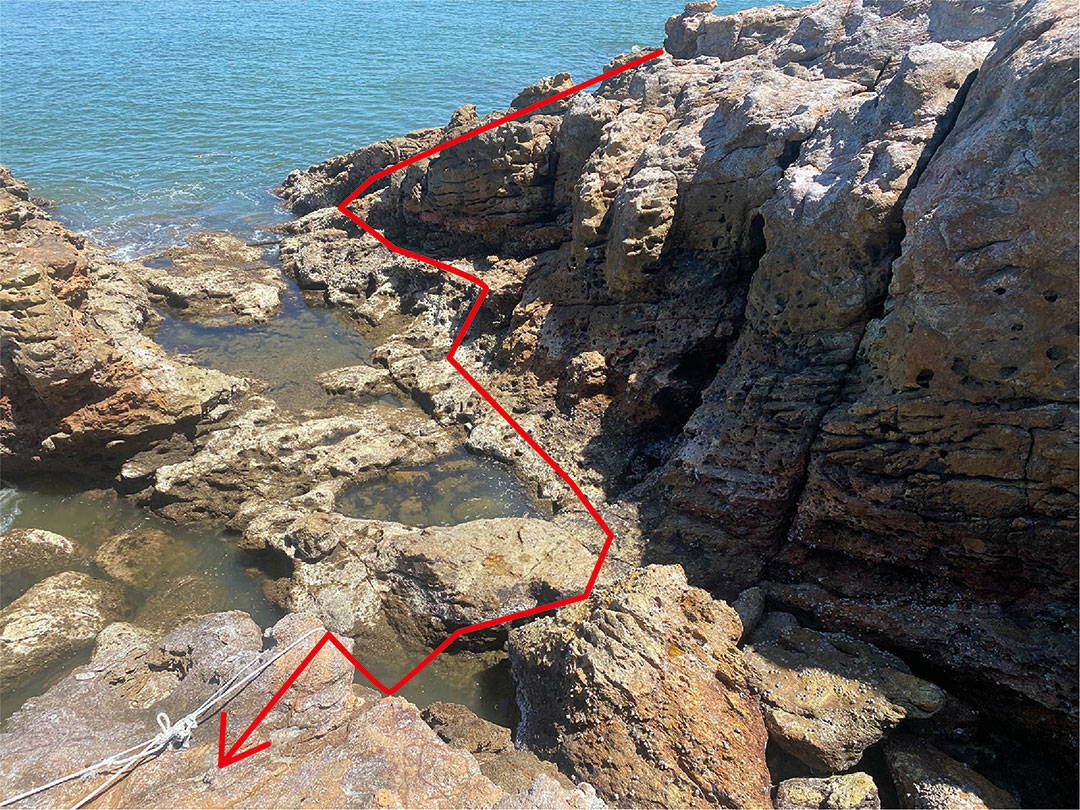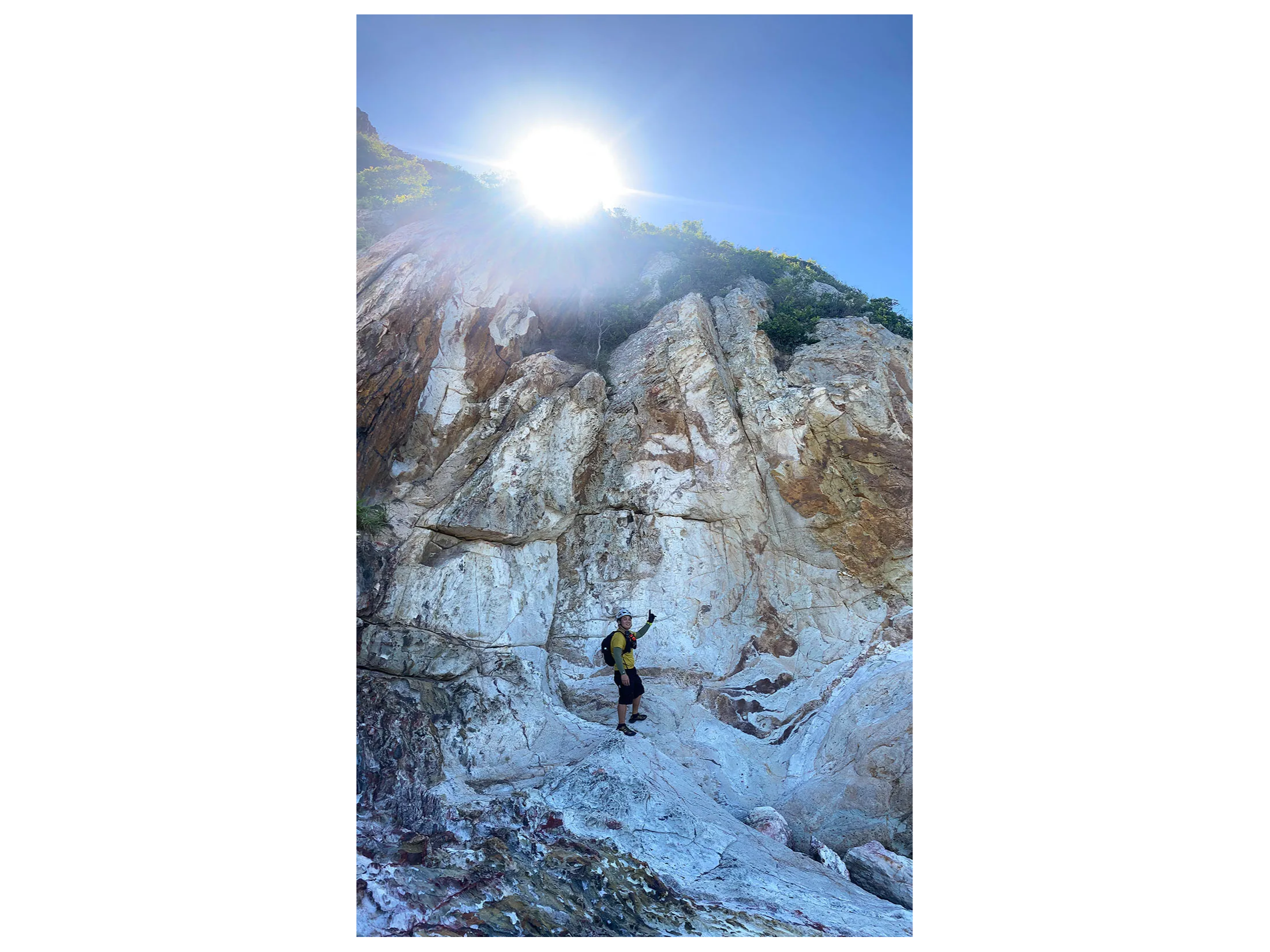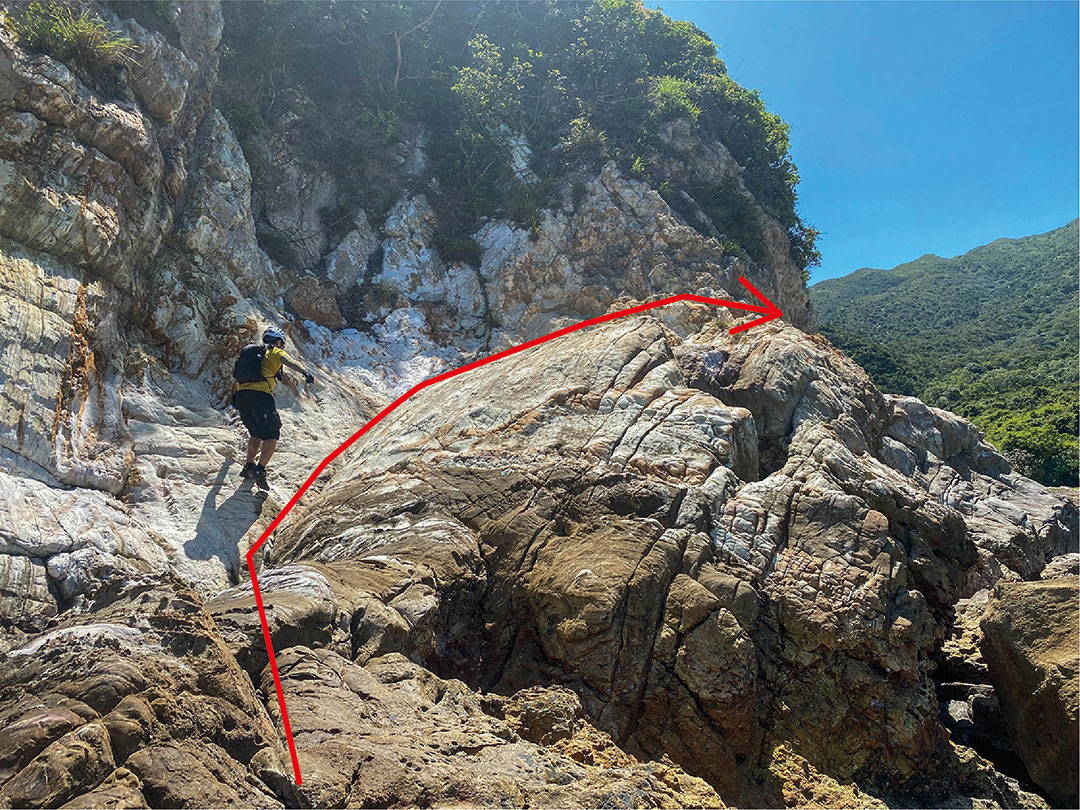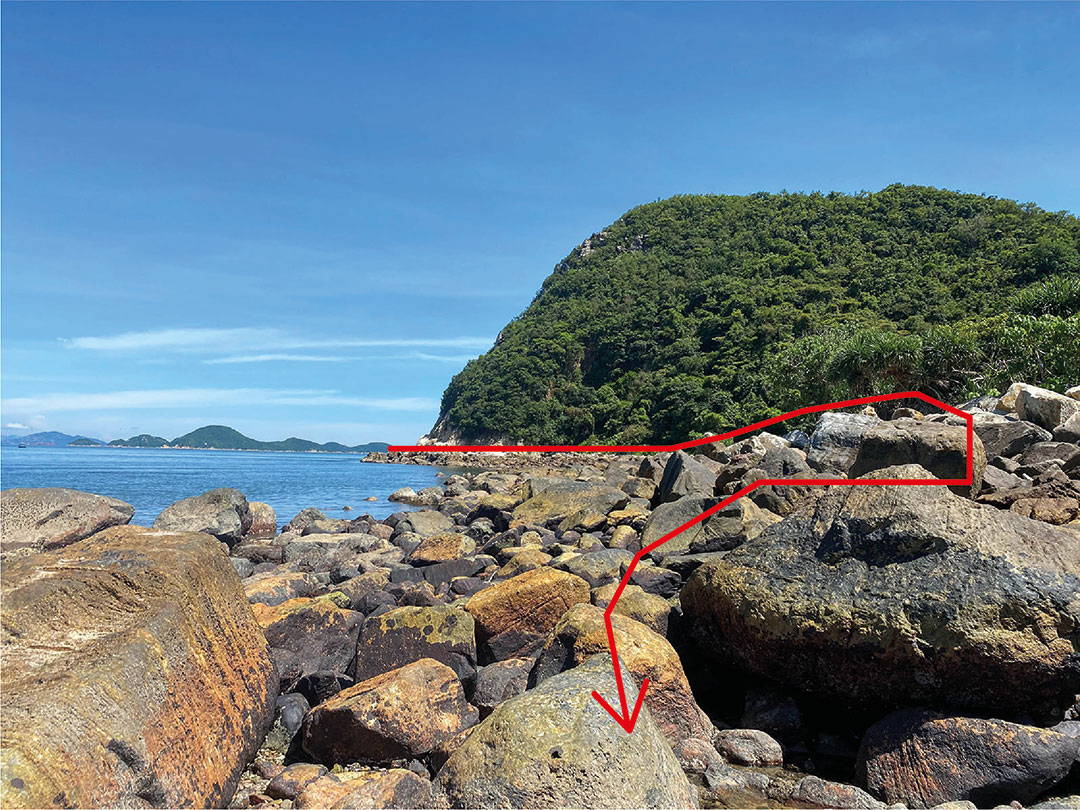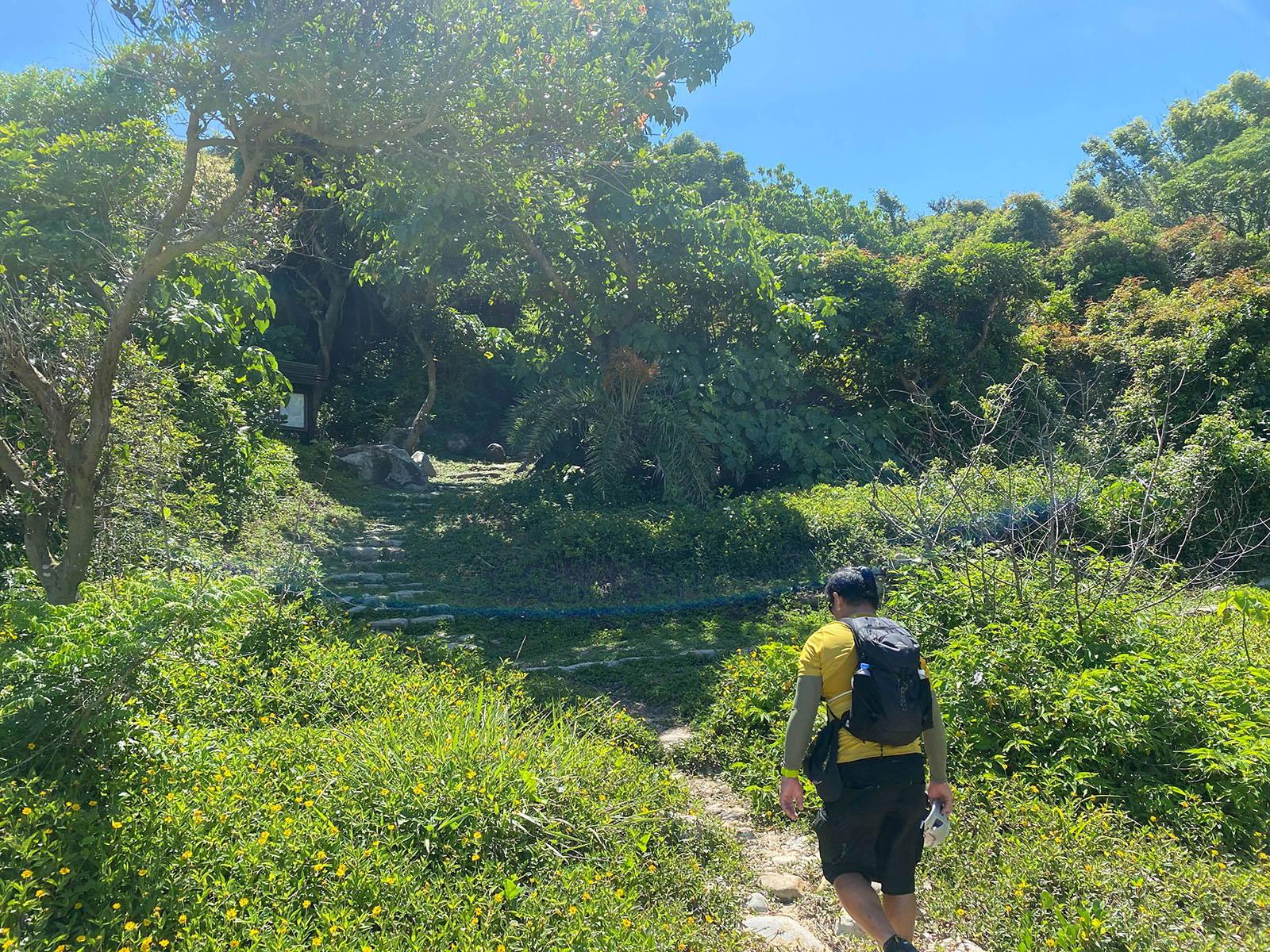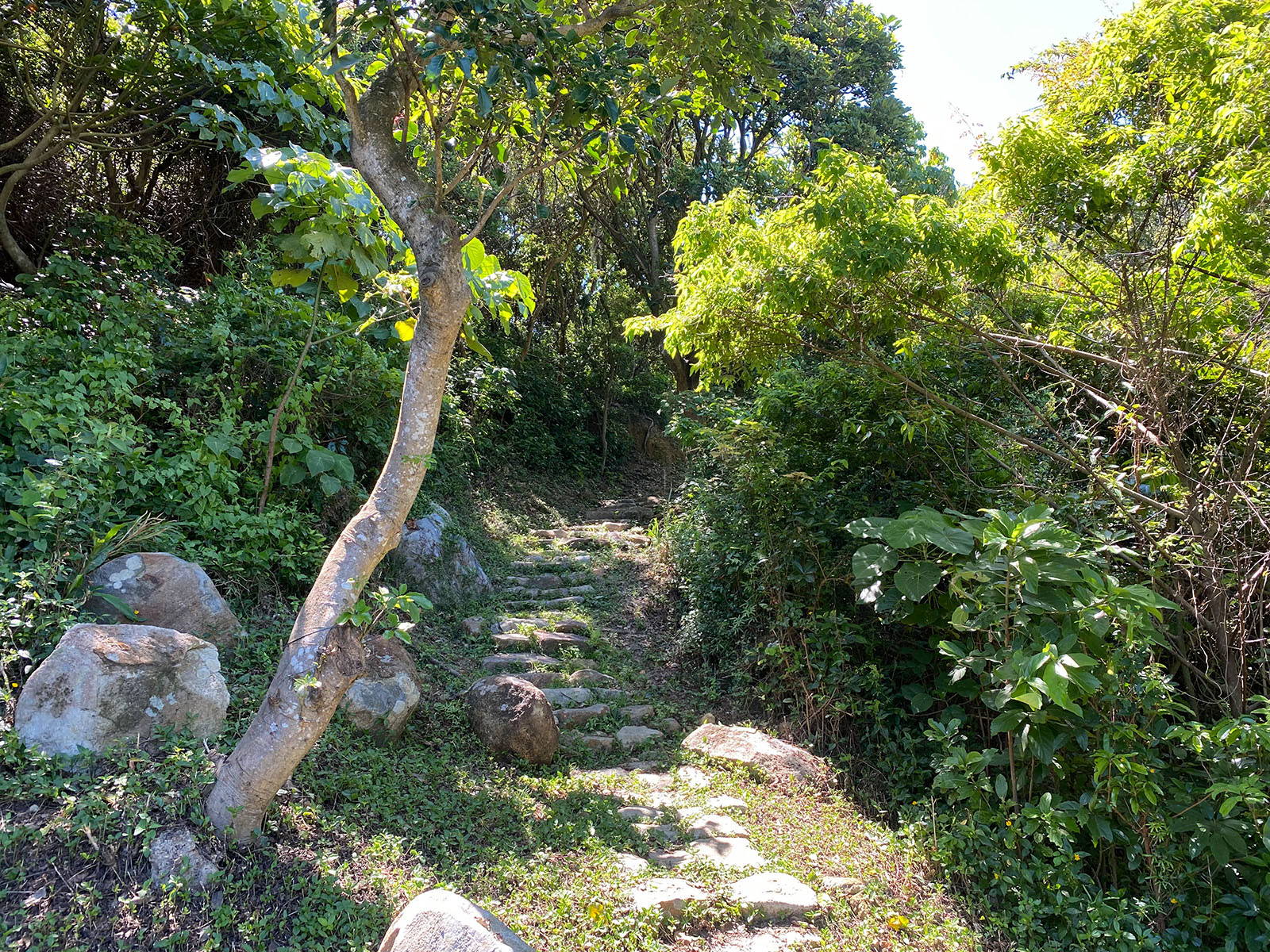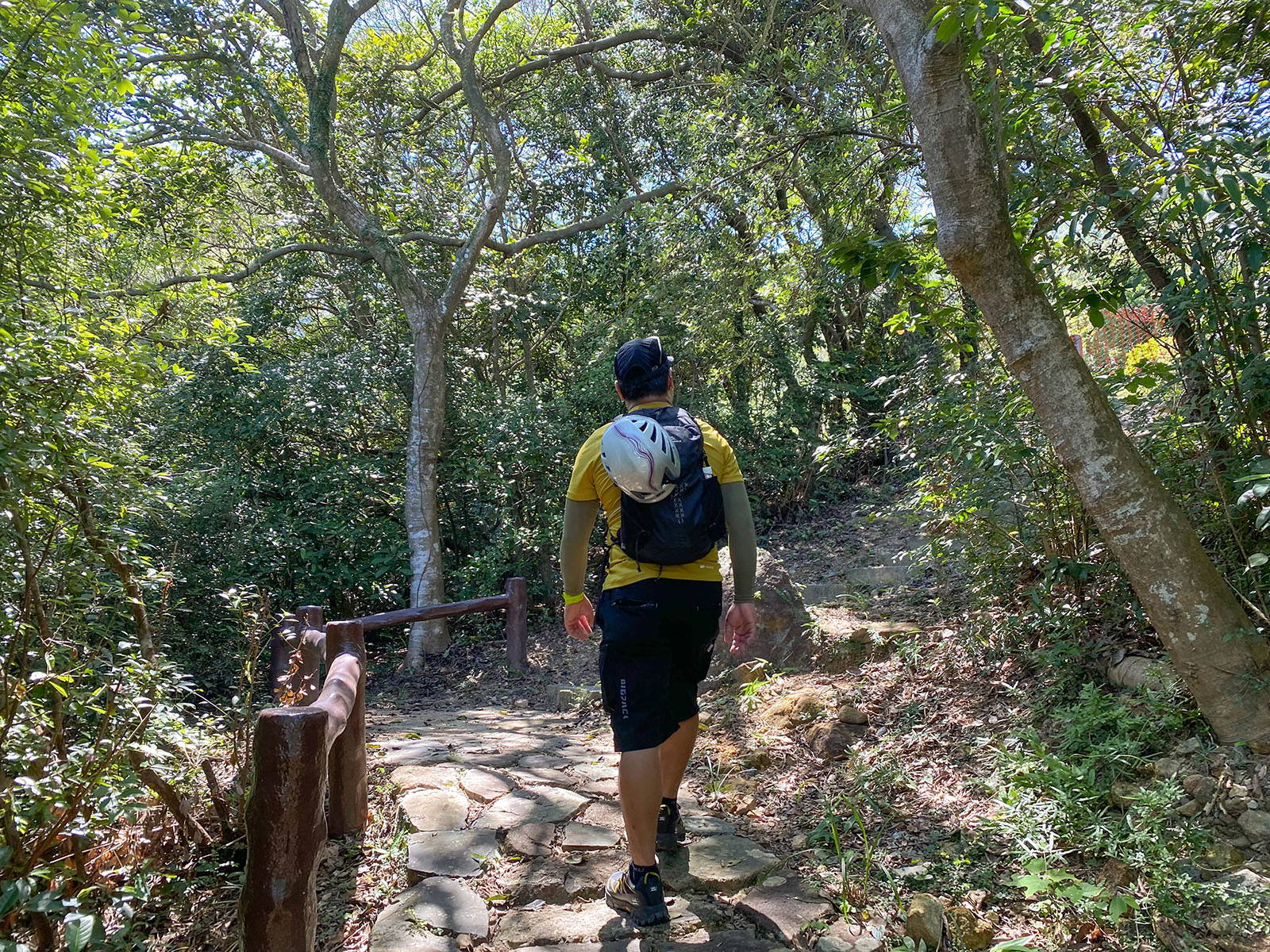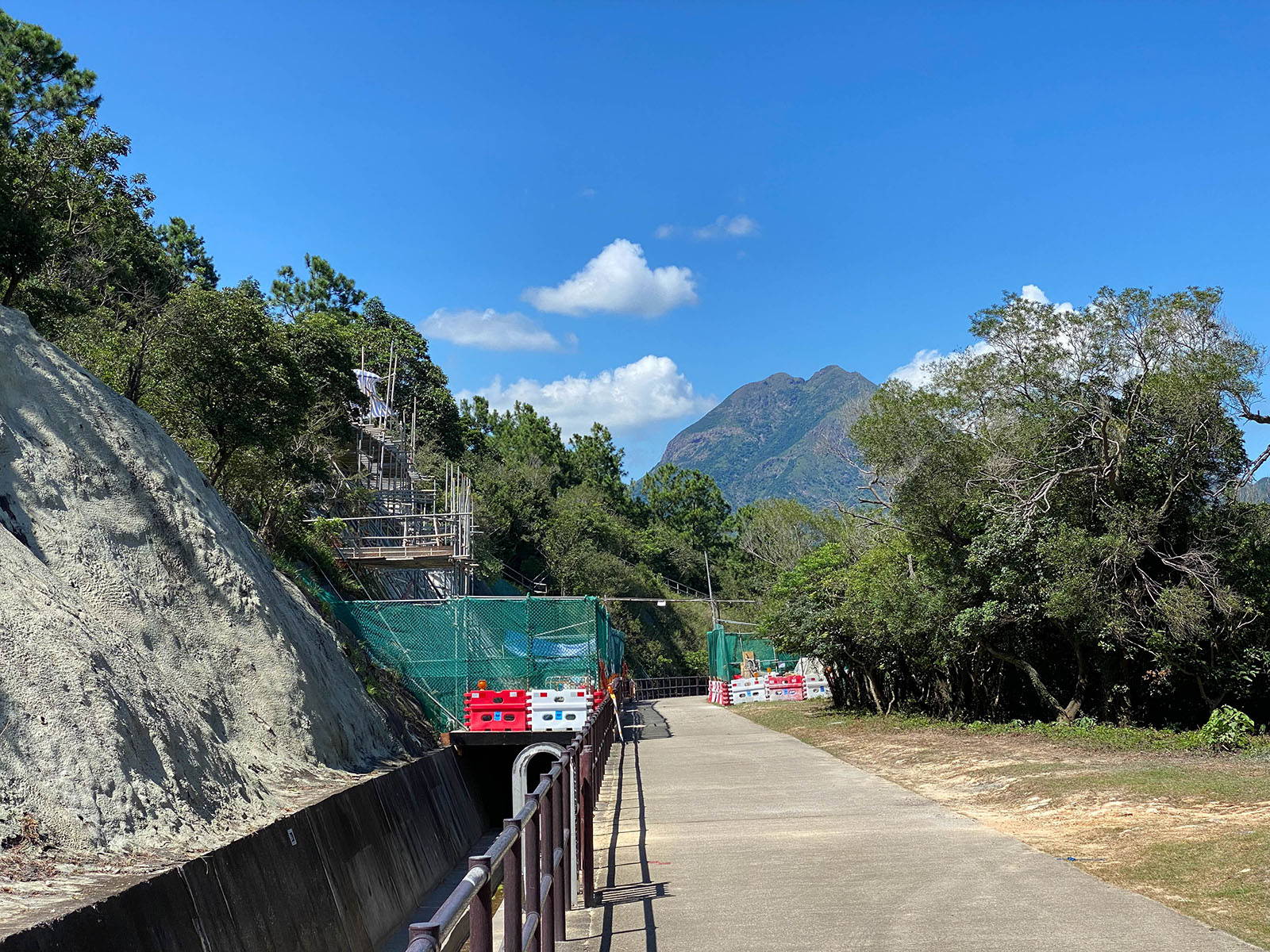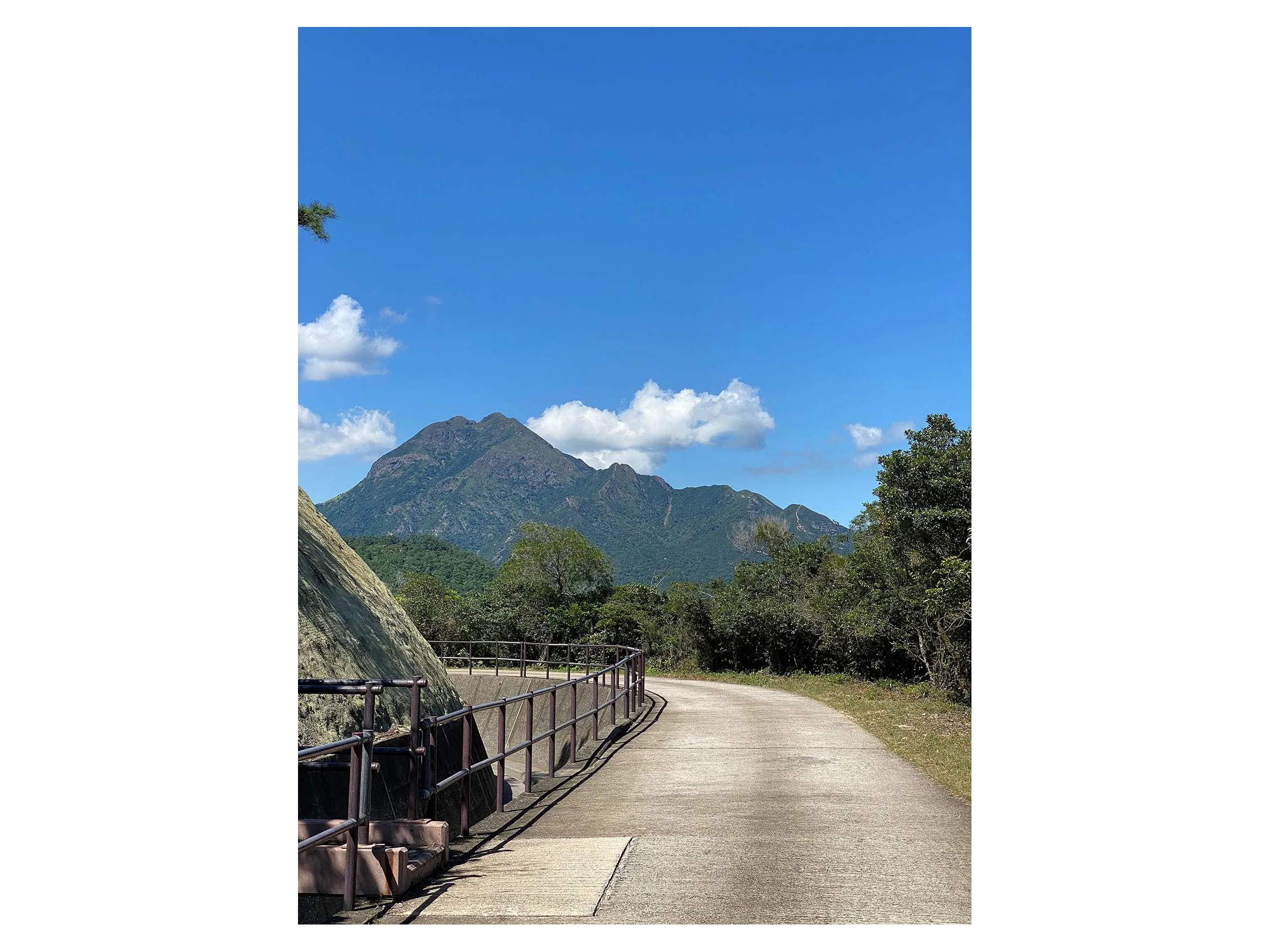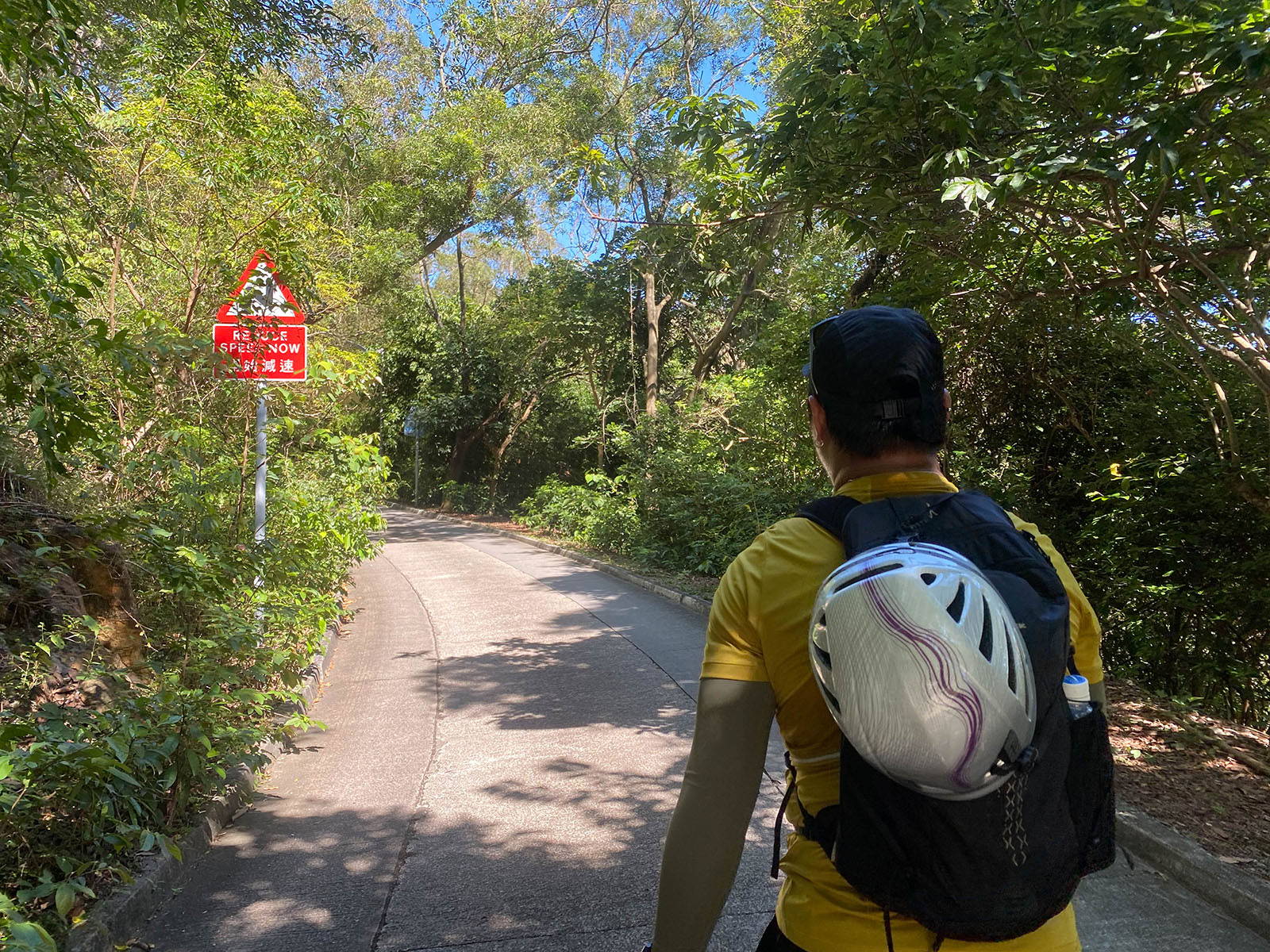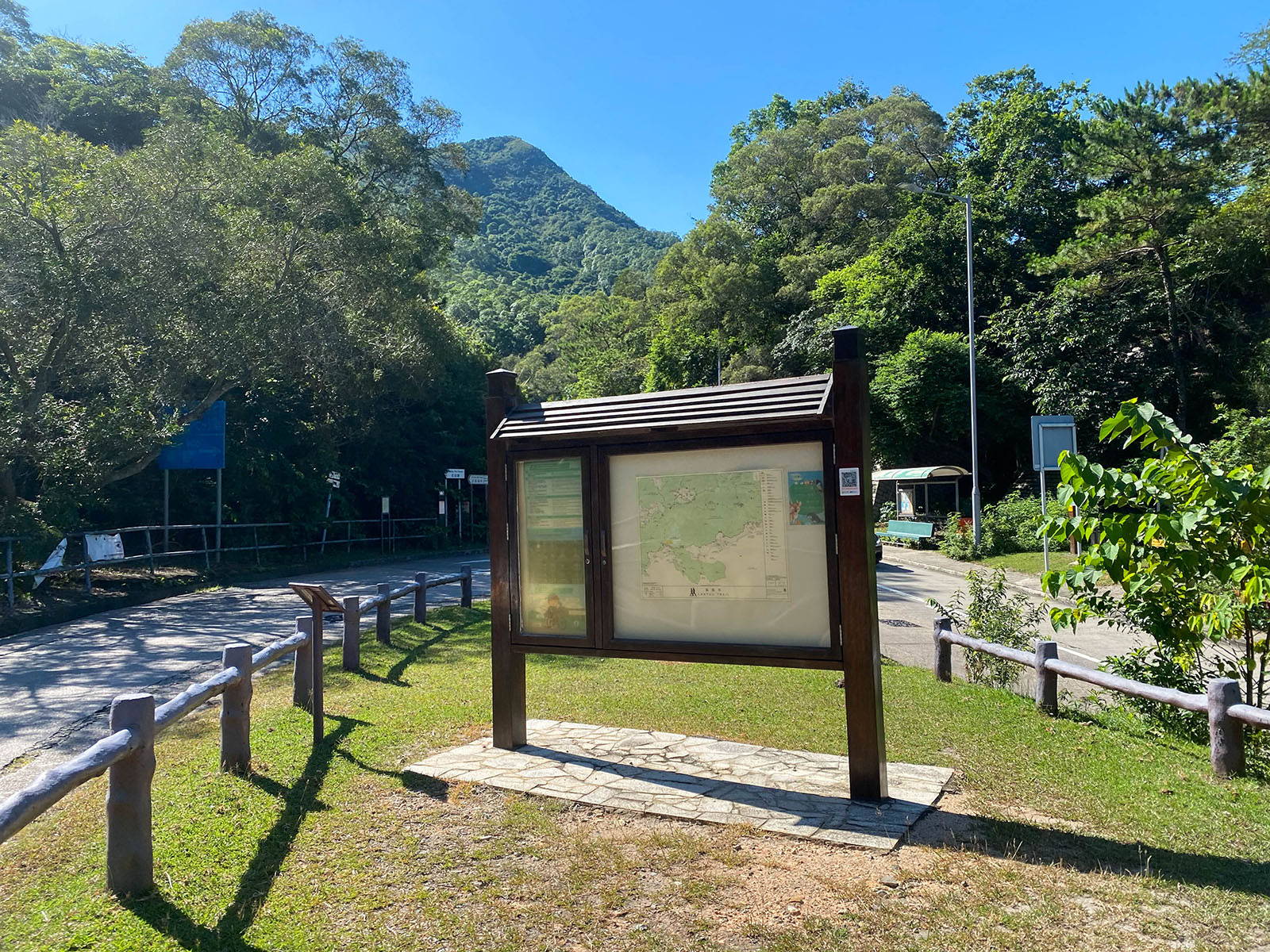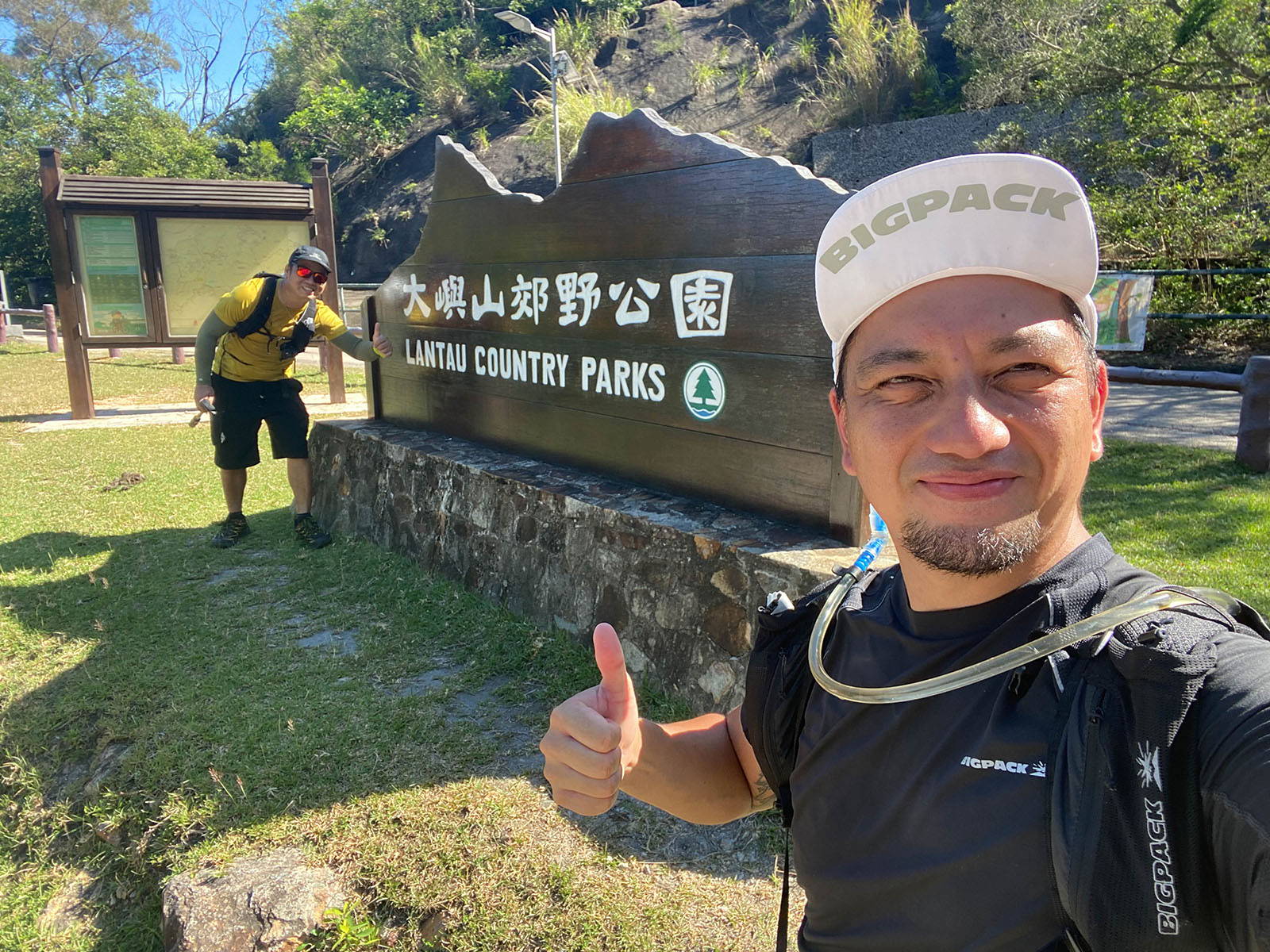 Situated in Lantau Island, nearby the Pak Kok Sea Cliff, and close to Tai Long Camp site in Lantau Island is the Pak Kok Cave.

This adventure is a combination of hiking and coasteering. The most challenging part of the journey will be coasteering, traversing along the coastline of Pak Kok, there are multiple sections along the way that requires clambering up the sharp rocks of the shoreline. There are some ropes already attached by people who have visited the area before, but it's best to ensure the ropes are still in good condition before using and holding onto.

On the other hand, the hiking part is relatively on the easy part, walking along the paved road of the Tai Long Wan catchwater on Lantau Trail Section 8, then heading up a small hill with a summit point before heading down the dirt and gravel slightly steep trail that leads towards the coastline of Pak Kok.

The trail that heads down the coastline are well marked with ribbons and are easy to follow, however, a fork on the trail requires you to choose which part of the coastline to start from, the trail heading left leads towards Tai Long Wan Campsite beach, whereas the right one leads straight down towards the coastline.

We took the right side trail that leads directly along the coastline. During the descend, be very cautious, some sections can be very steep.

Along the coastline, mind your steps, there are lots of sharp rocks along the way. Remember to bring along a pair of gloves for protection when holding on to the rocks.

During coasteering or walking along the coastline, it is best to wear a helmet for protection.

We were able to stay dry during our adventure since the water is low tide, it made our journey slightly easier.

Never attempt this during extreme weather condition, also it is best to check the sea water level before heading out.

Bring a few snacks with least 2-3 litres of hydration during hot weather and wear a hat/cap, arm sleevelets and Quick-dry anti UV apparels and comfortable, grippy hiking shoes.