MacLehose Trail Section 9&10 | Route Twisk toTuen Mun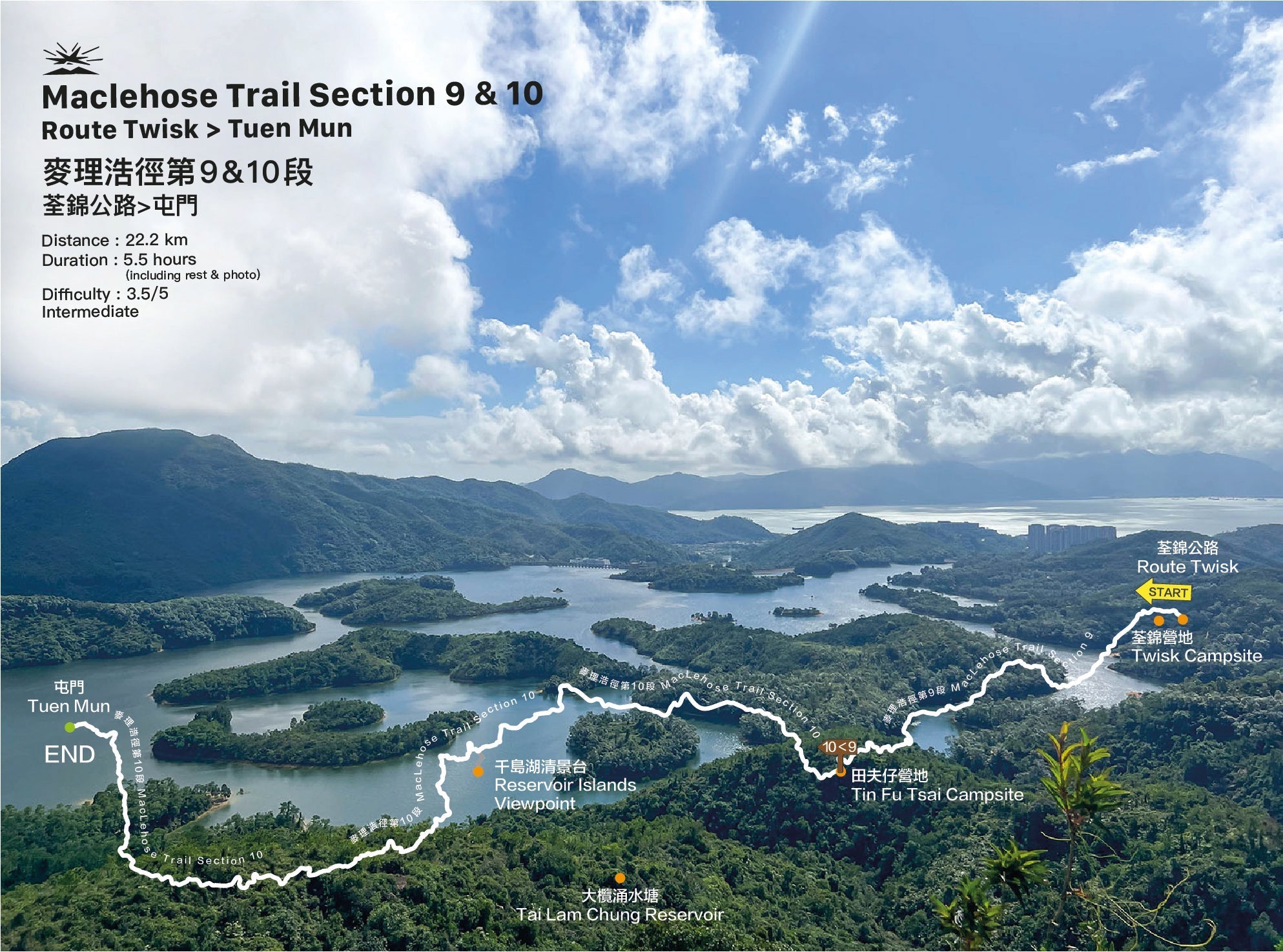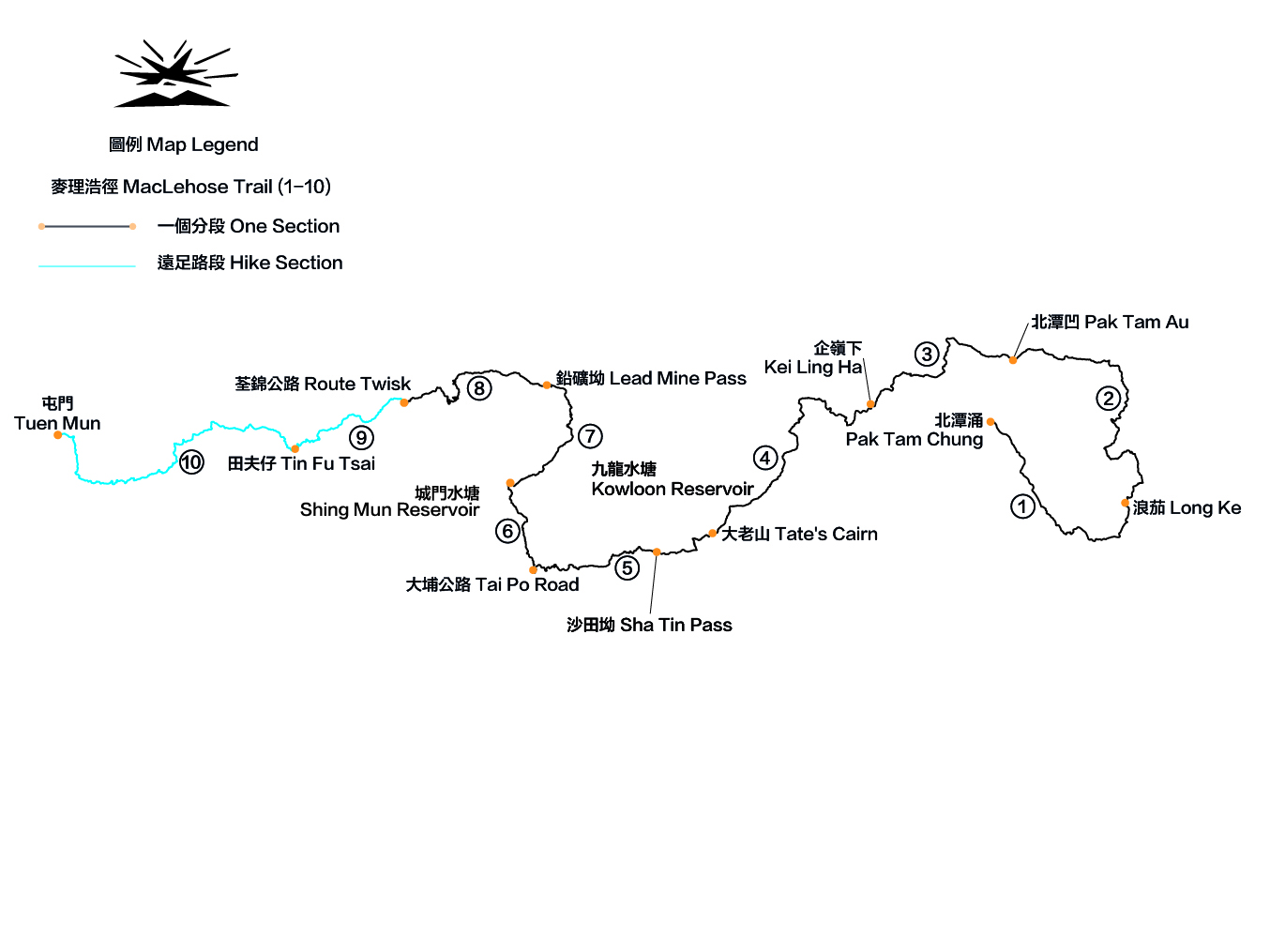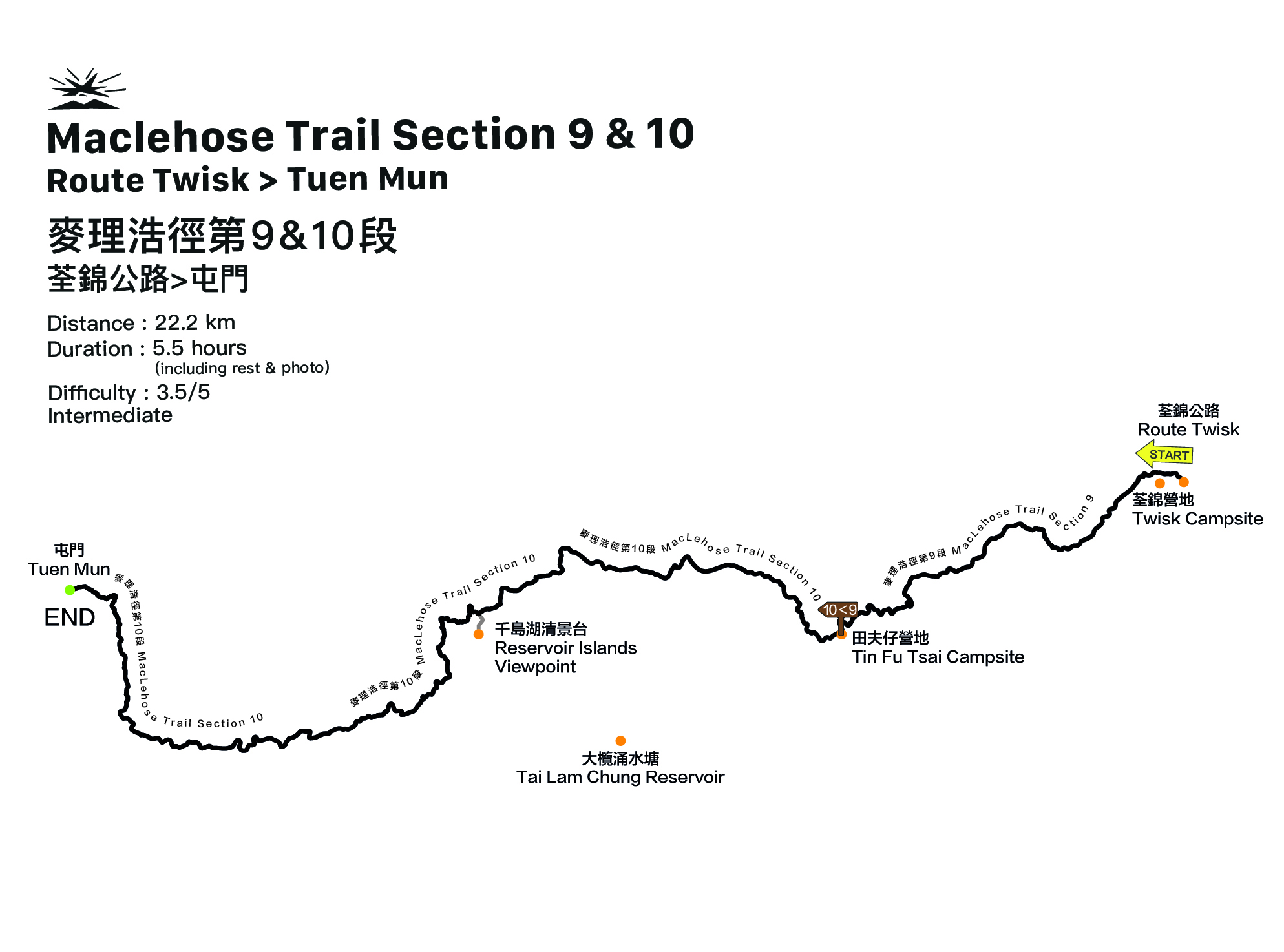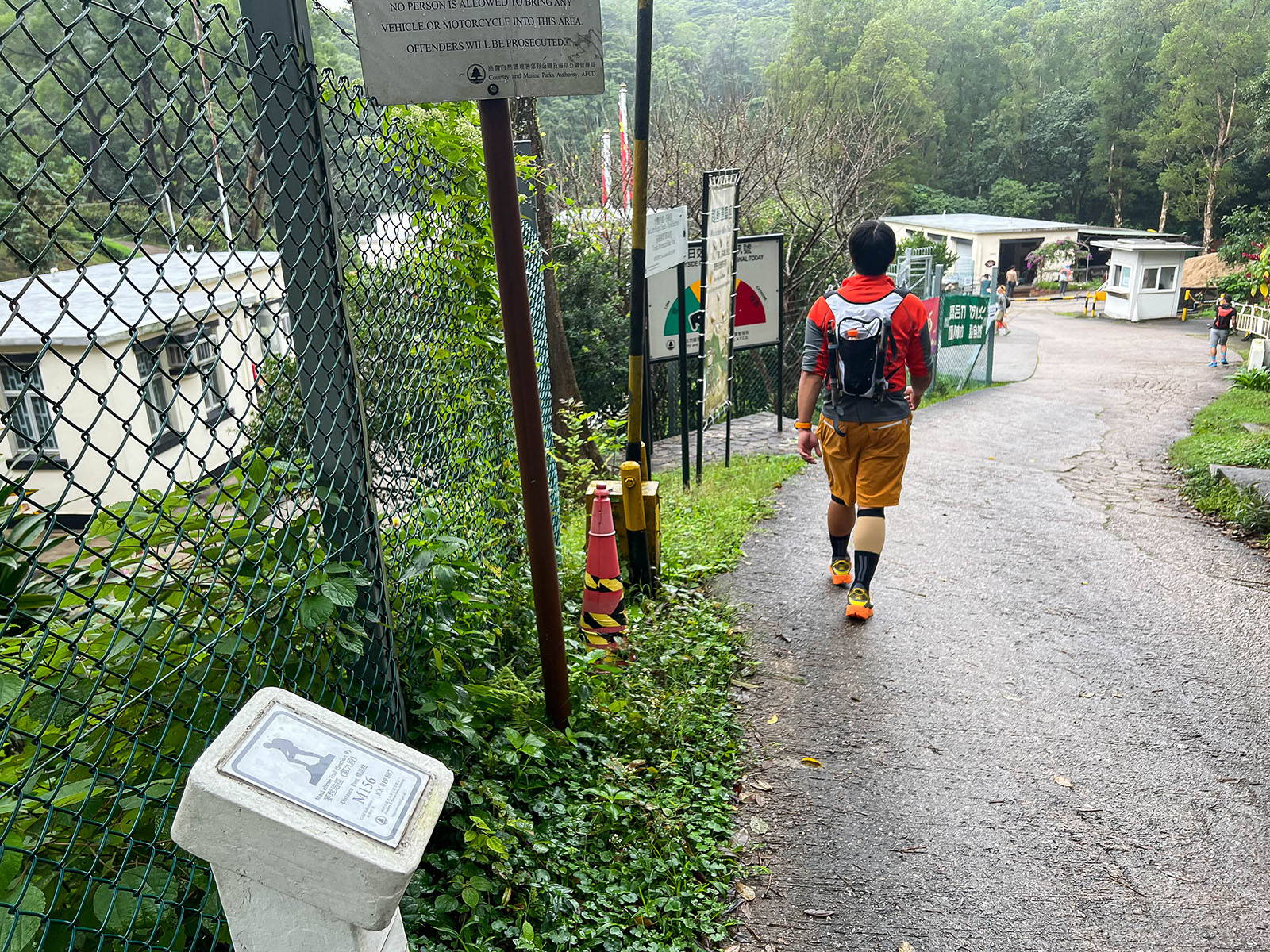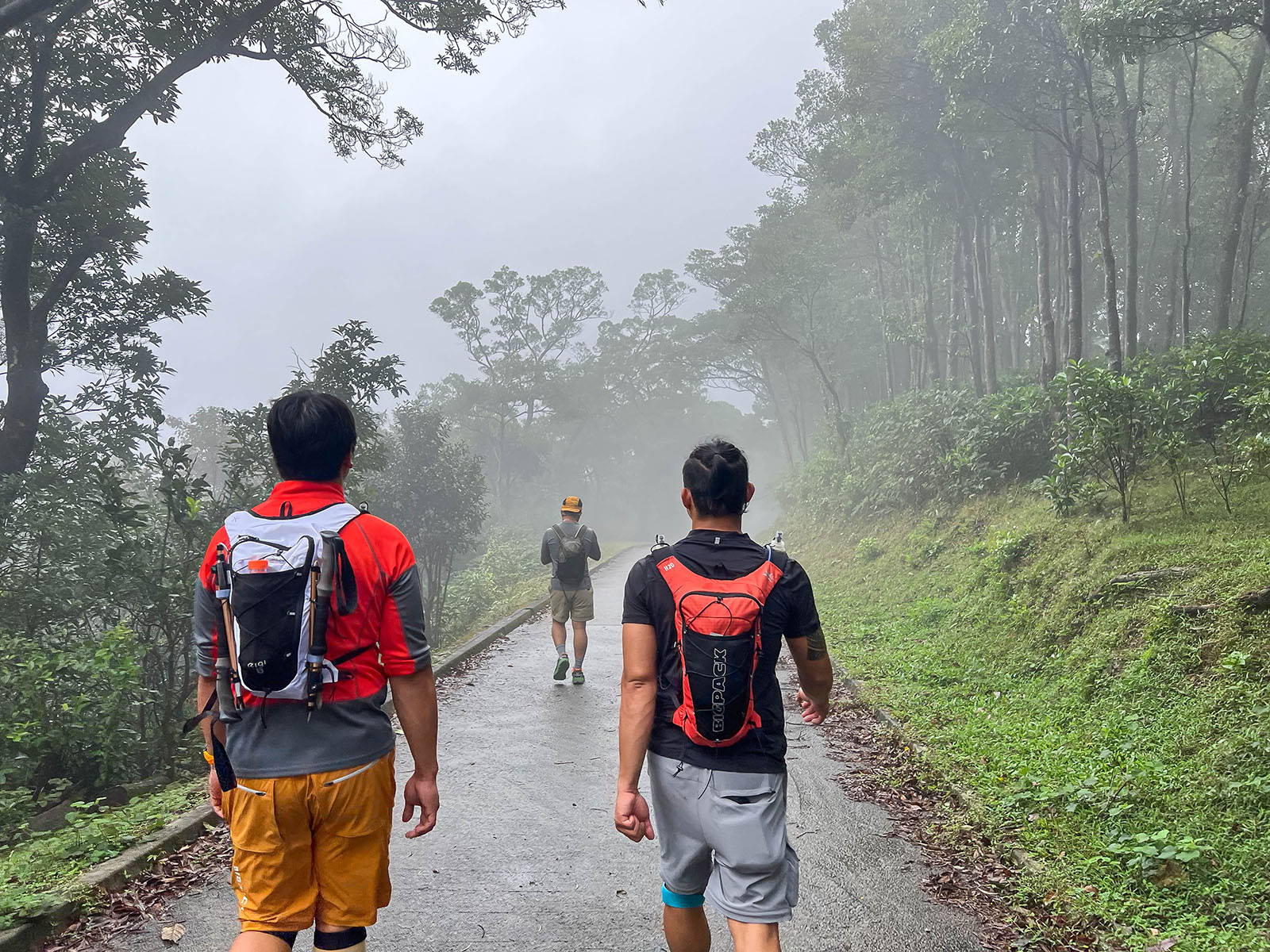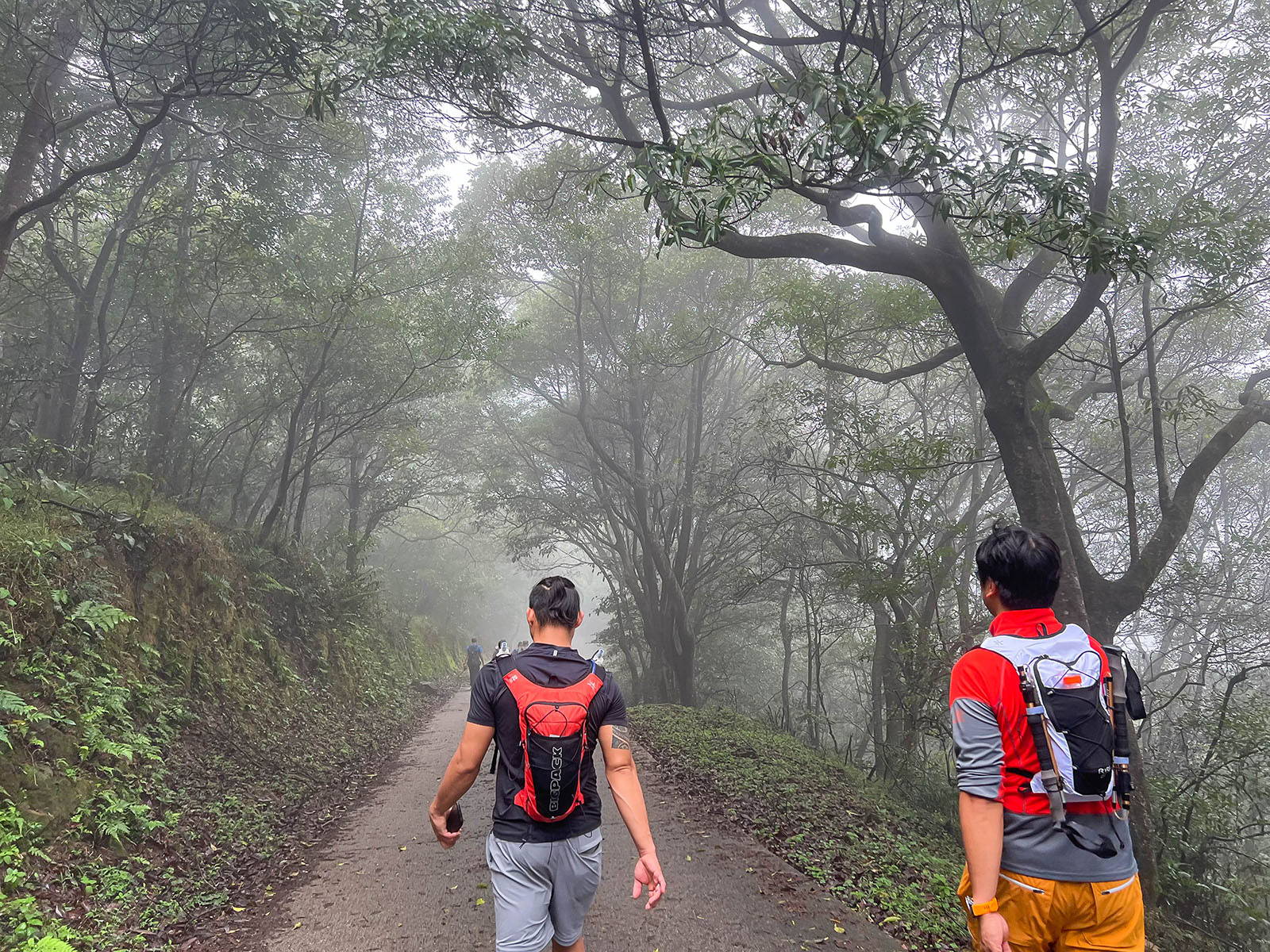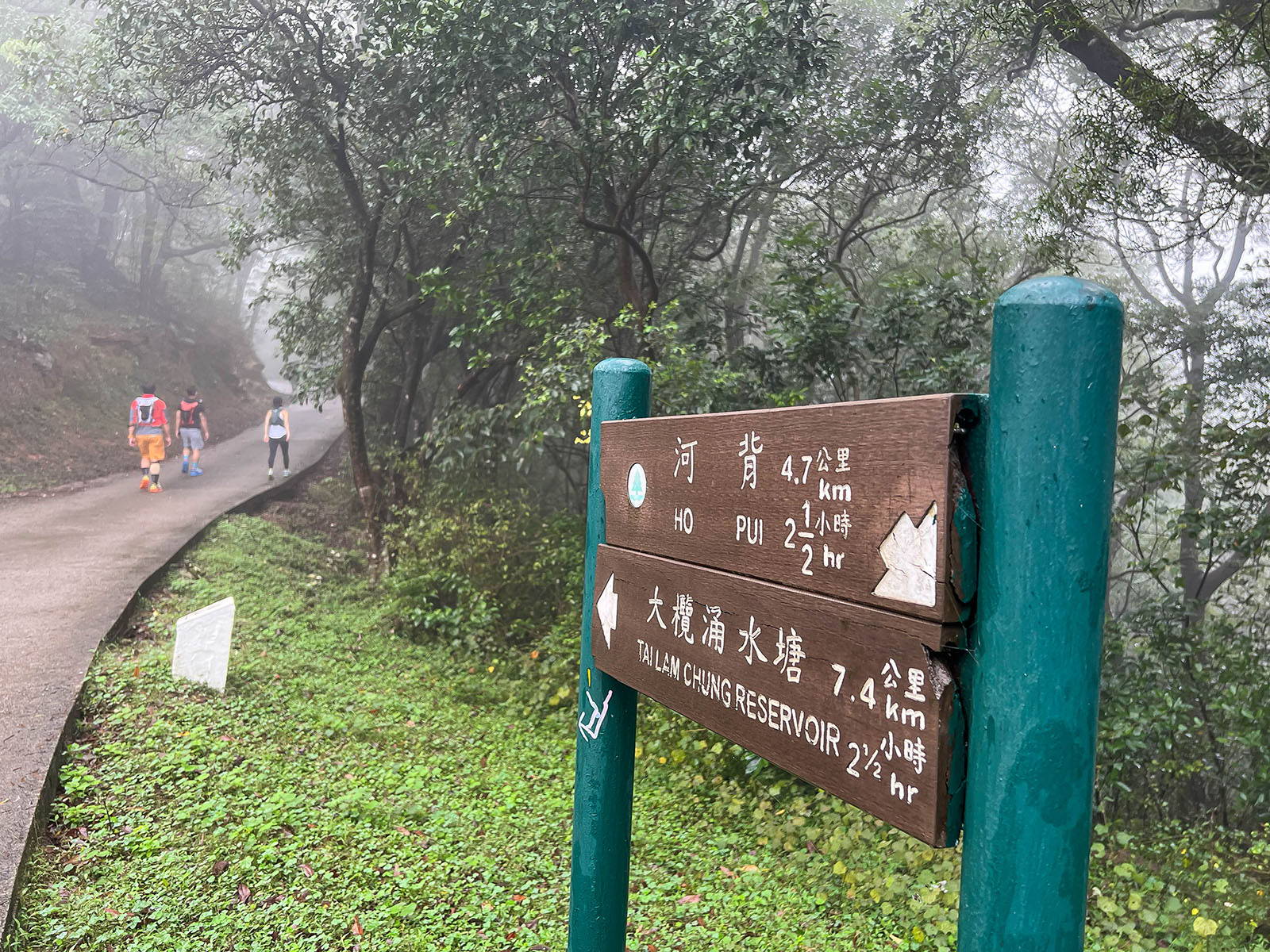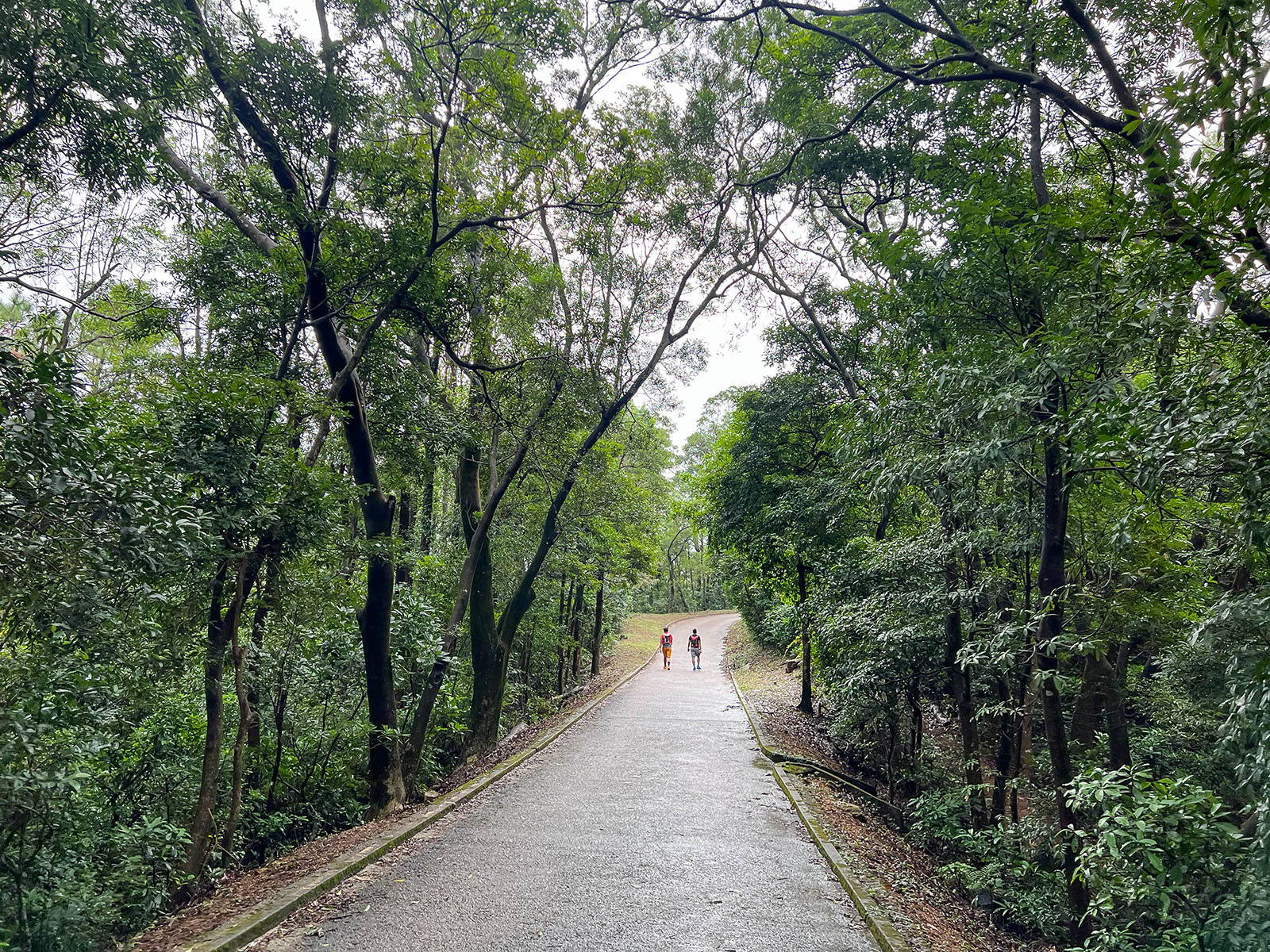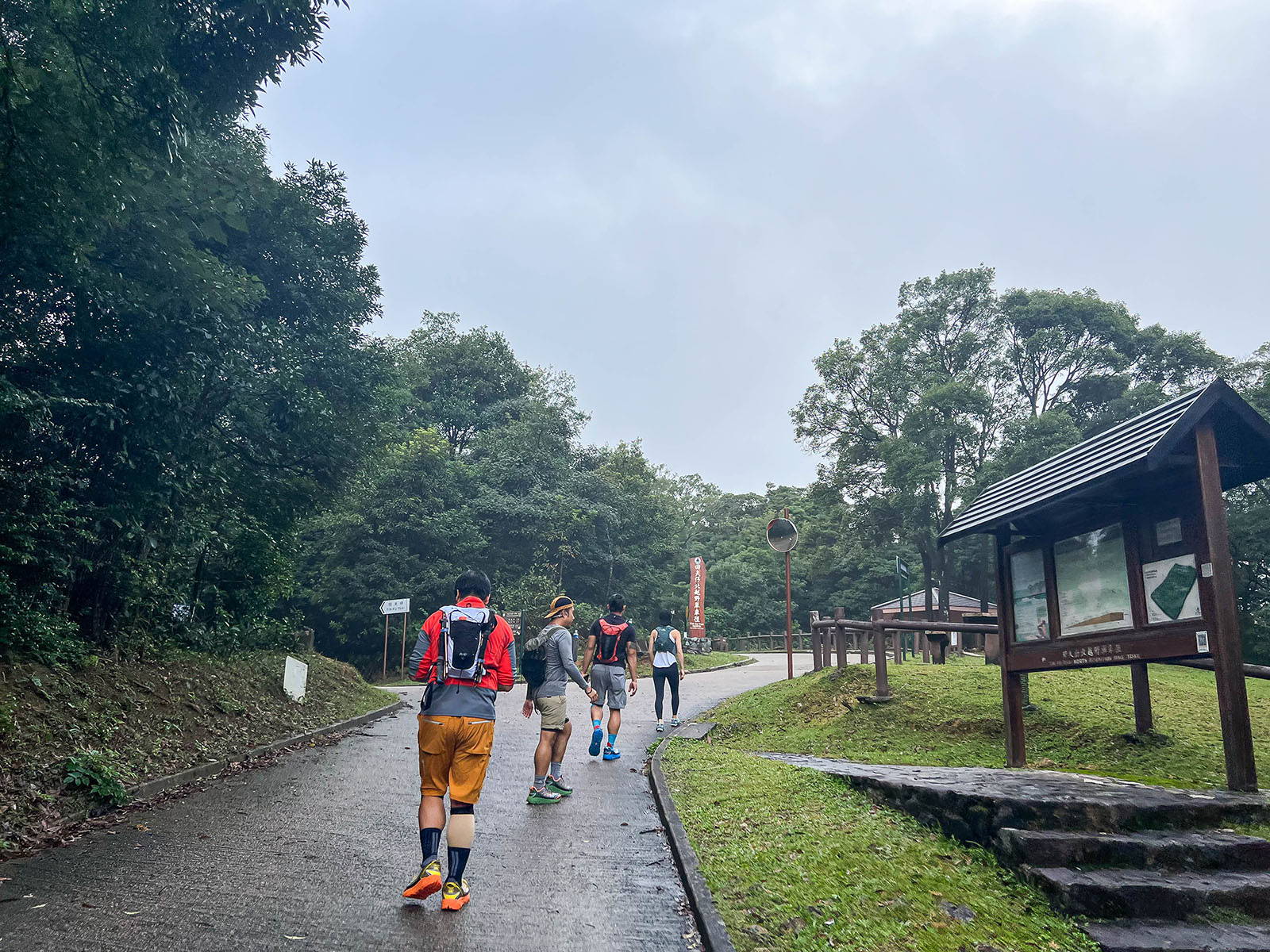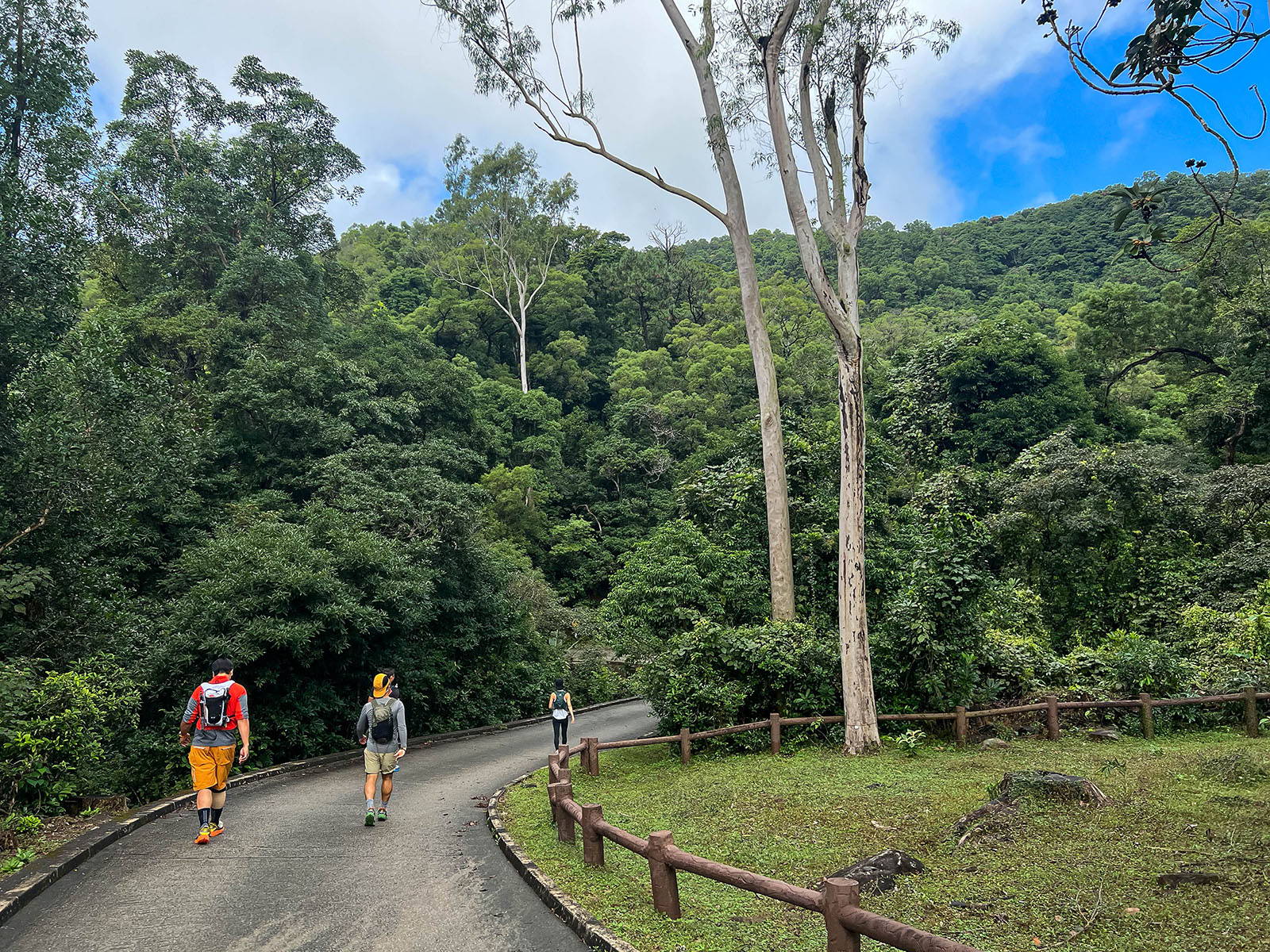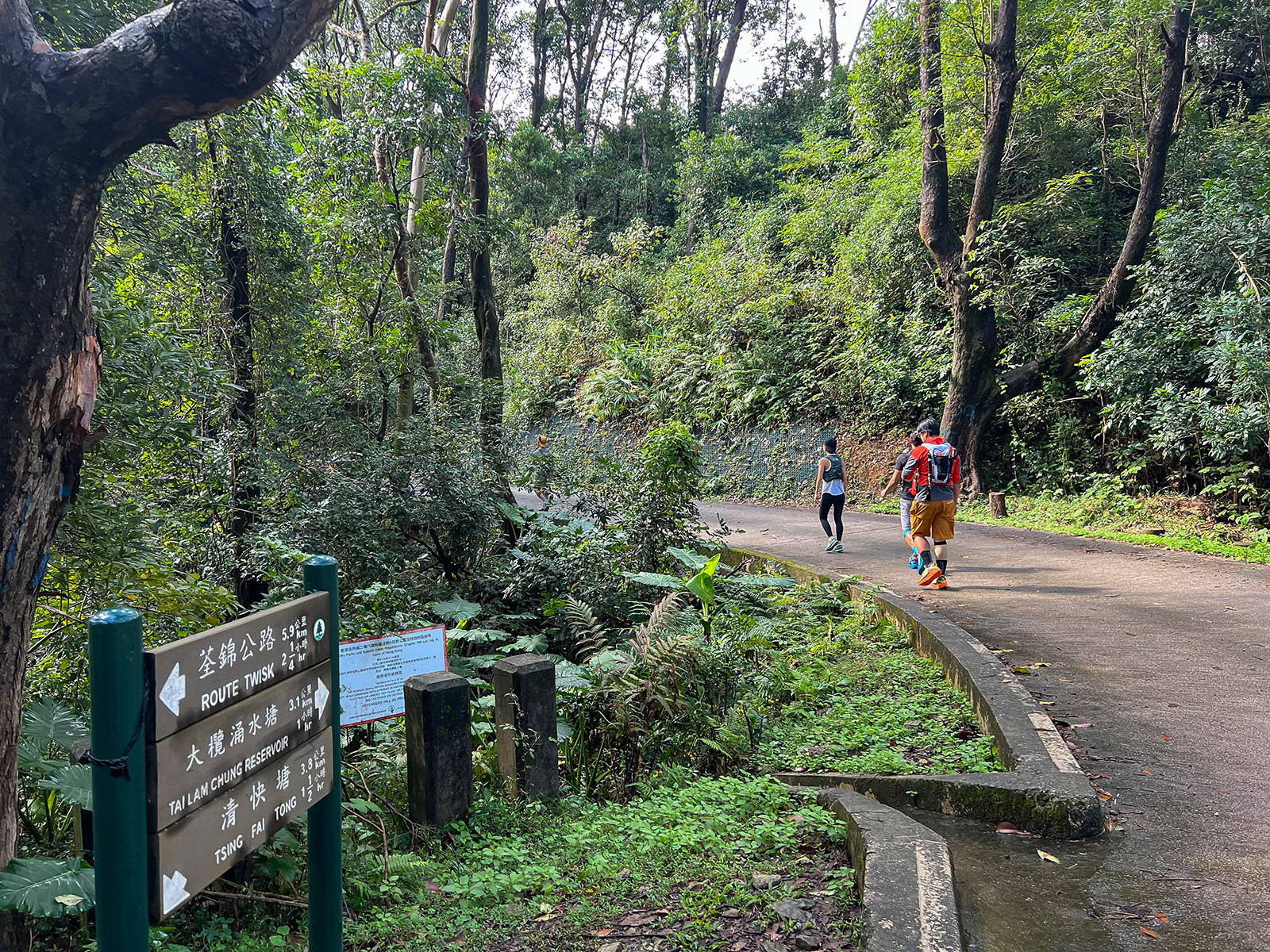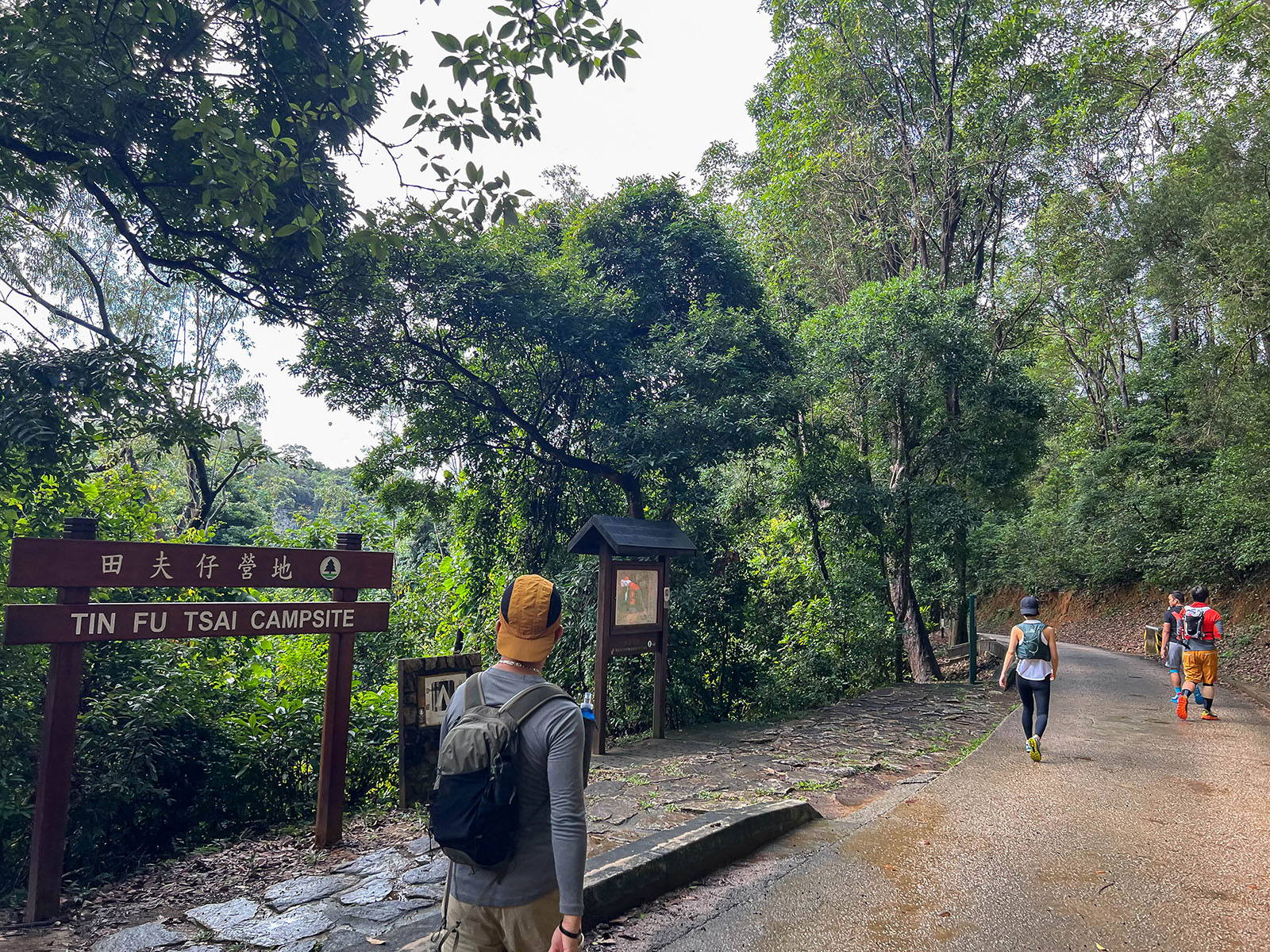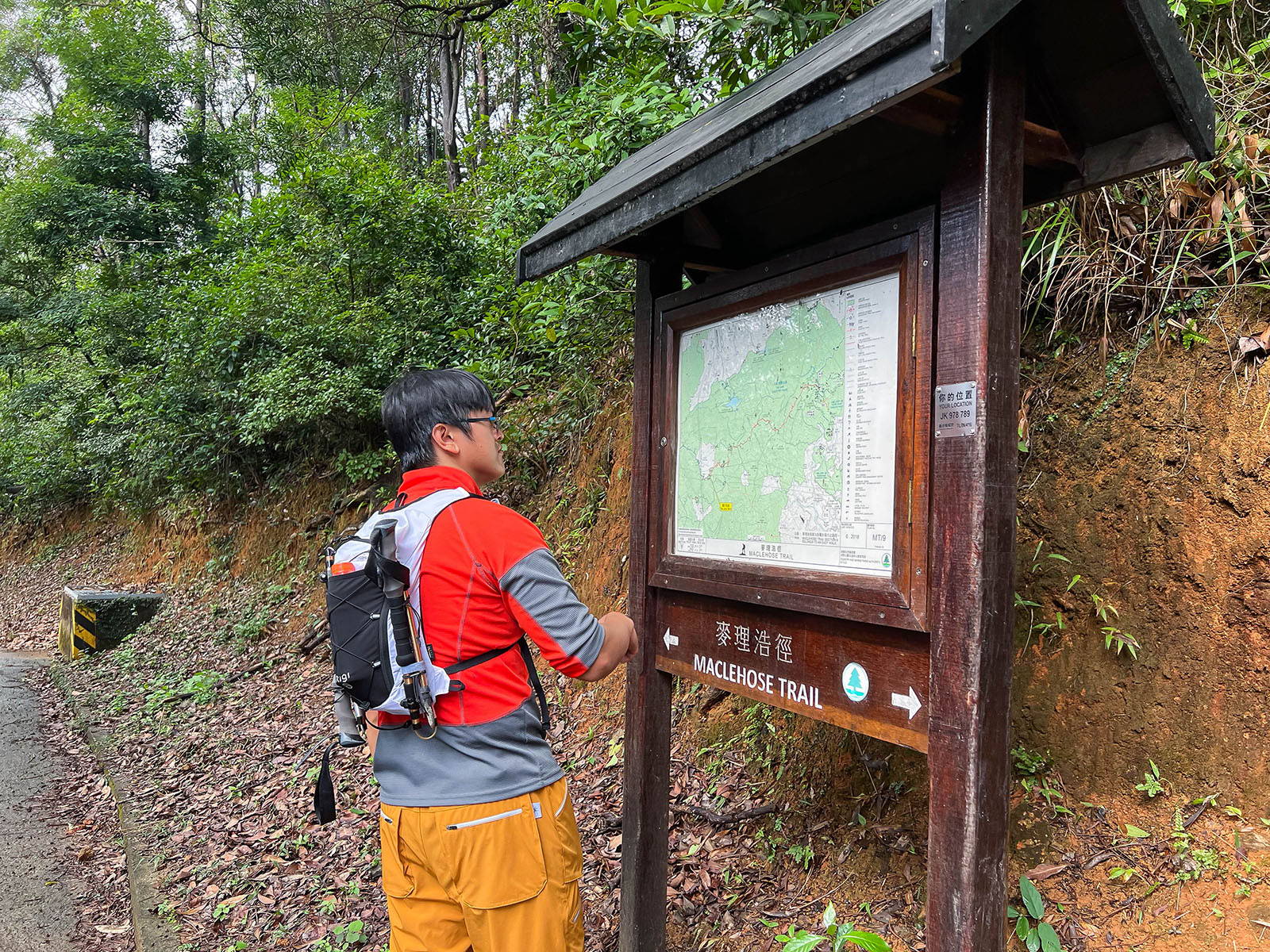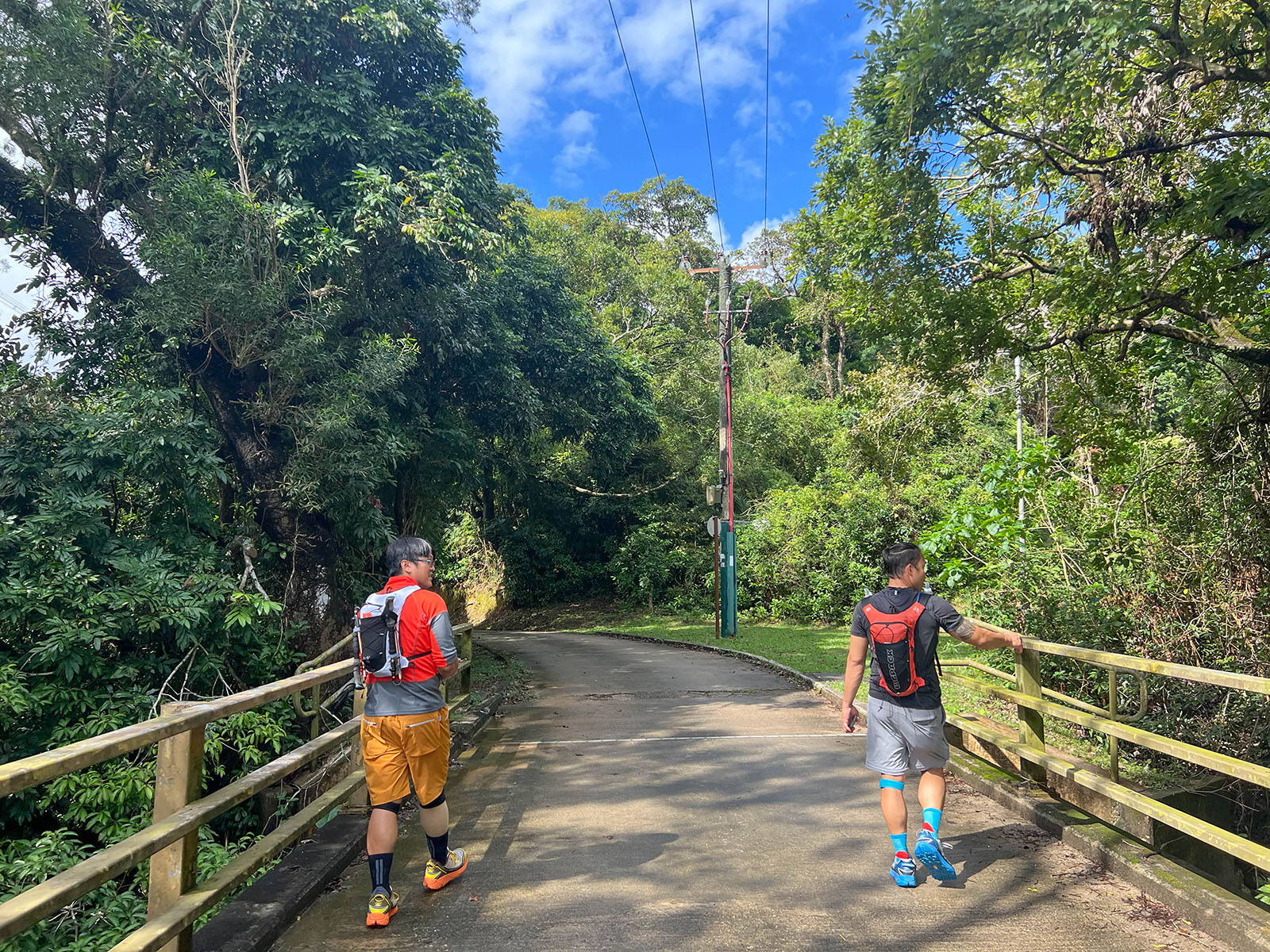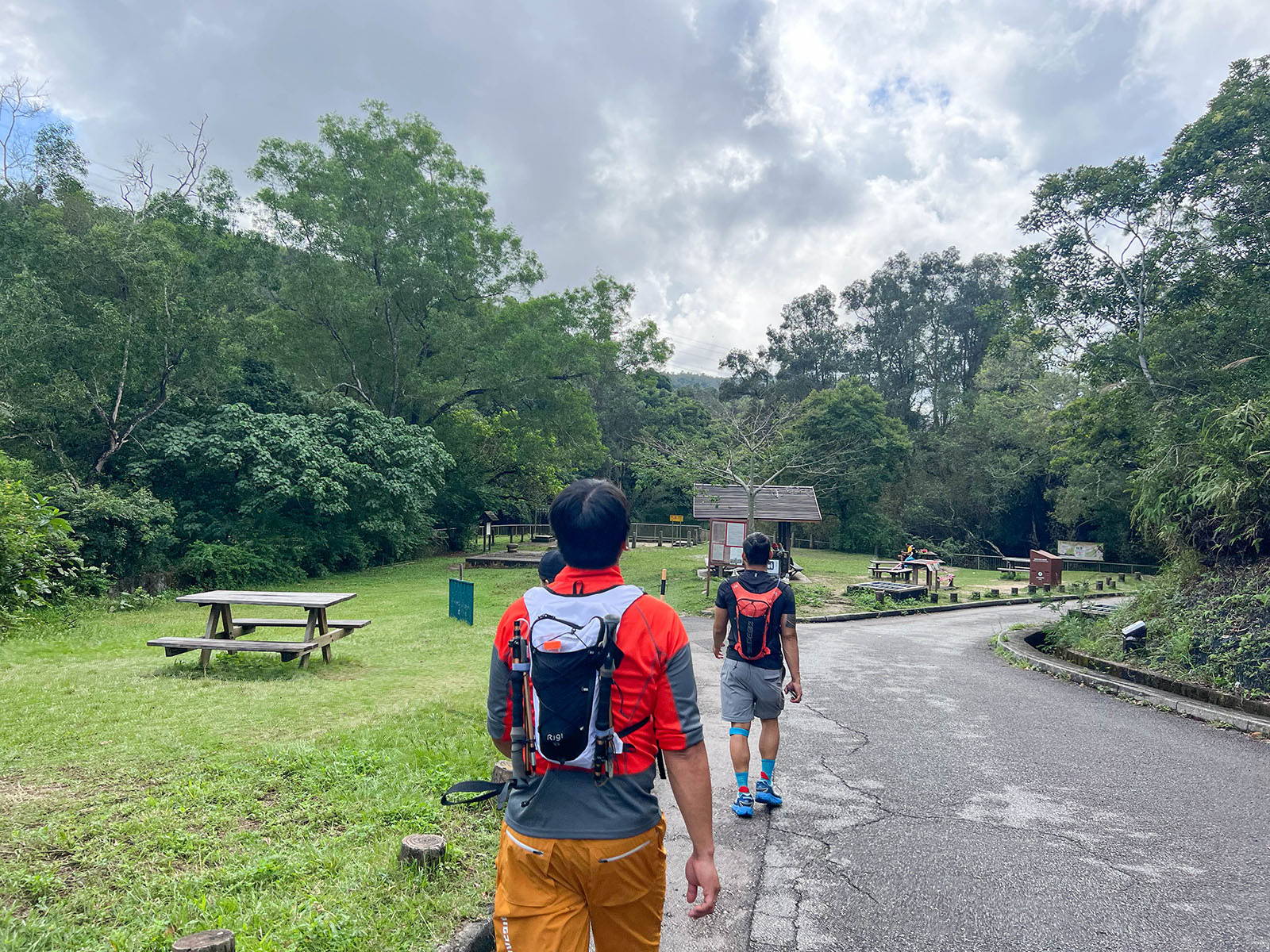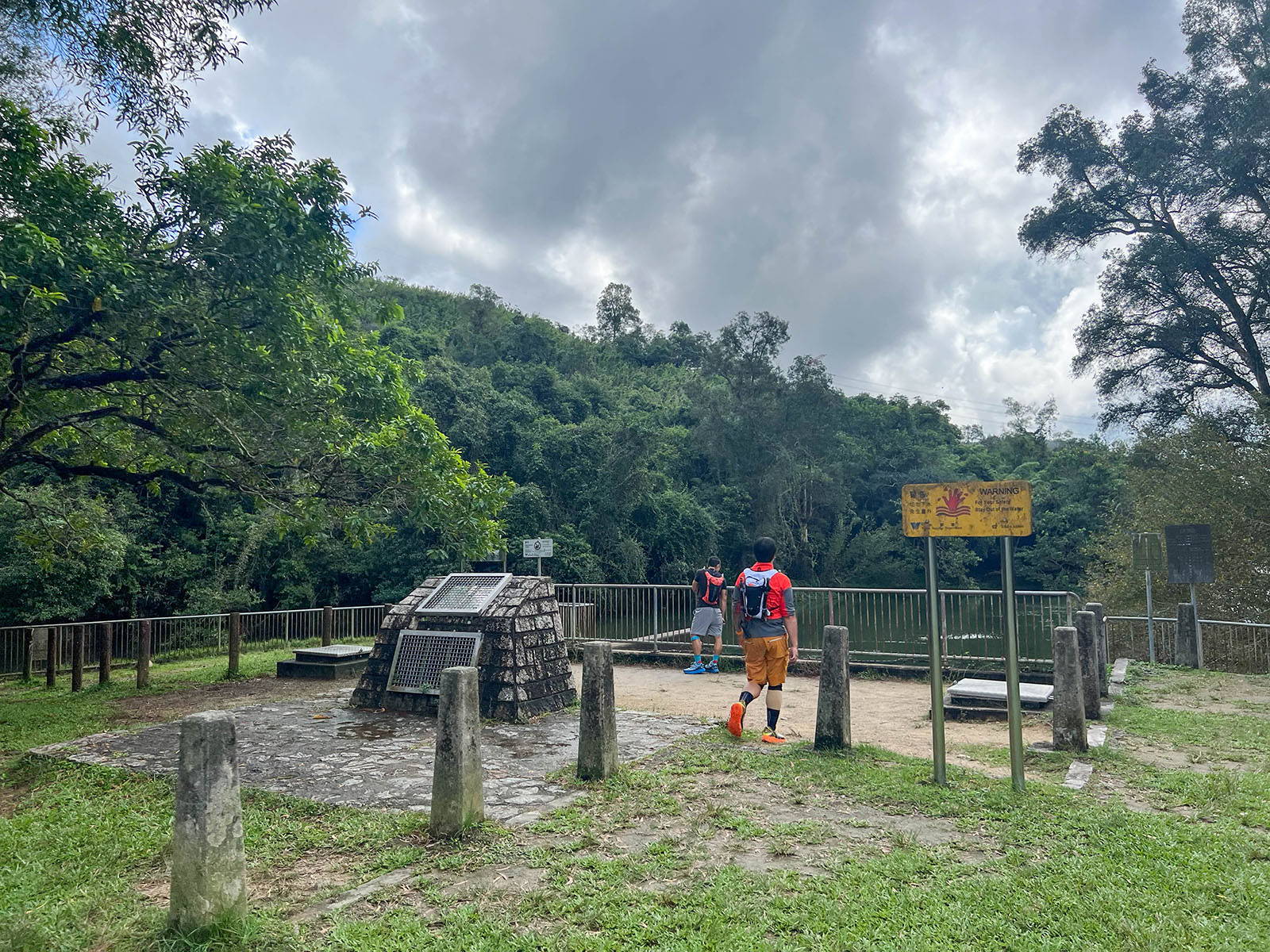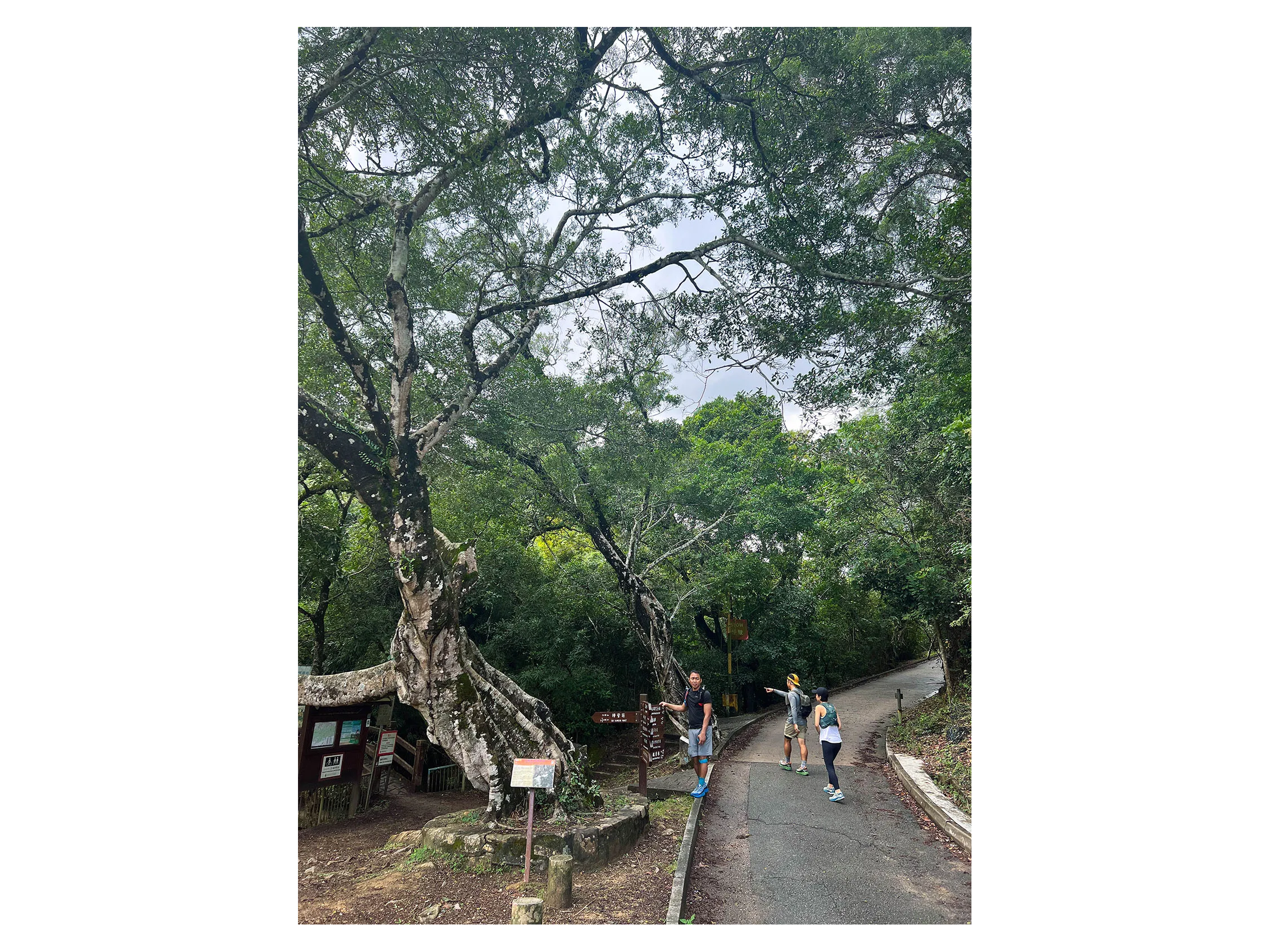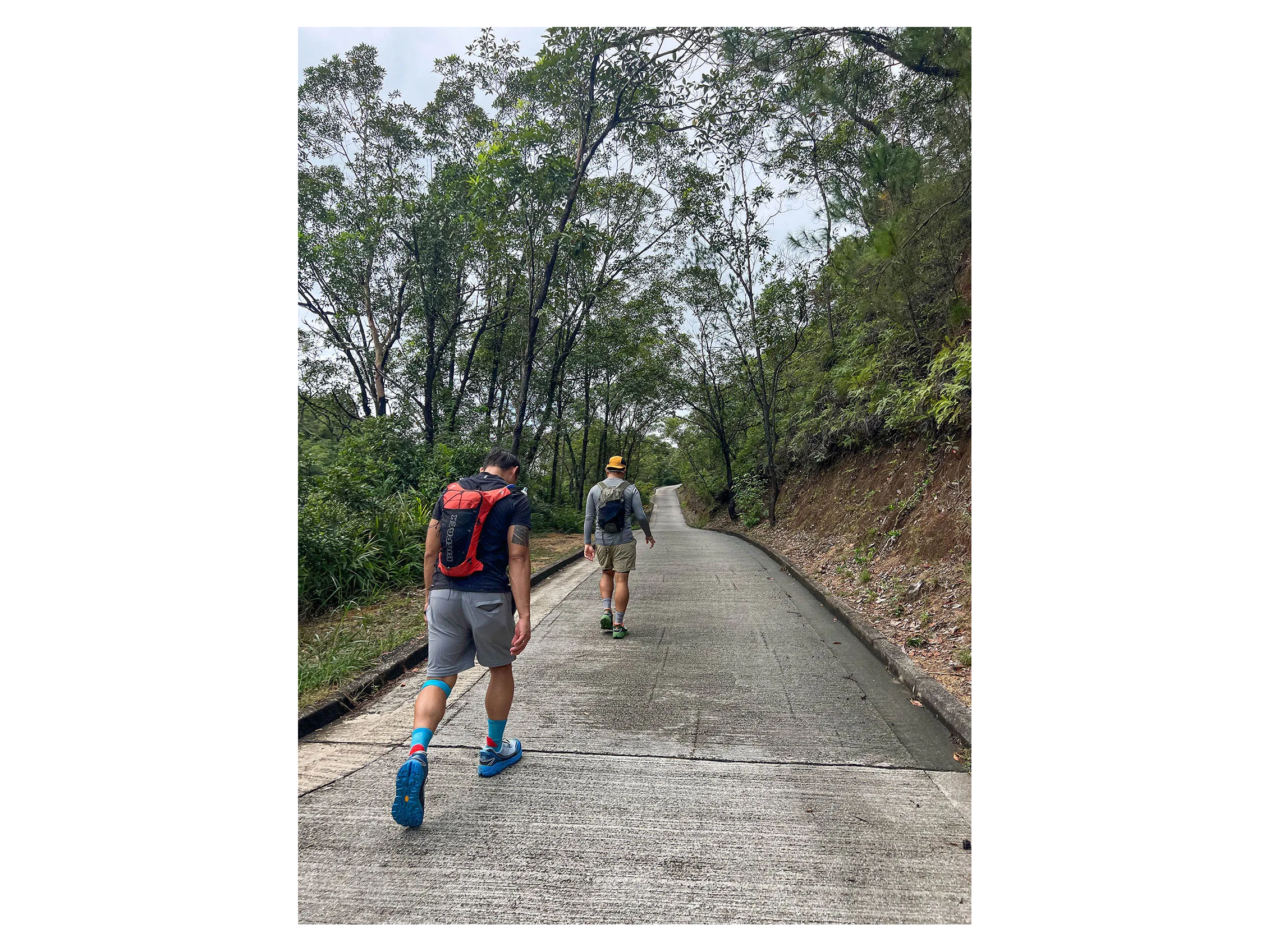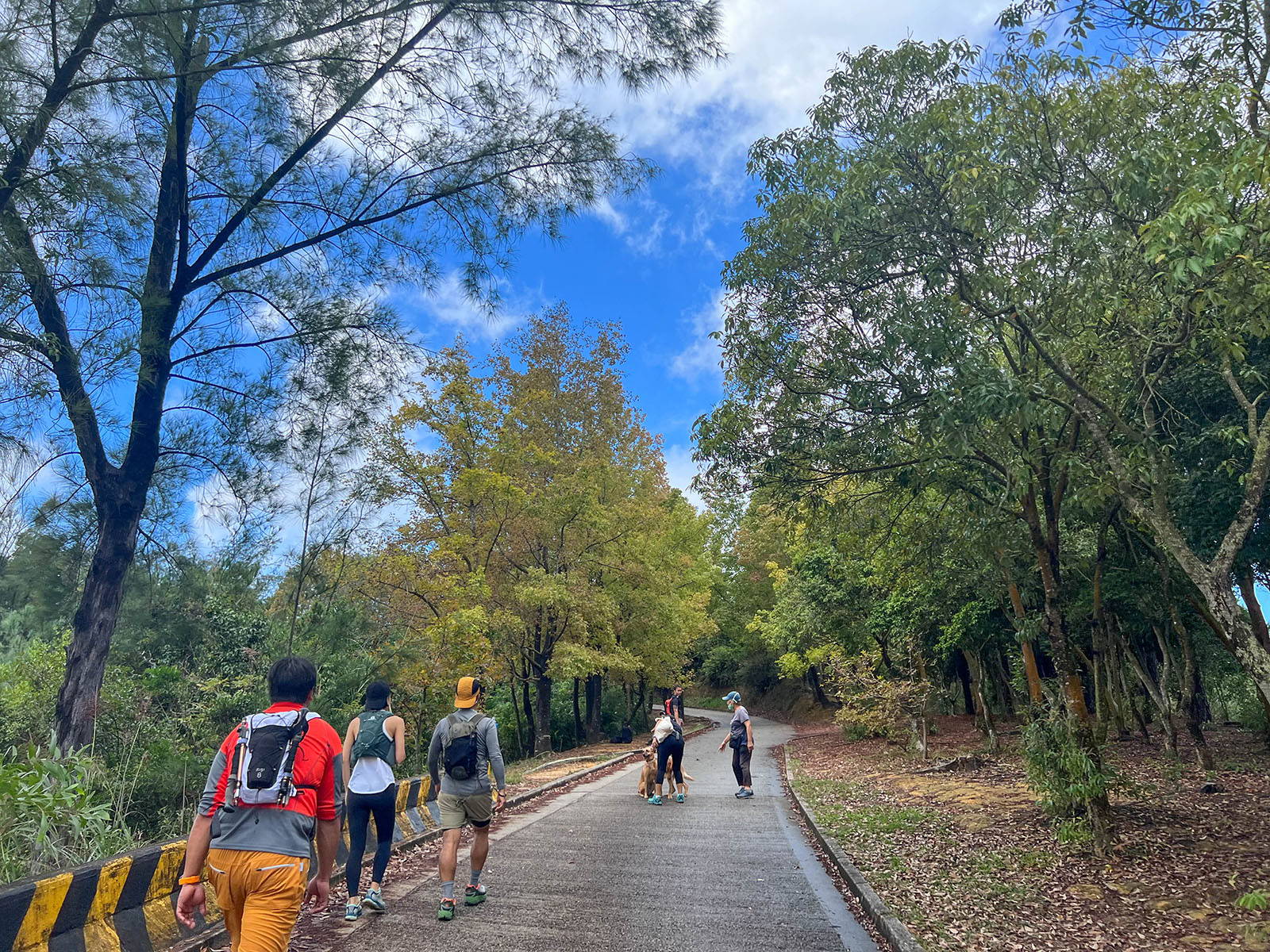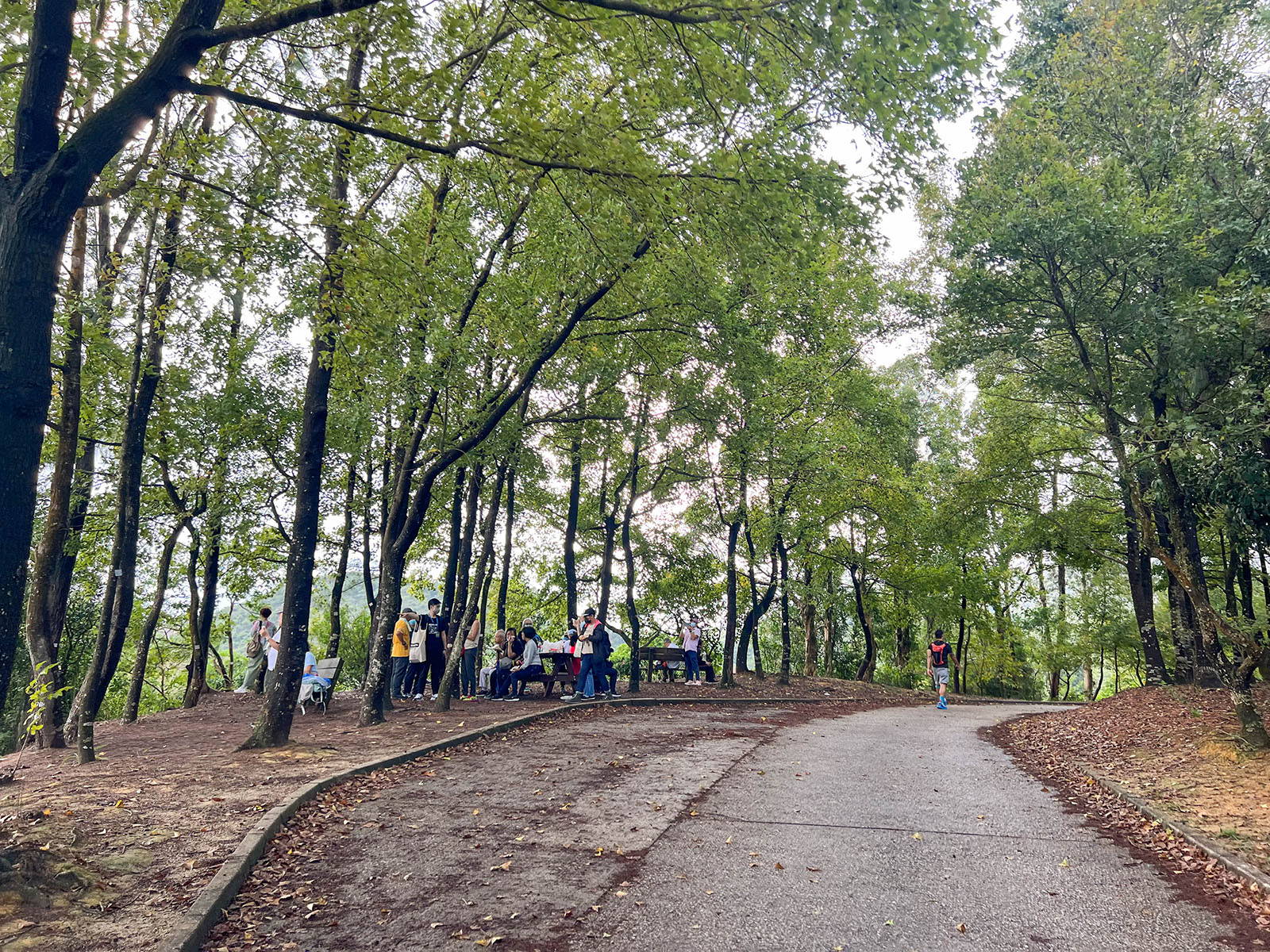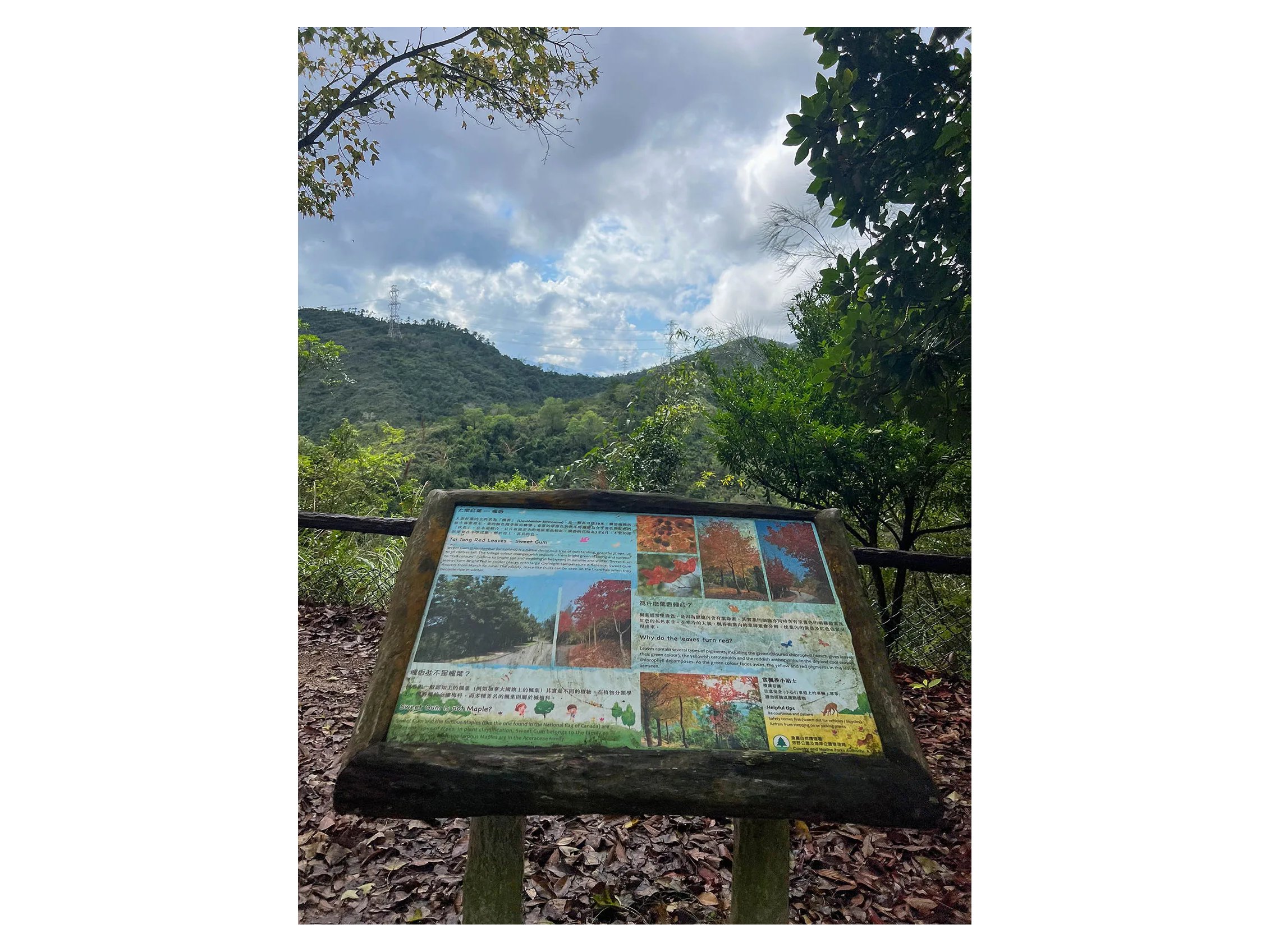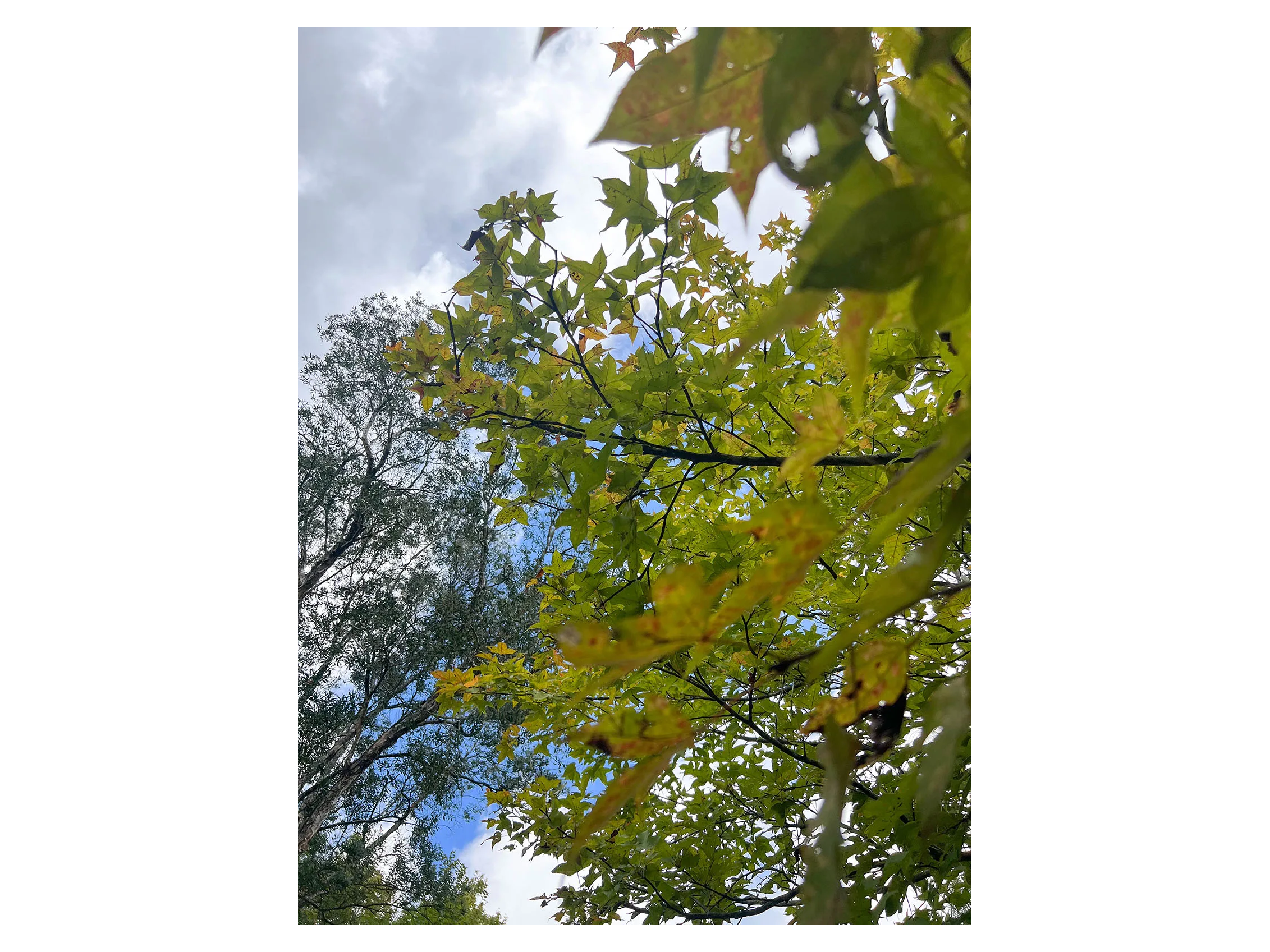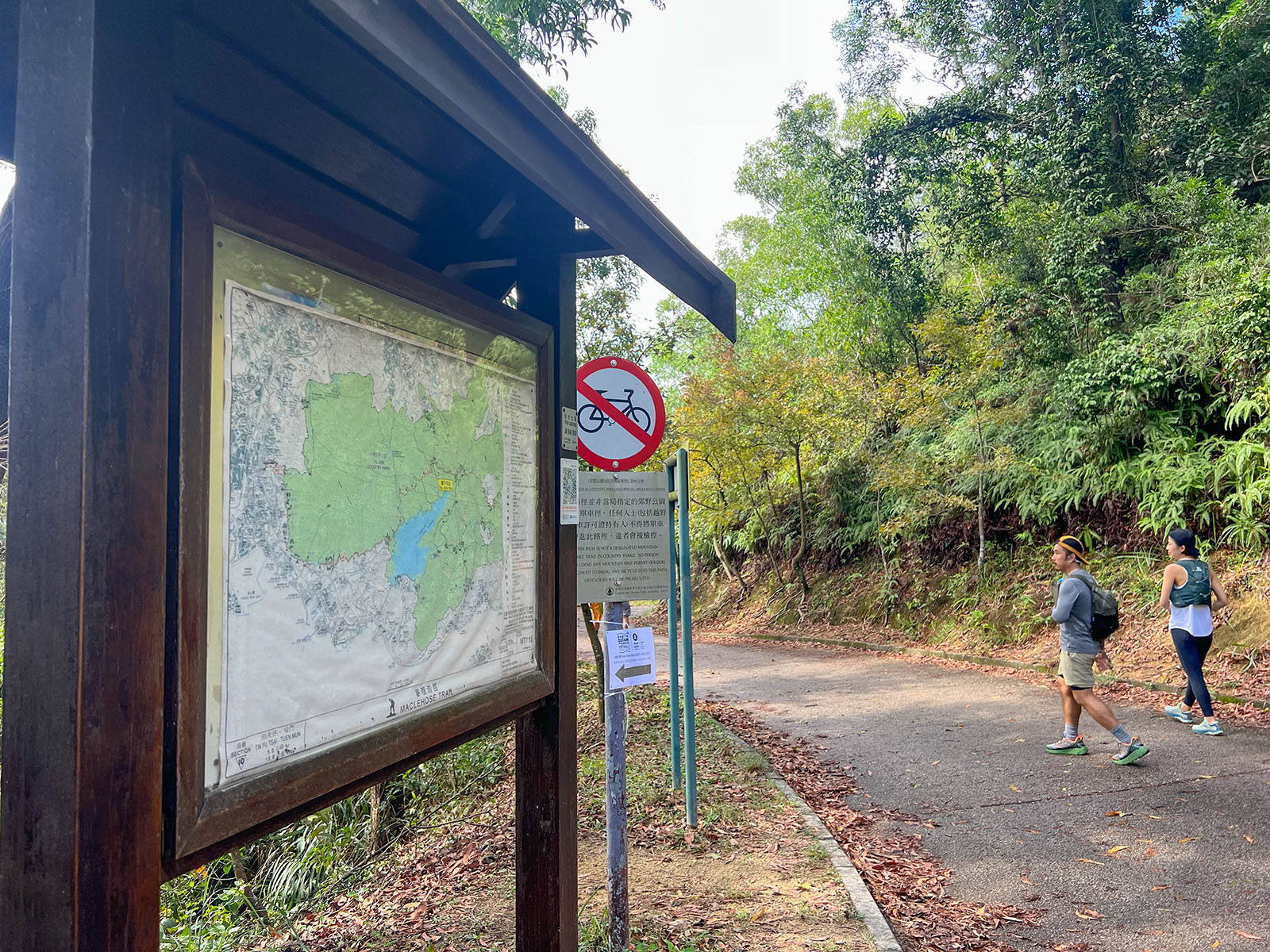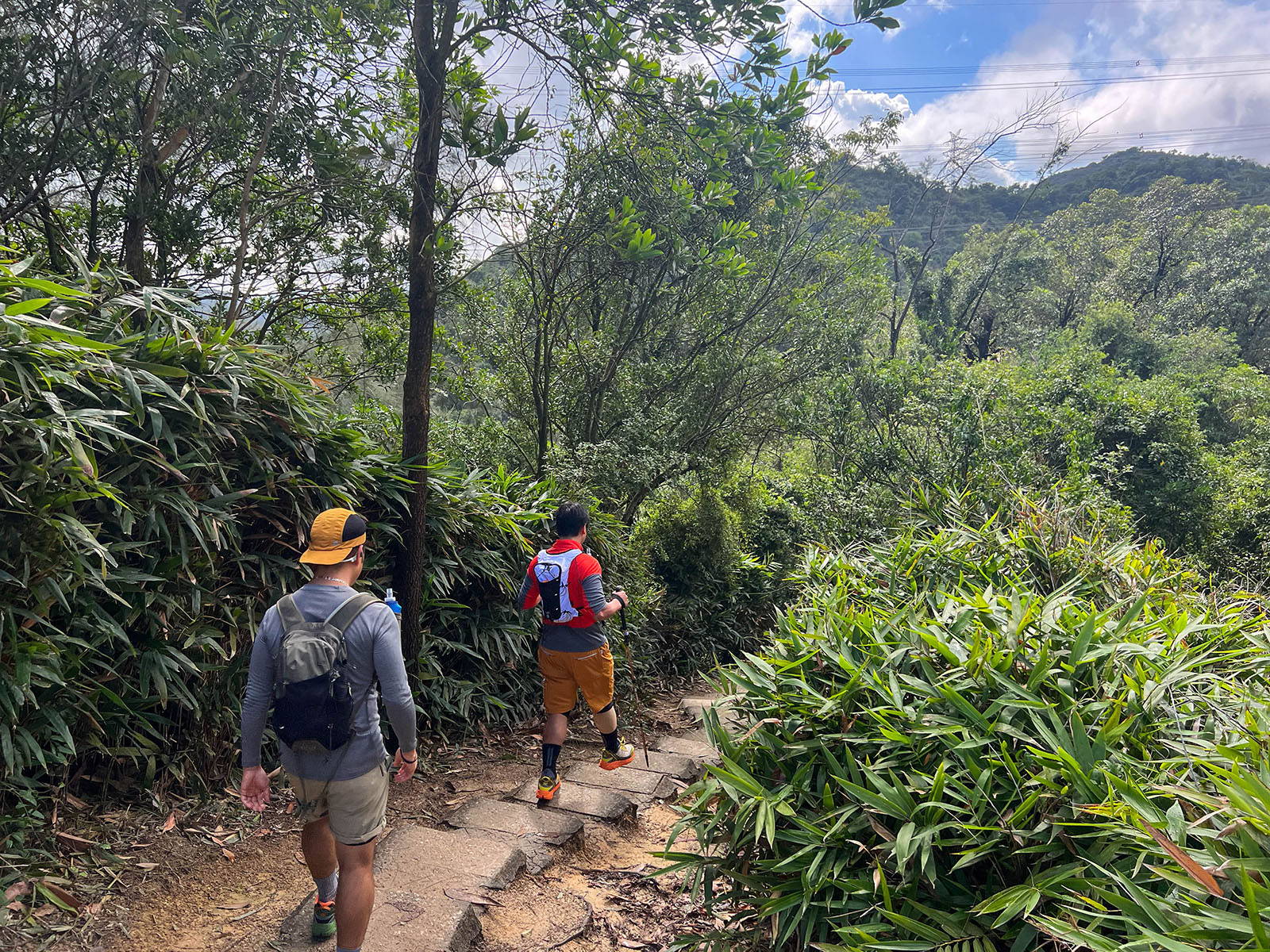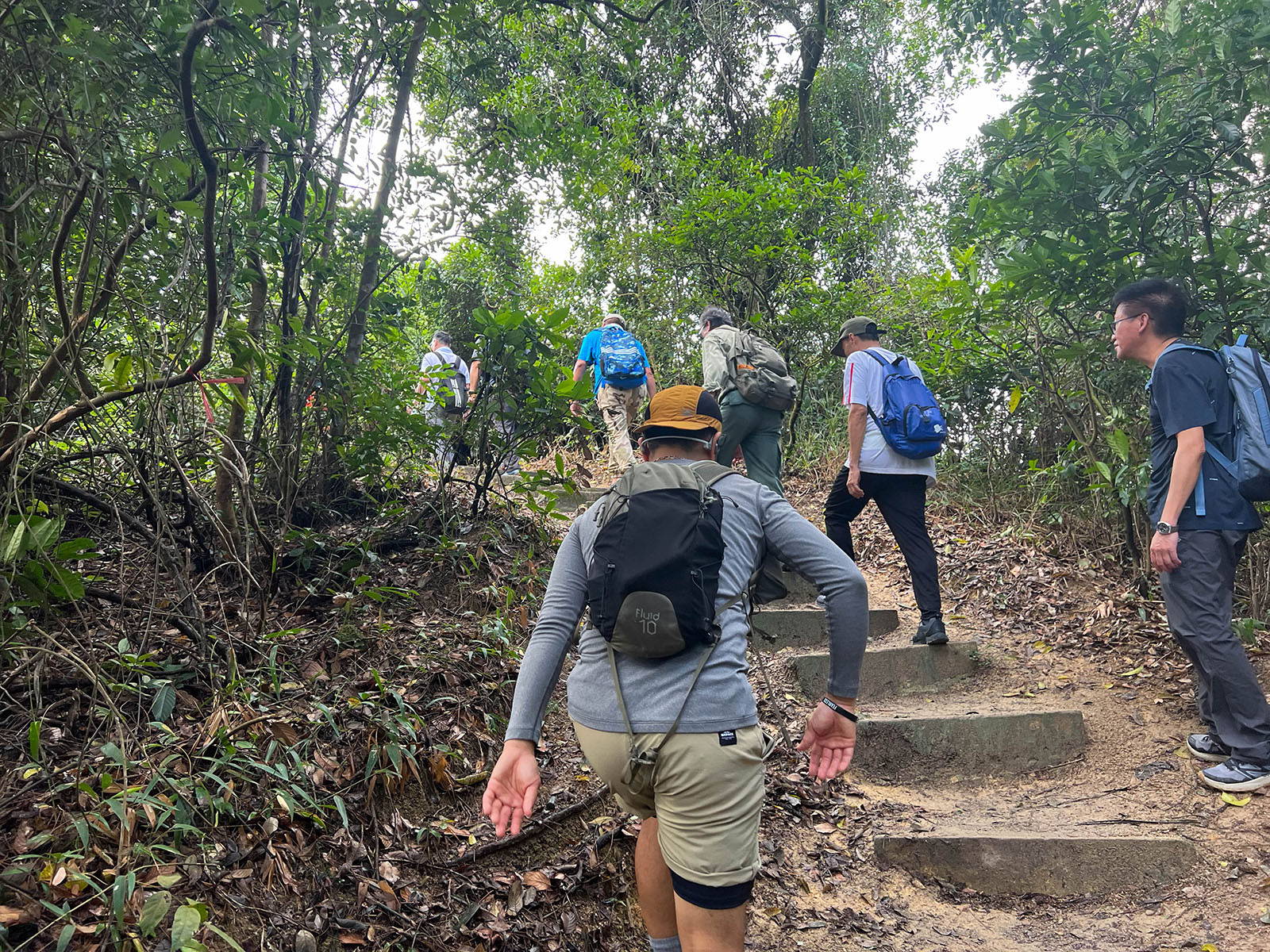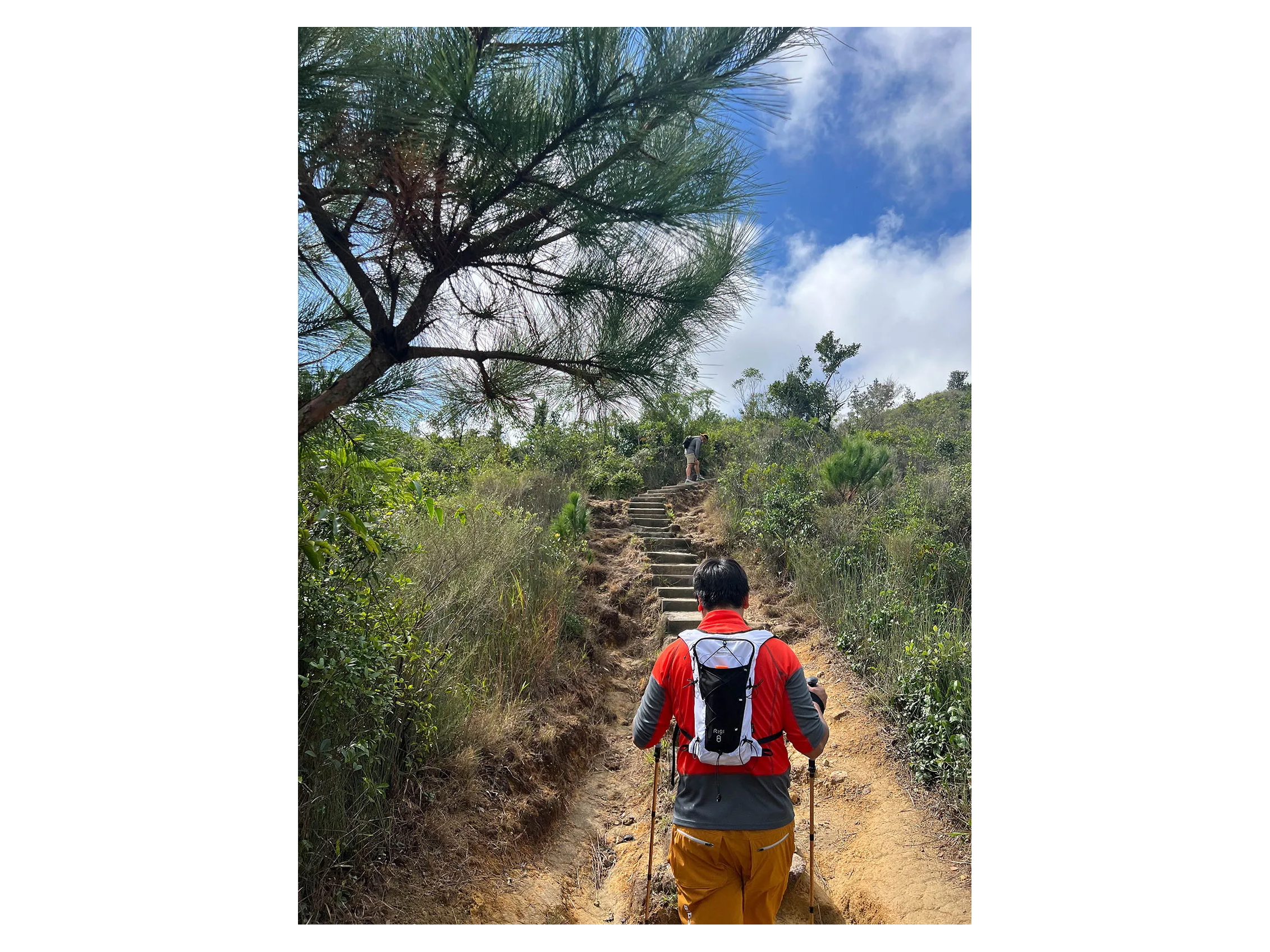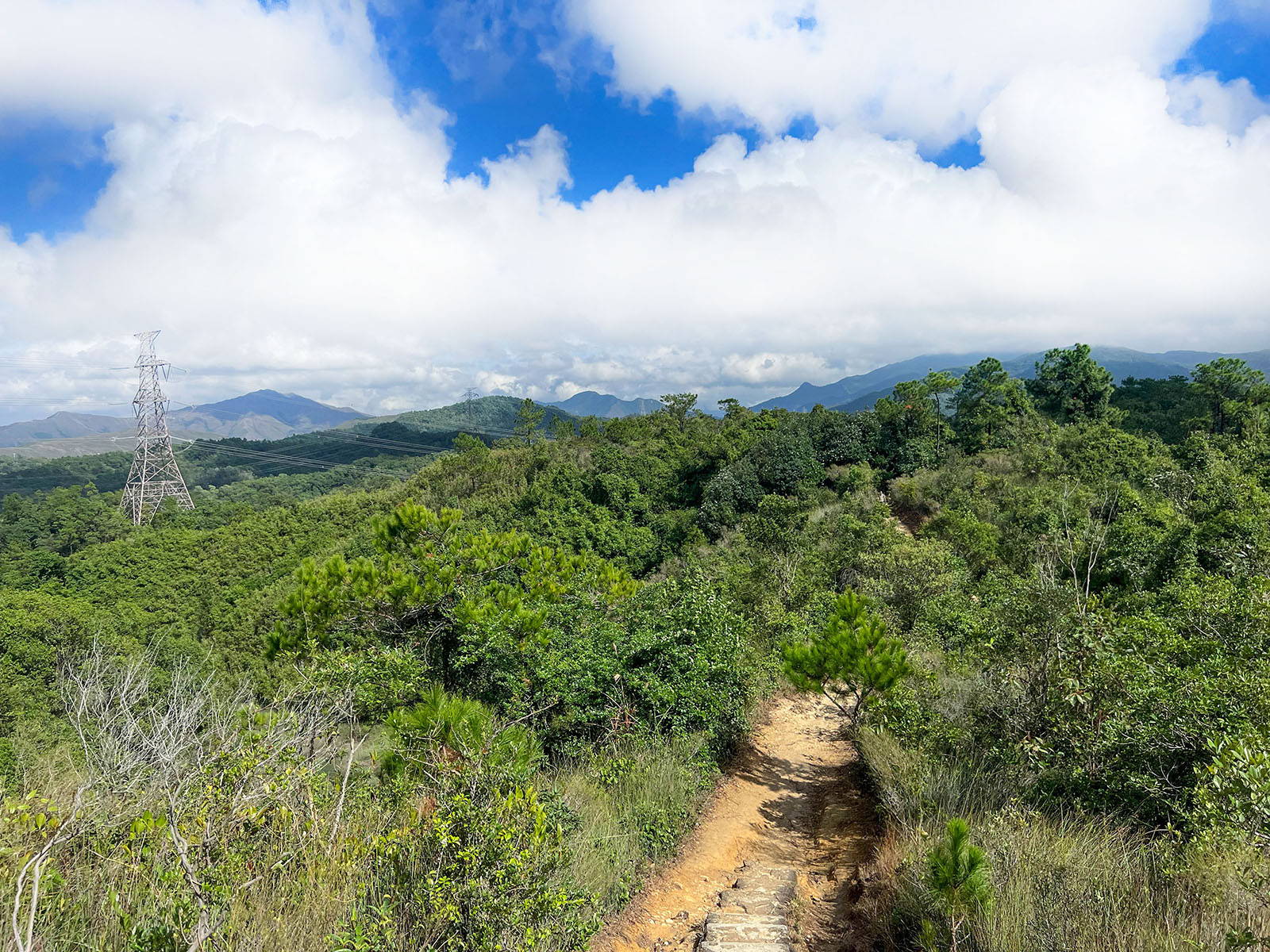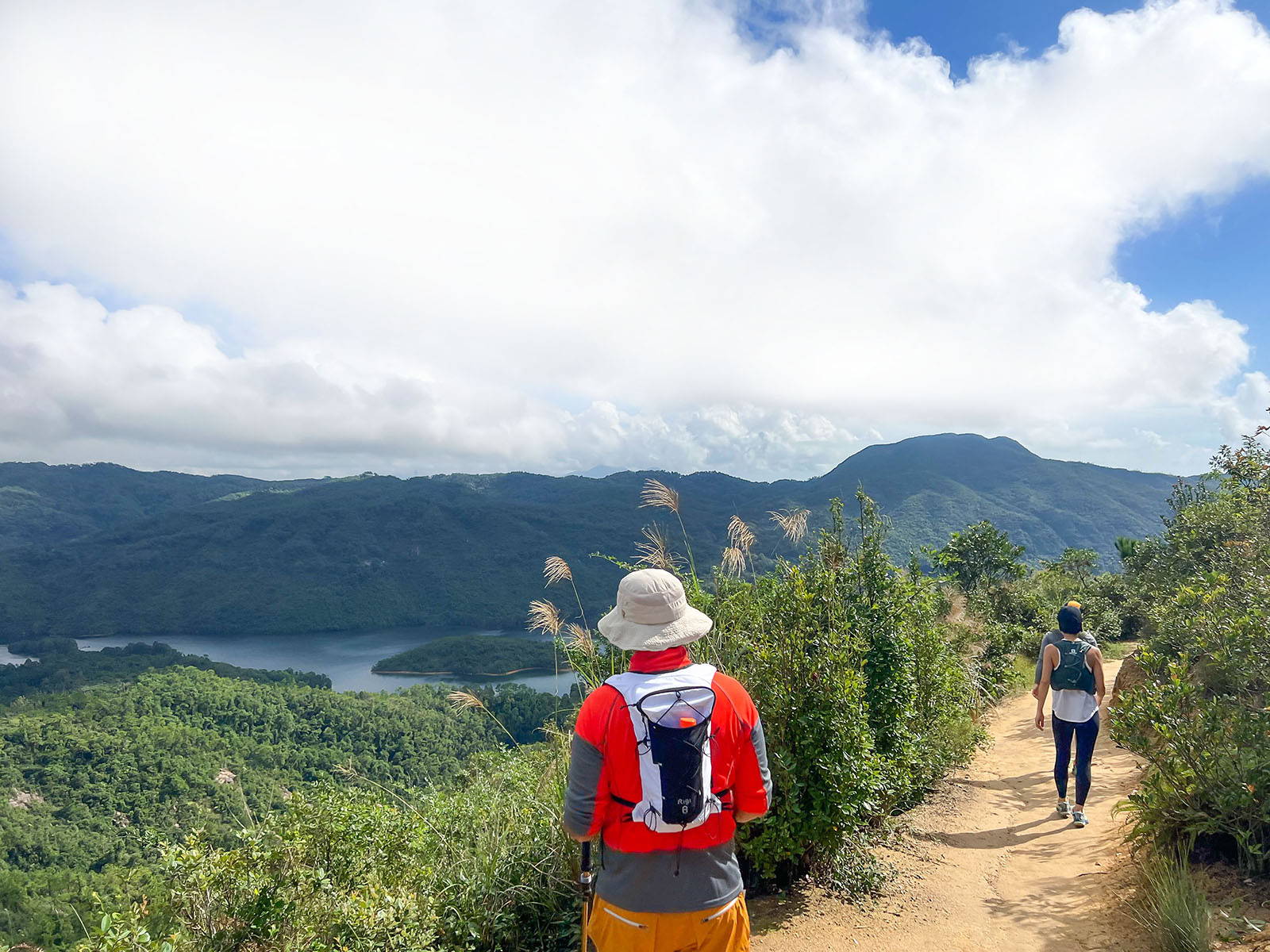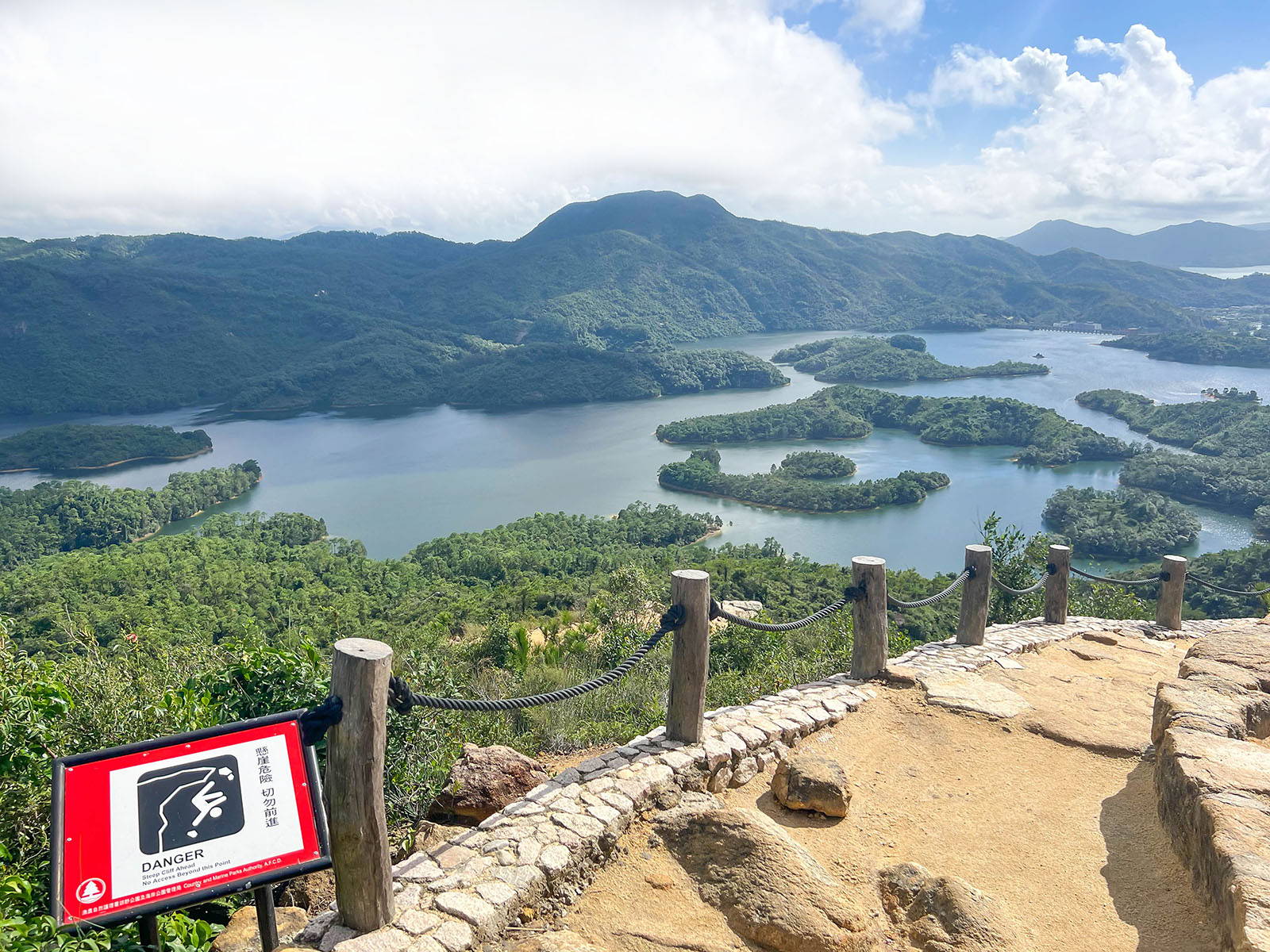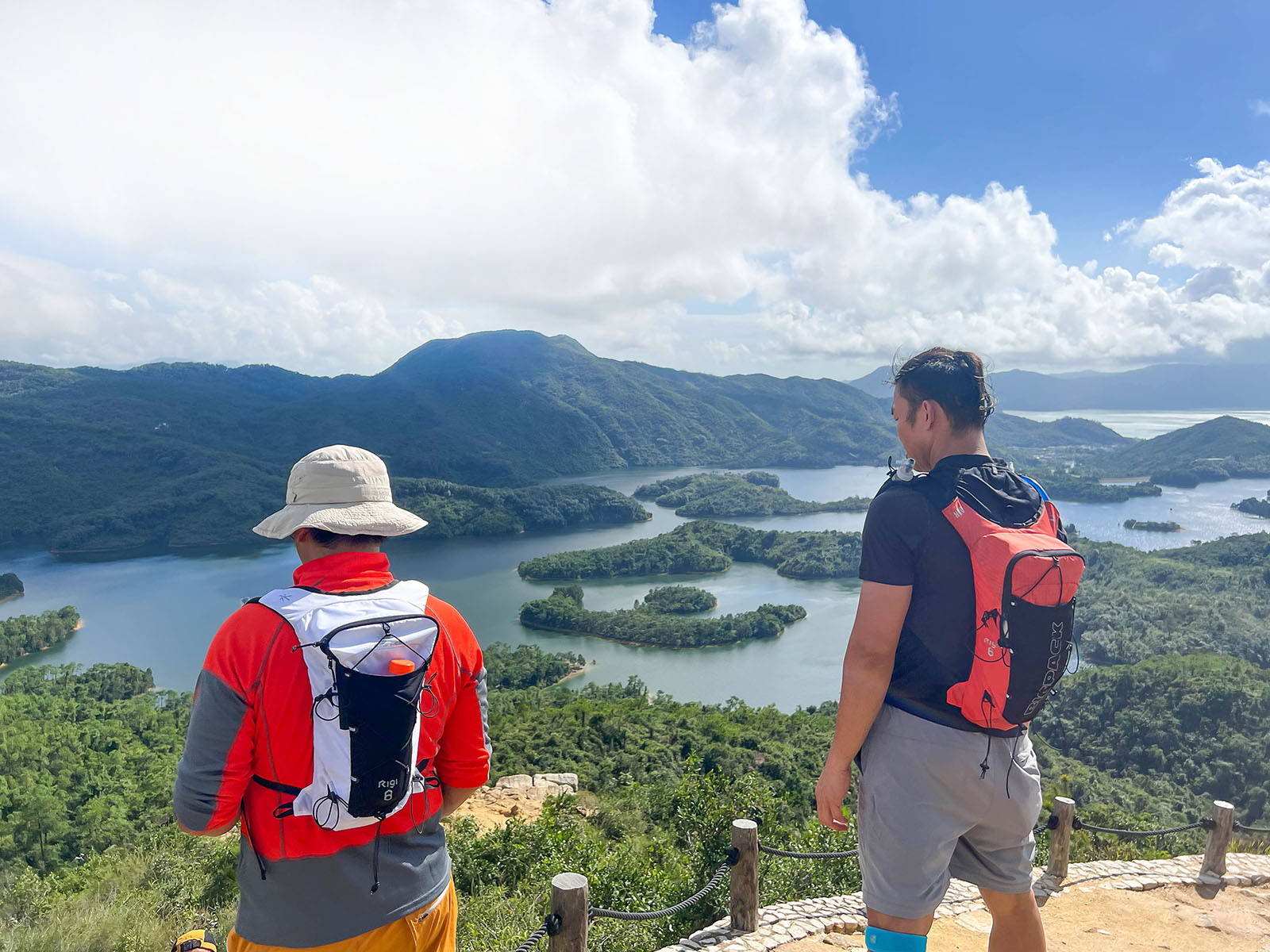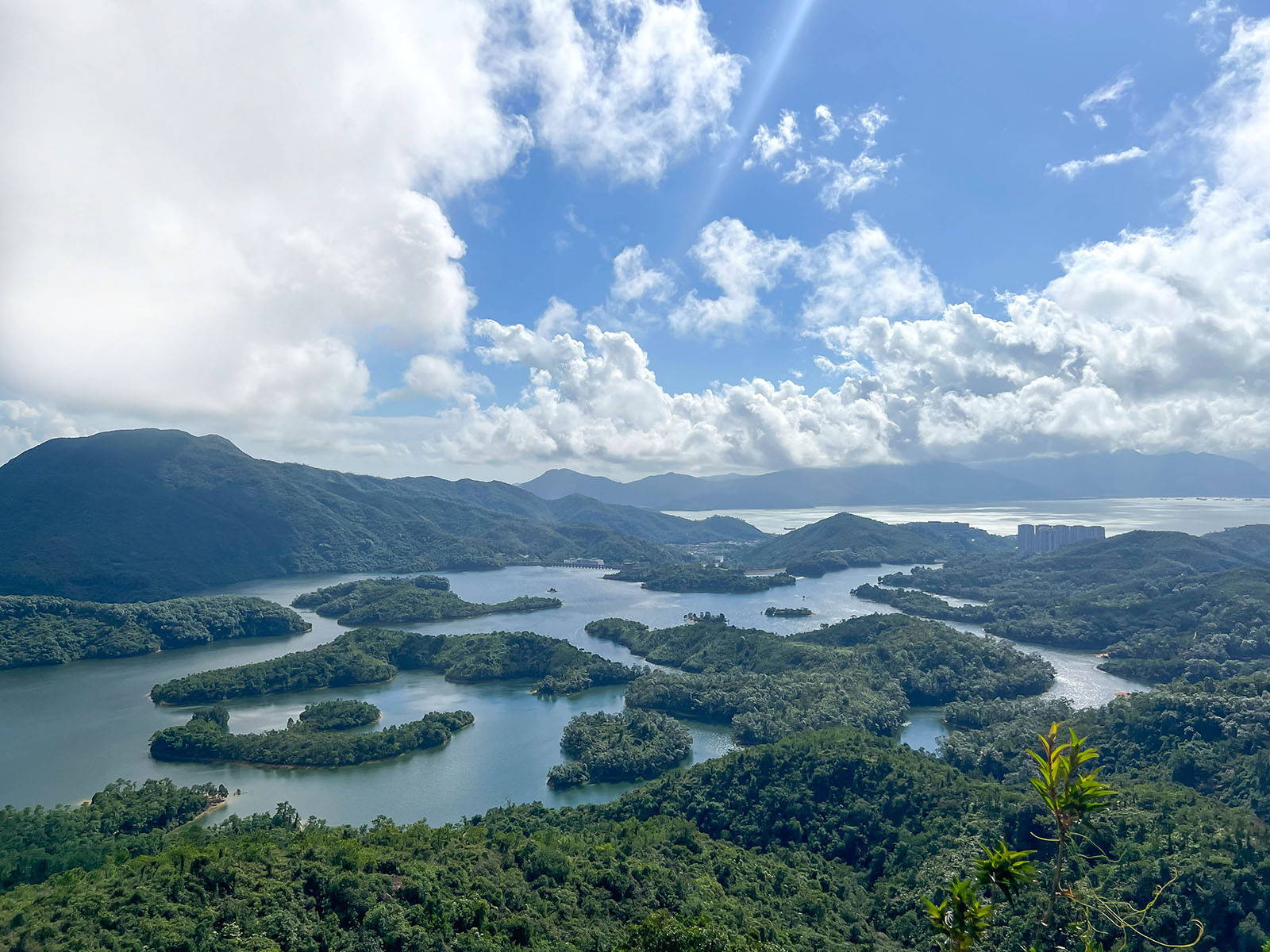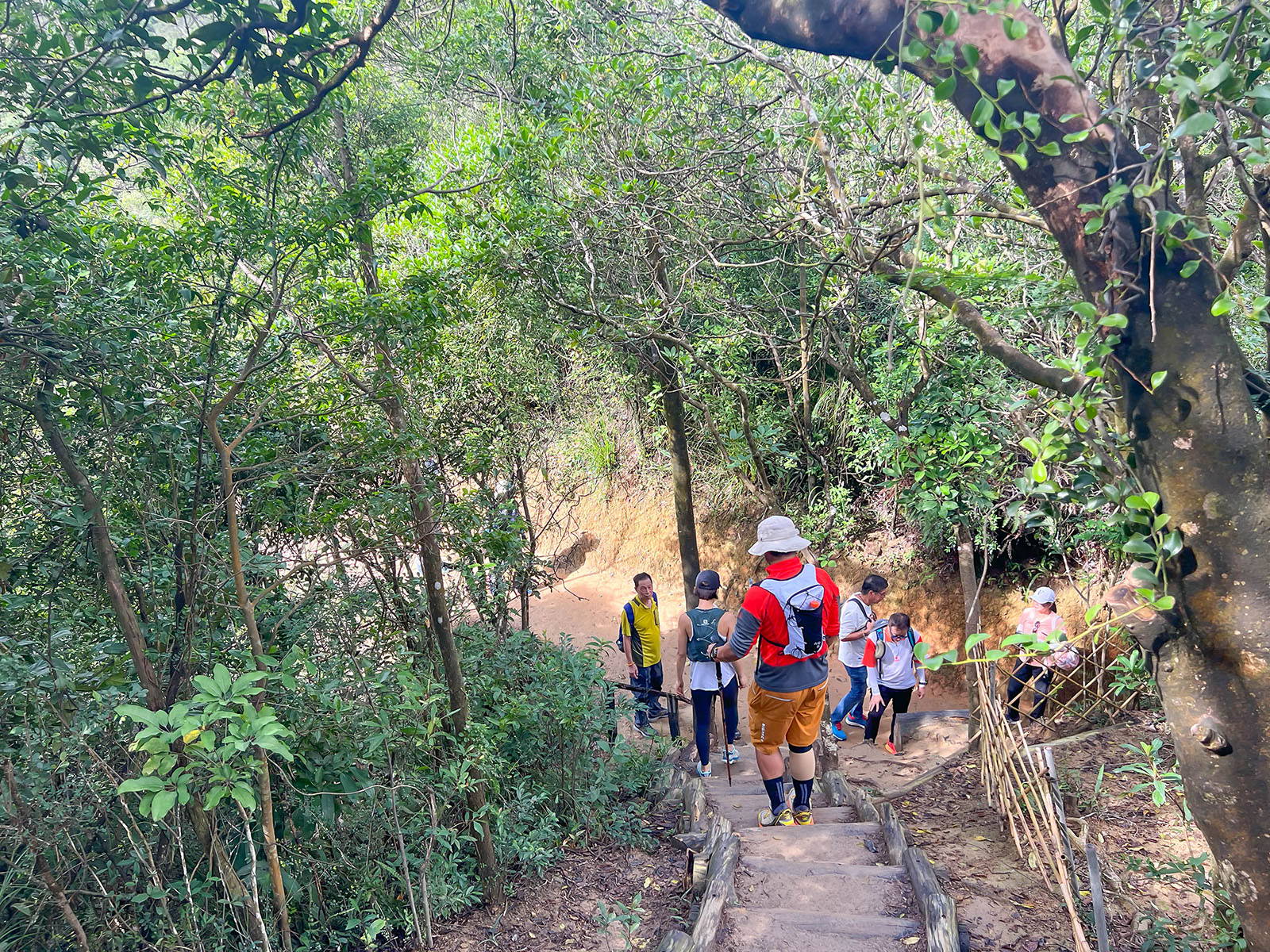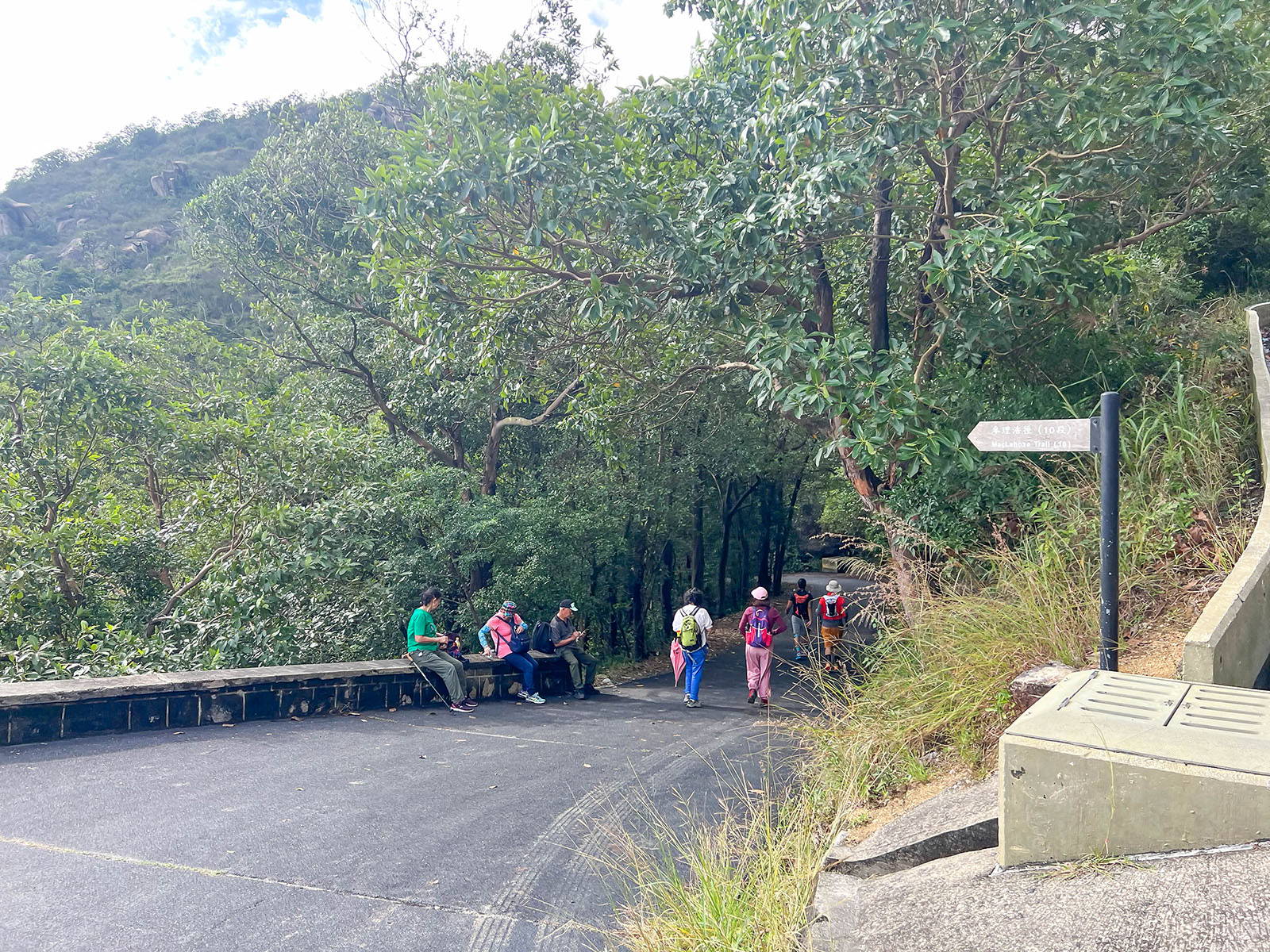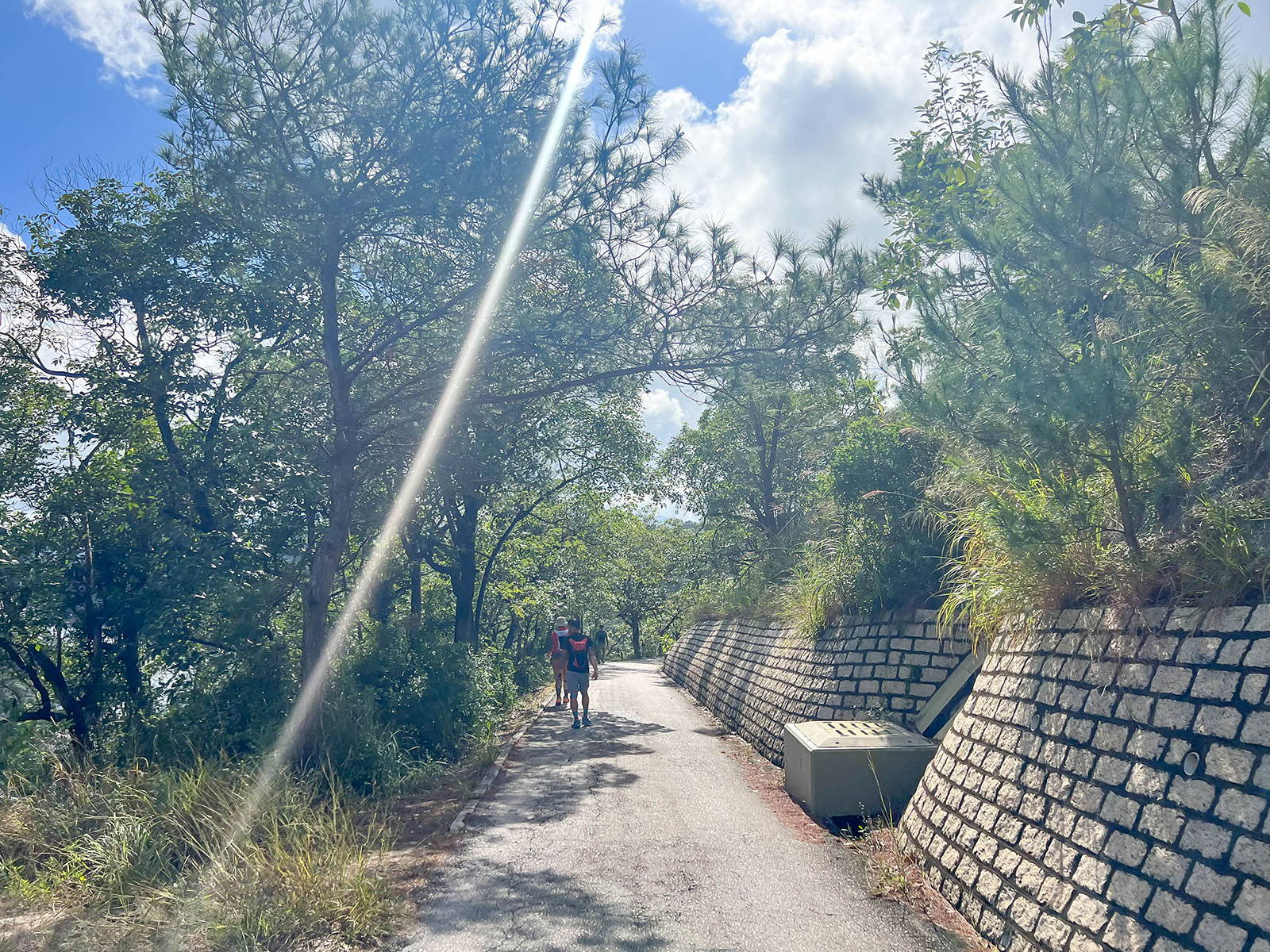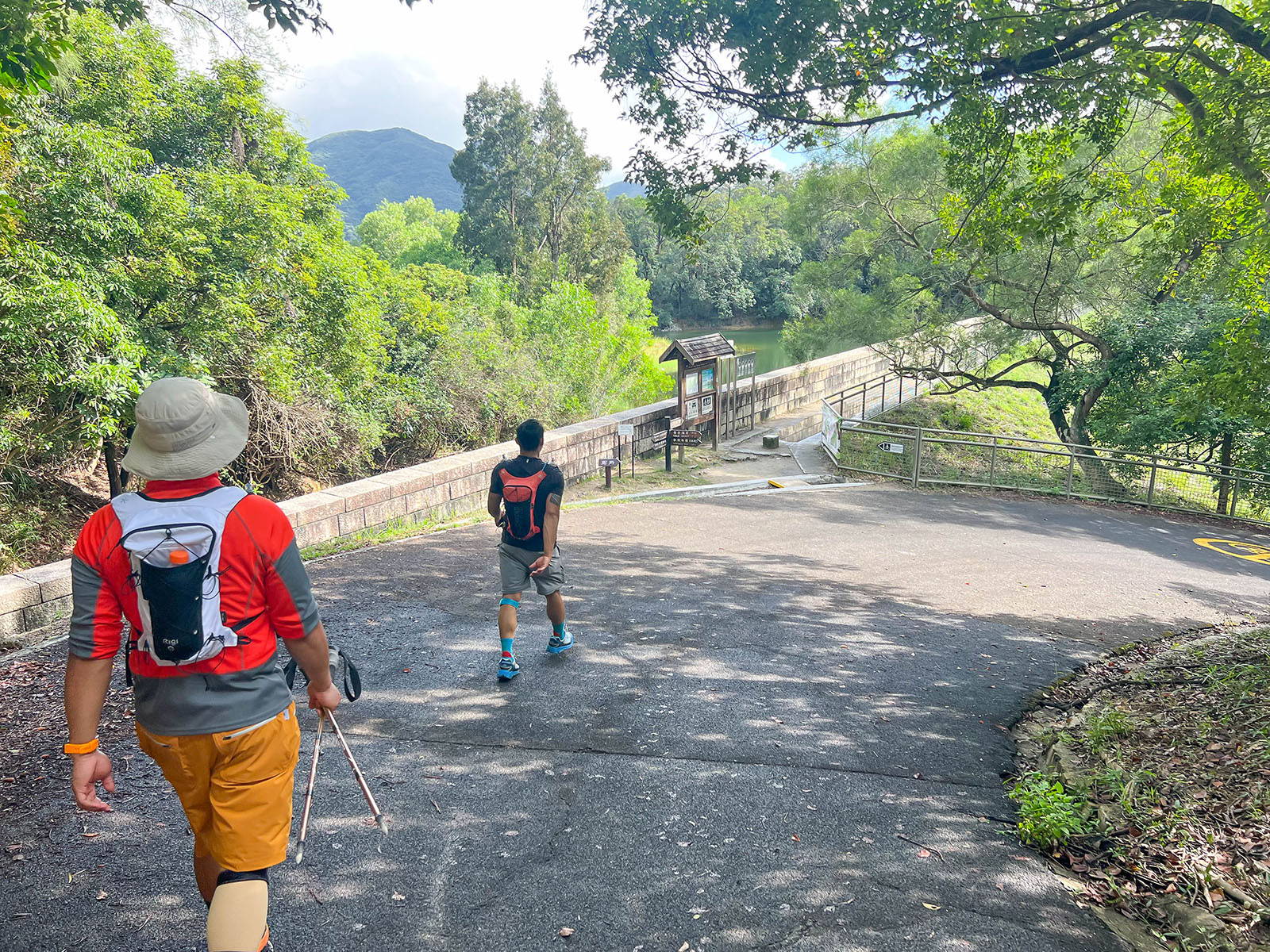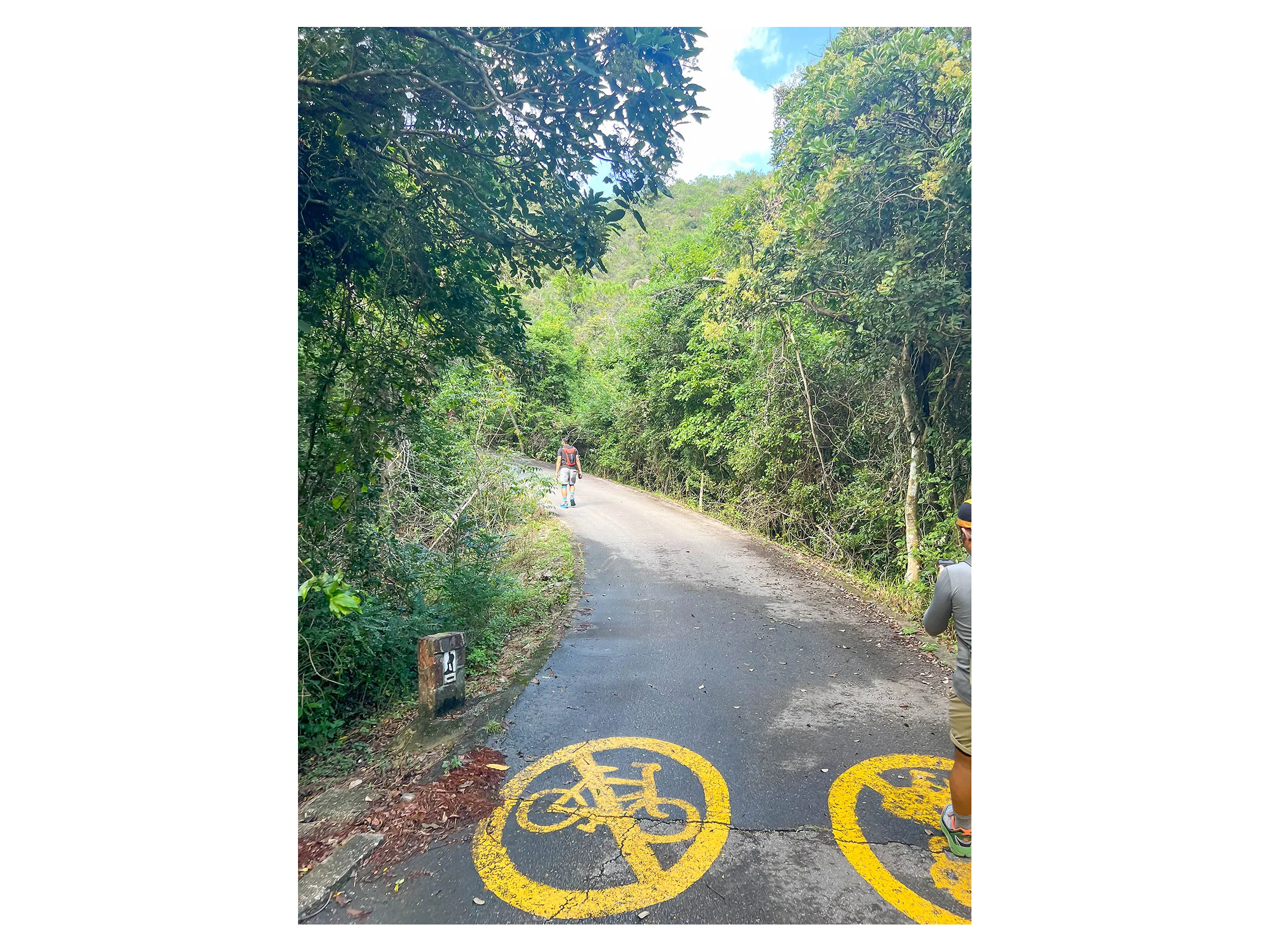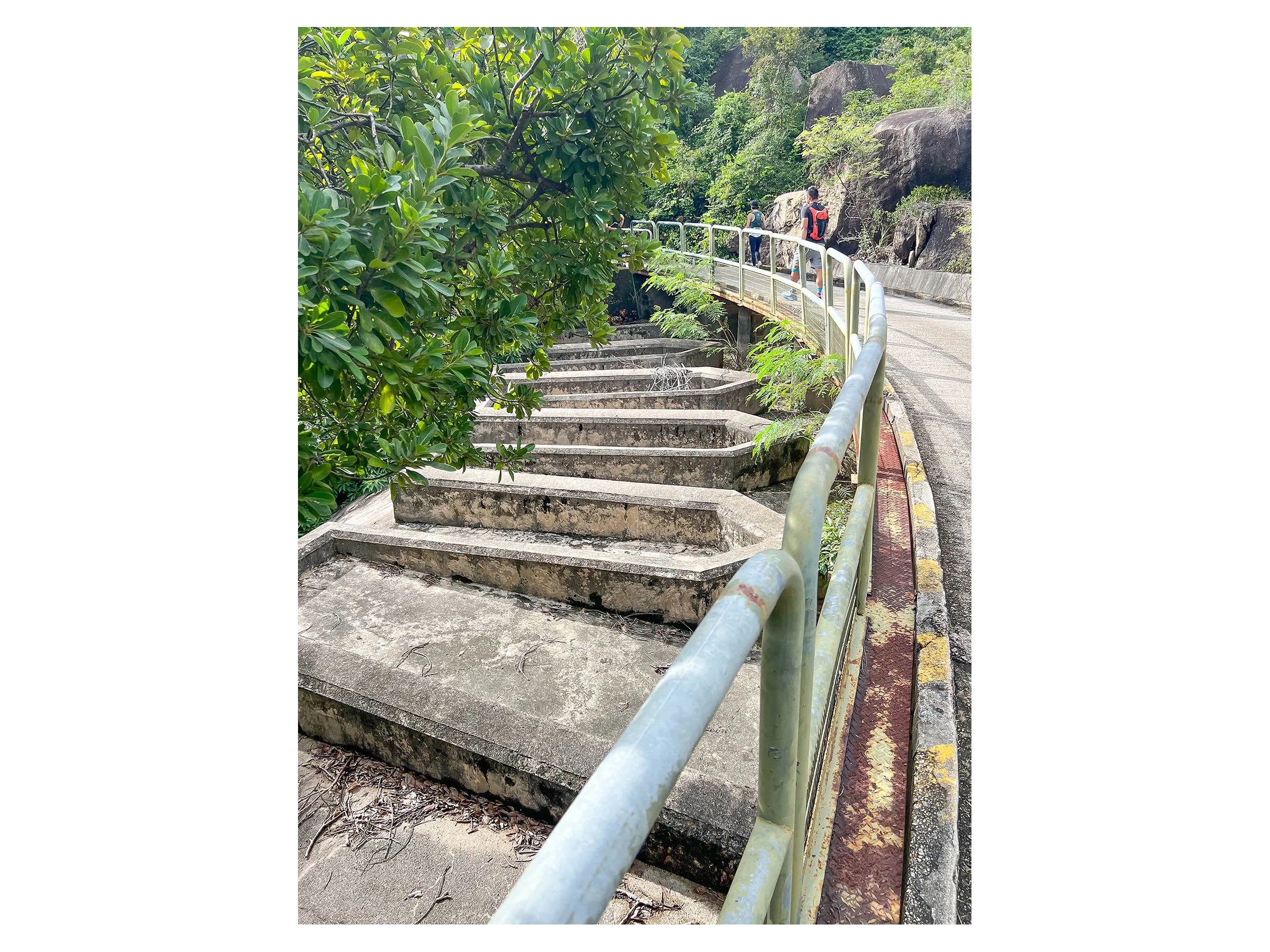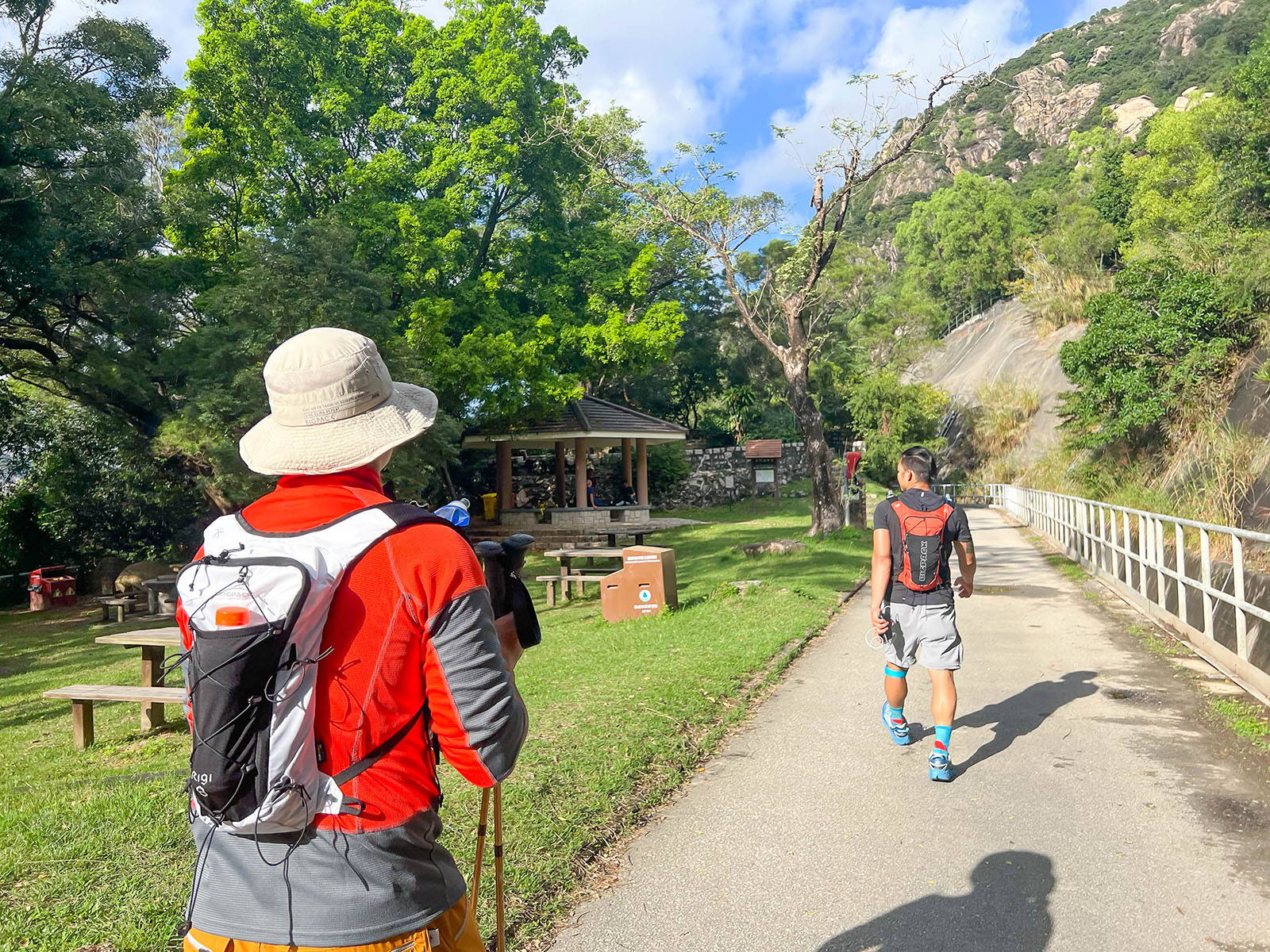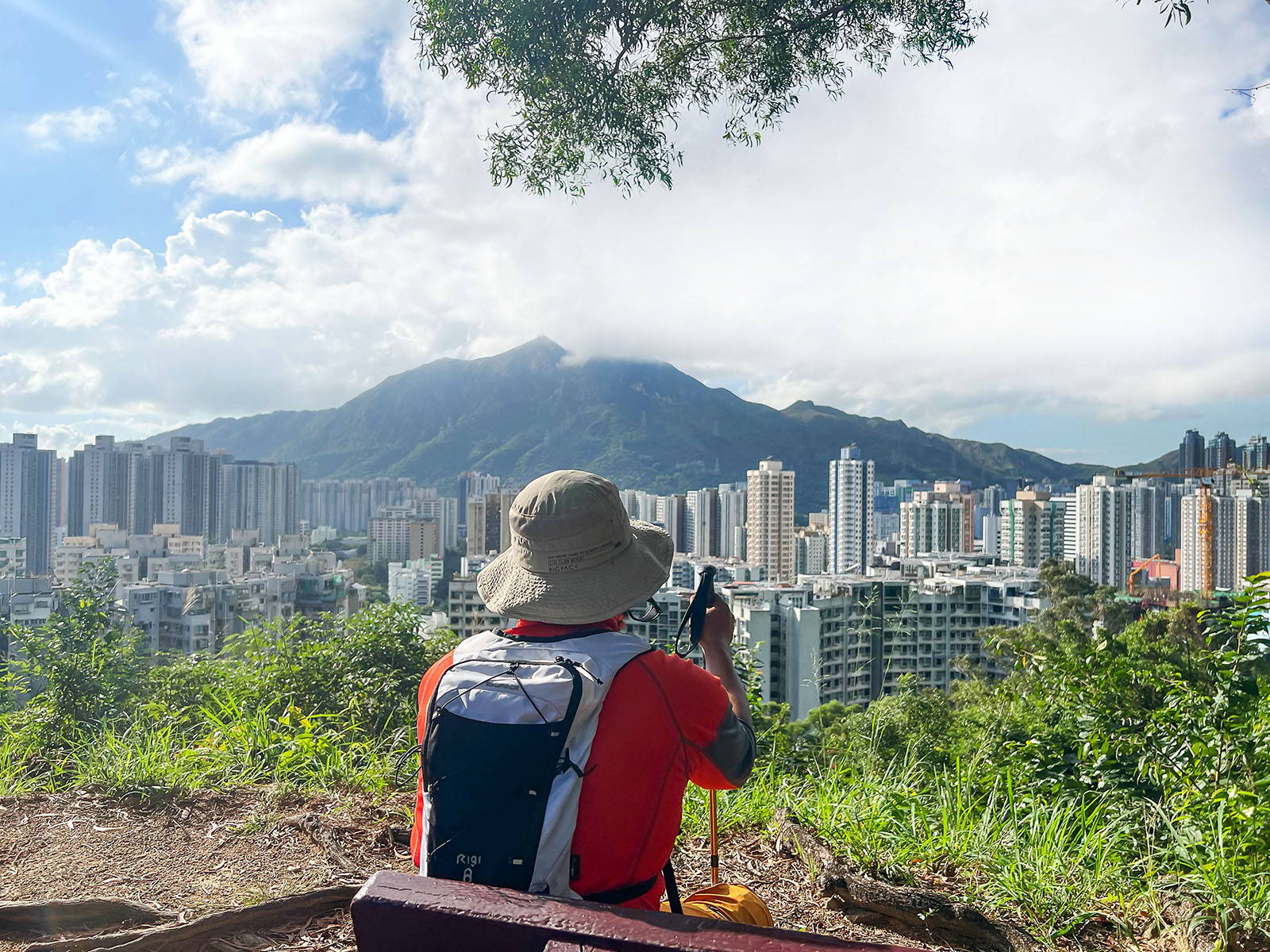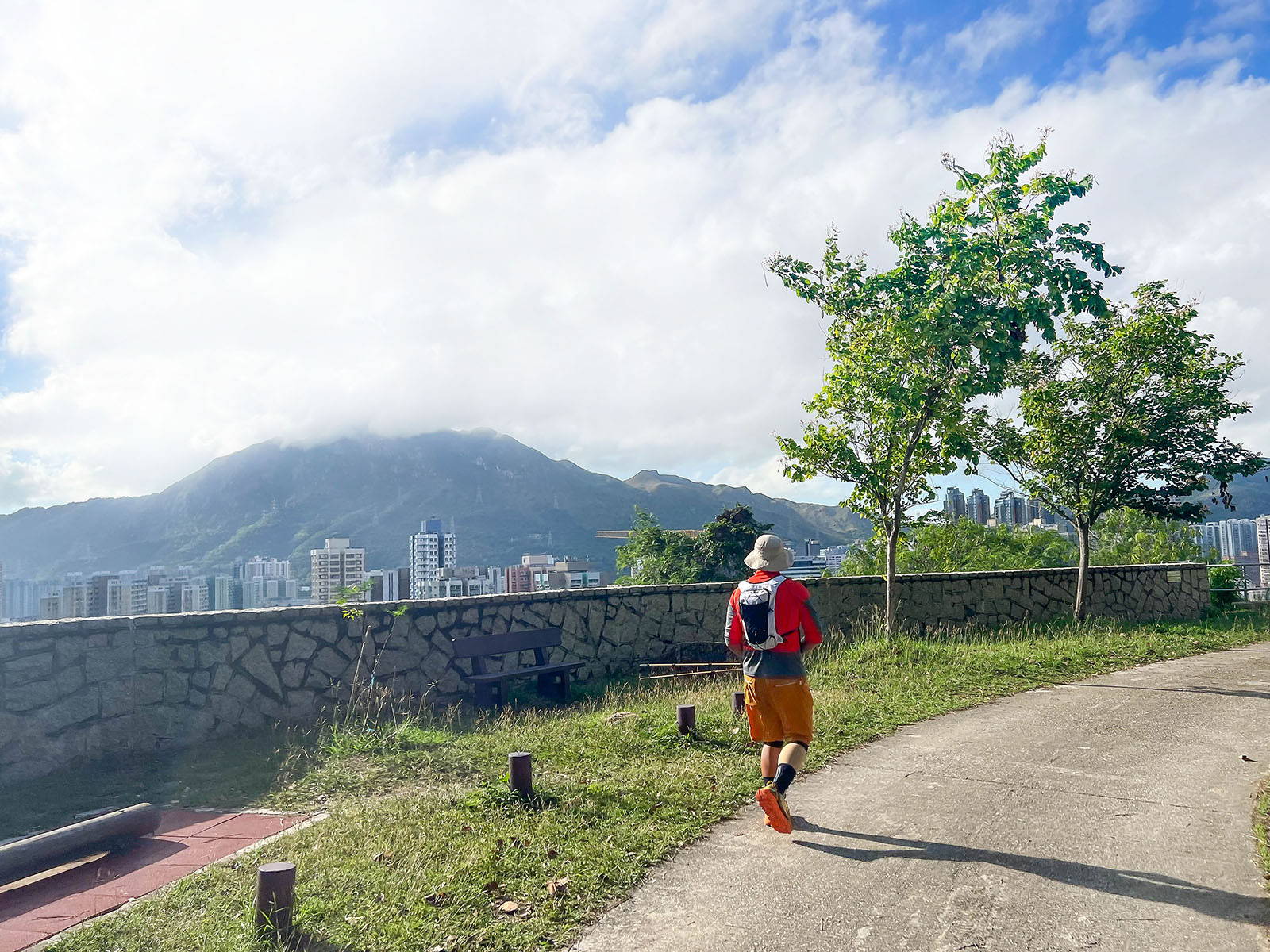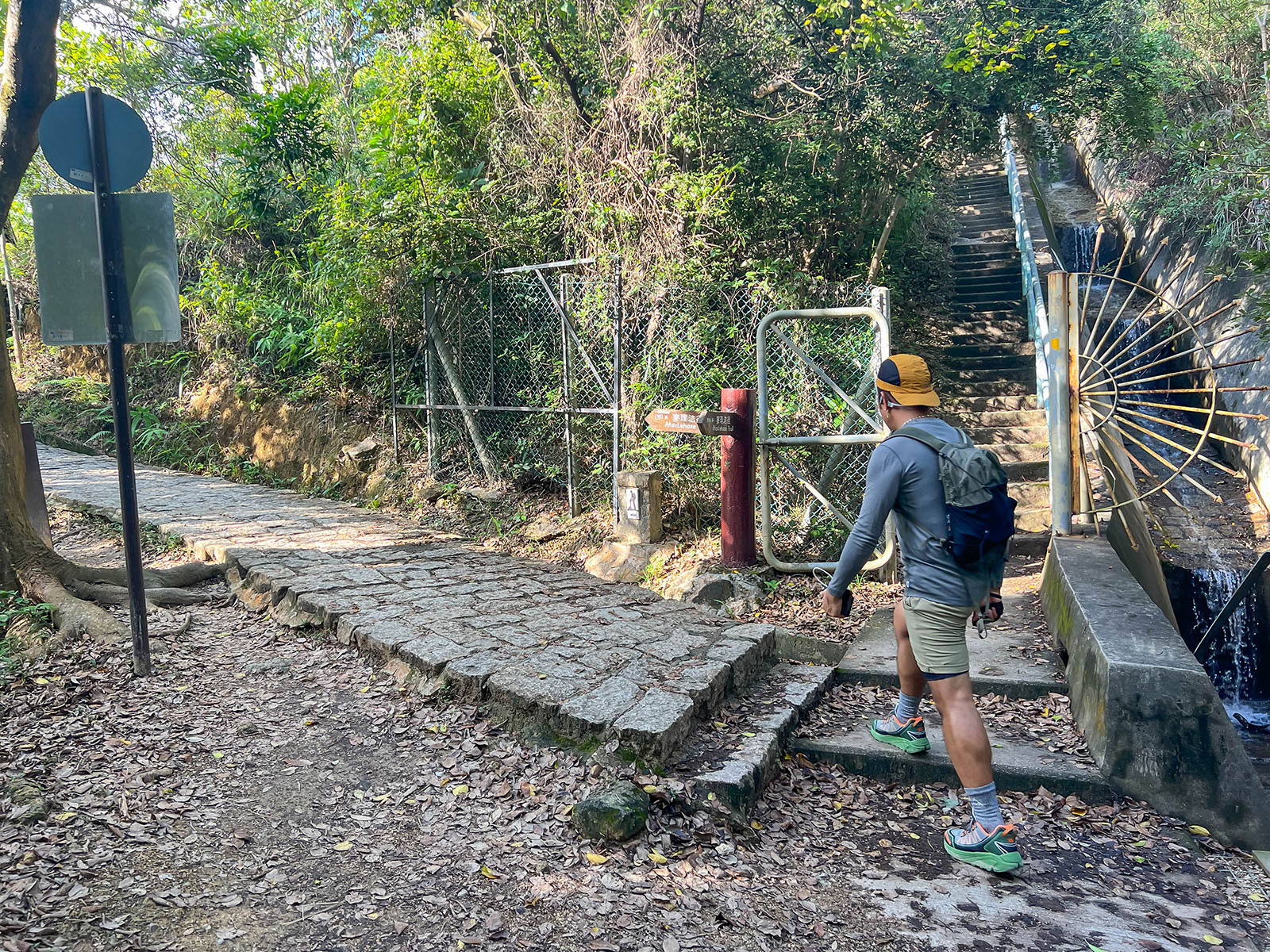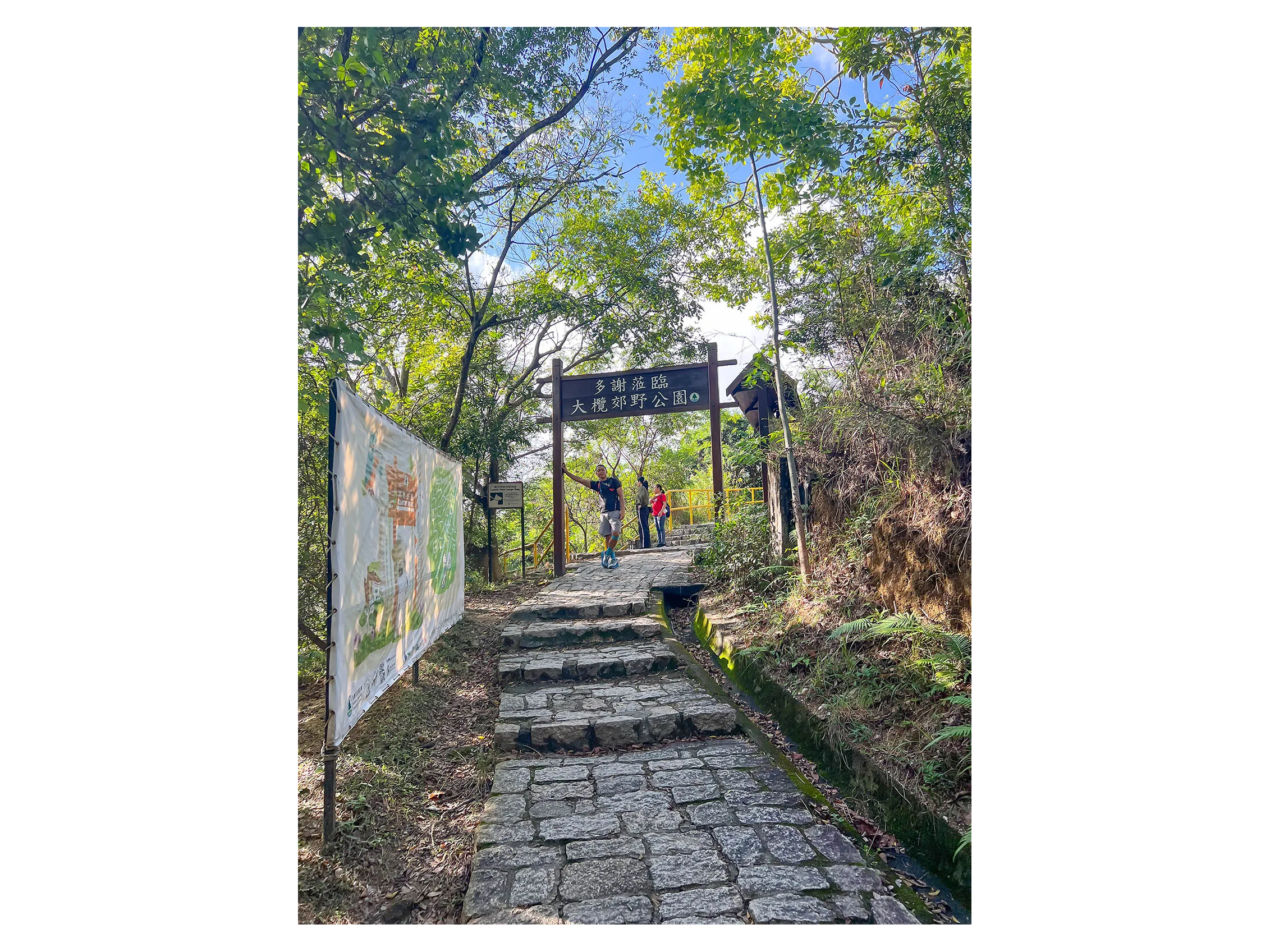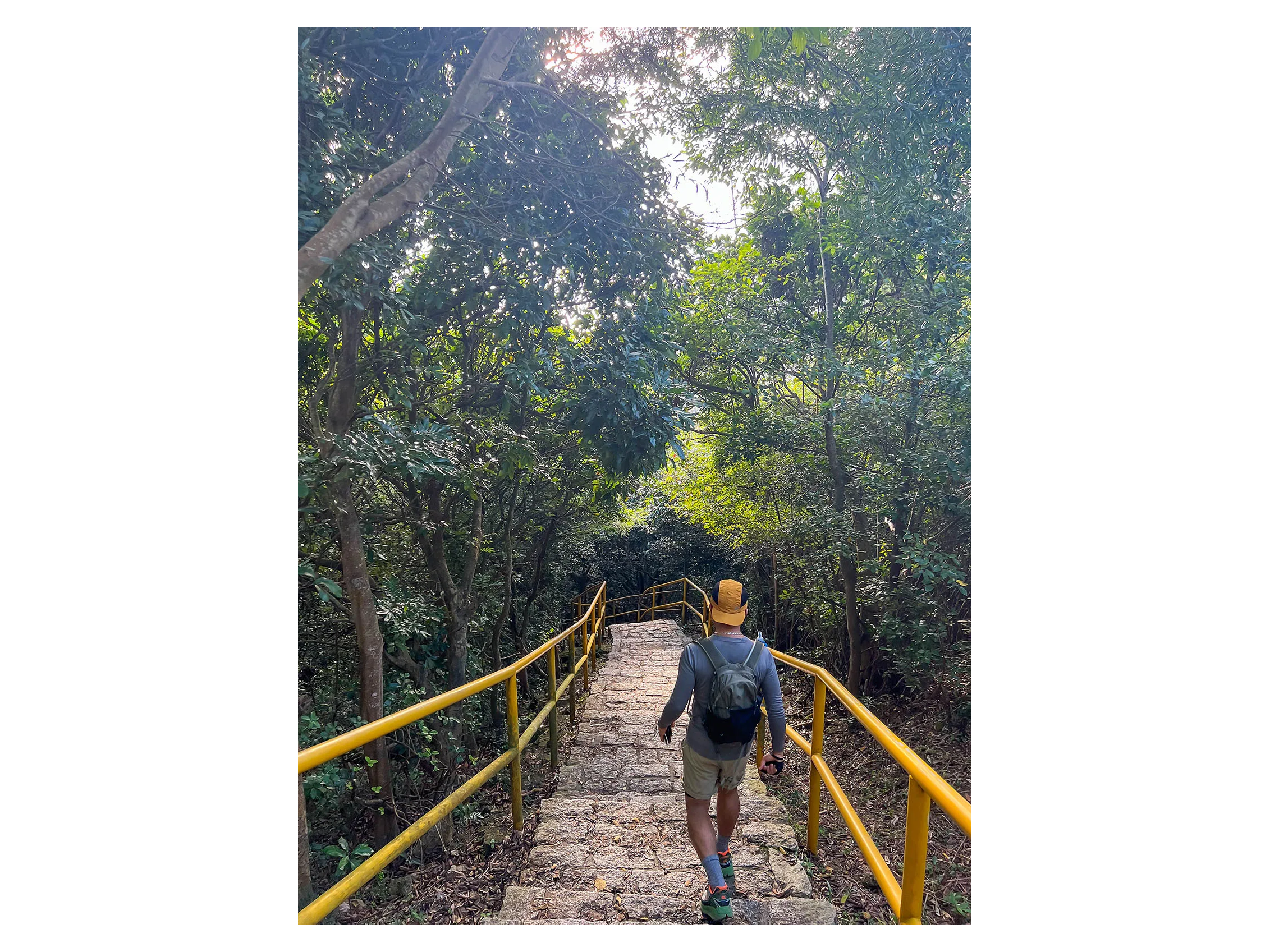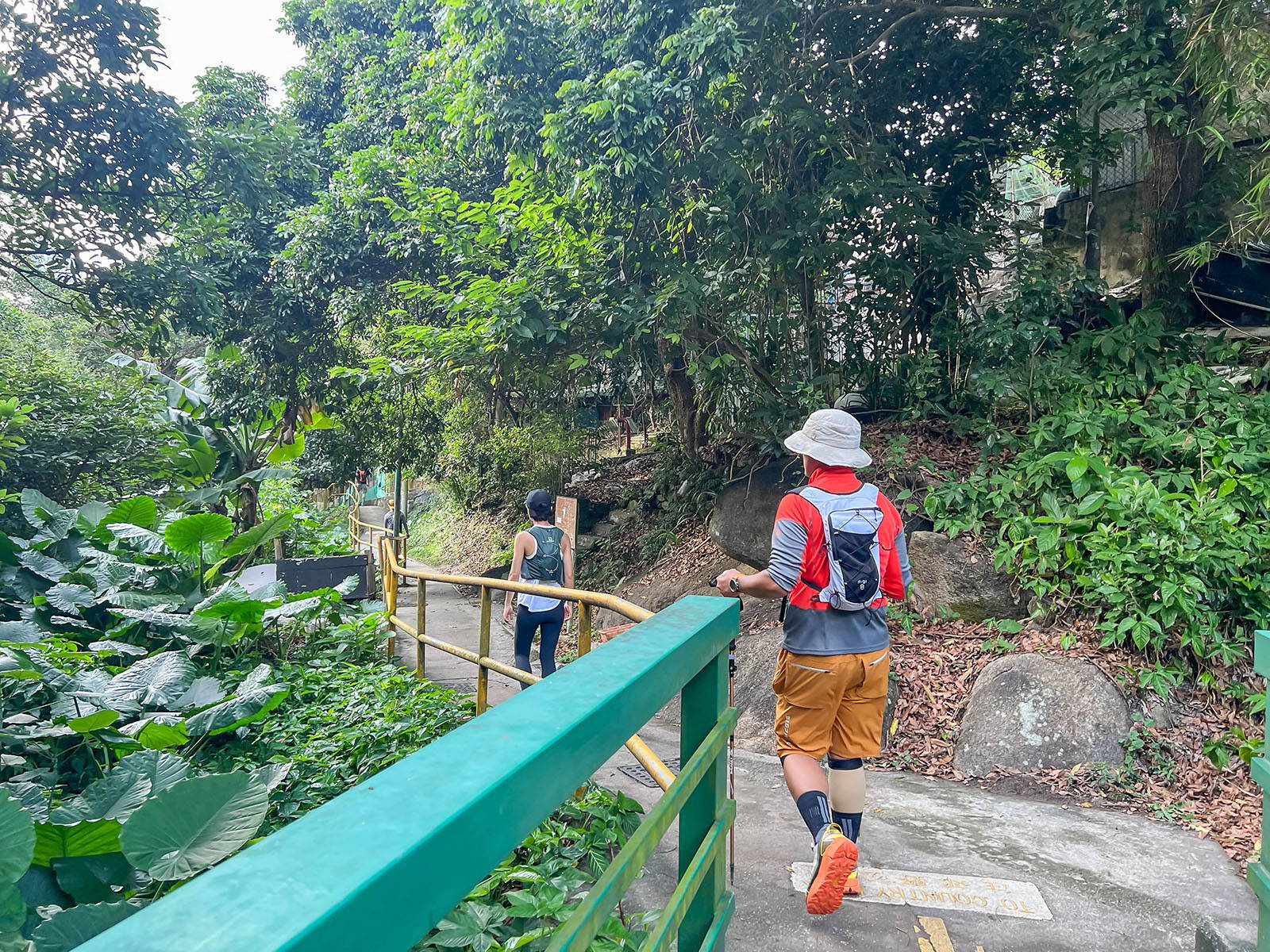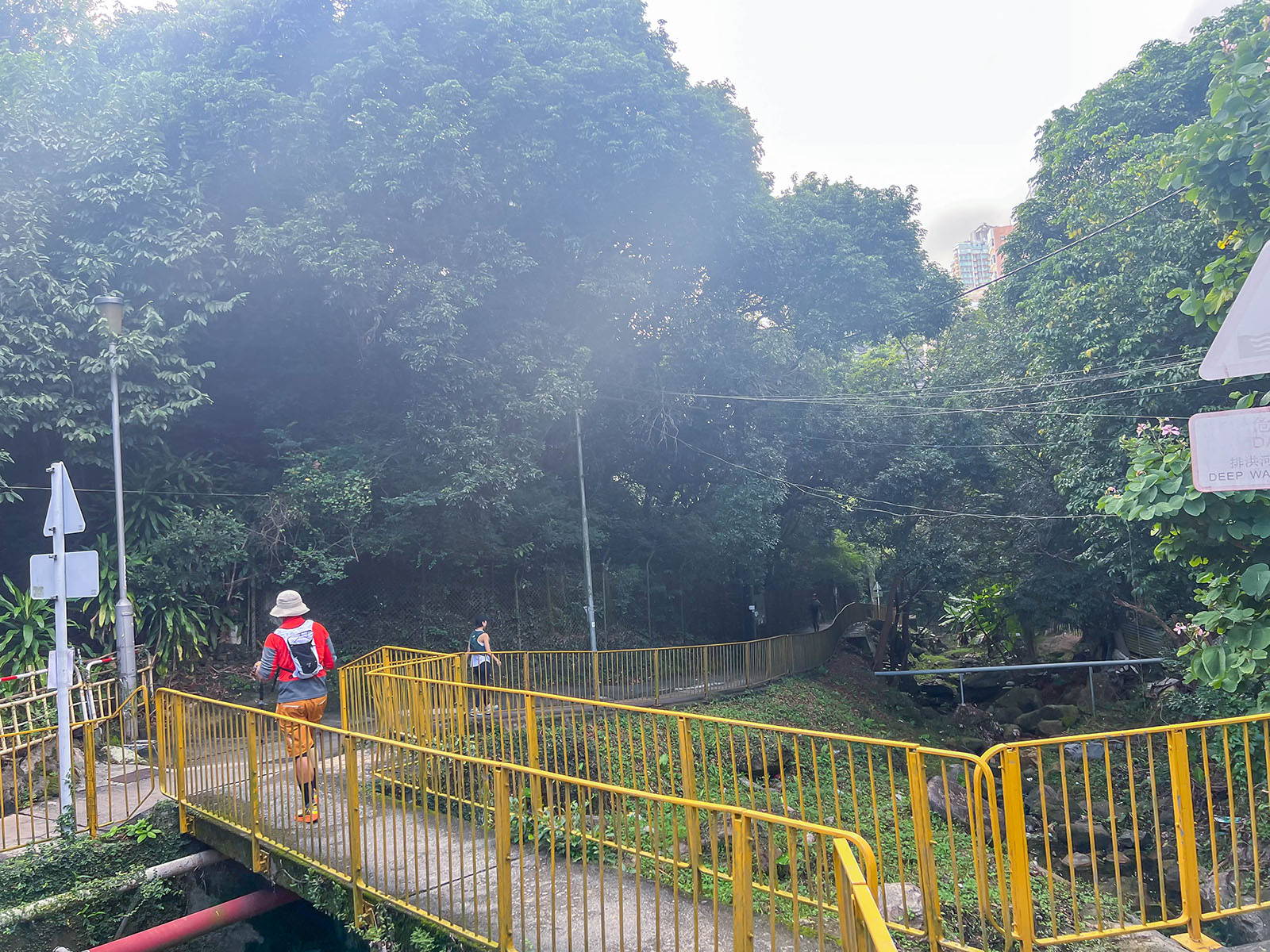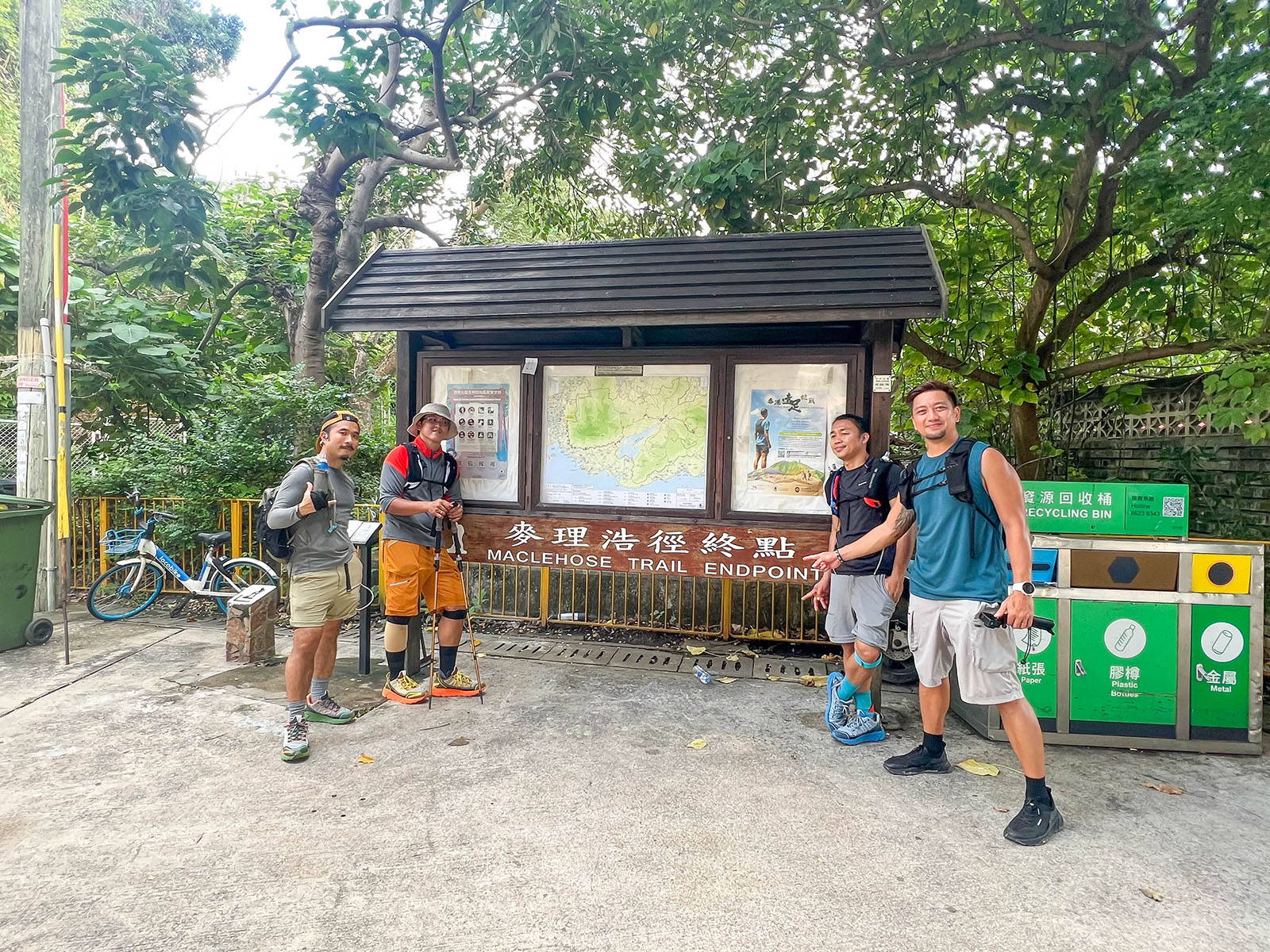 The last two sections of our 100km journey to complete the MacLehose trail starts at the Tai Mo Shan Country Park at Route Twisk.
These sections are mainly along the paved road, compared to the other sections of the MacLehose. 
Distance - 22.18km
Duration - 5.5 hours (Includes rest and photo)
Difficulty - 3.5/5 Intermediate
Stages 9&10 aren't so exciting, however, passing along Sweet Gum Woods and taking a short detour at the Thousand Island Reservoir Viewing Point makes a huge difference.
The MacLehose Trail Section 9 is around 6.3km in length and relatively easy to hike. It is a service road heading towards Section 10, bikers and government vehicles are passing the road from both directions, better be careful of that.
Walking along Tai Lam Forest Track - Twisk Section is the whole section 9, the road has a few uphill but more on the downhill better prepare your legs as it can be tiring. There are plenty of sitting areas along the way, so it is best to make use of them to rest and refuel as the journey is long.
Section 10 begins once you've reached the Tin Fu Tsai Campsite as the road now is Tam Lam Forest Track - Tin Fu Tsai Section.
This is the longest section of the MacLehose Trail, around 15km, but it is also considered the easiest one. The paved road heads towards Tai lam Chung Reservoir Memorial Stone before passing along Tai Tong Sweet Gum Woods, which is well known during the winter as the leaves turn red.
We continued to follow the signpost of MacLehose Trail Section 10 that leads through the forest of Tai Lam Country Park which also heads towards the direction of Thousand Island Viewing Point, this is the only trail section of the whole hike along dirt paths and stone steps. 
We recommend heading up the Thousand Island Reservoir Viewing Point before continuing your hike.
Section 10 continues along the catchwater after Pak Shek Hang. This section is mainly flat with occasional uphill heading towards Tuen Mun, it passes along a few BBQ sites before it descends towards Castle Peak Road - San Hui which is the endpoint of the MacLehose Trail.
Bring at least 2 liters of water and plenty of snacks as the journey is long, wearing proper hiking apparel with comfortable hiking shoes is also recommended. Using trekking poles is best during the long hike.