Northern Slope | Pak Tin Mun Cliffside Trail / Kiss the Wall & Fung Niu Shek Ridge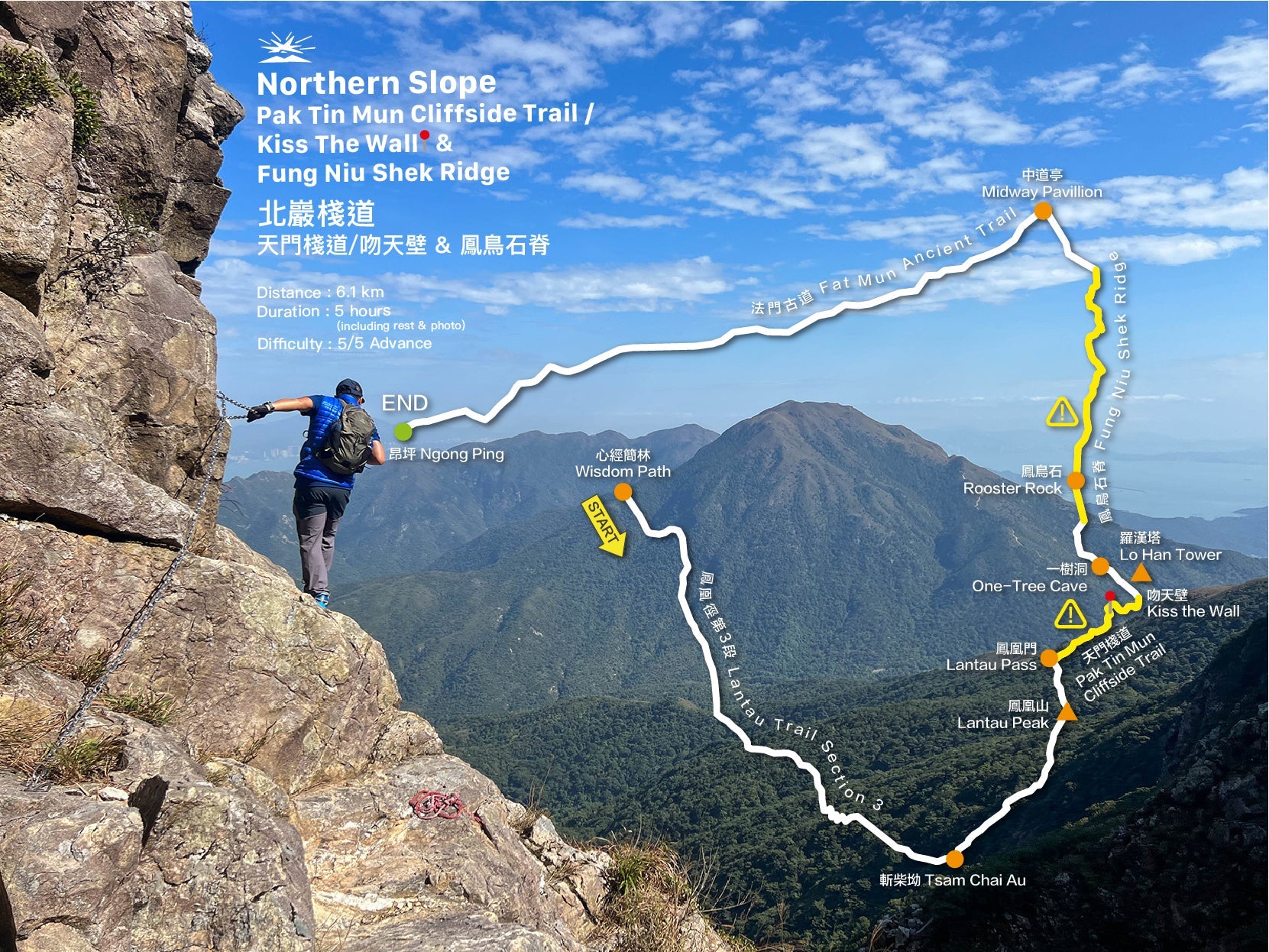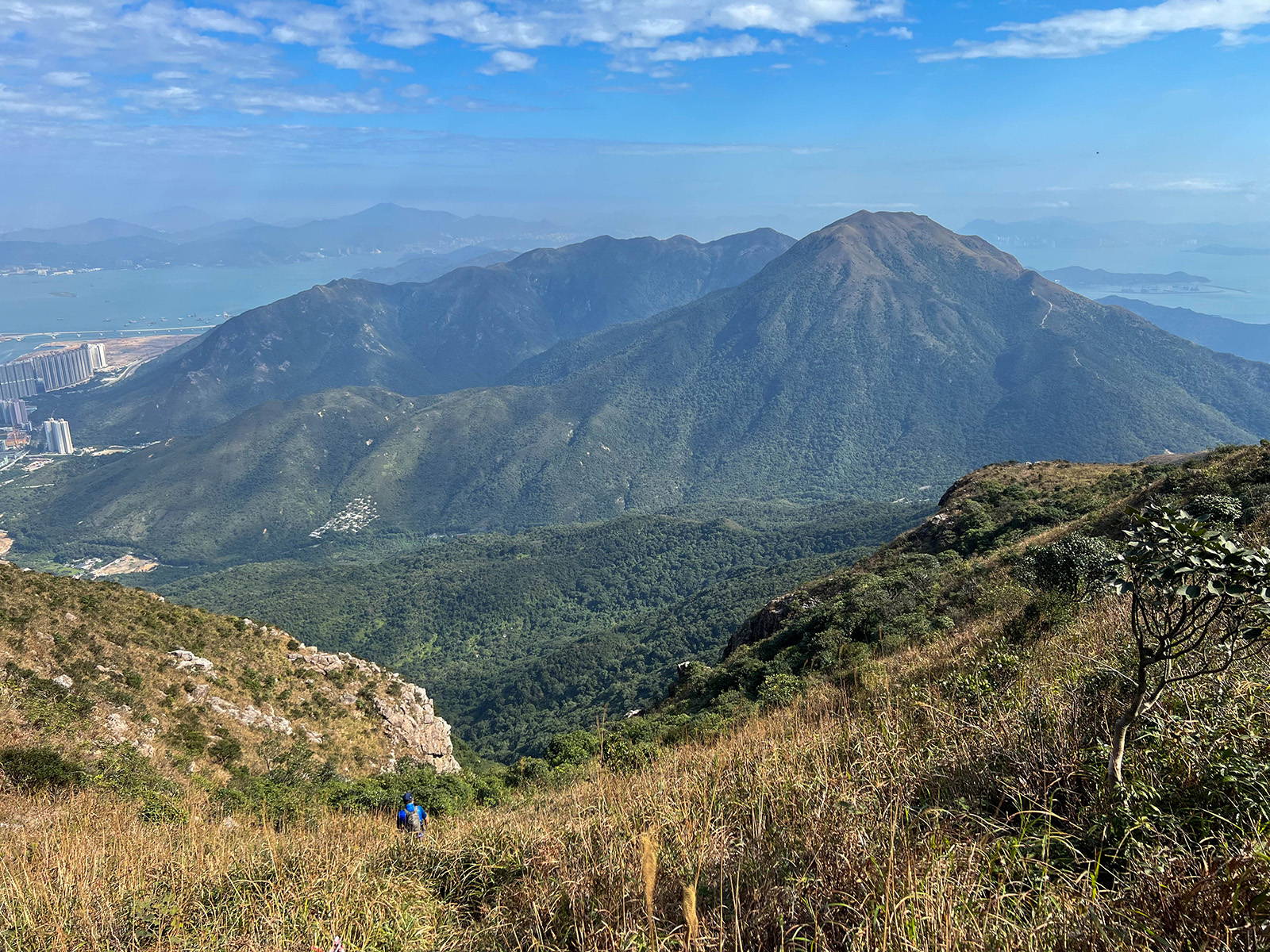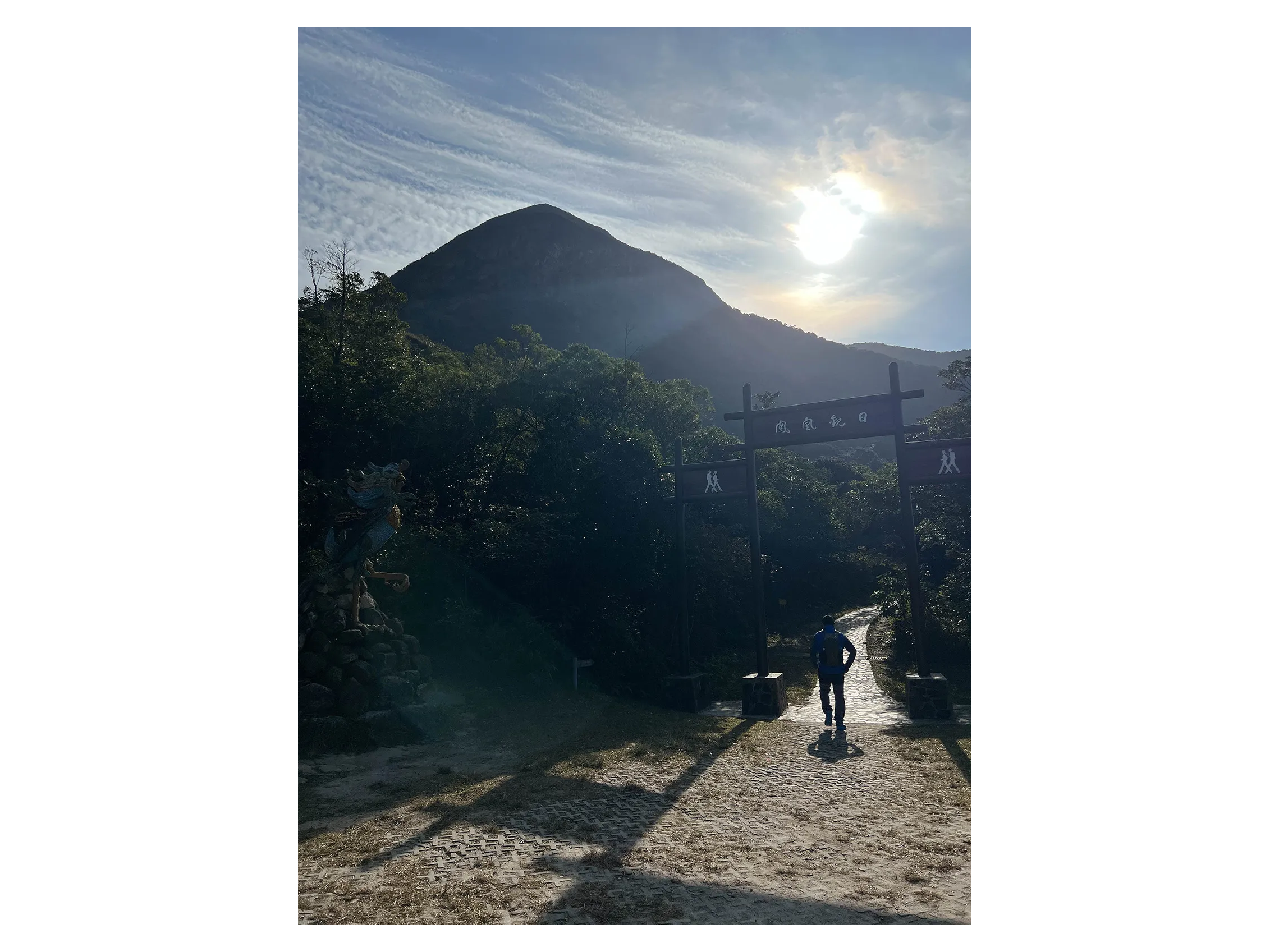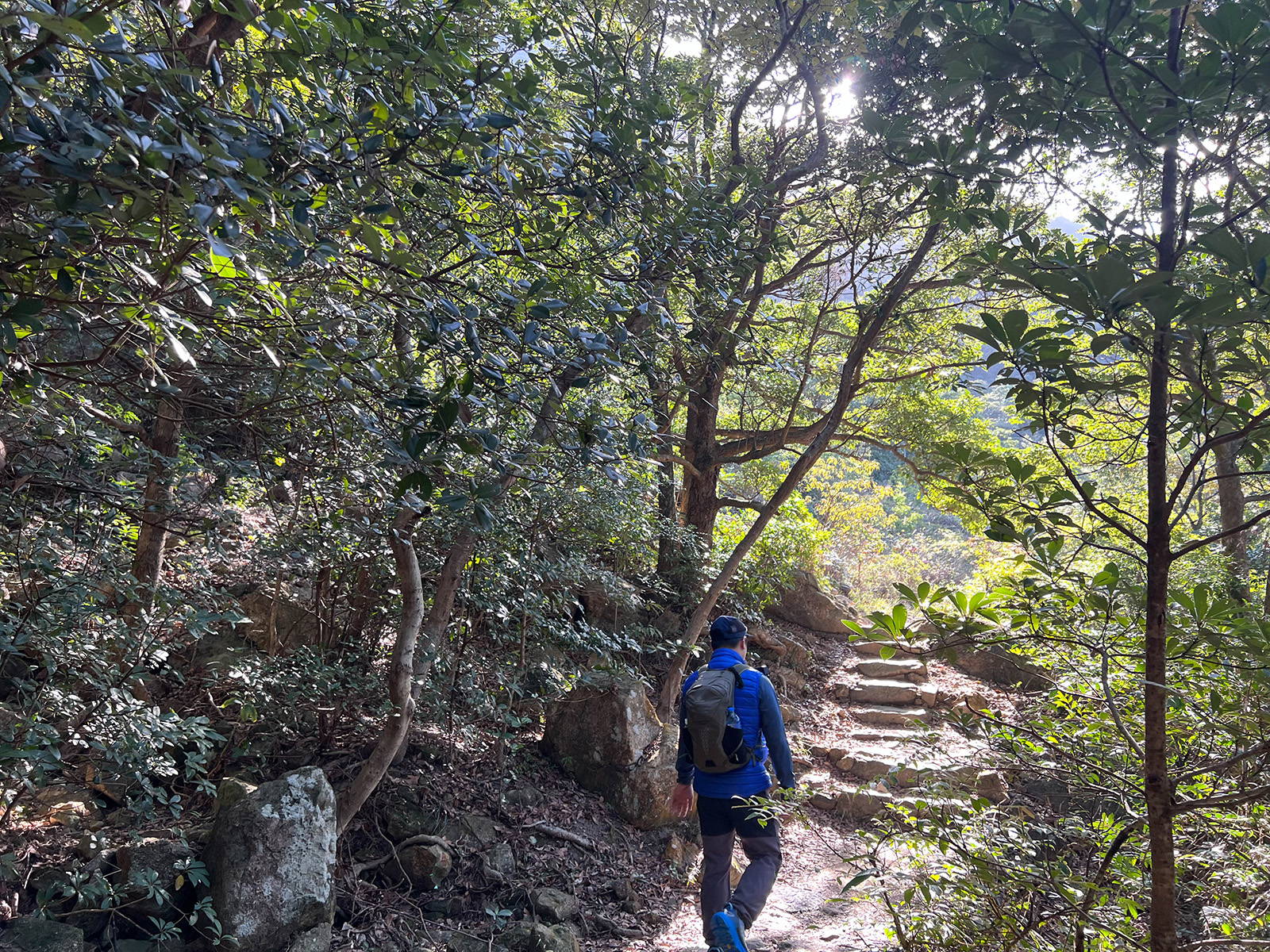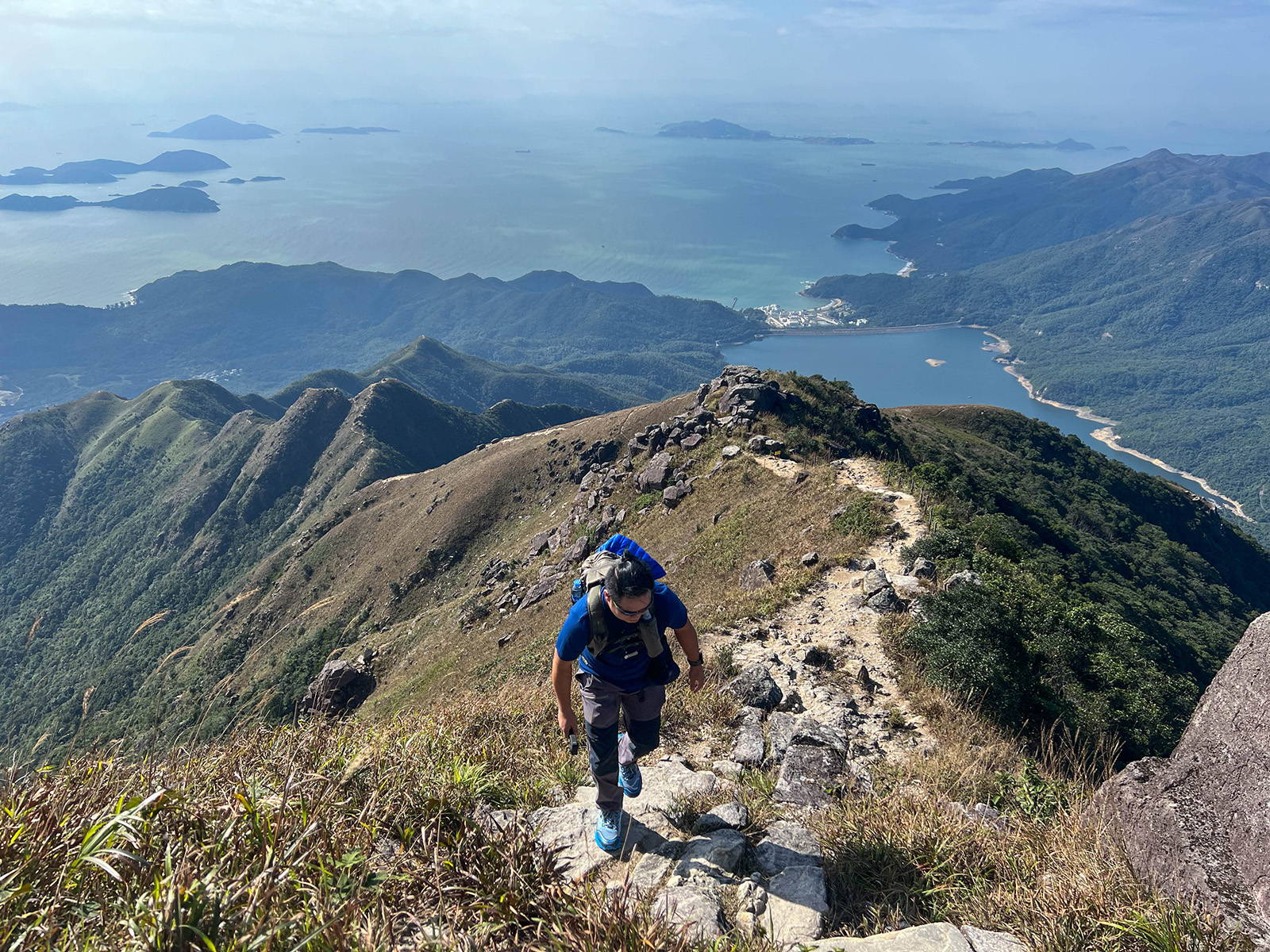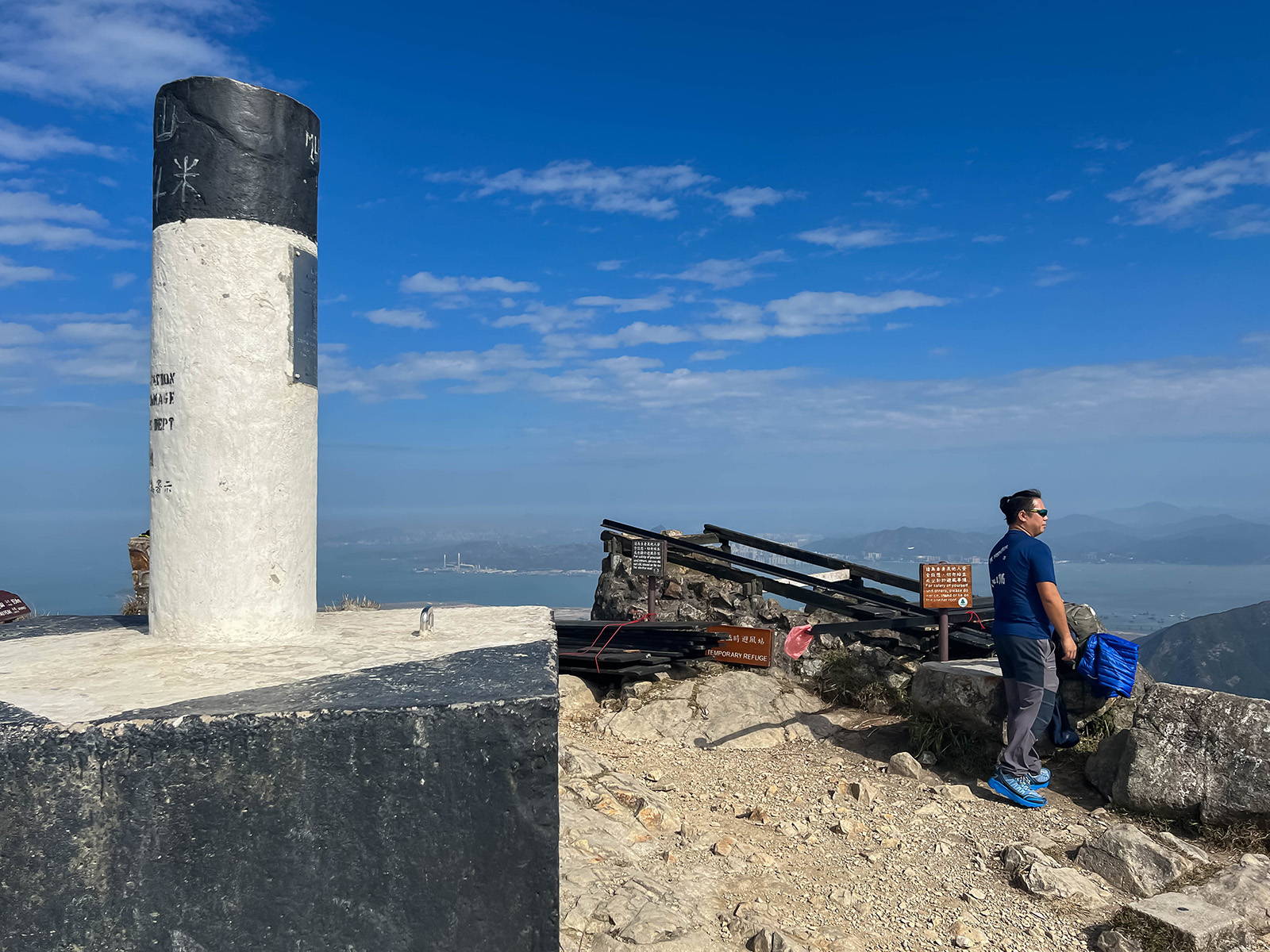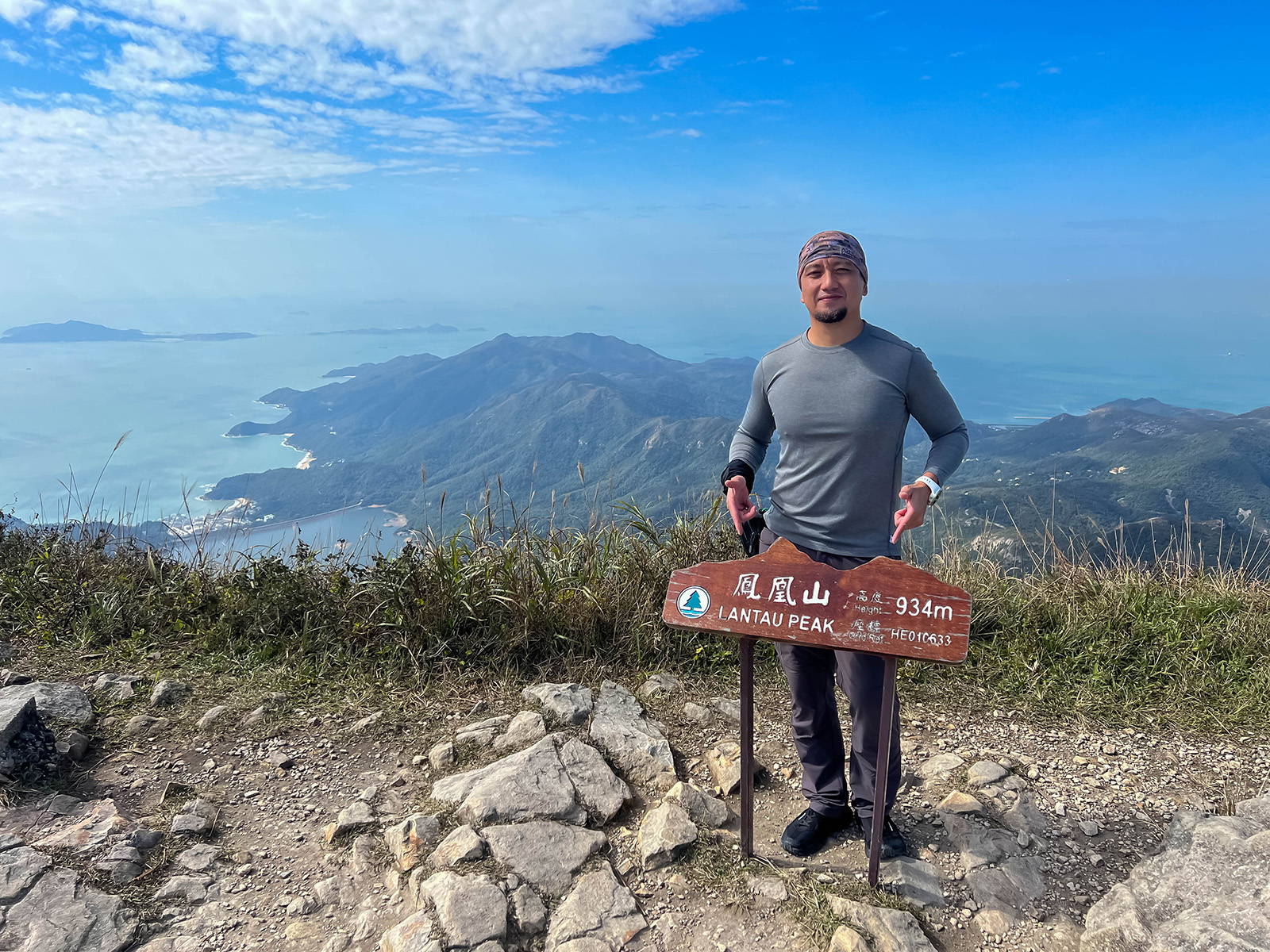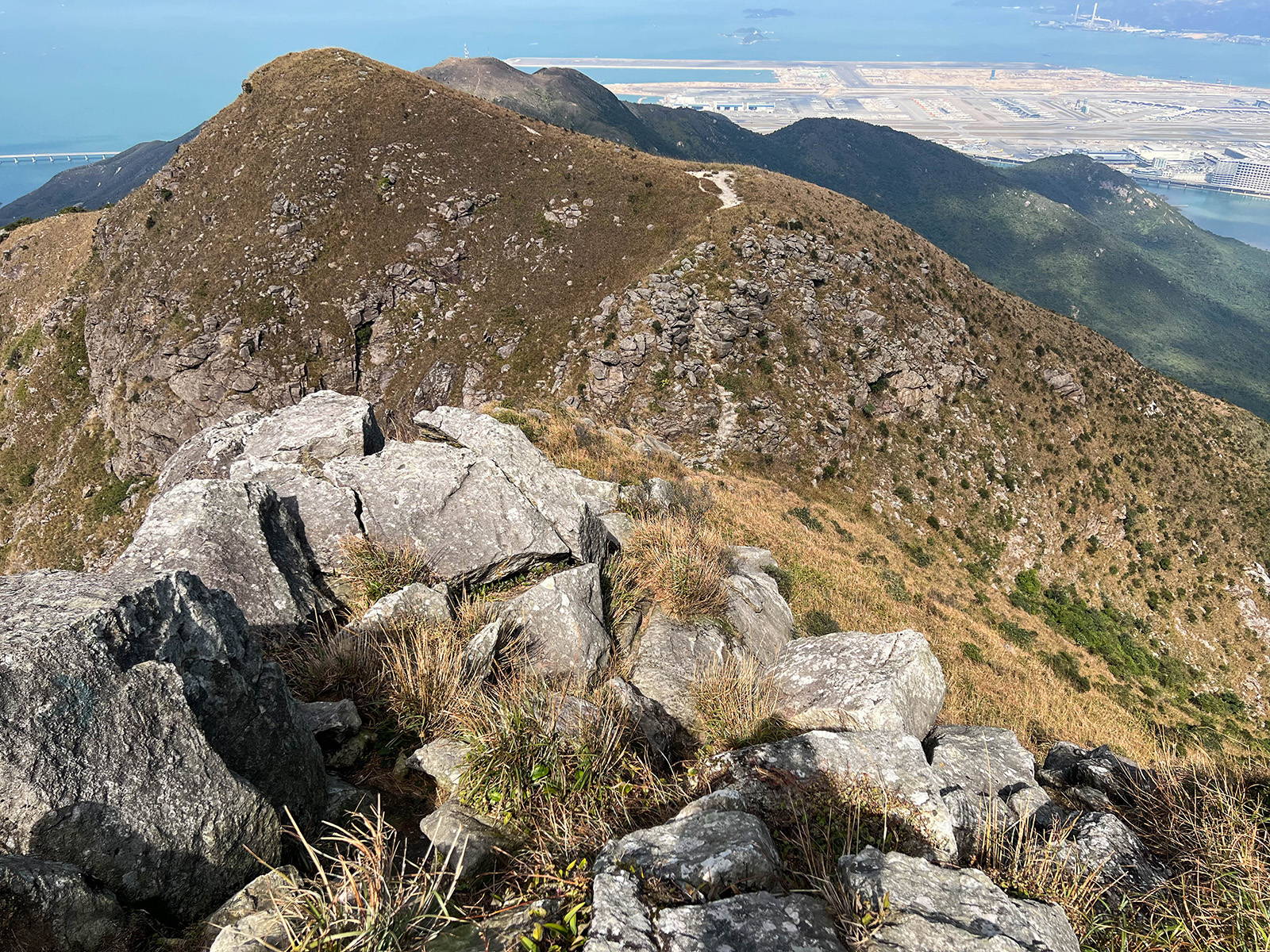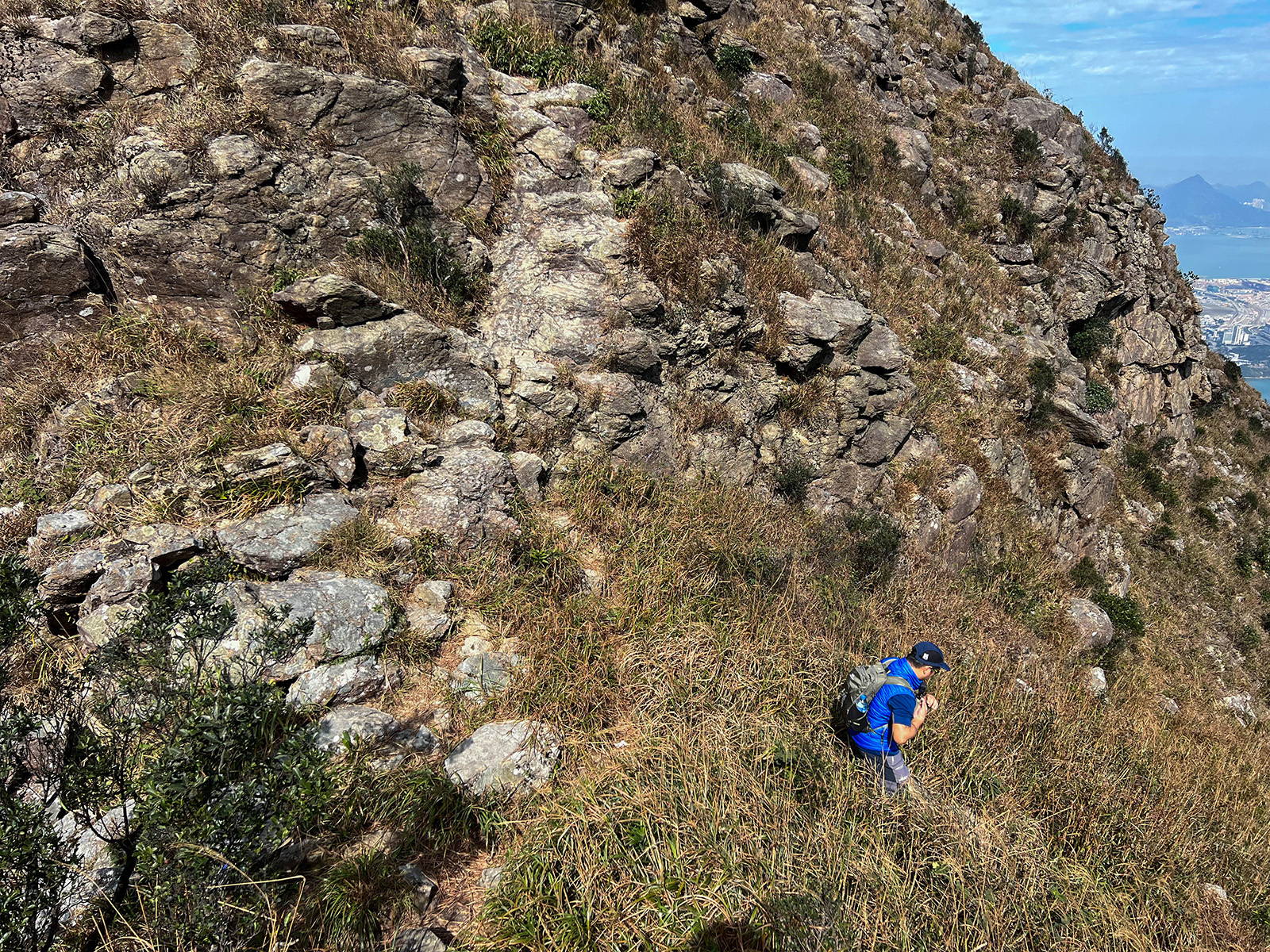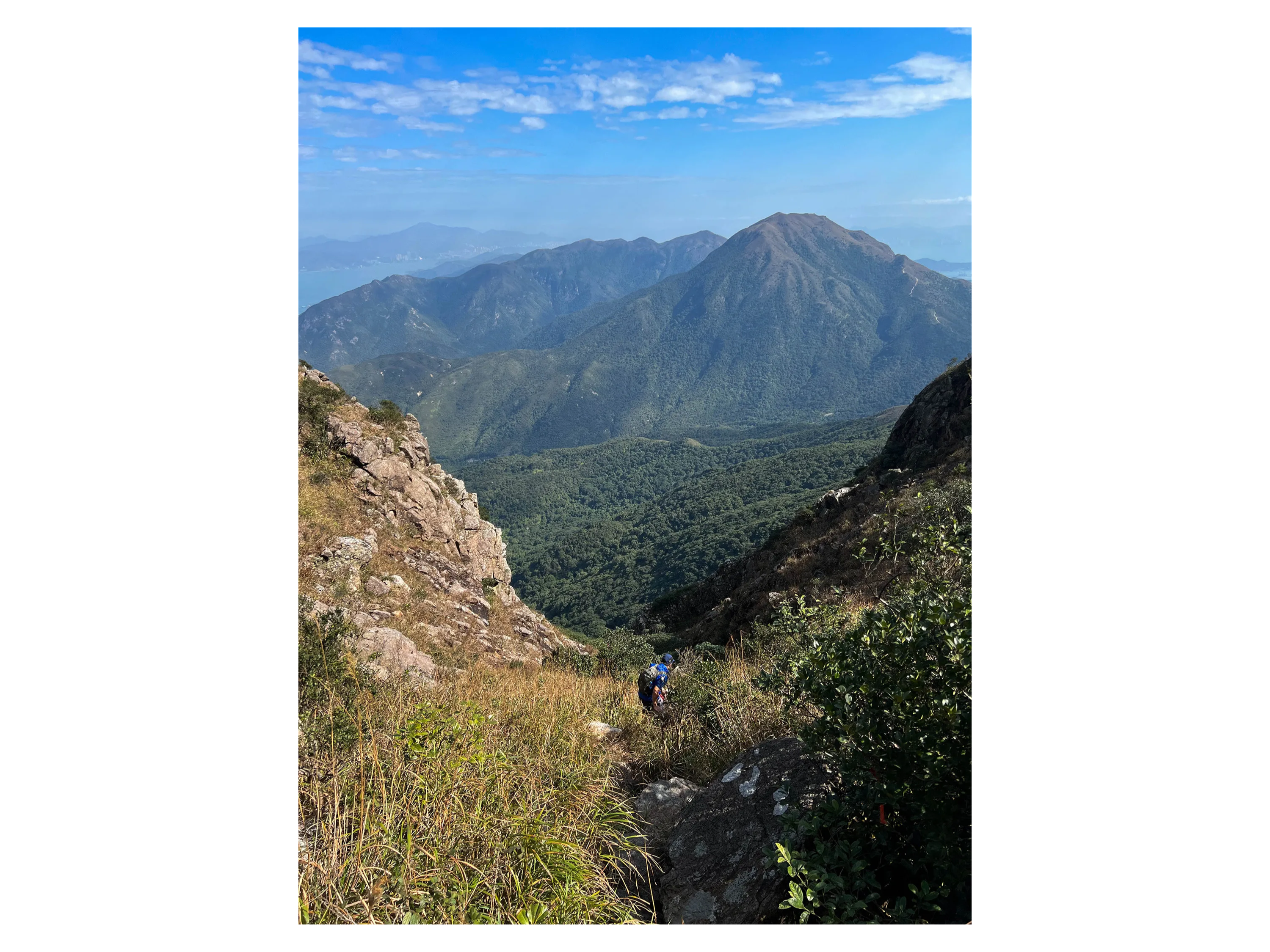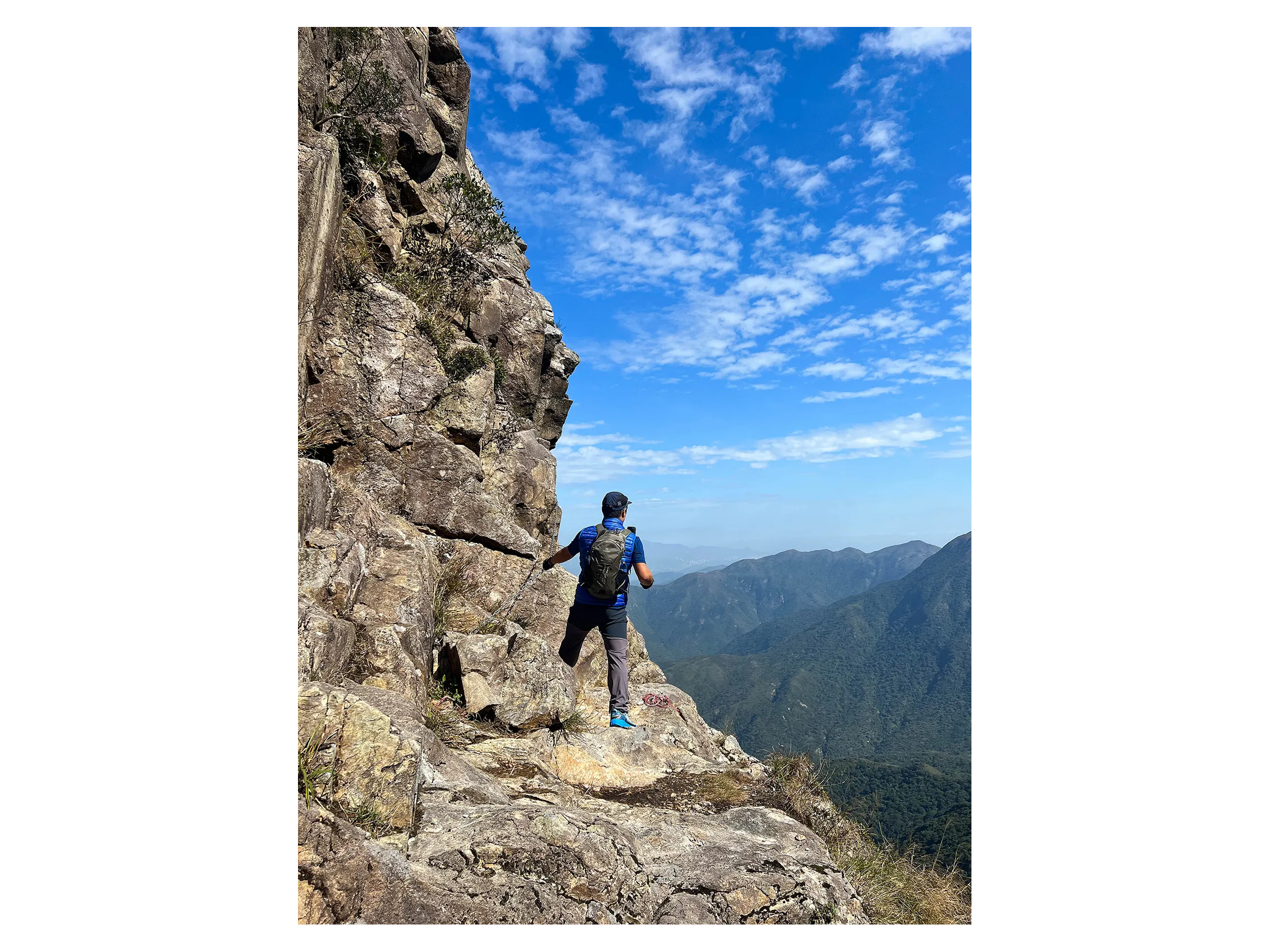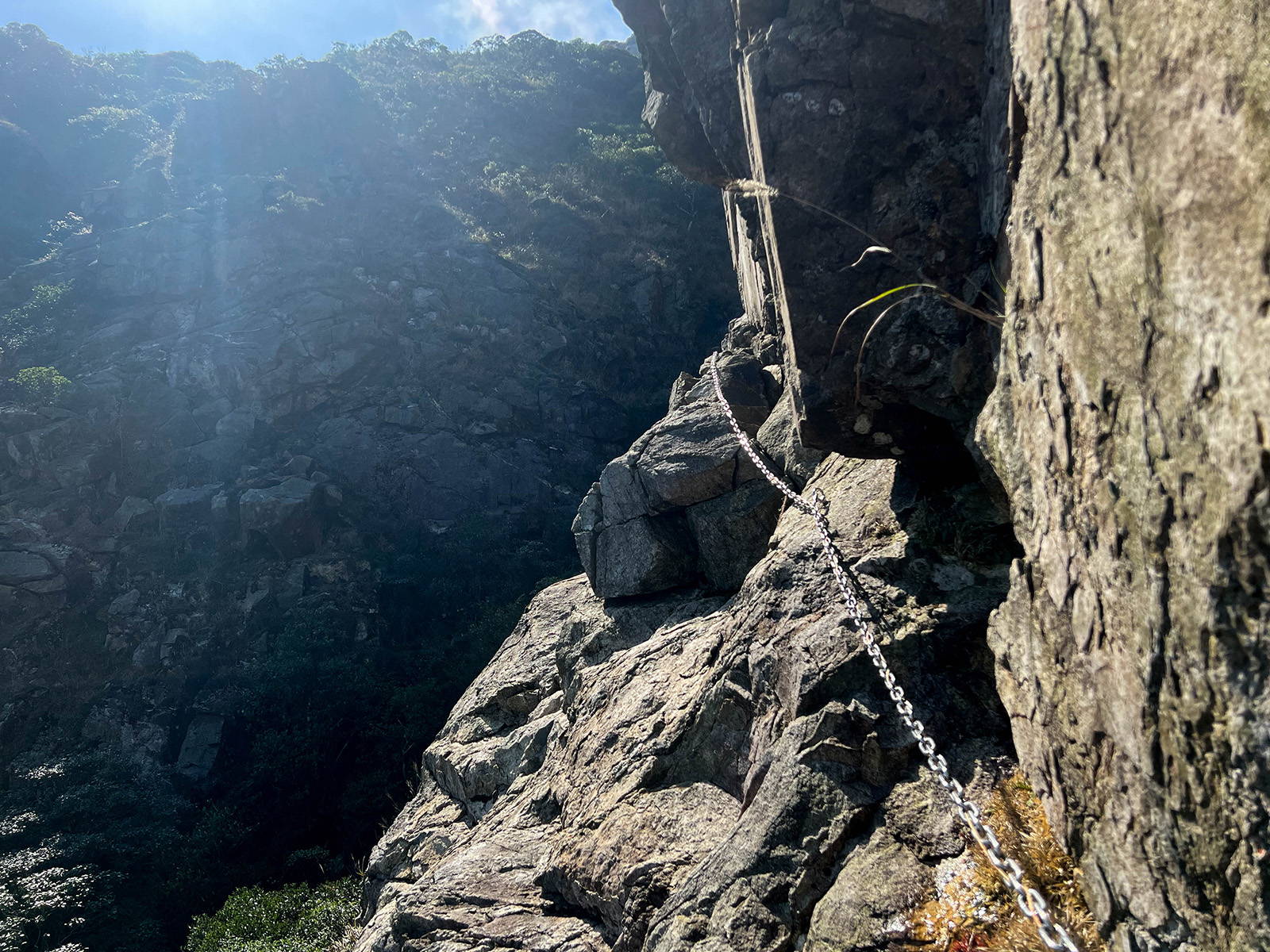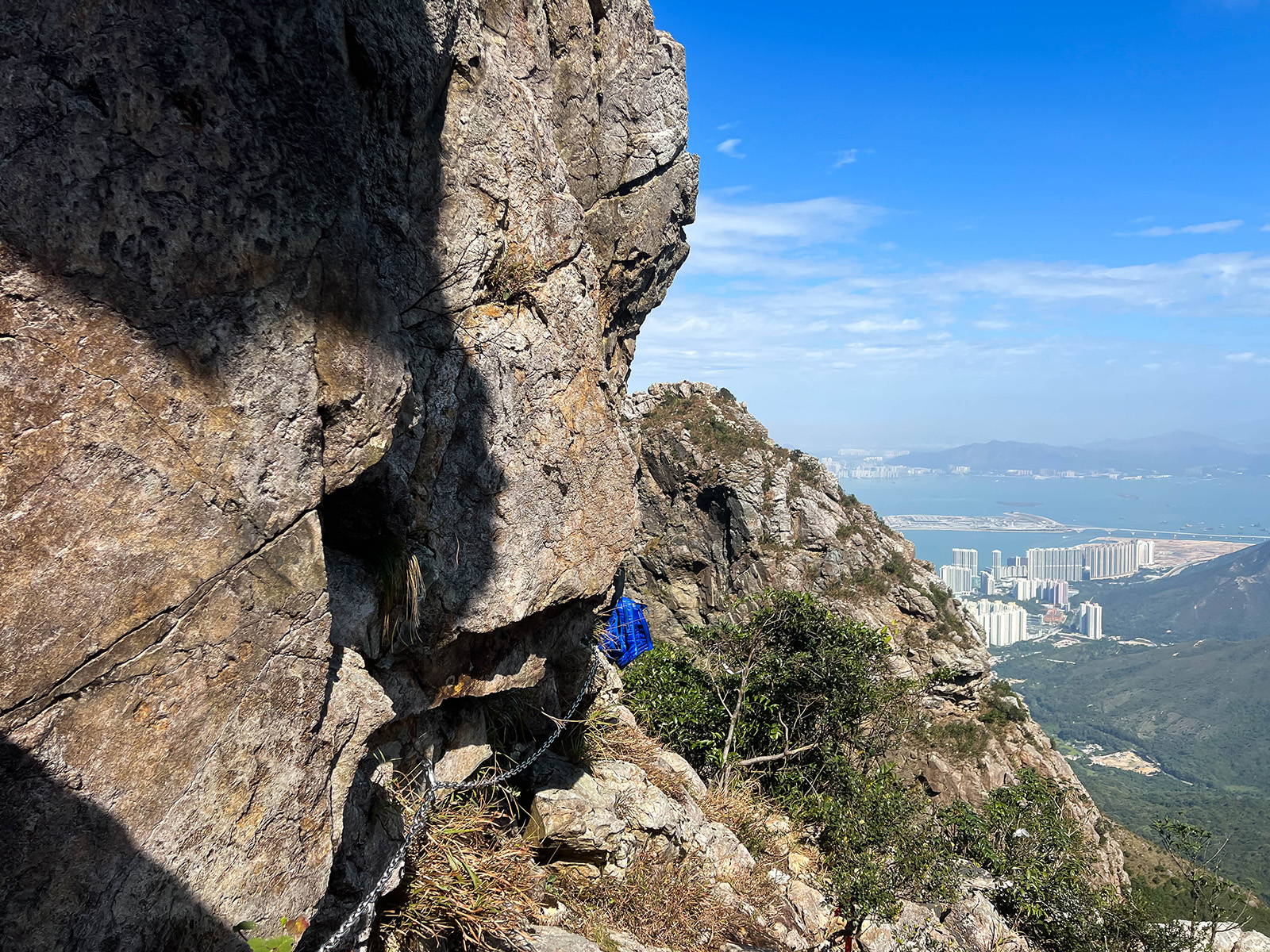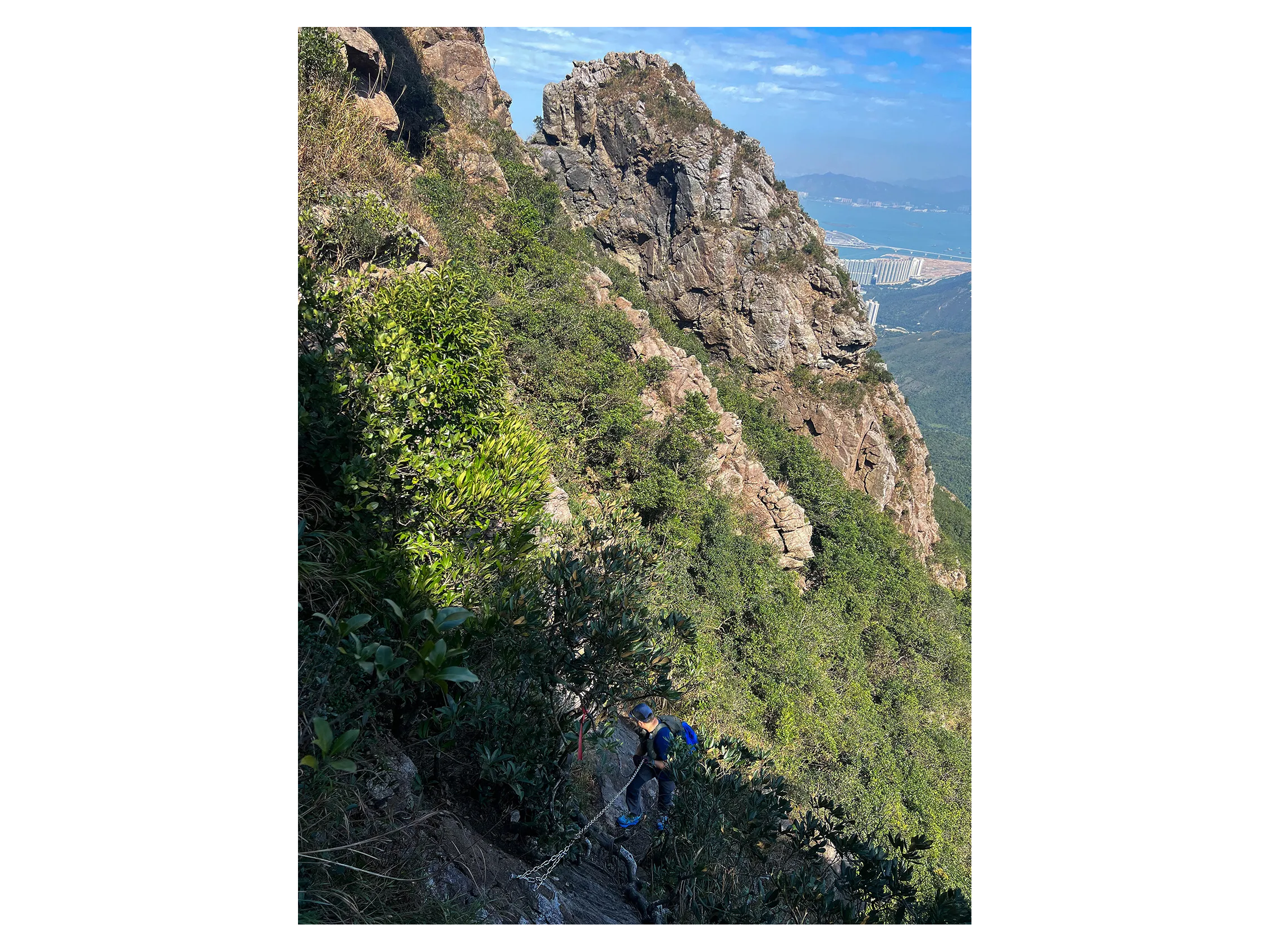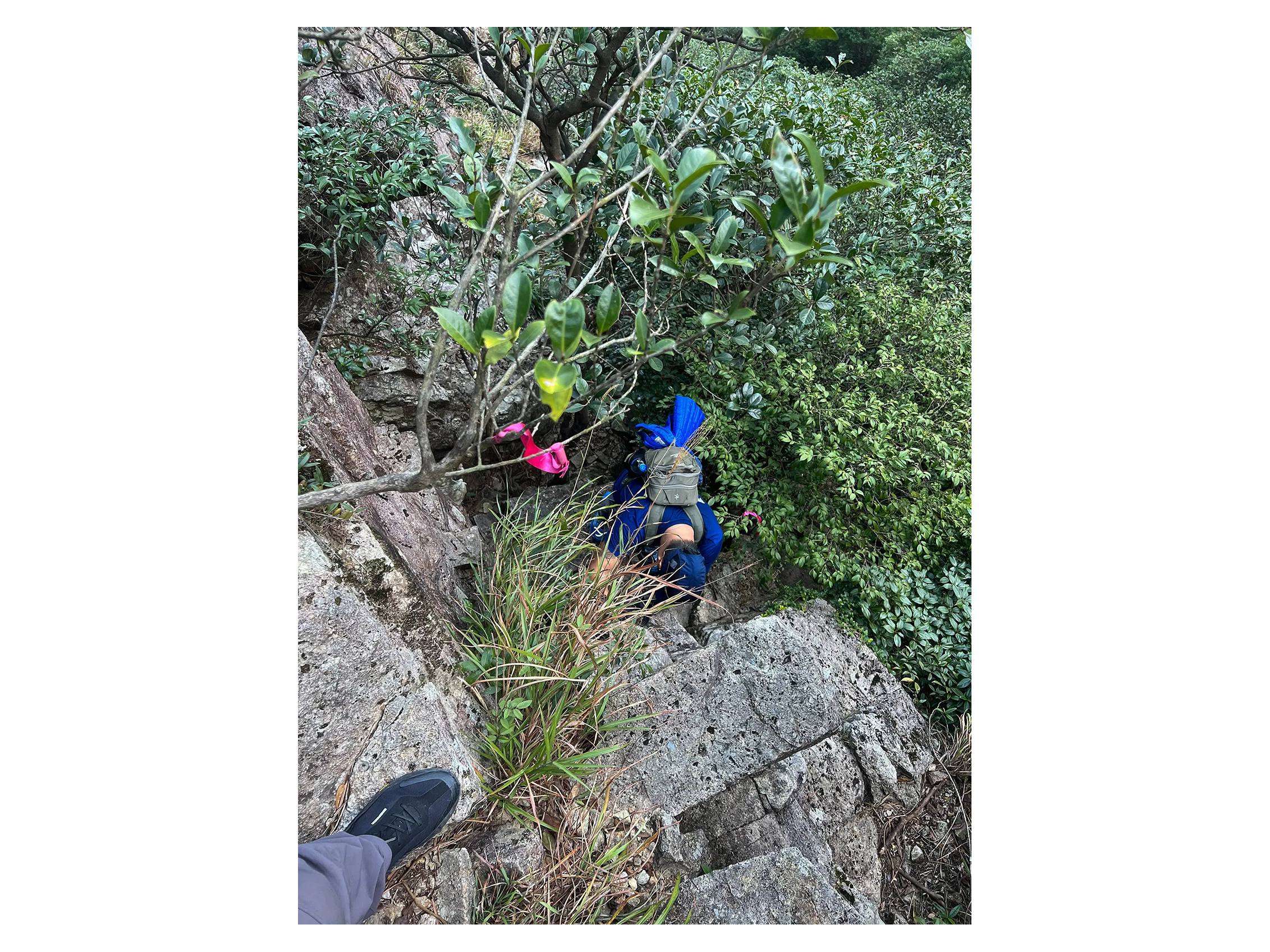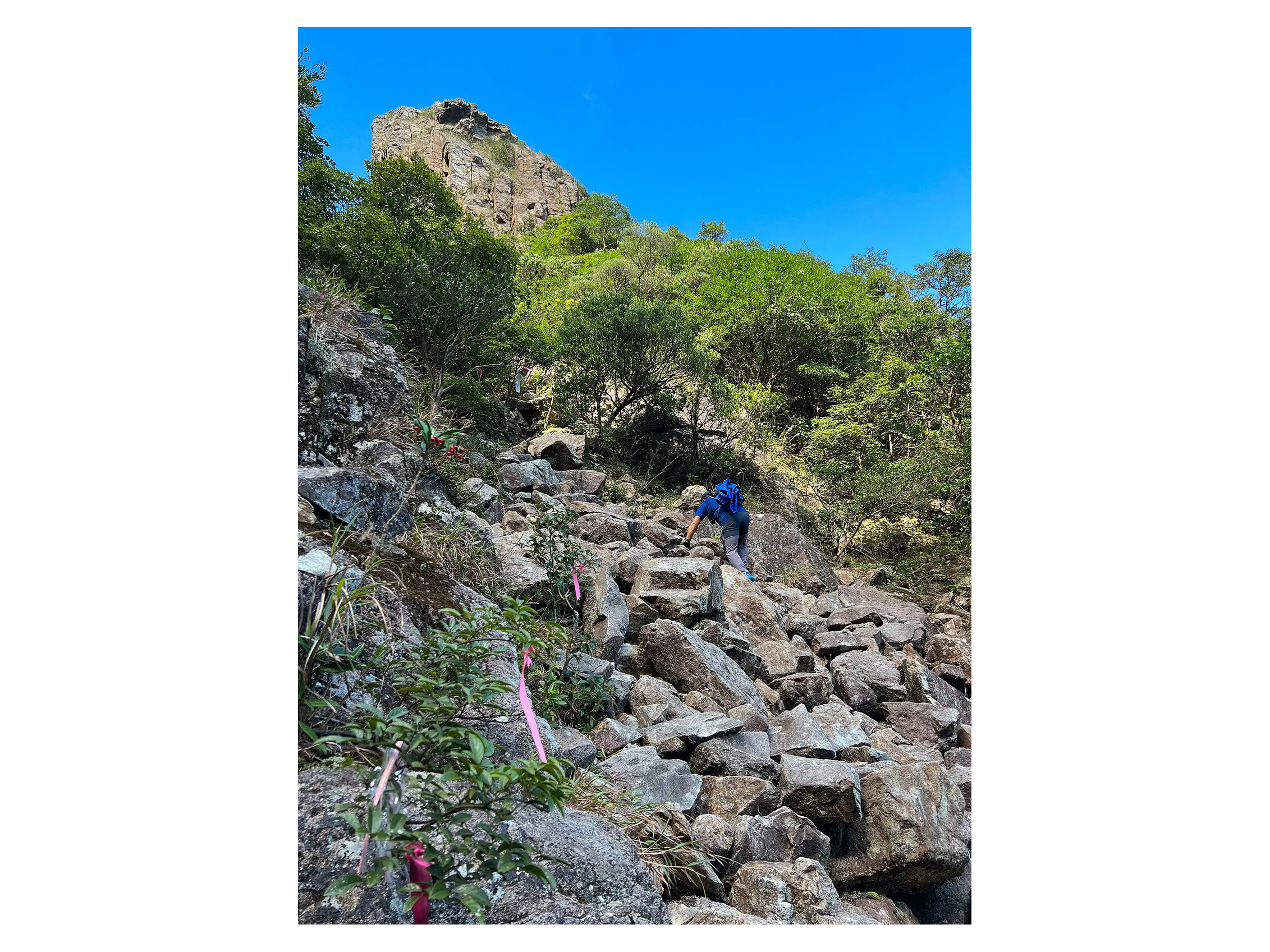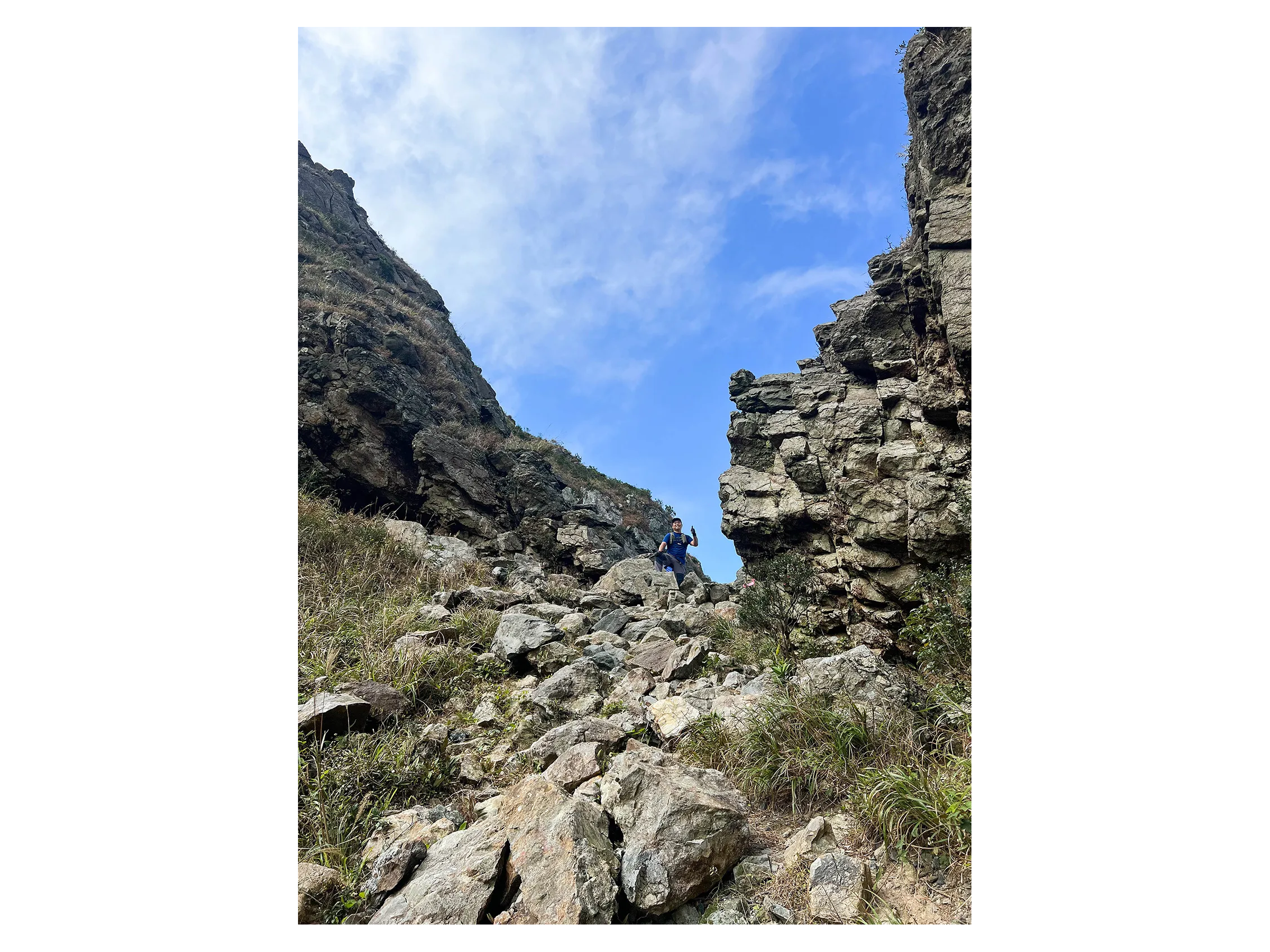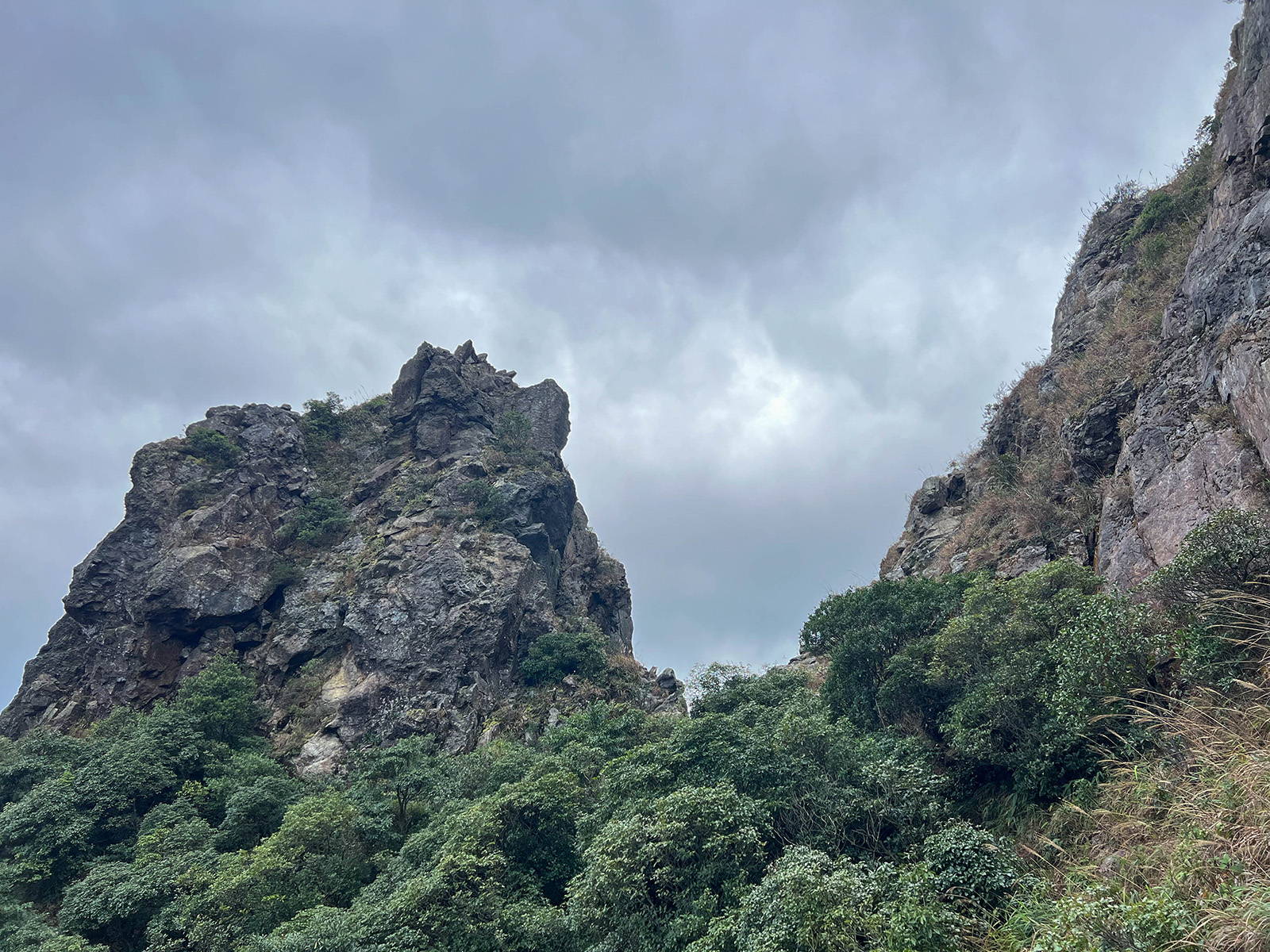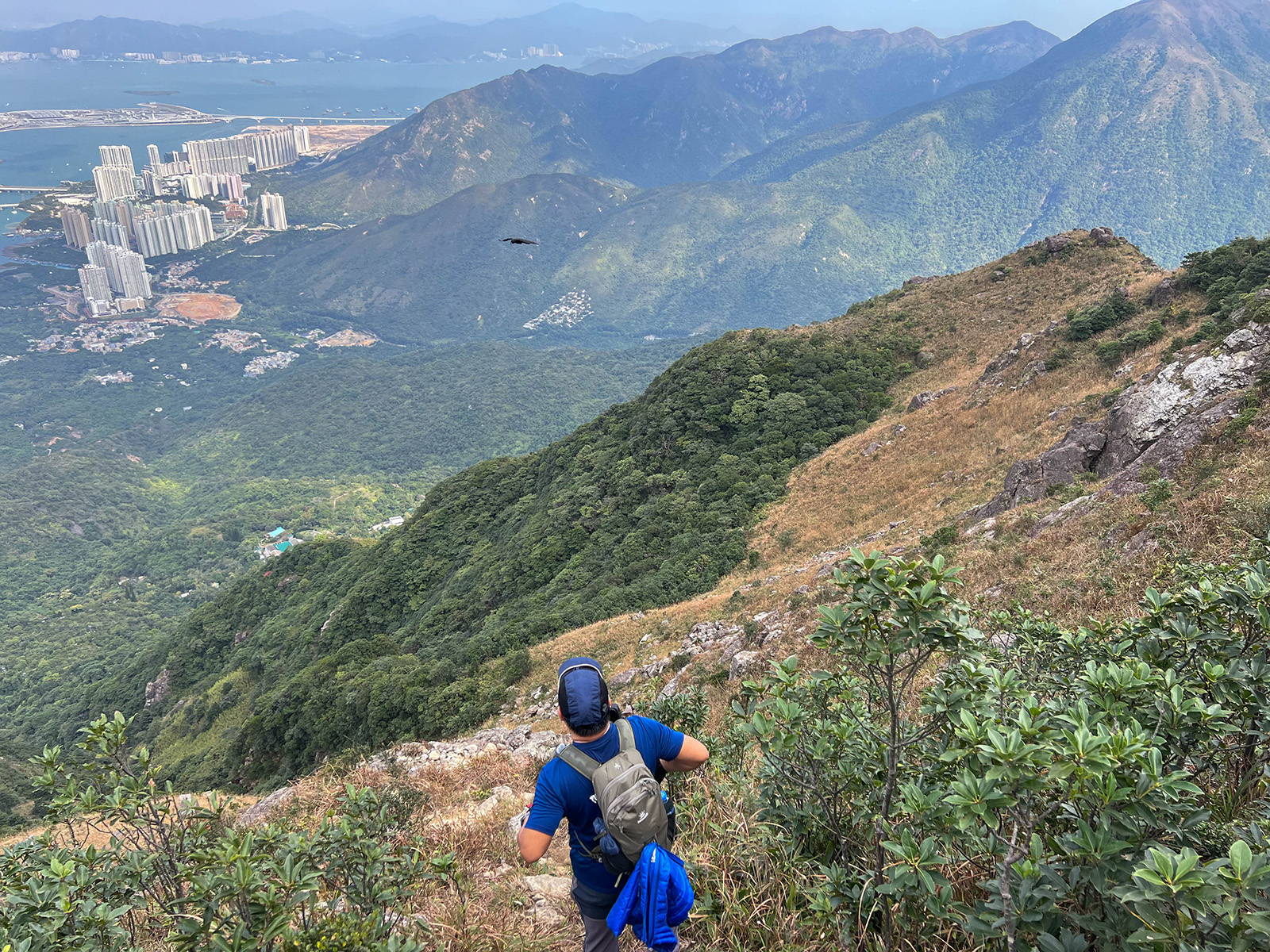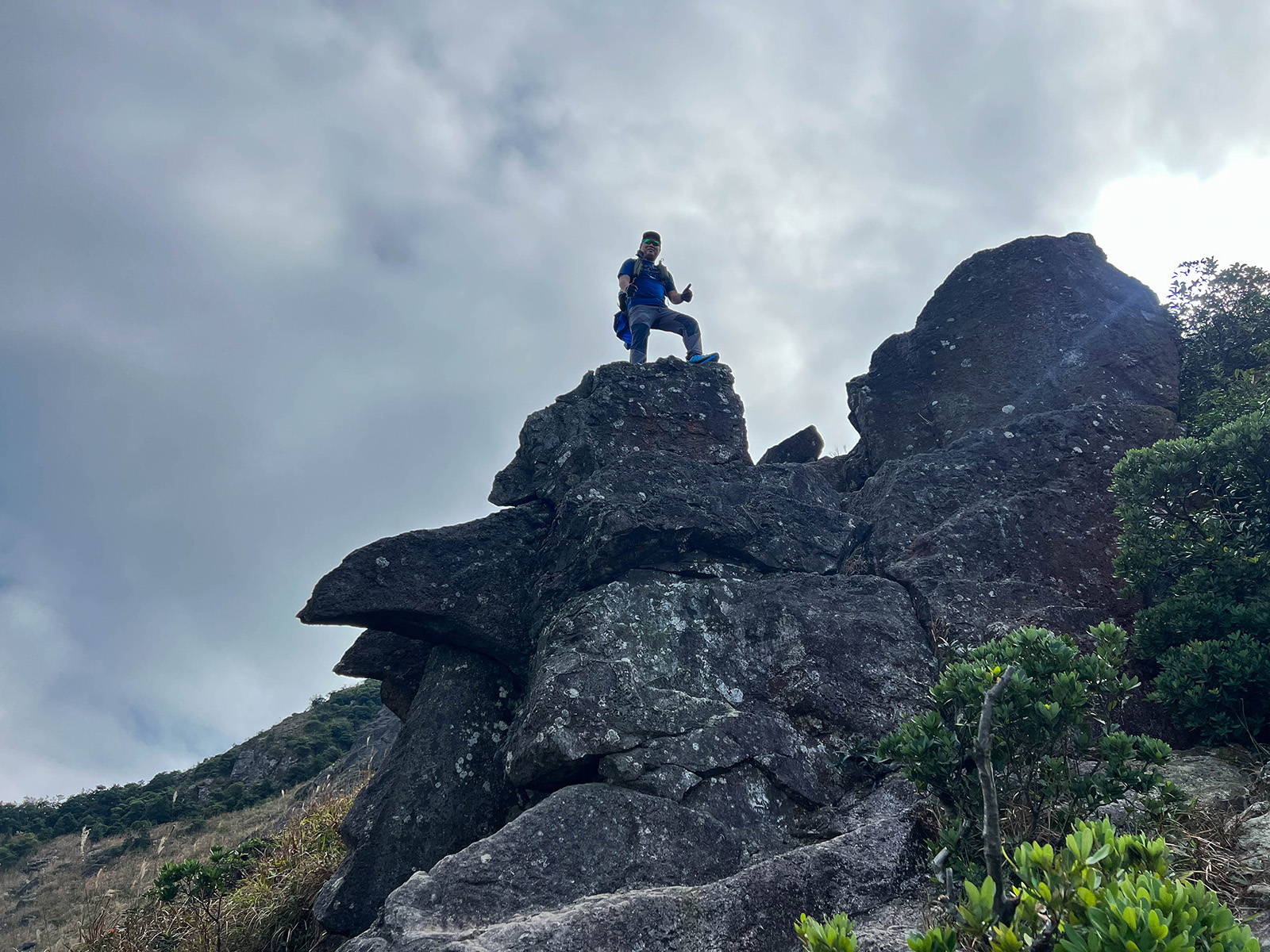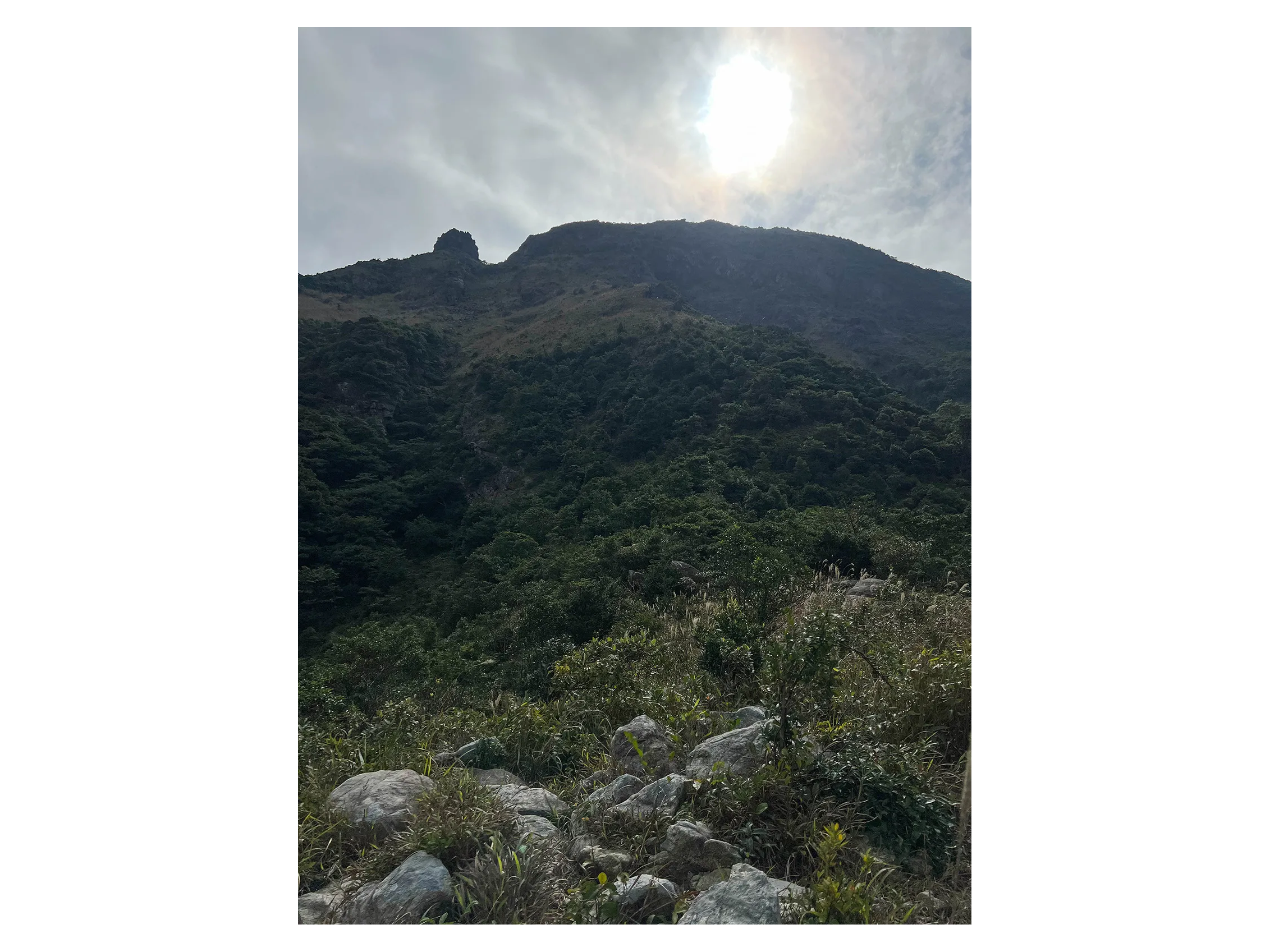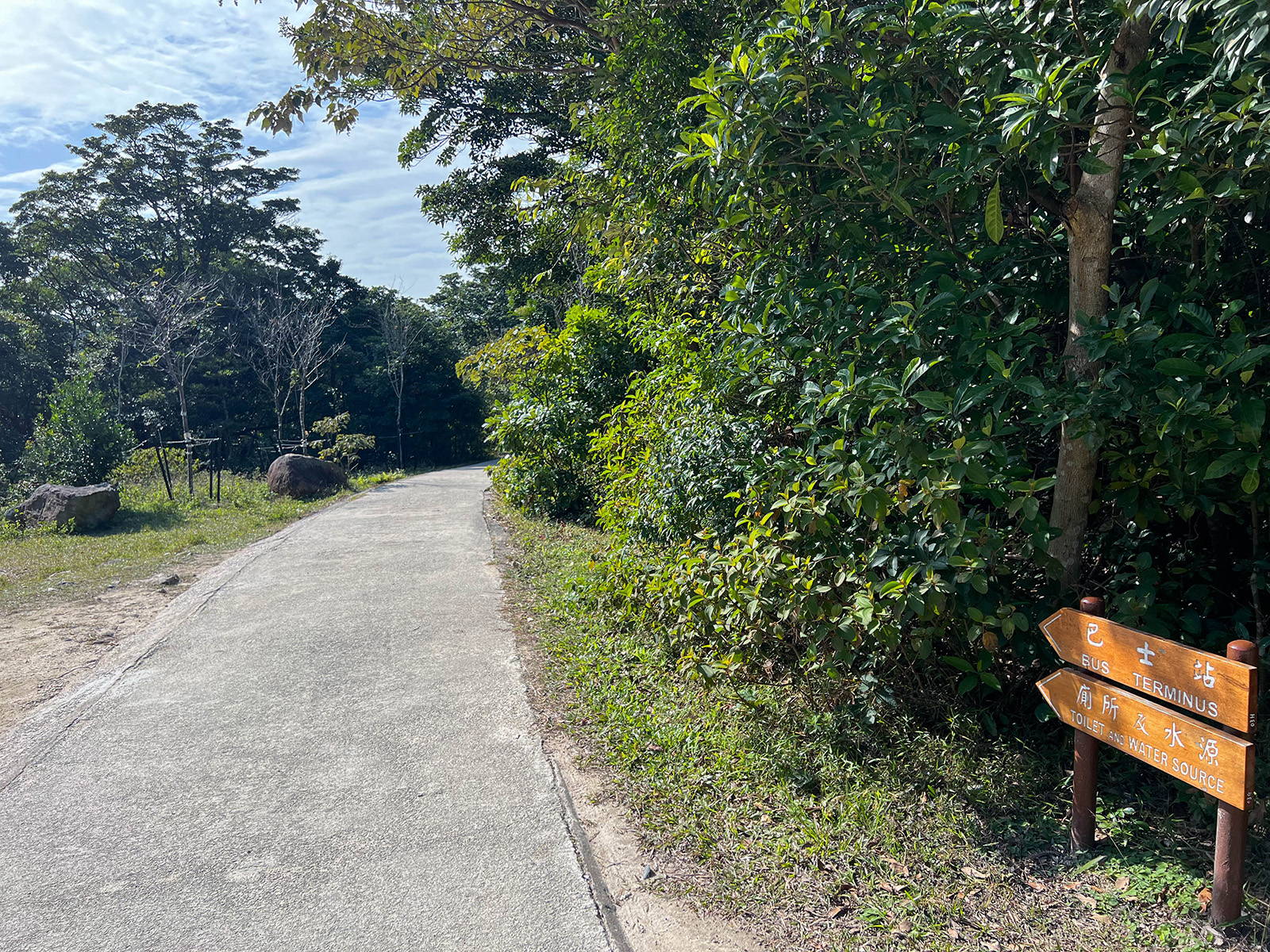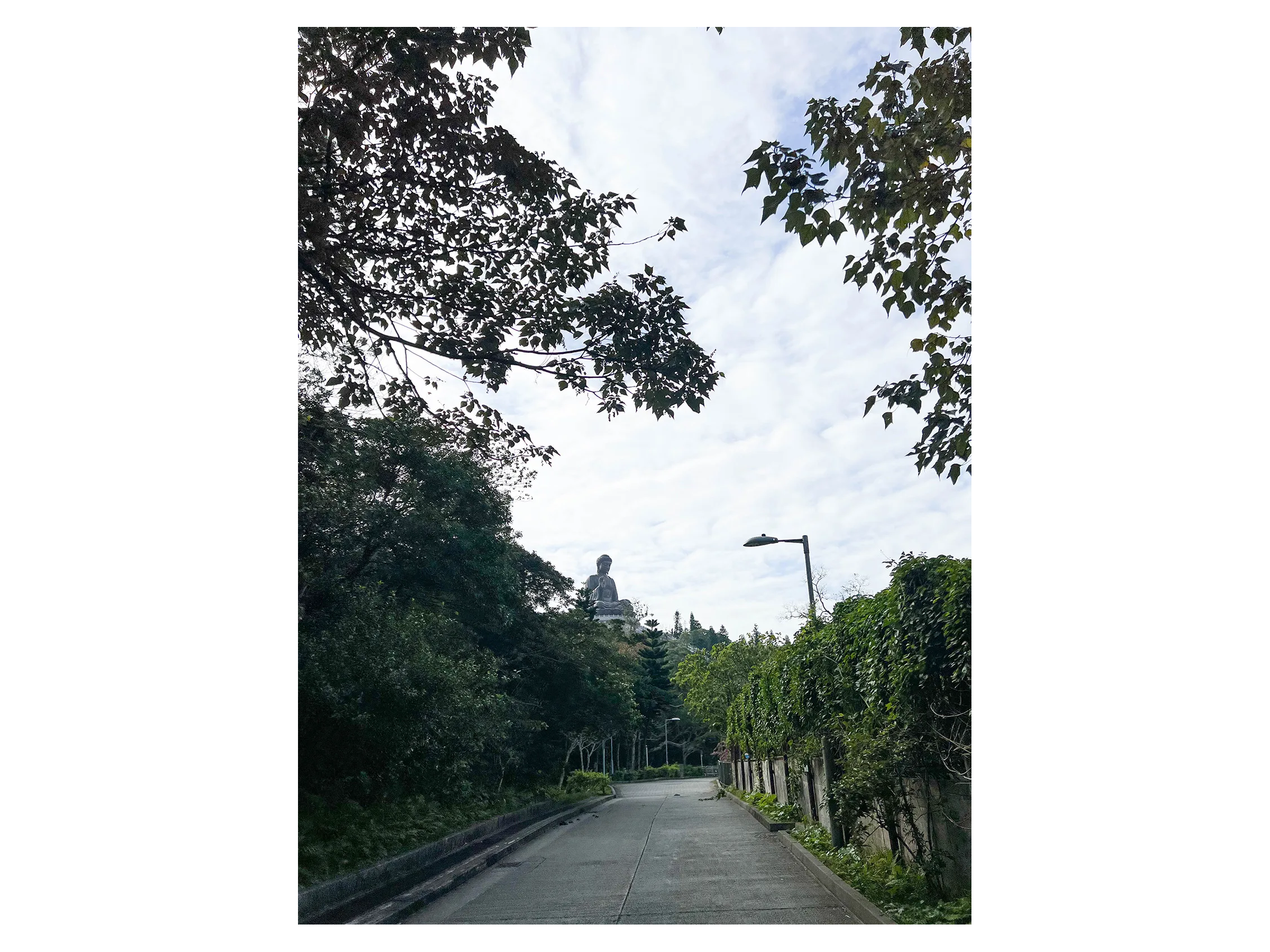 Winter is here and the weather is perfect for another adventurous hike at Lantau Island.
We headed out to Ngong Ping to start the hike at Wisdom Path, hiking up Lantau Trail Section 3 which leads up towards the second highest peak in Hong Kong; Lantau Peak.
Distance - 6.16 km
Duration - 5 hours
Difficulty - 5/5 Advance
This part of the hike is quite challenging due to the flights of steps you must endure before reaching the summit. However, along the way you can already enjoy amazing views of the surrounding mountains and landscapes of Lantau island.
While the climb can be exhausting, there is plenty of space along the trail to simply sit, rest and hydrate.
Once the trail opens up, you have now reached Tsam Chai Au.
Tsam Chai Au is a junction that connects to other famous hiking trails in Lantau island; Dog Teeth Ridge (Kau Nga Ling), Skylight Rock, Teapot Tsui, and South Heavens Gate to name a few.
We continued to head up Lantau Peak, once at the summit point, enjoying a fascinating 360 view of the neighboring mountains and landscape.
We rested and refueled at the summit before making our way down Lantau Pass.
From Lantau Pass, we continued along the Pak Tin Mun Cliffside trail to traverse Kiss the Wall before heading up Lo Hon Gap to reach North Heavens Gate.
The route is challenging and quite dangerous when not careful.
This path is along a cliff that is high and not wide, you'll have to move sideways, almost having your face close to the wall while holding onto the chain when passing.
Once you passed Kiss the Wall section, continue to follow the ribbon markers toward Lo Hon Gap. The challenge doesn't stop here, as you have to descend along a few steep sections of the trail before reaching the rocky part of Lo Hon Gap.
Once at Lo Hon Gap, the climb towards North Heavens Gate is less challenging.
We continued along Pak Ngam Trail passing the Sky Cave then turned right onto Fung Niu Shek Ridge to descend back to Ngong Ping.
The descent is very steep, there are sections of the trail with tiny stones that can be very slippery. Make use of the small trees and branches as assistance while heading down.
A few meters along the trail, you'll see a section filled with huge rocks, this section is where Rooster Rock is located.
You'll have to descend further down the rocks and then look back before seeing the rooster's head.
The trail steeply heads down before reaching the midway pavilion at Famen Ancient Trail.
From there it takes around half an hour walk along the paved road to reach Ngong Ping.
We recommend bringing at least 1-2 water and a few snacks. During cold weather, it's best to have breathable and warm hiking apparel.